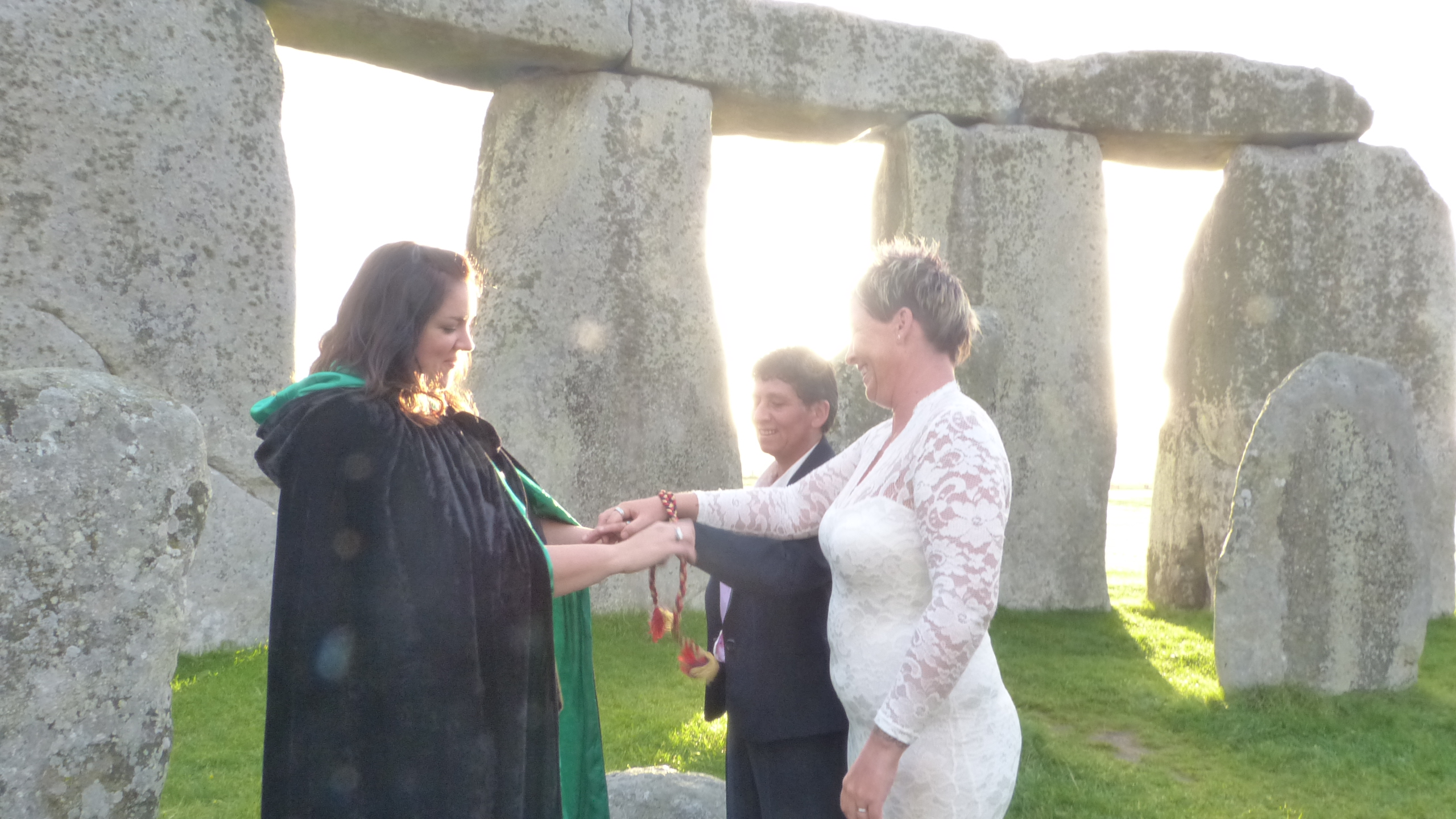 Knight Ceremonies was lucky enough to be invited to attend Stonehenge with an exclusive group of celebrants and guests to witness a wedding, and vow renewal and also to participate in the handfasting of a fabulous couple. We were granted access to the inner stones, something that the public just don't get to experience, and all this at sunrise! It was a magical morning and certainly a great experience. Although not something I would normally be involved in (as I am not pagan), it was wonderful to be part of these ceremonies and to contribute to a handfasting ritual - my first at Stonehenge!
If you are interested in incorporating this "tying the knot" ritual as part of your ceremony, I would be delighted to include this in your special day. Please contact me for more details.
Currently conducting ceremonies across Surrey, Hampshire & Berkshire.
No match found