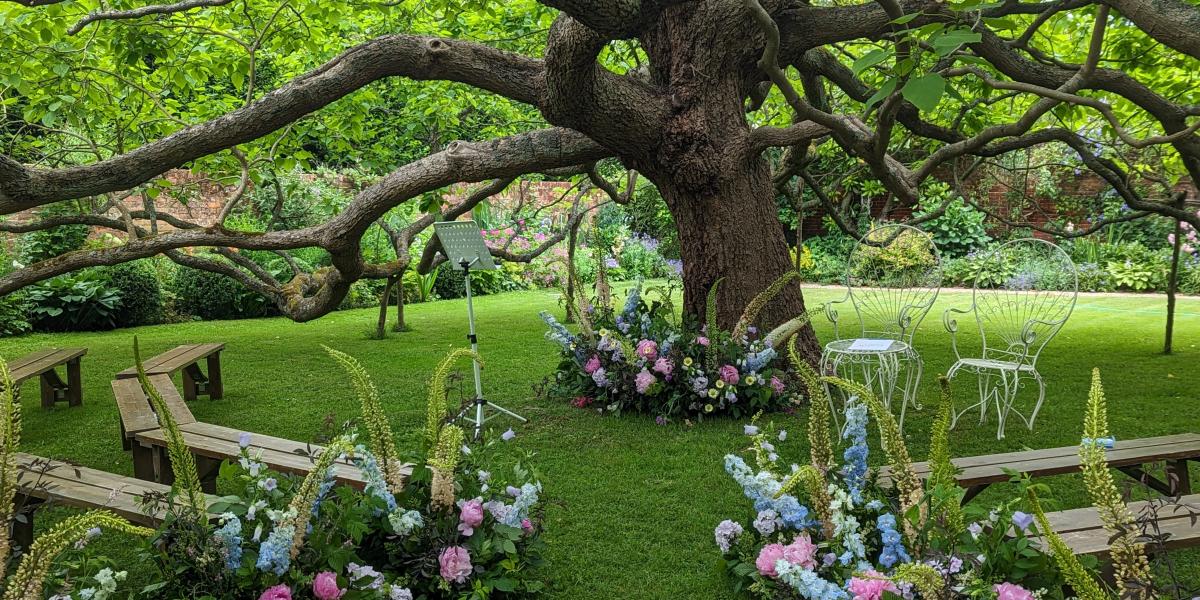 What an incredible day Saturday was!  My couple were an absolute joy and I've loved working with them over the course of the past year. They reached out having seen my work at their venue and they were fully behind having a celebrant-led wedding, and all of the lovely benefits that come with it!
We got to chat on zoom, have a venue visit, and walk-through of the details, we got to catch up during the build-up to their day and it was lovely to see the script evolving and all of the ideas that came to the fore, as their celebrations drew nearer.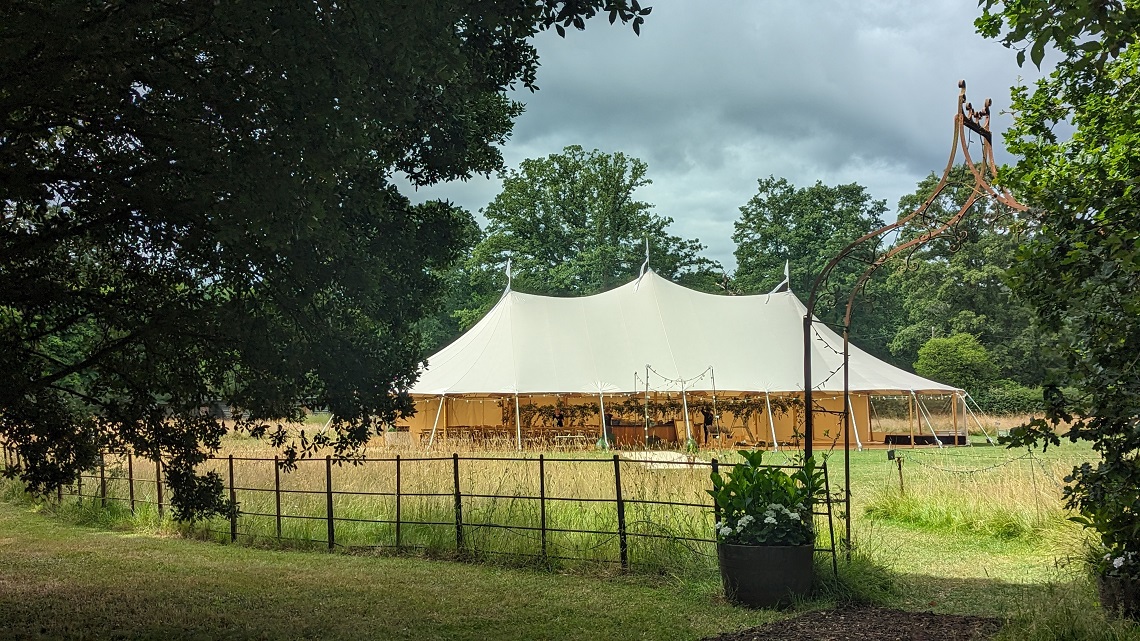 With the final script all agreed, the day arrived and everything that we had planned was about to be put into action!  It was so exciting to arrive and see their gorgeous garden aisle being set up, and the welcome from the lovely venue owners Hamish and Suzie.  It really is like stepping into a little oasis at the gorgeous Little Dower House, and once you head up the drive and turn the corner past the field and see the house, you feel like you've come home.  I know that's how I feel every time I am lucky enough to work here, and I know that my couples feel so relaxed in this setting as it has such a personal feel.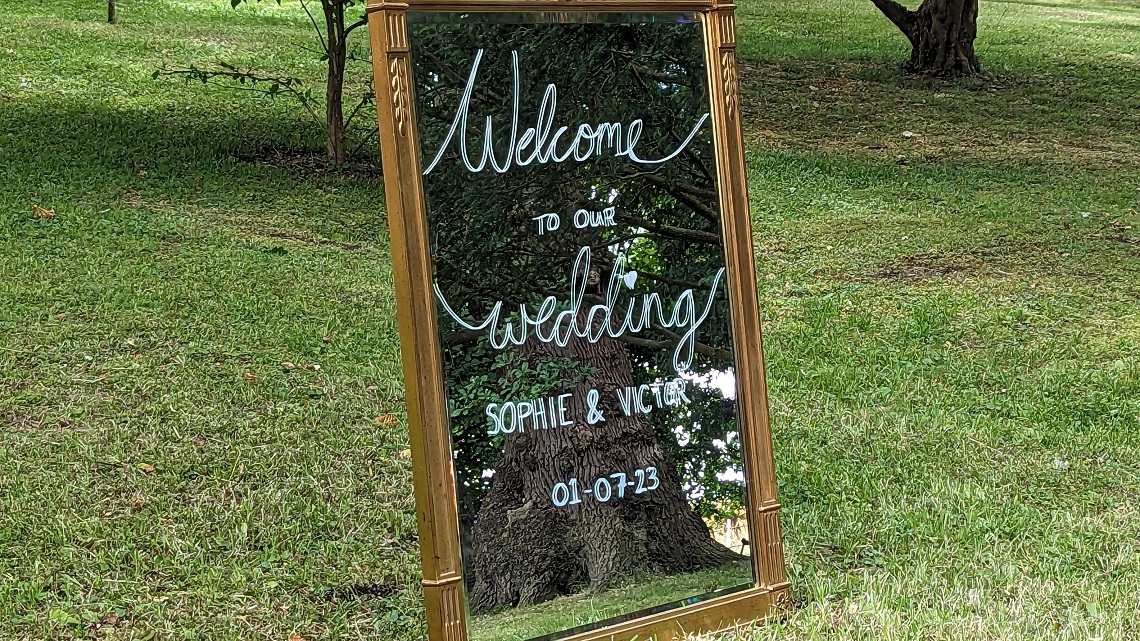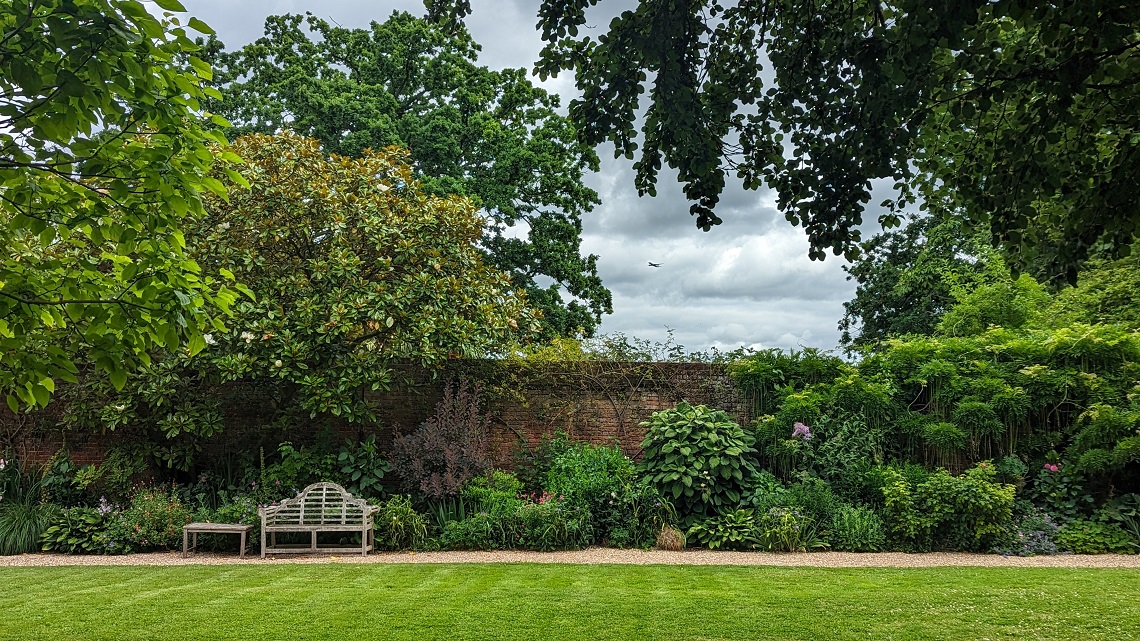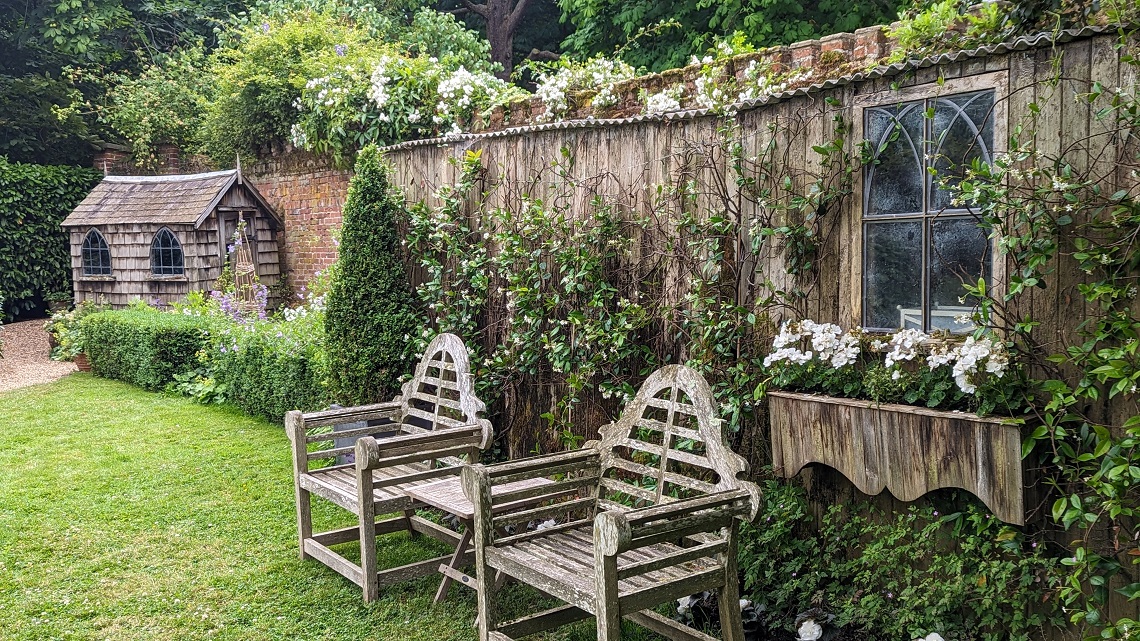 The ceremony was taking place in the fabulous walled garden, a tranquil spot within the grounds, one that feels like a million miles away from anywhere, it has a really magical feel.  The garden is home to the most majestic Catalpa Tree (Indian Bean tree) which provides a beautiful canopy overhead, it is as if nature is giving everyone there a wonderful hug.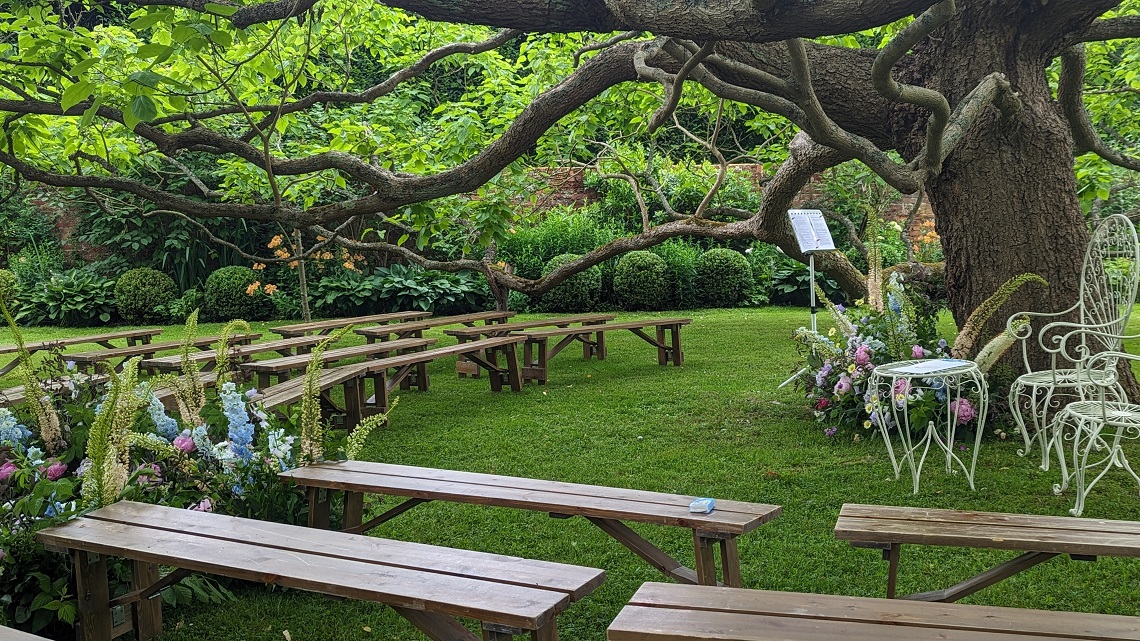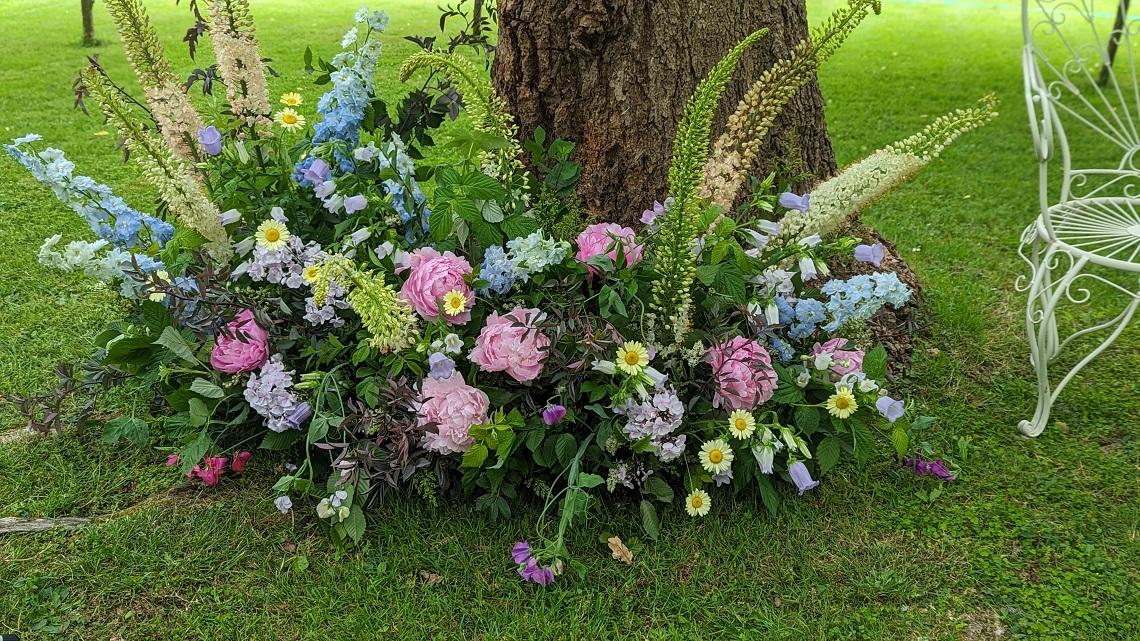 As I completed my setup and all of my chats with those involved (and taken a million photos of the gorgeous setting!), it was time to welcome guests, into the space, and as they joined us from the little area just outside the house, I thoroughly loved hearing the gasps and excited chatter as they enter the walled garden and the ceremony space is revealed.  This place never fails to impress, and everyone was sat with smiles and looking around taking in the natural beauty of the setting. 
As I delivered my warm welcome the feeling in the space changed from one of wonderment, to instant anticipation, as the bridal party was ready, and after a quick check-in with them all, it was time for them to make their grand entrance.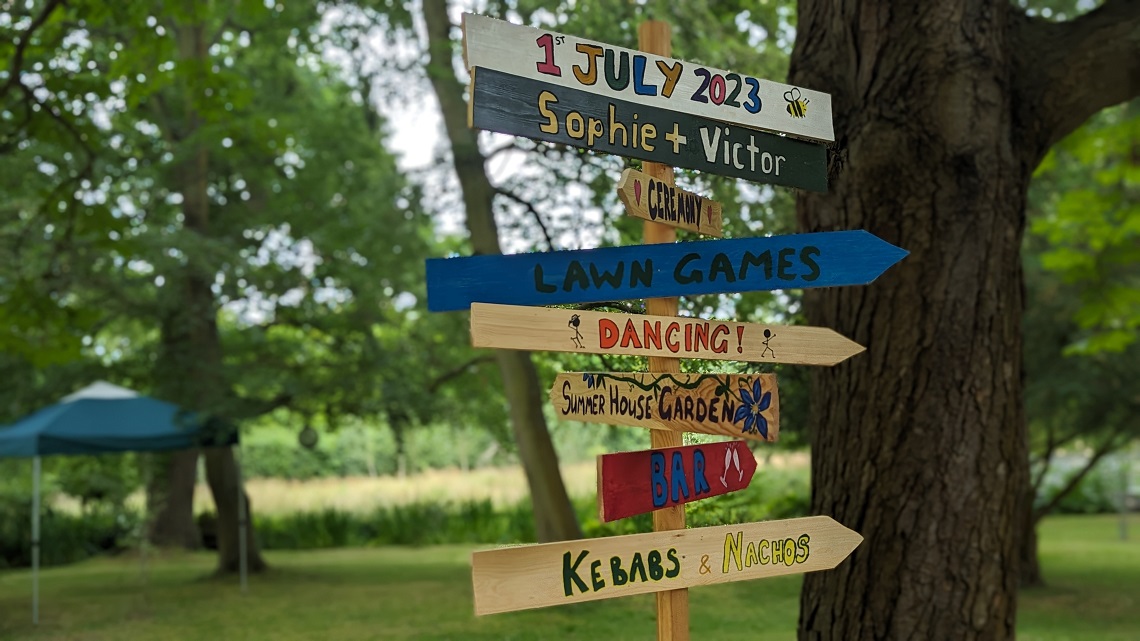 With music filling the garden, the first of the three bridesmaids entered, all beautifully dressed in pine green and looking amazing.  As the Maid of Honour came in to view, with the couple's beautiful puppy on a lead, the guests all started to comment on how cute she looked, but there was no time to linger as the focus was now on the bride and her father who had just entered the setting, and wow did she light it up!  In a gorgeous gown and looking radiant, Sophie and her lovely dad Jeff came in, and everyone seemed to be simultaneously taken aback.  She looked sensational.
Having reached the top of their gorgeous flower-adorned aisle, they made their way to the front, greeted by the clearly devoted groom, and everyone took their seats.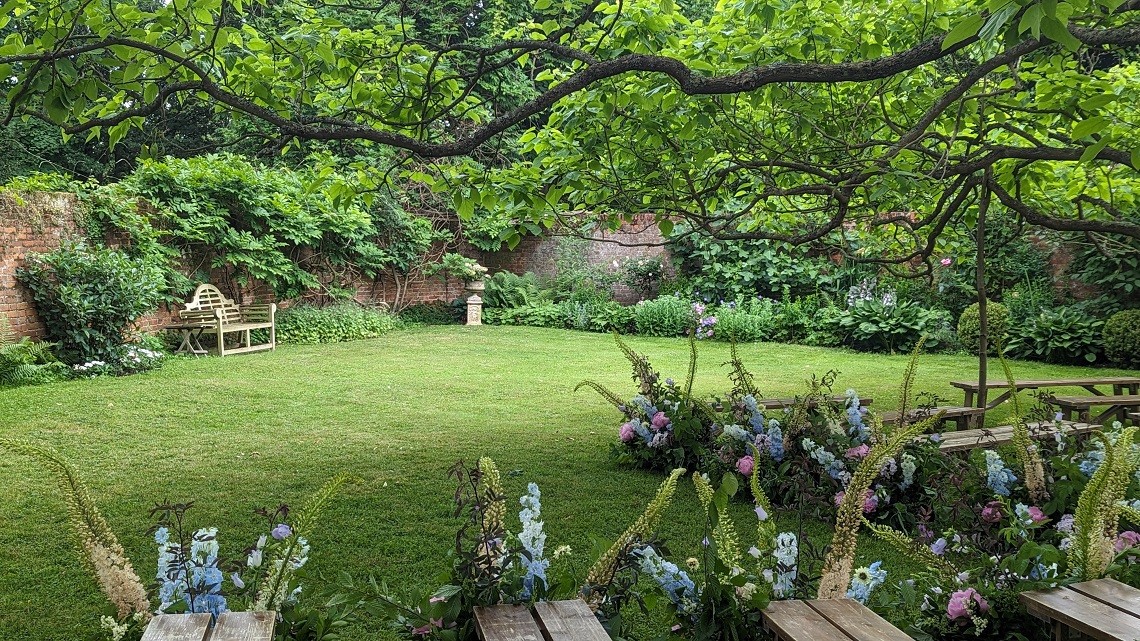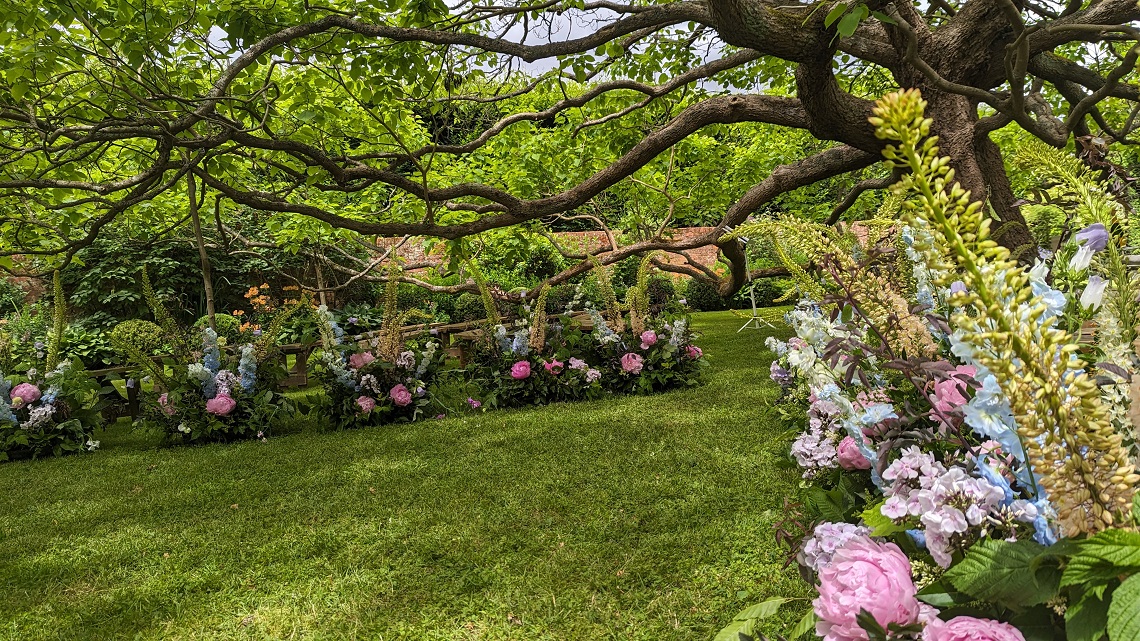 As I moved the couple into their positions facing their loved ones, it was now over to me to set the tone, break the ice, and help everyone recover from such a phenomenal entrance!  I soon had everyone relaxed, and ready to enjoy this personal celebration.  We had a lovely welcome, and some words about how much this means to the couple, along with two wonderful readings by the groom's mum and the Maid of Honour.  They both read beautifully, and everyone was gripped by their words.
I had the honour of telling the couple's story, sharing some funny stories and anecdotes, and taking everyone on a bit of a journey, piecing together the details of how they met, how they got engaged, and the adventures that they had shared together.  Guests were nodding and laughing as they recalled details, learned new things about the couple, and indeed, there were a few emotional faces as we headed toward the vows. 
"In August 2022, I know that they went from a couple to a little family of three, with the arrival of their gorgeous Poppy, the much-loved miniature poodle, who LOVES to run around, loves a cuddle, and loves the pub, but hates bikes, prams, and scooters!"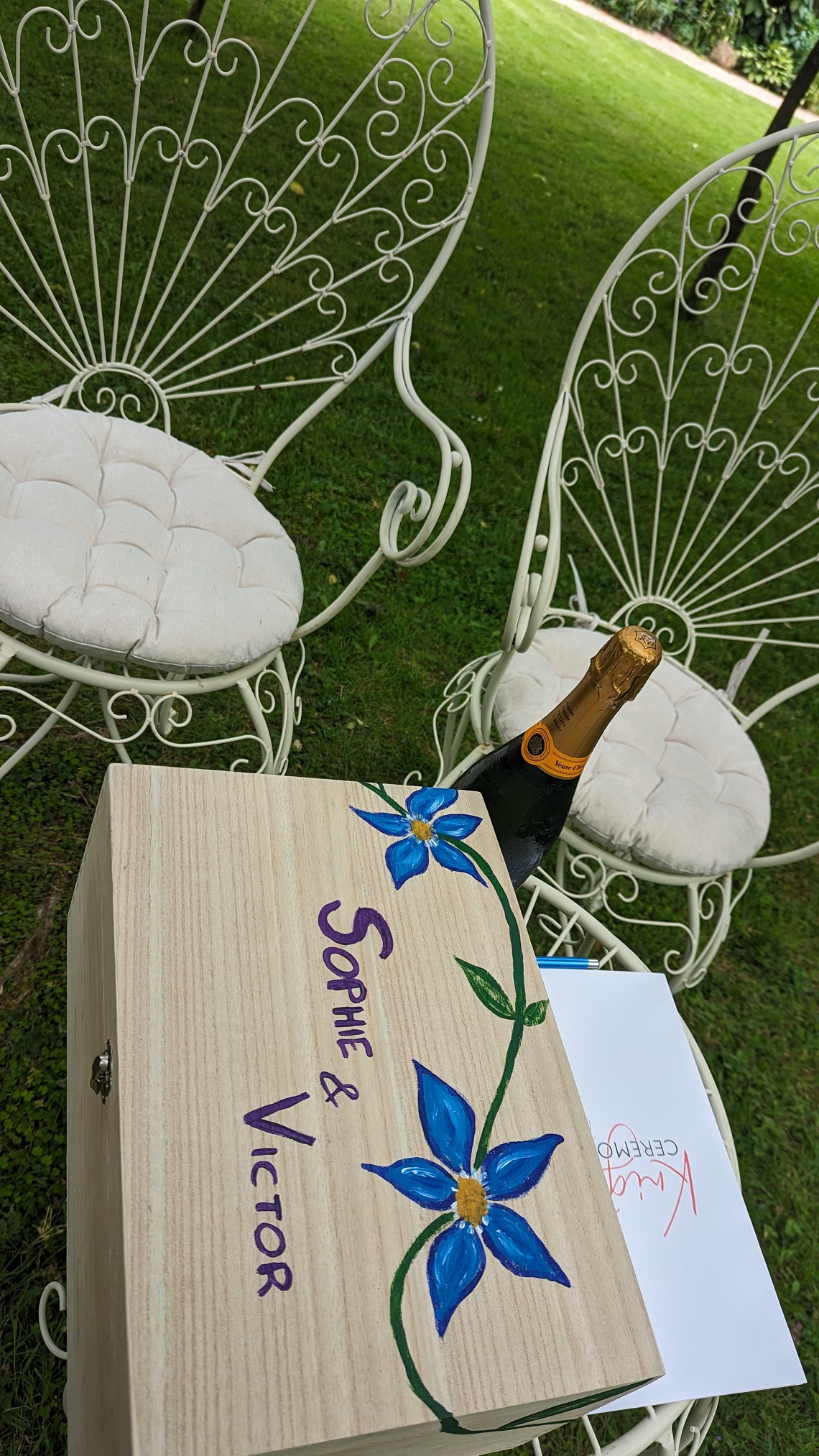 Before we got to this point, the bride and groom created a marriage time capsule, using a box that they had decorated, and their closest friends and family contributed to, with words of advice, and well wishes.  We left THE BOX unsealed so that everyone could add to it during the reception with date night ideas and perhaps even their own anecdotes too. 
The box would then be sealed ready to open on their first anniversary, where they could share their vows again (that we also placed inside), they could share the bottle of champagne that was added and could read the notes of advice and well wishes from everyone there on their day.  It was a lovely moment for all to witness, and to be a part of too.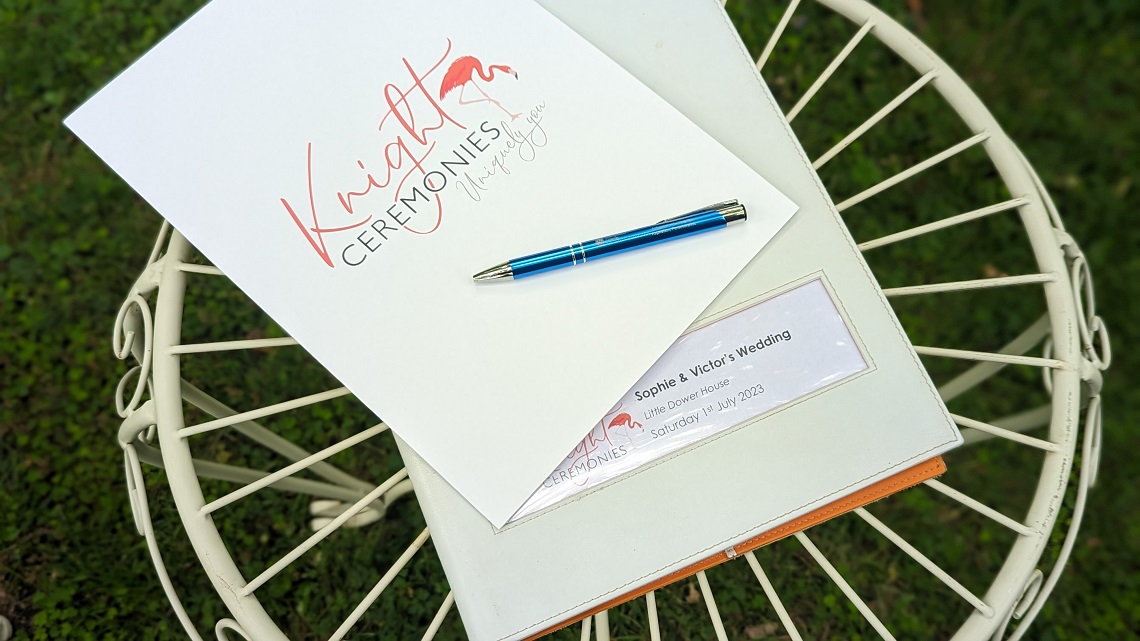 The couple chose to repeat promises after me, followed by some of their own words, but in order to decide who went first, they had a quick game of 'rock, paper, scissors' and the groom won!  He chose to go first and they both shared some wonderful words in front of their nearest and dearest.  It was beautiful.
With rings then exchanged with the help of the best man Myles and the maid of Honour Jenny, it was time for them to seal the deal with a kiss, and the garden filled with the loudest cheers!!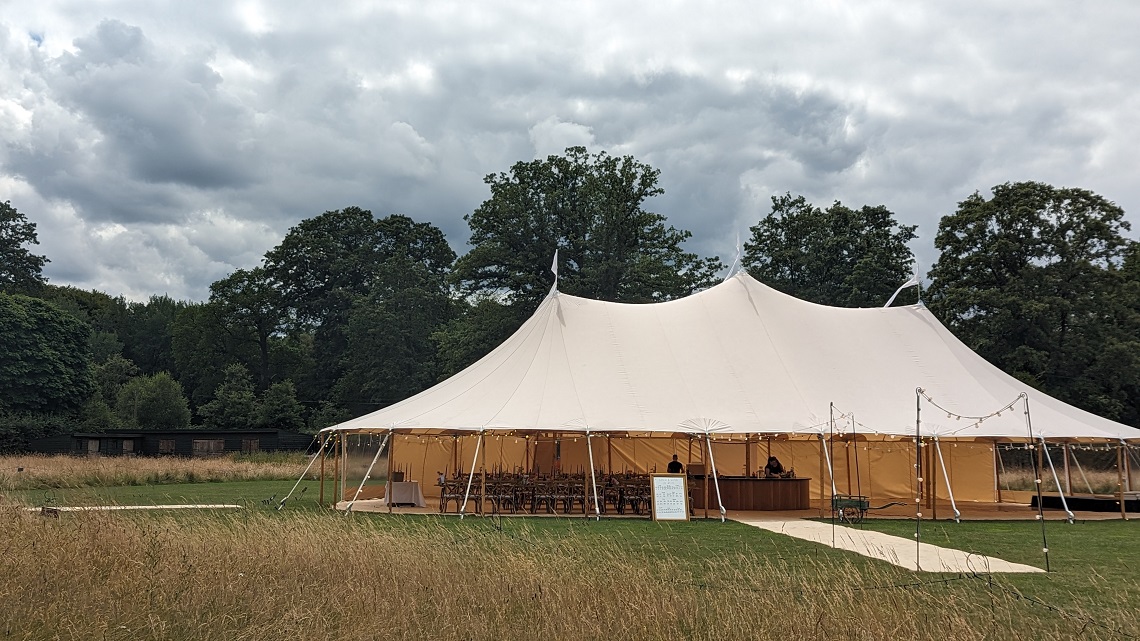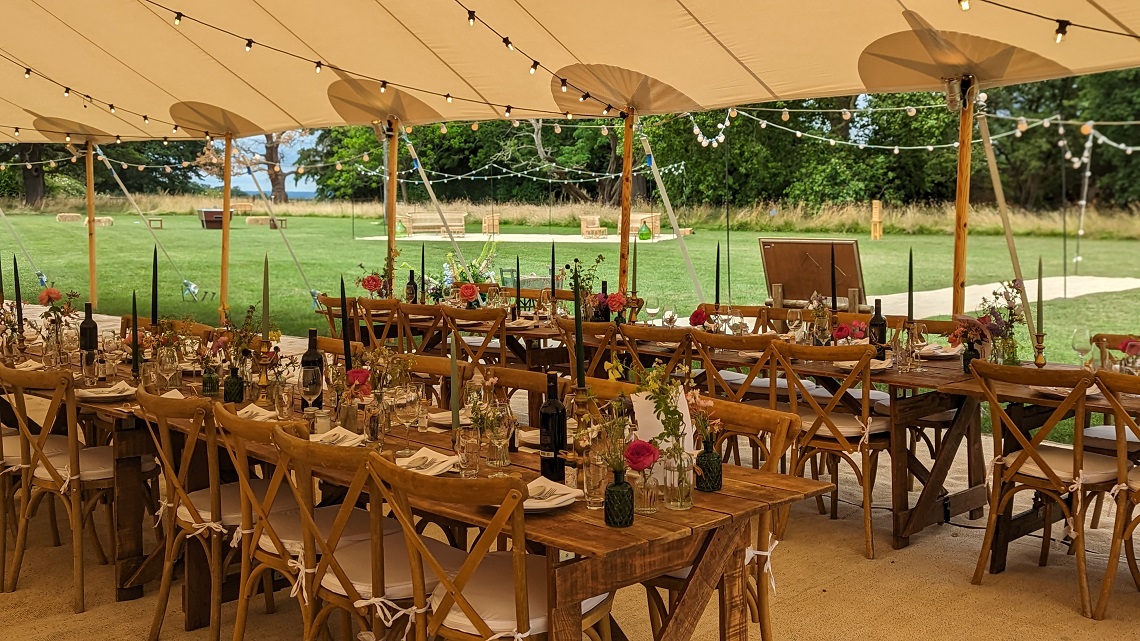 It really did feel like by the end of the ceremony everyone was fully behind these two, cheering them on, and there to support them both.  As they signed their wedding day certificate with their parents, we arranged their guests into an extension of the aisle with guests on both sides of a newly formed walkway, and as I brought everything to a wonderful crescendo and presented them back to their family and friends, they got completely showered with confetti, loud applause, and more cheers.  
It was quite simply, a wonderful start to their magical day, and they all enjoyed reception drinks and live music in the summer house garden before moving over to the field for the evening festivities in the gorgeous stretch tent.
I truly wish them both a future filled with love, laughter, and much happiness. 
Congrats Mr & Mrs Oliynik-Carr!
Jenny
x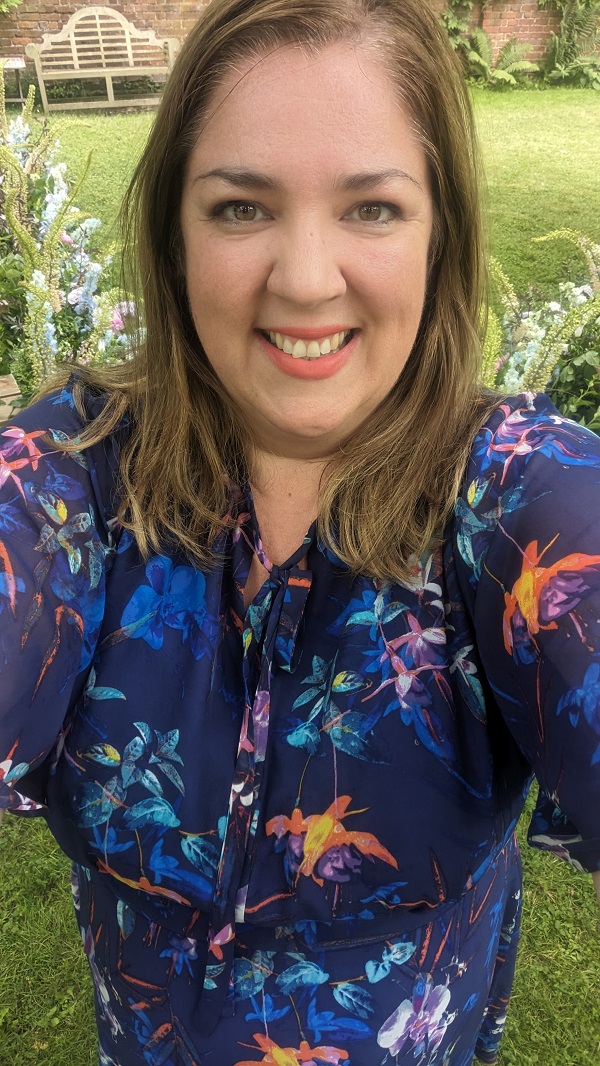 Venue: LITTLE DOWER HOUSE
Celebrant: JENNY AT KNIGHT CEREMONIES
Florist: JESSICA ELIZA
Photographer: SOPHIE DUCKWORTH
Quartet: GOLD QUARTET
Catering: A BIT OF A DO CATERERS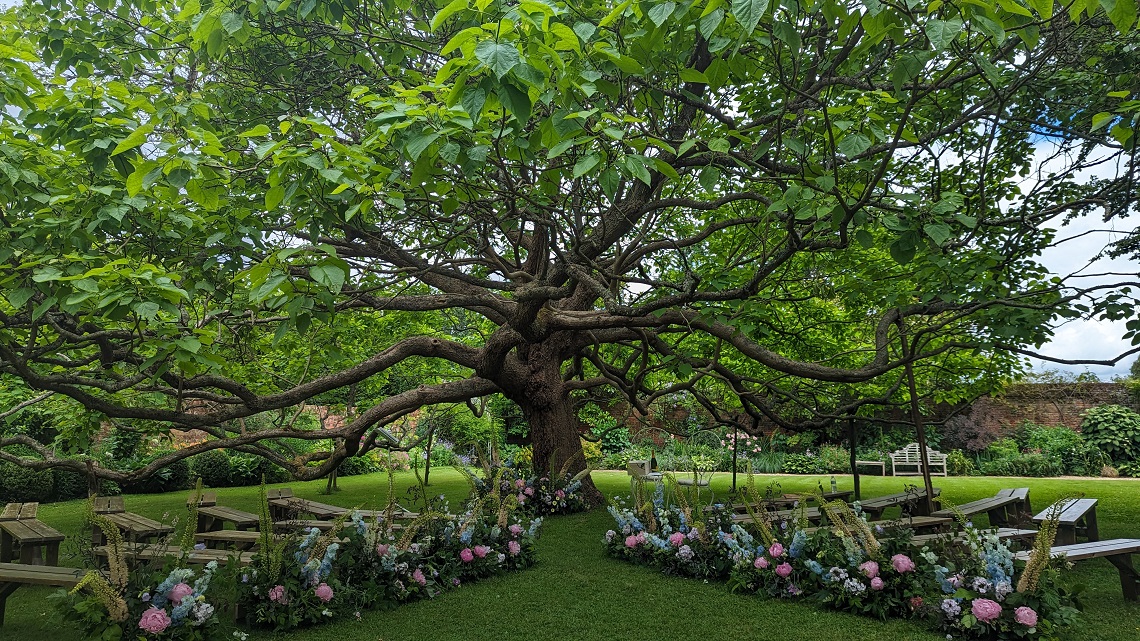 See more about
Berkshire
Ceremonies