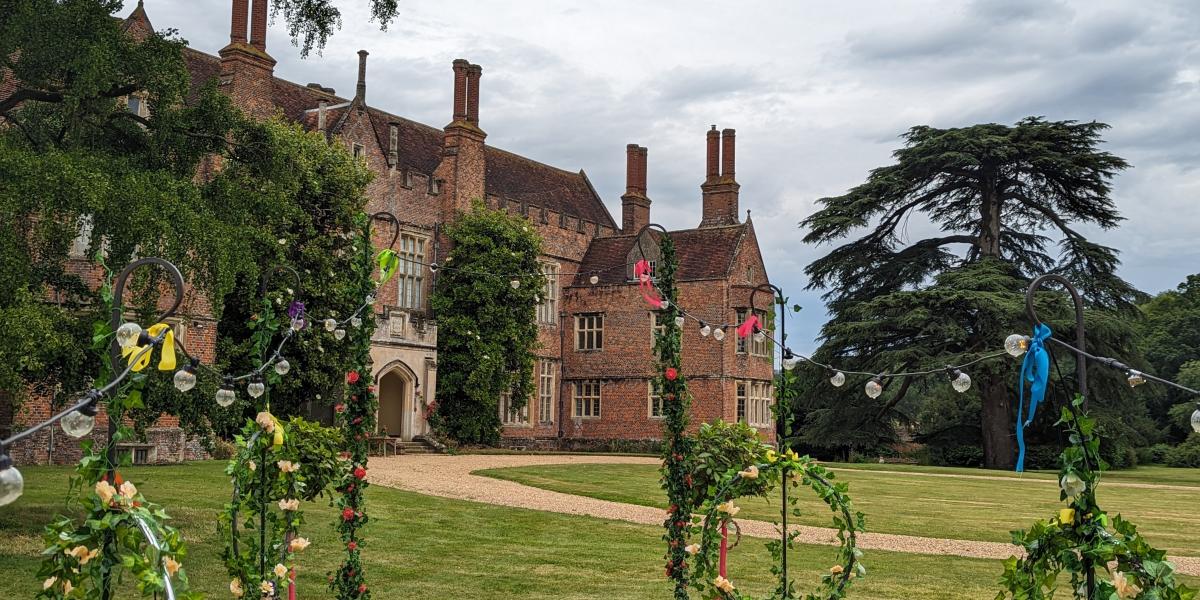 The lovely Harriet and Rob reached out to me via their wedding planner and spoke about how they wanted a bespoke ceremony that sat in amongst their fabulous celebrations at the gorgeous Mapledurham Estate.  It was to follow a special family get-together and marriage ceremony in Kefalonia, so it needed to be memorable and a stand-out celebration as the wedding day was for a much larger group and so that everyone could share in their joy.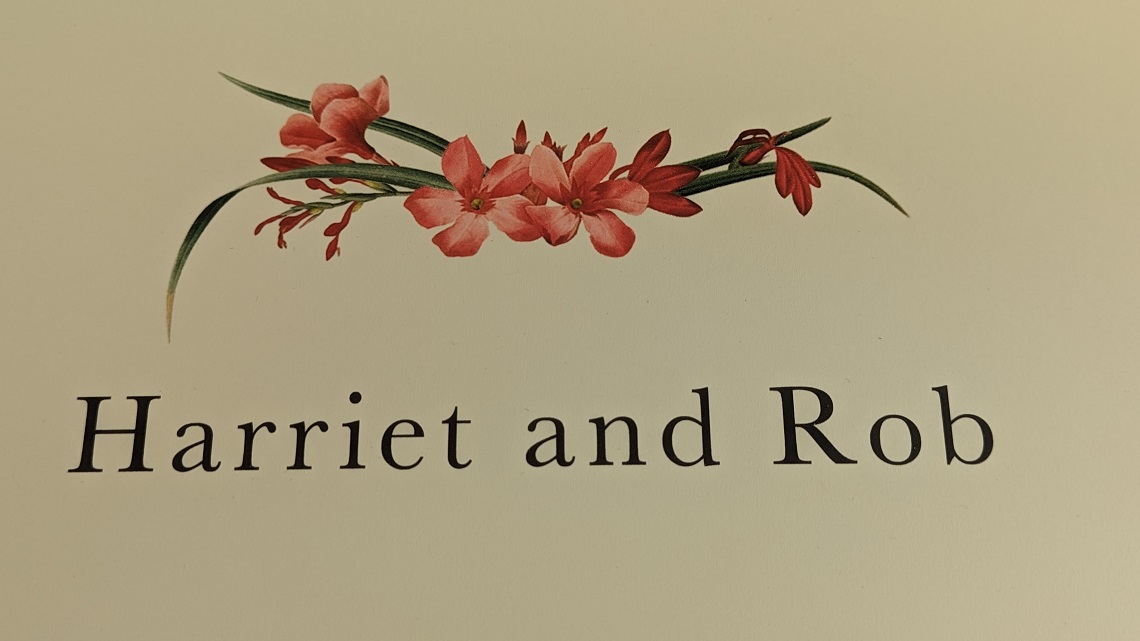 After months of creativity and a venue visit to the riverside setting, we were ready for their big day. Sadly the weather turned against us and the ceremony had to be brought inside, but what a great plan B it was! Inside the Great Hall and surrounded by the most majestic artifacts, the colourful ribbon-backed chairs, and a lovely ambiance, we set the space and after all of my checks and chats with those involved, we were ready to welcome guests.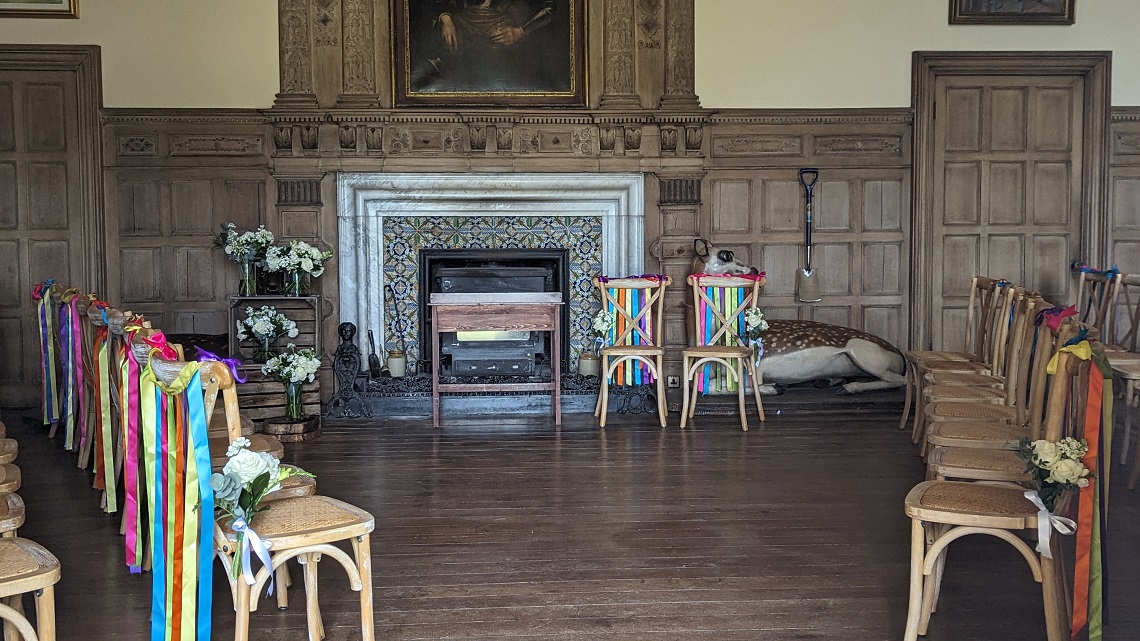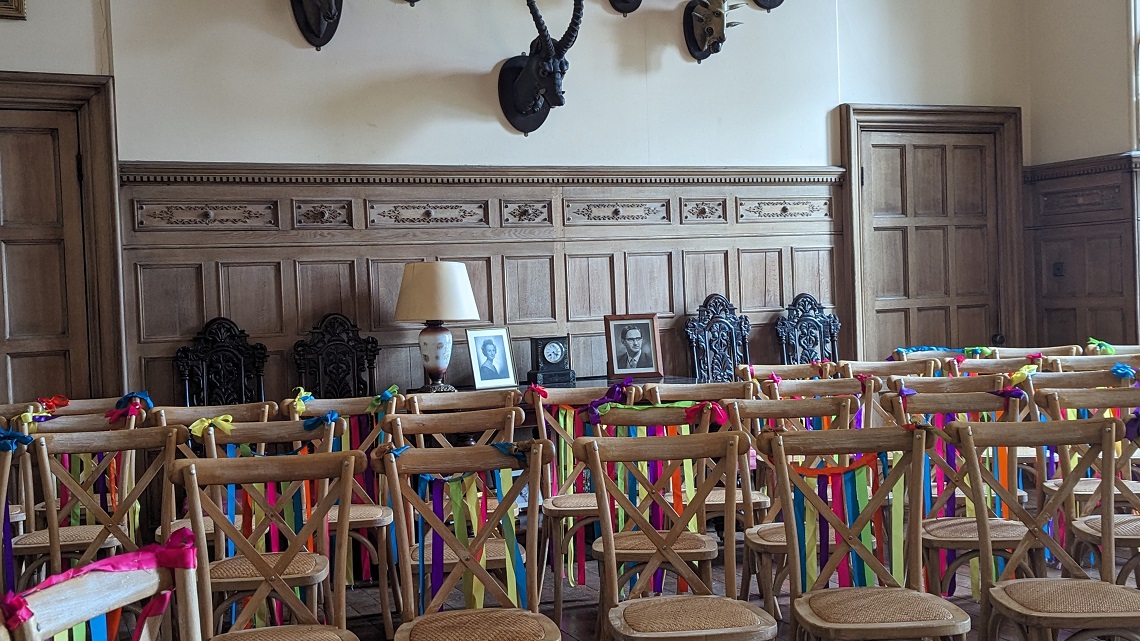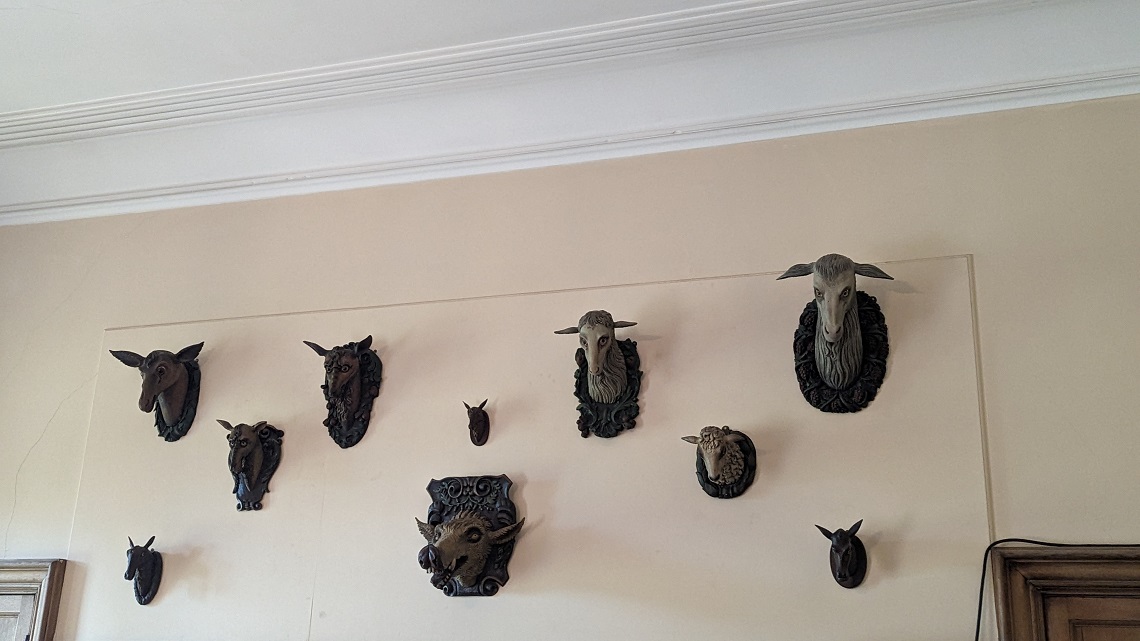 As people arrived they took in the breathtaking scenery, the grandeur of the house, and all of the lovely aspects of their reception in the tipis, and there was a lot of excited chatter. I helped to bring all of the flowers into the new space, adjust chairs, brief the ushers, provide the seating plan, pin on button-hole florals, and many other tasks that helped to make the ceremony run smoothly. It was a hive of activity and so exciting!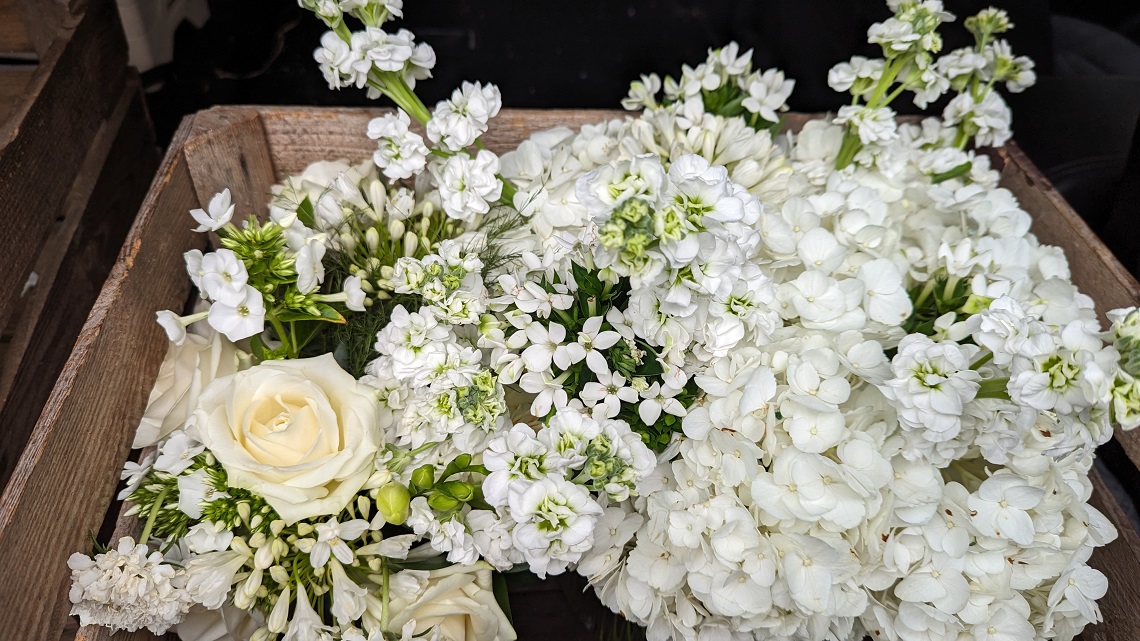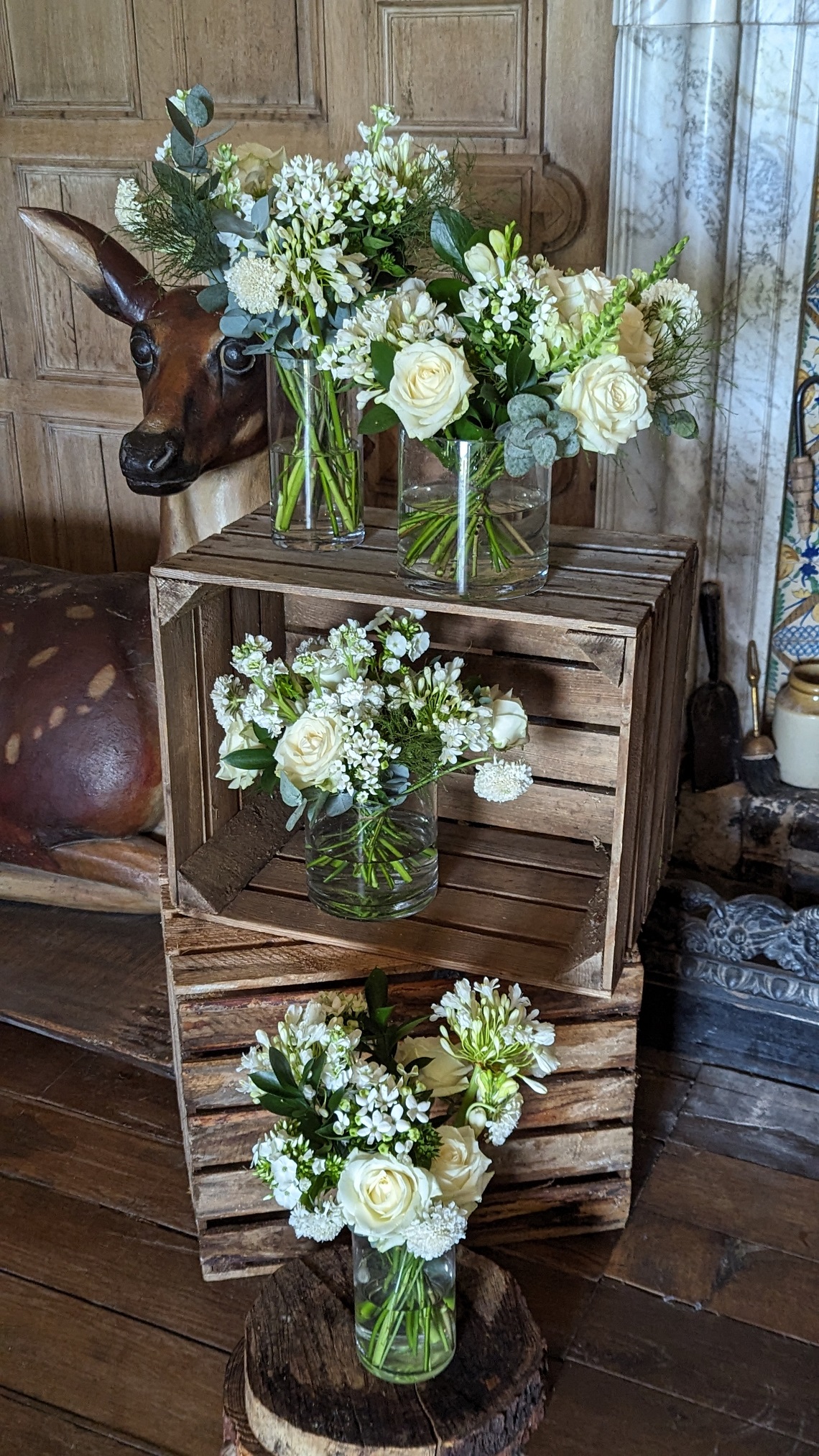 As guests came inside, the weather conditions outside had eased, and there was a beautiful bright outlook from the hall into the grounds. It was absolutely stunning. With everyone settled, and the bridal party on-site, it was time to welcome everyone with my opening address. I could tell that the couple were held in high regard, as guests were all so lovely, eager to support them and seemingly ready to celebrate!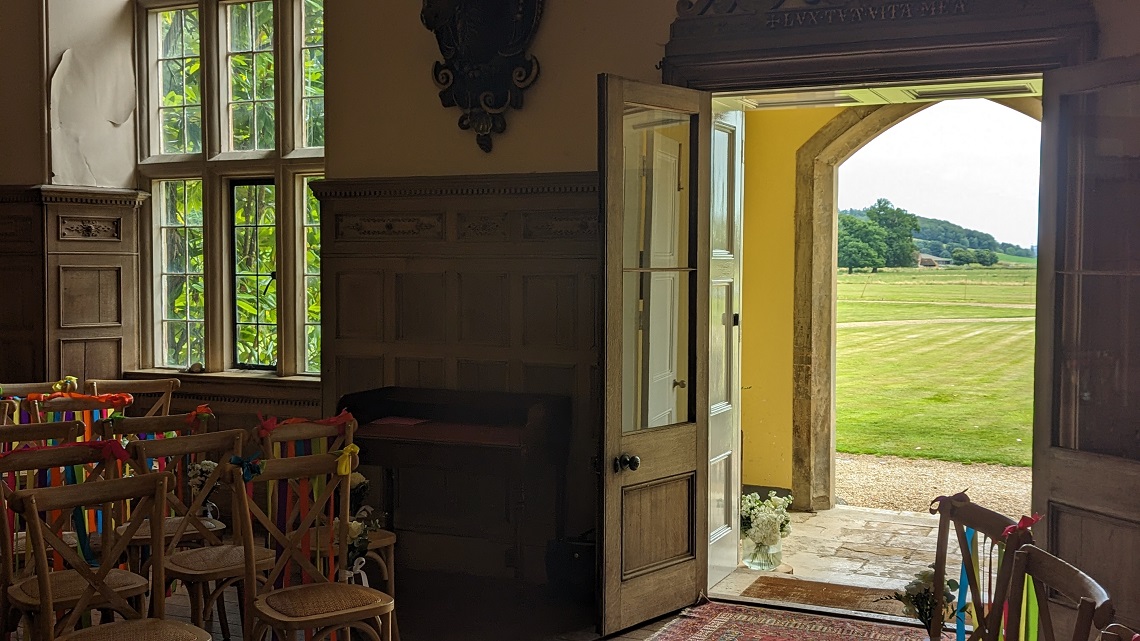 As the procession began, and the fabulous bridesmaids were in their places, the bride and her father entered the space and completely lit up the room. It was a black tie themed wedding, and everyone looked marvellous in all their finery, but as the bride entered, she looked sensational and completely stole the show!  As we settled them all in and everyone took their seats, we instantly put everyone at ease with some interactive moments, and a relaxed and upbeat welcome.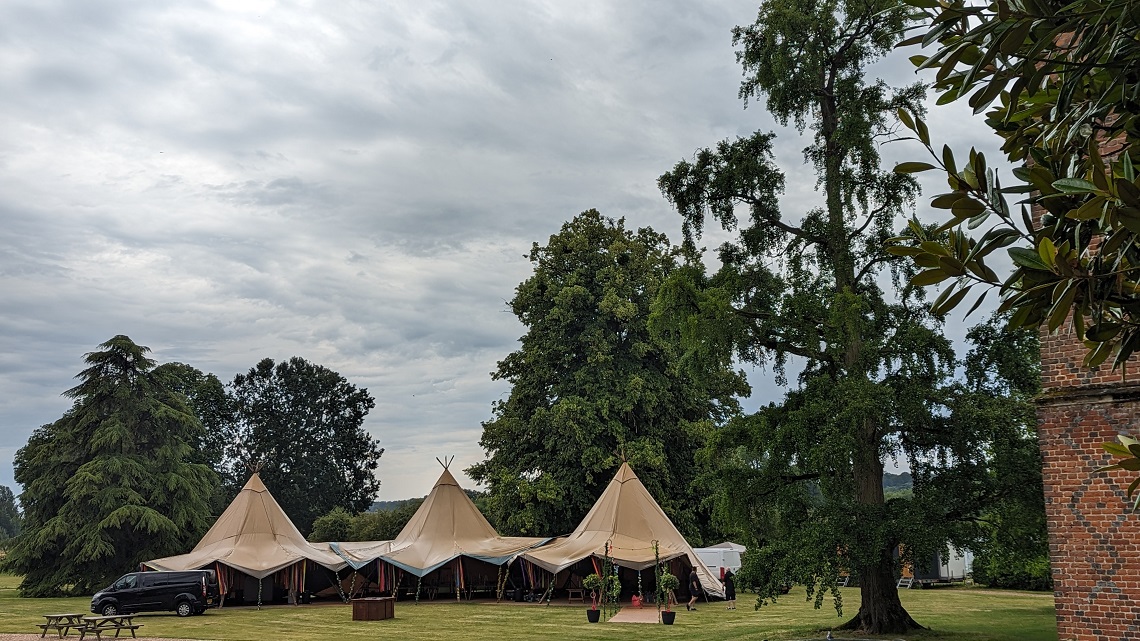 The couple had chosen not to have any readings or other personal aspects to the ceremony, but instead to make it engaging and unique to them so I set about writing their love story in the form of a poem, and when I delivered it, it really hit the spot! The couple loved hearing their memories brought to life and the guests all broke out into applause. A very unexpected but welcome response!
" . . . .I know they love living by family, they love old Xfm shows too
They balance each other perfectly, they love dog walks and trying new food
 
Life is made up of many different moments, from the normal to the extreme
Long distance dating and buying houses, they really are a true team.
So here we are on the 8th July, gathering to celebrate, and it's very clear why
Their love is really evident , I'm sure you can see
A journey that all started , from that freshers week."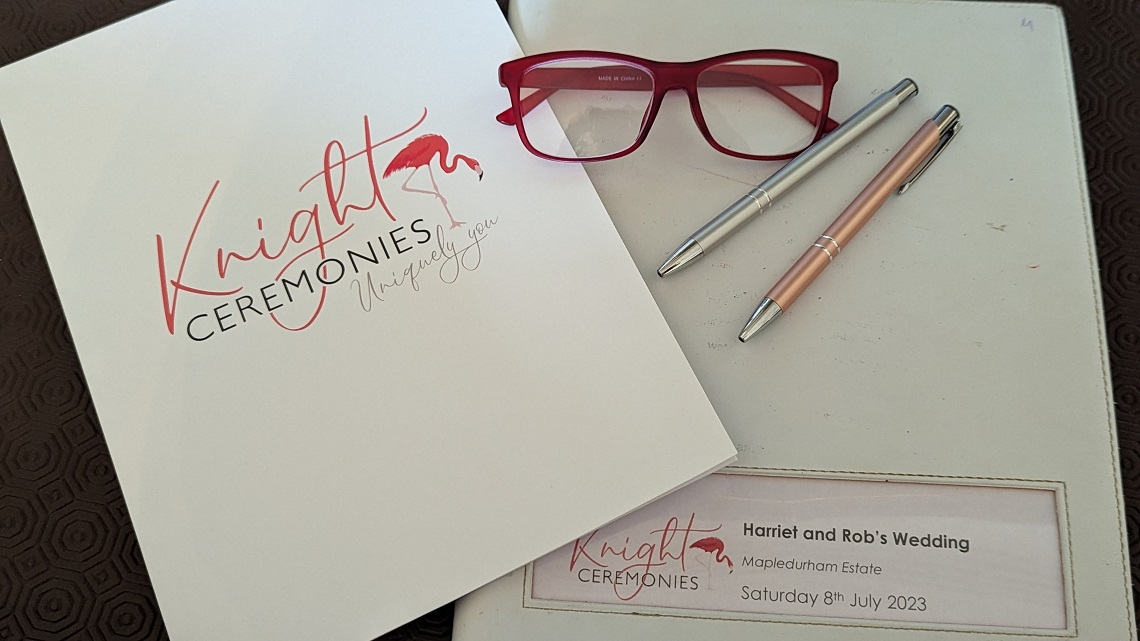 We had the couple's vows, ring exchange, and some lovely words about them finding each other, and their future together. As we brought the ceremony to a close after they had signed their certificate, I could see that everyone was full of smiles, and had thoroughly enjoyed themselves. As I presented this lovely couple back to their loved ones, the cheers went up and everyone gathered outside ready for an epic confetti throw!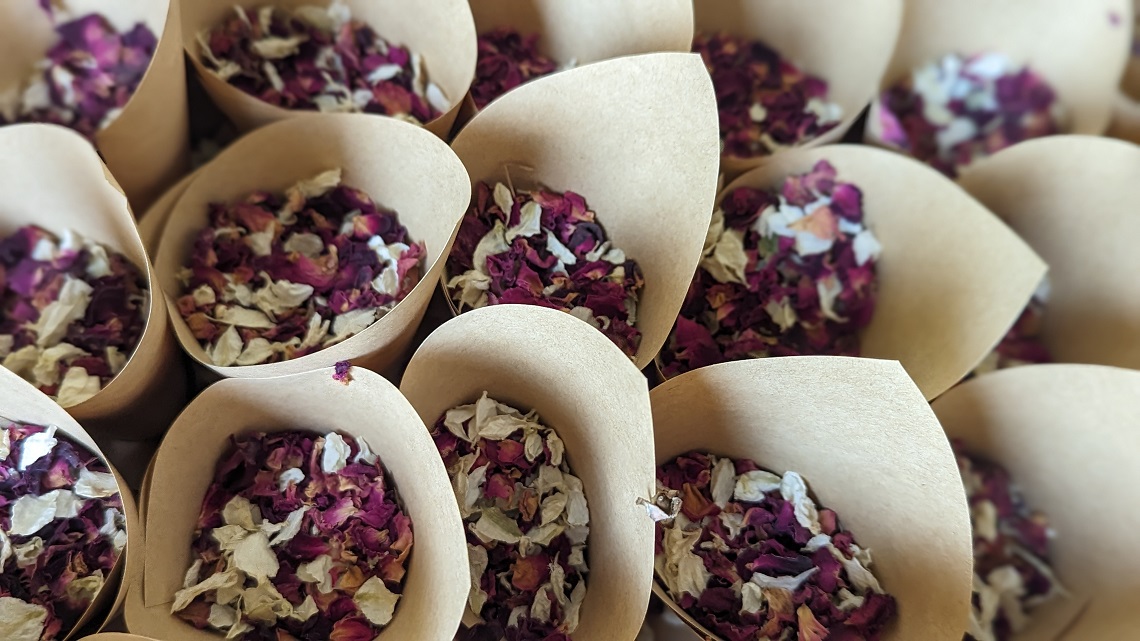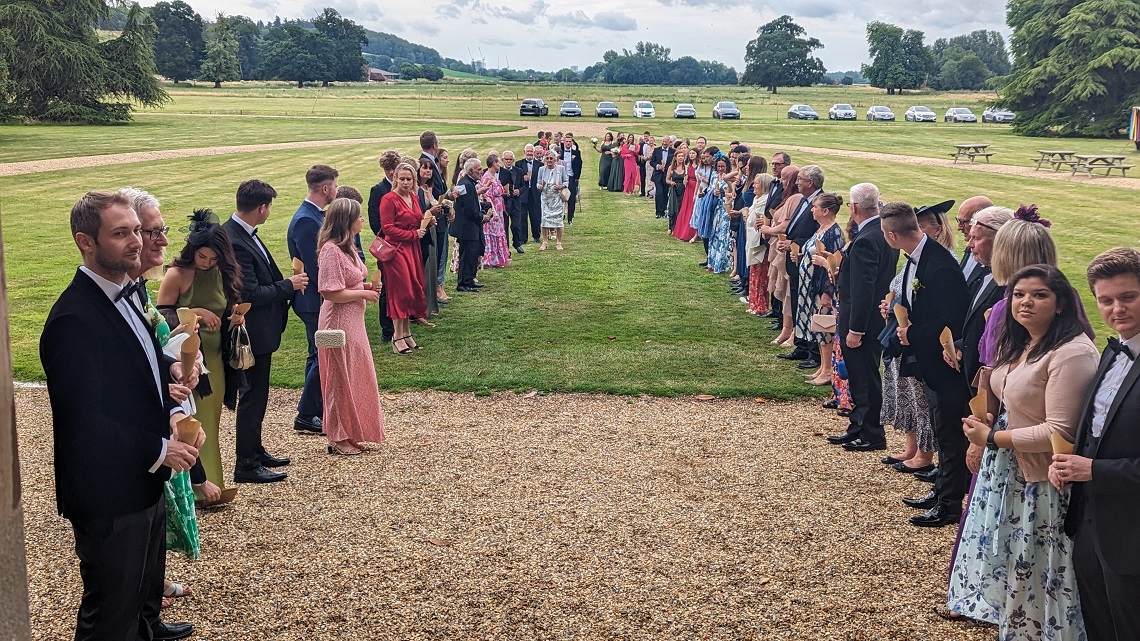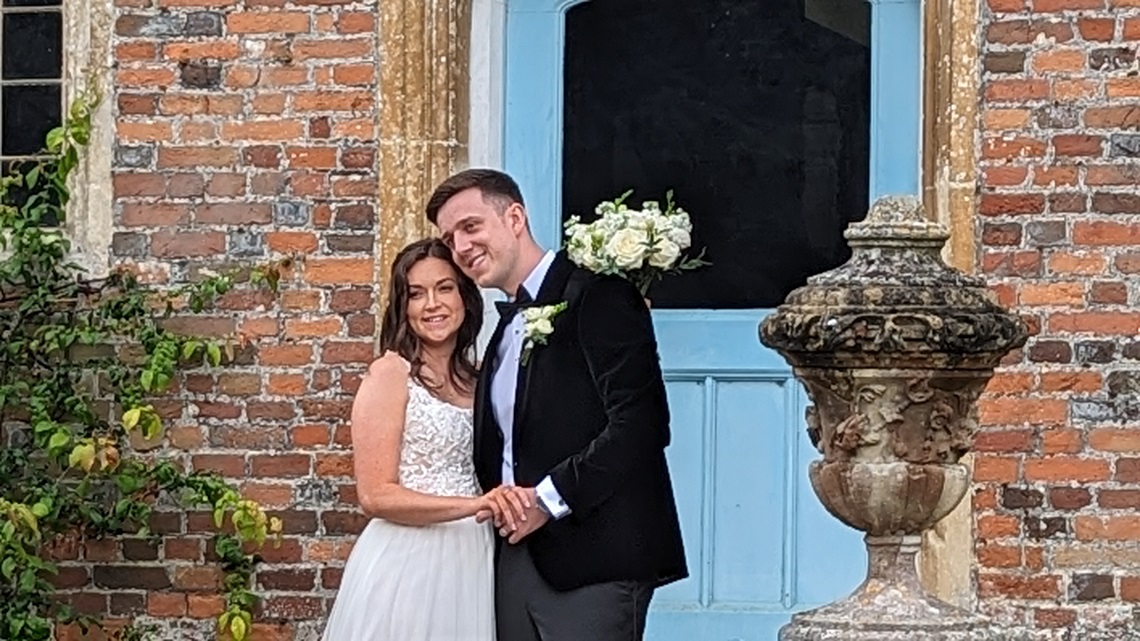 Their guests were then treated to a lovely drinks reception by the mill on the river (the setting for the original outdoor ceremony). As I headed over to congratulate them all I was inundated with words of appreciation and thanks from their relatives who had loved hearing about the couple in such an entertaining way.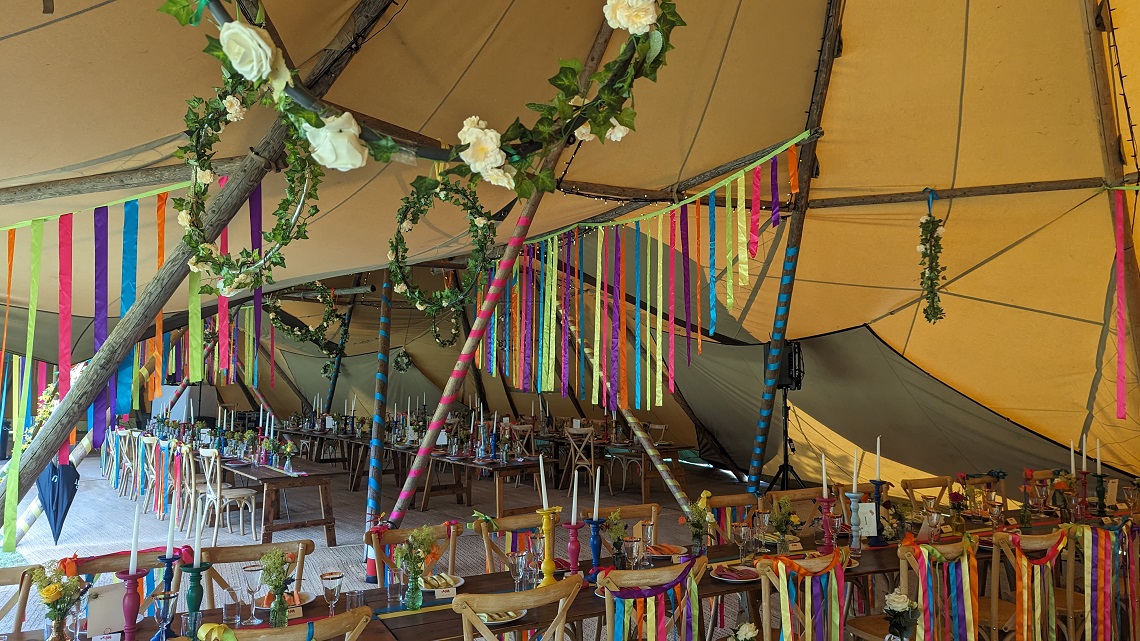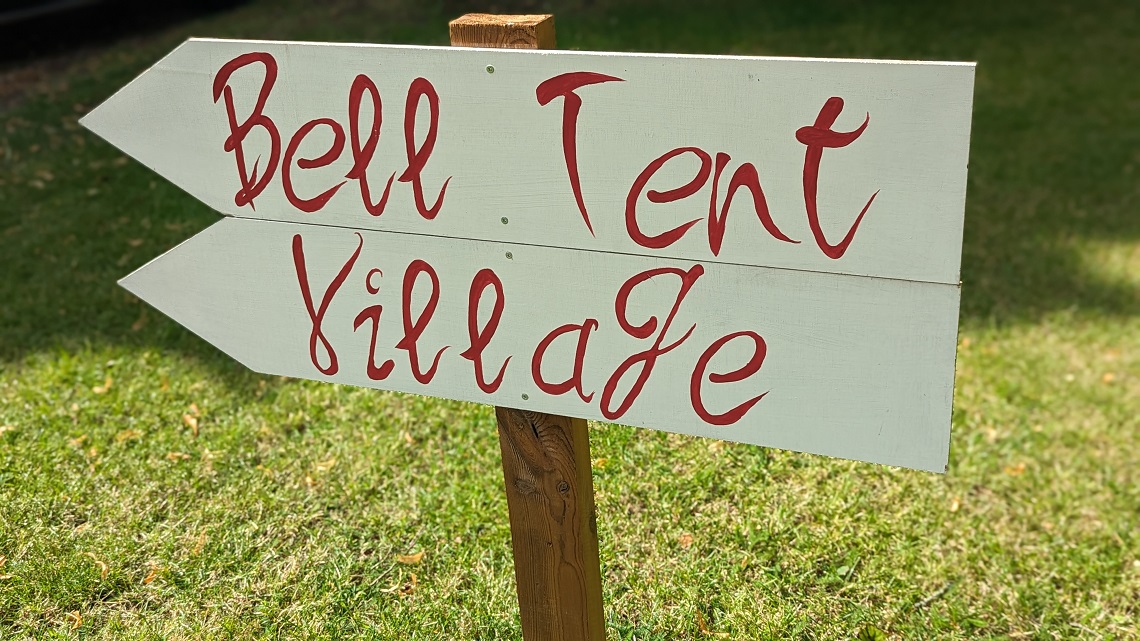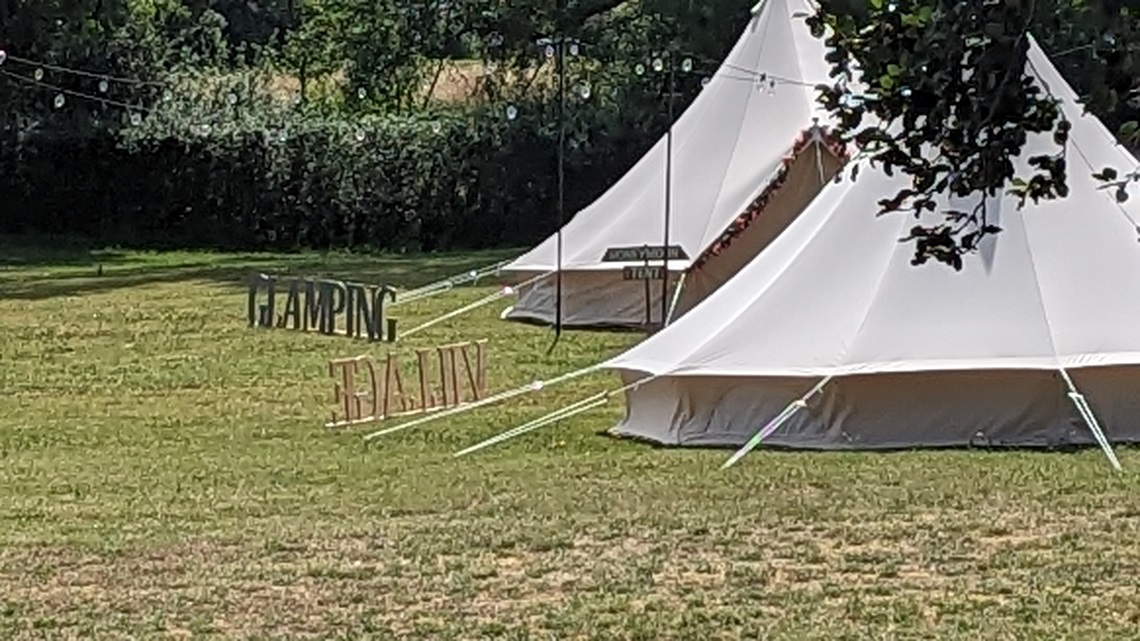 I thoroughly enjoyed working with these two and wish the new Mr & Mrs Shears lots of love, joy, and happiness together. What an incredible day!
Jenny x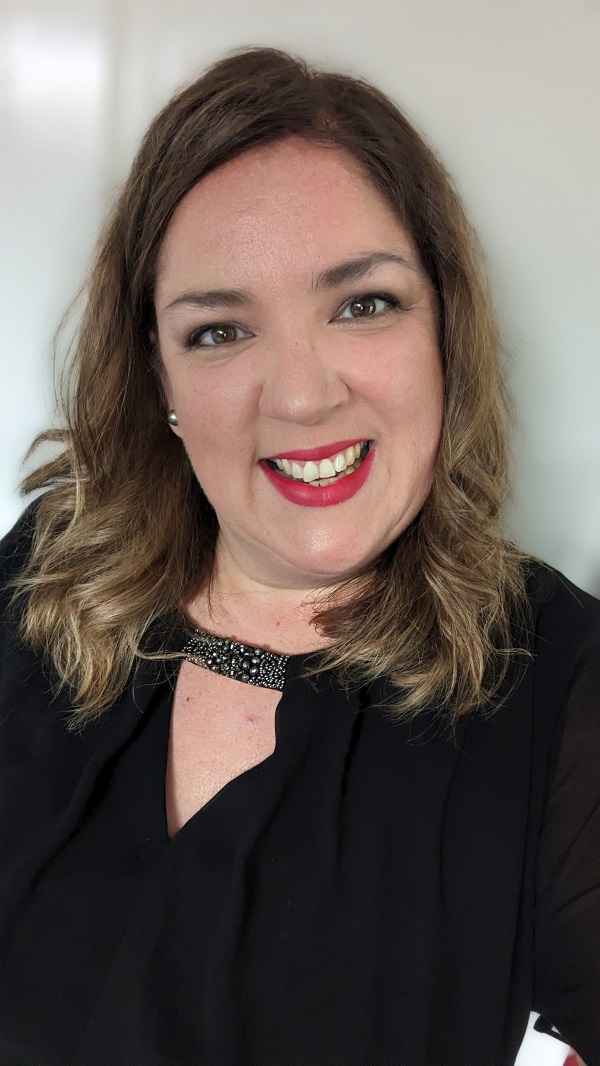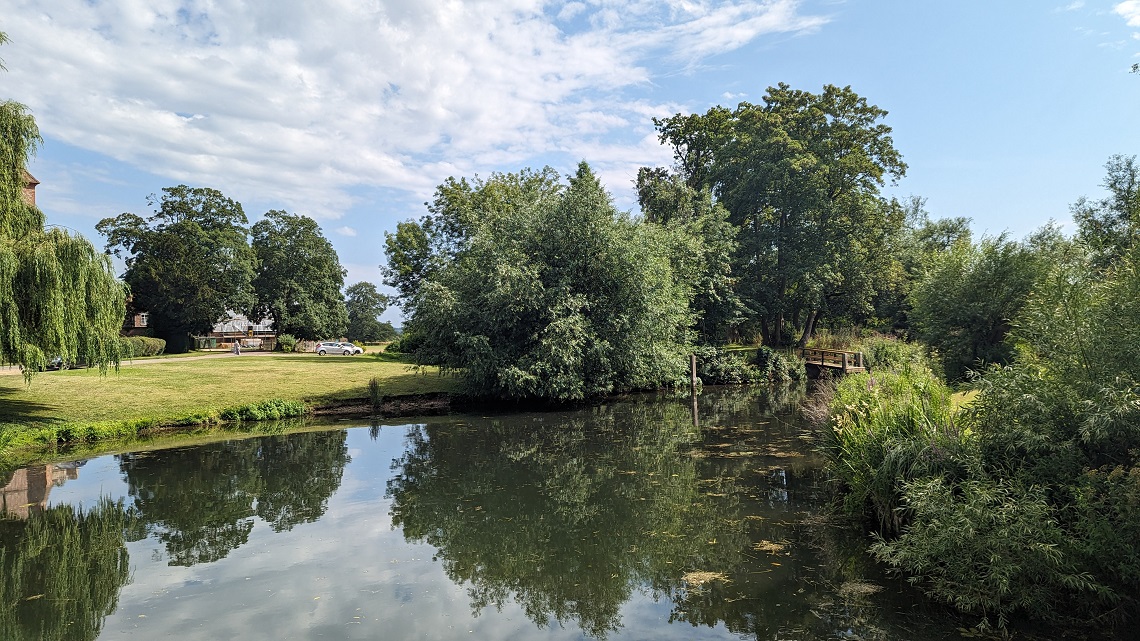 Dream Team:
Celebrant: Jenny (Knight Ceremonies)
Venue: Mapledurham Estate
Planner: Taylor (Taylor Made Planning)
Photographer: Vicky Lewis Photography
Catering: Nymra Catering
Florist: Flowers by Becky
Bar: Near and Far
See more about
Berkshire
Ceremonies