Outdoor

Weddings

Having a celebrant-led wedding gives you the freedom to hold your ceremony wherever you like, and at any time of day be it midday, sunset, or even a celebration under the stars! It also means you aren't restricted to licensed spaces and so why not consider that magnificent view, or that picturesque garden? If you have booked a stately home why not take things outside and have the house as a backdrop instead!
I specialise in outdoor ceremonies, and come with a lovely wedding PA system (in white!), as well as microphones and stands if required. My equipment is fully portable, battery operated and wireless so I can be positioned in the middle of a field, miles from mains power, and everyone will still hear your ceremony! As I am wireless, there are no messy leads either so the speaker and stand can be situated in a spot that fits in with your ceremony area décor/set-up.
With the blue sky as your ceiling, the gorgeous views as your walls, and the lush grass as your carpet, there is nothing better than feeling free of restrictions and saying your vows outdoors.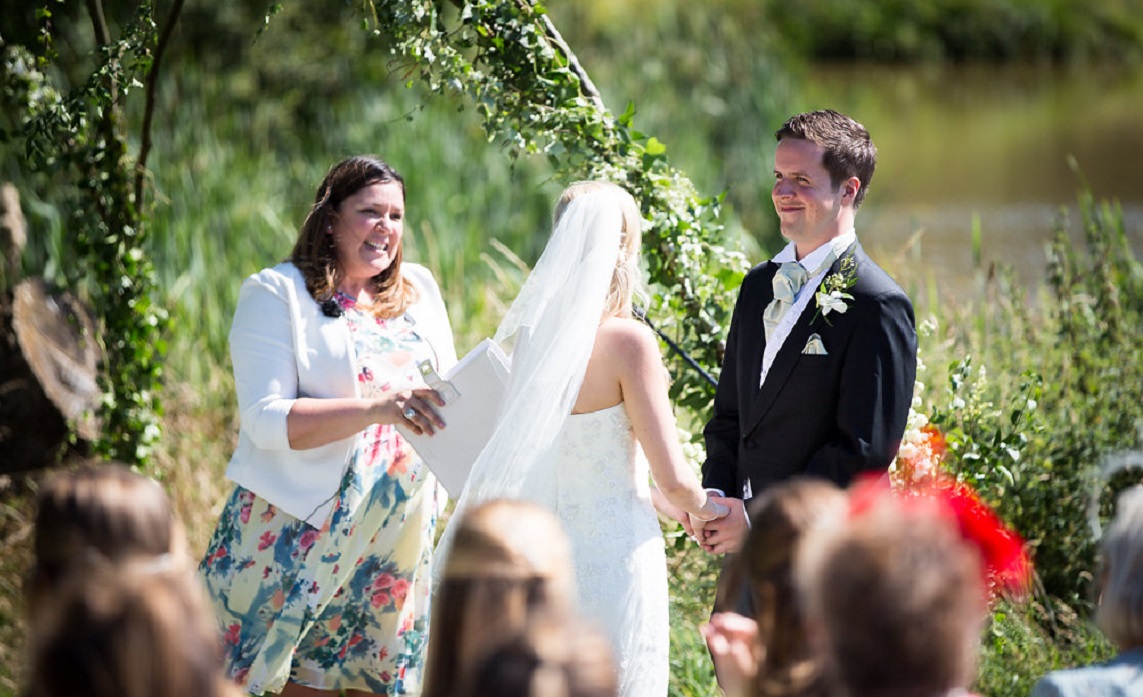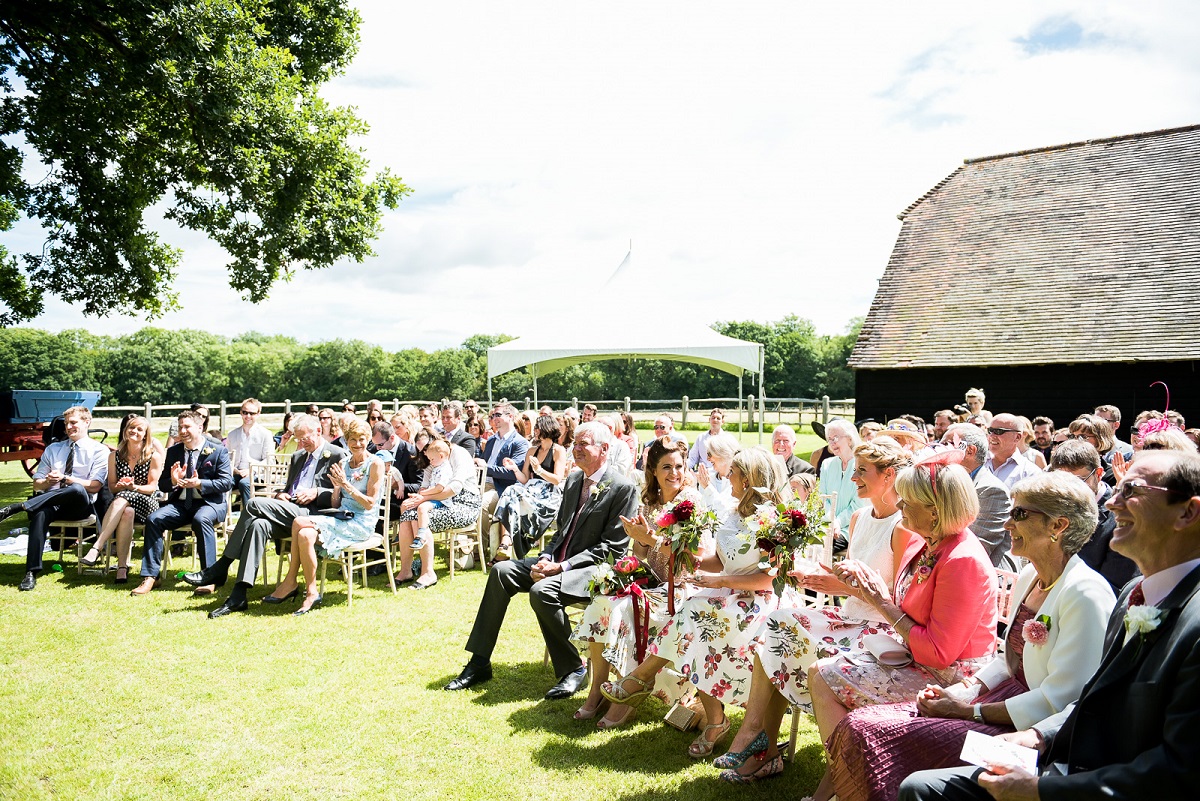 My ceremonies are warm and engaging and with a relaxed feel. I like to involve guests and react naturally to the things that occur. We can maintain all of the traditional elements to your ceremony, but also enhance it with some wonderful personal additions.
I have lots of ideas and great experience, and look forward to hearing more about your wonderful outdoor wedding plans!