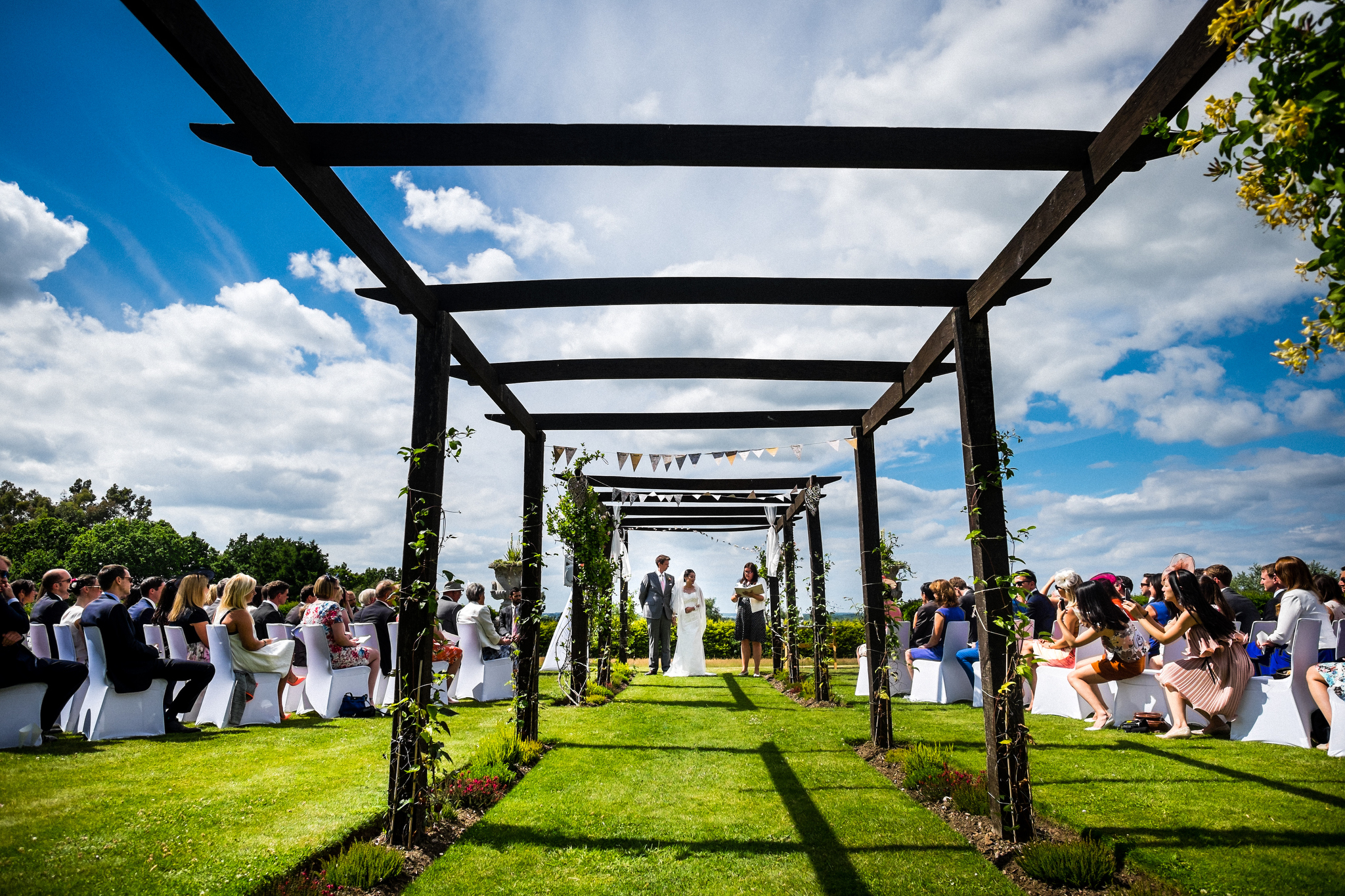 Having a celebrant-led wedding gives you the freedom to hold your ceremony wherever you like, and at any time of day be it midday, sunset, or even a celebration under the stars!
In addition to traditional venues I can conduct weddings in picturesque woodlands, gardens (maybe your own?), lakeside settings, or even rooftop venues.
A bespoke ceremony enables you to make the most of the setting; creating an atmosphere that truly reflects your own style and personalities. I can work with you to ensure that your ceremony area is in the best spot, and that seating is arranged in the most effective formation, whether that be in traditional rows or something a little more interesting!
I specialise in outdoor ceremonies, and come with a lovely wedding PA system (in white!), as well as microphones and stands if required. My equipment is fully portable, battery operated and wireless so I can be positioned in the middle of a field, miles from mains power, and everyone will still hear your ceremony! As I am wireless, there are no messy leads either so the speaker and stand can be situated in a spot that fits in with your ceremony area décor/set-up.
My ceremonies are warm and engaging and with a relaxed feel. I like to involve guests and react naturally to the things that occur. We can maintain all of the traditional elements to your ceremony, but also enhance it with some wonderful personal additions. I have lots of ideas and some great experience, and look forward to hearing more about your outdoor wedding plans!