There are many ways in which to make your wedding your own, and I see lots of wonderful and quirky décor ideas, but some brides have the skills to take it to the next level! Two of my brides this year have had a vision and then transformed it into a unique and personal wedding dress, completely bespoke and handmade by themselves, and boy were they corkers!!
My first bride made her ceremony dress which was beautiful, and then had a surprise dress (she had time to make two??!!) for her hubby that she revealed at the reception! She looked sensational and completely blew everyone away with the second dress during the big reveal. As you can see from the images below, the groom was quite taken aback. . .what a clever lady she is!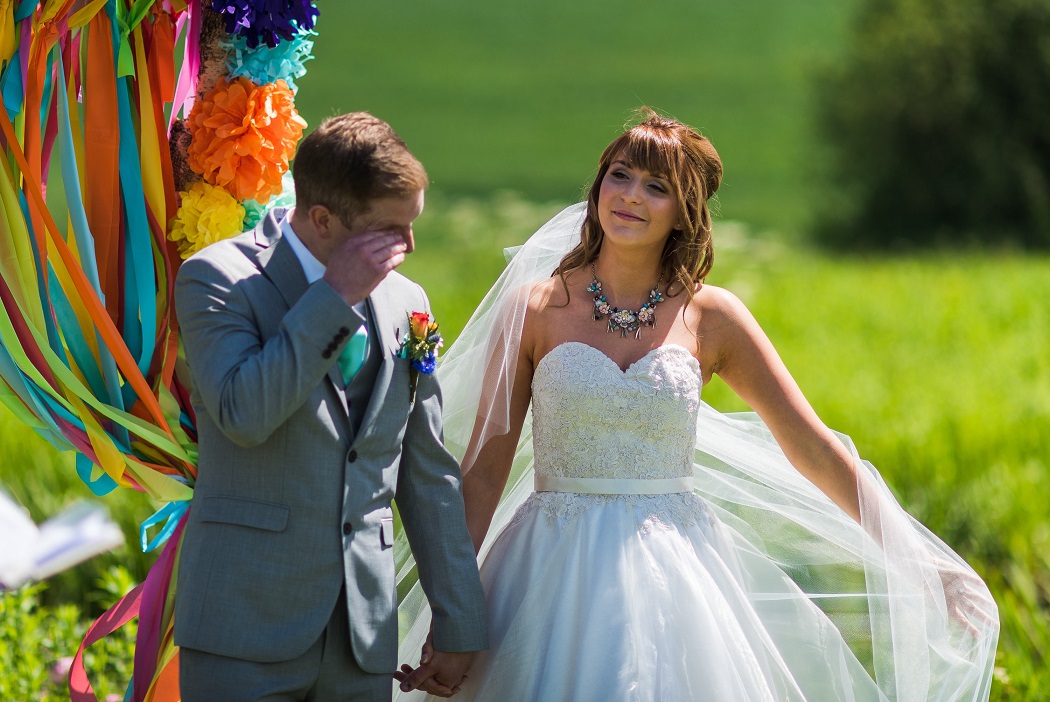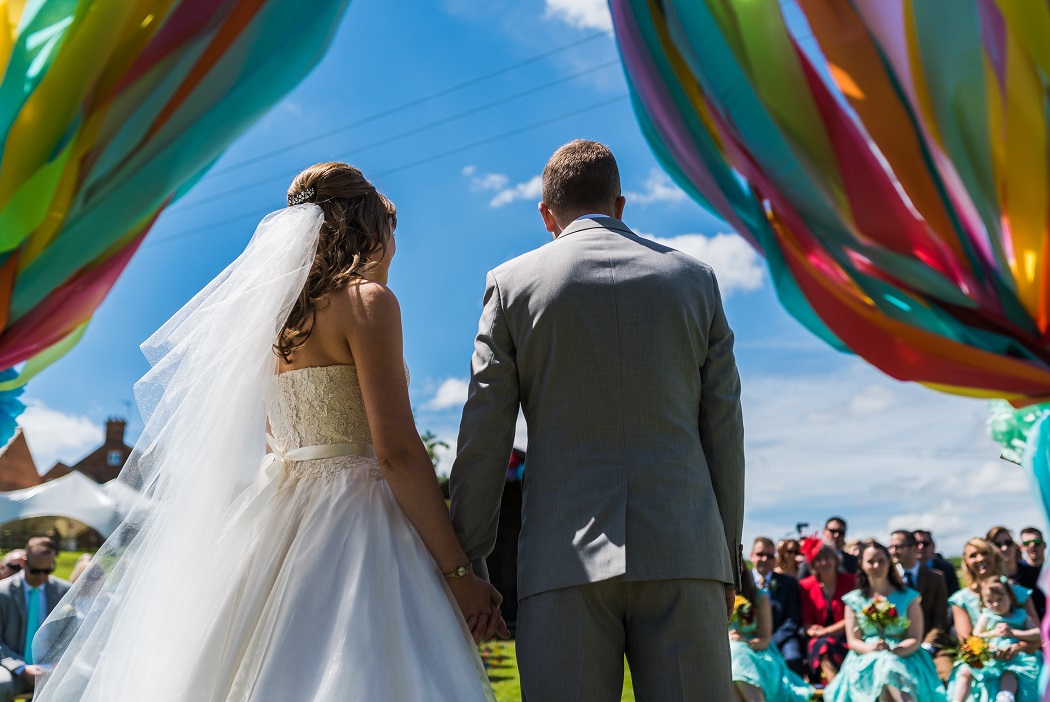 If you don't have these kind of skills how about customising a plain dress with brooches, corsages, ribbon, lace. . .
whatever takes your fancy - get creative!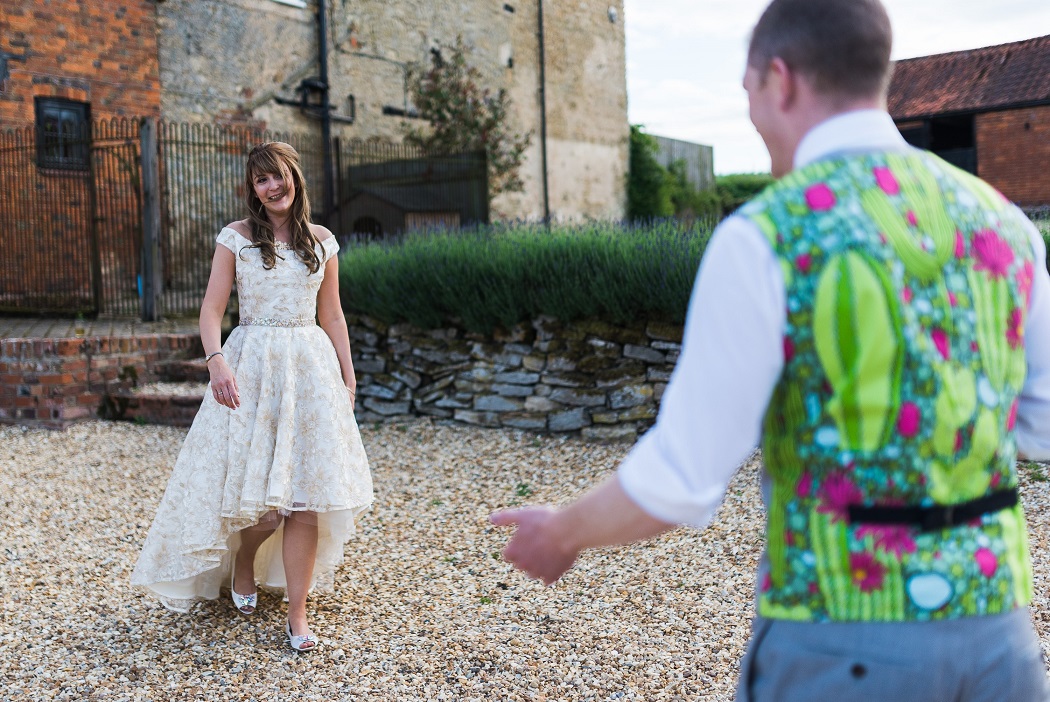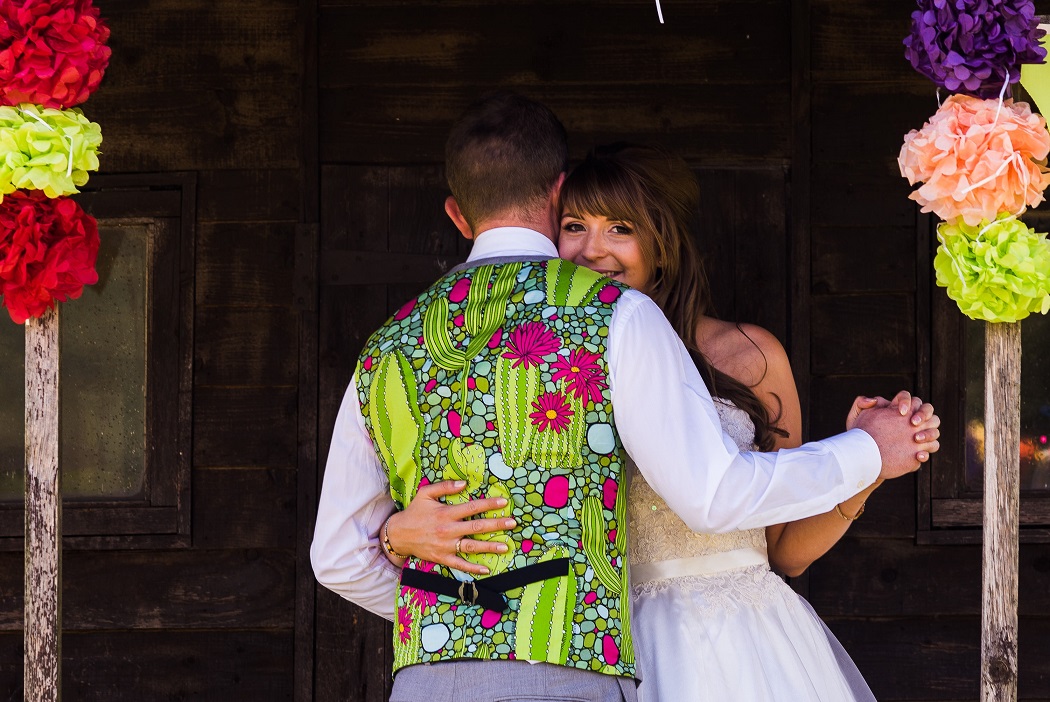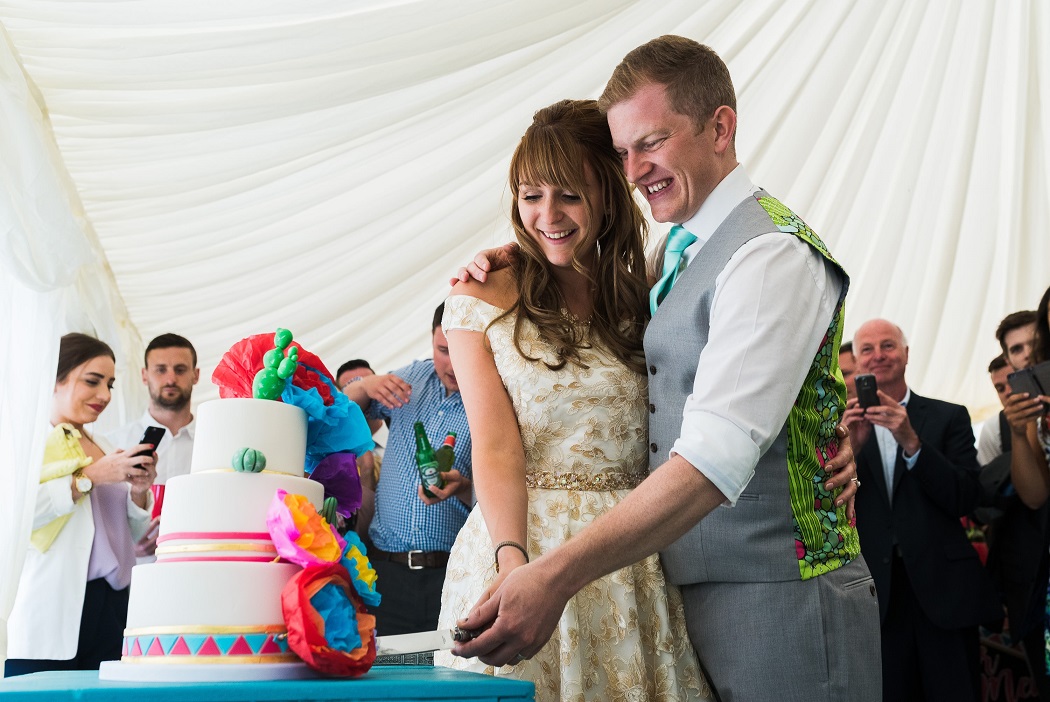 My second bride runs her own business (http://www.madeatmine.com/) and rubs shoulders with the likes of Kirstie Allsopp! She spent time creating a stunning floaty dress that perfectly fitted in with her outdoor, festival themed day. Just beautiful!
You could even sketch a few ideas and ask someone to make a dress for you.
Don't forget, your choices are not limited to those off the peg in shops!
I think you'll agree they both look amazing. Hats off to you both ladies, an outstanding achievement and how marvellous to be able to create such an iconic piece of clothing for such a special day in your lives!
No match found