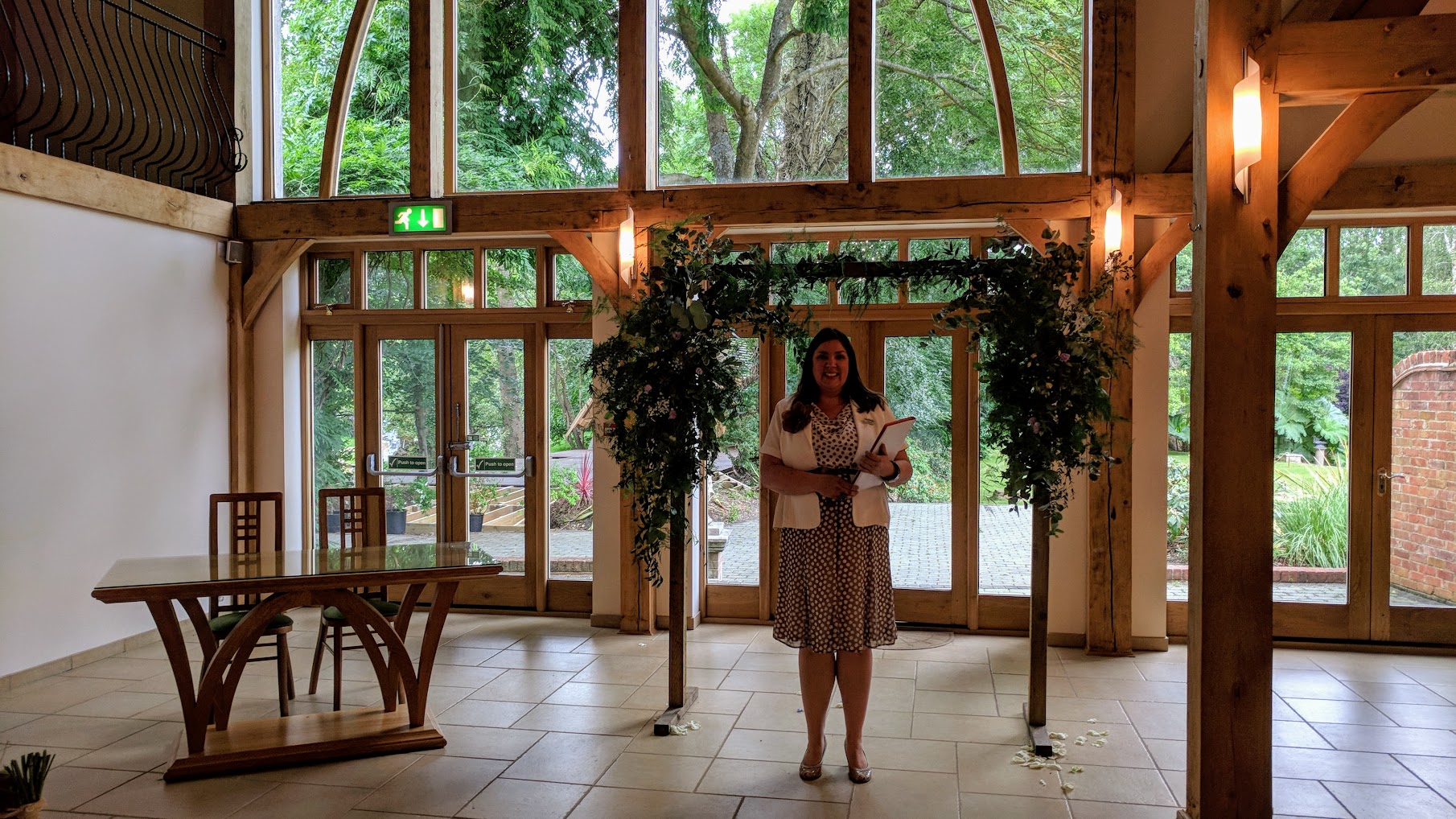 Wow, what a super wedding! My couple today were two festival goers and big music lovers. They first had a connection at the IOW festival and then during a return visit to the music event, the groom proposed by hoisting up a banner in front of the main stage!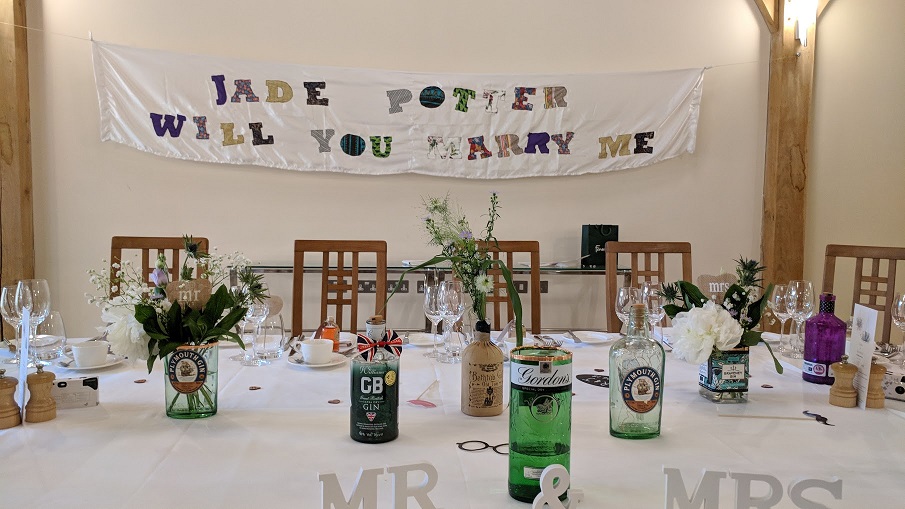 These two love nature, and with the super leafy backdrop through the huge ceremony barn windows, Rivervale provided the perfect setting for their special day.
Together with the couple, I crafted a beautiful bespoke ceremony and allowed their story to unfold throughout the service. The bride walked in to the theme music from 'Murder She Wrote' (one of her favourite programmes!), and we had a lovely reading by the brides good friend, and then some really emotional vows.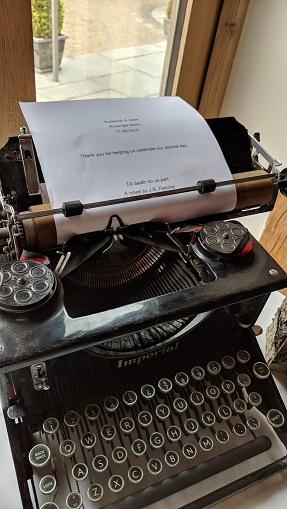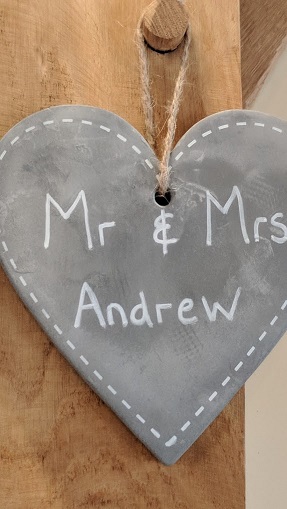 After making it through my 'repeat after me' vows, they had chosen to share some personal words with one another that remained secret until today. More emotional tears came and these two showed just how much it means to them to be making this commitment. They adore one another and really are a perfect pairing. It was a privilege to help them create such a special part of their day and to show their appreciation they presented me with a bottle of infused gin that they had made. Amazing!!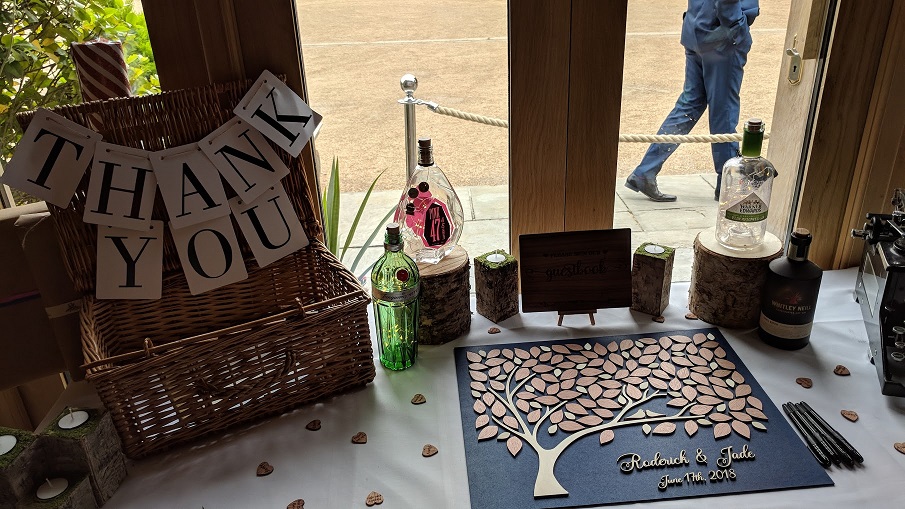 During the signing of their commemorative certificate, they had live music provided by a fabulous violinist and lots of great photos taken with their witnesses. During the ceremony, we were joined by an uninvited but very welcome guest...a little baby kingfisher flew in and sat perched above us which just added to the occasion and it was very well behaved throughout!
Congratulations Mr & Mrs Andrew, what lovely people, and I wish them lots of love and luck for their future together.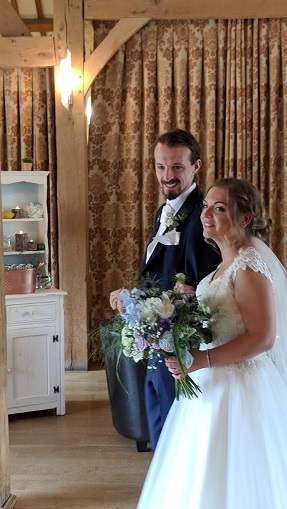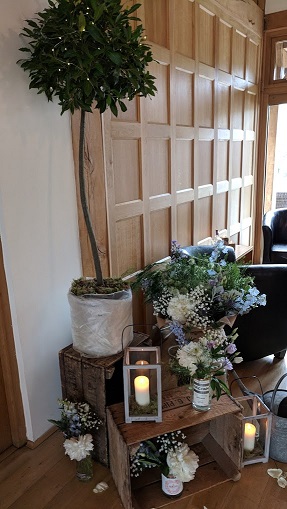 (Images in this blog taken by Jenny Knight during set-up and post-ceremony)
----------------------
Venue: RIVERVALE BARN (https://www.rivervale-barn-weddings.co.uk/)
Celebrant: JENNY KNIGHT (www.knightceremonies.co.uk)
Photographers: BENJAMIN STUART (www.benjaminstuart.co.uk)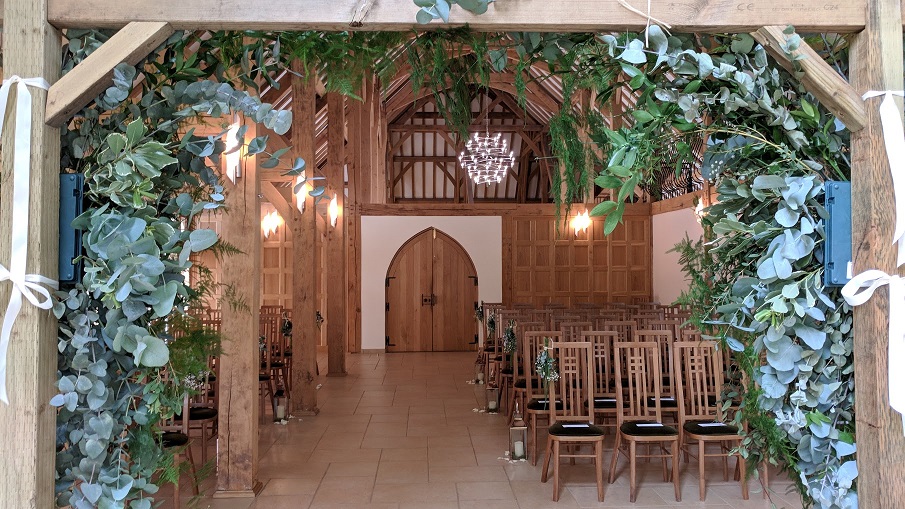 No match found