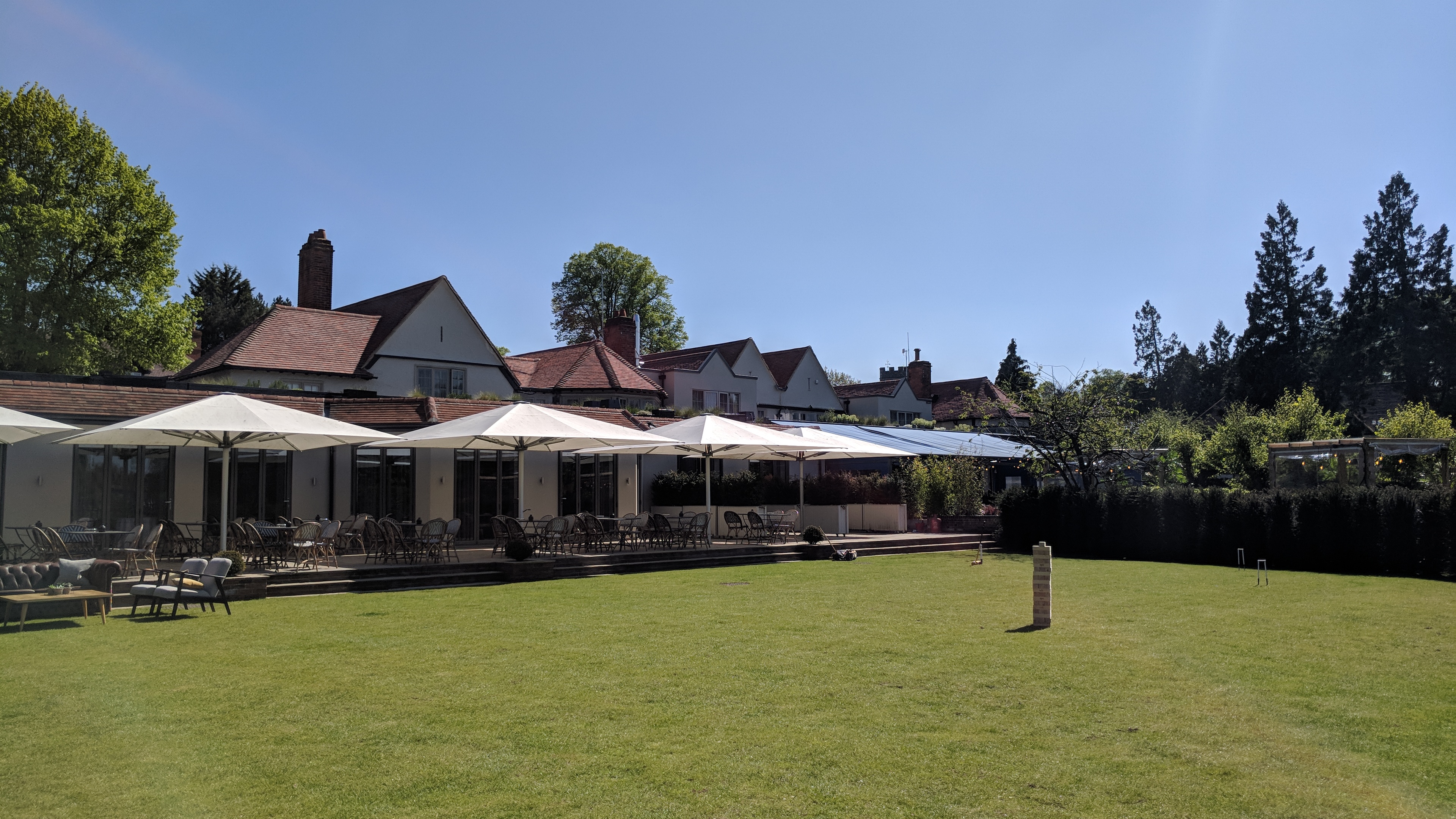 Blue skies, hot sunshine, a setting by the river, and a fabulous couple. This is what my Saturday afternoon was all about! My Danish bride and English groom were celebrating their good fortune in meeting one another, their ongoing journey together, and also honouring their roots. It was an amazing afternoon!
The couple had a brief registrar ceremony first, and then the room was opened up to create a more relaxed environment, and the doors flung open to allow the fresh breeze to cool the space. I re-arranged the set up so that we had relaxed arcs and the formal setting at the front with the tables for the legal signing were removed.
It was transformed from the formal space shown below in the photo, and it made way for all of the fab things that we were about to do.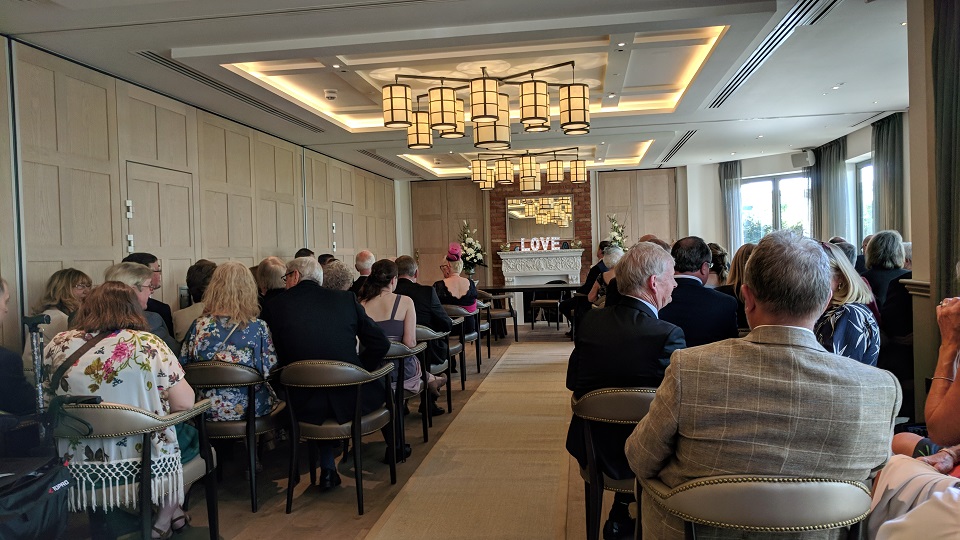 It was important to my couple that I set the tone from the beginning, to distinguish between the formal and legal aspect, and their personal and more relaxed ceremonies, and so we started by having them facing their guests so that everyone felt more connected and involved.
I was told seconds before starting that we were being streamed live to Australia as some of their guests couldn't make it so we had a mass cheer and a wave to their friends overseas, and then began to tell their personal story.
Guests were treated to lots of lovely details and stories about these two wonderful people. Details covering everything from the bride's spiritual beliefs, to the proposal at the inner circle at Stone Henge. We revealed how the bride (although born in Denmark) was raised in Africa and so we talked about her love of animals and nature and how she has sponsored an Orca whale for over 25 years.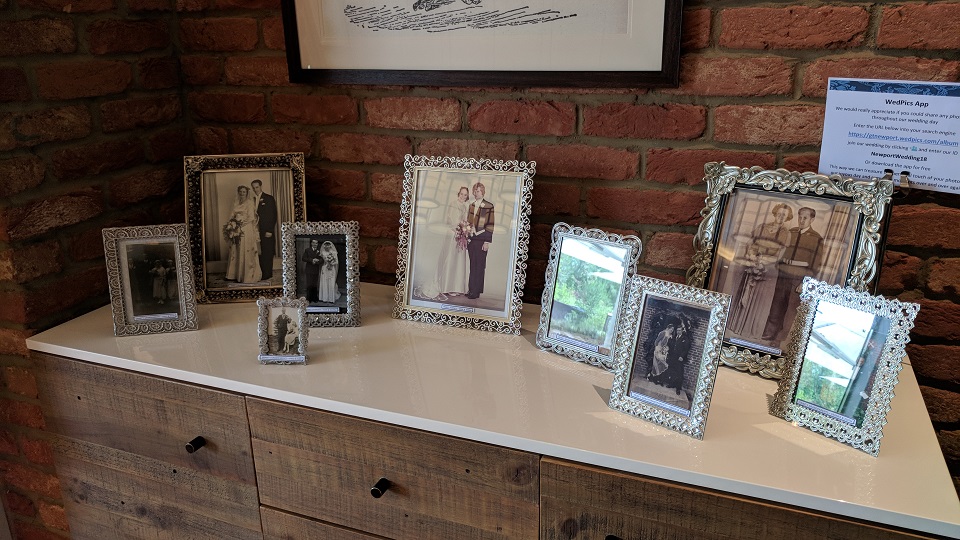 The groom has a passion for aircraft, history, rock music and his beloved sports car. It was just so lovely to share the background to their love story and to bring it all up to date with some words about their wedding day and indeed their hopes for the future.
These two are clearly in love and share a lot of fun times together, their differing backgrounds and interests opening up doors to new adventures as a couple.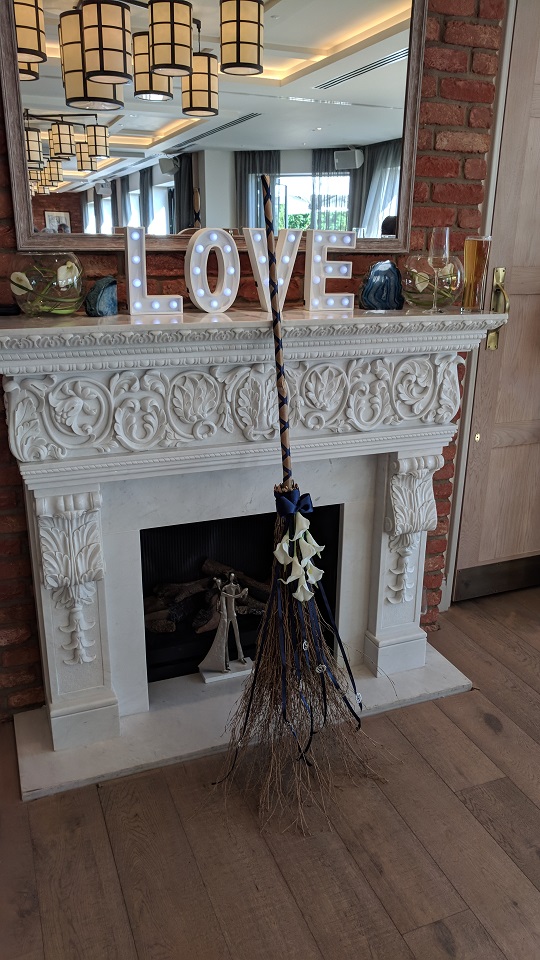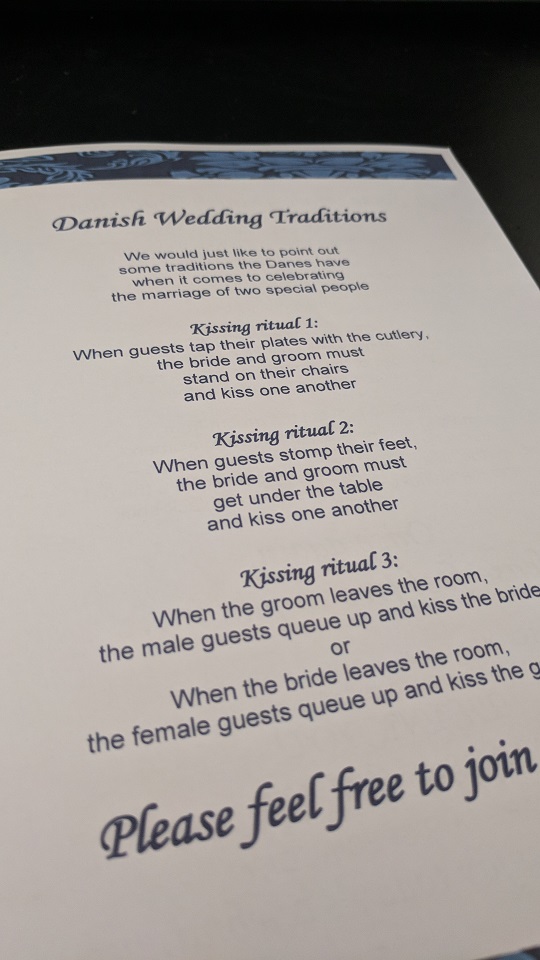 We concluded the ceremony with a three cord handfasting, and a blessing of their hands, and then to honour the bride's African childhood, the couple jumped the broom, accompanied by a countdown and cheers from their guests.
They even had some traditional Danish rituals that their guests were invited to participate in too!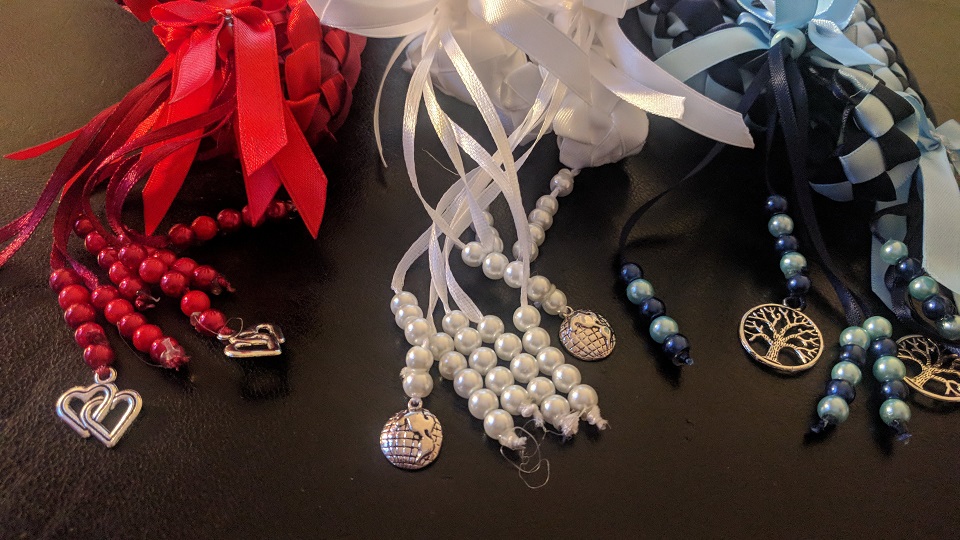 The smiles and involvement from their loved ones made this even more special, and the room was full of great vibes and happiness.
It was a wonderful wedding, and I wish the new Mr & Mrs Newport many congratulations and lots of love for their adventure filled future together.
x
(All images taken by Jenny Knight before the ceremony.)
-------------
Venue: http://greathouseatsonning.co.uk/
Photographer: www.mothphotography.co.uk
Celebrant: www.knightceremonies.co.uk
No match found