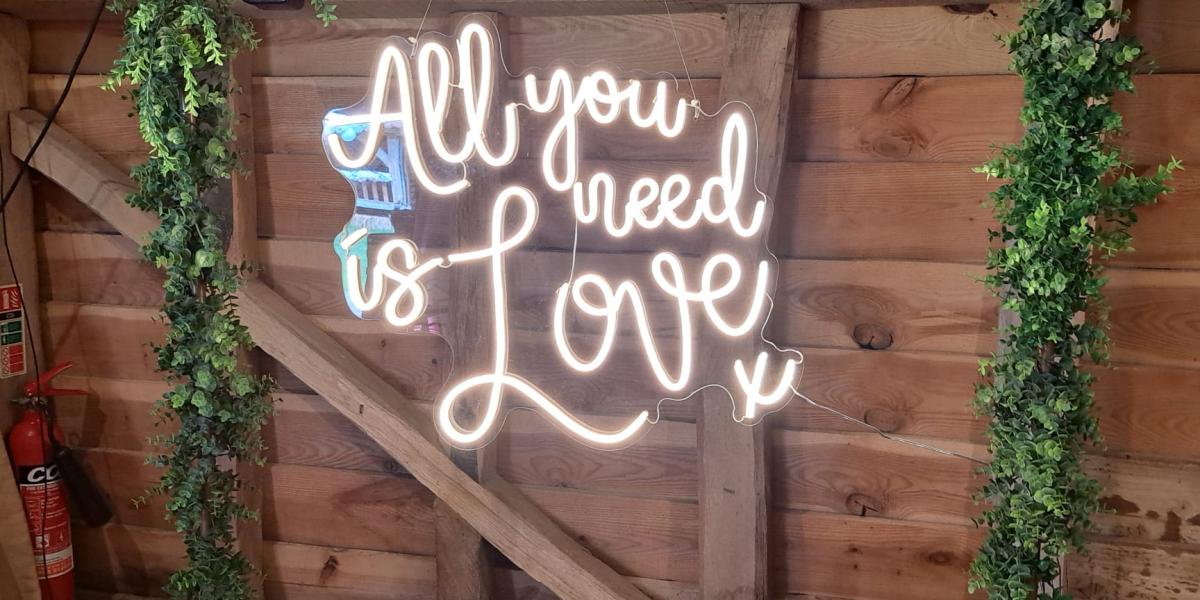 Here is a lovely blog from my team member Teona from her wedding at the lovely Gildings Barns last weekend.
"My couple Yvette and James have been together and engaged for 25 years and decided it was time to celebrate and have a wonderful wedding where all their family and friends could celebrate their time together and enjoy a memorable day.  My bride was super nervous, so I was determined to make their day as calm and stress-free as possible, I had the pleasure of meeting them a couple of times before the wedding and to get to know them and their beautiful family, which made things easier on the day.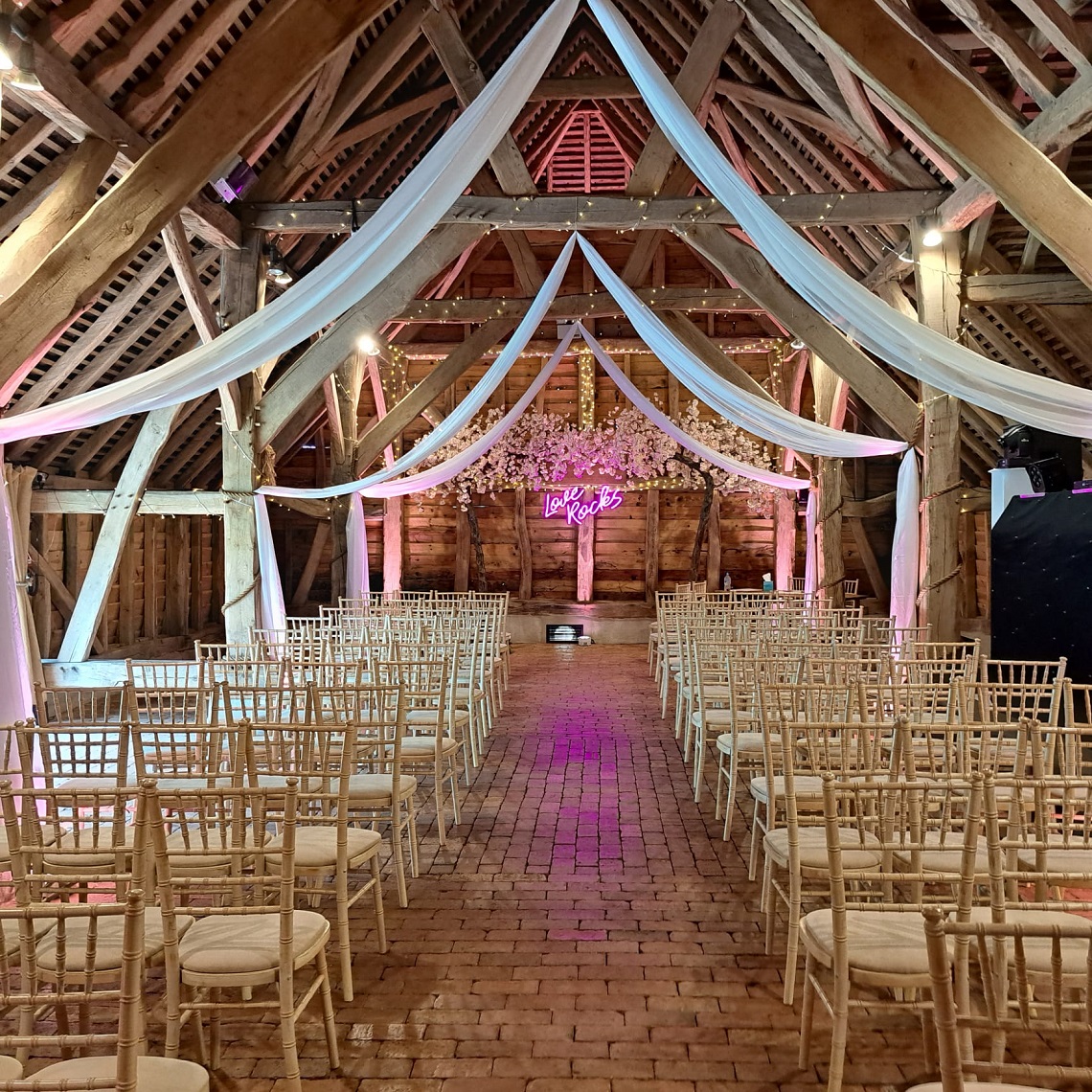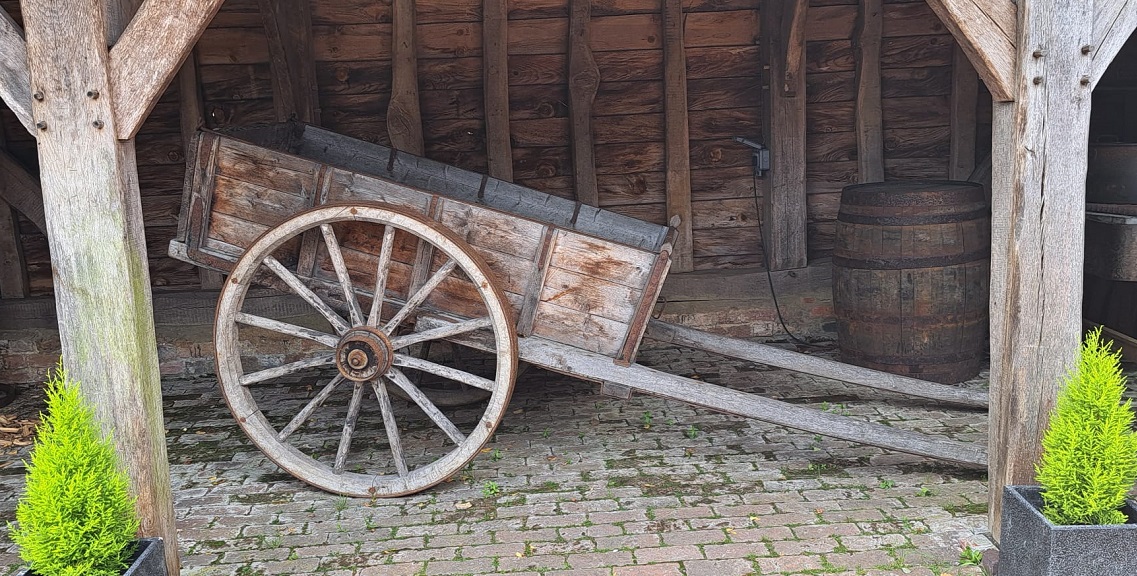 They couldn't have chosen a more stunning, relaxed venue for their big day I was very excited to be working at Gildings Barn which is the loveliest of venues surrounded by open countryside and woodland.  The barn is a beautiful rustic building, an ideal setting for indoor or outdoor weddings.  The entrance of the barn had been decorated by a balloon arch which looked amazing, ideal for photos and set the barn off perfectly.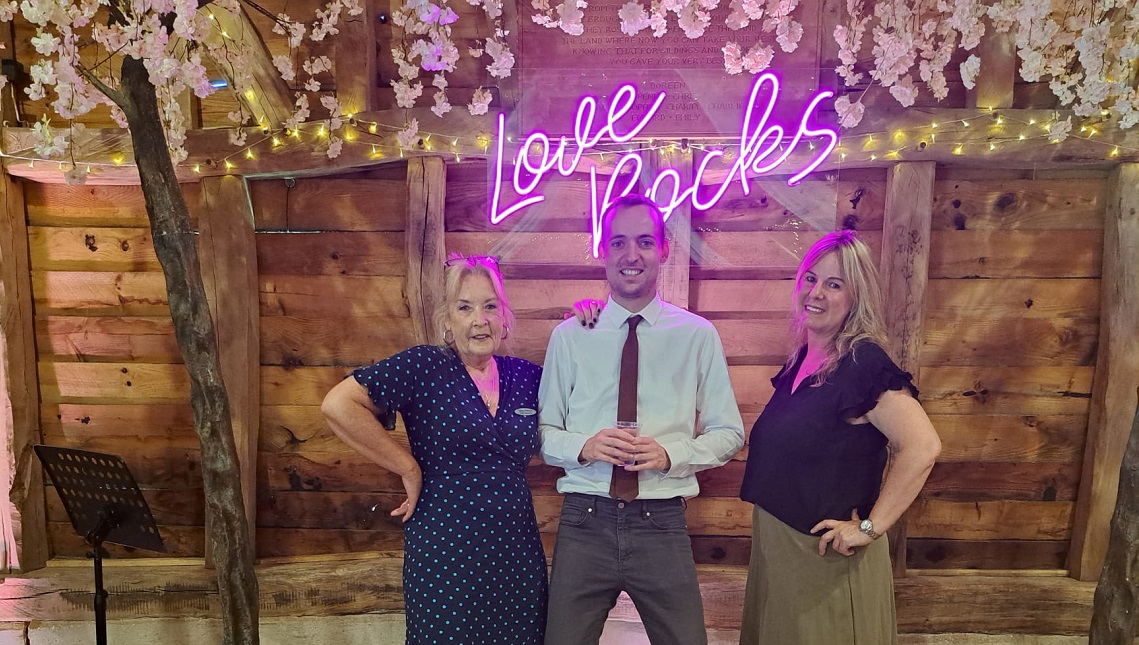 On my arrival I was greeted by Alyson (Event Manager) and everything looked wonderful.  Her friendly and welcoming demeanour made me feel right at home.  The catering staff were busy working away in the kitchen preparing the wedding breakfast and the smells that were coming out of there made my mouth water.
The wedding had been originally organised to be outside but due to the hot weather had been moved inside, which was a welcome relief as the weather forecast was hot, hot hot!!!!!!!!! The bride had organised a lot of the décor herself, working hard the day before with the help of family under the guiding hand of Alyson to make sure all was perfect, the beautiful wedding cake was also made by a member of her family and took pride of place at the back of the hall.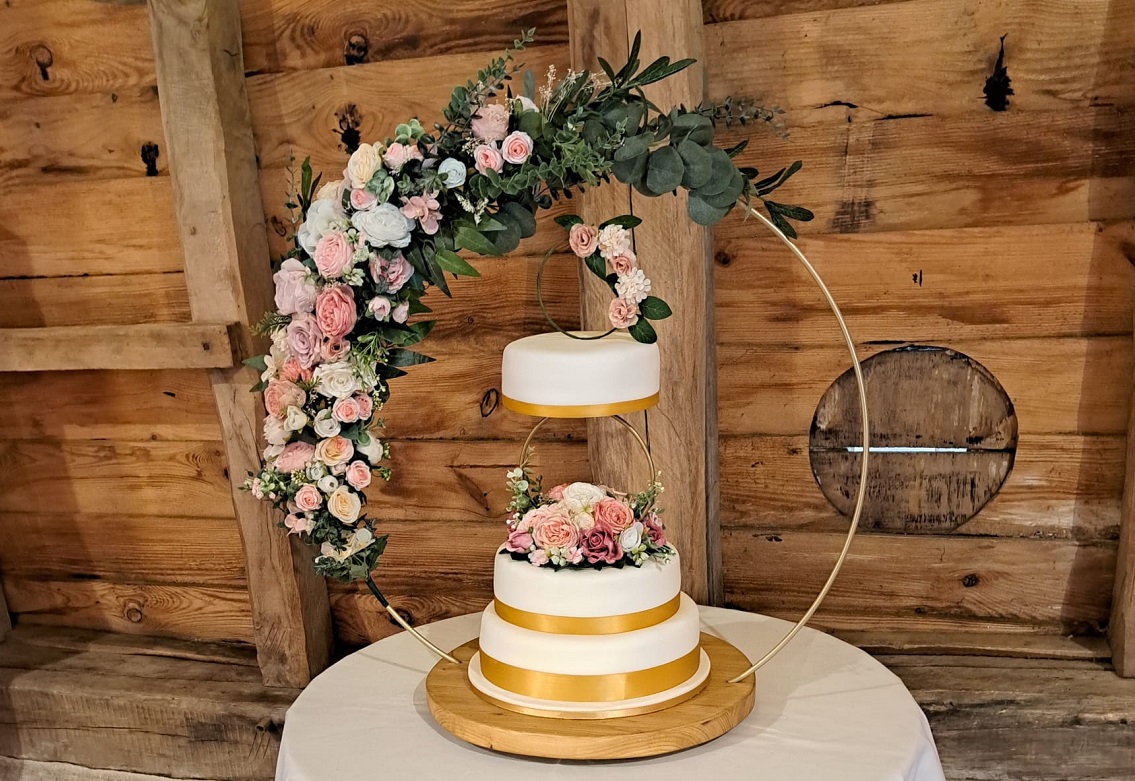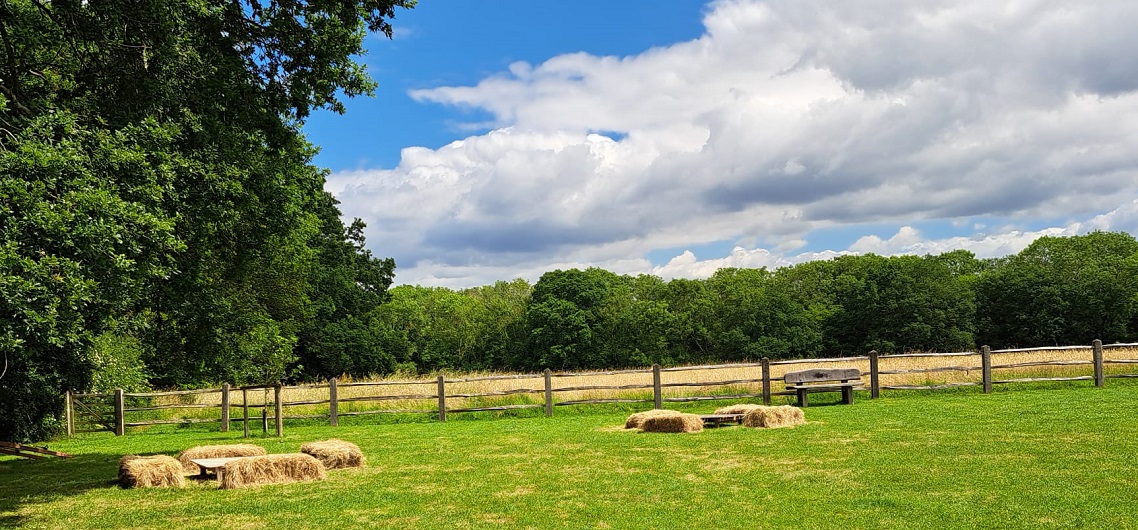 I settled in and did my run-through to make sure everything was in place for the signing table and a quick run-through of the Ceremony one last time.  I then met with Harpist Tom Xerri and photographer Canoë from Defining Moments and chatted over our cues for the day.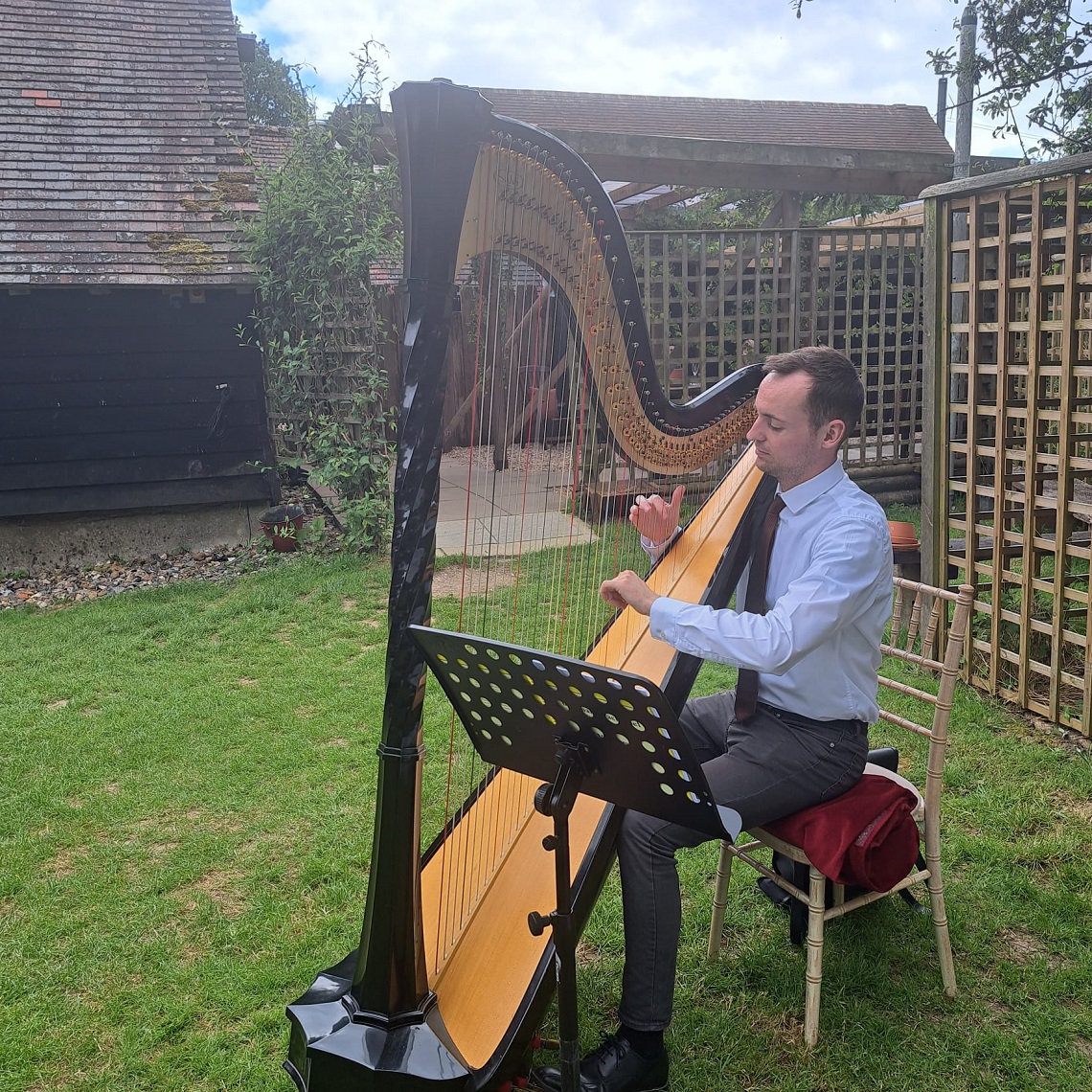 Guests had started to arrive and the hall started buzzing with the excitement of the day, I chatted with family, some who I had already met all really looking forward to this special day.  I then caught up with the groom looking extremely handsome and chatted with Best man Ben and Groomsmen Charlie, Ashley and son James Jnr, they all did a wonderful job seating everyone, particularly Ashley who was tasked by Yvette to make sure everyone sat in the right seats!!  
I popped outside to see if the bride had arrived and there she was, looking stunning stepping out of a beautiful classic car with no previous nerves on show. The couple have a special interest in classic cars so had arranged for two beautiful cars to be on display to the delight of many of their guests.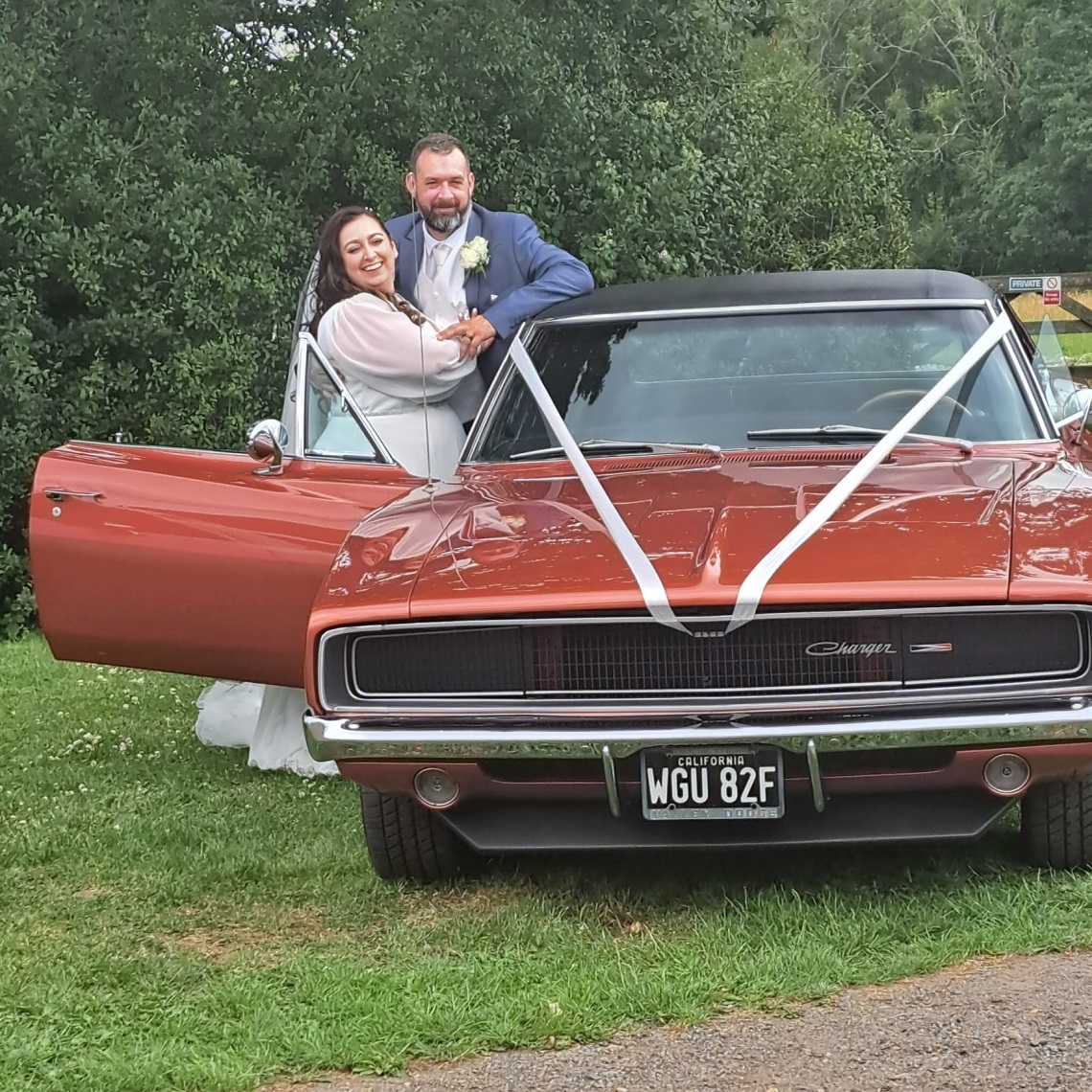 Back inside and with the Groom and Groomsmen in position Alyson gave me the cue to begin.  The room was filled with beautiful harp music played by the talented Tom Xerri.  Six bridesmaids dressed in beautiful navy-blue gowns, together with the cutest flower girl Iliana and page boy Jesse entered followed by Dad Clint, proudly escorting his gorgeous daughter.  
The Ceremony began and their story was shared, there were lots of laughs and a few tears, and a lot of tissues being passed around! But one thing was for sure the room was full of love.  After 25 years this day was a long time coming but by the looks on my couple's faces, very well worth the wait.  
Little Jesse escorted by his Dad Ashley brought forward the rings on a beautiful satin cushion – no mean feat for a 5 year old, he did a wonderful job to a huge round of applause.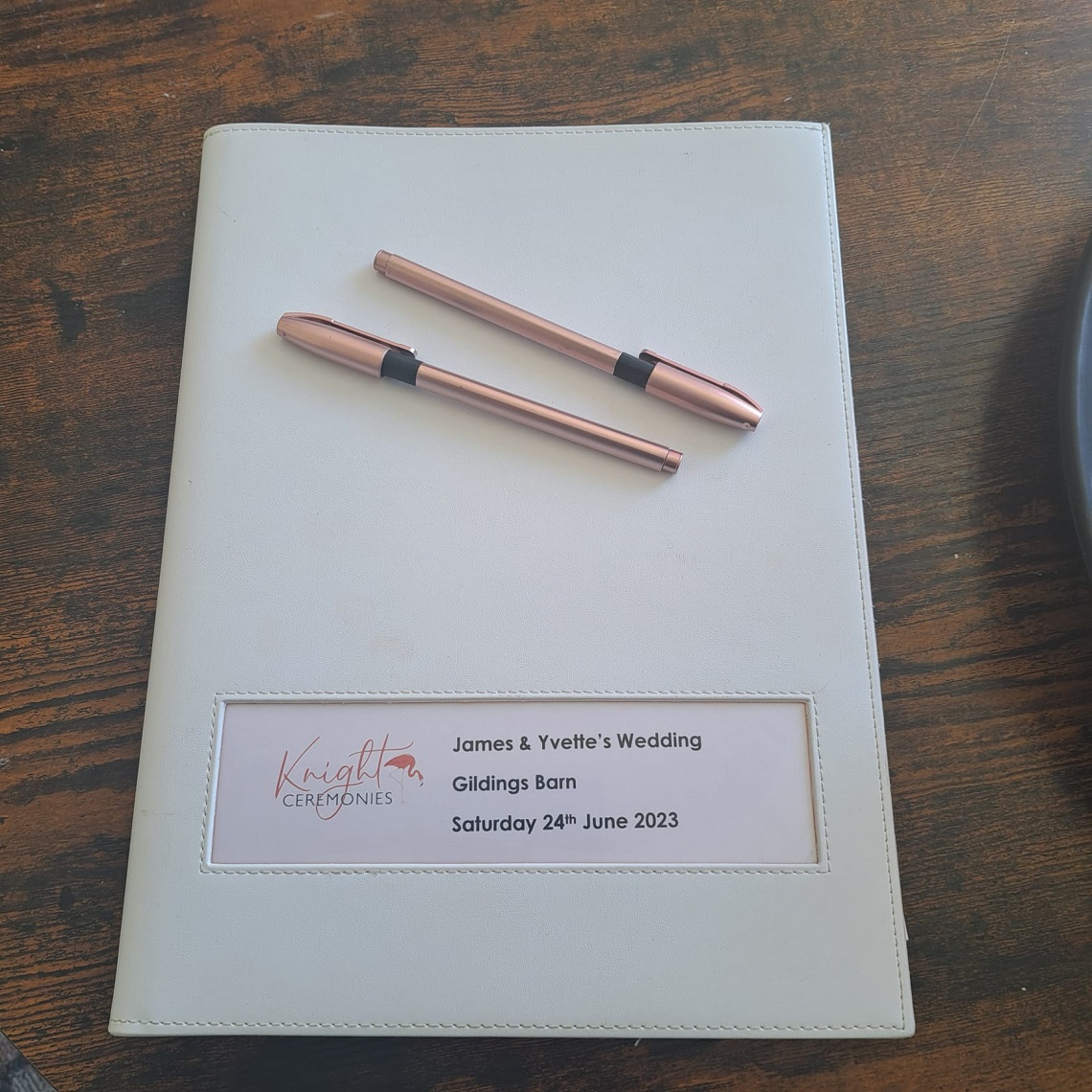 The wedding certificate was signed by the couple and witnessed by Lauren and Barry and then it was time for them to walk back down the aisle to the loudest of cheers and claps.  
Guests were then directed to the beautiful garden for drinks and canapes to be joined by the bride and groom after photos.  The talented photographer Canoë organised everyone to form a walkway and when our bride and groom reappeared they were adorned with beautiful flower petals and loud cheers.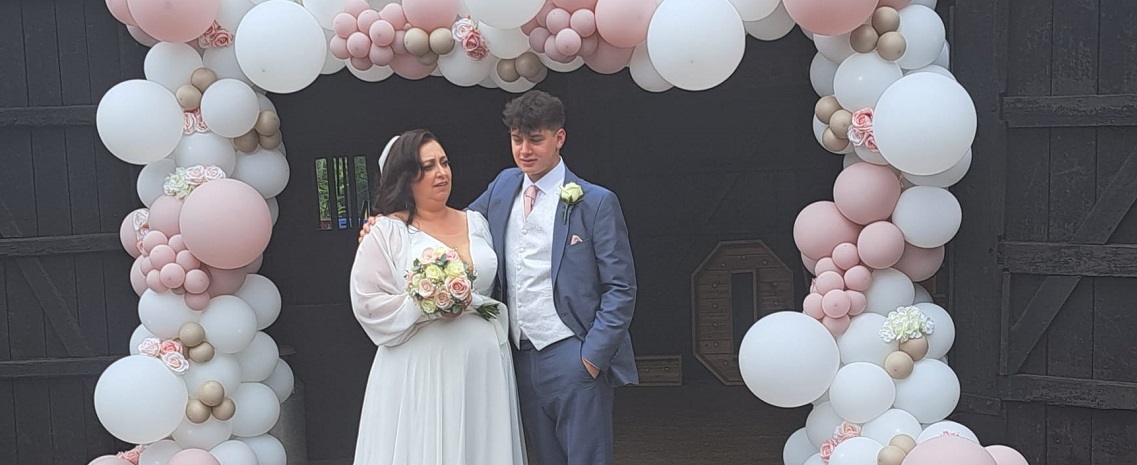 What a wonderful wedding, full of love and laughter I was proud to be part of our couple's special day it was such a pleasure to have met them both and I wish them every happiness in the future. 
Congratulations Yvette and James!
Teona x"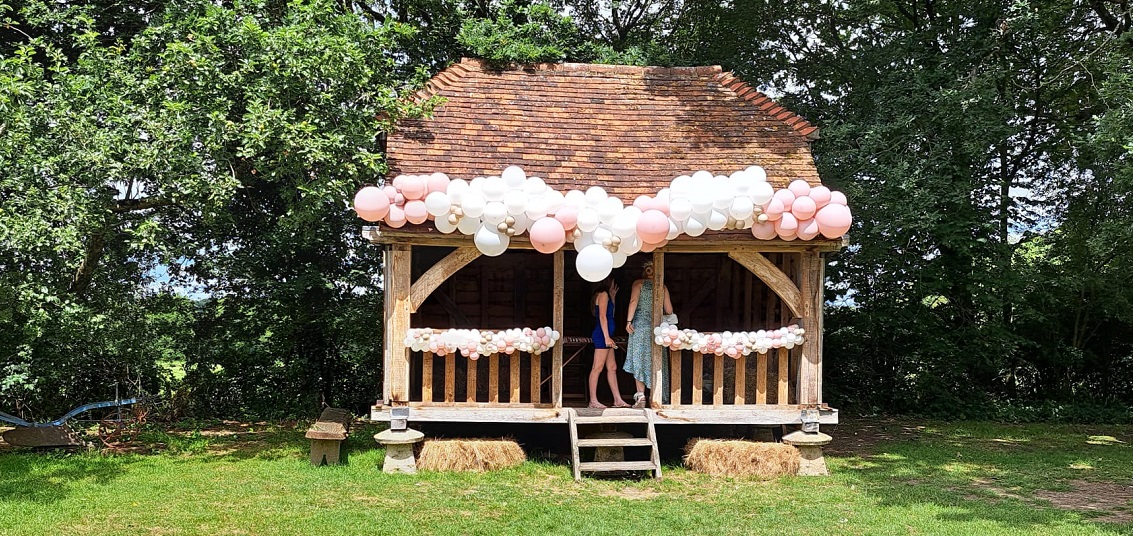 Venue:      Gildings Barn - Event Manager Alyson
Celebrant:      Teona Osborne – Knight Ceremonies 
Photographer:     Canoë – Defining Moments Photography
Harpist:      Tom Xerri
Catering:      Browns Kitchen
See more about
Surrey
Ceremonies