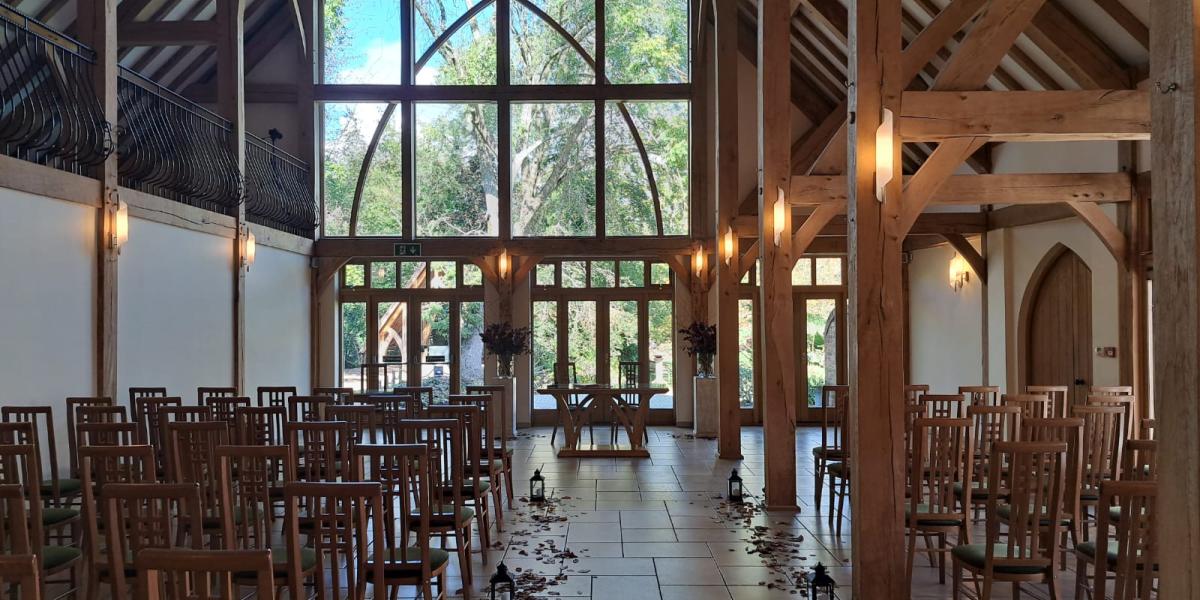 A lovely blog from my team member Teona. . .
"When I arrived at the beautiful Rivervale Barn, I was excited to be returning to this gorgeous venue, I conducted my first ceremony for Knight Ceremonies here and it was good to be back.  The Ceremony was being held in the Ceremony Barn, a wonderful airy space with huge windows overlooking the most stunning of gardens, the room had been decorated to create a lovely autumn feel.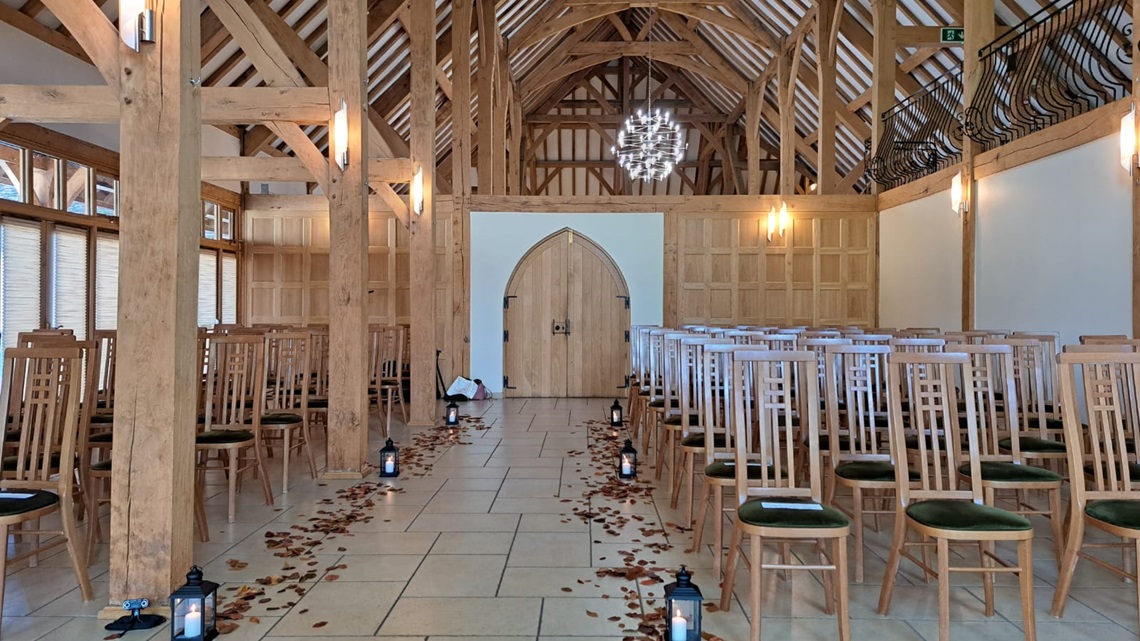 I was greeted by the lovely Lexi, Event Manager, everything was set up beautifully and she could not have been more helpful – always on hand for any queries anyone had.   I did my final checks and met up with the Photographers (Studio Rouge) and videographer (Lucky feather).  We chatted through the run through of the day and I then caught up with Groom Toby who seemed really calm, looking forward to the day.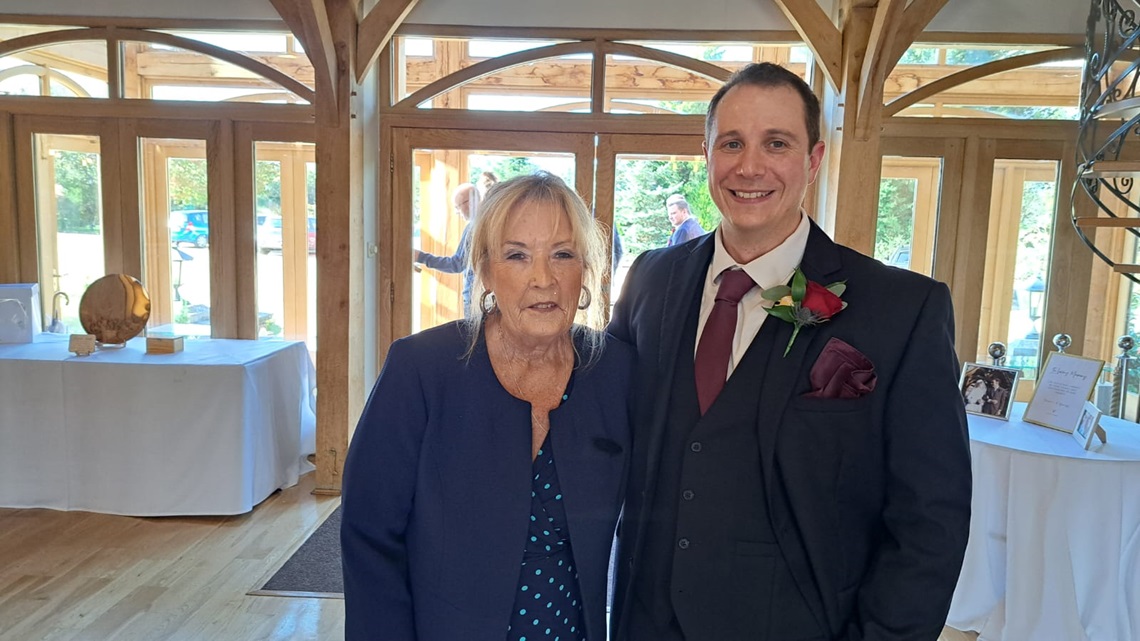 I popped In to see Alice the bride who was busy getting ready in the Pamper Room, she was calm and looked beautiful along with bridesmaids who all looked stunning in Navy Blue dresses.
The guests started to arrive, and excitement filled the air.  Our Bride and Groom had travelled all the way from Australia for this special day, having booked their wedding in 2020 at Rivervale they had to cancel due to Covid and Travel restrictions, so this celebration was a long time coming and everyone was very excited to be together again.
Guests started taking their seats and, and Bestmen Steve & Josh took their place next to Groom Toby awaiting the entrance of the Bridal Party.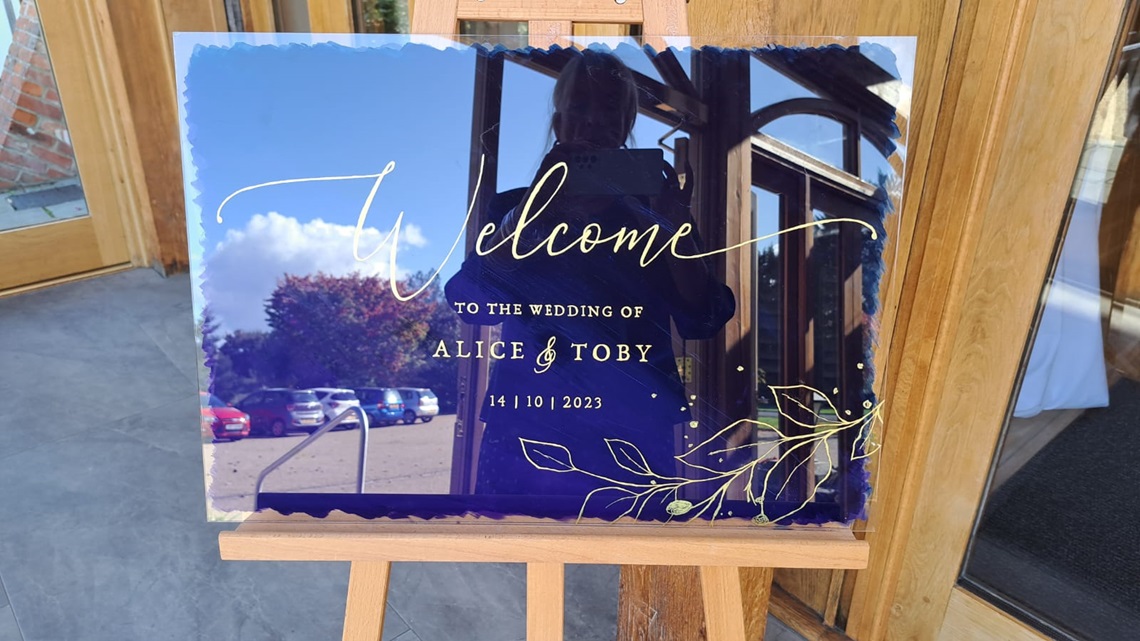 Cue from Lexi to begin – the doors opened, music started and three of the cutest flower girls made their entrance followed by the stunning bridesmaids.  All brides look amazing on their wedding day, considering that at the beginning of the week Alice was suffering badly with a heavy cold she had made a full recovery and look radiant and beautiful, her father John proudly escorted her down the aisle and we were ready to begin their very personal Ceremony.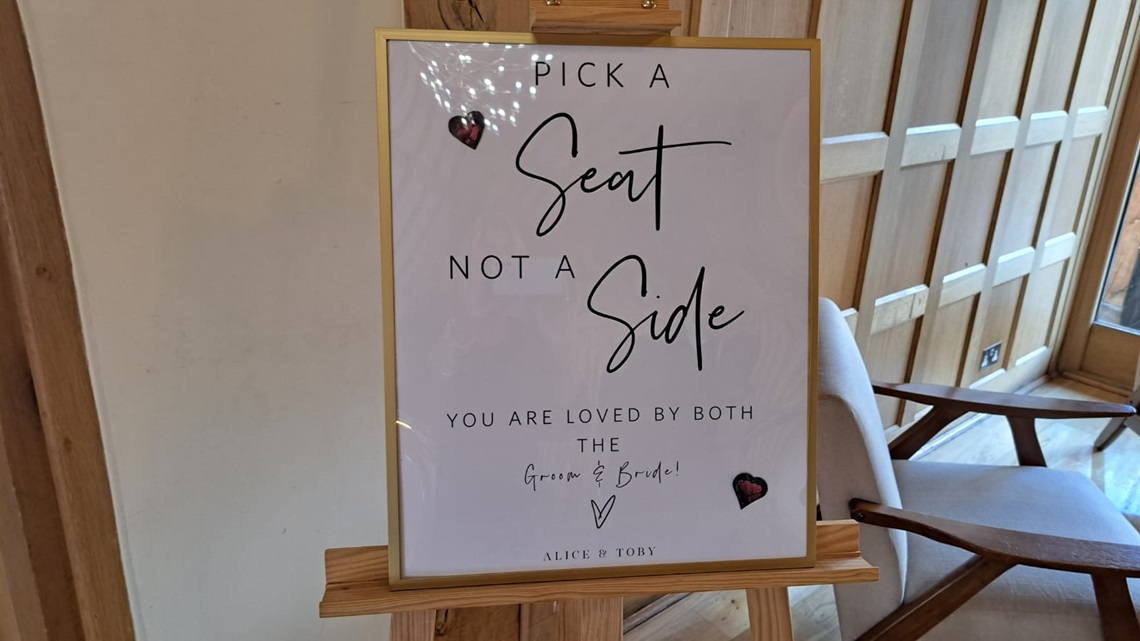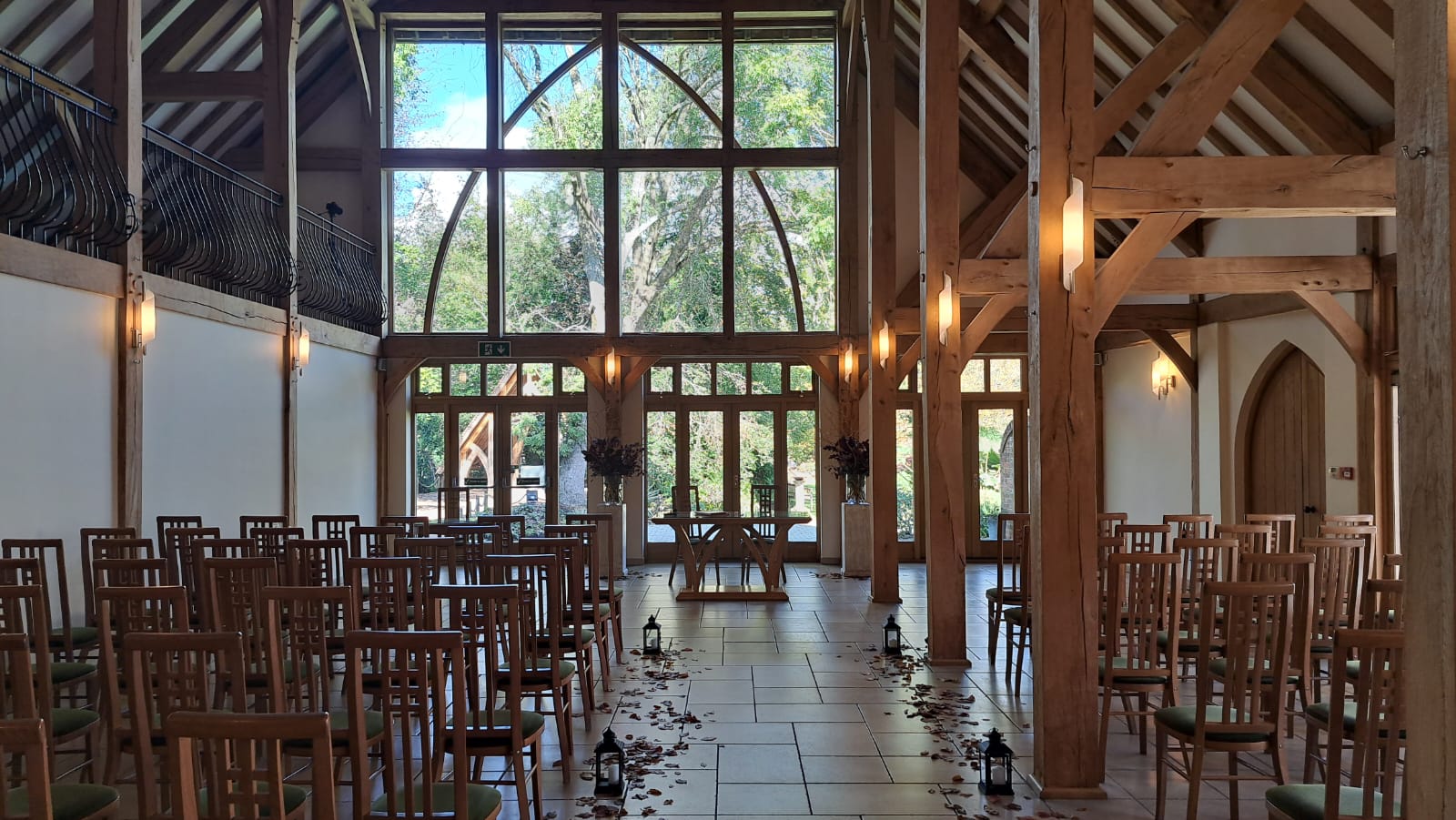 The couples love story was shared with lots of smile and laughs from their guests. Two wonderful readings were read out by Josh and Liz.  
Alice and Toby then spoke their very personal and heartfelt vows to each other, followed by young George very gallantly presented their rings to a round of applause as he took his seat. Rings were exchanged and vows made it was now time to present this amazing couple to their friends and family.  Huge cheers and applause filled the room as the couple walked back down the aisle to a day of celebrations with their delighted family and friends.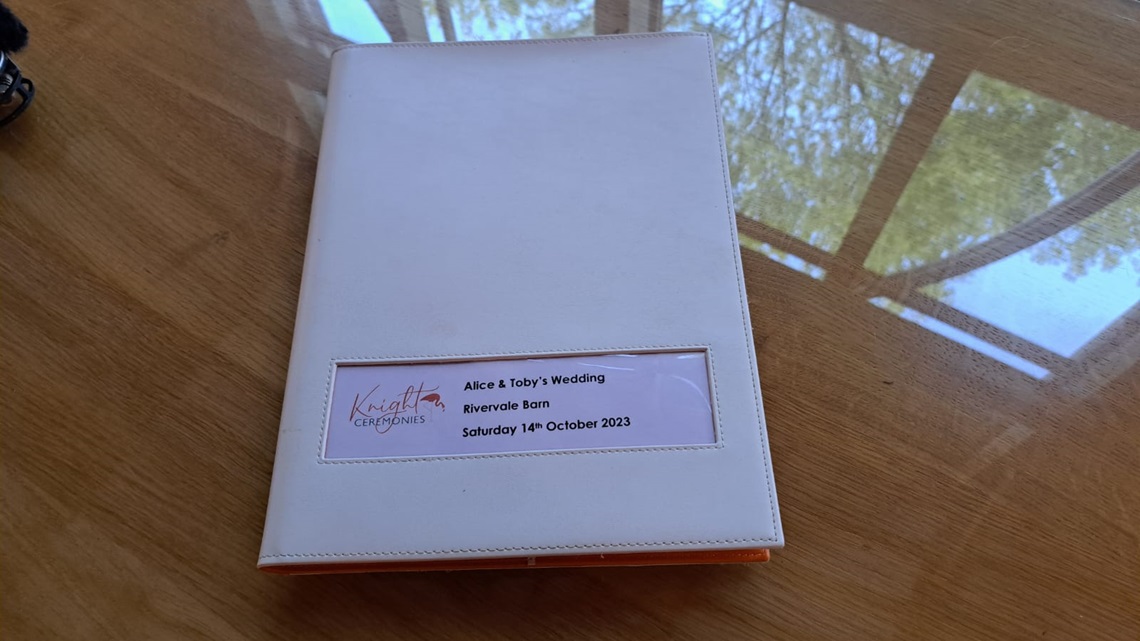 It was an honour to have been part of this wonderful day and I wish our couple all the very best for their future in Australia and all the happiness in the world.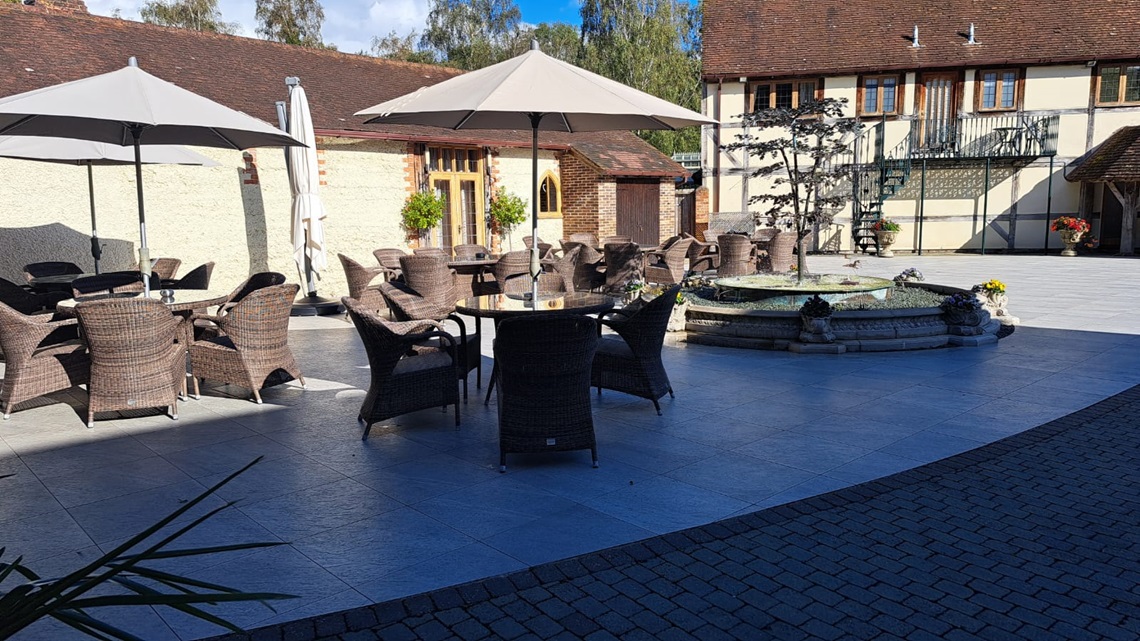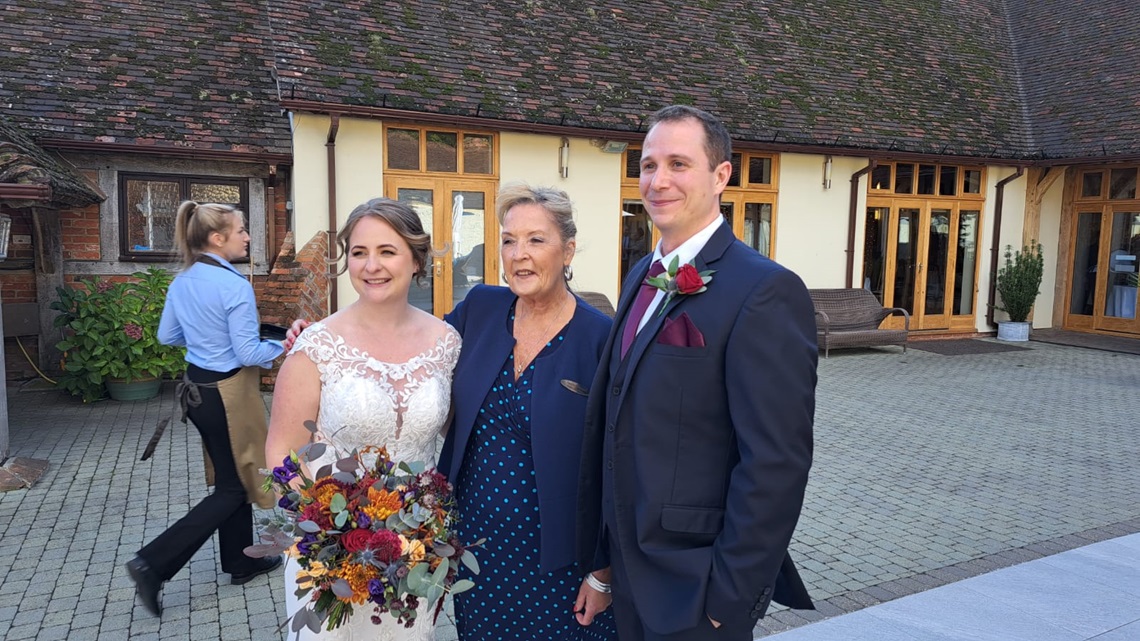 Celebrant:      Teona – Knight Ceremonies
Photographer:     Studio Rouge
Videographer:     Lucky Feather
Caterer:      Rivervale Barn
Event Manager:  Lexi (Rivervale Barn)
 
See more about
Hampshire
Ceremonies