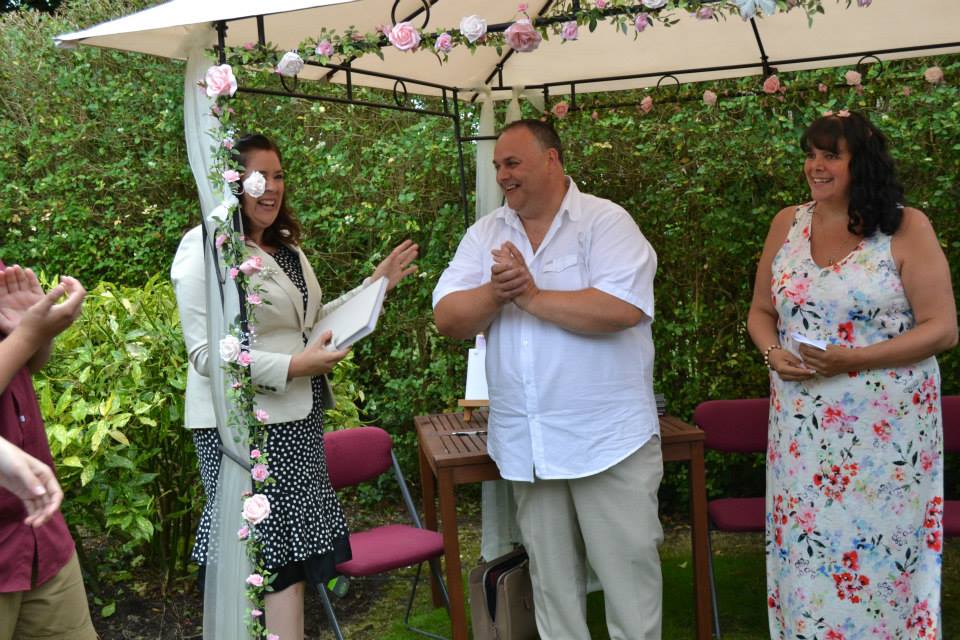 Having a ceremony to mark a special anniversary means you can reaffirm your feelings for one another in front of all of your nearest and dearest. You can retain elements of your original wedding day, and even embrace new ideas that reflect who you are now and indeed your current lifestyles. You can combine this with a party afterwards, or just have an intimate ceremony and exchange vows in a unique and personal setting with family and friends.
You can follow a traditional wedding format if you like, with one or both of you walking down an aisle, guests doing readings, exchanging of original or new vows, and the re-dedication of rings, or why not have something less formal and make it really intimate.
I always think it is nice to involve family or friends where you can, especially if they were involved in your original wedding day. You can even involve your offspring and new friends, by having a symbolic element like a sand ceremony, or a time capsule box. I have many ideas to help you personalise your celebration, and as your celebrant I can help guide you and ensure that this remarkable achievement is celebrated your way, and with elements personal to you.