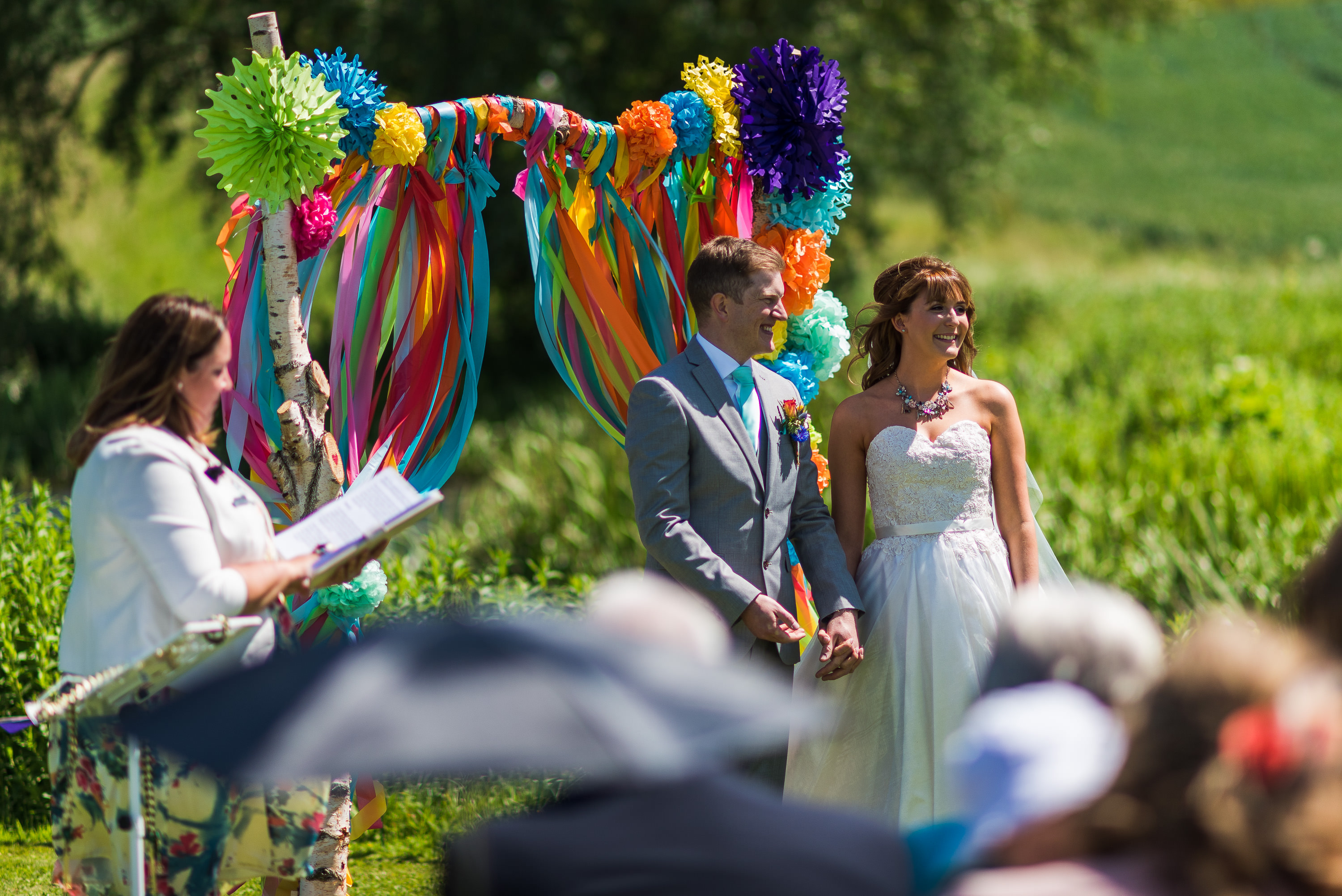 Well, the title partly sums up what I'll be doing on your day (!), but what about the two of you, and what about your bridal party?
You may have been to registrar-led weddings or church services where the couple stands with their back to their guests and the officiant (registrar or religious leader) is traditionally stood facing your guests, but whilst some of my couples do choose to stand in this way, there are lots of other options.
As part of our consultation and venue visit, we will run through these kind of logistical details and then together we will work out which suits you best. You might be a confident couple, and keen to remain 'centre stage', or one or both of you might be shy and so a position off-centre might work better.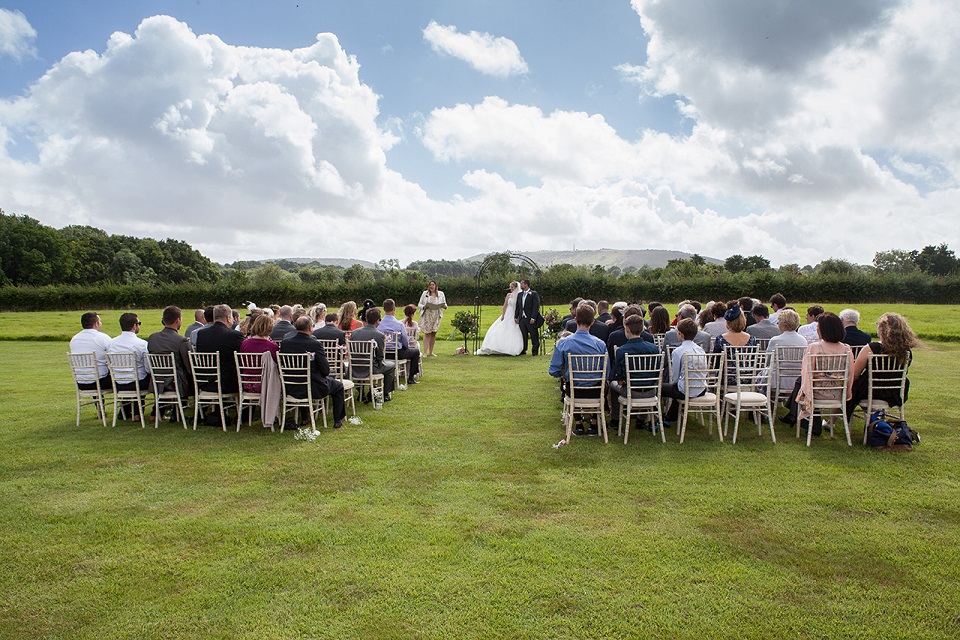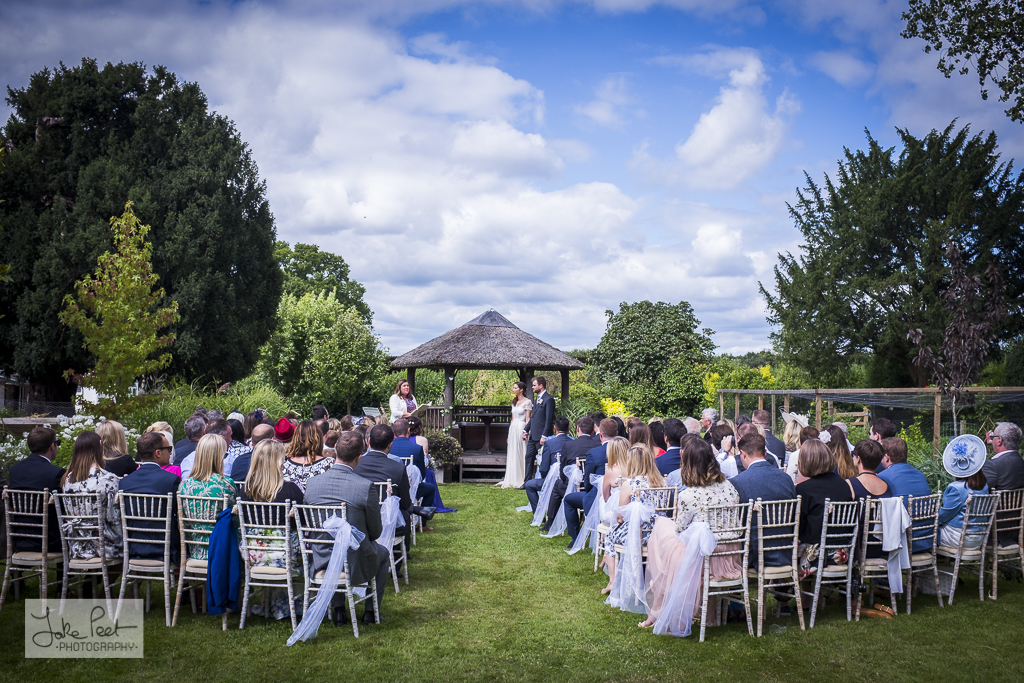 I offer guidance throughout the ceremony planning process and with my trusty diagrams, I can map out how it might all flow on your day. My couples often use words like "relaxed", "family", and "inclusive" to describe their ideal ceremony, and so with these in mind I will make suggestions about the best place to stand and indeed whether I think it a good idea to move you during the ceremony.
Turning you to face your guests, instantly opens things up at the front, and connects you to your guests. It feels more informal, and creates a more relaxed atmosphere too.
I know from the feedback that I have received from guests immediately after the ceremony, that they have enjoyed feeling part of it rather than just being a spectator
Many of my couples choose to sit during the readings and the personal story in the middle of the ceremony, and then stand again for the more sentimental parts (vows and rings) at the end.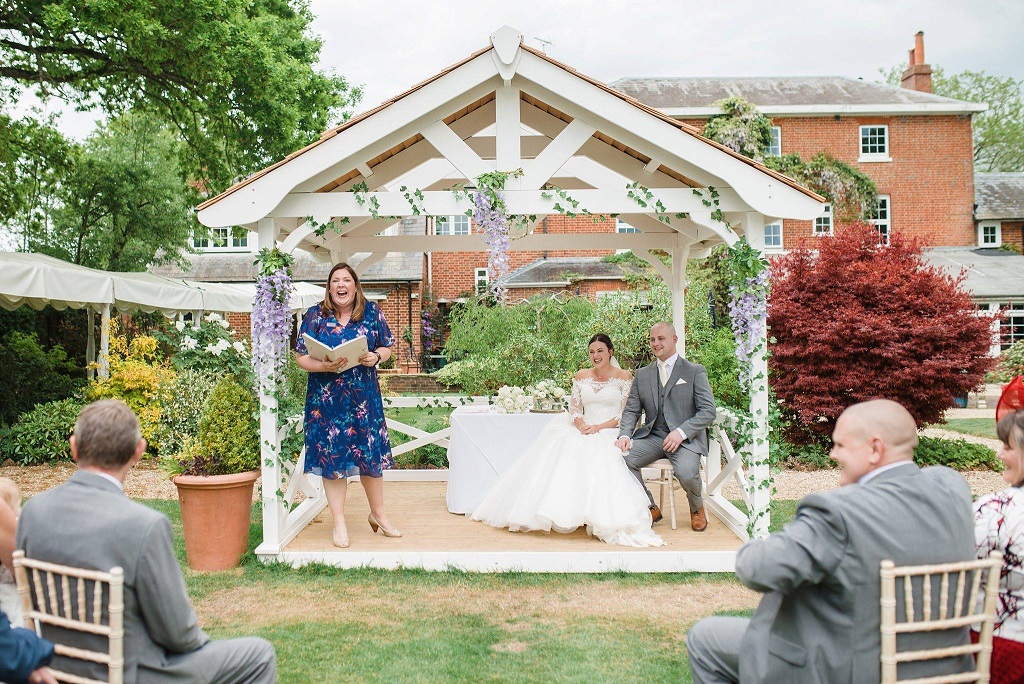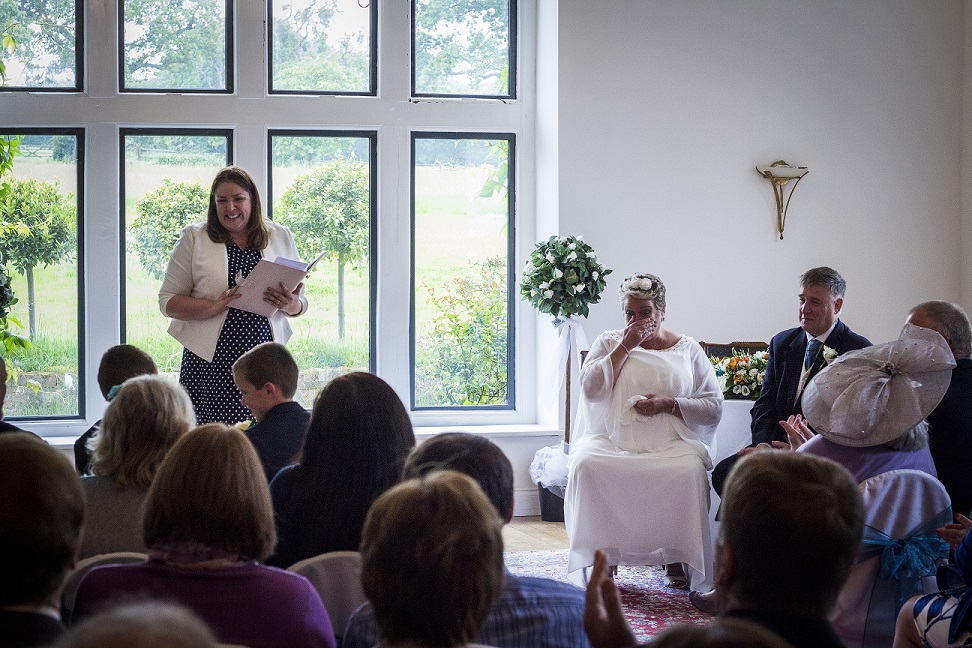 You might even want to begin in a standing position angled towards me, then sit for the readings, but then move into a central position facing one another for the vows and ring exchange.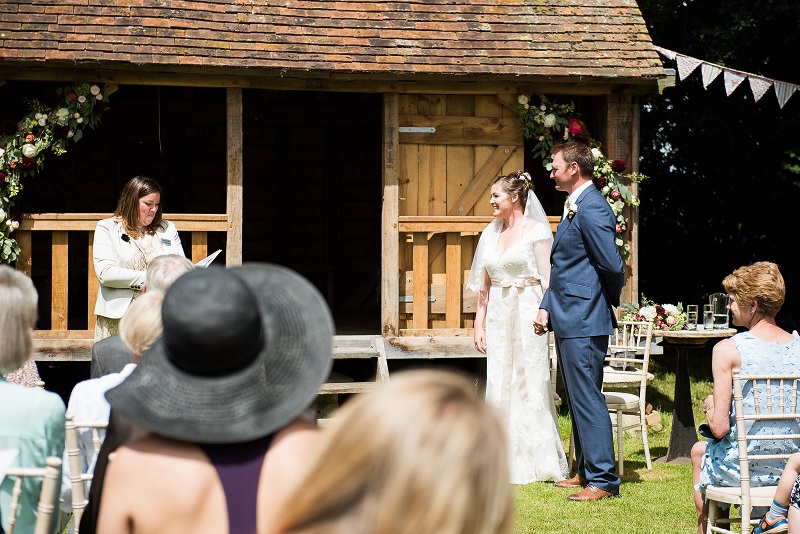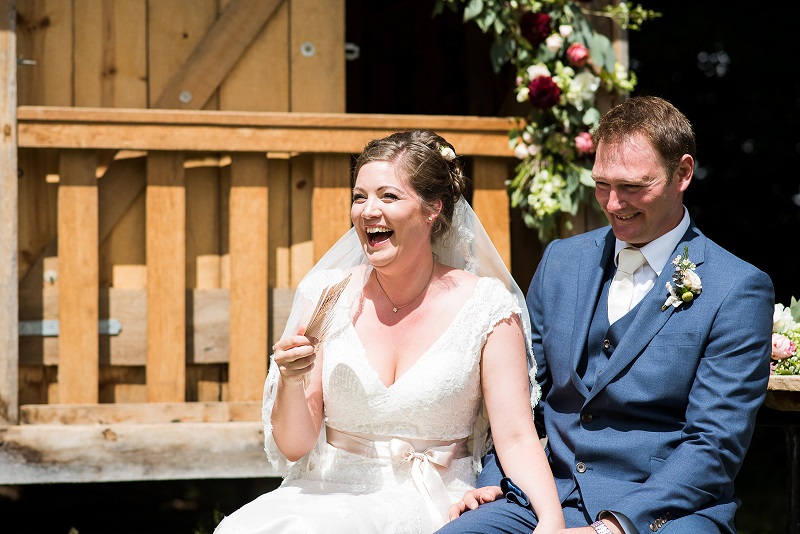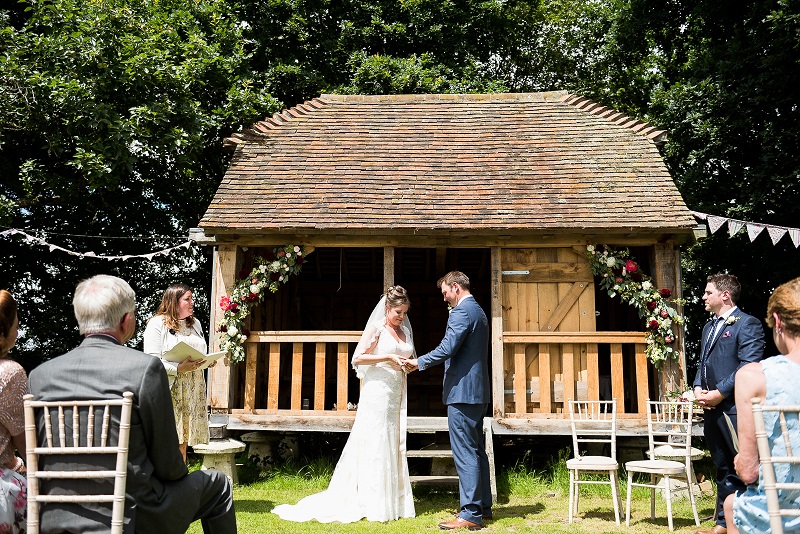 Once we have made a decision, I will plan out how this will work, and with the venue and setting in mind, I will ensure that it looks good from your guests view too (and that it works for photos also!).
Perhaps you might want to remain in the centre, facing one another, so it feels more intimate, and I can work around this so that anyone coming up to join us, has space and ensure that it stays looking balanced.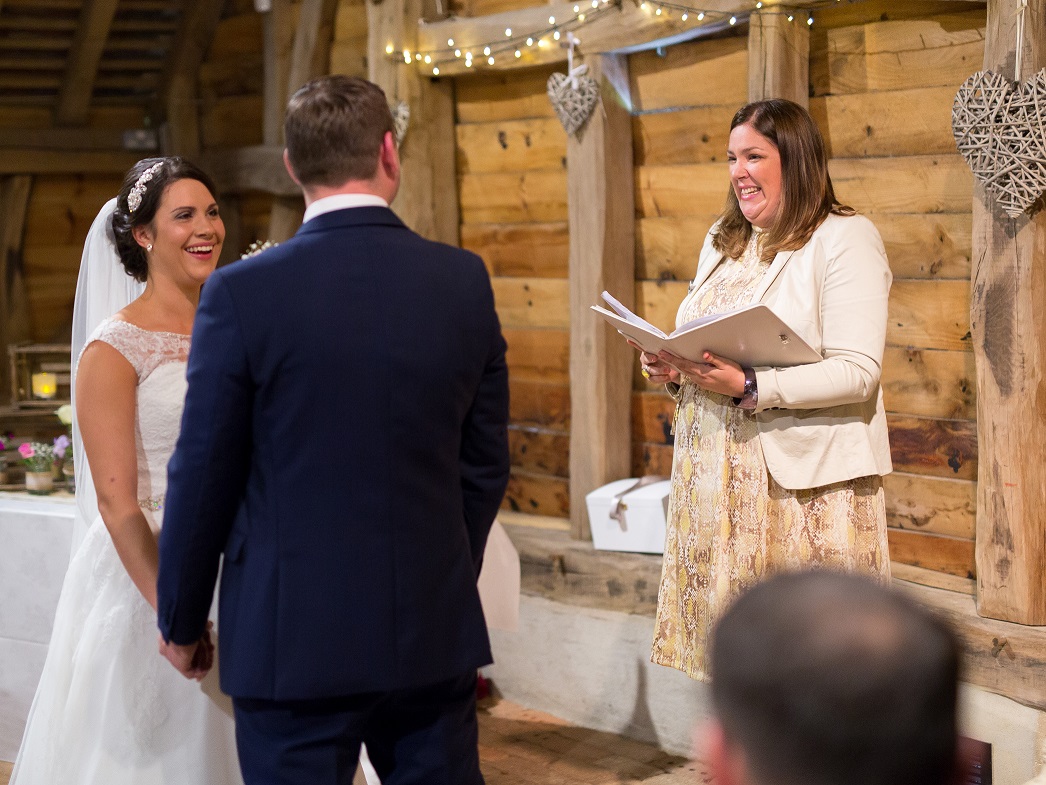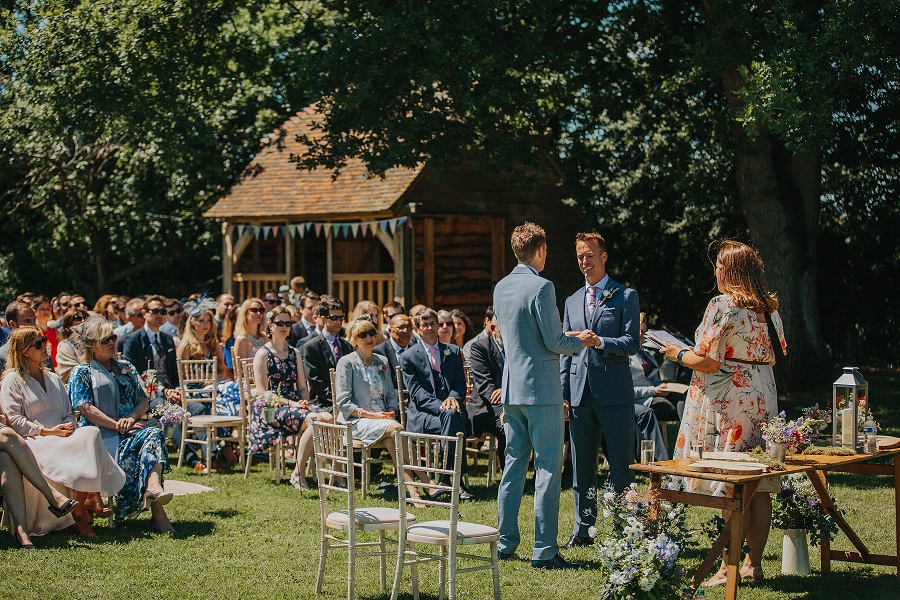 However you choose to stand, I am certain that your family and friends would rather see you, and experience all of your expressions and join in your laughter, than not, but we can try to ensure this remains the case whilst making sure you are at put at ease.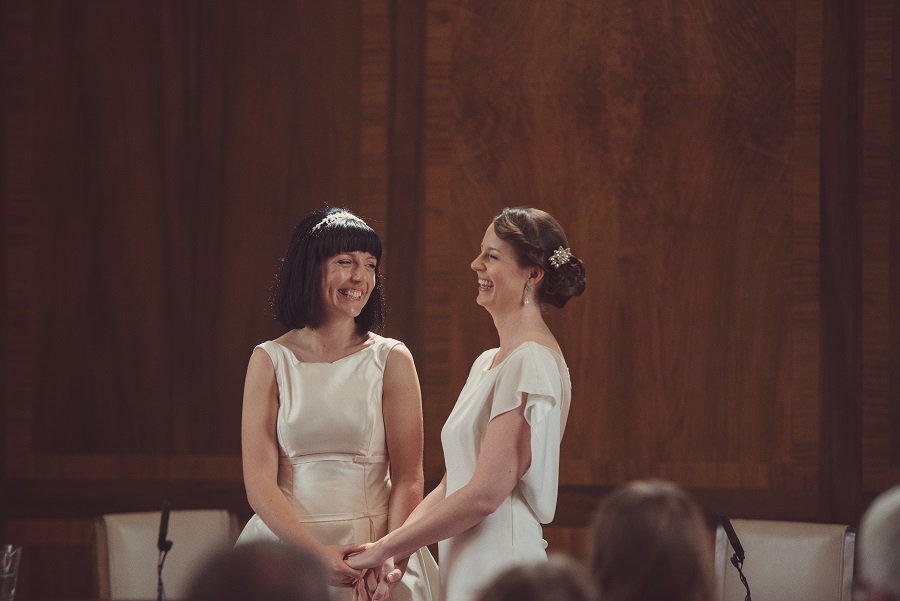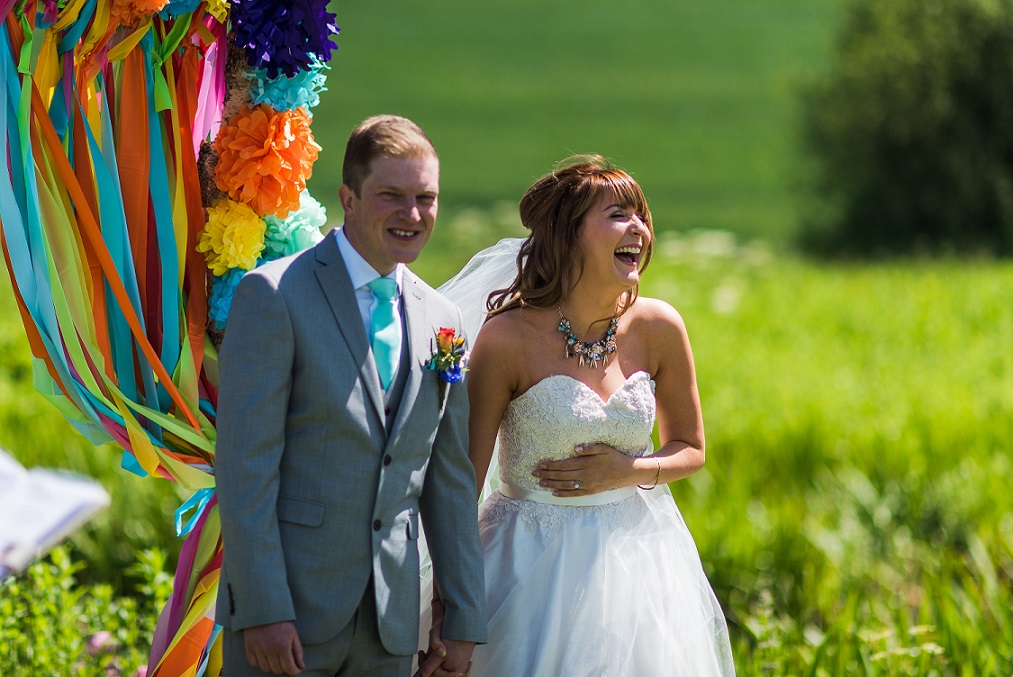 It's about ensuring you are comfortable, and making sure that all of the things that are happening in your ceremony, do so smoothly
On your day, I will chat to your participants (if you are having a handfasting or sand ceremony for instance), and then orchestrate the positions of your best man or ringbearers and also readers too.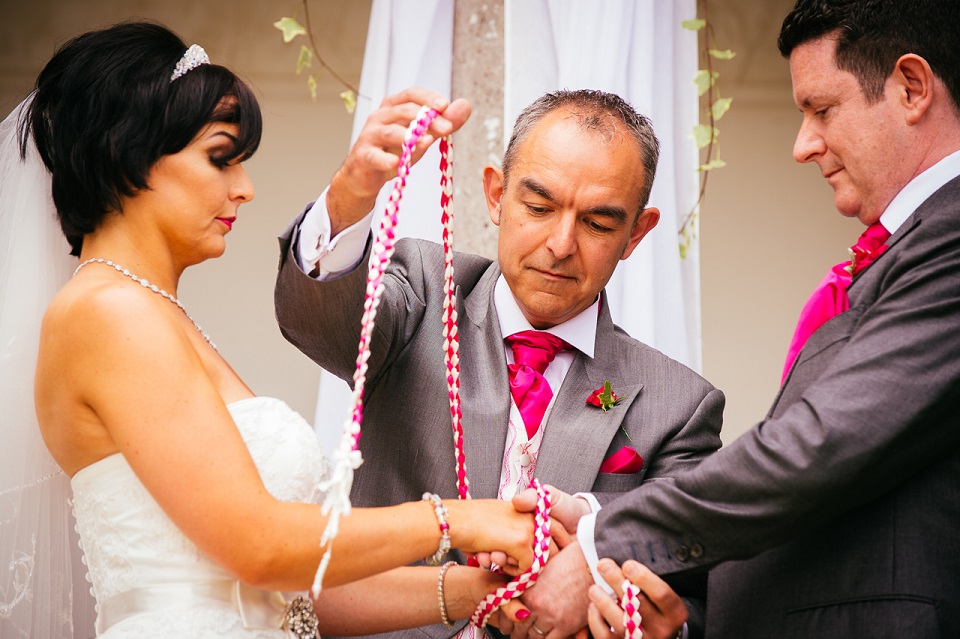 Many of my international clients like to have their bridal party flanking us at the front for all or part of the ceremony too, and again, I will advise how this might best be achieved depending on the space available at the front of your ceremony setting. Each wedding is different, and each couple's requirements are too. It's what makes what I do, so interesting!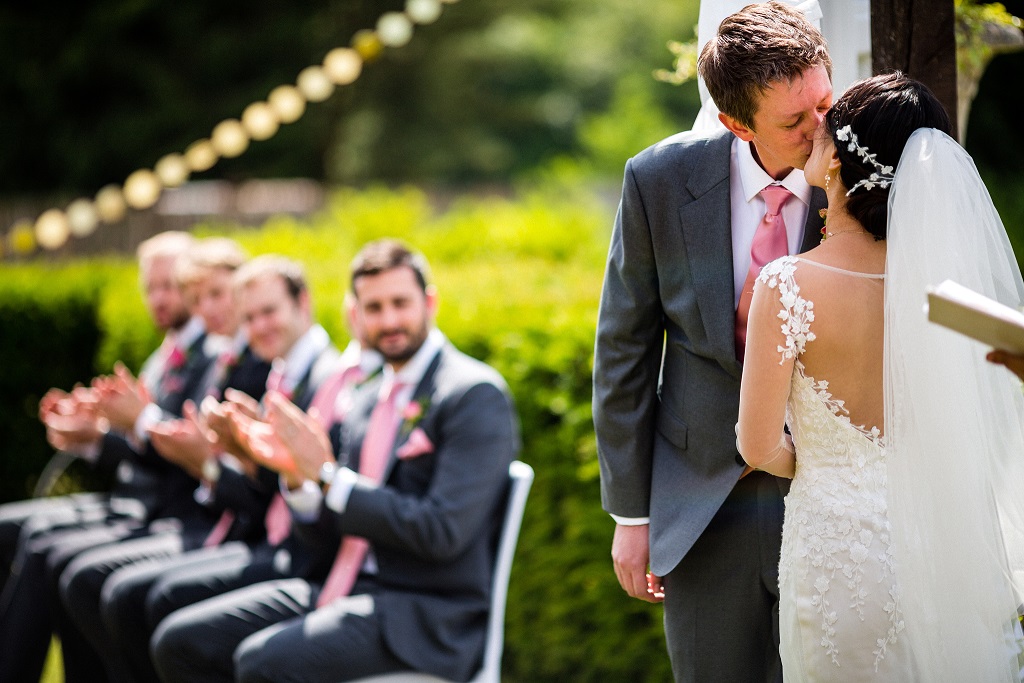 I never assume how you might stand, I always discus this with you. I also check in with you just prior to the ceremony to see if your feelings have changed. You may have become extremely nervous and want to alter things completely! It's part of what I do for my couples, and I am happy to make adjustments to the plan for your ceremony.
From the photos above, you can see that each option has worked well, and has made sure that the couple on that particular day, were relaxed, happy and some amazing memories were created (and captured on film!).
If this is an area you are struggling with, or perhaps you hadn't even realised that this was a decision you could make, feel free to drop me a line here and we can chat through your plans and I can offer guidance and reassurance.
Make your day unforgettable with Knight Ceremonies!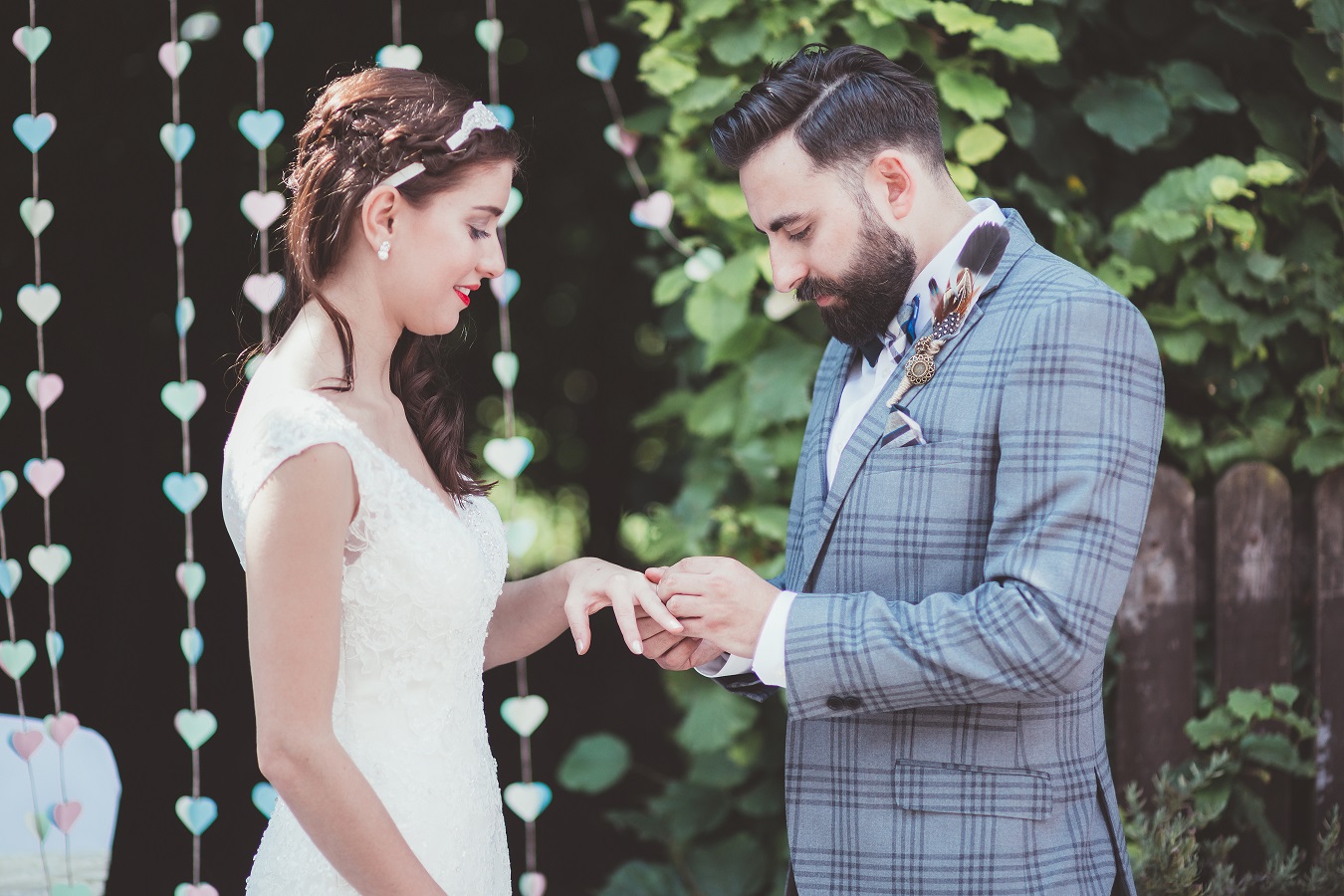 Image credits from our fantastic photographers on the day:
http://jakepeetphotography.co.uk/
http://www.hannahmcclunephotography.com/
http://www.fionasweddingphotography.co.uk/
http://www.rebeccadouglas.co.uk/
http://www.pippamackenzie.com/
http://philippajamesphotography.com/
-----------------------------------------------------------
No match found