Multi Cultural

&

Mixed Faith

Weddings

I conduct many, many multi-cultural and multi-faith ceremonies, so if you are bringing together differing beliefs, and cultures, why not include some traditional or religious elements into your ceremony.

I have worked with couples from completely different backgrounds, but also those from similar cultures just with separate belief systems, and we have created a celebration that acknowledges the importance of them both.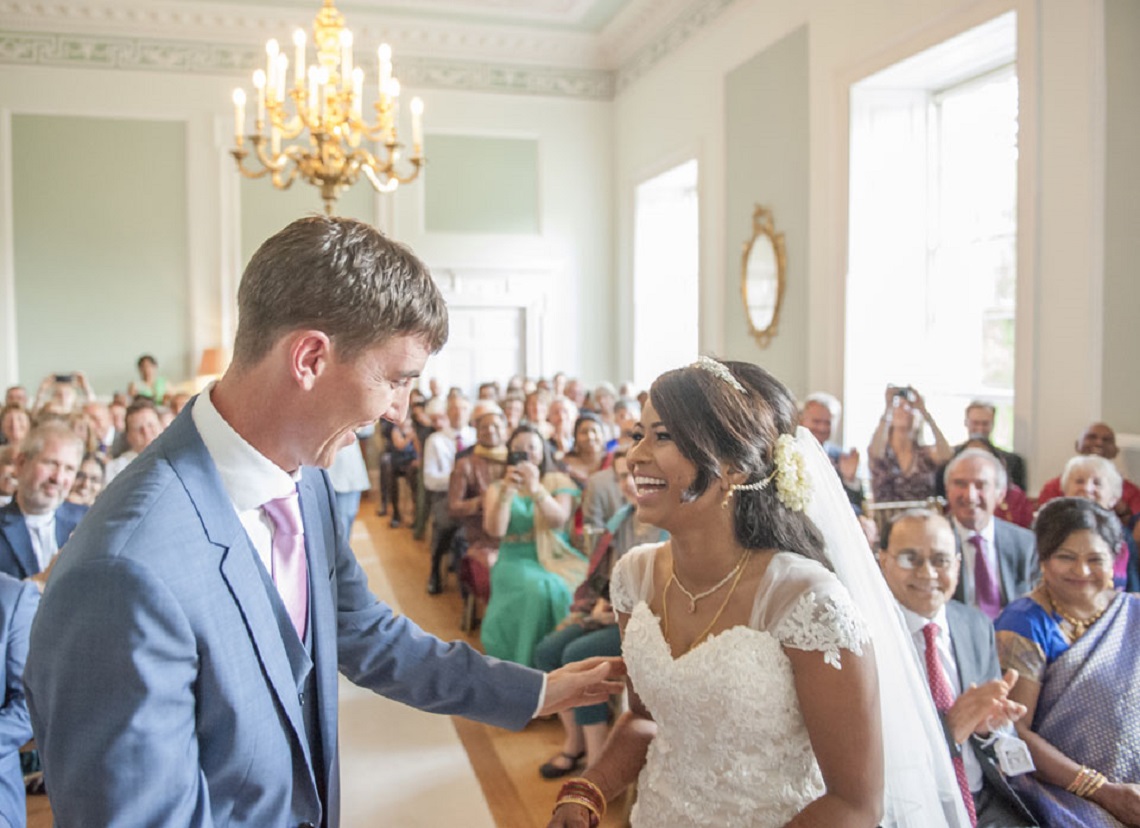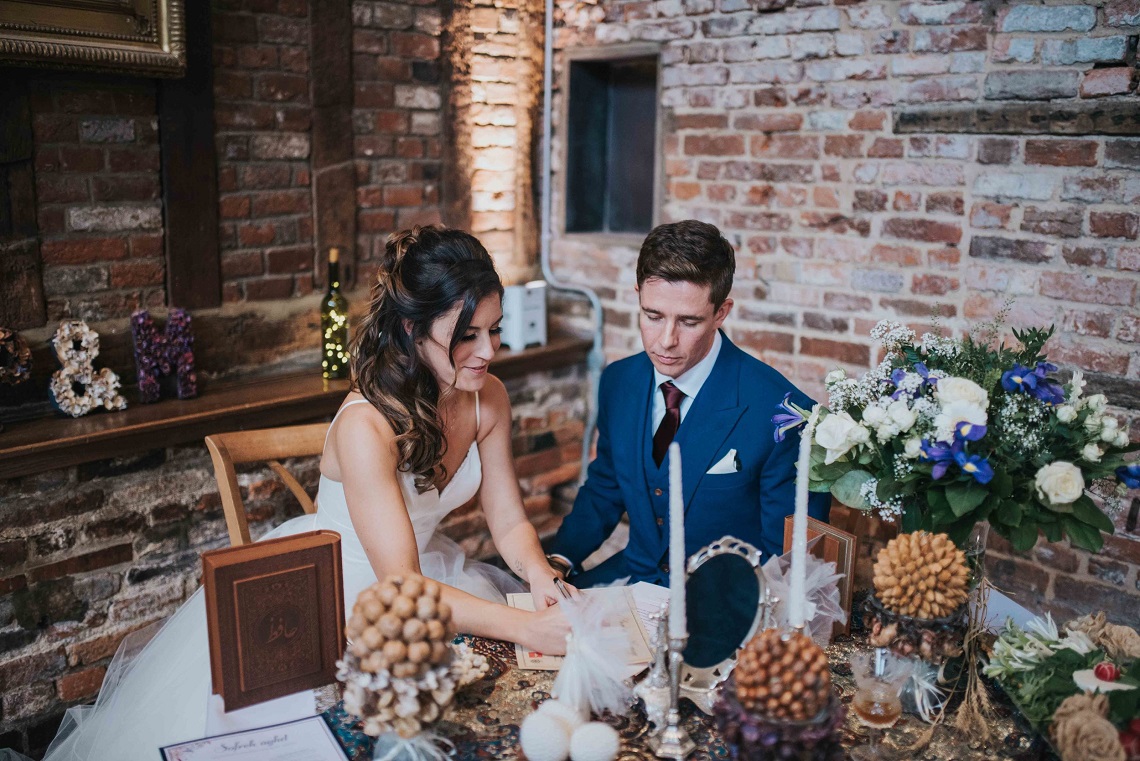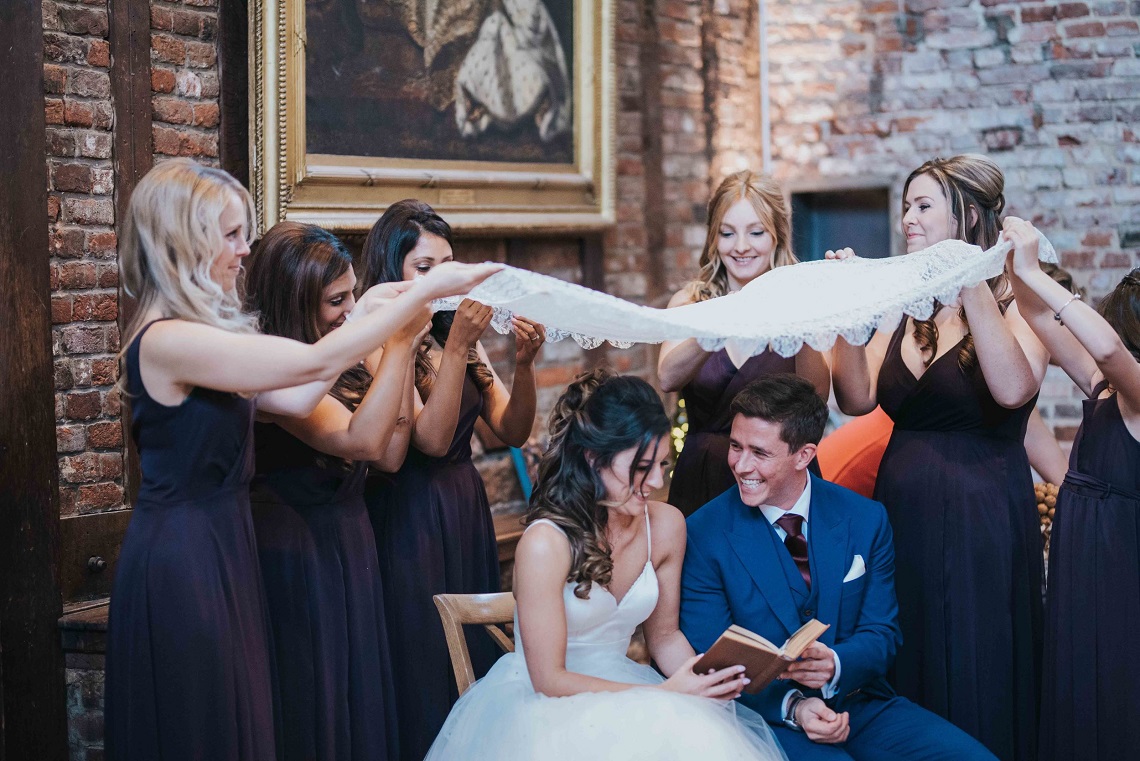 It is of course, crucial to ensure that each person is represented as an individual as well as being joined as a couple, and I find out lots about you both in order to have a balanced feel to the wording.
You may attend church and want your vicar or another religious leader to be a part of your ceremony and we can ensure that this is incorporated into your day.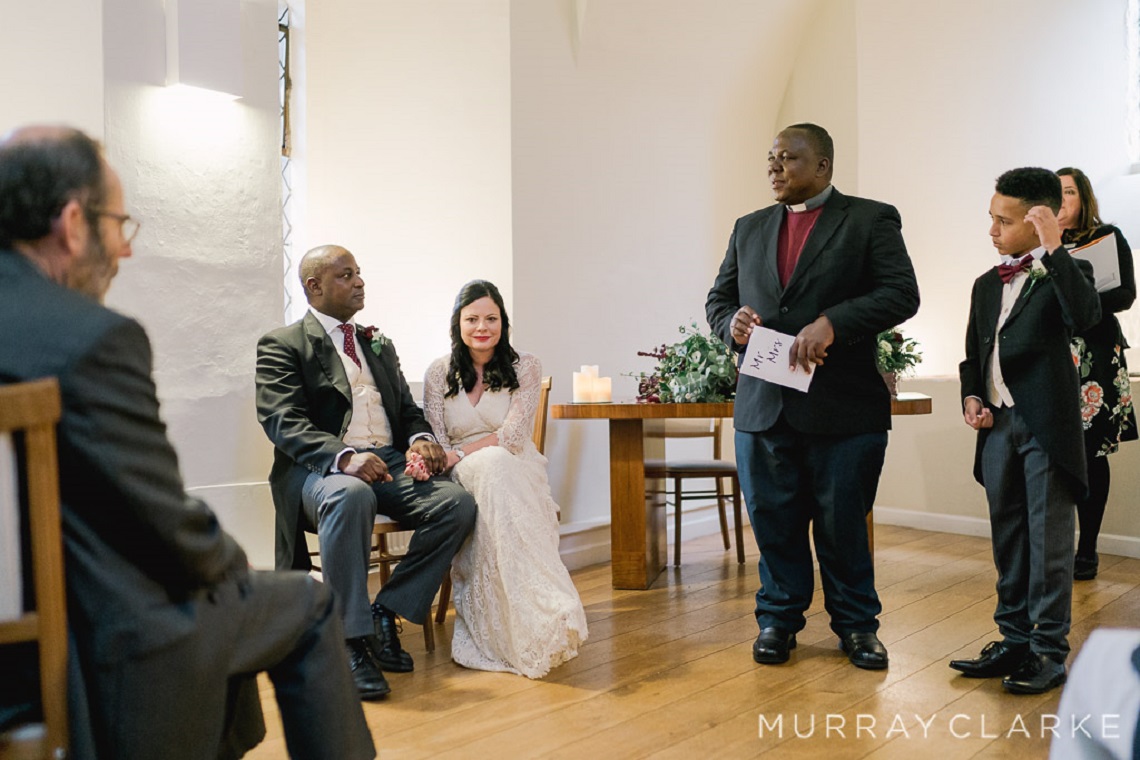 So whether you are Chinese and marrying a British partner, a Sikh marrying a Hindu, South African marrying a Jewish partner, or Russian engaged to a Greek partner, I have successfully blended a variety of backgrounds in my ceremonies, and enjoy working with my couples to create something really special.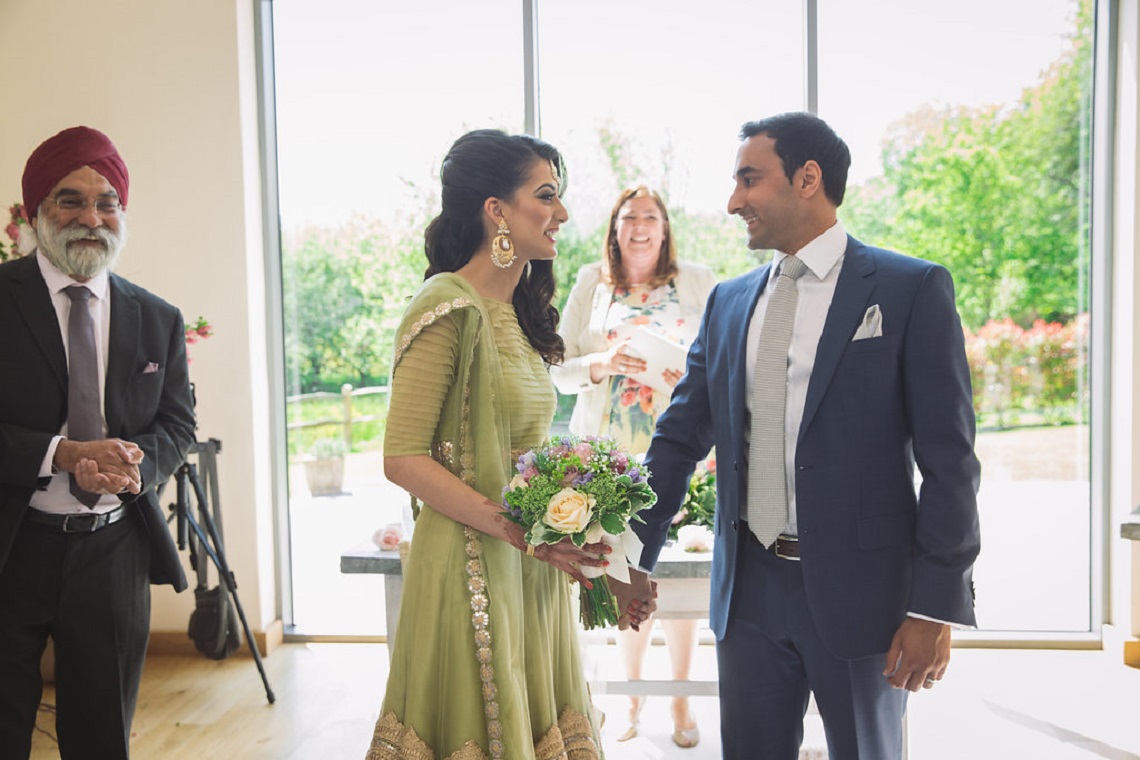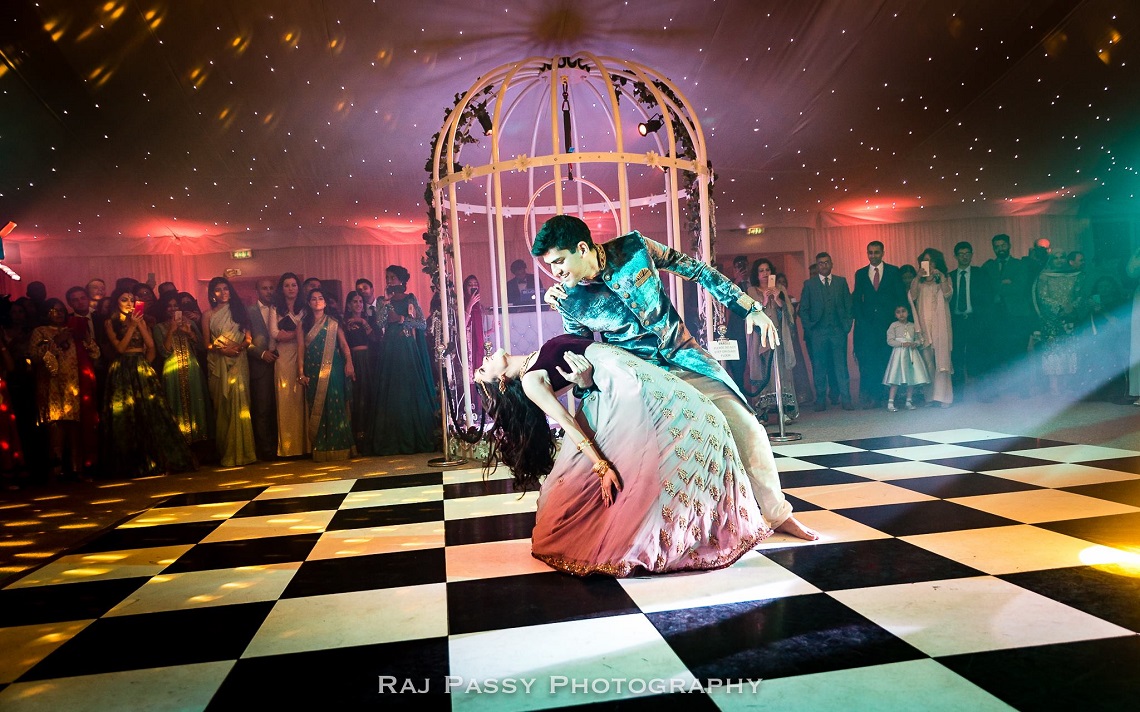 My ceremonies are warm and engaging and with a relaxed feel. We can maintain all of the traditional elements of a ceremony, but also enhance it with some wonderful family traditions or cultural additions.
You can include anything from a Sri Lankan lamp lighting ceremony, a handfasting, Jewish blessing with a breaking of the glass, a chinese bowing ritual, or even an African jumping the broom to conclude your celebrations!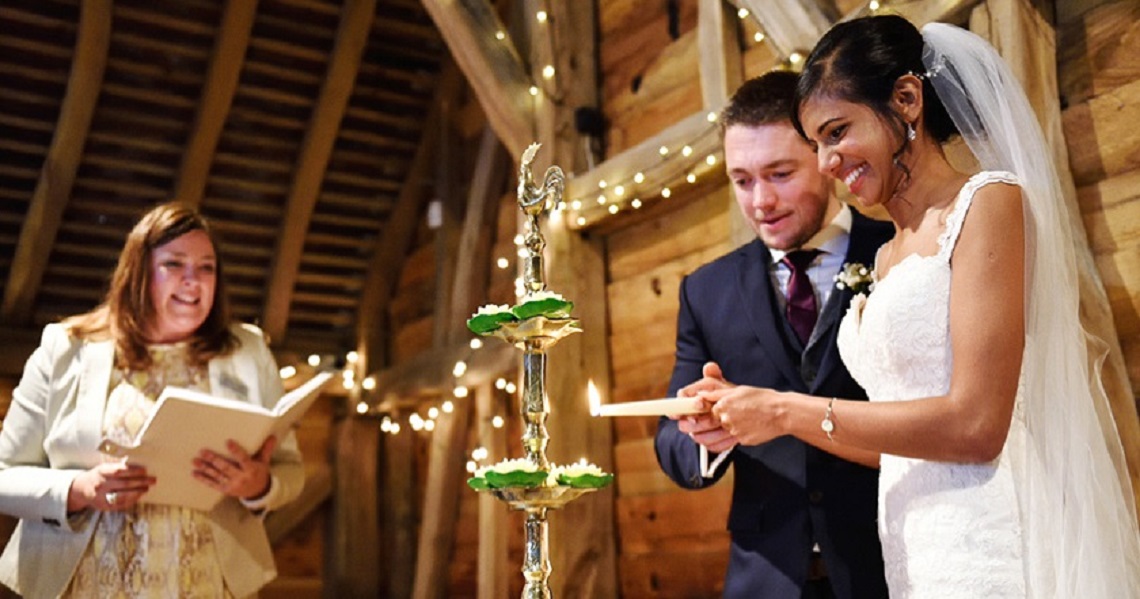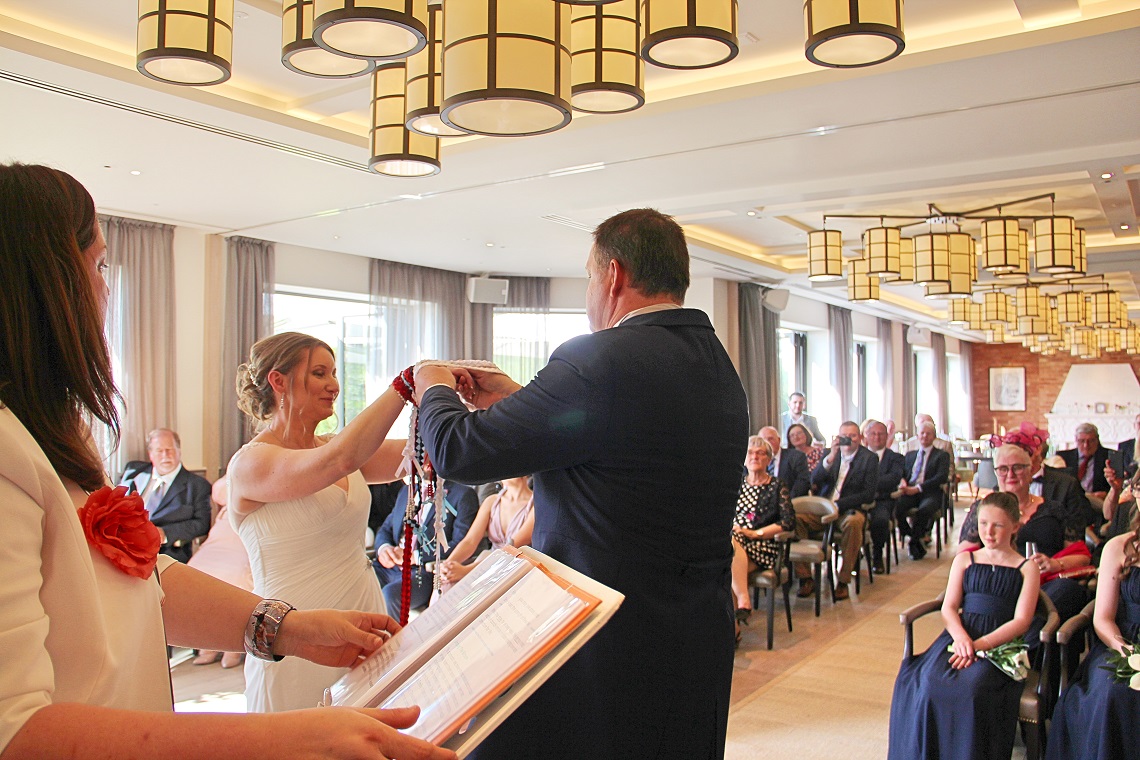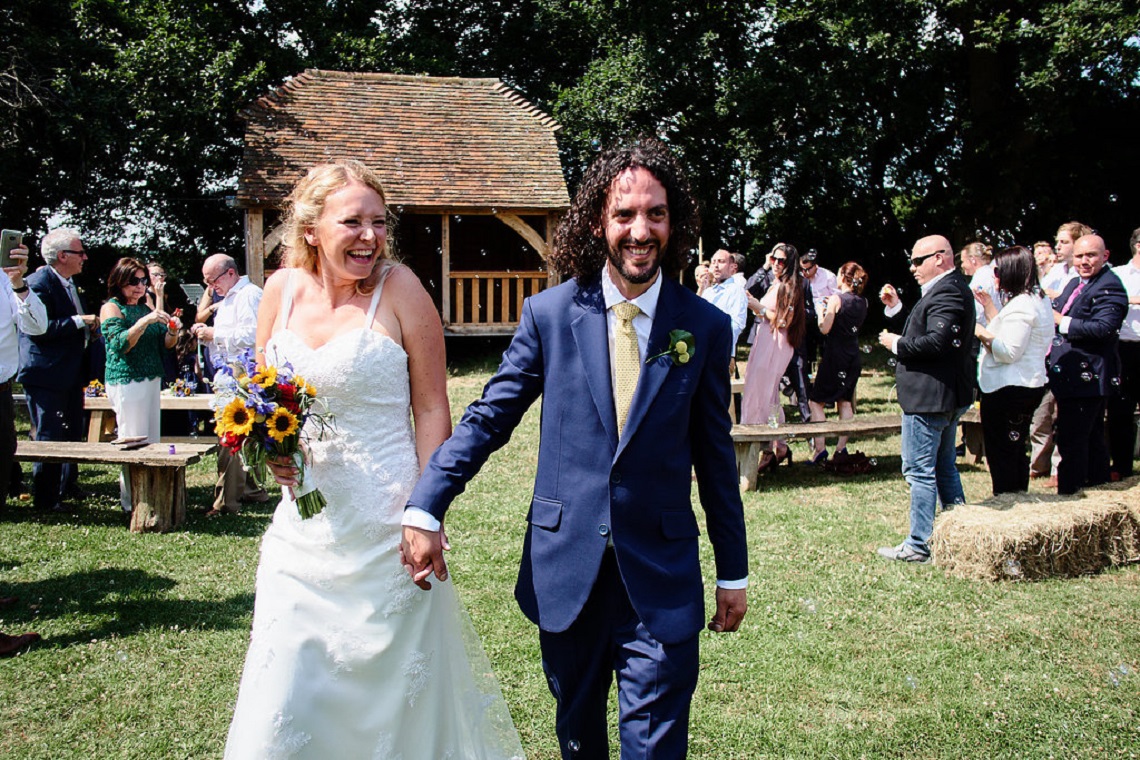 Love is love, and so whatever your beliefs or culture, let me help you to make it unique to you, and truly memorable. I have lots of ideas and some great experience, and look forward to hearing more about your wedding plans!