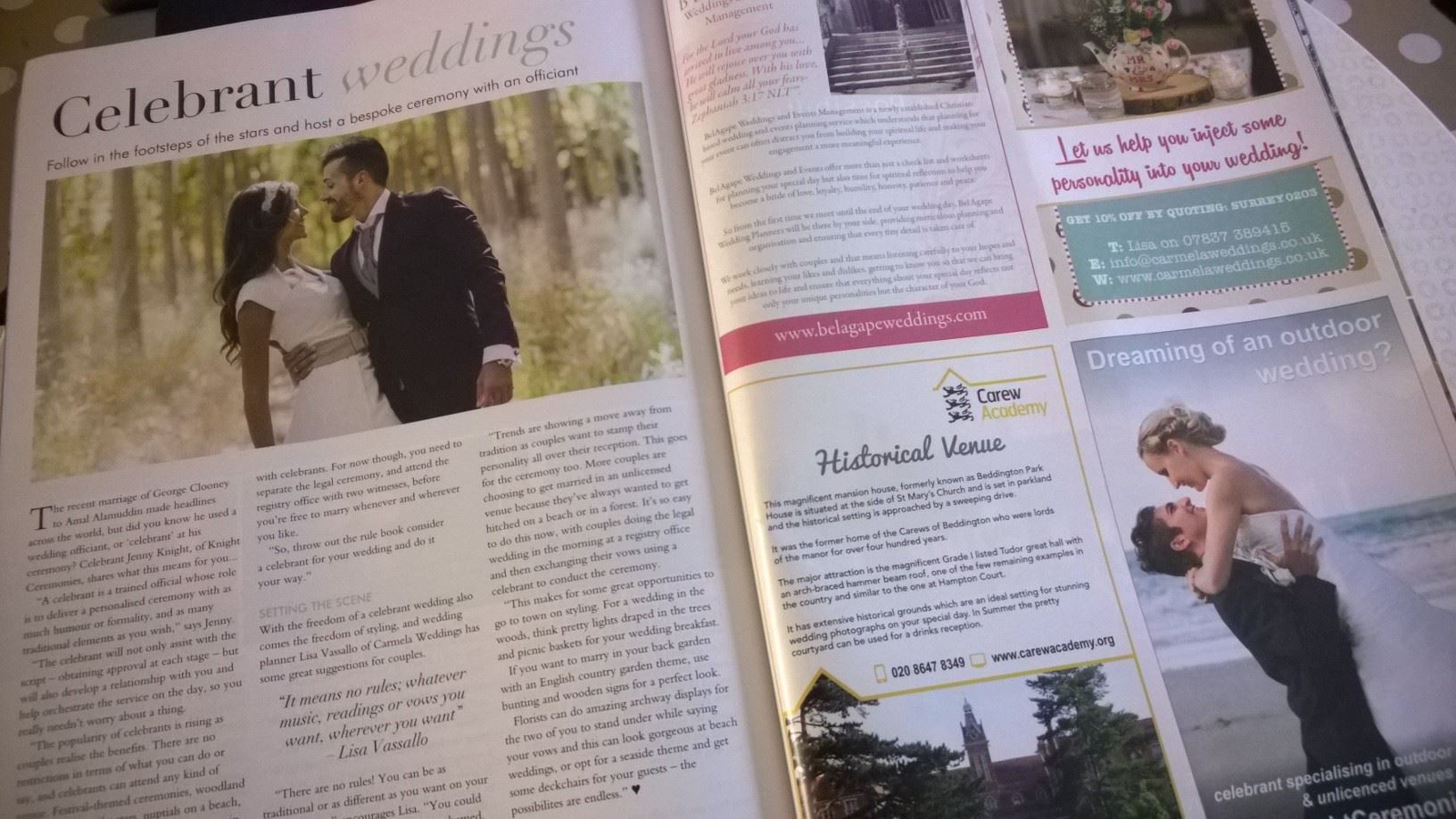 Well it was a long time in the making but I have finally had an article published! One of the biggest challenges a celebrant faces is getting the message out there that a bride and groom can have exactly the ceremony that they want, without restrictions and in the location that they choose. This article was to spread the word that celebrants exist, and that there is another option besides a church service or registrar ceremony. Grab a copy of the magazine now (Feb/Mar issue of Your Surrey Wedding) or download a copy of the page from my website or facebook page, for more information.
Things are changing in the wedding industry, and the way couples wed will see a huge shift towards the more bespoke and personal options that a celebrant can offer, as more and more quirky and unlicenced venues emerge.
For more information, please do drop me a line or call 0751 299 3143 for a friendly chat.
*currently conducting personalised ceremonies throughout Surrey, Hampshire and Berkshire*
No match found