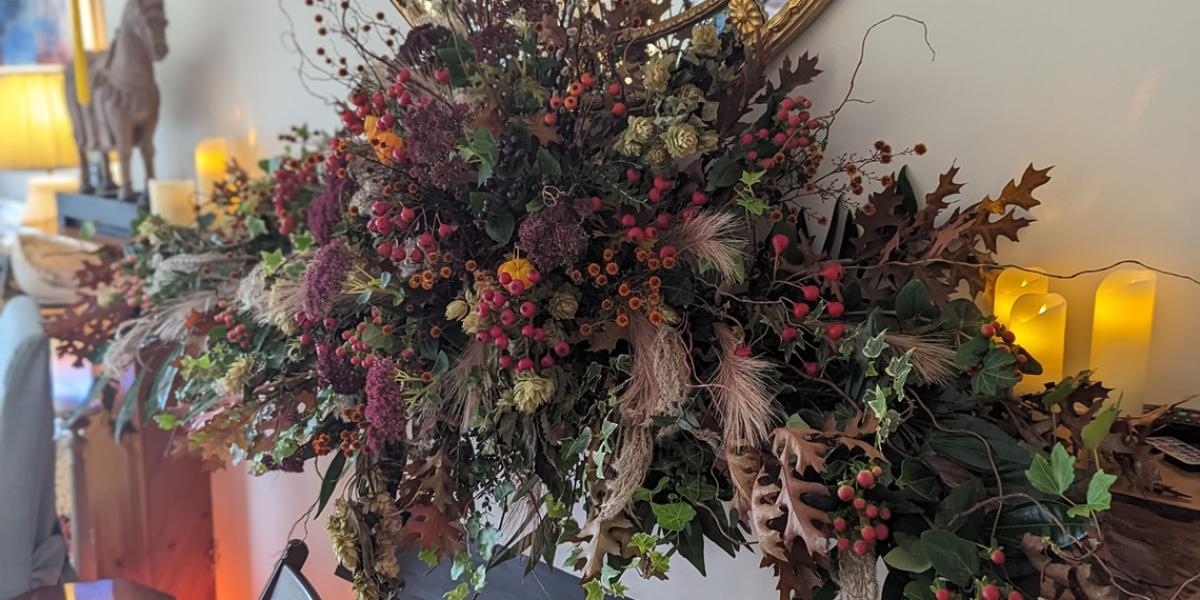 When my couple reached out to me in early October, it was to chat about the option of having a wedding ceremony that sat alongside one of the groom's 40th Birthday celebrations.  I was excited from the start, as not only was it to take place at his family home, but it would be a surprise for their family and friends!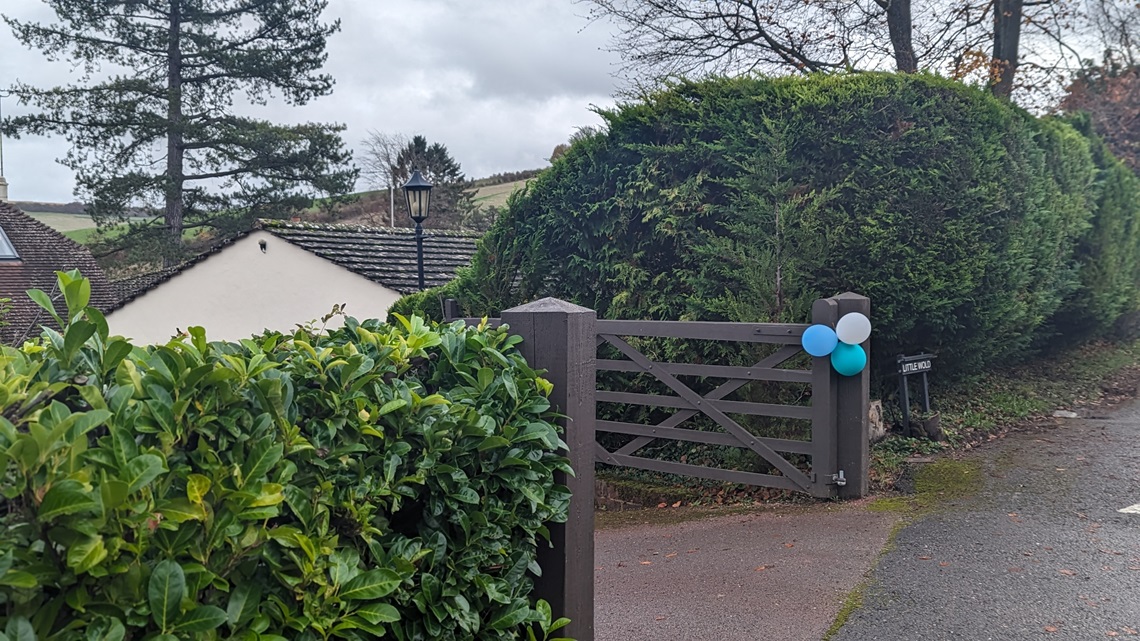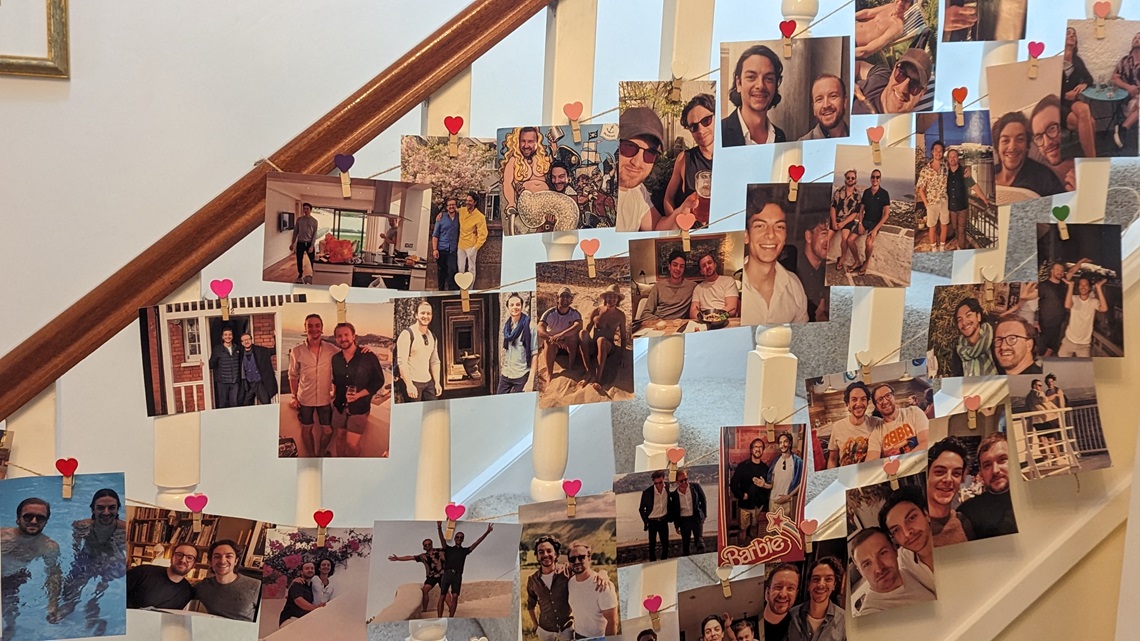 James and Stuart have been together for 14 years and were keen to have a ceremony that spoke of love and their devotion to one another and those closest to them.  It was to be relaxed, fun, and they were keen to involve everyone. They had just described my ideal ceremony!!
So with just a few weeks until the big day, I cleared the decks and set about writing words just for them, that reflected who they are, and that created just the right tone for their special day.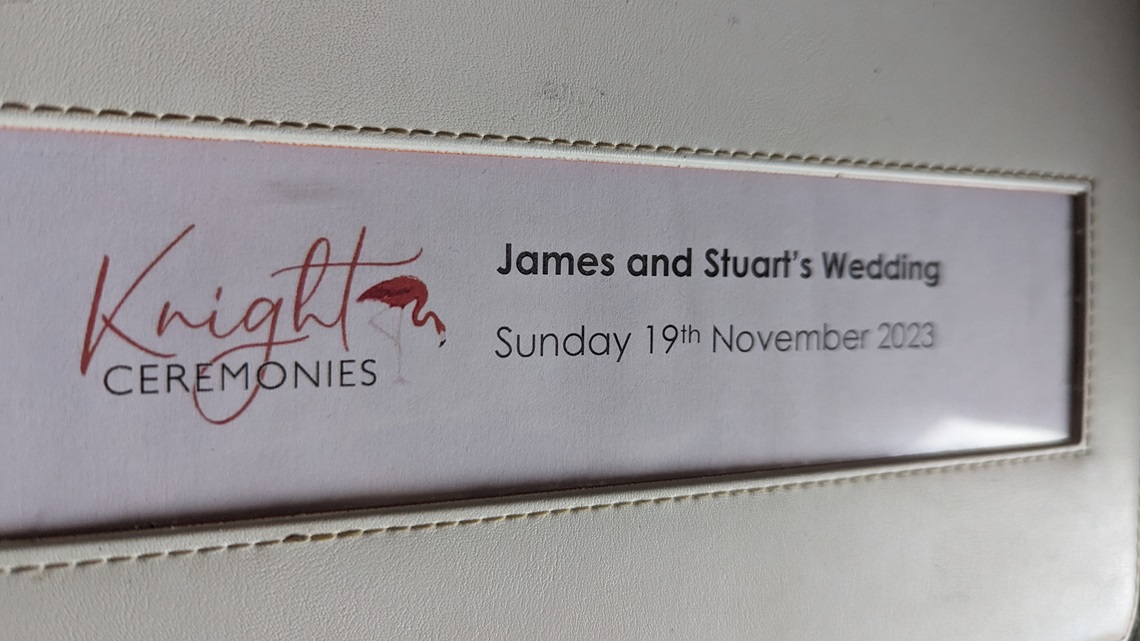 After several chats and a few tweaks, we were ready to go, and I could tell that this was going to be a fabulous day!  I arrived to a real buzz in the house, I met James' mum Sue (a fabulous host!), and Stuart's mum Sally, both incredible women, and very proud of their sons.  Some of the family had already arrived, and only a handful of people knew why I was there. 
Just before lots of friends arrived, they decided to make a special announcement for their nearest and dearest, and once the cat was out of the bag, tears flowed, cheers went up, and there were hugs all round!  It was so lovely to witness.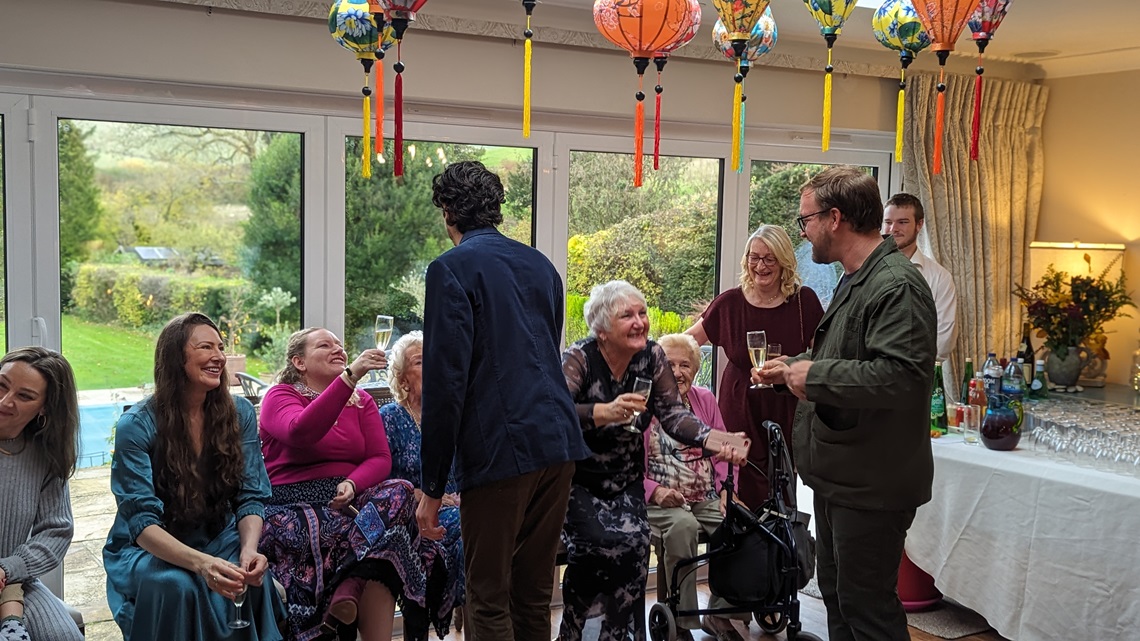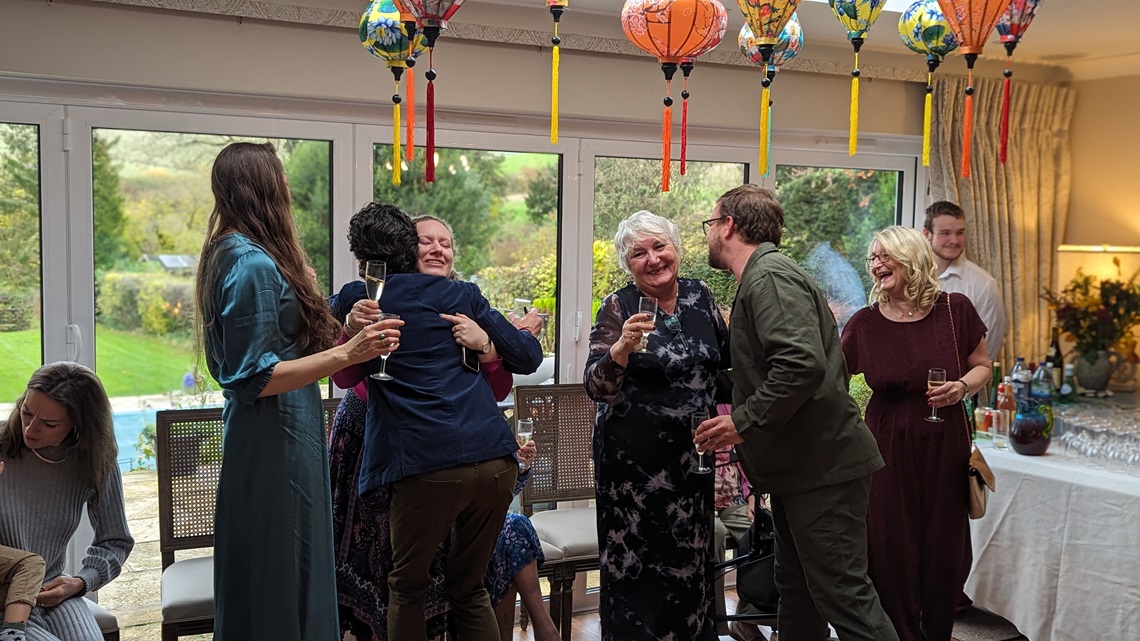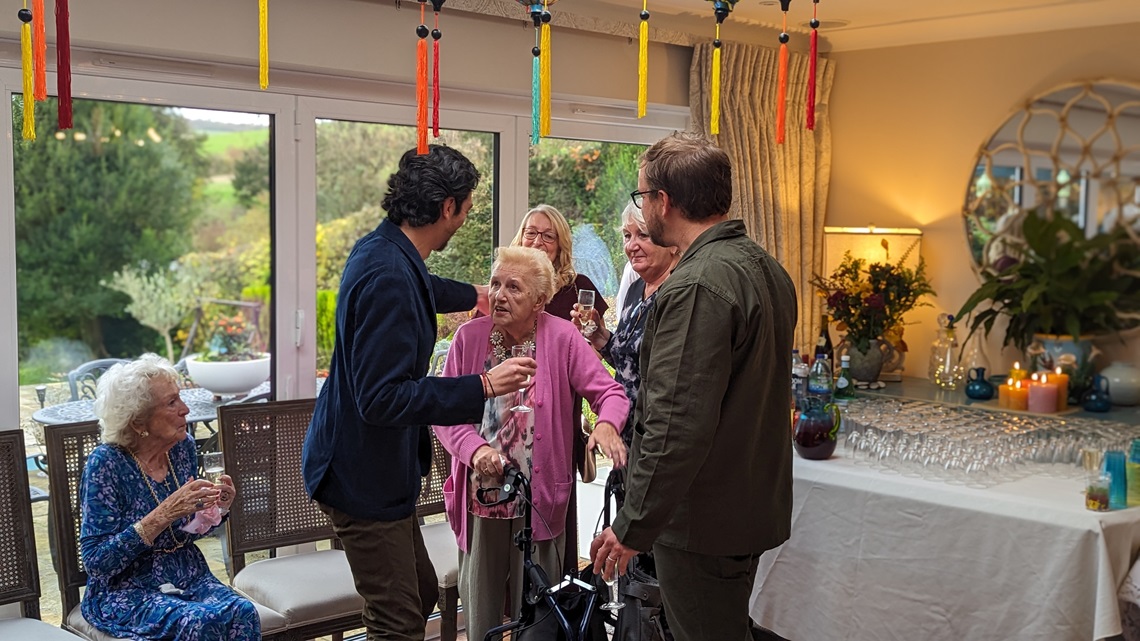 Then as the house filled with more friends, the news spread and everyone was chatting excitedly about what was about to happen.  I had a few moments with both grooms to decide where to stand, and then we invited everyone to join us in the lovely living room. There was a fabulous floral arrangement over the fireplace, created by the very talented Sally, which set the scene perfectly.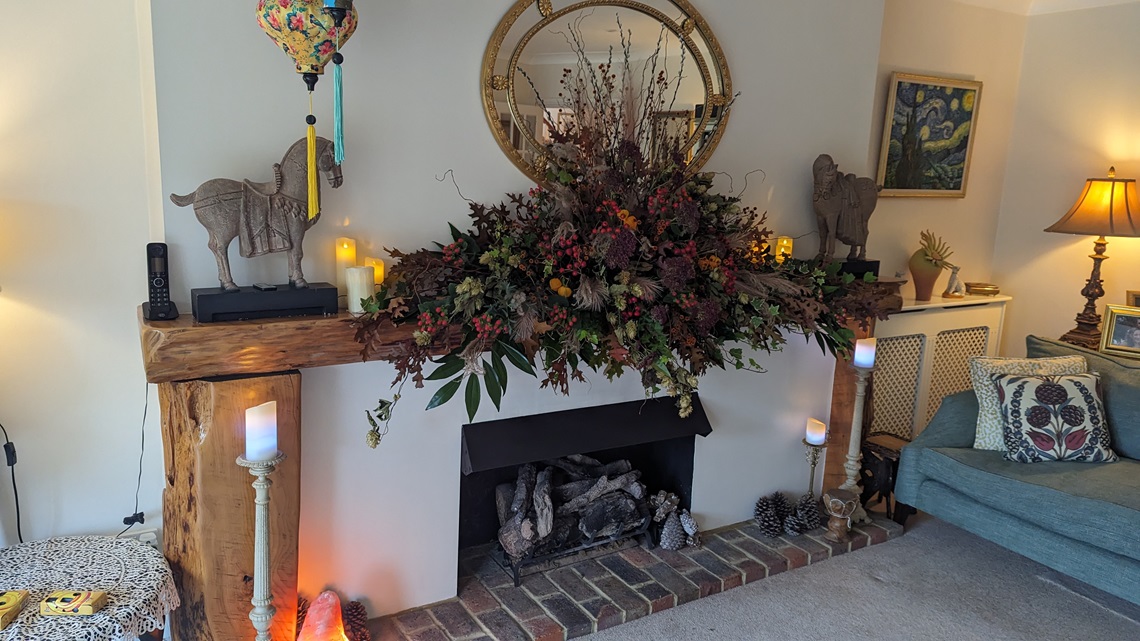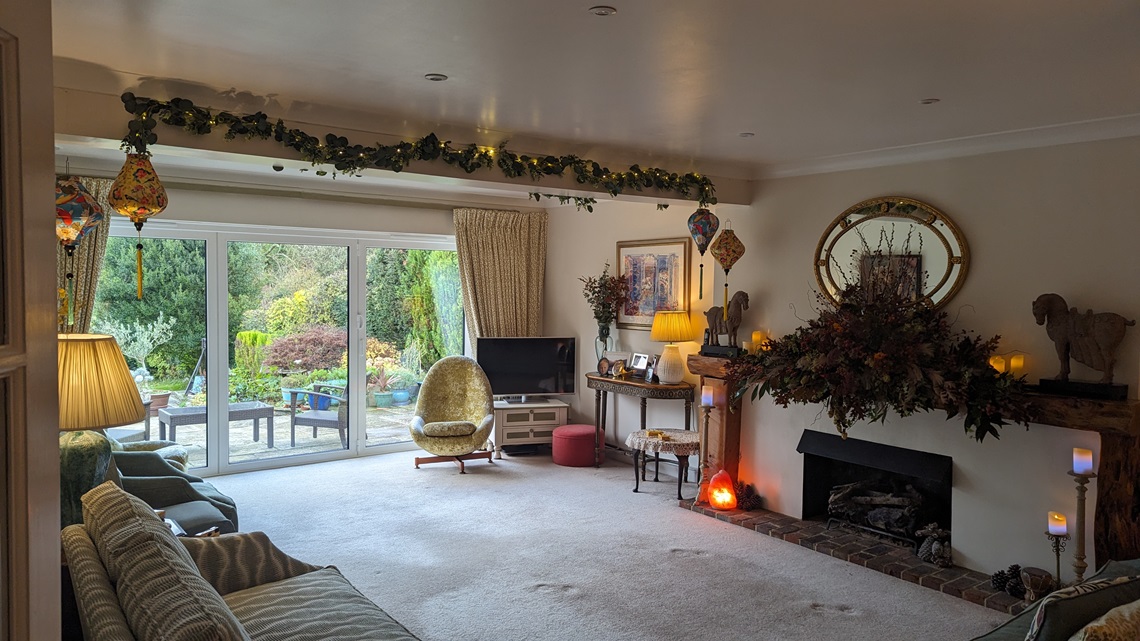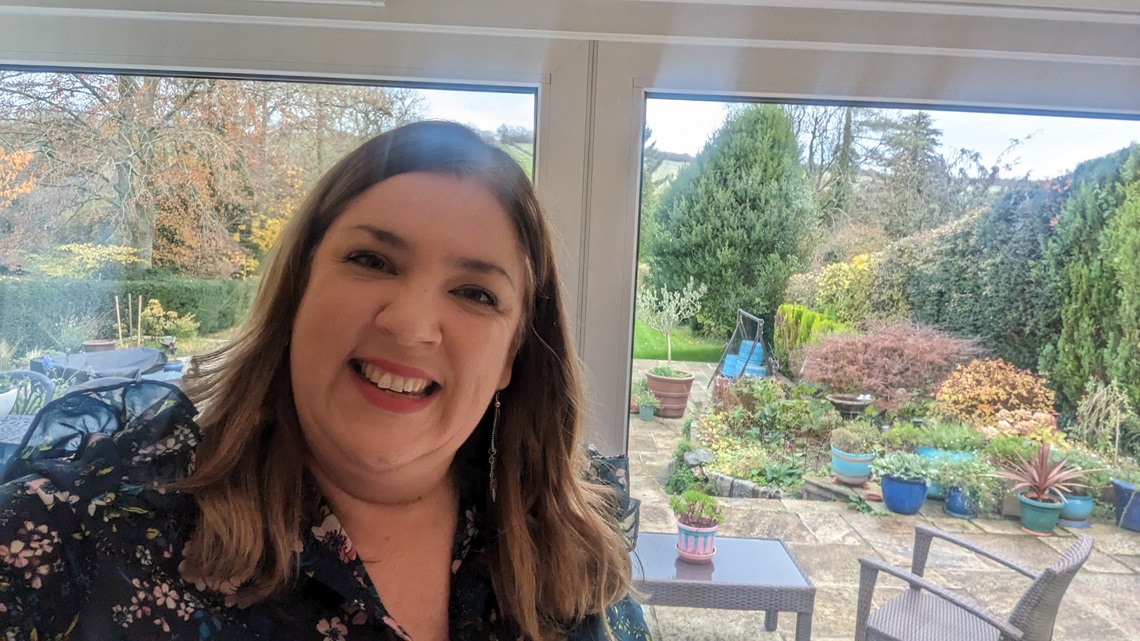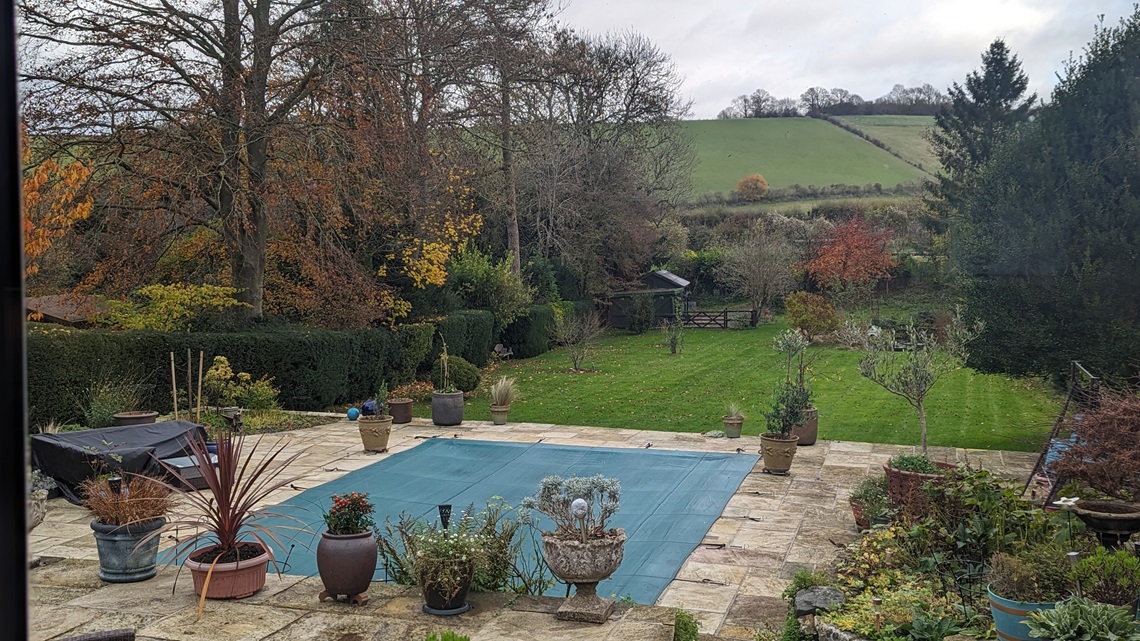 With the backdrop of their gorgeous garden and countryside views, we revealed what we were about to do, and how they would all be a part of the ceremony, that we would be including a Greek wedding tradition to honour James' dad's side of the family, and how we wanted everyone to feel relaxed.
It was such a warm atmosphere in the room, with lots of smiling faces, and lots of cameras held aloft, all eager to capture everything that was about to take place.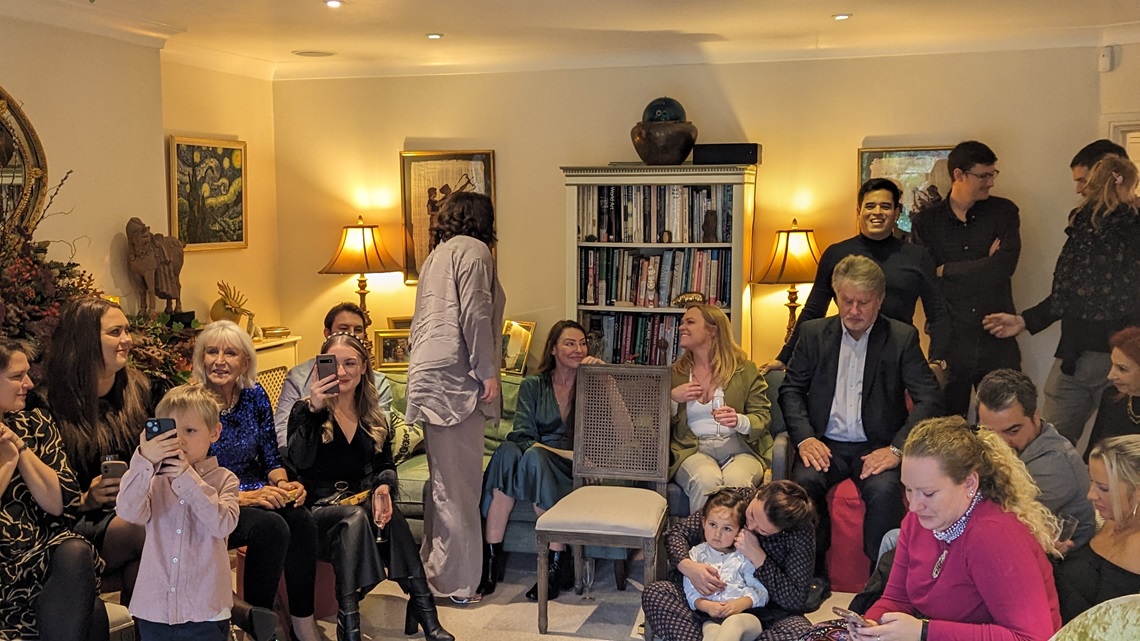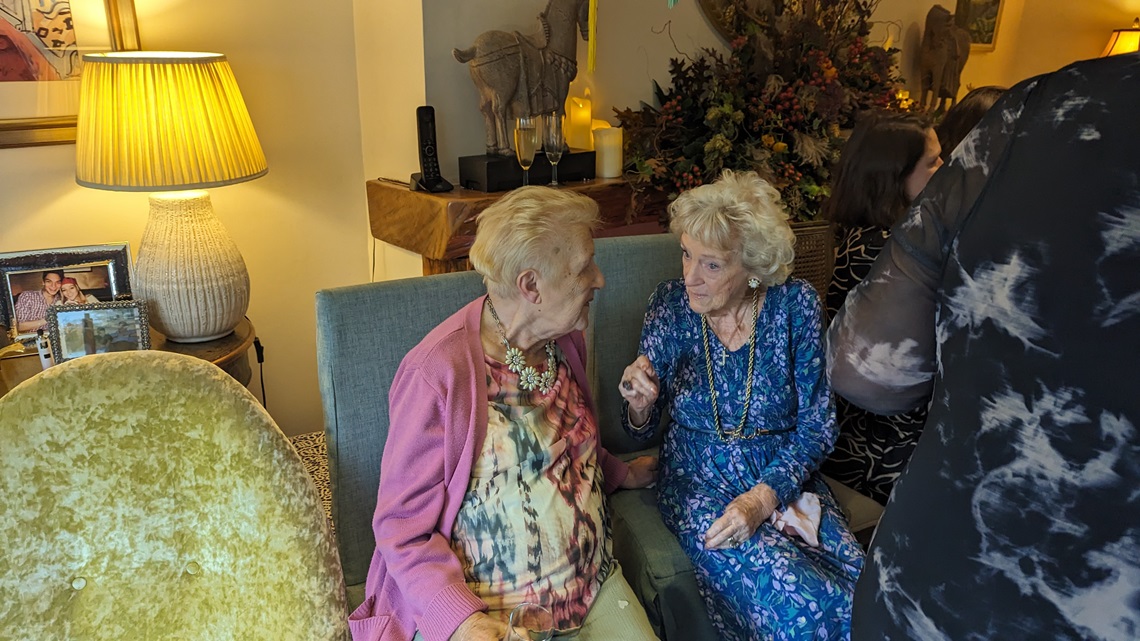 As we got underway, we acknowledged everyone that had travelled to be there, and the special people in their lives, including their mums, and their lovely nans, both called Joyce!  We also had a moment to acknowledge the loss of a very special person in the family and I could see just how much that meant.  It was such a special thing to be able to do. Everyone was engaged and I could really feel the love and support in the room, they were there to celebrate and embrace what we were doing.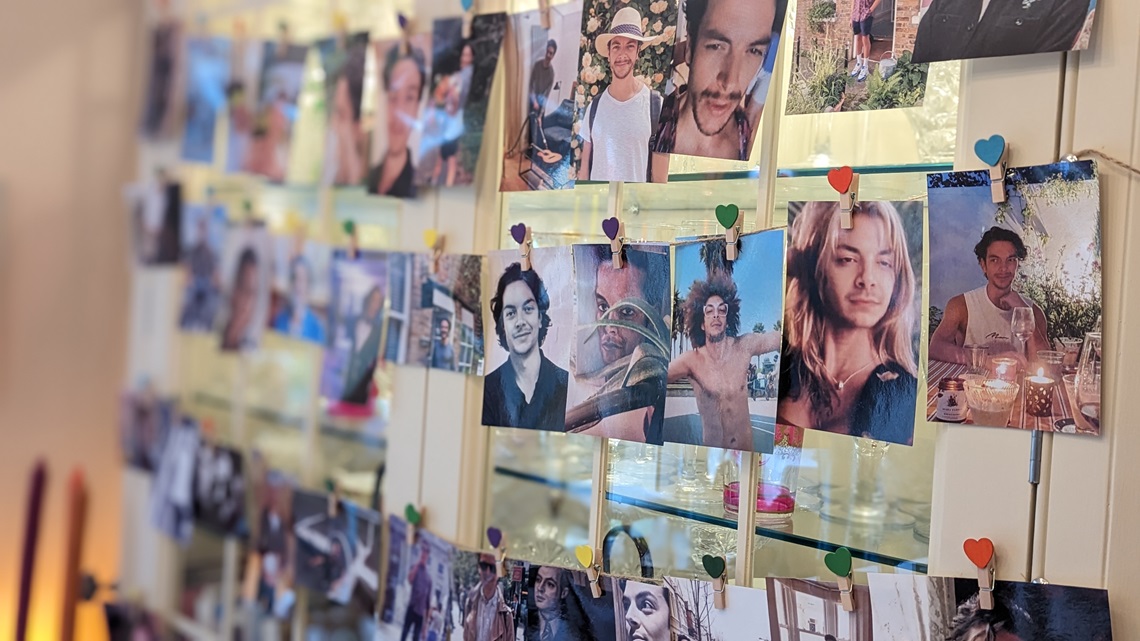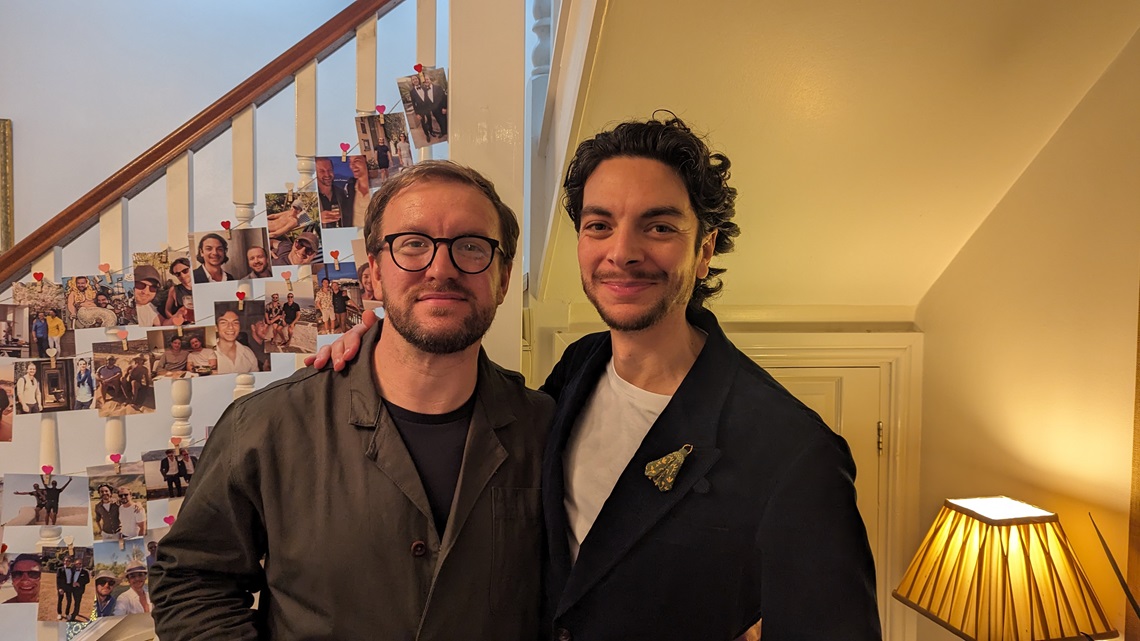 I shared some lovely words with the couple, then we asked both mums to join us to help with the Greek Stefana, or olive crown exchange.  I explained the tradition and the meaning behind it all, and the lovely Sue and Sally came up to place the crown on their sons' heads, exchanging them three times in line with this lovely Greek custom.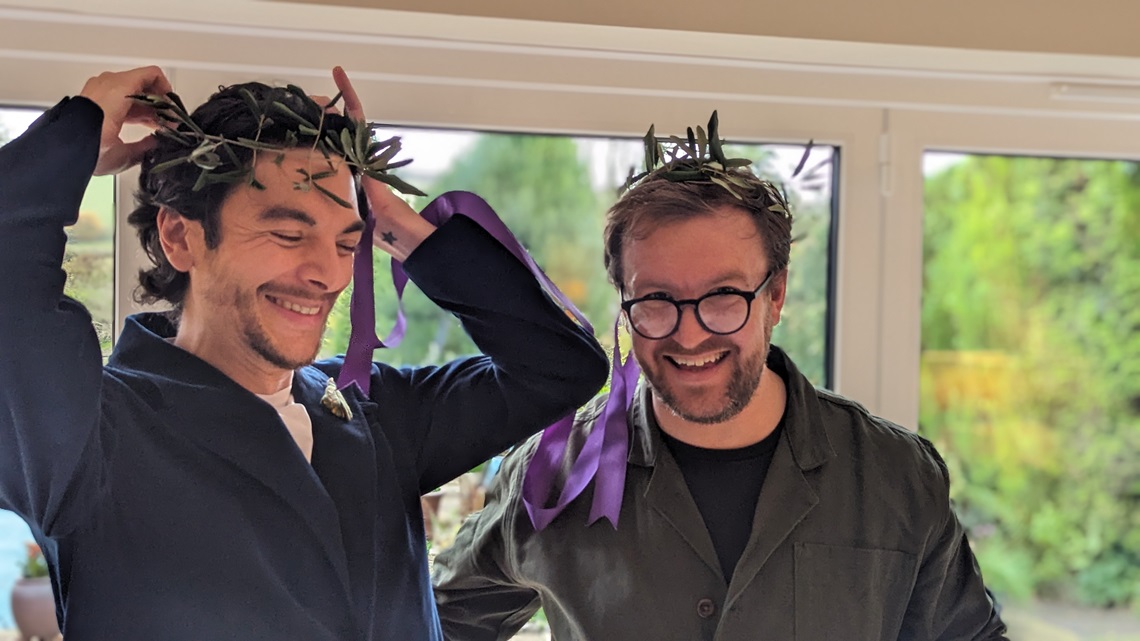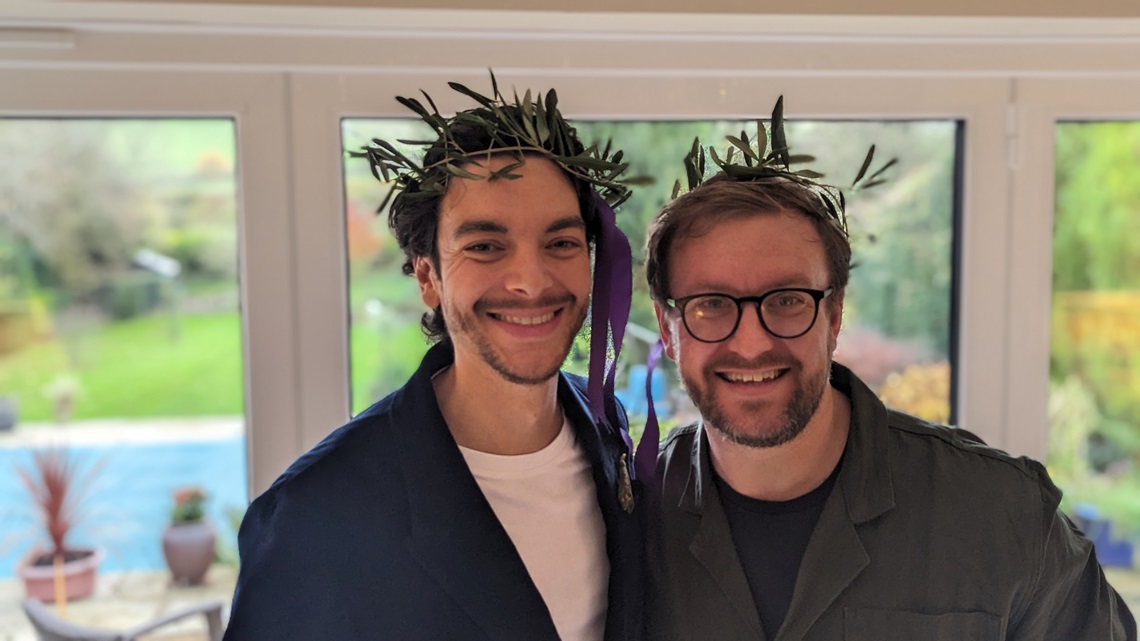 The couple kept the crowns on for their special promises and with a minor slip-up by James, lots of laughter, and a repeat of one line of their vows, the crowns were carefully taken off.  I suggested that both mums (who were sat next to one another), kept one each, as they were joined by a ribbon which signified both families now joined together.  A small but very significant moment, and a lovely way to have them involved.
Then it was time to exchange rings, and again, everyone loved hearing the history and meaning behind this traditional moment, expressing their surprise, and then cheering as both rings were firmly on.  I had prepared a keepsake certificate for the couple, along with a certificate for their guests to sign too, which together would make for a wonderful memento of their wedding day.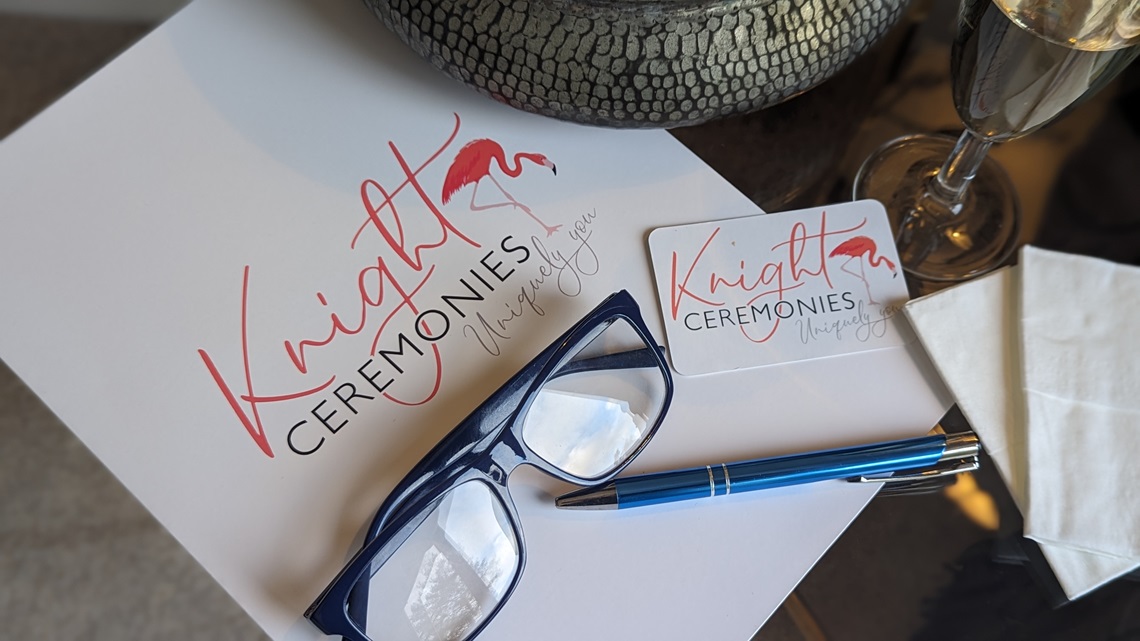 As I recapped on what had just happened, I announced that James and Stuart could celebrate with a kiss, the room erupted, and then presented these two back to their families.  People lept up to hug them both, confetti was thrown, glasses chinked, and there was an overriding sense of joy in that room.  It was intimate and very magical.
As the music came on, and I watched them celebrate, I realised I'd been a part of something very special indeed.  It was a privilege to be able to create such amazing moments, to witness such emotion, and to stand alongside those who loved these two guys so deeply.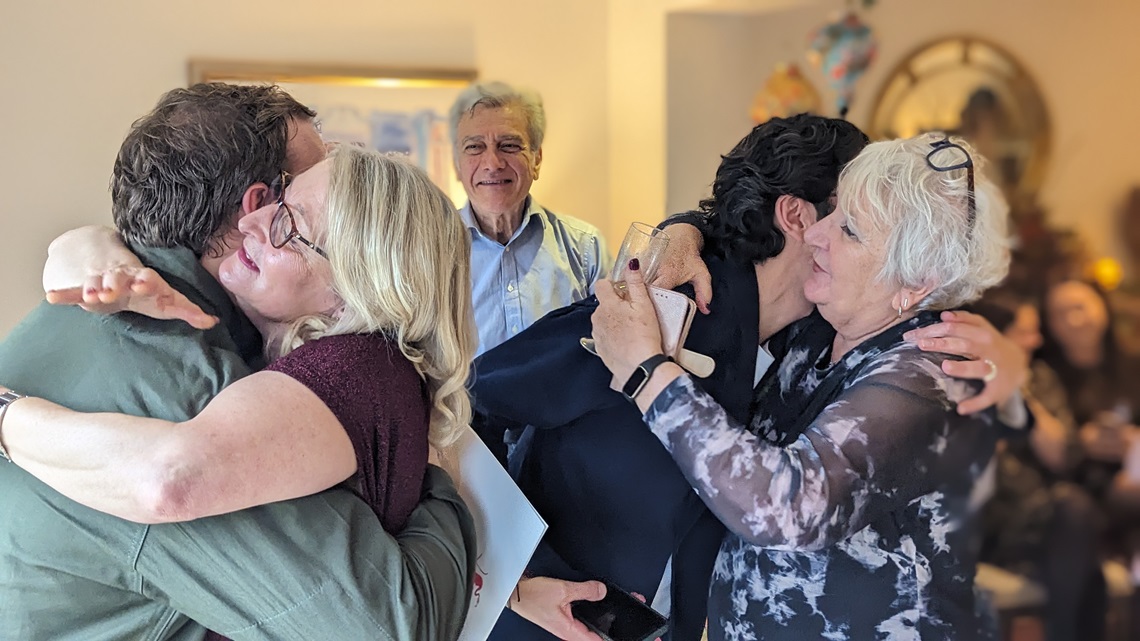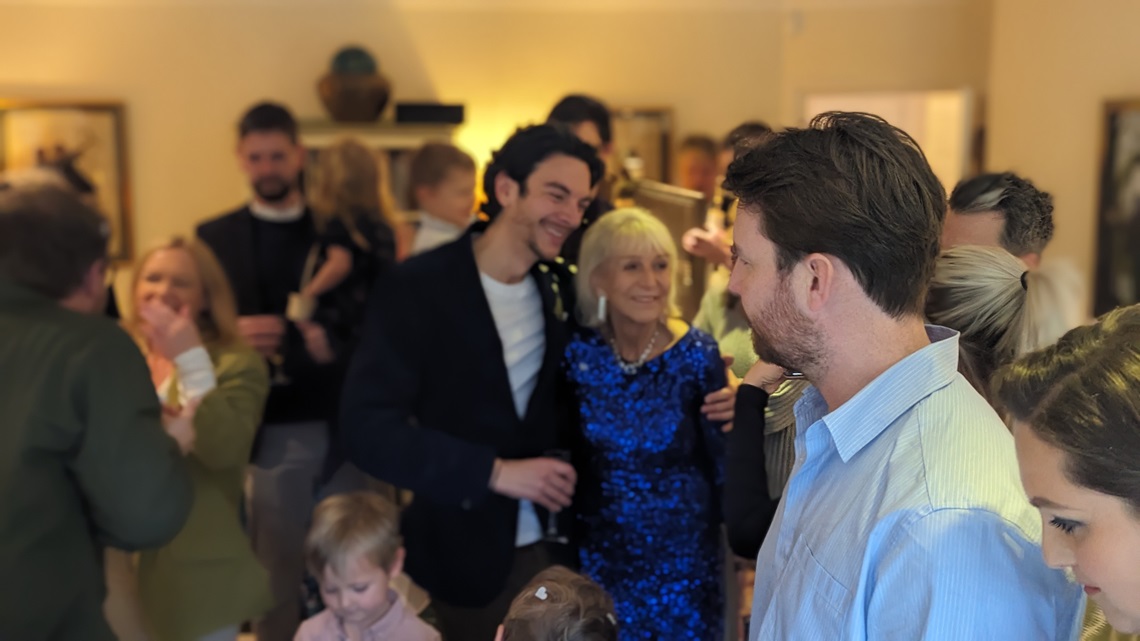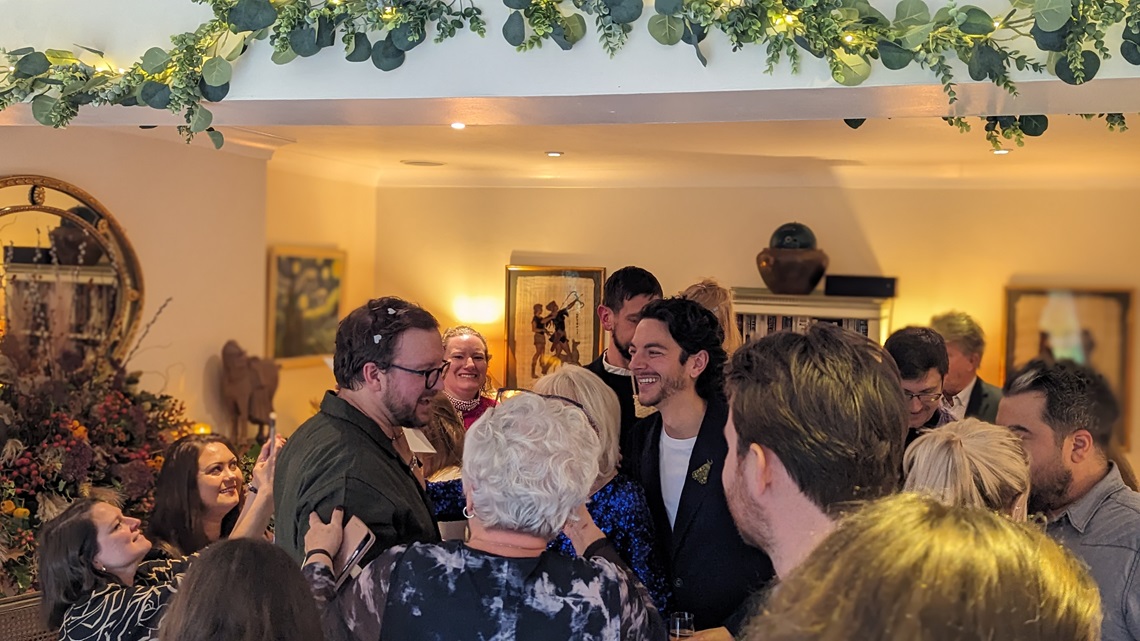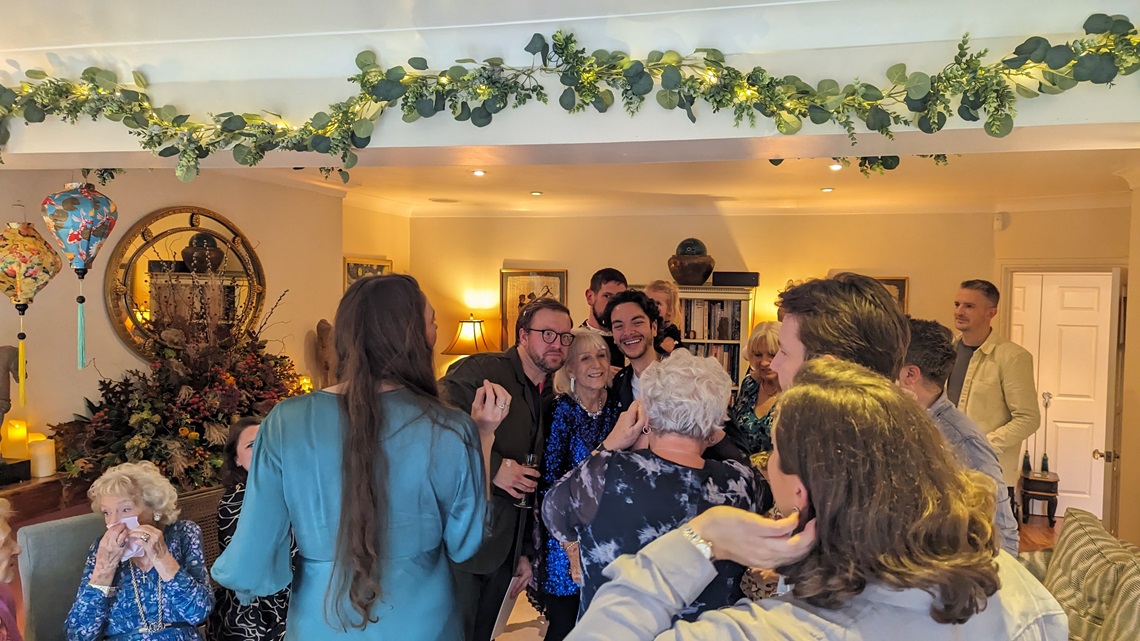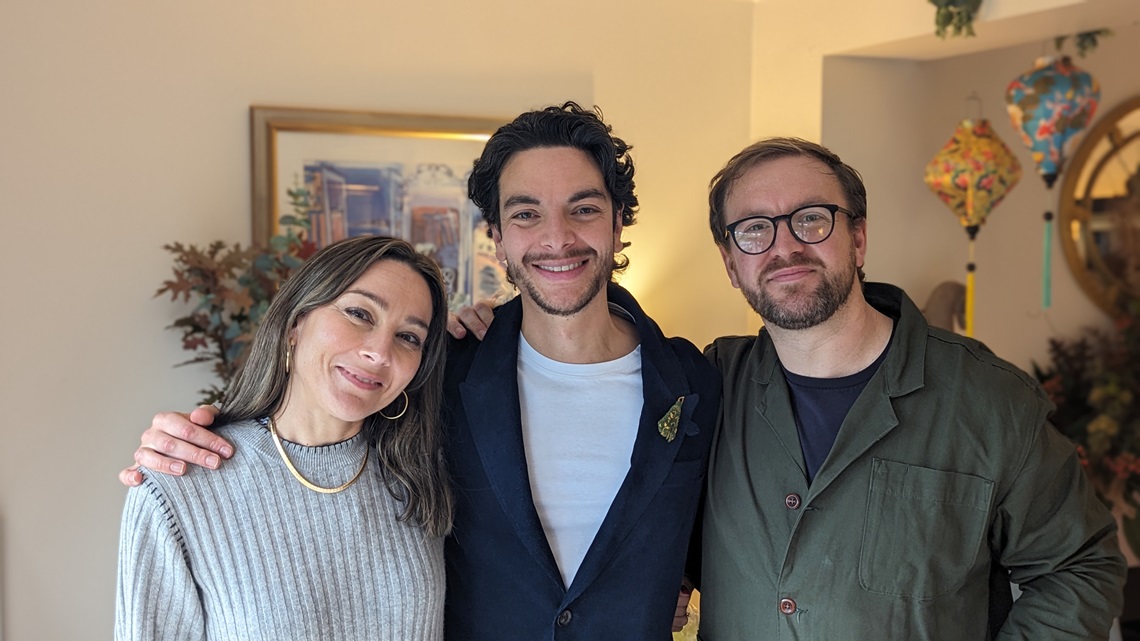 As I left everyone was celebrating, and I could tell that these two were going to have a future filled with continued love, laughter and many more adventures.
James and Stuart, you were a joy to work with, and I miss you already!
Jenny
x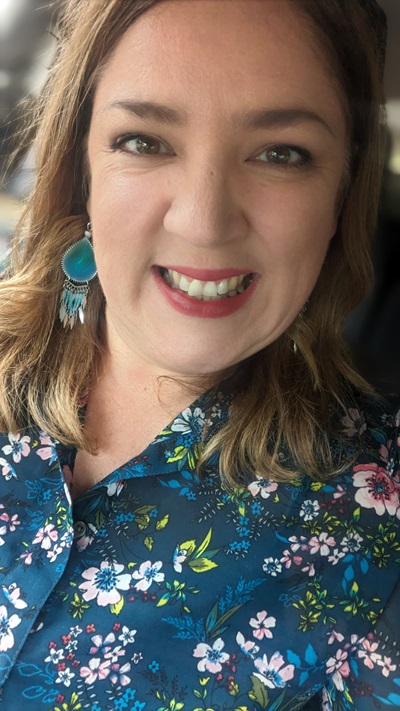 See more about
Surrey
Ceremonies