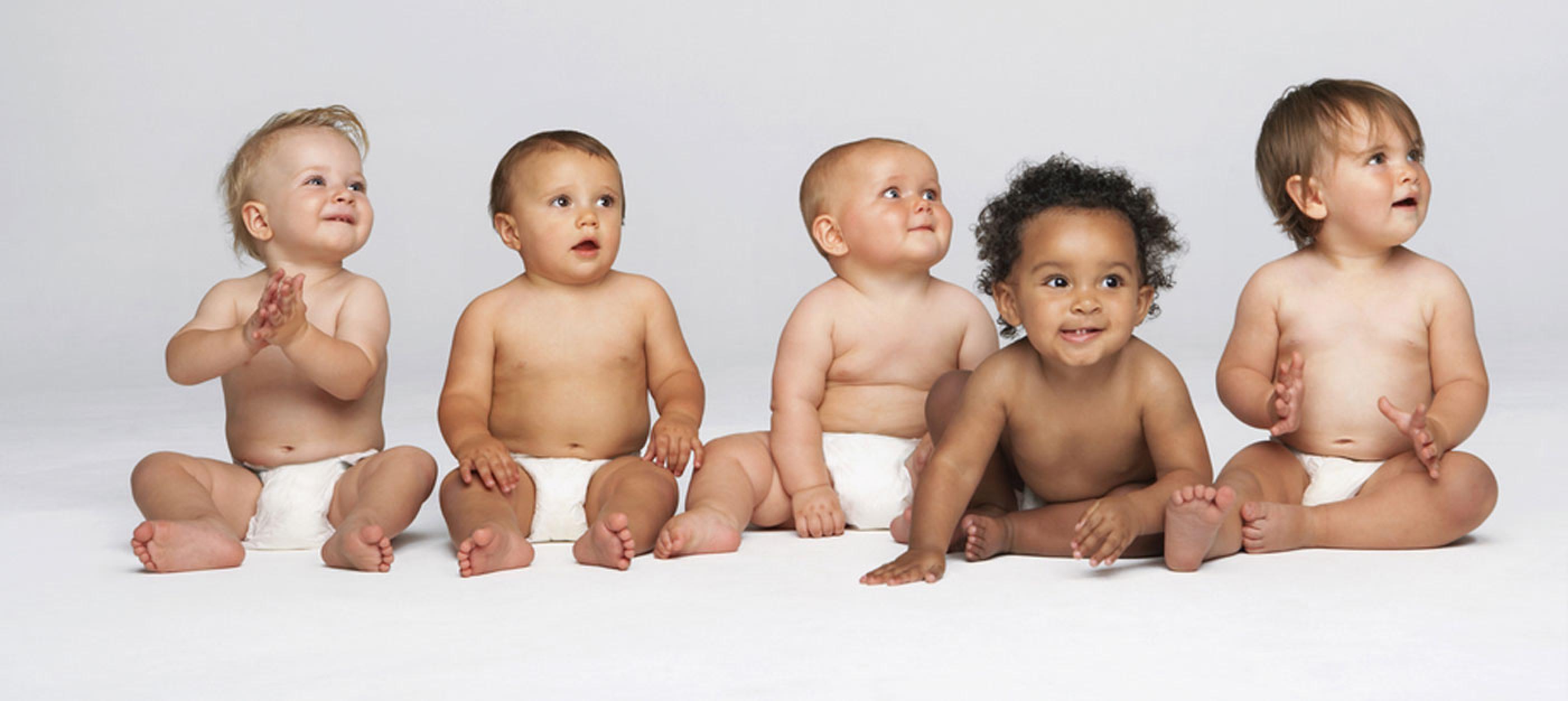 Following on from a flurry of questions and enquiries on some social media channels lately, I thought it might be an idea to shed some light on the whole naming ceremony situation. Just what is it, why choose this over a christening, and why do I need a celebrant?
Firstly, just to clarify, a naming ceremony is a wonderful family celebration, dedicated to the arrival of your child (or children) and can be held as an acknowledgement of your achievement and addition to your family unit. It can involve grandparents, other siblings too or even celebrate a blended family (if a couple marries and they have children from separate partners), or indeed, welcome an adopted child into the fold.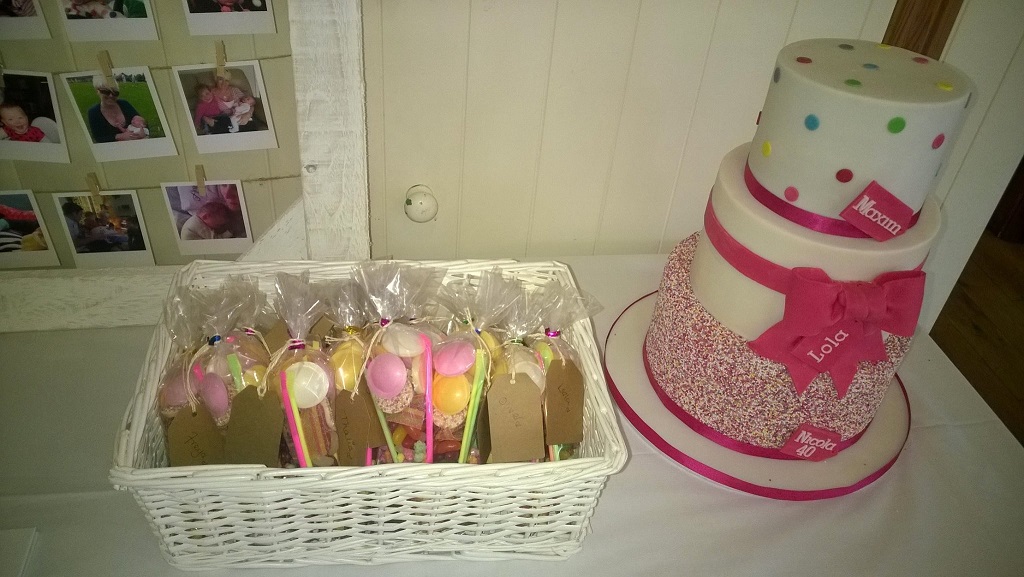 Typically, your celebration will include a personalised ceremony, where guardians will be acknowledged and personal readings can take place (like you would at a Christening). It follows a similar format to a Christening but isn't in a religious location and does not include religious content (unless of course you want to!). The reason you might choose a naming ceremony over a Christening, is if you or your partner are not religious, and don't feel that you can make that commitment, or your chosen guardians are not religious - this is a pre-requisite for Christenings generally.
Your ceremony can be held wherever you like, be it a golf club, sports facility, community centre, pub garden, or indeed your own garden at home!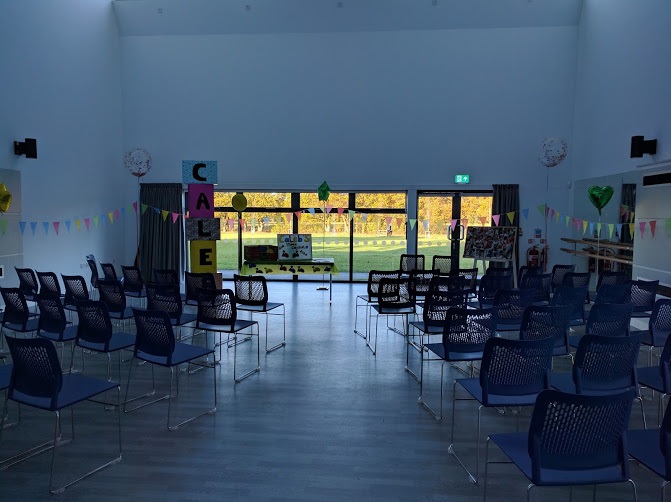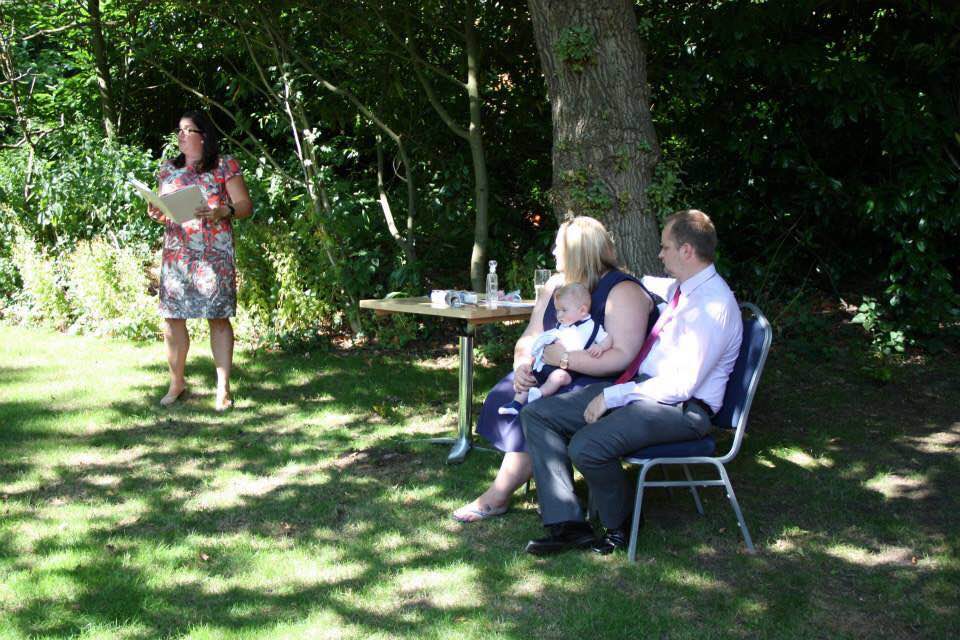 So now you've chosen to have a non religious ceremony, why book a celebrant? Why not call the local registrar, or conduct the ceremony yourself? Well, a registrar, whilst being completely capable of hosting the ceremony for you, will have a pre-written script, and also be liable to pay the council's standard attendance fee which is often the same as you would pay for a wedding, making this a very expensive option. With a celebrant, their fees are generally on a sliding scale with naming ceremonies being priced really reasonably to reflect the amount of writing required and are most definitely a more affordable option.
You will also meet with your celebrant prior to the day and have input throughout the writing and creative process. The ceremony will be unique to you and will include as much personal information as you wish. You are of course, able to conduct the ceremony yourself, but just as you may not want to officiate at a family wedding, having a professionally trained celebrant allows everyone the chance to relax and enjoy the celebrations. We keep things flowing and it also adds a nice sense of occasion.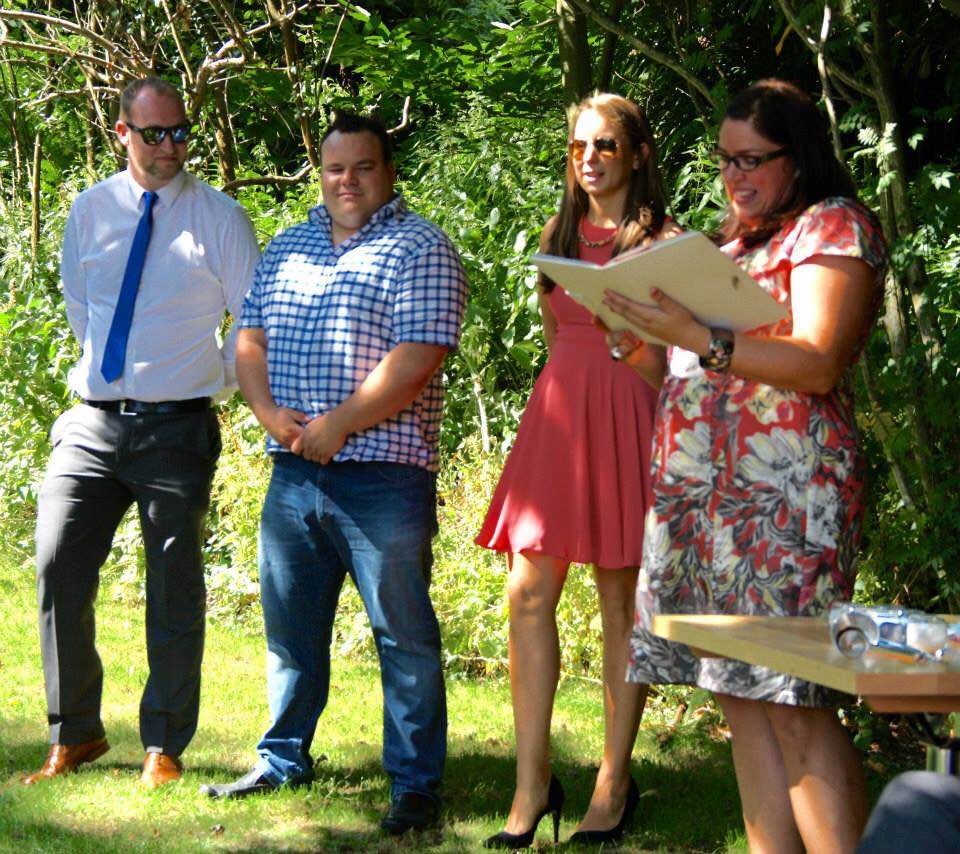 With a celebrant, the content of your naming day can be as personal and intimate, or as flamboyant as you like! You can include symbolic elements, like a sand ceremony, or perhaps planting a tree, or even the creation of a time capsule and have all of your guests contribute to the box. As part of the ceremony you can name role models for your child(ren), and refer to these as god parents, guard parents, mentors or life guides (whichever you prefer). They will all acknowledge their roles and responsibilities, and we can ensure that any key family members are involved too. Perhaps you might want readings, or even a song! We can help guide you through the whole process and help you to create a perfect celebration to mark the arrival of your child into the family.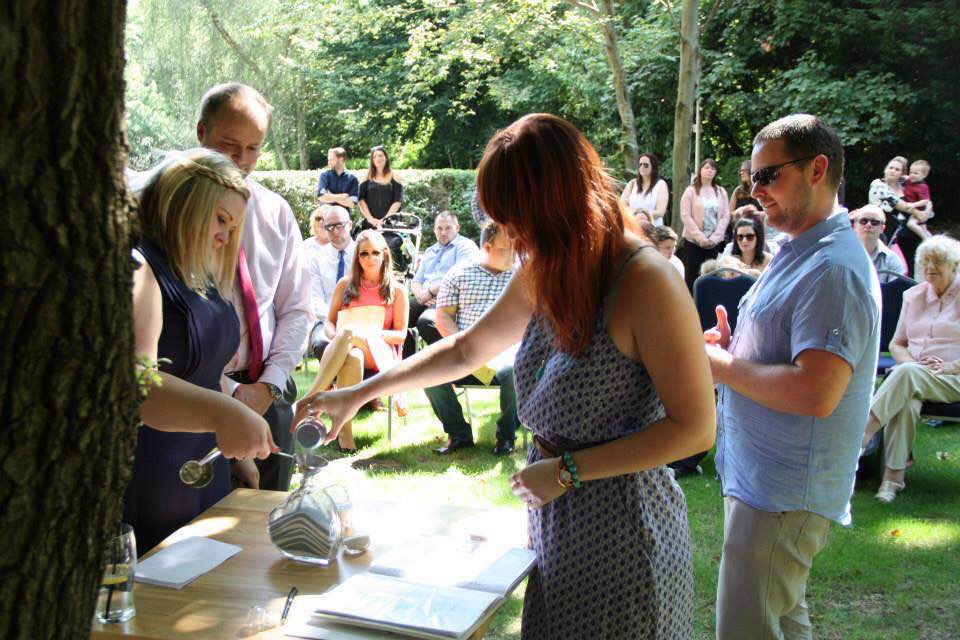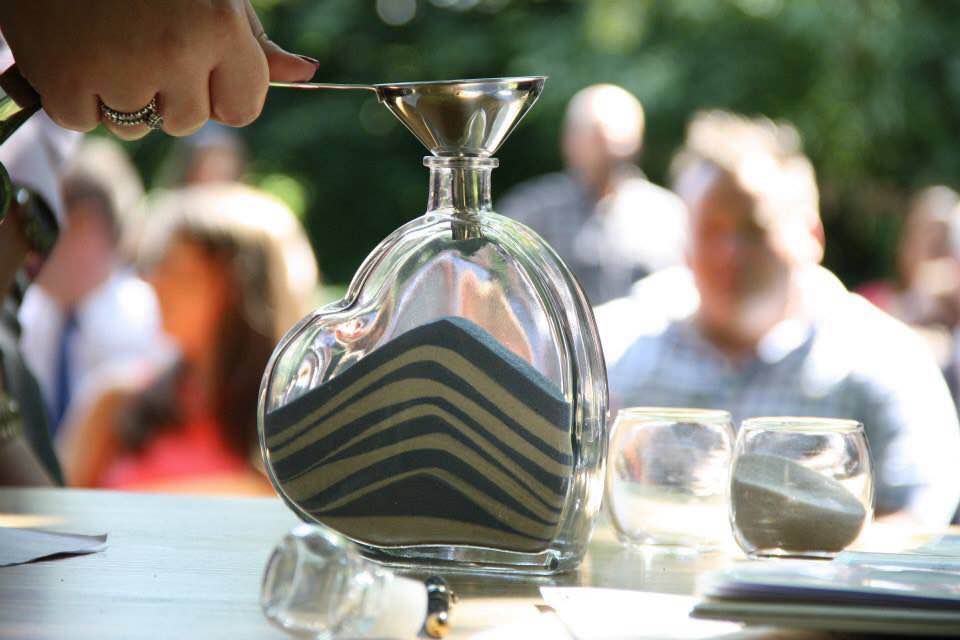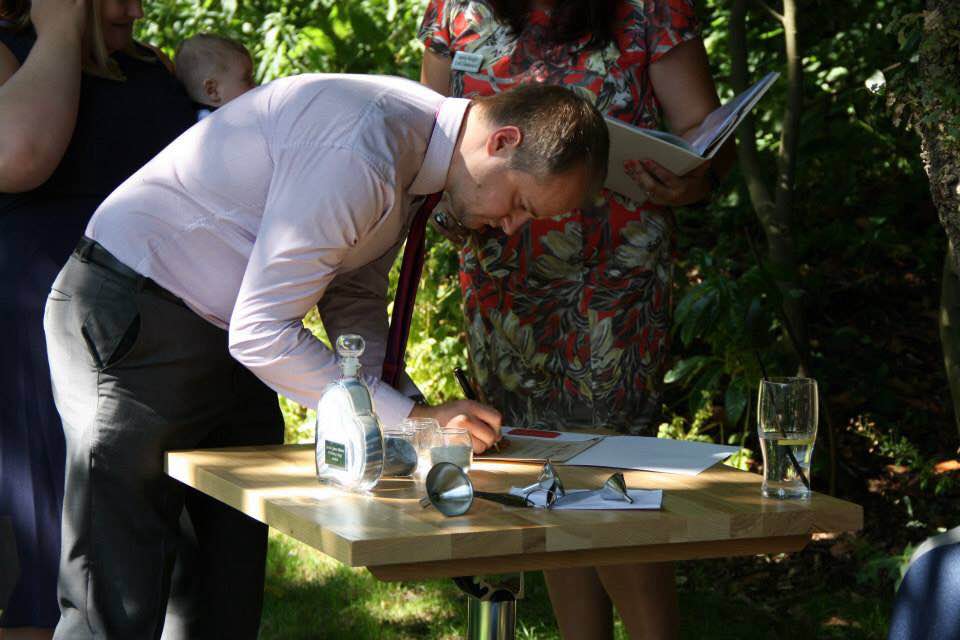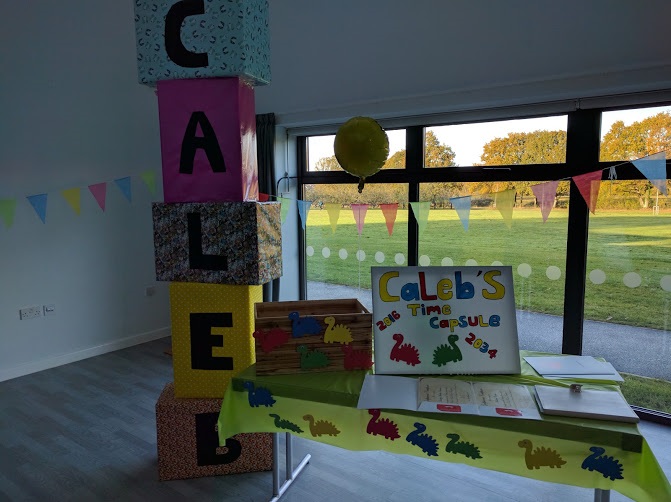 Many people have concerns that naming days are not legal, but they don't have to be. Just as Christenings are only a religious record, they do not carry any legal weight, and once your child is legally named just after birth, it is important to remember any celebrations that you have afterwards are just that...celebrations. A time to reflect on what has happened and how your family has changed since their arrival.
I conduct ceremonies for many different families throughout Surrey, Hampshire and Berkshire, including parents of multiples, so please do get in touch if you have any queries or to have a chat about your ceremony.
For images of some of our naming ceremonies, please click the link here https://www.facebook.com/pg/namingsknightceremonies/photos/?tab=albums
No match found