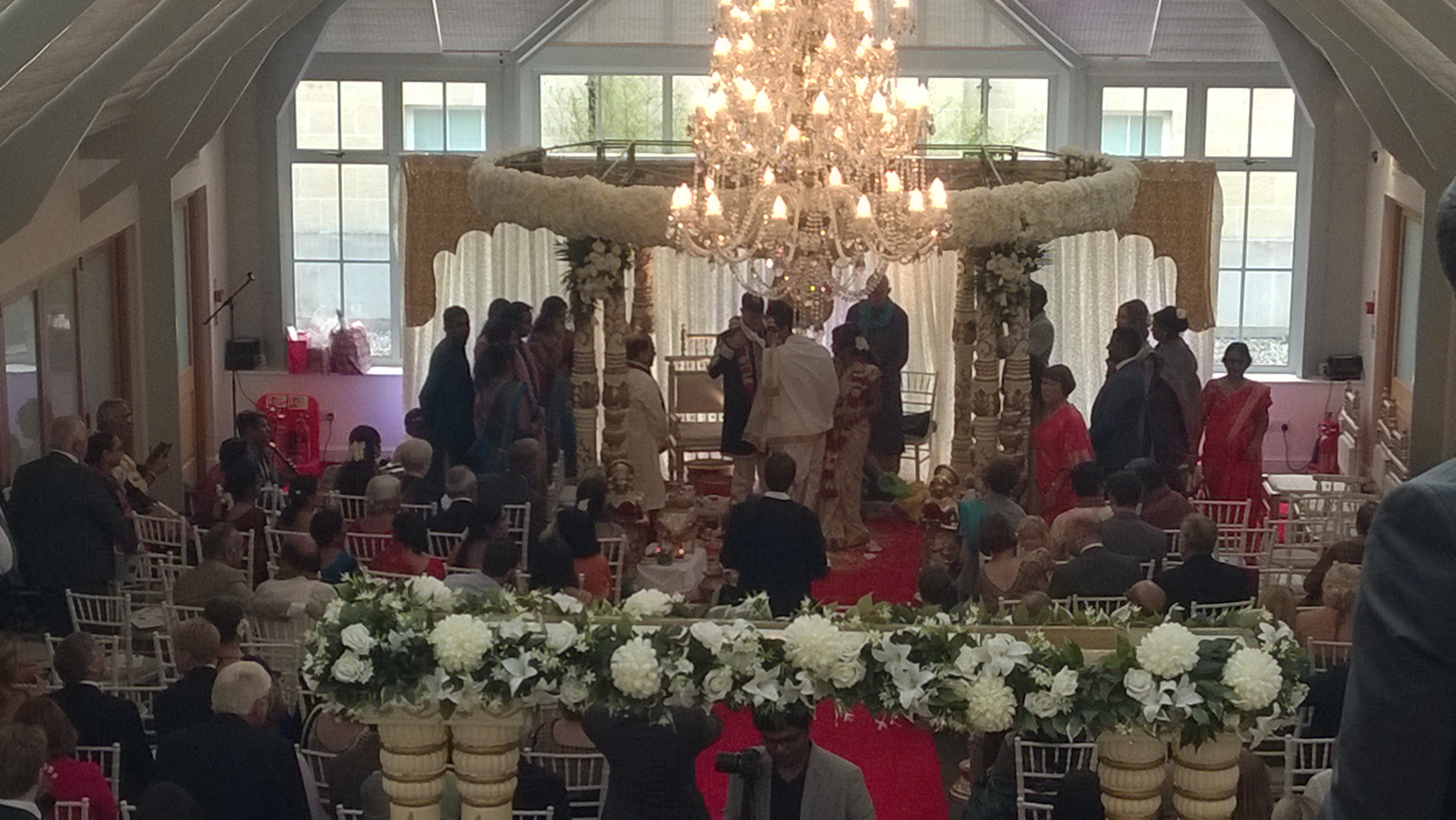 My second couple of today, treated their guests to three ceremonies! They had their legal signing this morning with a few close family members, and then celebrated the bride's Hindu faith with a full garland ceremony. I arrived early to catch some of it and it was magnificent. So colourful and very fragrant from all of the incense, it was a feast for the senses!
I had the third ceremony slot, and whilst the religious celebrations were a hard act to follow, I conducted a very upbeat and yet sentimental service. The fabulous Green Room at Botleys, has a very formal and elegant feel, and this provided a completely different setting for the guests to enjoy. We had combined vow and ring exchange promises, and a some lovely words that the bride selected and asked me to read as part of the ceremony. I loved how they managed to combine two cultures on their day, and I felt honoured to be part of such a full day of celebrations.
With compliments from both families, I am delighted to have delivered such a wonderful ceremony for the couple and all of their guests - lots of great memories for them all. A truly wonderful day!
Congrats Mr & Mrs Hesling!
See more about
Surrey
Ceremonies