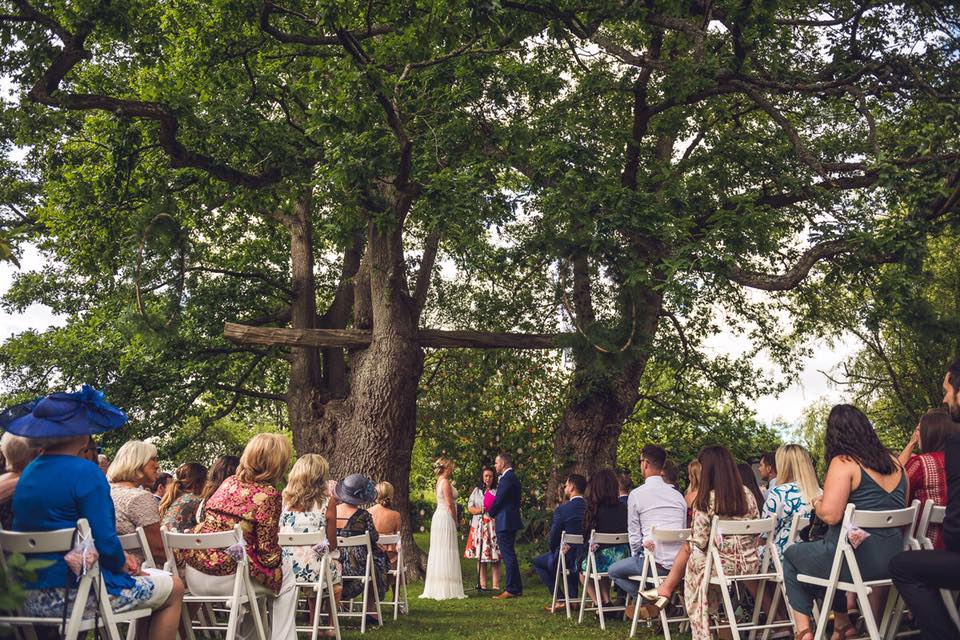 This couple came to us through a wedding planner as they both travel extensively with work and needed to make sure it was all handled smoothly, and so our relationship with them was built via skype. We thoroughly enjoyed discovering all about them and building a bespoke ceremony, with acknowledgements to their love of travel, and indeed their love of music (we share the same passion for 90's bands from Seattle!).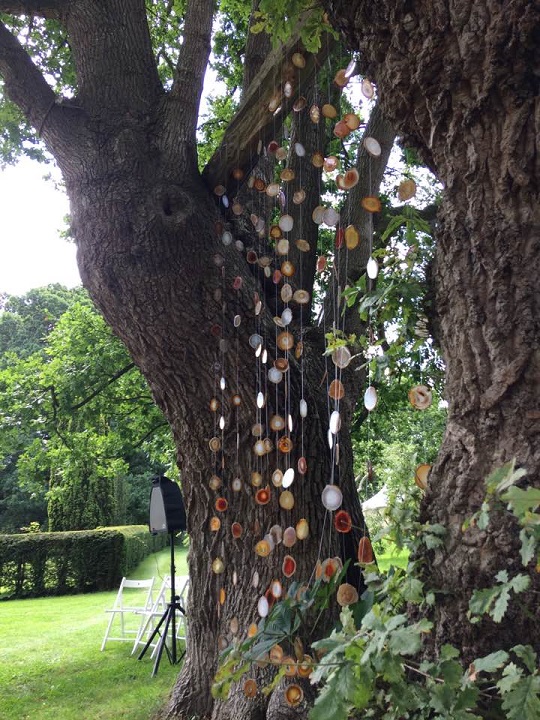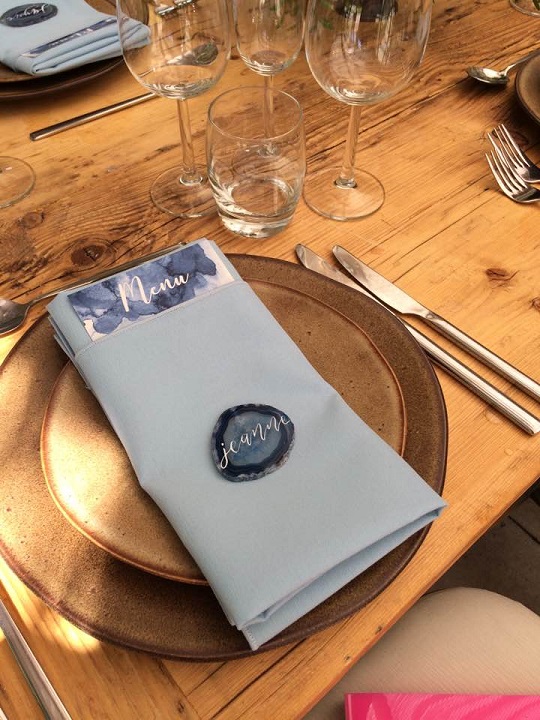 Their venue, the stunning Ridge Farm in the Surrey Countryside, was originally a music studios, opening its doors back in 1975 to artists such as Queen, Roxy Music and Ozzy Osbourne. More recently (and one of my favourite bands) Pearl Jam came to produce one of their multi-platinum selling albums at the barn. The location is wonderful, full of musical history, amazing outside space and a lovely relaxed atmosphere.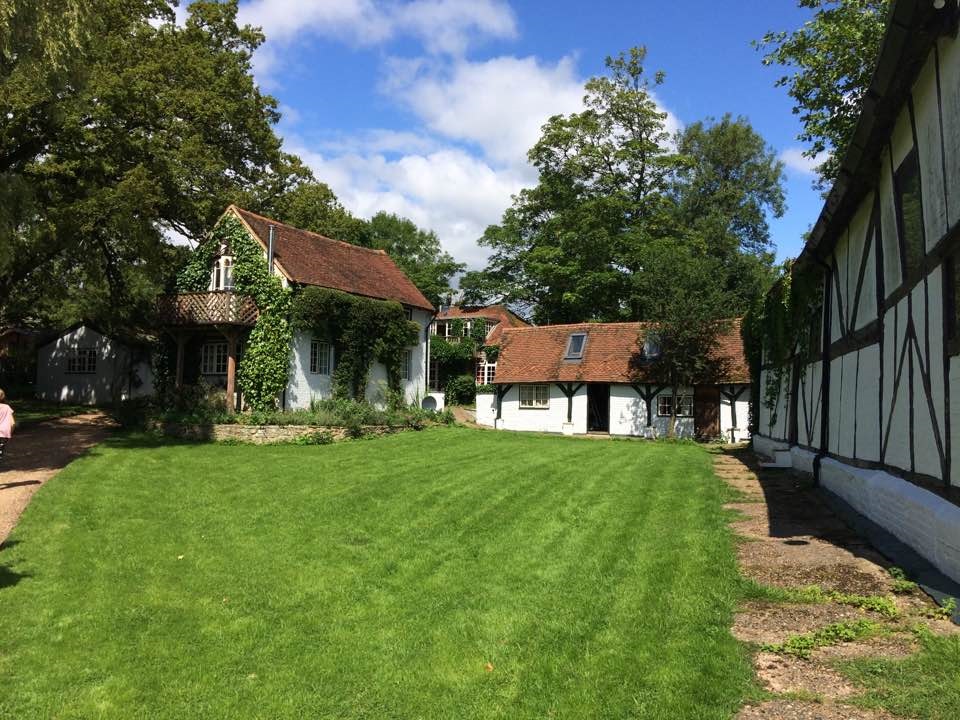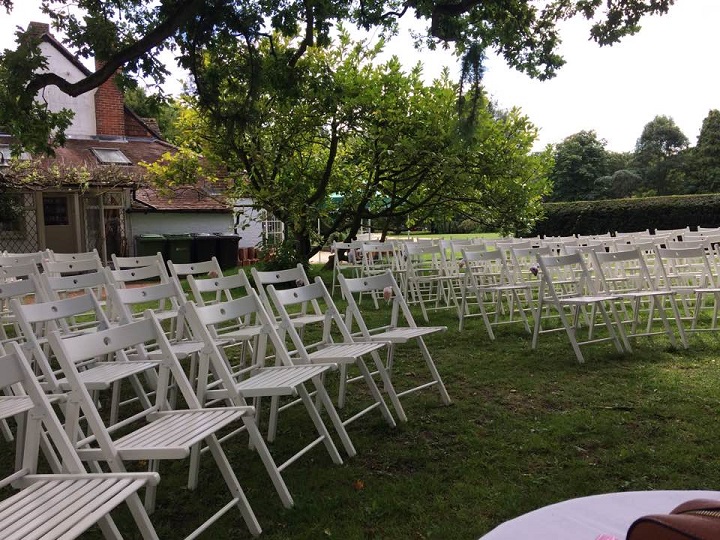 They had a fab geode theme, and some wonderful personal touches throughout the day.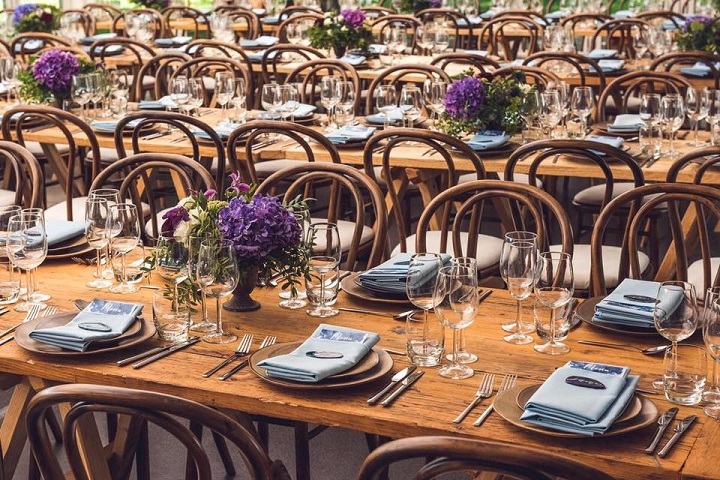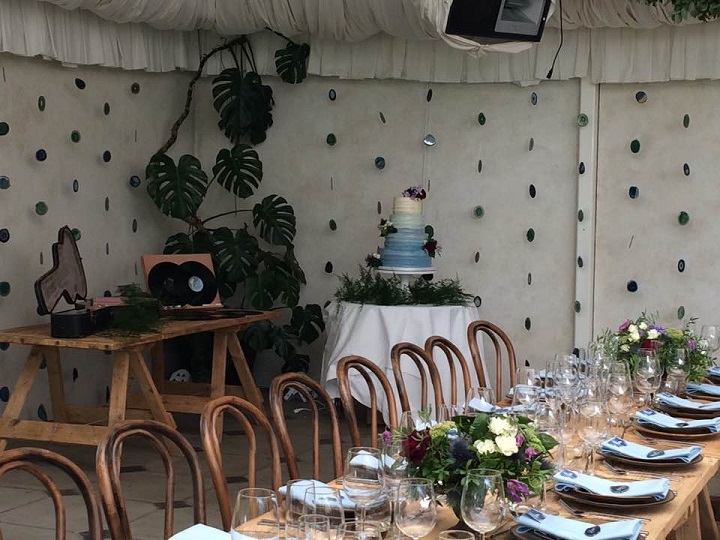 Congratulations Kat & Alex!!
------------
Dream Team:
Celebrant - Knight Ceremonies
Wedding Planner - Carmela Weddings & Events (www.carmelaweddings.co.uk)
Venue - Ridge Farm (www.ridgefarm.com)
Photographer - Laura Babb (www.babbphoto.com)
(our own images were taken during set up, with two credited to Laura Babb that were taken during the day)