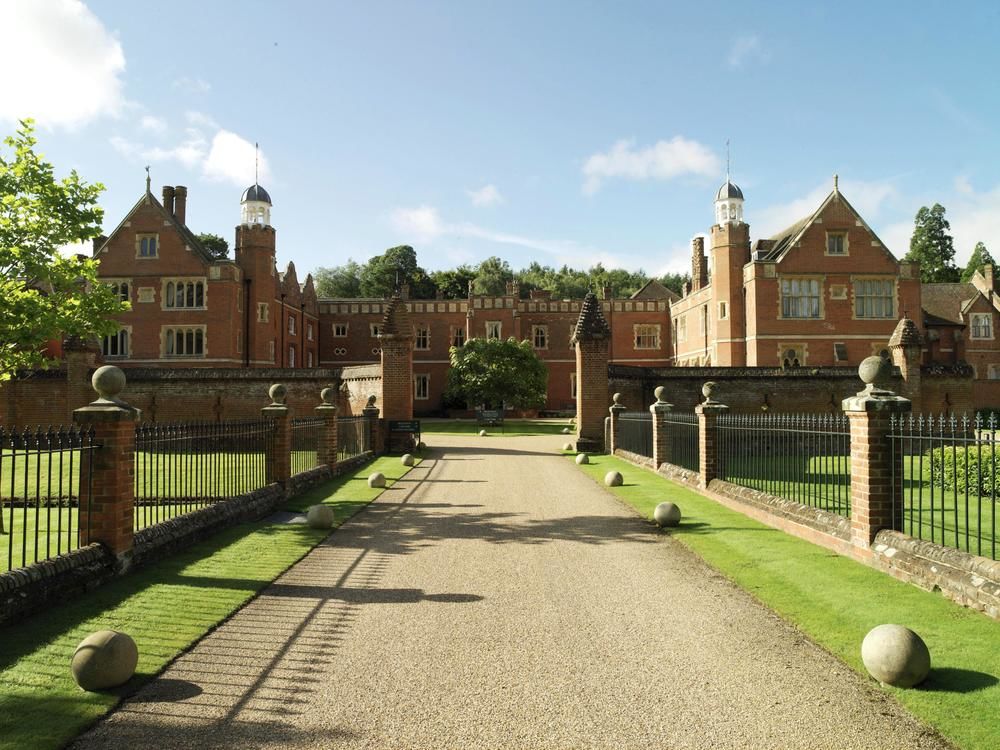 Today's wedding was a first for me, with the inclusion of lots of religious elements as part of this beautiful and very personal wedding.
My brides have been an absolute joy to get to know, and I have loved every minute of the writing process as we created a fabulously unique ceremony together.
The wedding was held in the stunning Wotton House in Surrey, and the library with it's fairy lights and columns all up-lit, looked sensational! The bridesmaids looked amazing, and the brides followed them in as a couple, both looking incredible and with big smiles on their faces. We began with a warm welcome, and despite the quite formal setting, we ensured everyone was as relaxed as possible. We then began with three songs of worship that the couple had chosen and guests sang their hearts out which was very rousing indeed.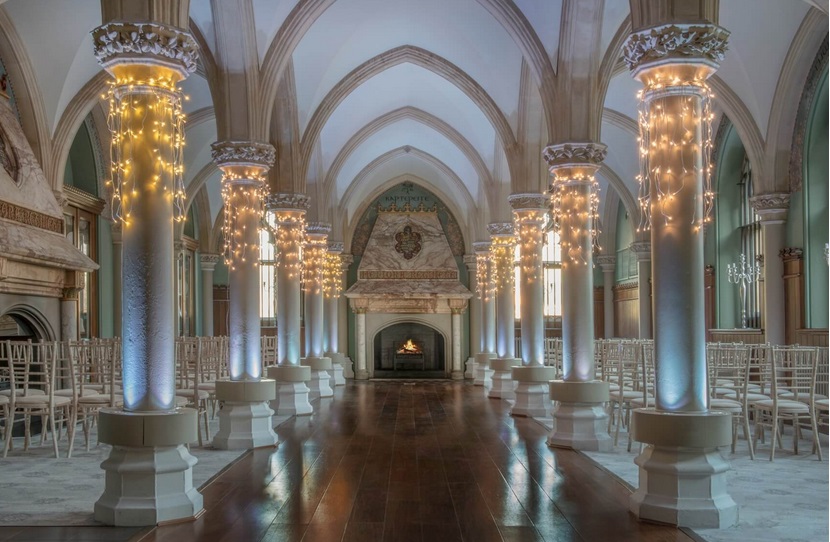 This was followed by a fabulous reading, the bride's love story was shared, and some lovely vows exchanged, and then their friend and vicar came up to bless the rings (held very carefully by one of the bride's nephews). The couple then chose a lovely prayer that they read simultaneously, and then concluded their ceremony with the signing of a commemorative certificate.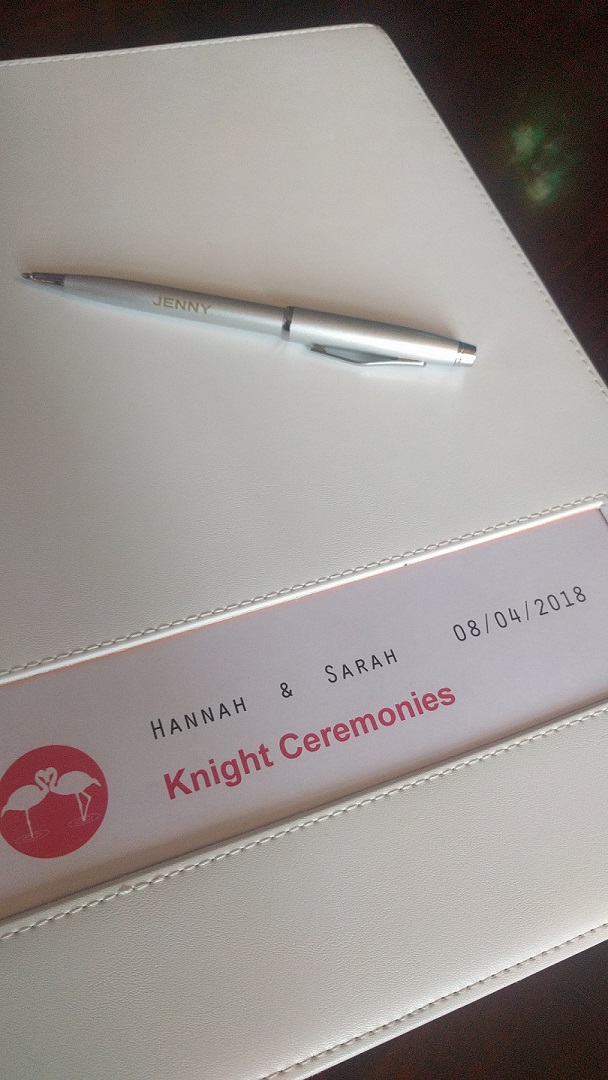 These two ladies just radiated love and warmth and it was just so lovely to be a part of their special day. Their walk back up the aisle together was met with a big confetti throw and lots of cheers of support.
Congratulations Sarah and Hannah, you two are amazing!!
-------
Celebrant: Jenny Knight (www.knightceremonies.co.uk)
Venue: Wotton House (https://www.phcompany.com/de-vere/wotton-house/)
Photographer: Simon Pope at http://swpp.co.uk/members/goto/rd.cgi?redir=http://www.beunveiled.co.uk/
No match found