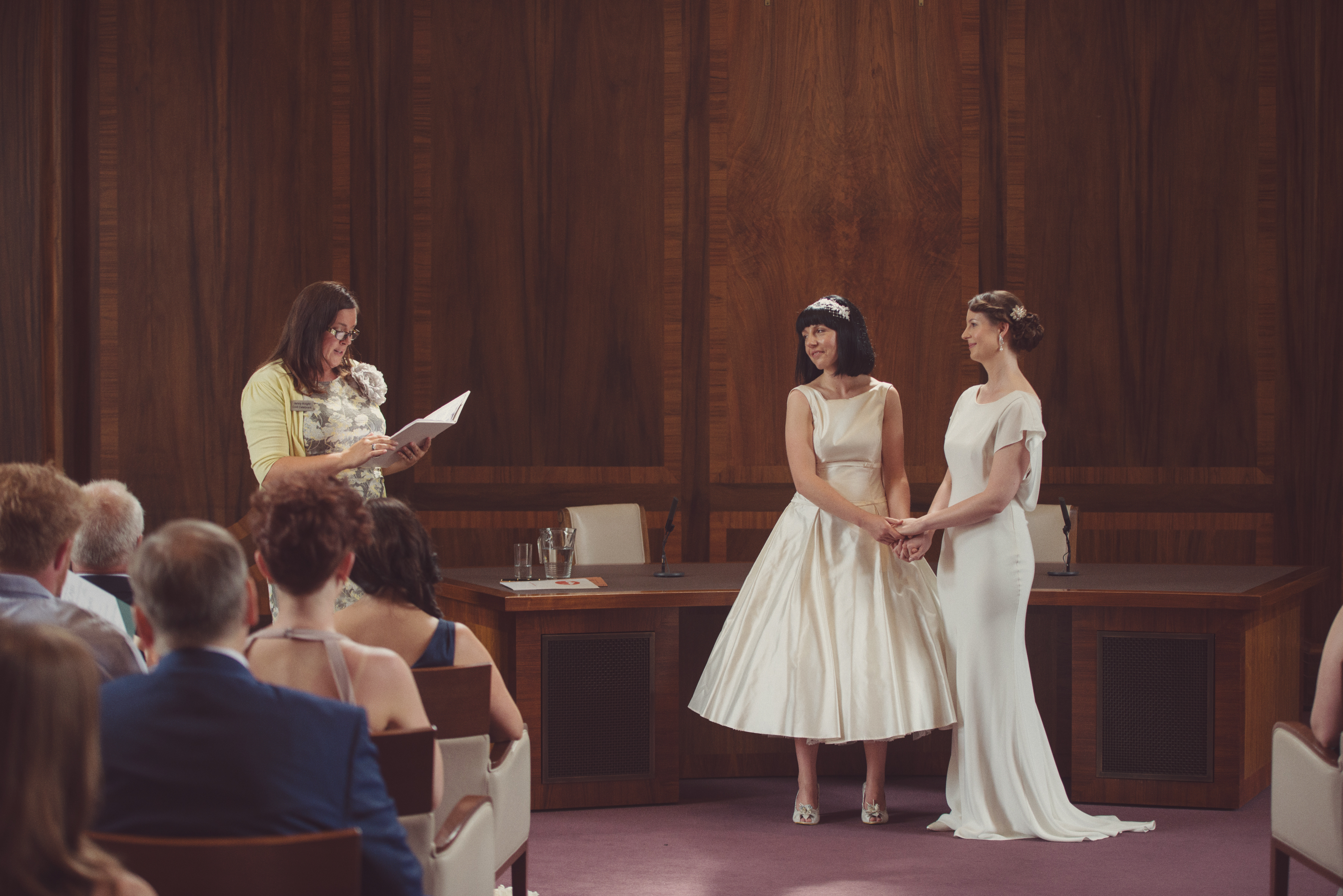 Congratulations on your engagement to your life partner!
It goes without saying that am a gay-friendly celebrant, and proudly embrace diversity. I work with many LGBT couples to provide them with a bespoke and personal ceremony, and without restrictions on content, format or style. Whether you want something that follows tradition, or indeed something different that recognises your own personal circumstances, and lifestyle, we can make it happen. Why not save your ring and vow exchange for your ceremony day and just sign the legal paperwork at the registration service, with your two witnesses! It takes a matter of minutes to complete and is considerably less expensive than booking a ceremony there too.
We can work through things like how you will enter your ceremony, be it together, one at a time, or just one of you with the other waiting at the front. I have lots of experience, and loads of ideas so if you are struggling to work out how it might all play out on the day, don't worry, we can talk it through and then begin to piece things together. We can weave as much about the both of you into the service as you want, and can involve your family and friends too if you wish. Celebrate the freedom to have the words spoken and in the style that you really want, and don't forget you can also select the music that is the most meaningful to you too (without restriction). Have your story told and a wedding that reflects who you are.
As for your venue, well your imagination is your only limit! You could say your vows in a gallery space, in a woodland setting, or by a lake, it really is up to you as with a celebrant, the space does not need to be licensed. You can also choose a time of day that suits you both too. I have worked with couples that have opted for sunset ceremonies, or celebrations under the stars, so don't be afraid to think outside of the box, and have something that you really want.
I am passionate about people having their day the way they want it, with lots personal elements creating memories for everyone involved.
Love is love, and so let's make your ceremony beautifully personalised and completely unforgettable.
(image courtesy of our photographer on the day - http://www.rebeccadouglas.co.uk/)
 
Copyright © 2016 Jenny Knight Independent Civil Celebrant (Surrey, Hampshire and Berkshire)
Back to top