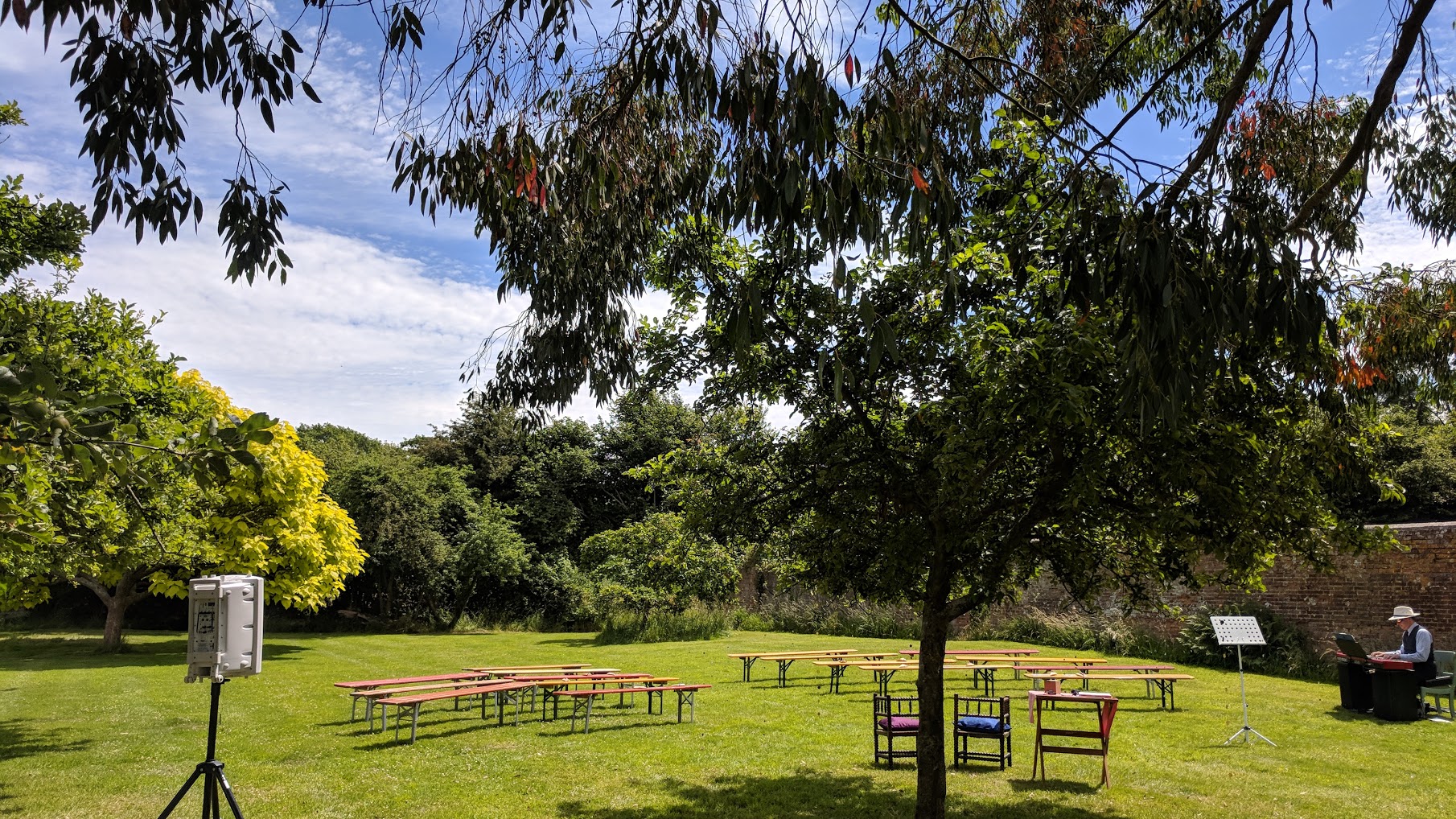 Well, it had been many months in the making and then finally this weekend saw me travelling across a few counties to Sussex for this fabulous outdoor festival style ceremony! The venue's location is withheld from their website, to retain privacy (and I feel to add a sense of mystery too!), and so once you have booked this venue, it is yours and yours alone. A secret space away from it all. How utterly fabulous!!
My bride and groom were all set for their super DIY wedding in a rustic setting and wanted it to feel super relaxed and have a festival feel. They invited their guests to arrive early and pitch their tents ready for an overnight camp, and so when I got there, the scene was pretty much set.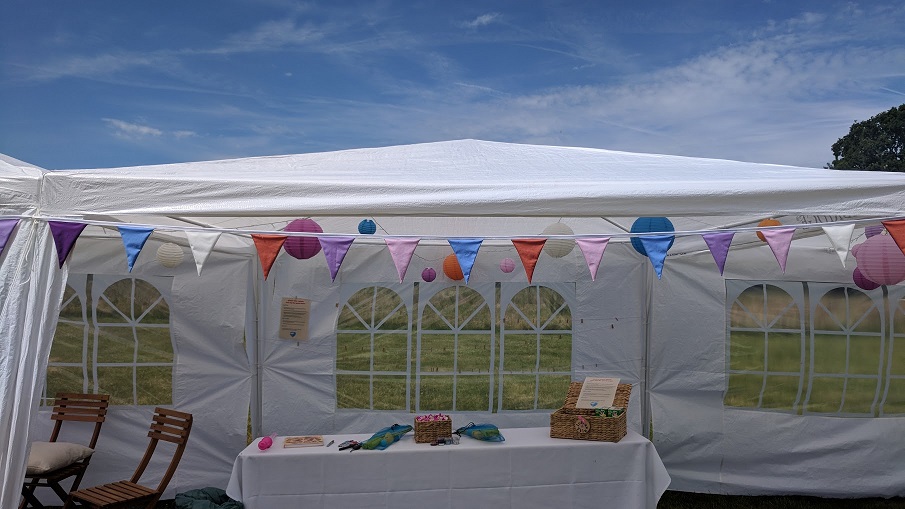 The ceremony was to take place in the orchard on this beautiful working farm, which was flanked by a walled garden. It was as pretty as a picture, and with lots of mirrored garlands hanging from the trees and swaying gently in the breeze, it was simply stunning.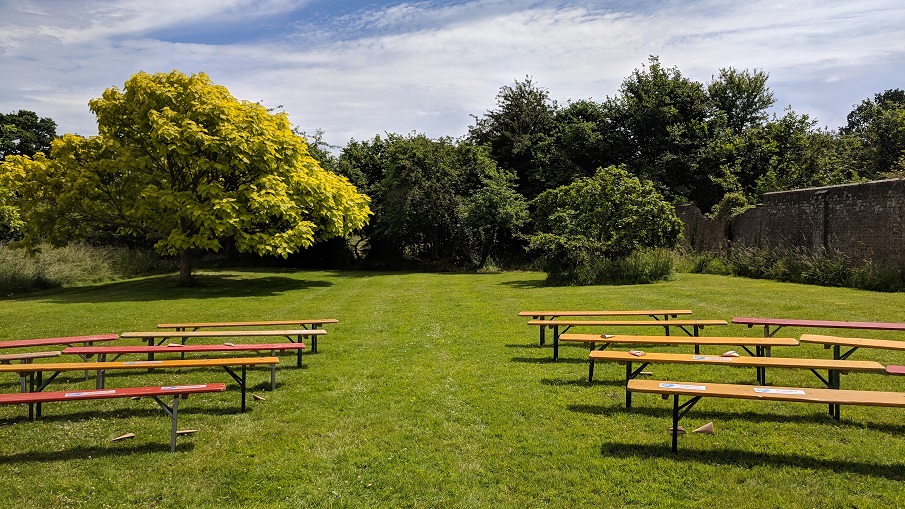 We had two readings, one from their lovely bridesmaid who wrote a poetic piece and finished it with a surprise note from the brides best friend in New Zealand. We had a five cord handfasting and the 'cords' were made from strips of brightly coloured leather. Both sets of parents came up to secure the bindings, and each one represented a part of their lives that mattered most to them.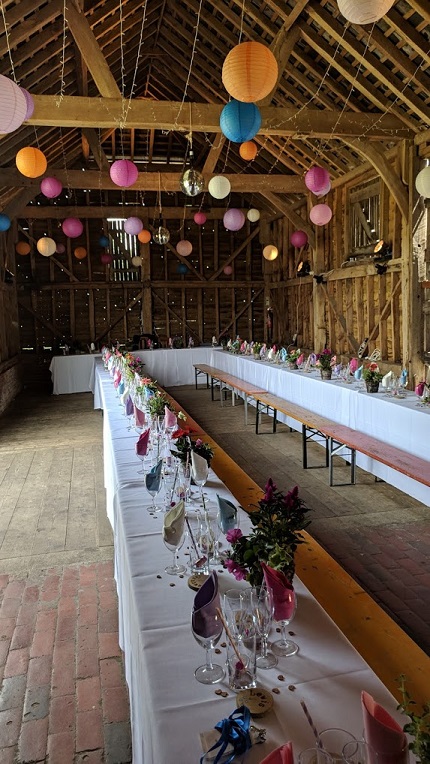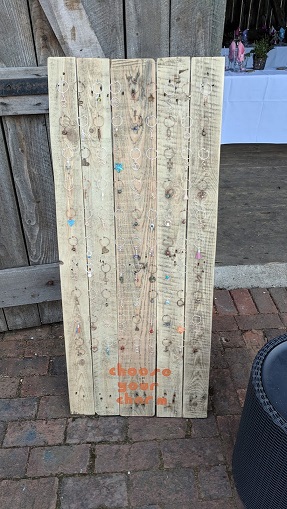 A close friend played live piano music which just added another personal touch and created a fabulous atmosphere in the orchard. It was a corker of a day, and the ambience was added to by the aroma wafting across the farm from the hog roast.
Guests were treated to a wonderful experience at this secret location in the stunning Sussex countryside, and I look forward to being back here again very soon.
Congrats to Sarah & Chris and thanks to Petal and Feast for welcoming me at this amazing venue.
--------------------------------------------
Venue: Secret Barn in Wiston (http://www.petalandfeast.co.uk/the-secret-barn/)
Celebrant: Jenny Knight (www.knightceremonies.co.uk)
Pianist: Ed Kinsella
Venue Team: Petal & Feast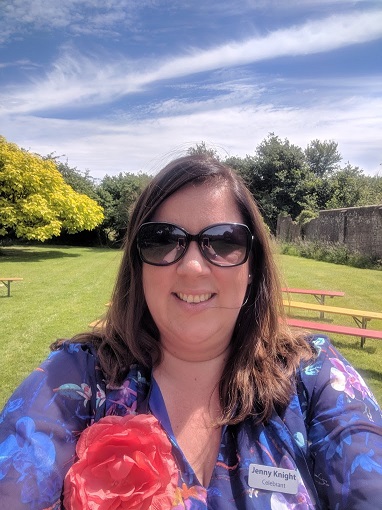 No match found