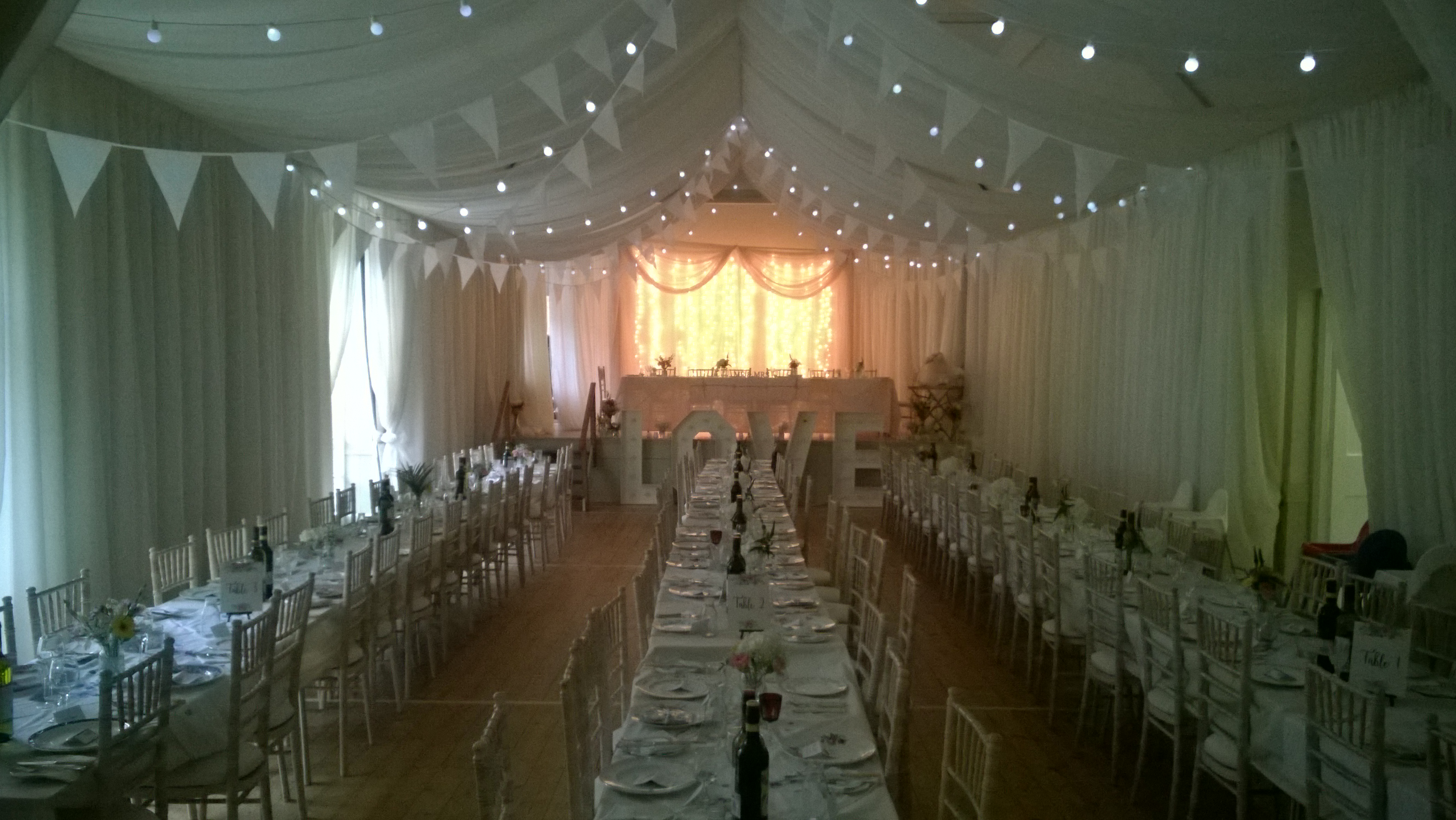 Today's couple are an absolute inspiration to me, they are just wonderful and I was absolutely privileged to work with them on their big day. The setting for their wedding was somewhat sabotaged by todays torrential rain, but nothing dampened our spirits as we moved everyone into a small drinks reception marquee, and created a lovely warm and cosy atmosphere in the absence of the sunshine. Their choice of décor was stunning, with white fabric draped from the ceilings, fairy lights and vintage crockery everywhere, it was quite a sight to behold.
I created a very interactive ceremony, with three readings, and a wonderful surprise element for some key family members. We had a tribute to the grooms grandparents and a good friend that sadly could not be with us today. Little lockets with pictures of those absent family and friends, were pinned onto the groomsmen next to their button hole arrangements, which was a beautiful dedication to those loved ones lost.
The couple wrote some fantastic personal vows, and we had a lovely sentimental introduction to the ring exchange, with details about how the groom had used his grandparents rings to create his own wedding band, and how his nan's eternity ring was to become the brides wedding band. By weaving all of these really lovely personal touches into the ceremony, we created some truly lovely memories for everyone present, and the bride and groom were delighted with the outcome.
It goes without saying that I love my job, and this couple and their gorgeous little girls, were a joy to work with.
Congratulations, and much love for your future Mr & Mrs Glover!
www.knightceremonies.co.uk
www.facebook.com/knightceremonies.co.uk
See more about
Surrey
Ceremonies