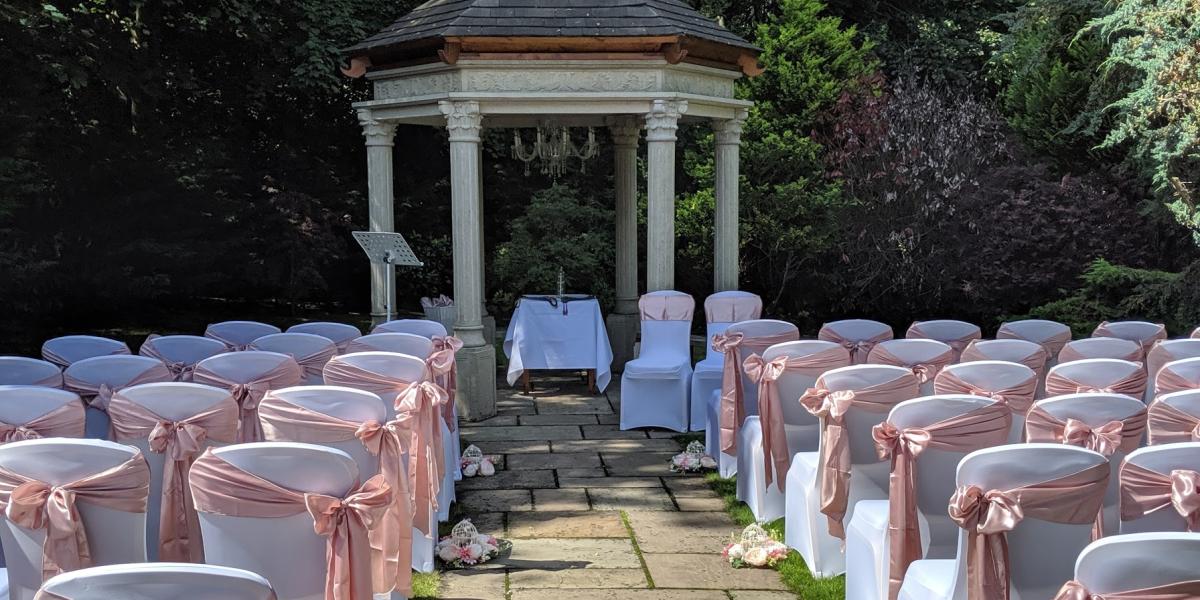 This weekend I was at a beautiful local hotel for a gorgeous outdoor wedding and handfasting.  My couple have been a complete joy to work with, so in love, and very creative, so a personal ceremony was just the perfect fit for them!
My bride is extremely creative and handmade a lot of the decorative items for the wedding, which just made it extra special.
Set in amongst the trees, the setting enjoyed dappled light and had a lovely intimate feel despite being able to hold around 90 people. It had been dressed with their wedding colours running throughout and they even had flower walls and chandeliers marking the entrance to the ceremony area!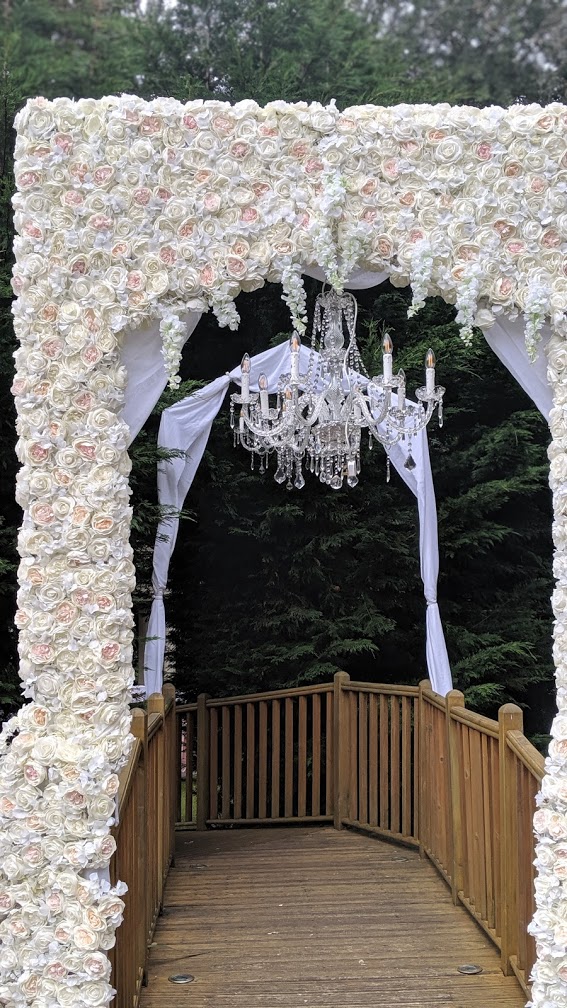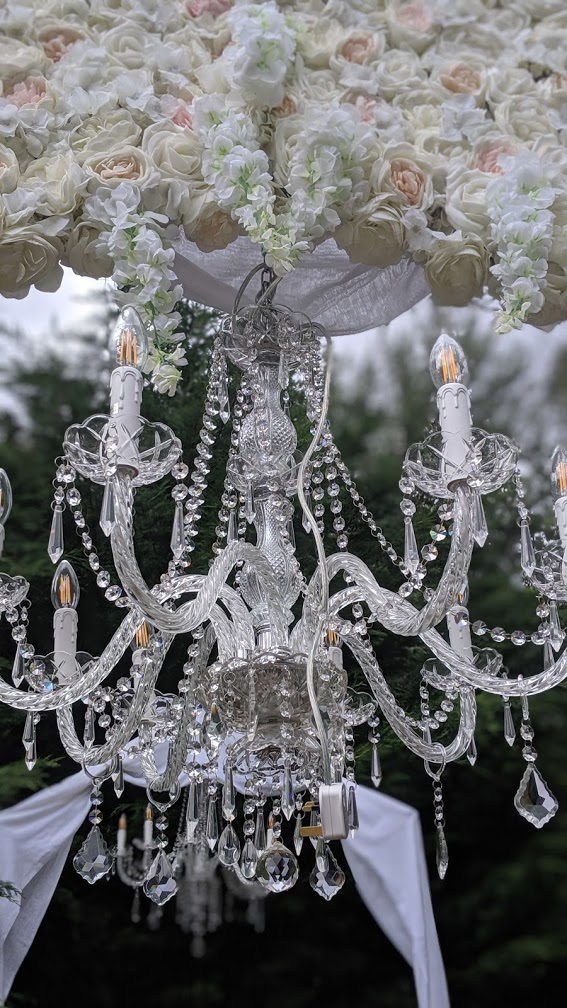 When I arrived I completed my set up, with PA system in place for music and amplified sound during the ceremony.  It sounded great, and there was a perfect spot to 'hide' the speaker too.
It was great working with the venue team who were so organised and together we worked out a plan should the weather turn as it had just started to rain, but blue skies were also coming into view.  Holding our nerve, we went ahead with the outdoor celebrations and thankfully it then remained dry!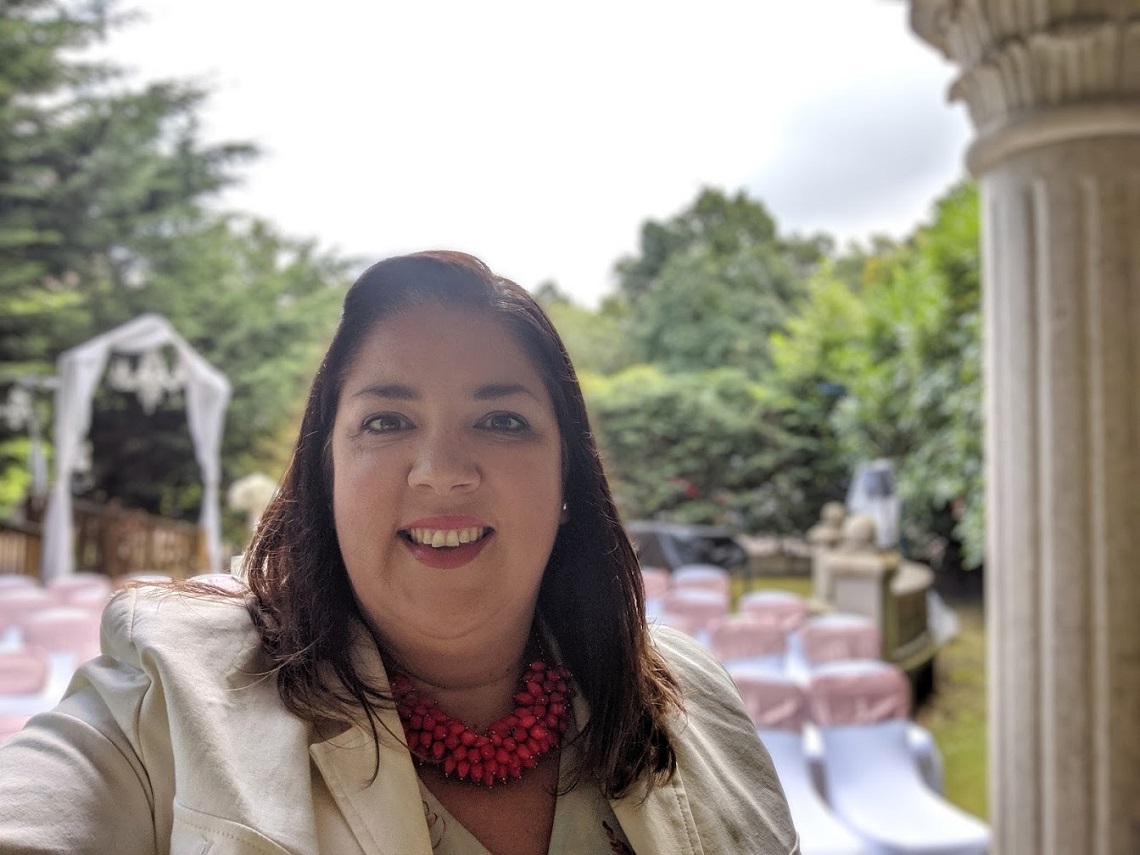 There were a lot of checks to carry out as we had a handfasting with involvement from the bride and groom's brothers and so a run-through was a good idea.  It was all coming together, and the groomsmen and bridal party were all on-site and getting ready.
When I popped up to see the bride, she was so calm and with all of her maids with her, they were all having a lovely time and enjoying the build-up and preparations.
As guests were seated, it was then time to deliver my welcome messages and there was a special song that they wanted to play before the bridal party arrived.  As they did so, the music changed and all of her lovely maids came in first leaving a perfect and clear view of her and her father.  The groom was so eager to see her and wow did she look sensational!!  Her hair and makeup were just perfect and her dress was off the charts amazing!!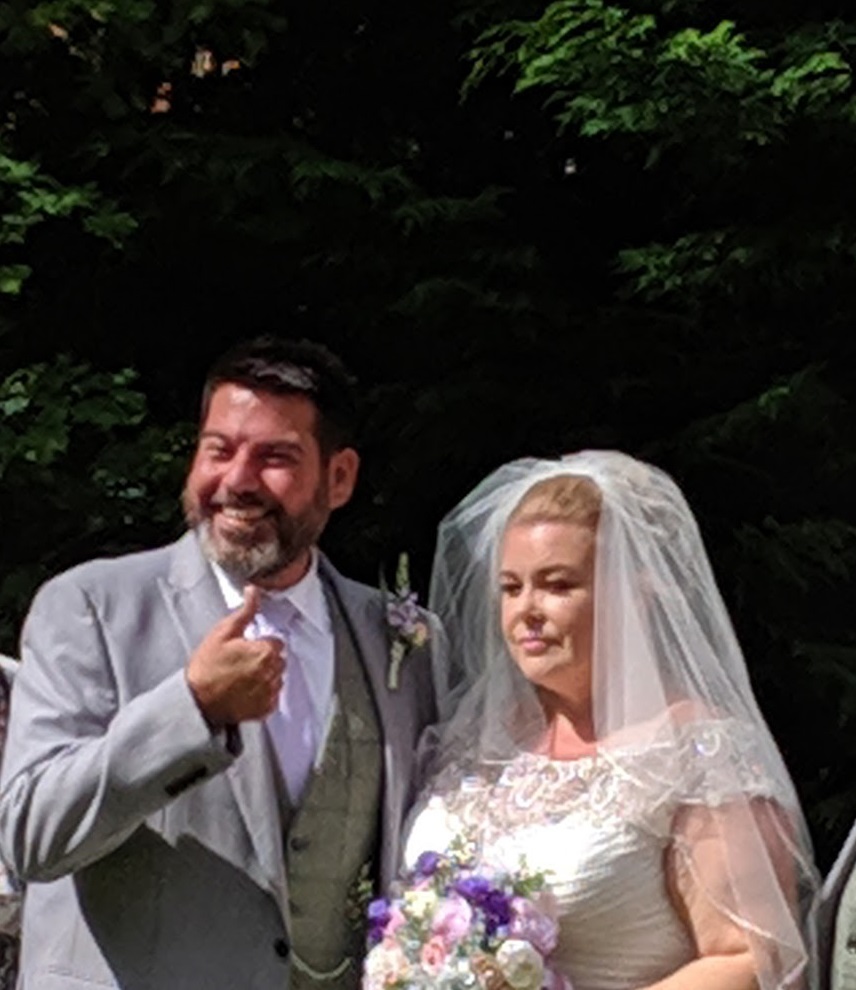 The ceremony was warm, sincere, and all about their journey together.  These two have a great connection, deep-rooted respect and a great friendship. Their shared sense of humour means their home is always full of laughter too and they are just so happy being together.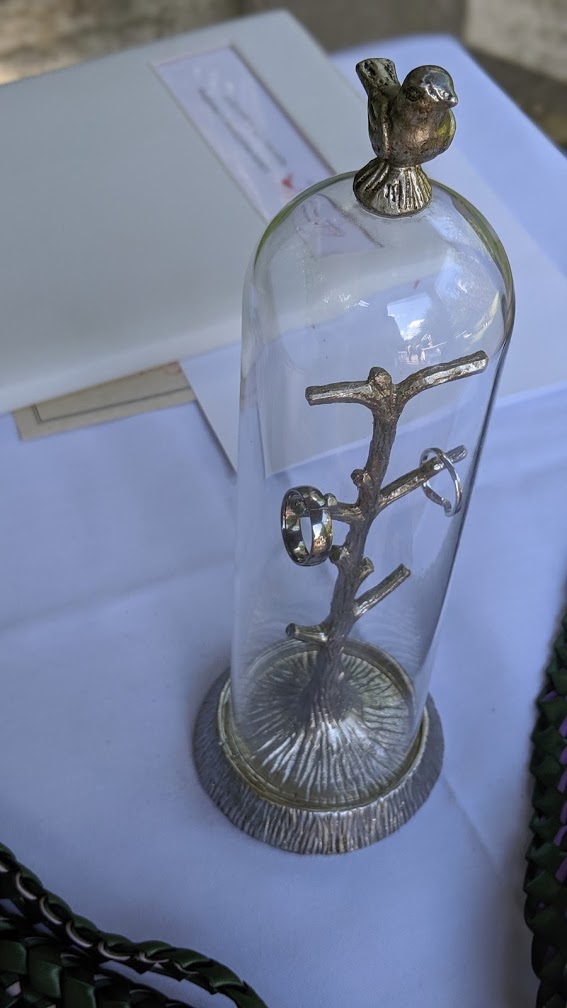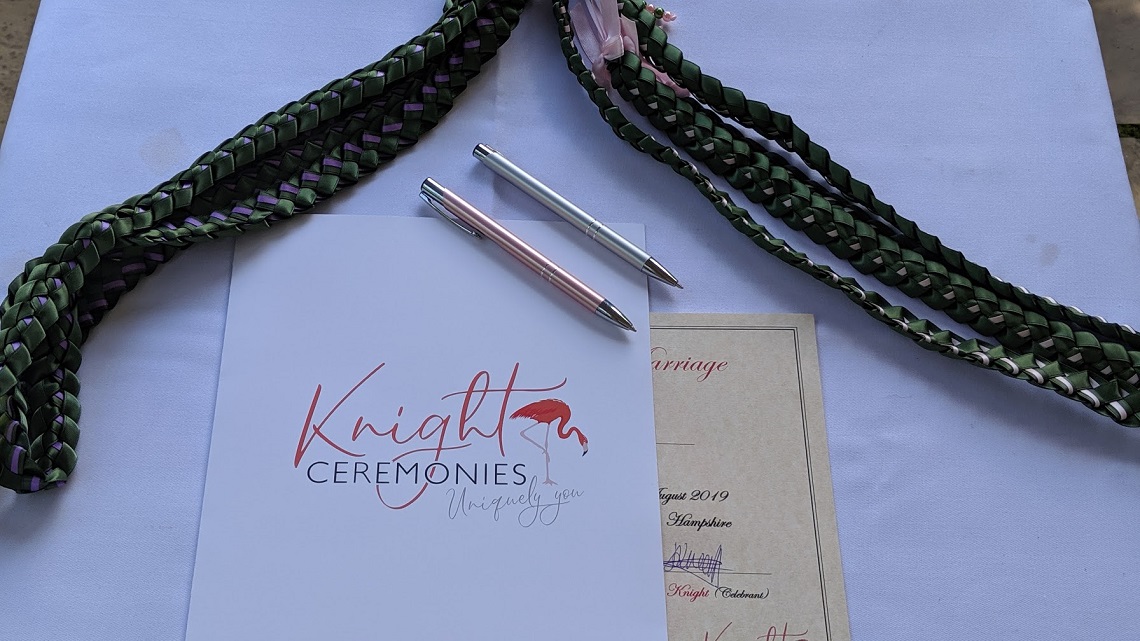 Having shared some lovely personal vows and exchanged their rings, we had a double cord handfasting, with one for each of the two families joining together.  Both brothers came up to wrap their hands, and we read a lovely blessing before they held their hands for all of their guests to see what had just happened.
As they signed their certificate, guests all received a fabulous personalised ribbon wand and they all moved into positions along the aisle and walkway, to form a long line of support as the couple began their recession.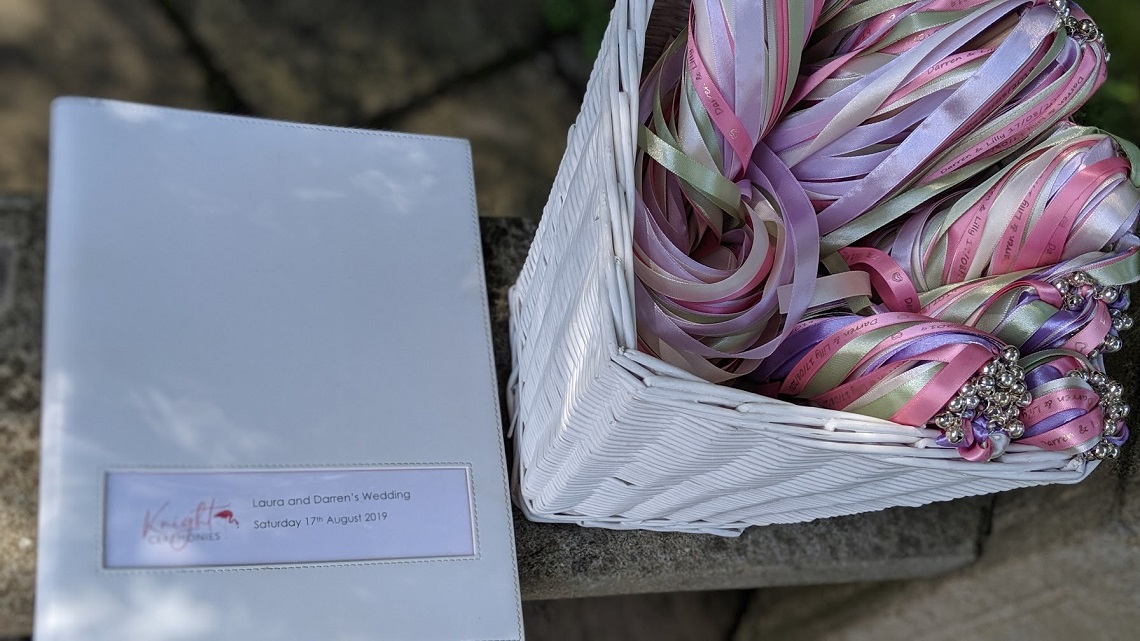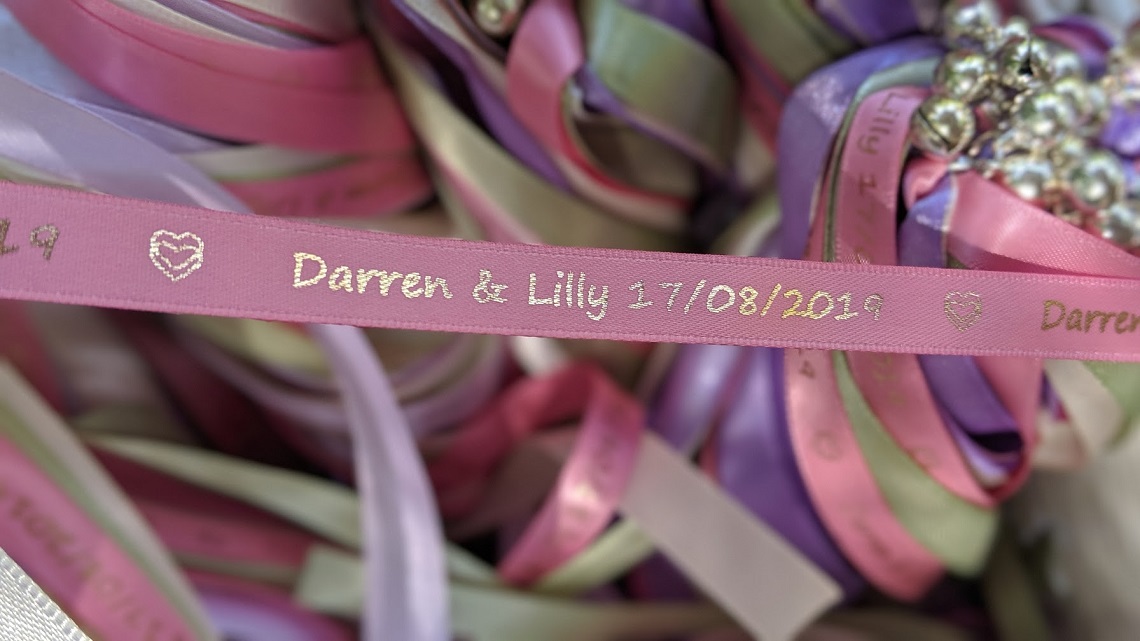 It was a lovely, touching ceremony with lots of laughter too.  The perfect start to their wonderful day.
Congrats Mr & Mrs Lee, and may laughter and love always fill your home.
(all images in this blog taken by Jenny Knight)
---------------------------------
Dream Team:
Venue: the amazing team at Casa Hotel, Hampshire
Celebrant: Jenny at Knight Ceremonies
Photographer: (the couple's friend Dijana Capan) from Division Images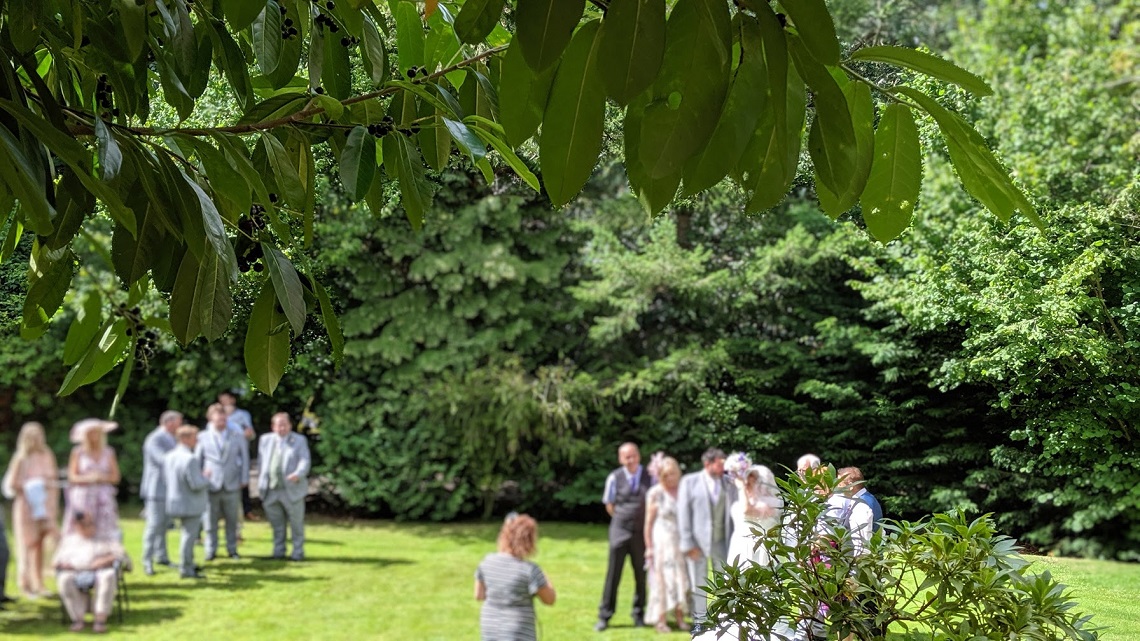 See more about
Hampshire
Ceremonies