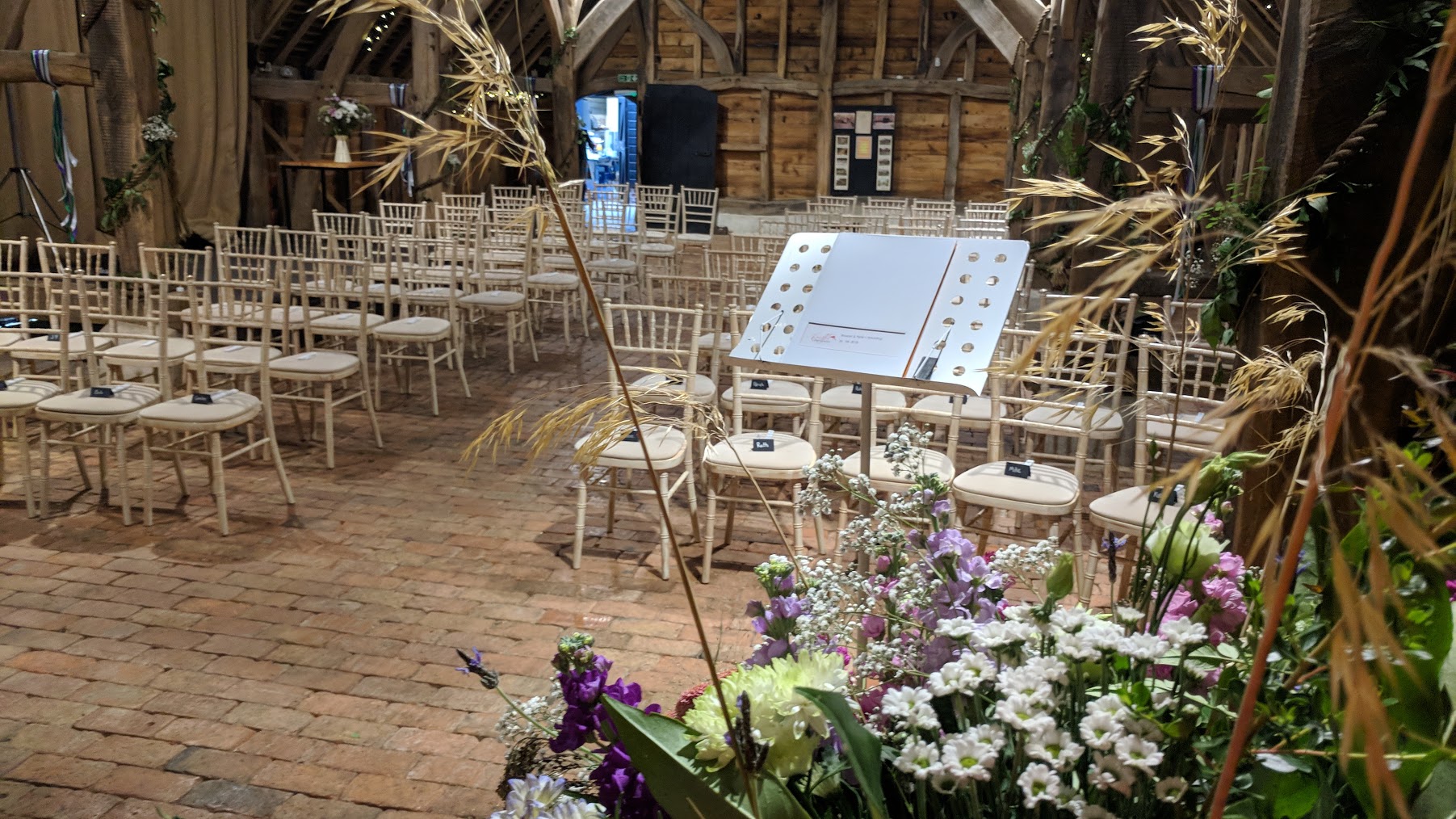 My third and final ceremony of the weekend, saw me heading through the Surrey countryside to the gorgeous Gildings Barn.
Despite rain deciding to make an appearance, the ceremony plans translated perfectly to an indoor celebration. A huge benefit to having booked me as their celebrant, we had discussed all options ahead of time so it all unfolded smoothly on the day.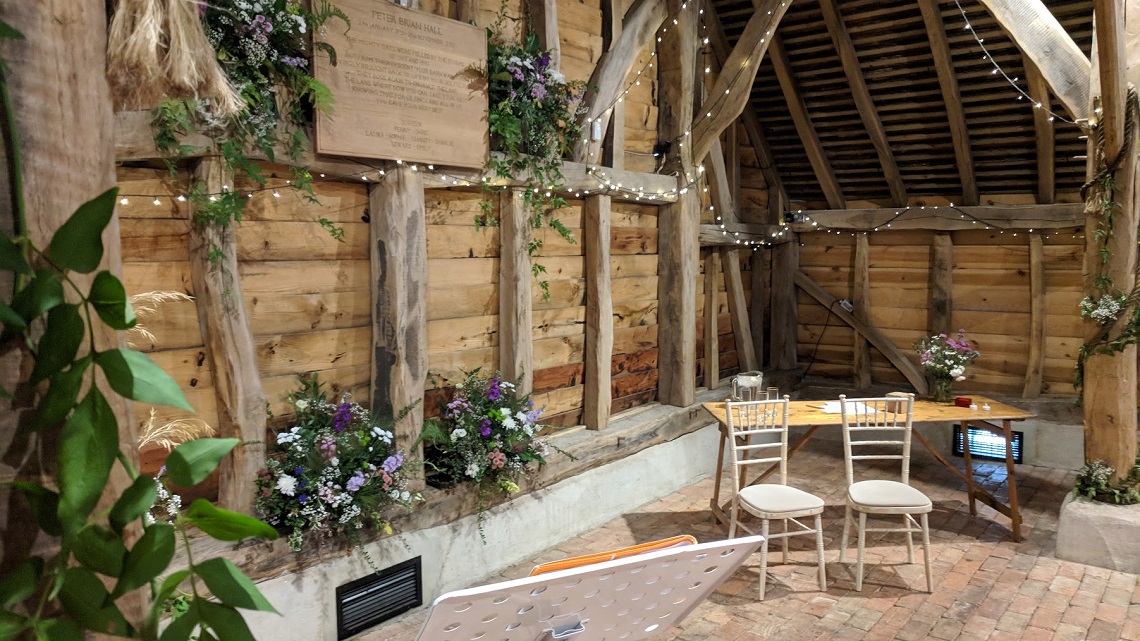 My Scottish couple met in 2005 whilst working together at a cinema in Aberdeen, and unbeknown to them at the time, it would be where their journey began, and the start of something very special indeed.
"Pete was a projectionist and Rowan was in charge of cleaning and prep, and apparently he would often play tricks with the lighting and scare her in the empty cinema! Their initial crossing of paths set off a wonderful chain of events, and is ultimately the reason we all find ourselves here today!"
After having met them at the barn almost 2 years ago, we have been creating quite the special ceremony. Following a wonderful procession, a warm welcome, and three beautiful readings, it was time to recap on their story.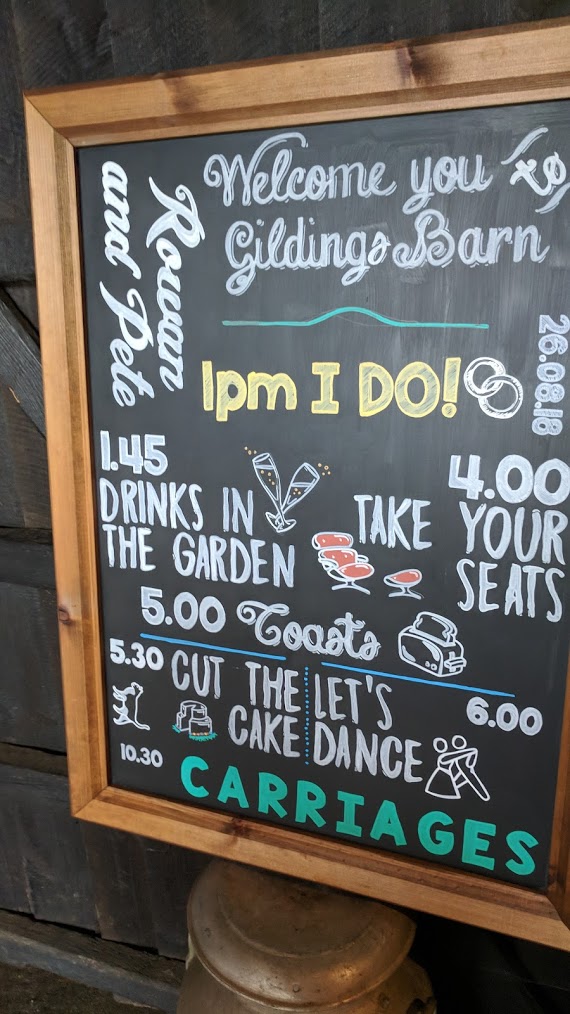 With a mix of guests from family, old friends and new acquaintances, I weaved many personal details into their ceremony script and brought their unique story to life on their special day. I love to share details about my couple in their ceremony as it is such a wonderful opportunity to provide the whole picture to those that perhaps only have a snippet of their lives so far.
"Things got serious when they bought a cat (the lovely Bella), and I am told that she is a key part of their lives together!"
With the groom and many family members in kilts, and a barn full of gorgeous floral displays in the tartan colours (courtesy of the skilled mother of the bride and her friends), the atmosphere was one of warmth, love, family bonds and a strong Scottish heritage.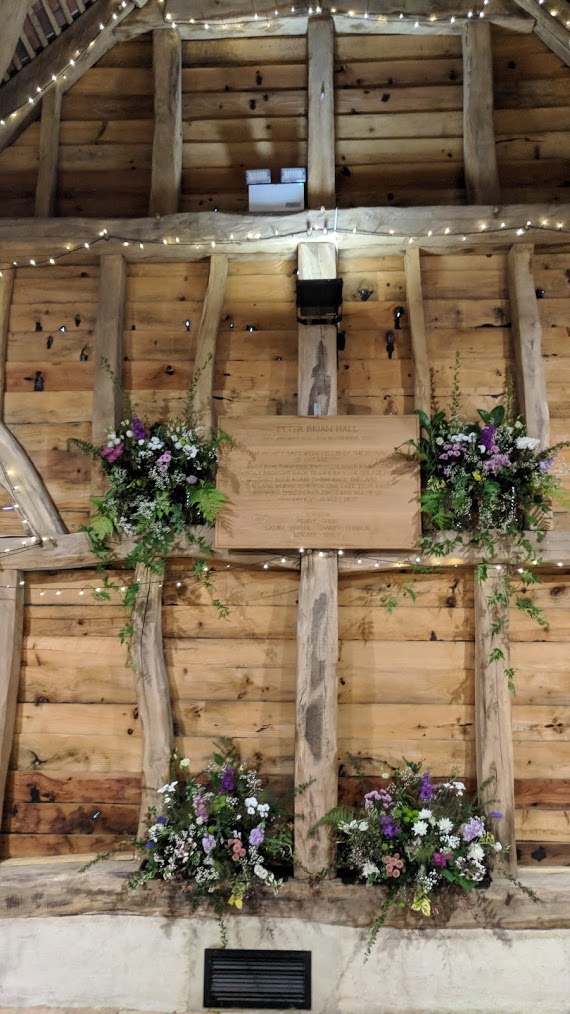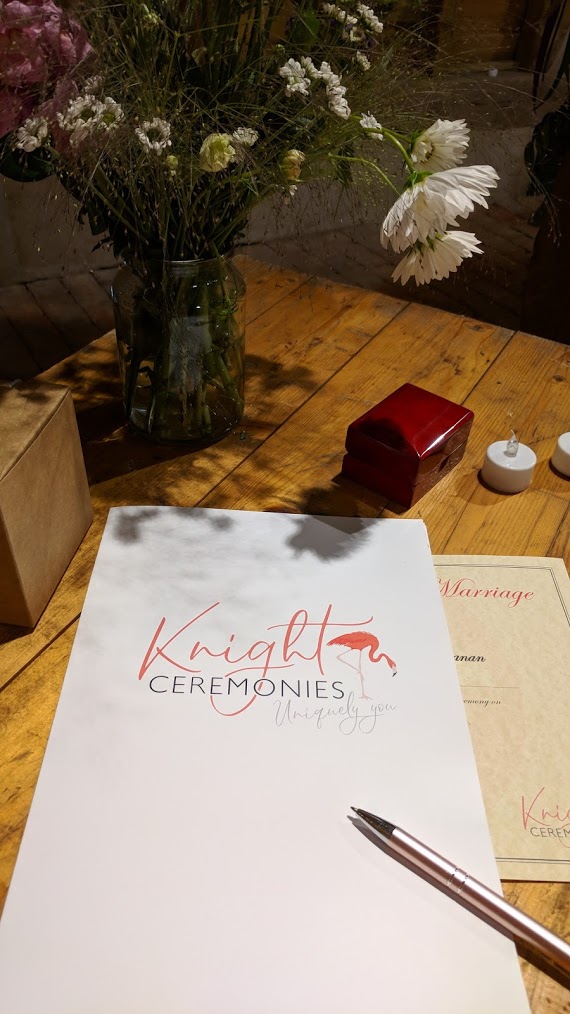 I was delighted to have been a part of this couple's wedding day, and I wish the new Mr & Mrs Buchanan a wonderful life full of laughter and happiness.
Congratulations!
(all images taken by Jenny Knight during ceremony set-up)
-------------------
Venue: Gildings Barn (http://www.gildingsbarns.co.uk/civil_ceremonies.htm)
Celebrant: Jenny Knight (www.knightceremonies.co.uk)
Photographer: Lynsey Grace Photography (https://www.lynseygracephotography.com/)
Caterers: Chris Moon and his fab team at The Wheeler Estate (http://www.thewheelerestate.co.uk/)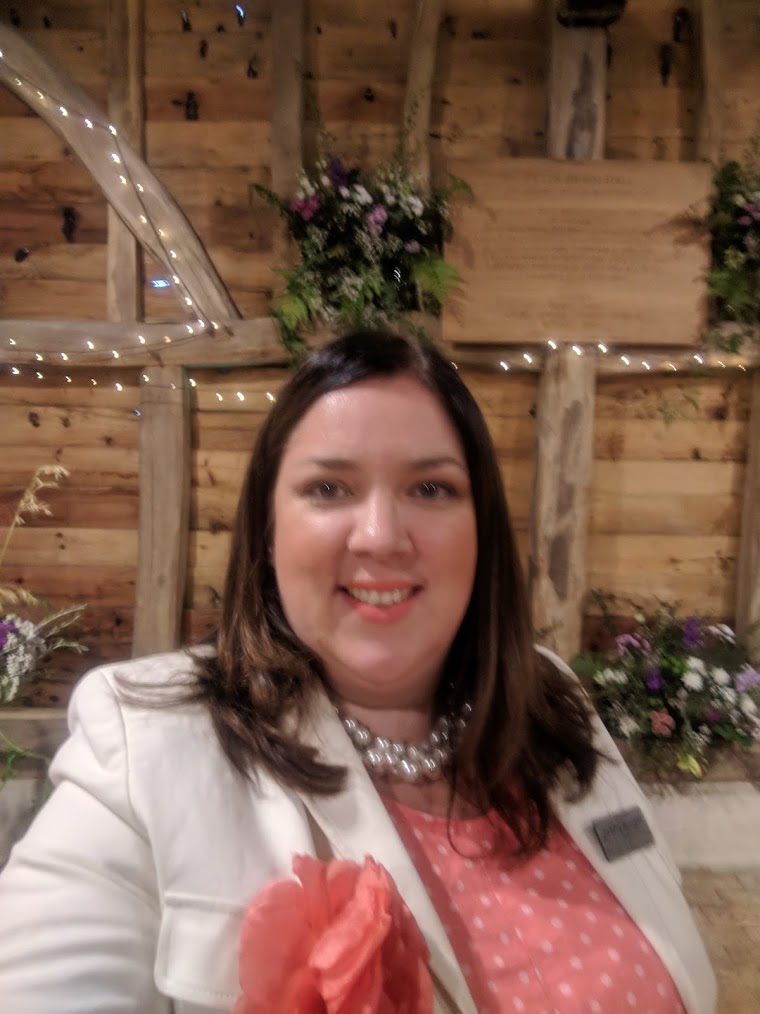 See more about
Surrey
Ceremonies