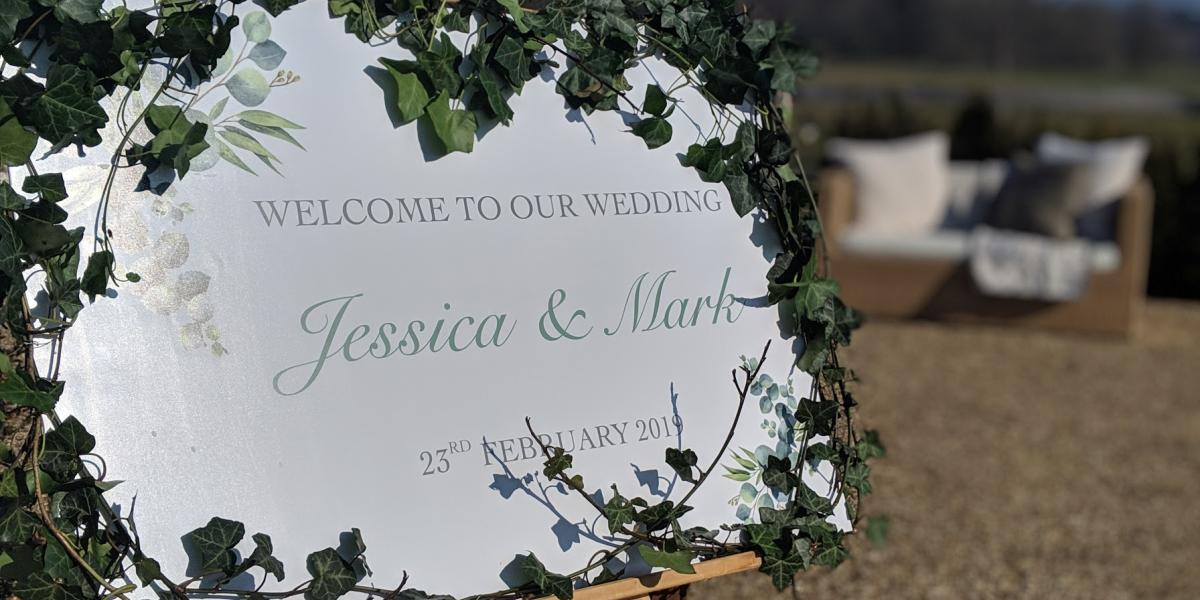 What a spectacular day it was at High Billinghurst Farm today!  The sun shone the whole day, and the skies were clear and blue for the beautiful wedding of Mark and Jess.
I first visited the barn with the couple some months ago, and it was just devine, but today, the bride and groom, along with the catering team (owned and run by the bride's father) took this already gorgeous space to the next level.  It was embellished in the most beautiful way with flowers and candles and soft furnishings that wouldn't look out of place in a luxury wedding shoot.  It was jaw-dropping!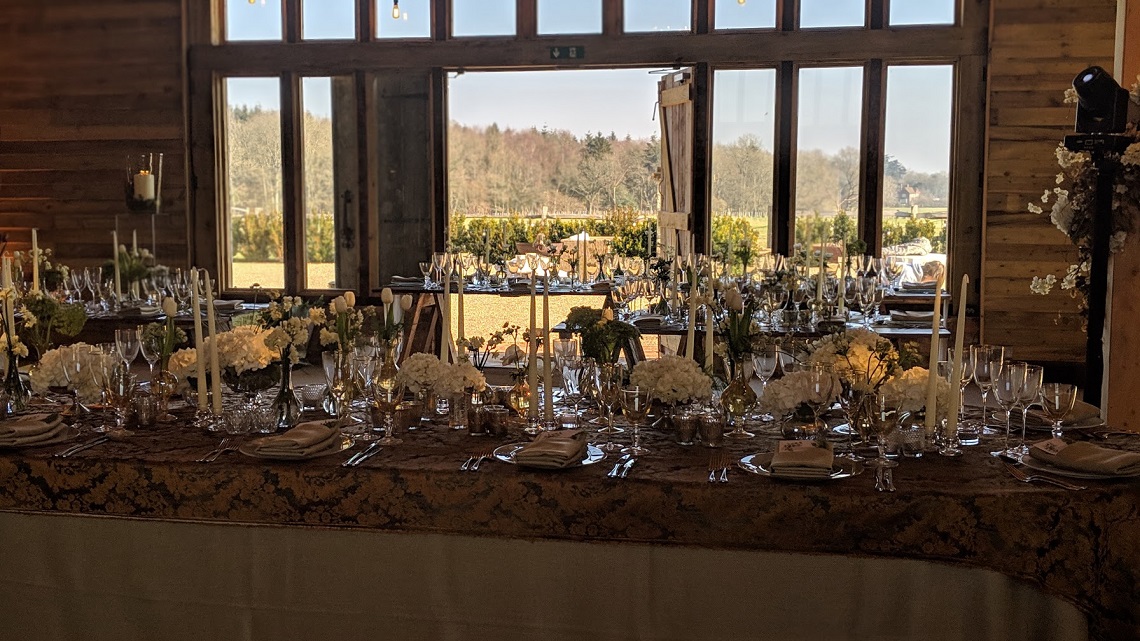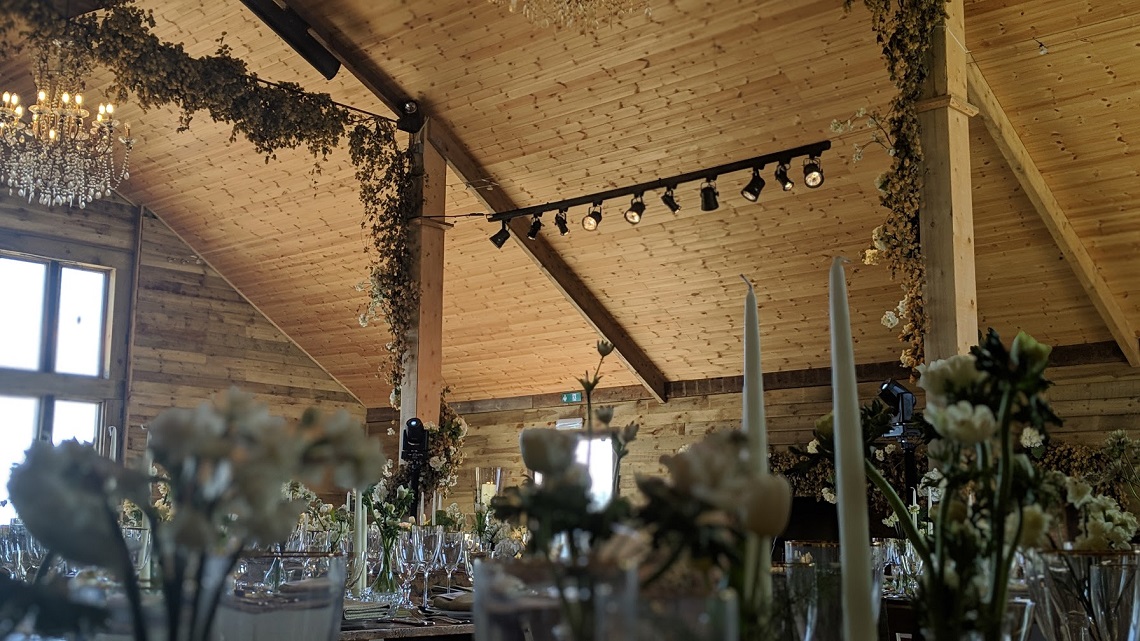 When I arrived today to big blue skies and sunshine, the venue was held in the most amazing light, and the buzz about the place was fabulous!  Everyone that was there was working their magic to create a special day for these two lovely people. 
Caterers were setting up, paying attention to the smallest details, I saw the videographers and photographers all mapping out where they would move during the ceremony, and of course, I was there running through details and cues with other suppliers, and checking standing positions with those doing readings, and the best man and groom too. 
After this, I then conveyed all of these pieces of information to the photographer and videographer to ensure we worked together smoothly once the ceremony began.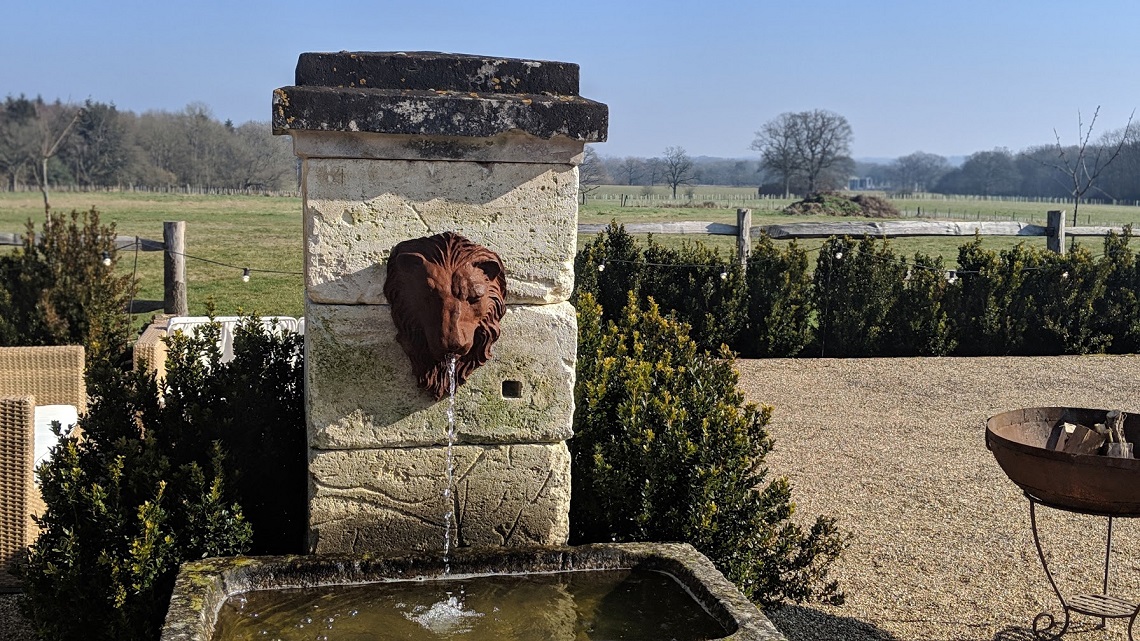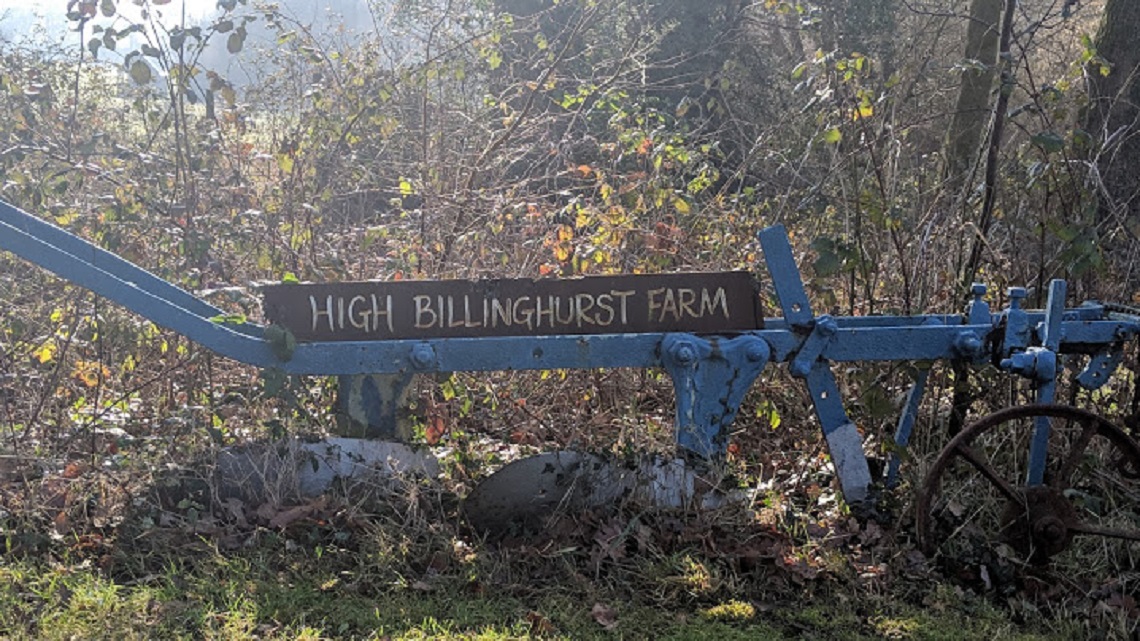 Jess and Mark met at a friends birthday party in 2010 and have spent the last 9 years accumulating the most wonderful memories together, and today saw them committing to one another in front of over 100 of their nearest and dearest. 
"These two have a great balance to their relationship and they have each other's backs.  They tell me that their biggest challenge so far has been choosing which shade of grey to paint their flat, but I am sure it is their ability to compromise and laugh together that will ensure a strong bond remains between them."
The bride's family come from France and so there was a lovely large French contingent present, who were pleasantly surprised to receive a little welcome in their language!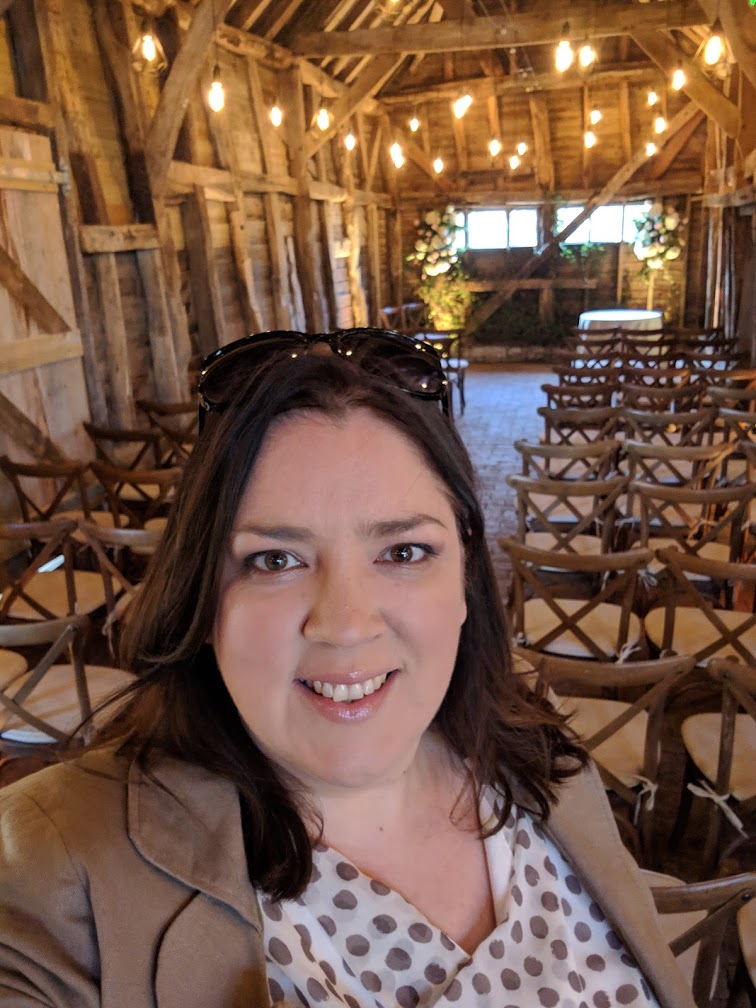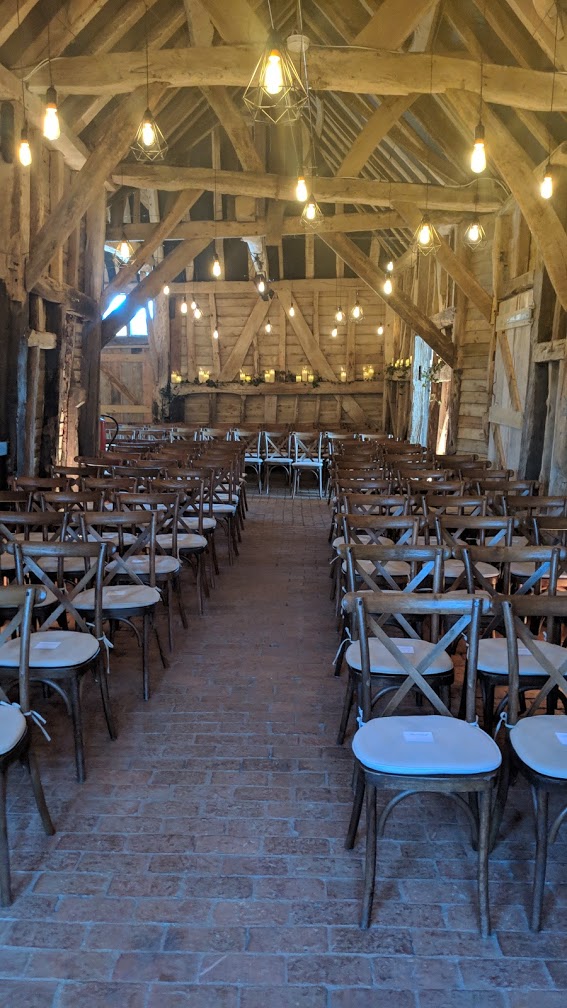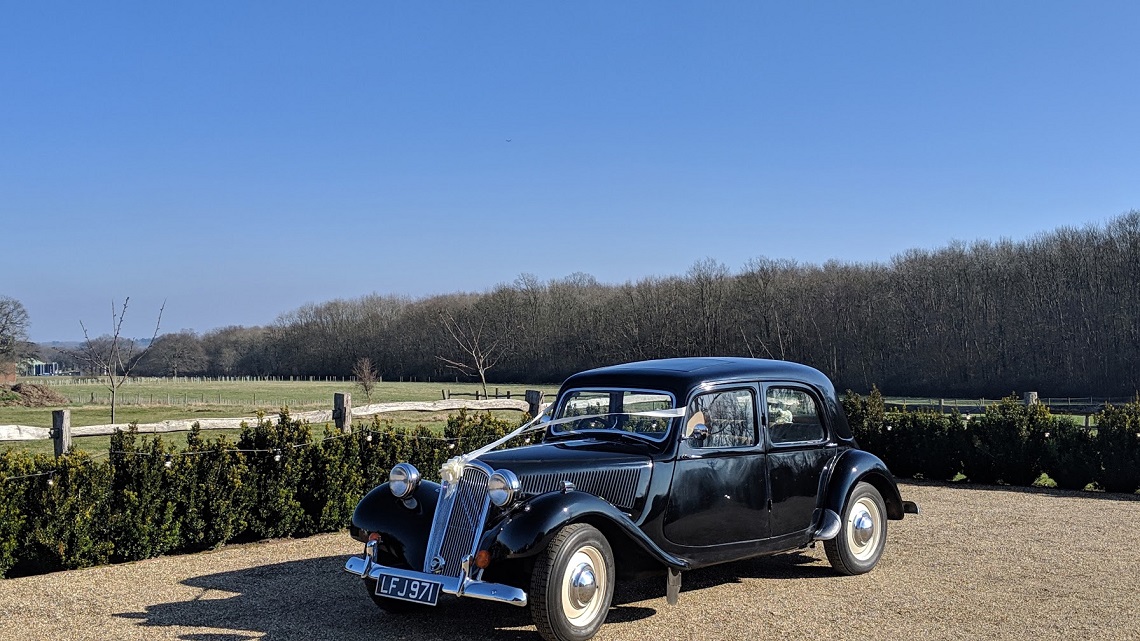 After settling all of the guests, I went out to welcome the bridal party, run through a few things with the bridesmaids (who would be flanking us at the front before taking their seats), chat to the bride and her father and make sure they were happy and ready for their big entrance!
Having worked out lots of cues with the catering team, and string quartet (they were positioned out of sight and the shape of the barn meant I couldn't see the bride entering), it all ran like clockwork, and the bridesmaids and cute little page boy and flower girl made their way down the aisle, followed by Jess and her dad.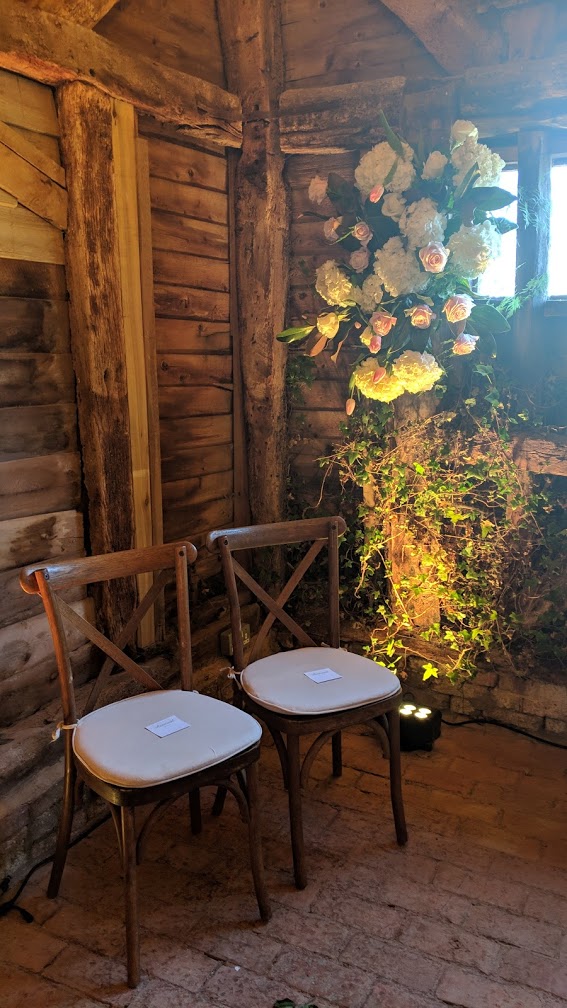 As everyone turned to watch the bride's entrance, I too enjoyed the moment but I then look to the groom, and today I could see just how much these two love one another.
"So looking ahead to their future together, apparently Mark is looking forward to forever being able to use the phrase "yes dear" and to being able to finish Jess' food at mealtimes!  Jess, on the other hand, is looking forward to spending every day with the person that makes her laugh . . . "
It was wonderful being able to share details about this lovely couple as part of their ceremony, and with three fab readings from family members, there was a lovely sense of support and of course love in the room too.
The couple shared modern vows, the bride's words varying slightly from the grooms and tailored to suit their relationship and lifestyles.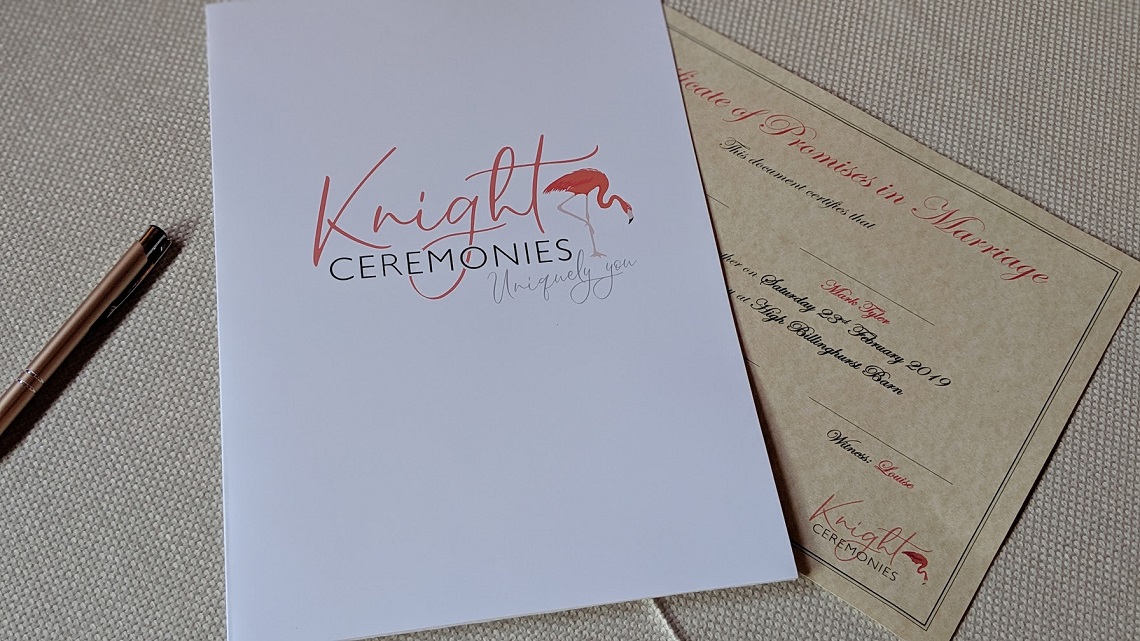 After signing their commemorative certificate, they made their way back up the aisle to huge cheers and headed outside into the sunshine for their confetti throw.
As I guided guests outside, I was met with so many compliments about the ceremony, with lots commenting on how lovely it was to hear details about the couple that they had not known before.  It is a real privilege to lead a ceremony, and I love being able to help them make special memories on their big day.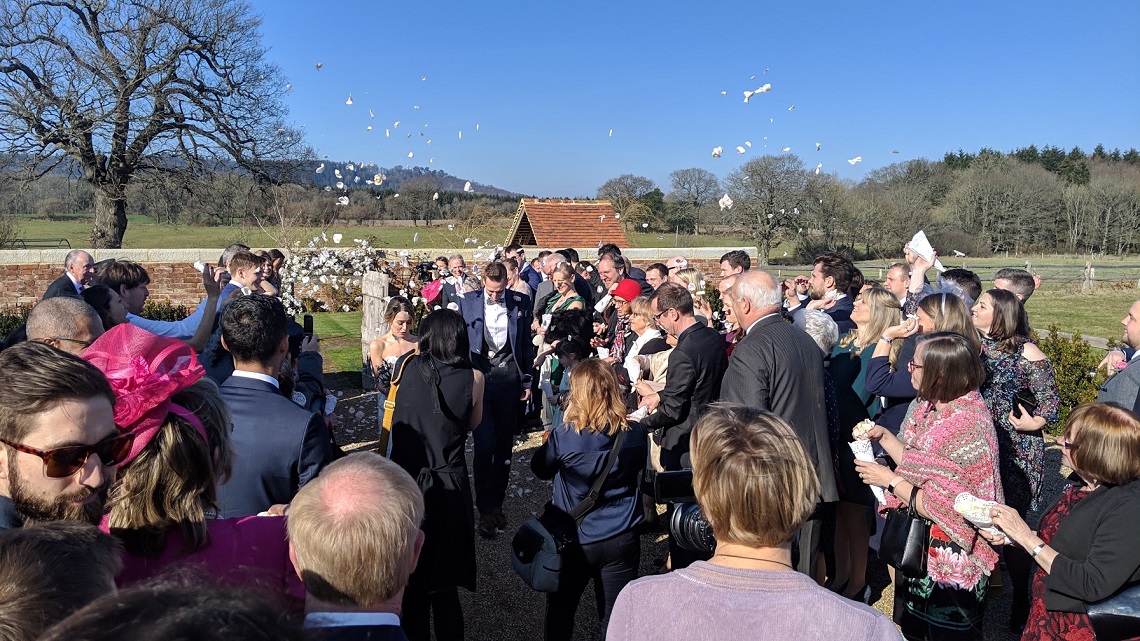 Congrats to Mark and Jess and may your future be filled with love and laughter.
xx
(All images in this blog were taken by Knight Ceremonies during set up and post-ceremony)
-----------
Venue: High Billinghurst Farm (http://www.highbillinghurstfarm.com/)
Catering and co-ordination: At Home Catering UK (http://www.athomecatering.co.uk/)
Celebrant: Jenny Knight (www.knightceremonies.co.uk)
Photographer: Eddie Judd (and Emma) (https://eddiejuddphotography.com/wedding-gallery/)
Videographer: Joanna Fry (https://www.johannafry.co.uk/)
See more about
Surrey
Ceremonies