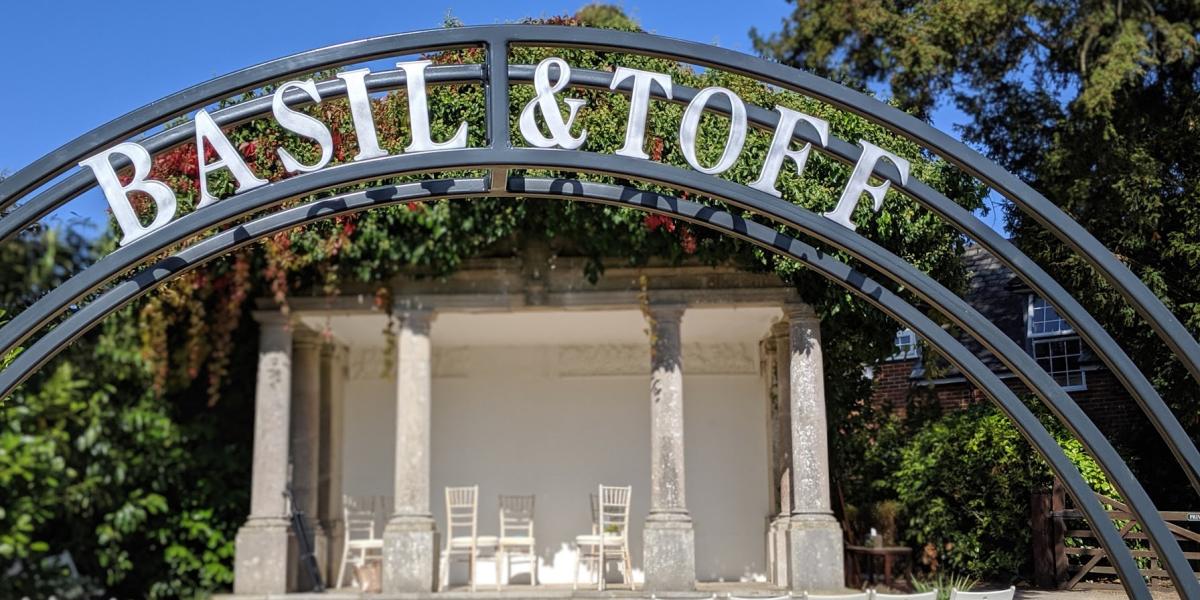 On a beautiful sunny autumnal day yesterday, I had the pleasure of leading a super wedding, full of personal details, fun and family involvement.
My couple have the loveliest story, which all started at work, and in order to keep things discreet during the early stages, they gave each other code names (see pic of ceremony entrance arch!).  My groom named his bride "Toff" as his initial impression of her was that she was "quite posh", and my bride affectionately gave her groom the name Basil after her beloved dog! 
With those details all noted in my folder (and with a wry smile!), we set about building their ceremony words around their story, and their love of their family.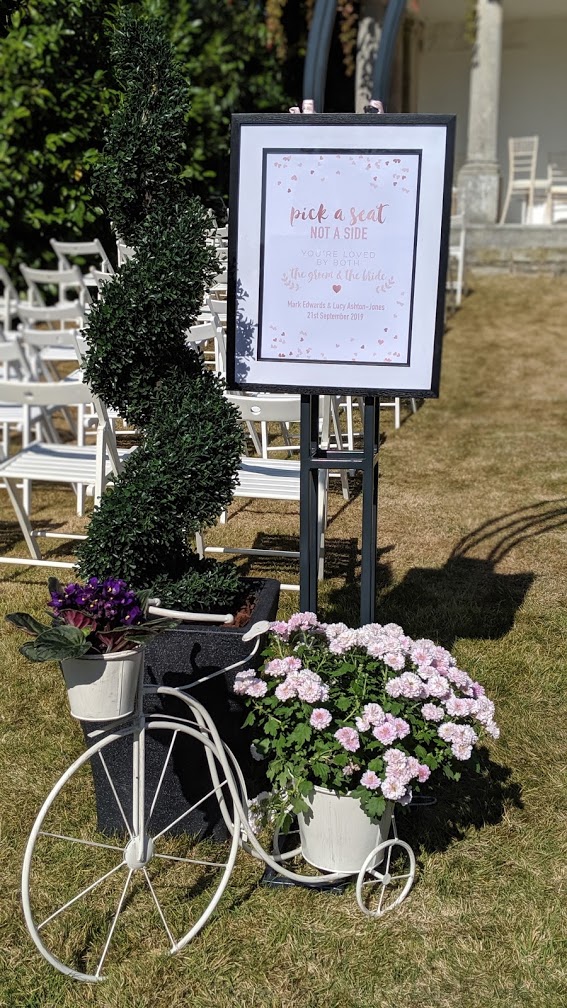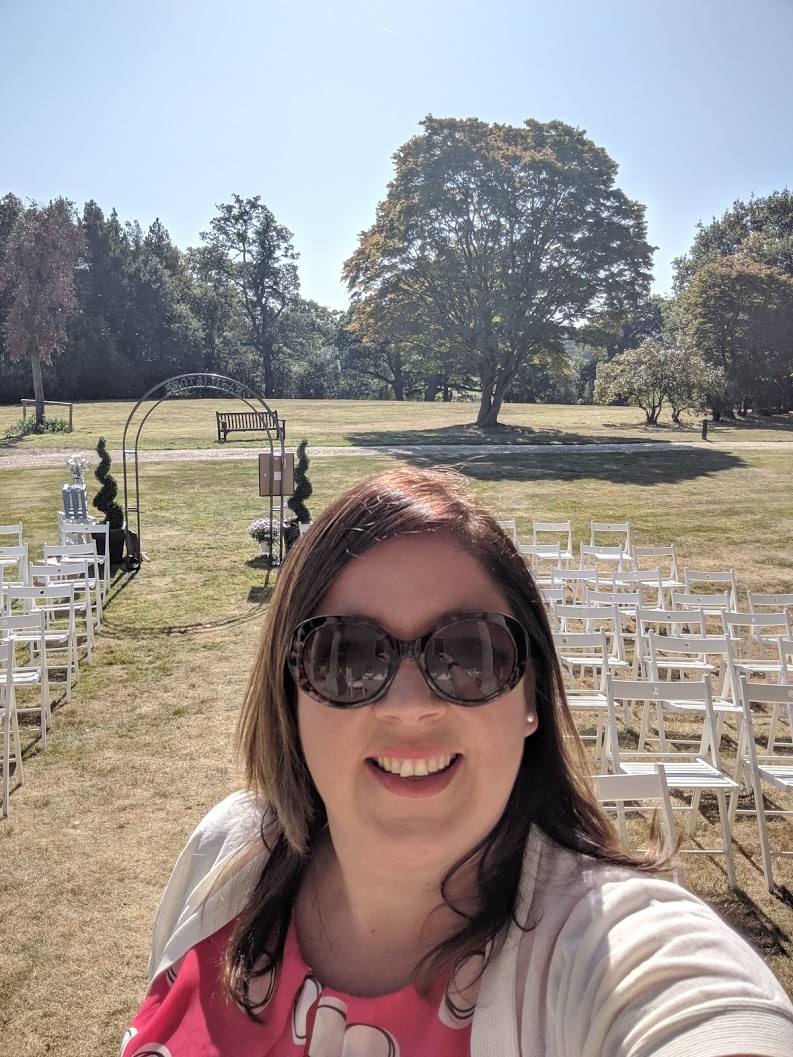 When I arrived the ceremony area was all set, and looking beautiful, so I just added my things in place, and set up the PA system and began my sound checks.  I was on-site nice and early so I got to have a lovely chat through things with the videographers, photographer and the groom and his best man, so everyone knew what was happening and when. 
The groom's very talented niece was performing a song with an acoustic guitar during the ceremony and so I also ran through when she would be playing and made sure she felt comfortable.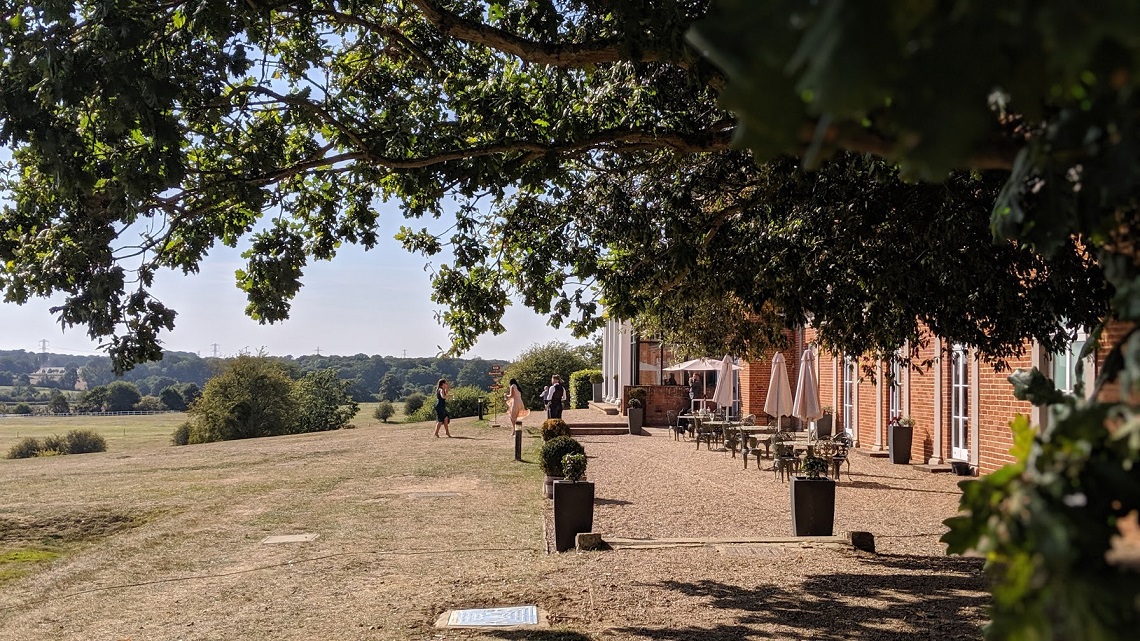 It was soon time for everyone to join us from the main house to take their seats outside by the gorgeous stone-built folly, and the weather couldn't have been better.  There were clear blue skies and sunshine all day!
With a quick check-in with the bridal party, I made my opening address and we welcomed the page boy, flower girl (two of the groom's children), the adult bridesmaids, then the bride and her father.  As the bride came into view, the groom was quite overwhelmed and had an emotional moment which is always so sweet to witness. 
These two are just so in love, it's a joy to see, and as everyone was seated and the couple took to their seats, I could feel the excitement in the setting, and I was so delighted to be there in that moment and about to share their story.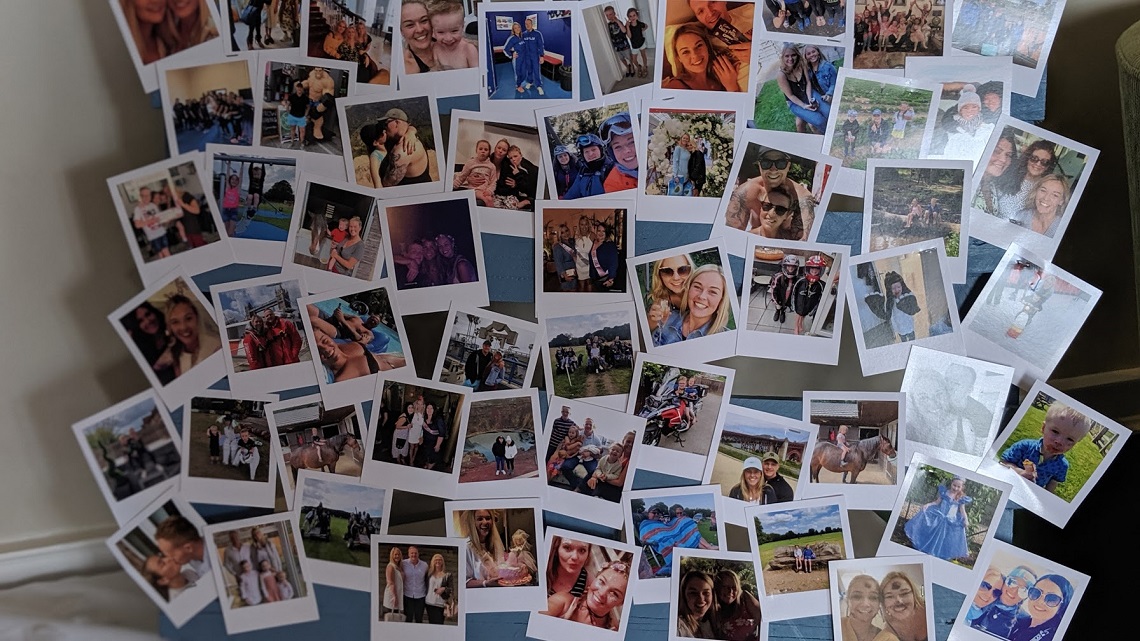 As details about their journey unfolded, I could see lots of smiles as happy memories filled the minds of their nearest and dearest, and it was clear that everyone was fully supportive of these two lovely people.
After a magnificent live performance by the groom's niece, it was time to make their promises. As the bride was not just joining with her groom yesterday, but with his three amazing children too, we celebrated this wonderful blended family, by asking the children to join us to make some promises.  They were an absolute delight and all responded with their responses into the microphone and all received a huge round of applause afterwards!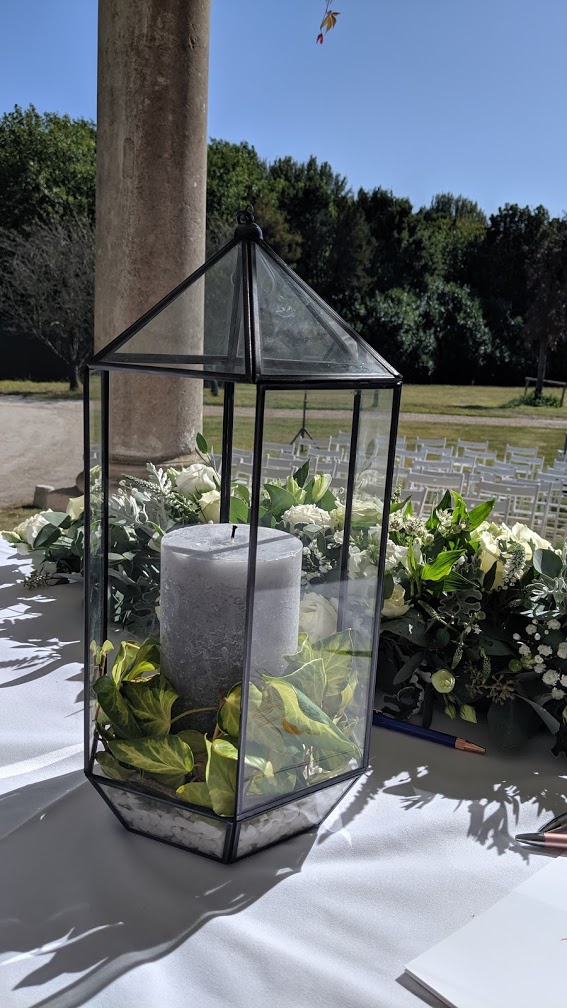 Before the couple then made their vows to one another, we asked them all to move into the folly to light a family unity candle, one that would remain lit for the remainder of the ceremony and that would be re-lit on their anniversary to remind them of all that they have achieved together.
With vows shared, and then rings exchanged with the help of the best man and the groom's eldest son, they signed their certificate and I presented them to their family and friends to lots of cheers and applause!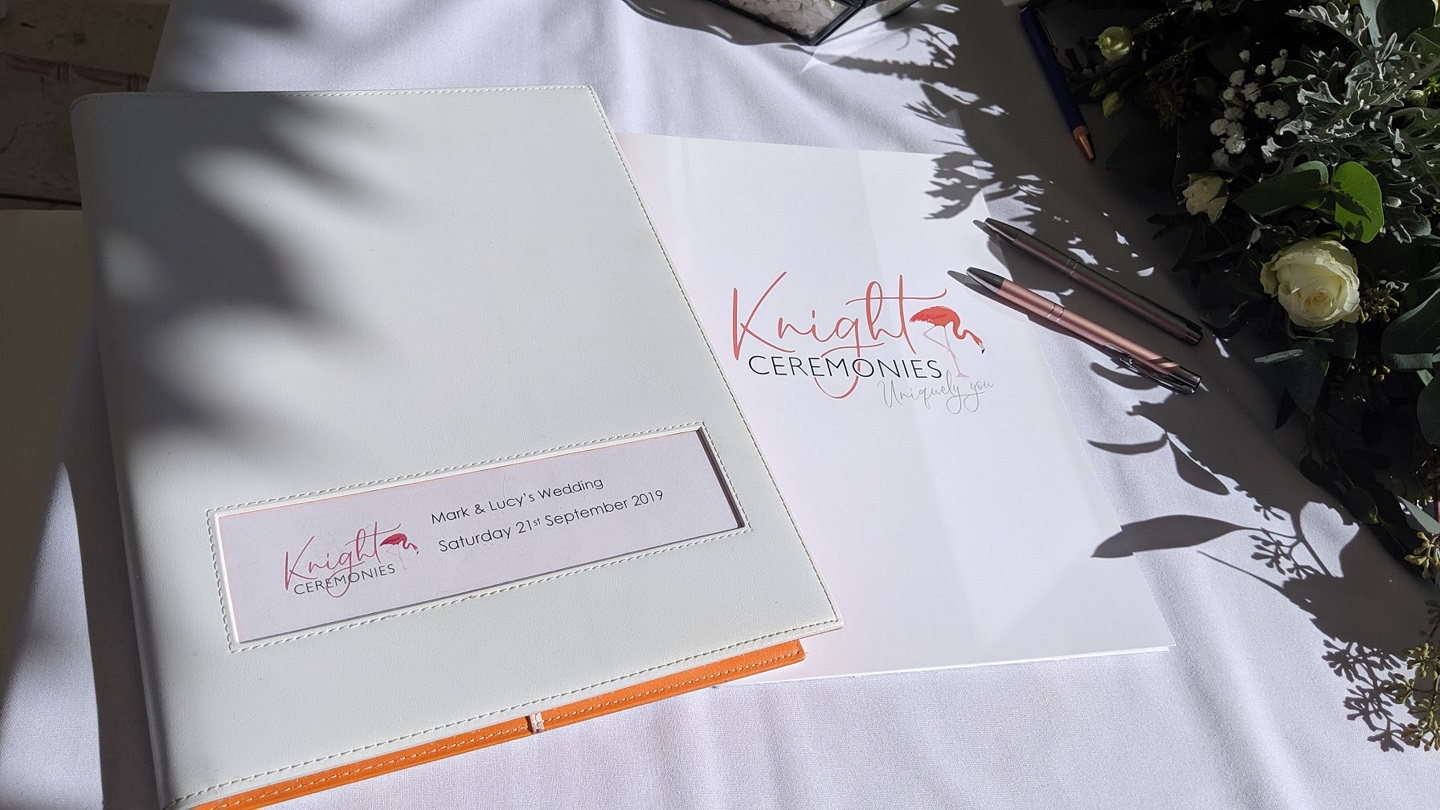 What an absolutely wonderful day, and I wish the new Mr & Mrs Edwards (and Sienna, Kai and littleFreddie) the very best for their future as a family unit!
x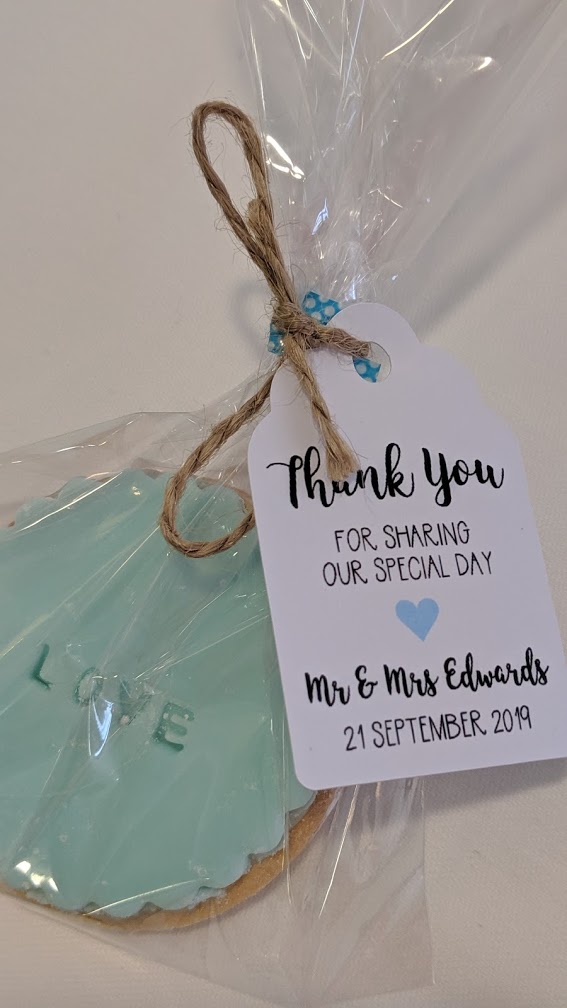 (All images in this blog taken by Jenny Knight)
----------------------------
Dream team:
Venue: Lauren and her team at Highfield Park
Celebrant: Jenny at Knight Ceremonies
Photographer: Christopher Hill Photography
Videographers: Details to be supplied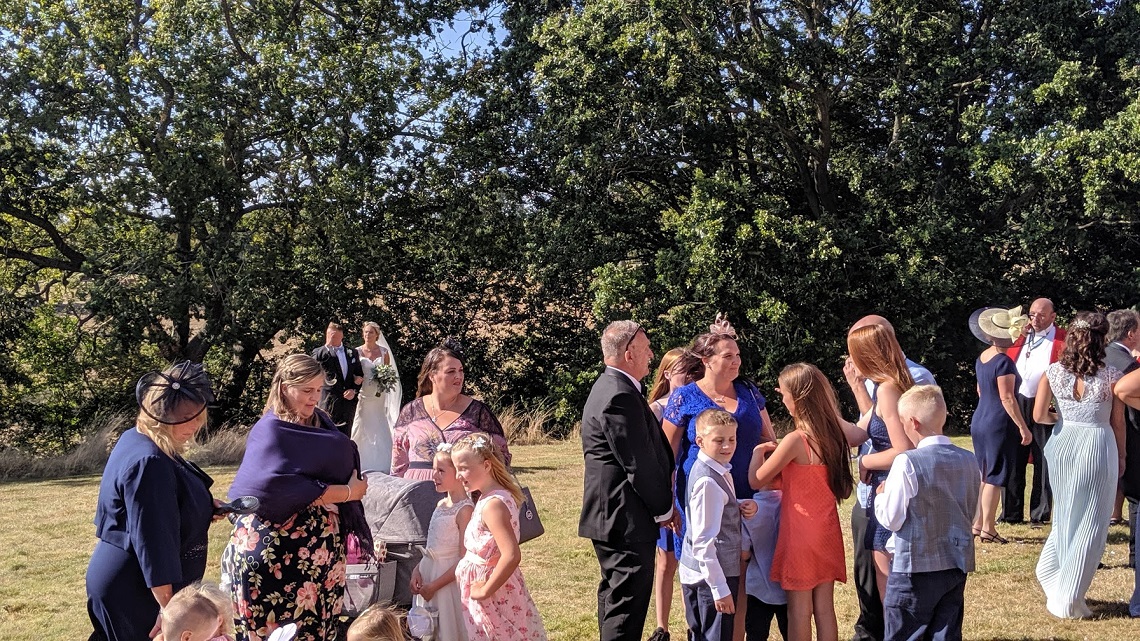 No match found