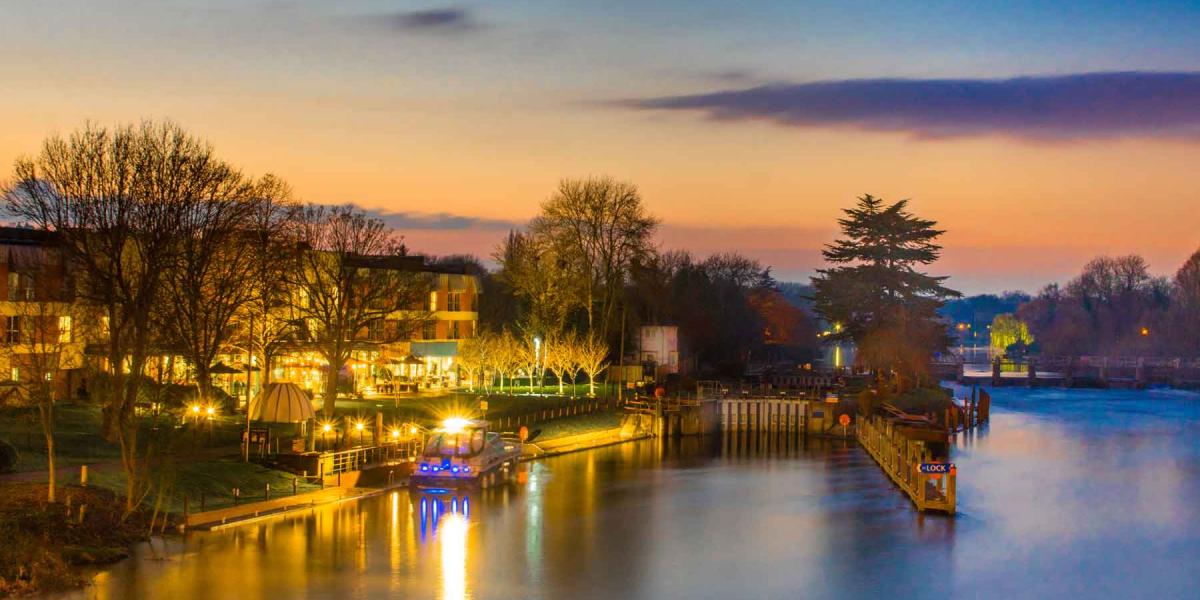 Where is it: Set on the banks of the river Thames and close to Windsor, Ascot and Virginia Water.  It has fast and easy transport connections to Heathrow and to London
Who would love this venue: LGBTQI+ friendly venue, destination couples (the setting is unique and steeped in English history) and those wanting exceptional quality but with a relaxed and modern feel.  It is great for couples and families alike with space to accommodate all requirements.
Distinguishing features: Charming riverside location, helipad, Historical setting, dedicated events wing, flexible spaces, great for outdoor weddings!  The hotel has it's own boat, Spa, outdoor pool and dance studio!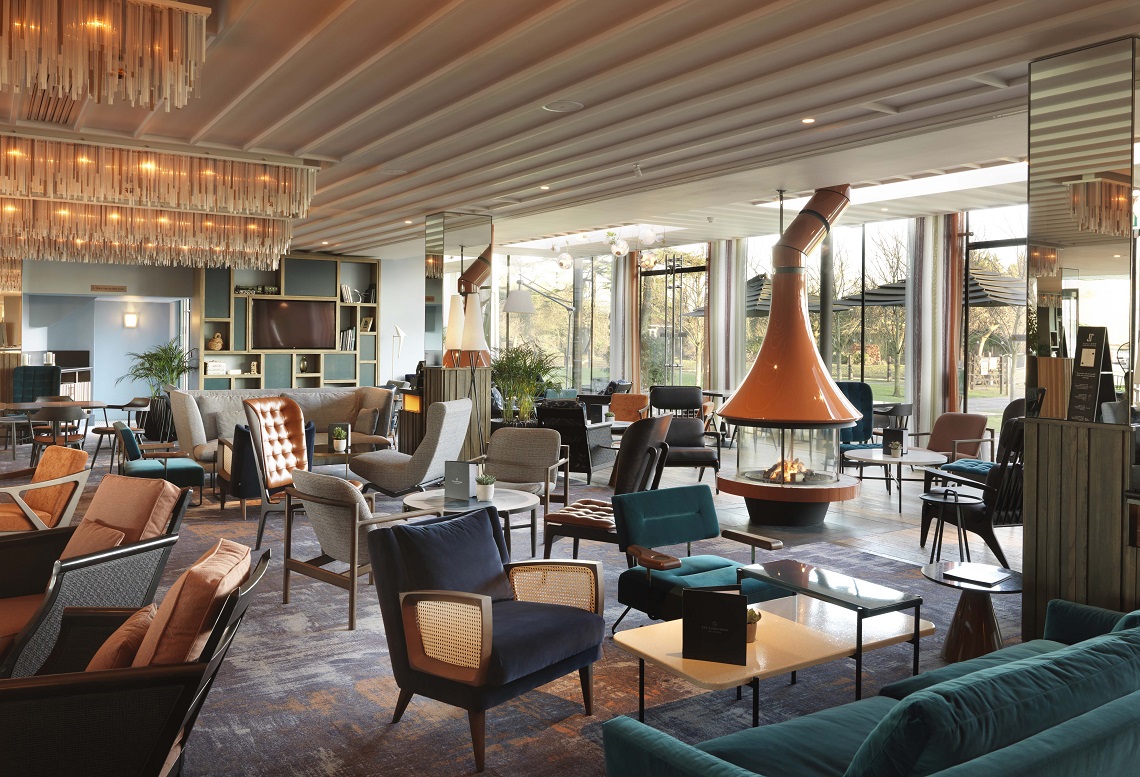 OUR INTRODUCTION TO THE RUNNYMEDE HOTEL
My connection with this hotel started back in December last year when I was fortunate enough to meet Craig Spencer the Executive Manager whilst at Winter Pride.  We talked a lot about how a celebrant can unlock the potential within a venue and how we create completely personal and unique celebrations, and he revealed that they have numerous beautiful spaces that would be perfect for us to work together.  They want to showcase their outdoor ceremony options and I was intrigued and wanted to find out more!
I was invited along with my husband, as special guests to experience the hotel and to see how a couple might feel on their big day too.  We got to sample everything that the hotel had to offer and let me tell you it was one of the most incredible places I have ever stayed!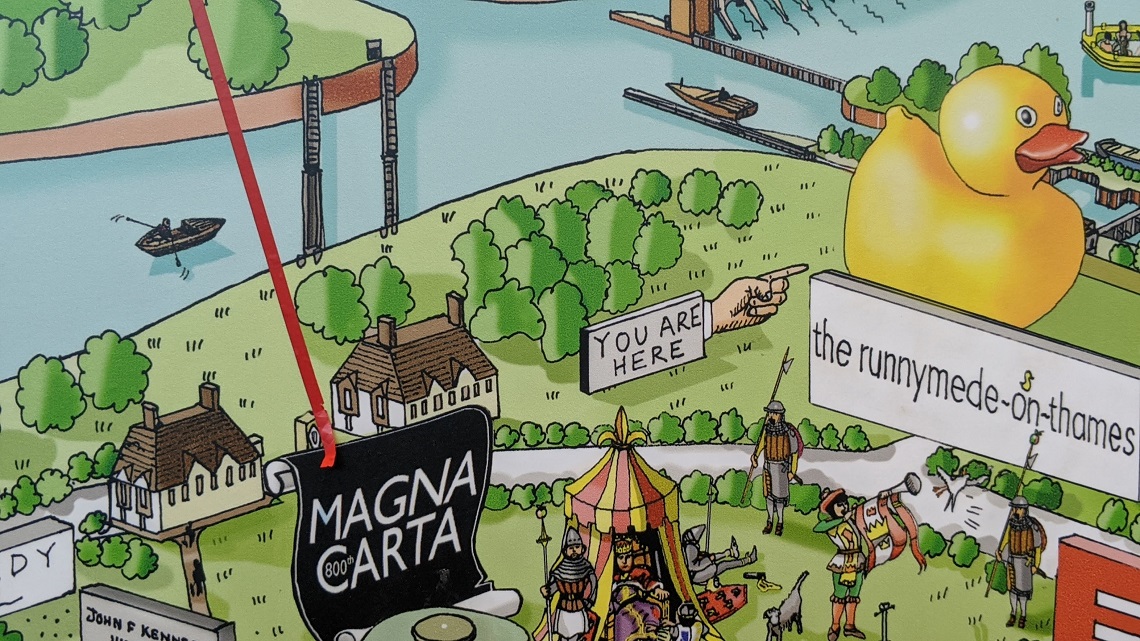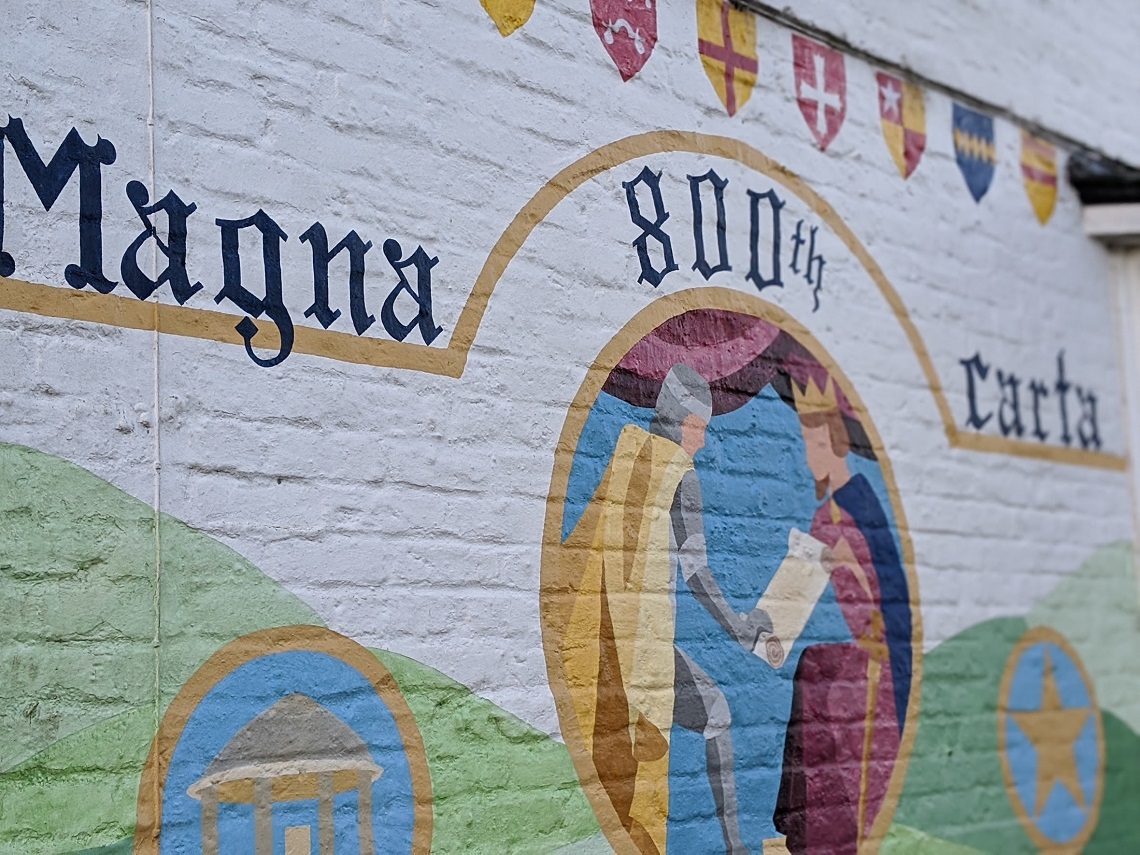 Set right in the heart of Magna Carta Country where King John of England agreed to a charter of rights back in 1215, there are reminders of this important time in history found along the river, and indeed at the monument which is just a short walk from the hotel. 
"Imagine the fantastic wedding photos that you could have!"
FULL OF SURPRISES!
With the rise in popularity of alternative spaces for weddings, you might be forgiven for overlooking the Runnymede as a hotel, but this would be the biggest mistake!  This venue has it all and is constantly improving and innovating, with new ideas popping up all the time.   They have just renovaed their lounge that overlooks the river, and it now boasts a fabulous log burner and new accessories!
As a privately owned hotel, the ethos right from the top is one of positivity and they are totally forward-thinking.  They have their guests at the heart of all that they do, and the teams of staff are an absolute credit to the venue.  There is flexibility in their approach too so no matter the style or the size of your special event, you will be well looked after.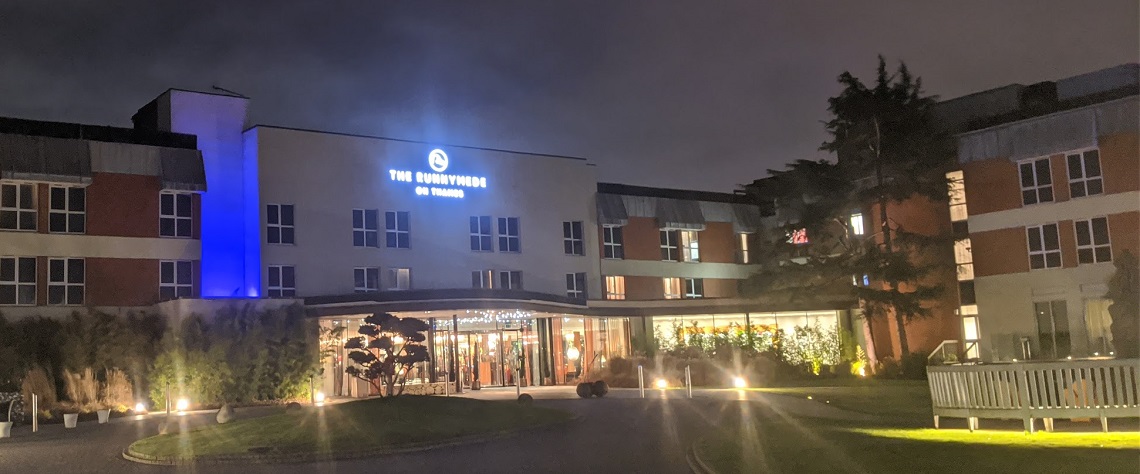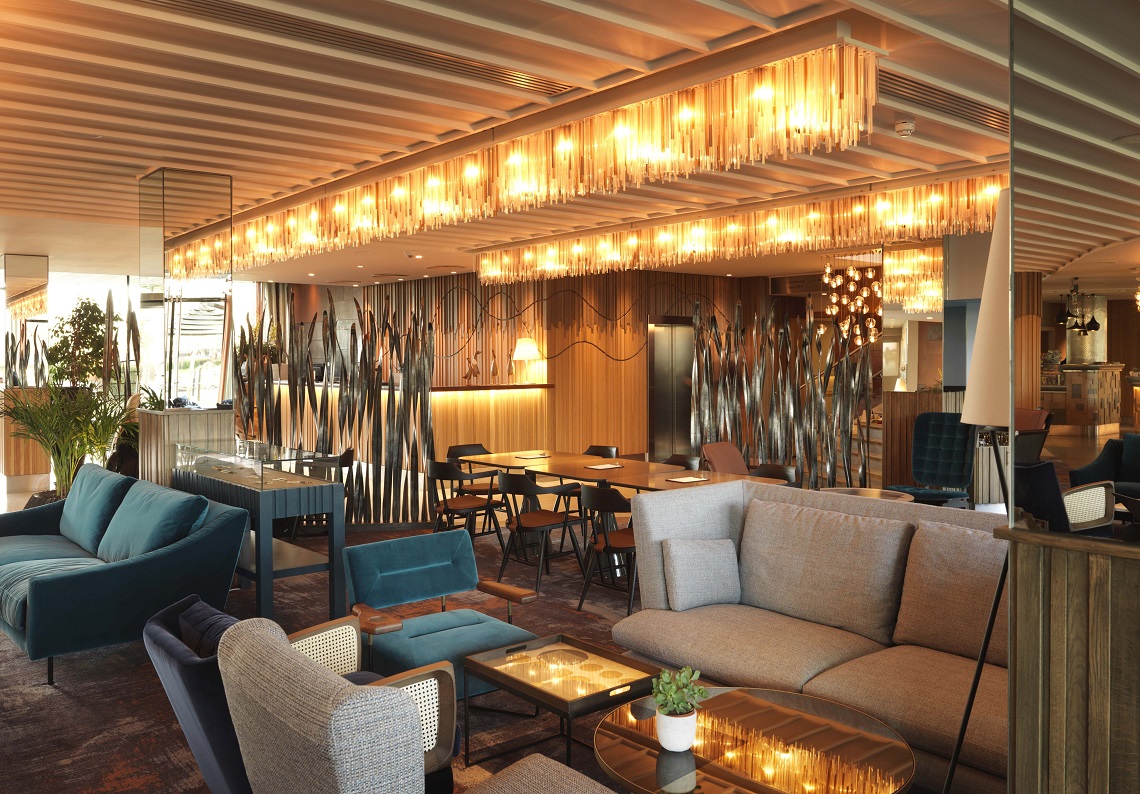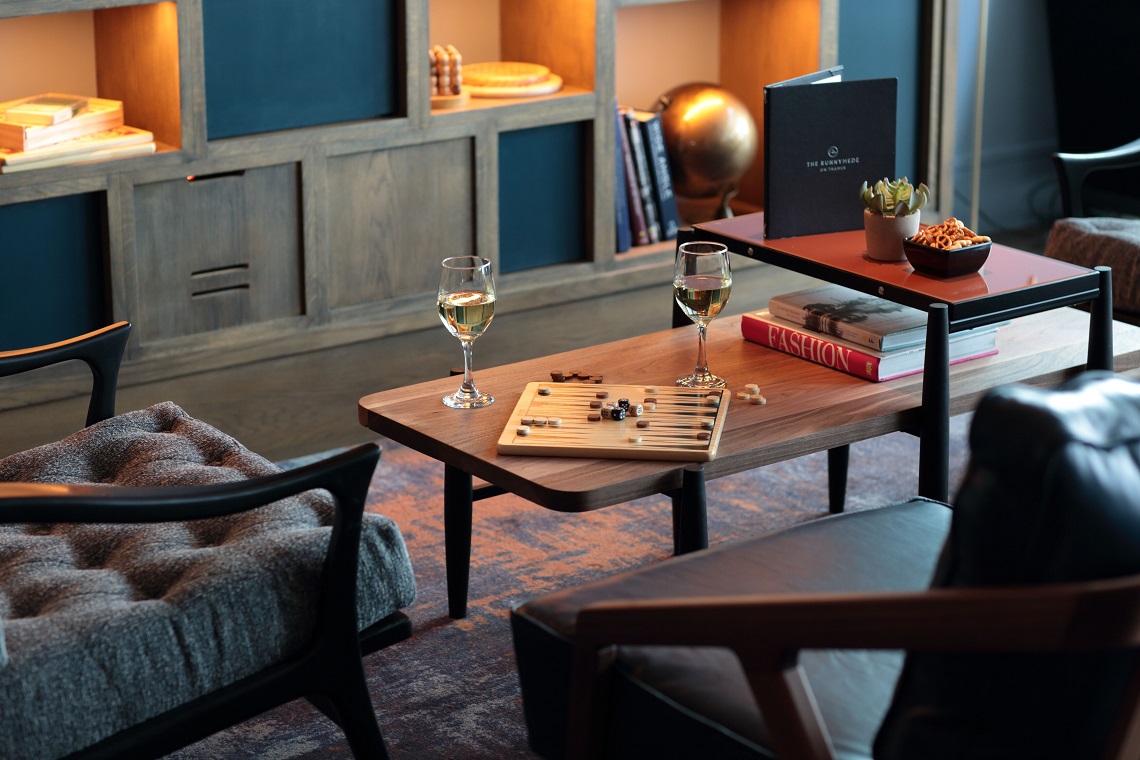 When we arrived it was like the hotel was giving us a welcoming embrace, with gorgeous warm lighting, attentive staff and a lovely buzz about the lounge.  We saw guests getting ready for their evening ahead, and several parties celebrating in function spaces across the setting.  It was a wonderful insight into this lovely venue and its unique and vibrant feel.
"The river is an integral part of the hotel's offering, with rooms and suites taking in the spectacular vistas across to stately homes and of course the Bell Weir Lock, and entertaining spaces that have terraces looking out over the water."
Inside the feel is very much a mix of the eclectic, with curiosities all around the hotel.  From the luxe bohemian influences in the reception area furniture, and the deco detailing found in the lighting to the modern metallics and the textures in the wedding suites.  There really is something to suit everyone and it all somehow manages to fit perfectly together without having to be one thing or the other.  I loved it!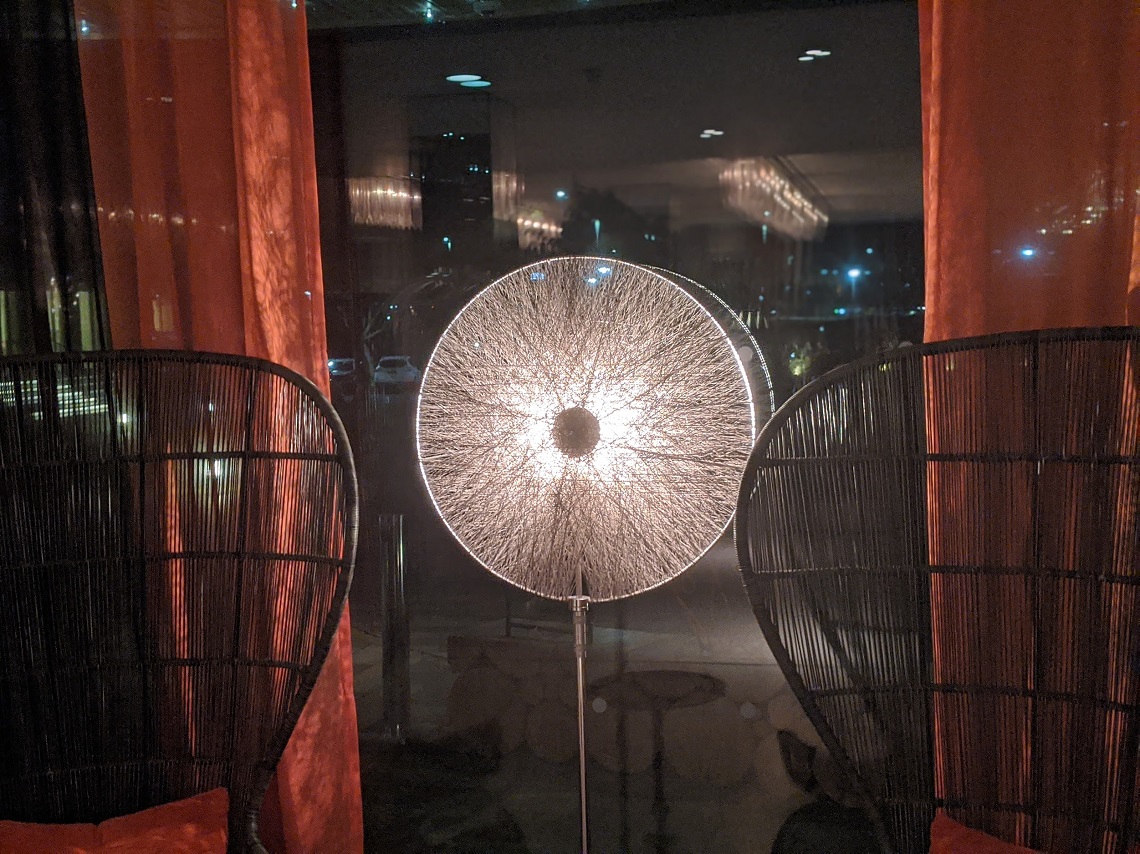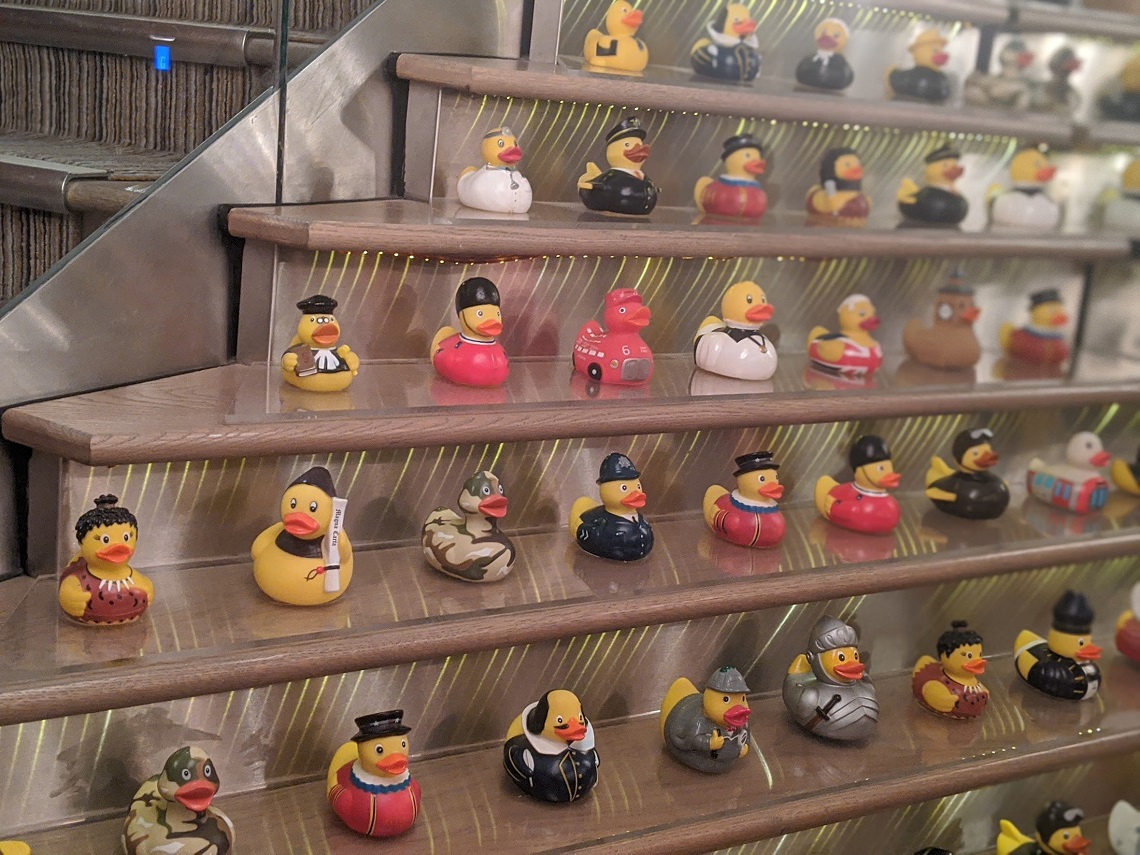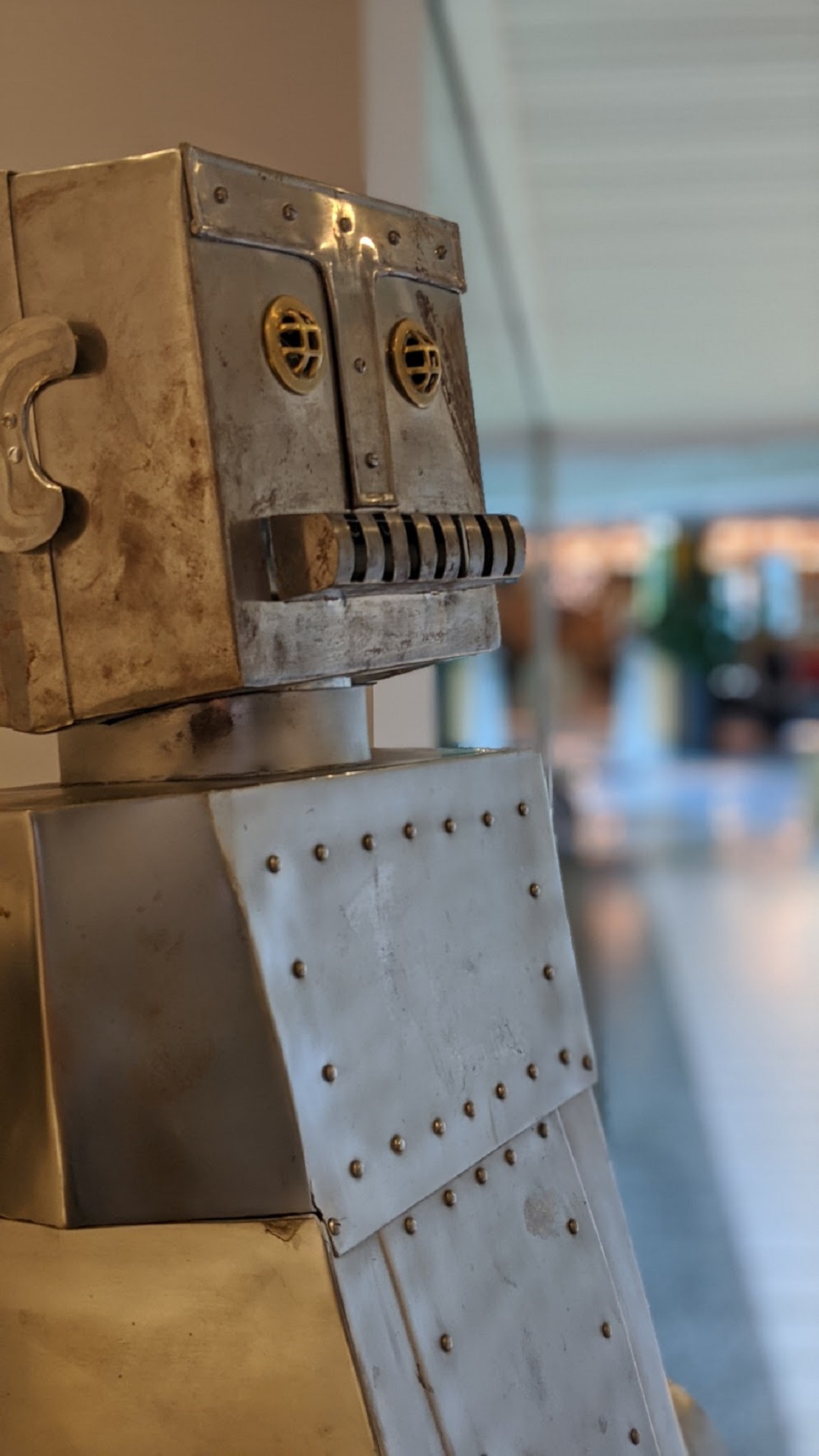 I experienced and learnt so much during my stay that I have had to break down my review into the different areas of the hotel and have included some of my images to show you just how fabulous it all is!  Despite being the middle of winter you can see just how it might all look on a bright sunny day too!
So here we go, starting with the lovely Wedding and Events facilities. . . .
WEDDINGS
If you are looking for a venue that has everything from inside and outside ceremony options, spaces to accommodate your guests overnight in amazing rooms with river views, and quirky and romantic alternatives to the traditional settings, you are in the right place.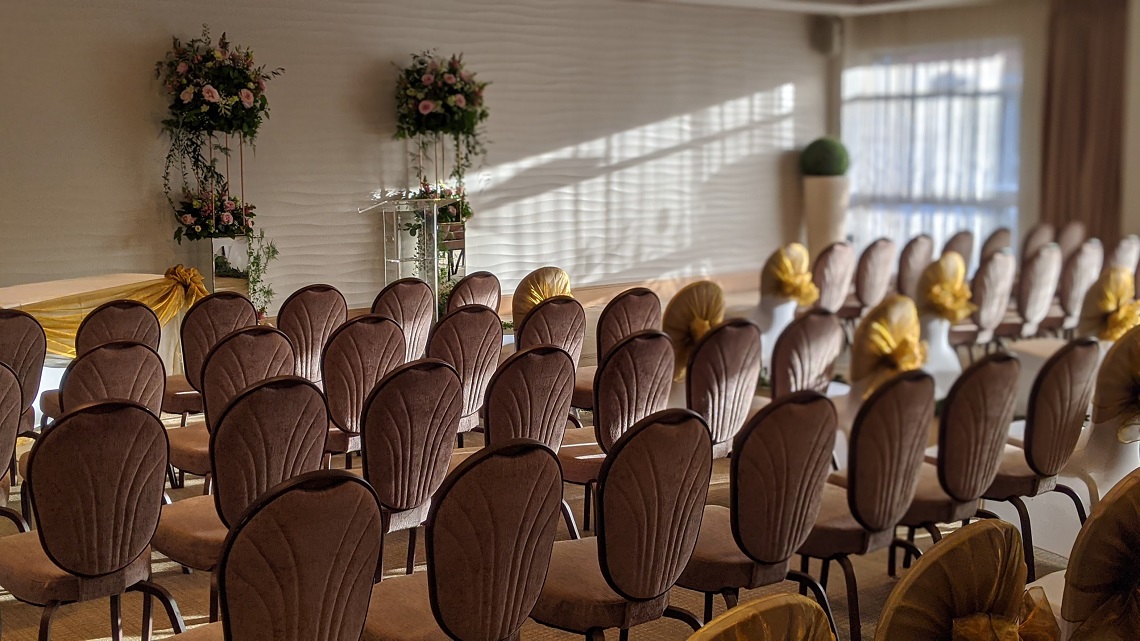 I met with the lovely Chris Norris (the Sales Manager) who showed me around and explained all about the wonderful settings on offer.  My pictures are obviously taken in mid-winter and so you'll just have to imagine the leafy views but even without these, the venue was magical. 
With options that include their dedicated wedding and events suites inside, to numerous terraces, private riverside domes for smaller celebrations, to its very own orchard, a meadow with a beautiful Willow tree, and a tree-lined walkway that lends itself perfectly to a gorgeous natural aisle right by the Thames.  You have the pick of them all!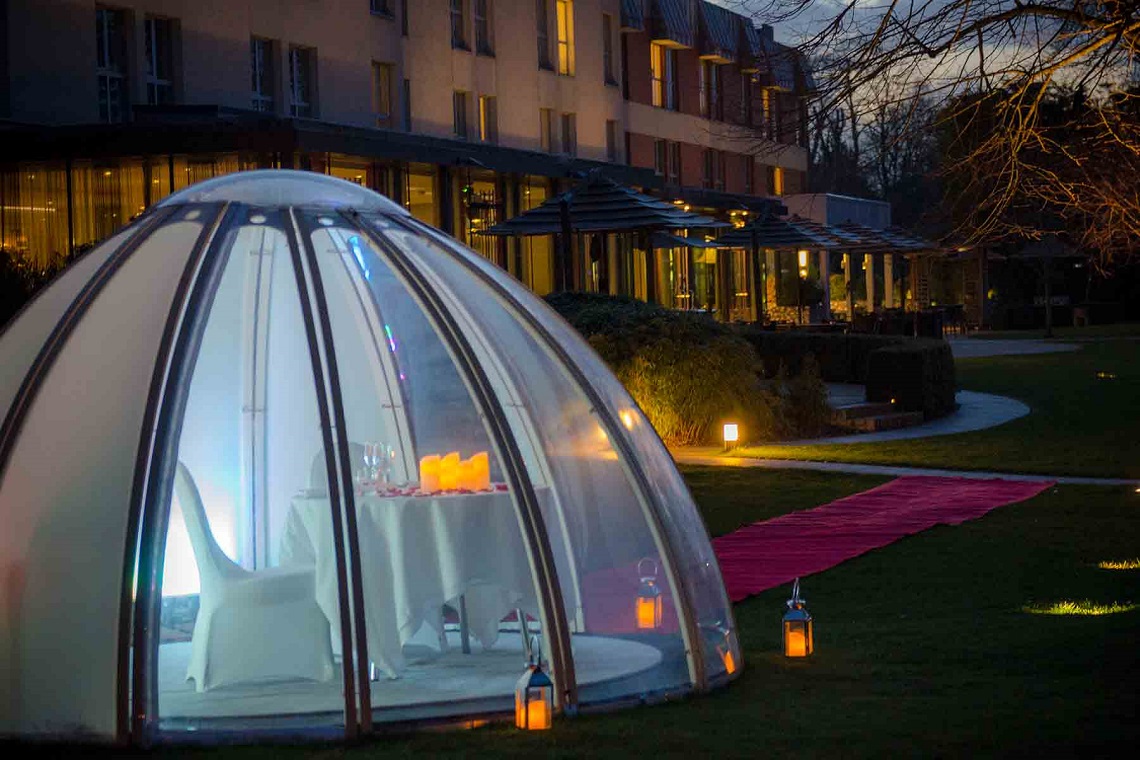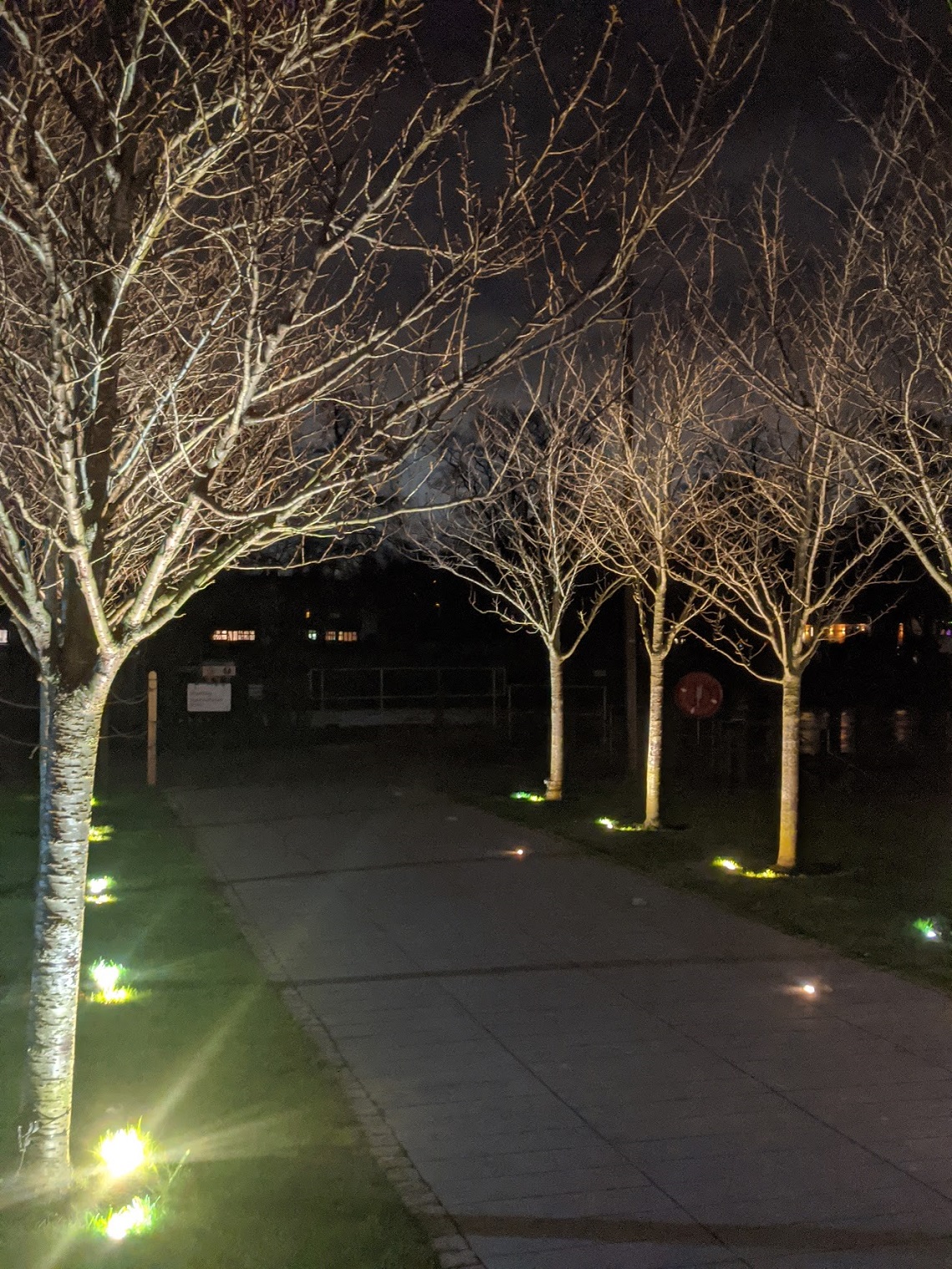 Considering its location is so close to great transport links into Heathrow and London, it has a relaxed riverside vibe and an abundance of outside space too!  You'll be spoilt for choice with your wedding photos!
Extras!
The Hotel has it's own boats and connections with local boat hire companies, so you could incorporate this into your day and again, it would make for amazing pictures!
It has a great chill out area for weddings so that younger guests or indeed older relatives can enjoy some time away from loud reception music - a great idea!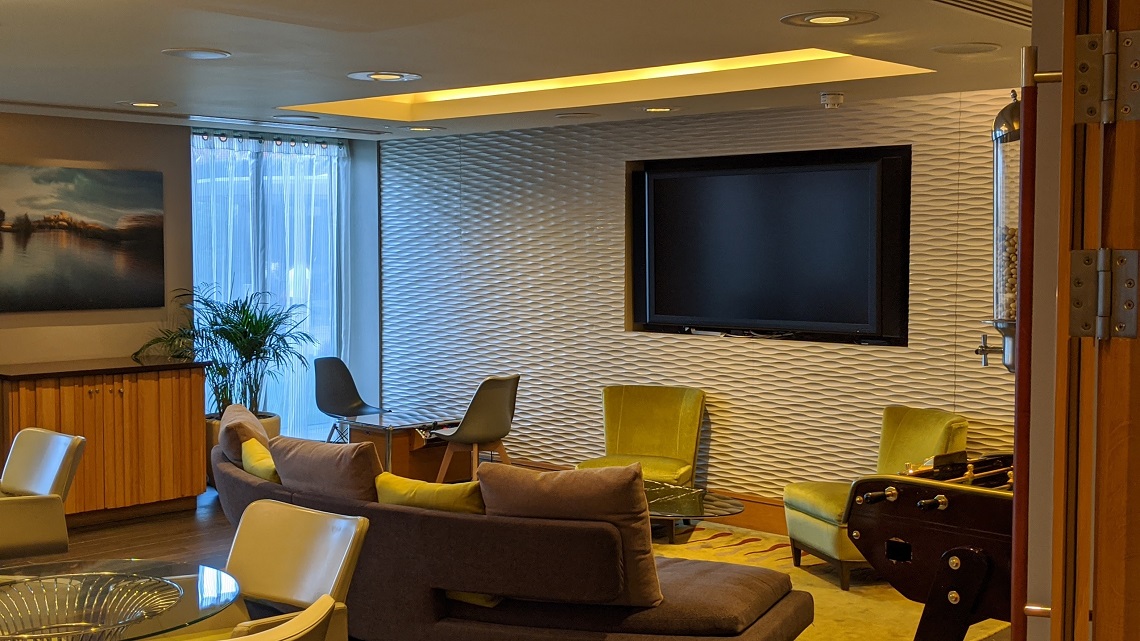 There is also a dance studio on site so you could work with them to practice a first dance routine perhaps, and enjoy visiting the hotel on the build up to your big day.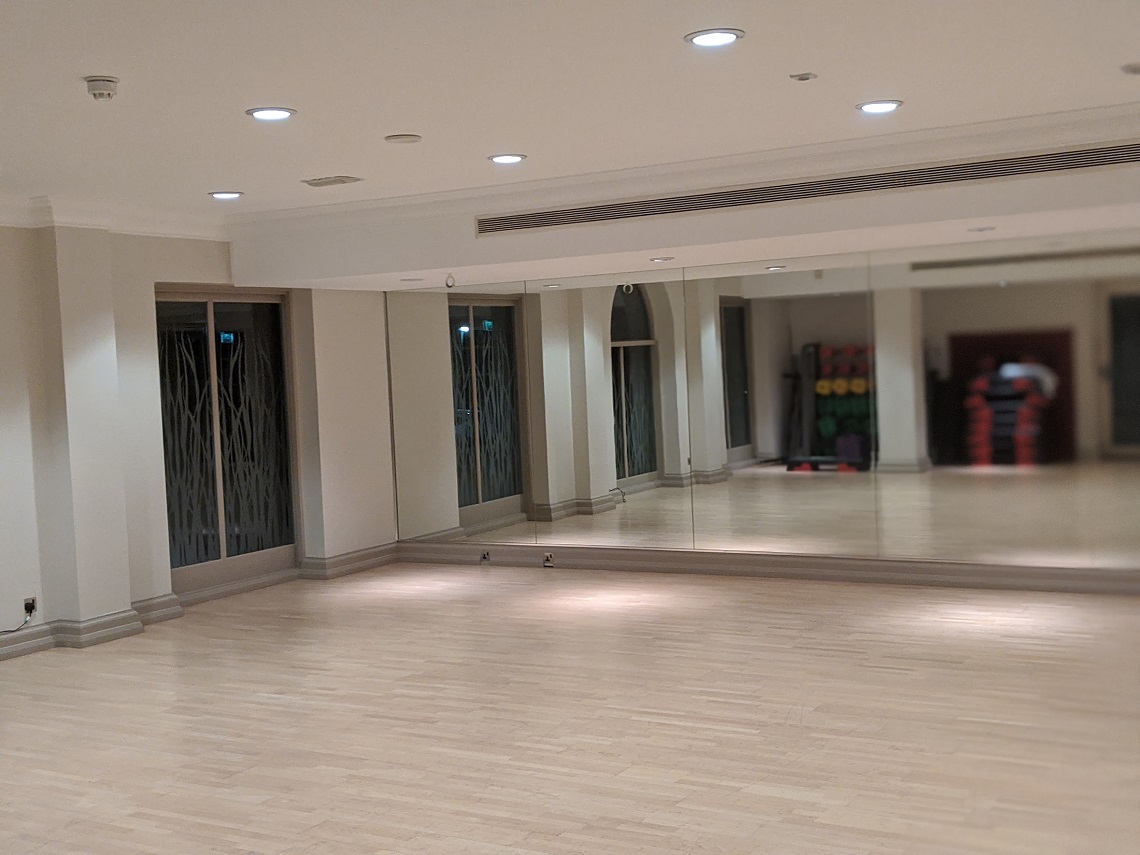 As a wedding couple or indeed a wedding guest staying over, you would have use of the indoor pool and spa facilities and also the recreational facilities in the grounds too.  A perfect way to extend your celebrations by making a weekend of it!
OUR DINING EXTRAVAGANZA!
As night drew in, we opted to dine in the amazing Leftbank restaurant, and I can honestly say it was the best food I have ever eaten!  Described as a 'buffet restaurant', this really doesn't do it justice.  It is more of a dining extravaganza!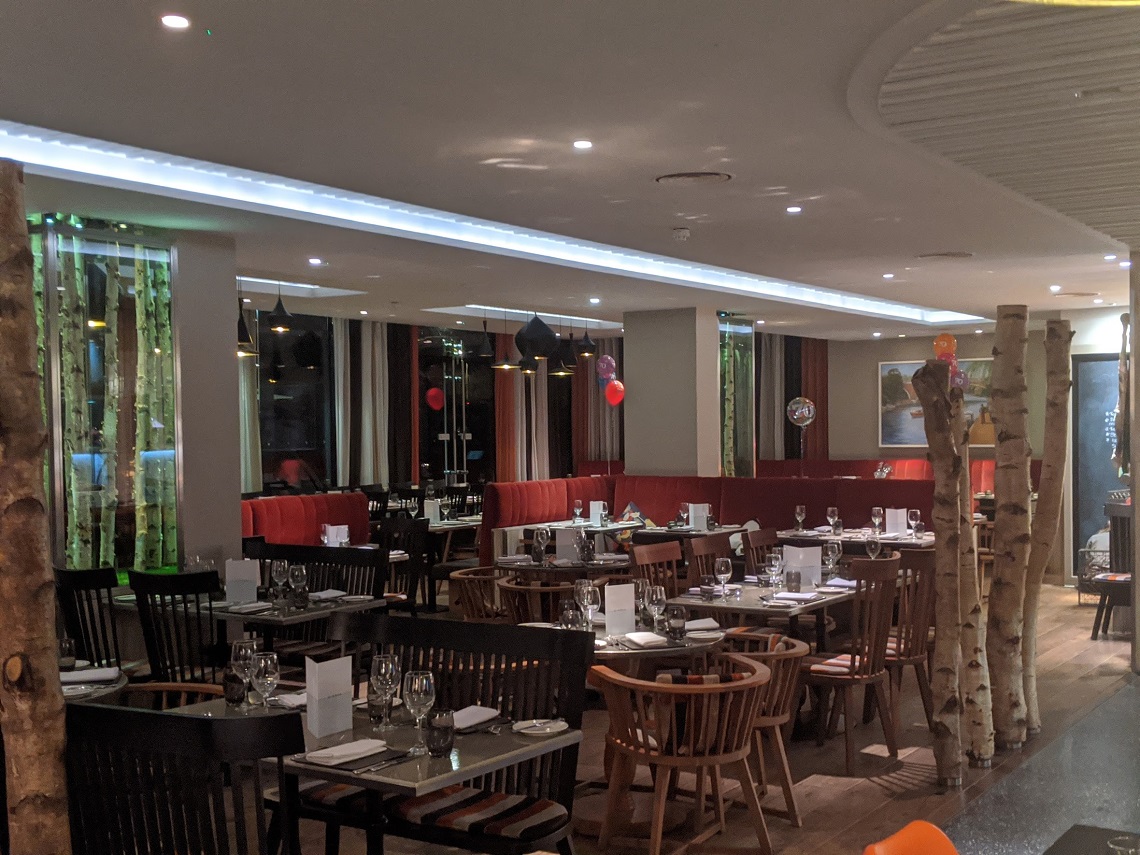 Offering everything in from copious amounts of cold starters to hot soups, then delicious meat dishes with an abundance of veg, to vegan and non-meat options, with salads and pizzas, pasta and many more besides.  You are completely spoilt for choice, but fear not, you don't feel like you are missing out on anything as you can sample as many as you wish!
For those with a sweet tooth, you can enjoy everything from meringues to homemade sweet treats, to hot puddings and cheesecakes.  The Baileys pannacotta was a firm favourite of mine!
"I won't spoil it but suffice to say I LOVED the quotes on the wall by the hot food servery - go and take a look!"
Once again the staff here were exceptional, and the fabulous Abhay made sure we felt looked after but not rushed or unnecessarily interrupted. He was professional but charming and friendly and has a flair for delivering great customer experience.  It was this as well as the food that made our dinner at the hotel a phenomenal one.
In addition to the fabulous buffet restaurant, there is a stylish modern space with its own bar, which serves hearty homemade food with its own riverside terrace.
The hotel even has it's own airstream trailer for those warm summer evenings, where you can sit outside with a light-bite and glass of something cool for a relaxing riverside meal. It could be ideal for a post-ceremony drinks reception!
The Runnymede even has dome dining too, perfect for elopement celebrations or smaller gatherings!  They really do have everything here!
If you choose to get married at the hotel, the food will most certainly be a highlight of the day and you'll love it just as much as I did!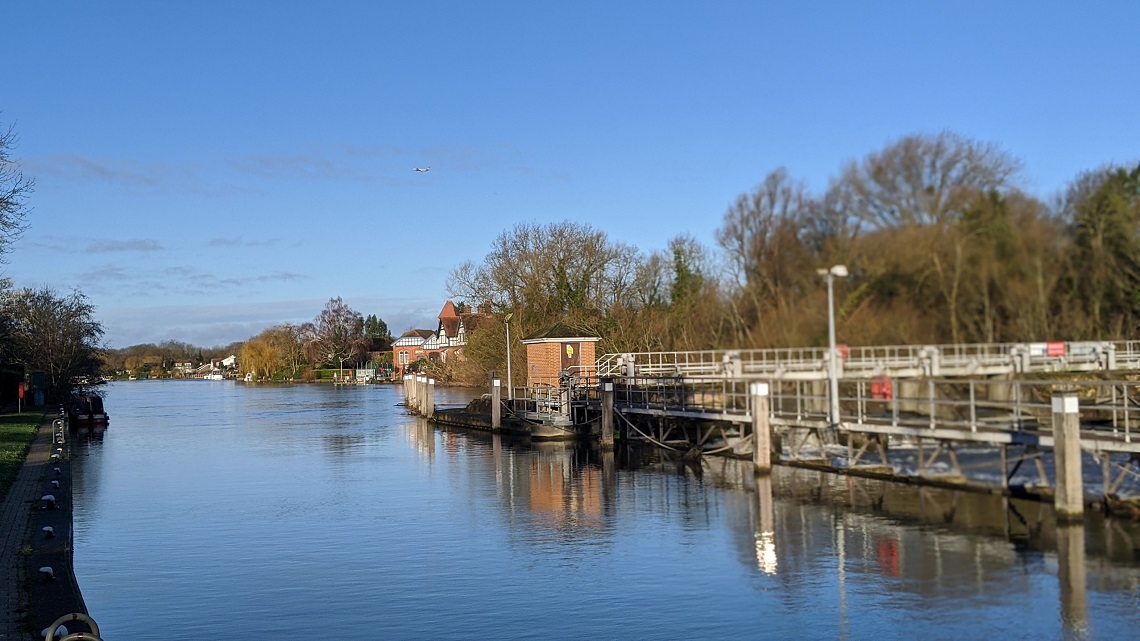 THE ROOMS AND THOSE VIEWS!
We were treated to a fabulous suite with river views and were blown away by the hospitality that we received.  Right down to the lovely personal touches and the complimentary confectionary!  It was the perfect retreat at the end of a fabulous evening.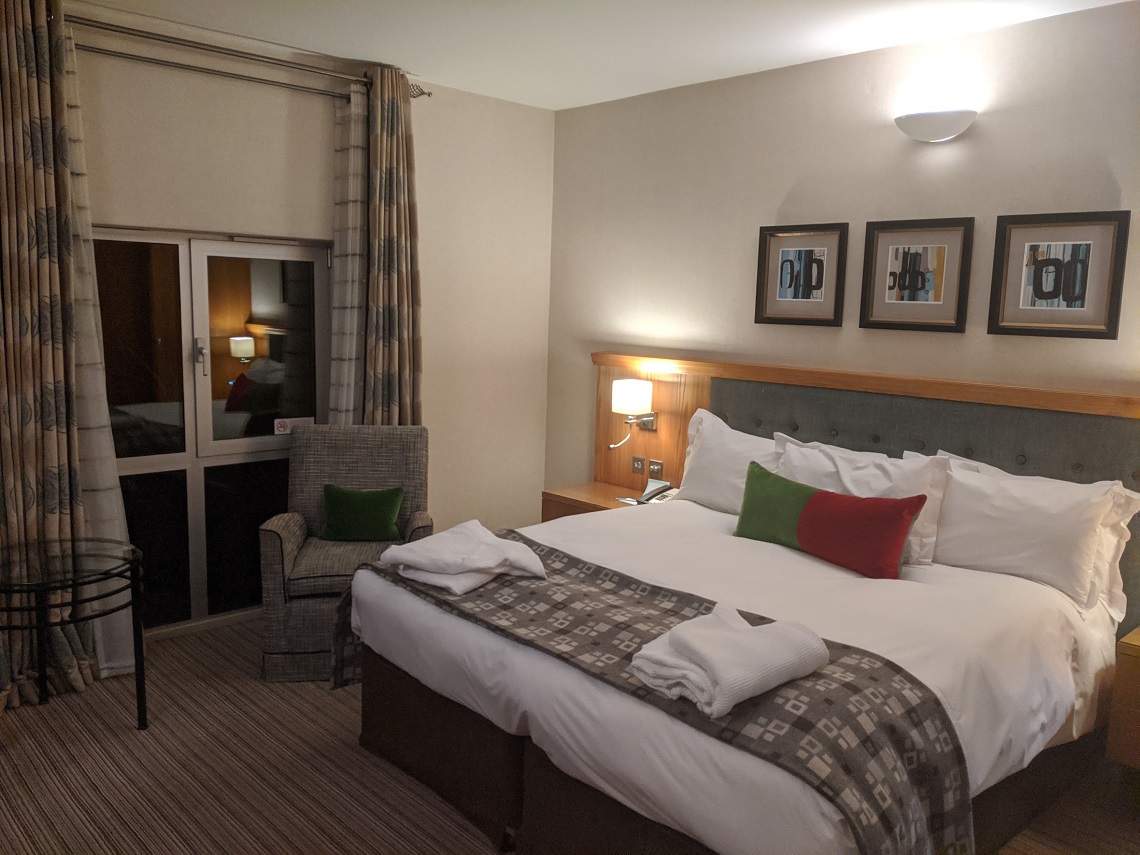 In the morning the fantastic views revealed themselves and I can imagine that after a special celebration the day before, this would just be the icing on the cake!
With breakfast back in the Leftbank restaurant, it was yet another dining treat, with an impressive selection of hot and cold options.  It was divine!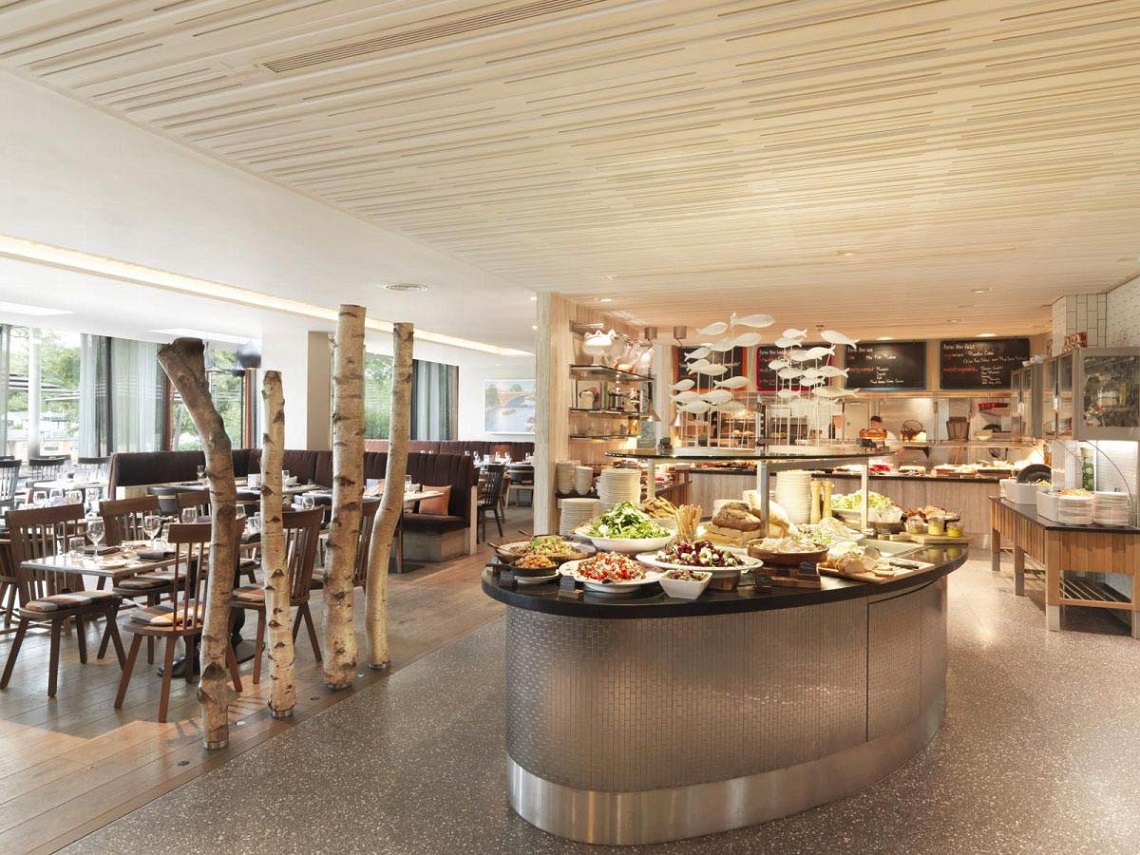 THE GROUNDS - THERE IS SO MUCH TO SEE!
I am hoping to come back again in the summer to take new photos of the spaces (which I will of course share with you all) but I was really surprised by the amount of space that surrounds the hotel, and indeed the variety of those spaces.
Recreational spaces and wedding pictures
After tying the knot here at the hotel, you would have the ability to walk along the towpath for riverside photos, or indeed follow the path around the hotel through lots of green spaces, to the tennis courts and outdoor pool!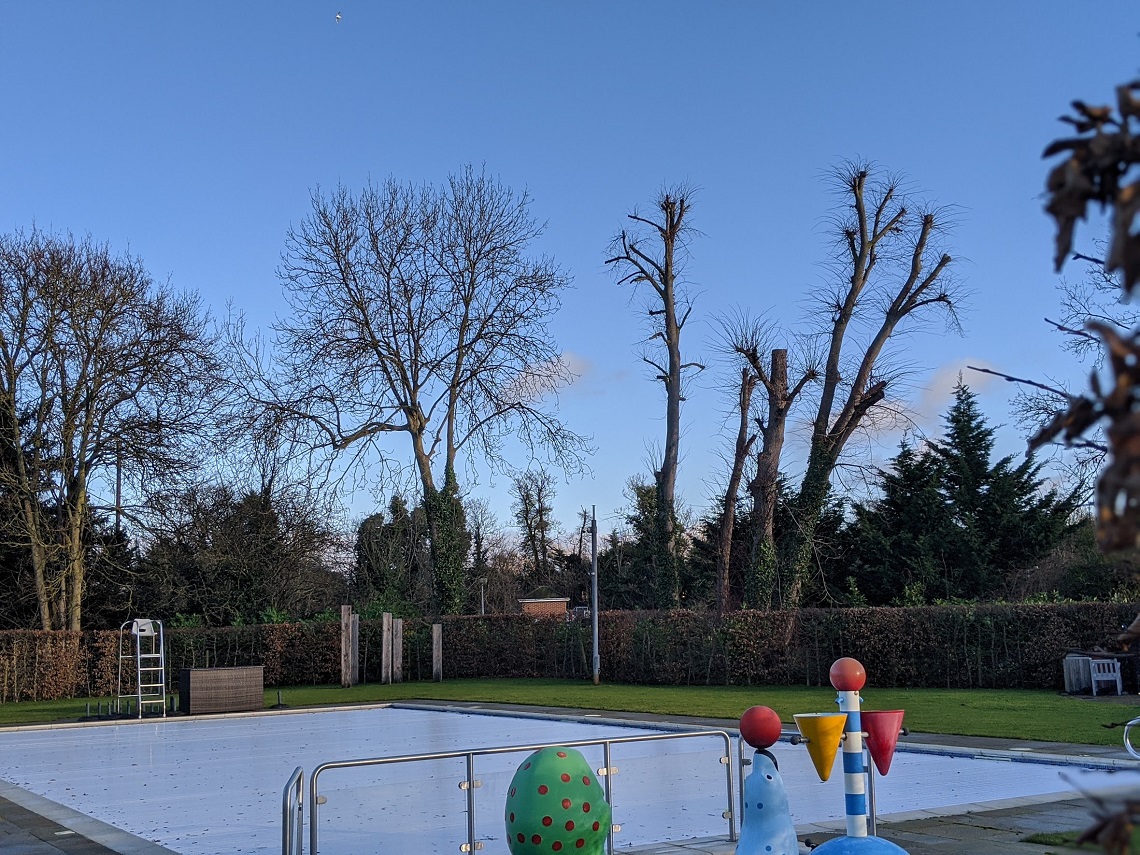 We discovered a beautiful orchard, not fully in leaf of course, but still, a beautiful space and I could see huge potential to use this as an intimate ceremony setting.
Along from here, was a space often used for wedding photos, the Willow tree and meadow grassed area, but the hotel can now use this for a ceremony setting too with the help of a celebrant!  
SEE FOR YOURSELF
I think it is clear to see that we hold this venue in high regard, and I would not hesitate to recommend it to my couples celebrating thier wedding, renewing their vows or indeed holding a naming day event.  It combines high quality spaces with exceptional customer service, phenomenal food and the views and outdoor spaces are simply amazing.
The hotel welcomes everyone and has special enticing offers on dining as a family, meals for children, celebraory dining, offers on wines, spa treatments and overnight stays too.  Why not pop along to try it out for yourself and to see if this could be the special setting for your big day.
For more information about how you can hold our ceremony in any of the hotel's wonderful settings, just drop us a line or contact Craig or Chris at the Hotel.
Thank you Runnymede Hotel for having us, it was superb!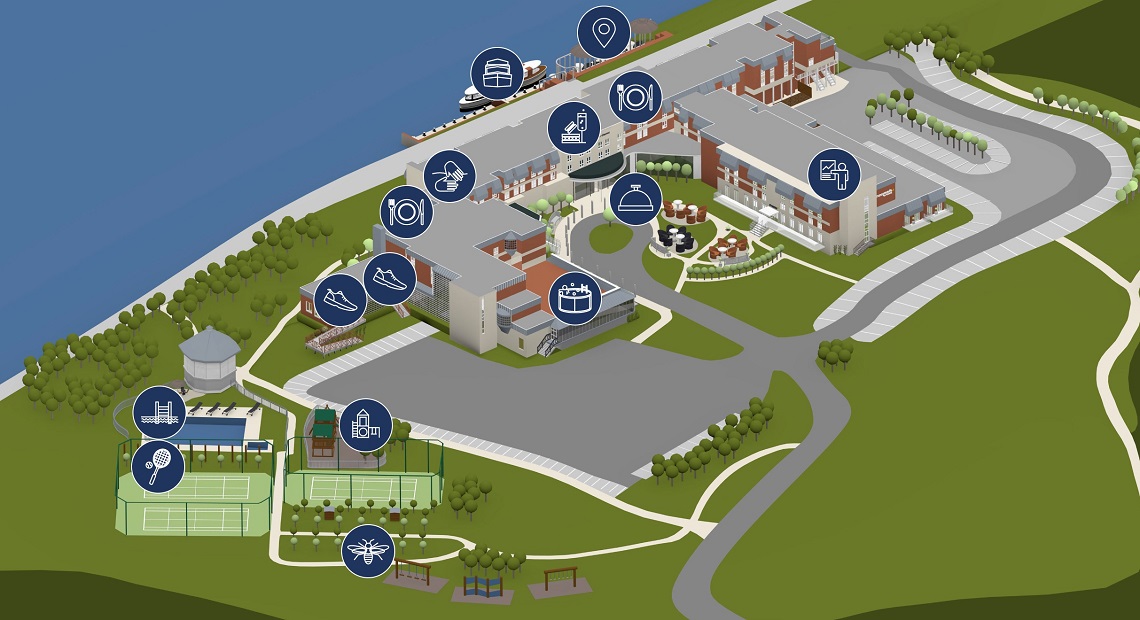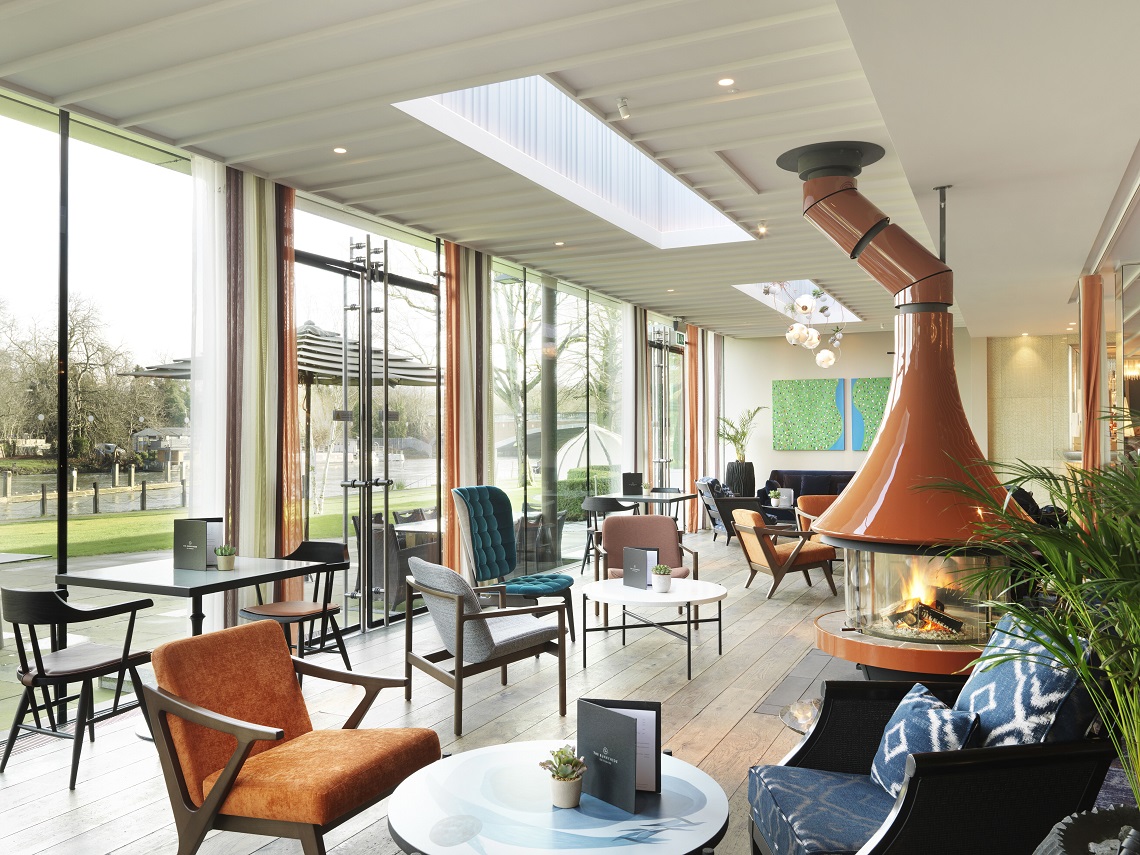 See more about
Surrey
Ceremonies