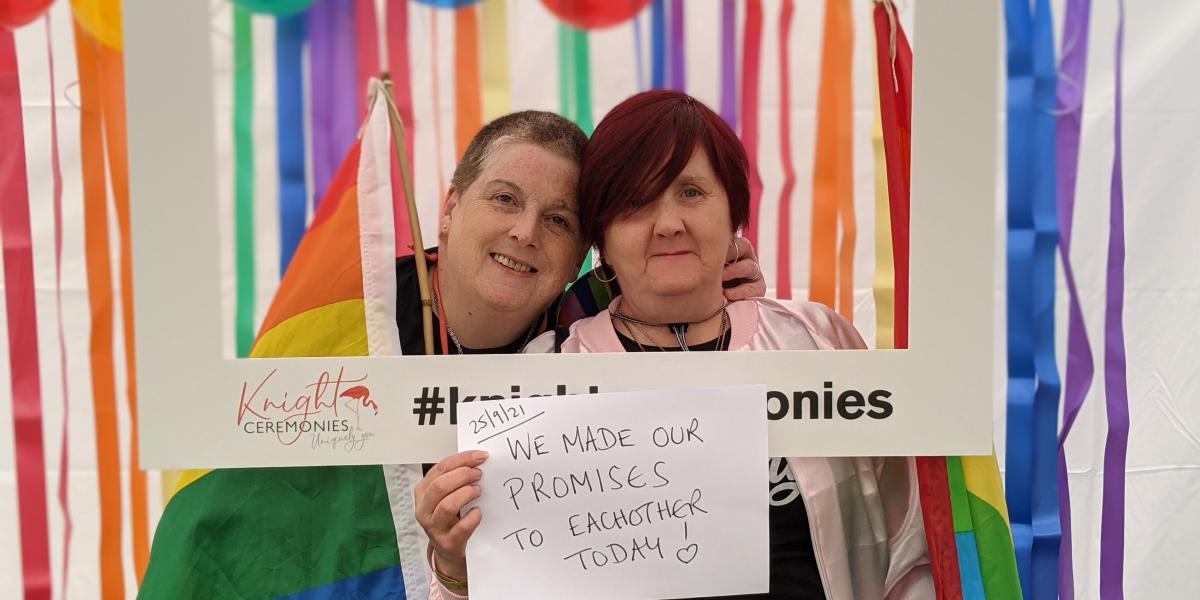 It was during the afternoon at the fabulous Pride 2021 event in Godalming, that I first met Shelagh and Alyson.
Alyson rushed over to me and asked if I was doing blessings and while I didn't have any planned in, I was keen to help and so we agreed that they would pop back in an hour with their family and that I would create something personal for them.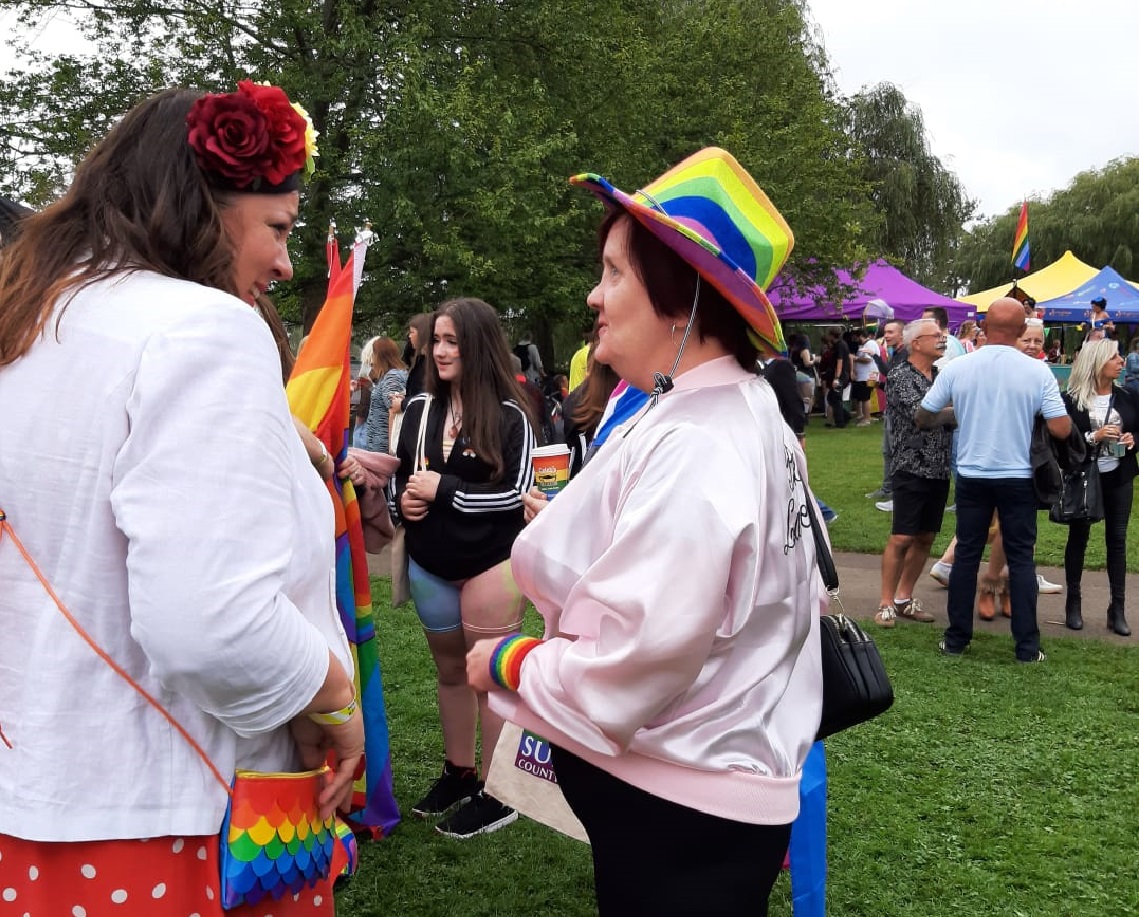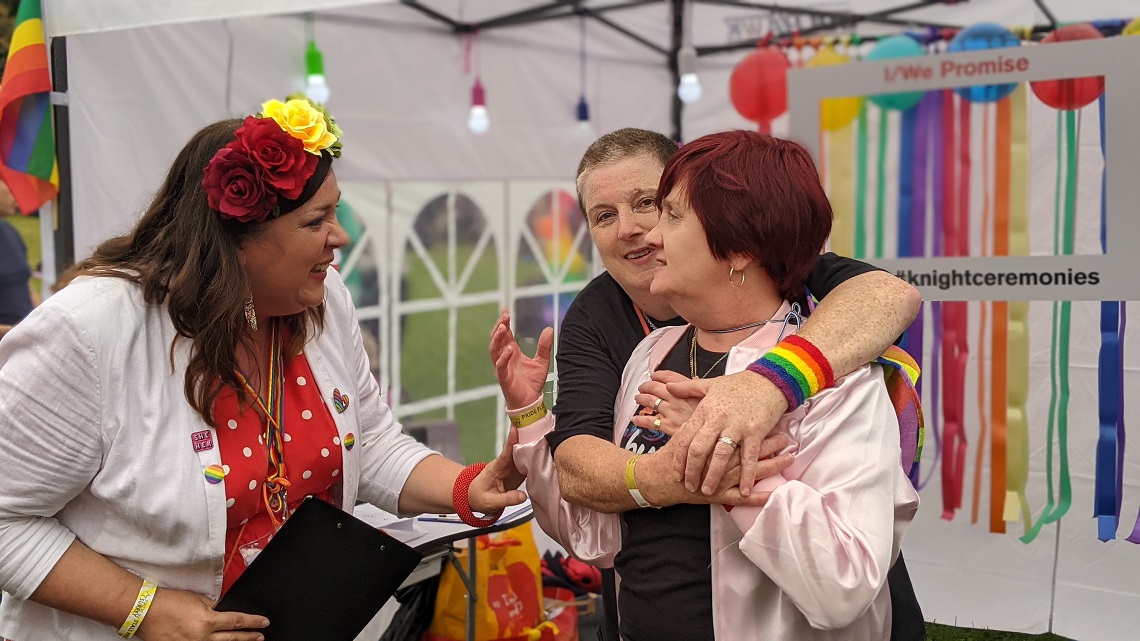 I set about writing a lovely little ceremony, with some background about how they met and the reasons behind them making their promises.  Both ladies were very clear about what they would say to each other as promises and I could see that this meant a great deal to them both.
Having only had a short while to put my pen to paper, I was delighted to have created a lovely celebration for these two ladies, which highlighted their commitment, resilience and also their intentions for 2022 when they are set to formally marry.
"Today we celebrate their love, their commitment and their resilience and to unite them here at Pride 2021 ahead of their wedding day next year."
With their family gathered round, and with support from a crowd that had gathered to watch, their ceremony unfolded and Shelagh and Alyson shared their lovely promises to each other.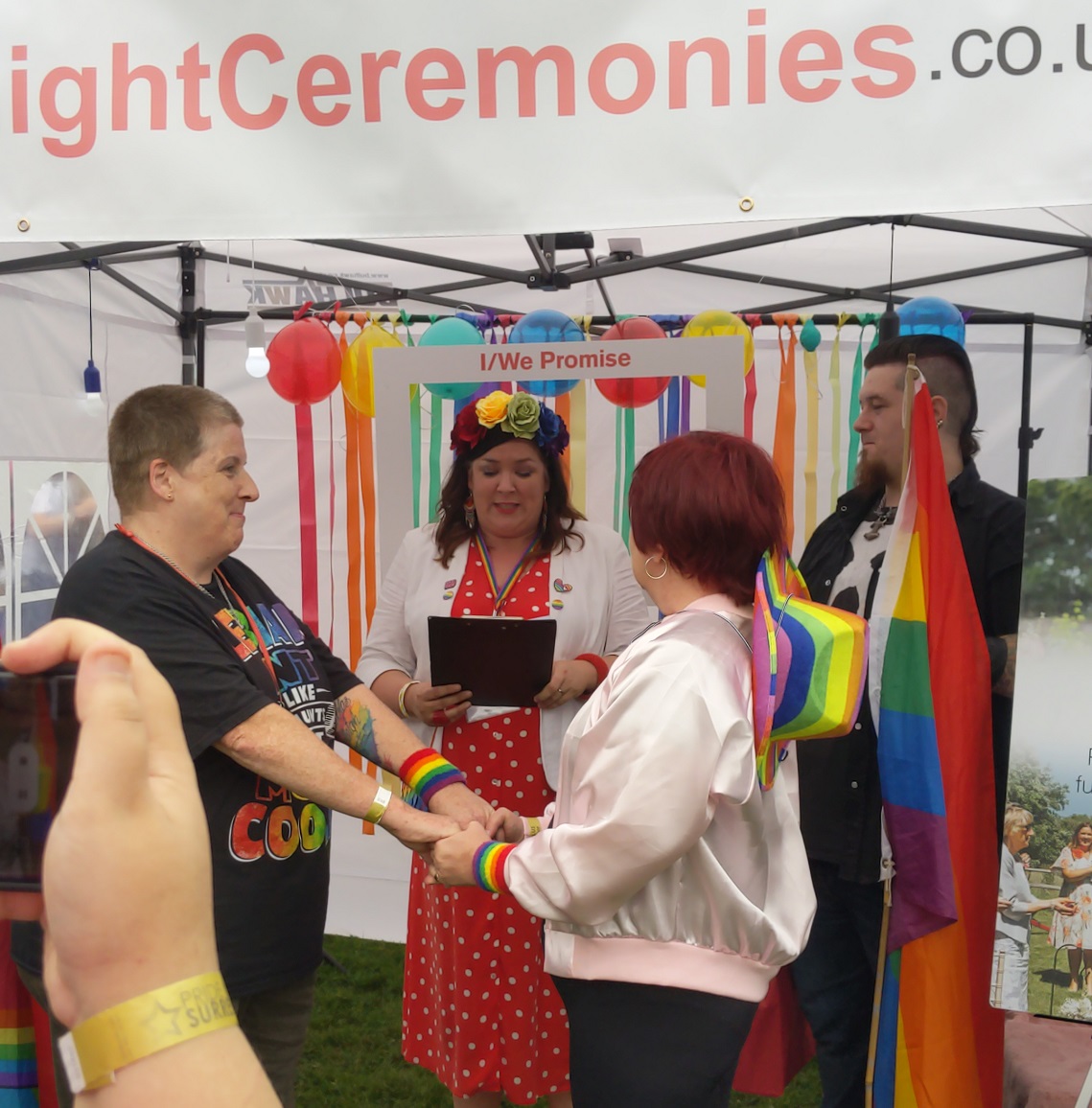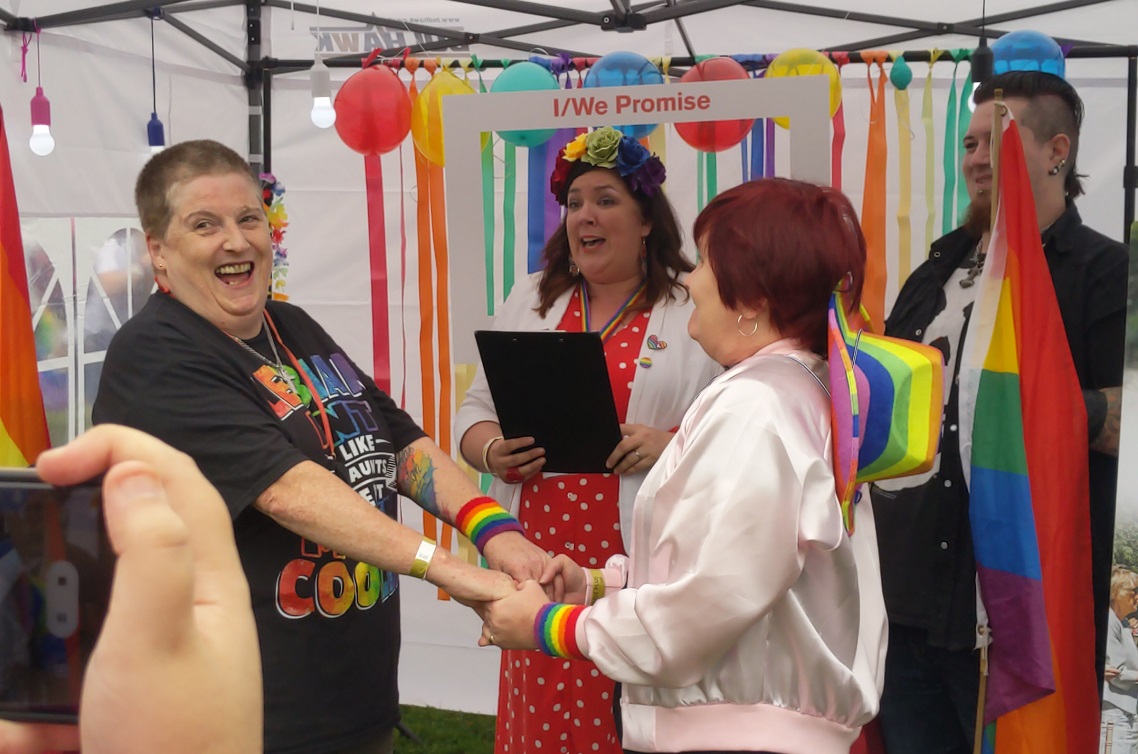 As I introduced them to their family and the Pride witnesses, as the 'soon-to-be' Mrs & Mrs Walker-Stuart, cheers and applause filled the stand and the couple celebrated with their family.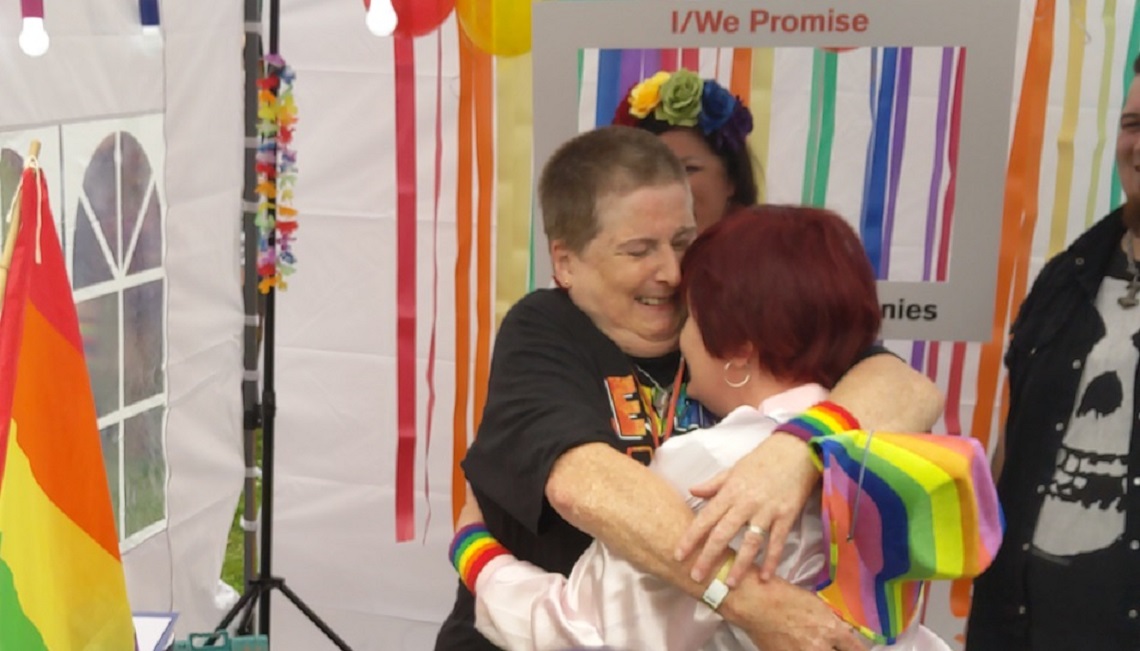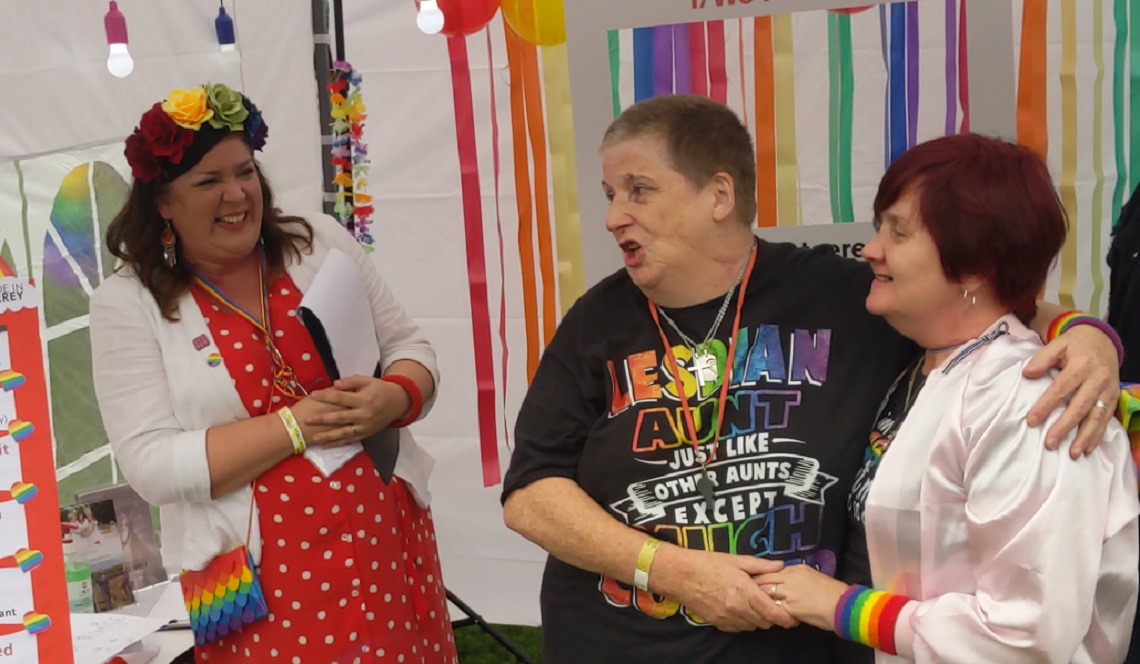 As they headed off to enjoy the rest of the Pride event, I was proud and delighted to have helped them celebrate their love and dedication to one another.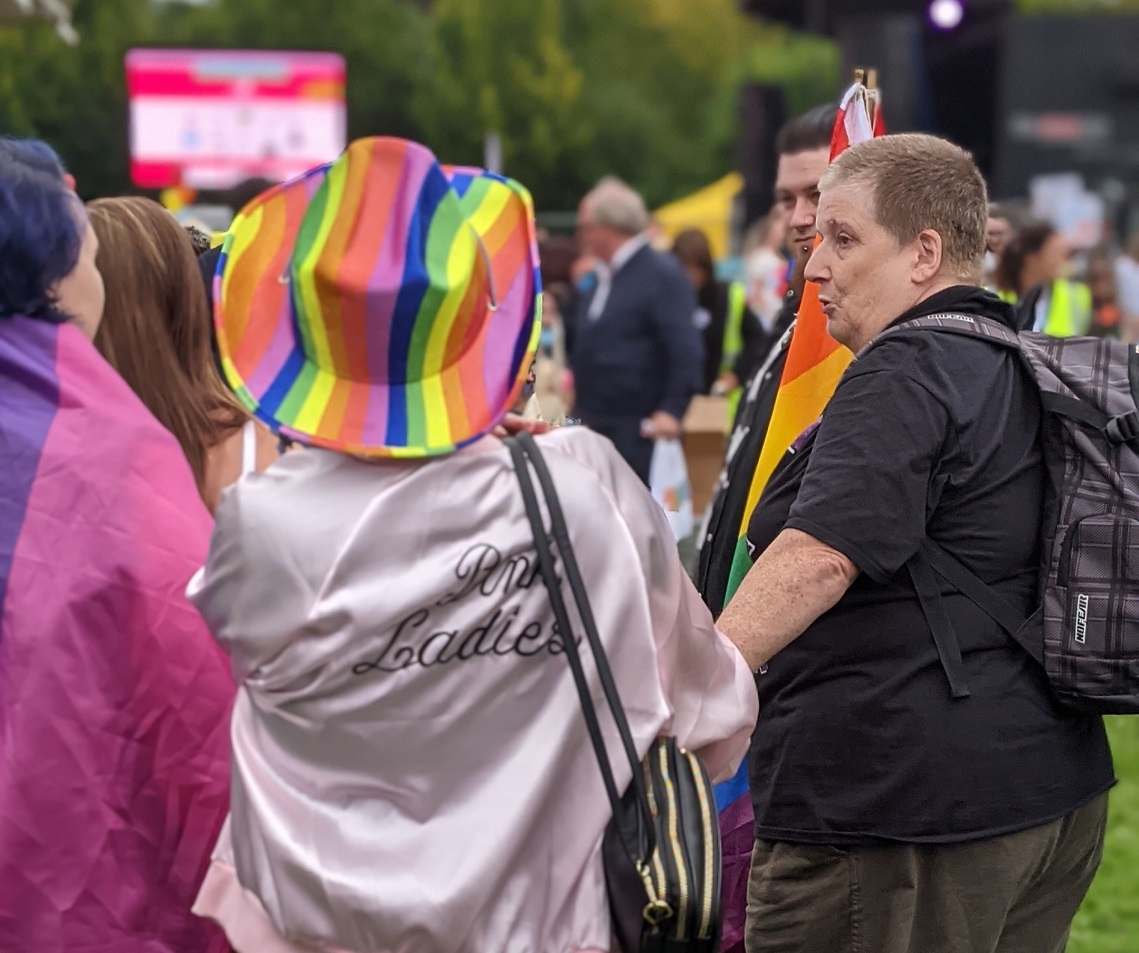 Congrats on your Commitment Ceremony Shelagh and Alyson, and I hope that your wedding day next year is one filled with love and happiness.
Jenny
x
LGBTQ Ally & Wedding Celebrant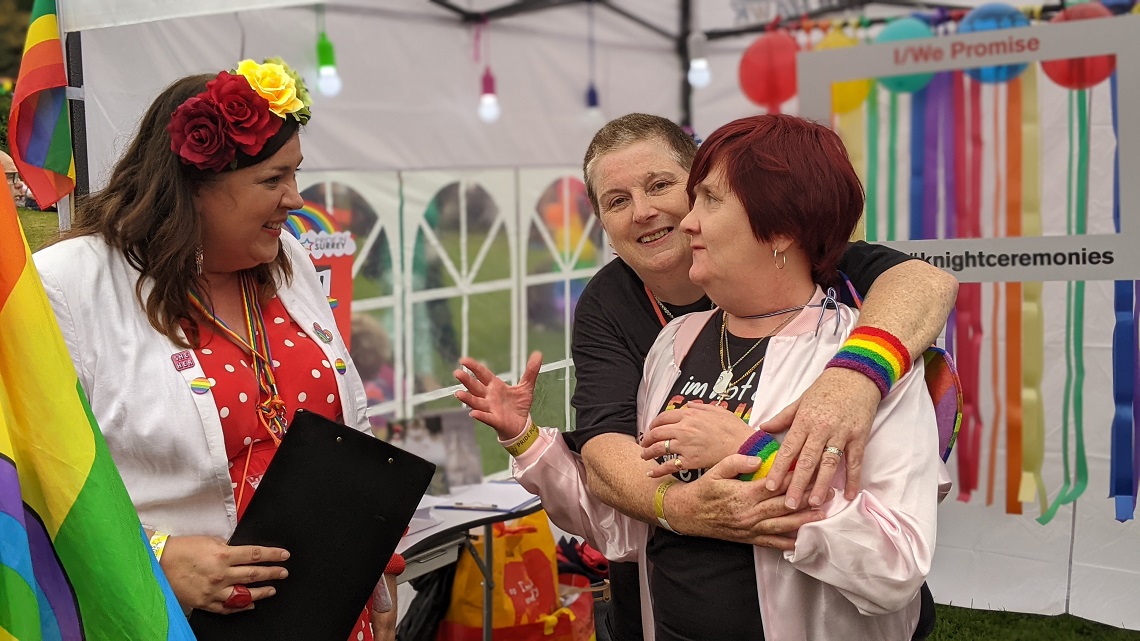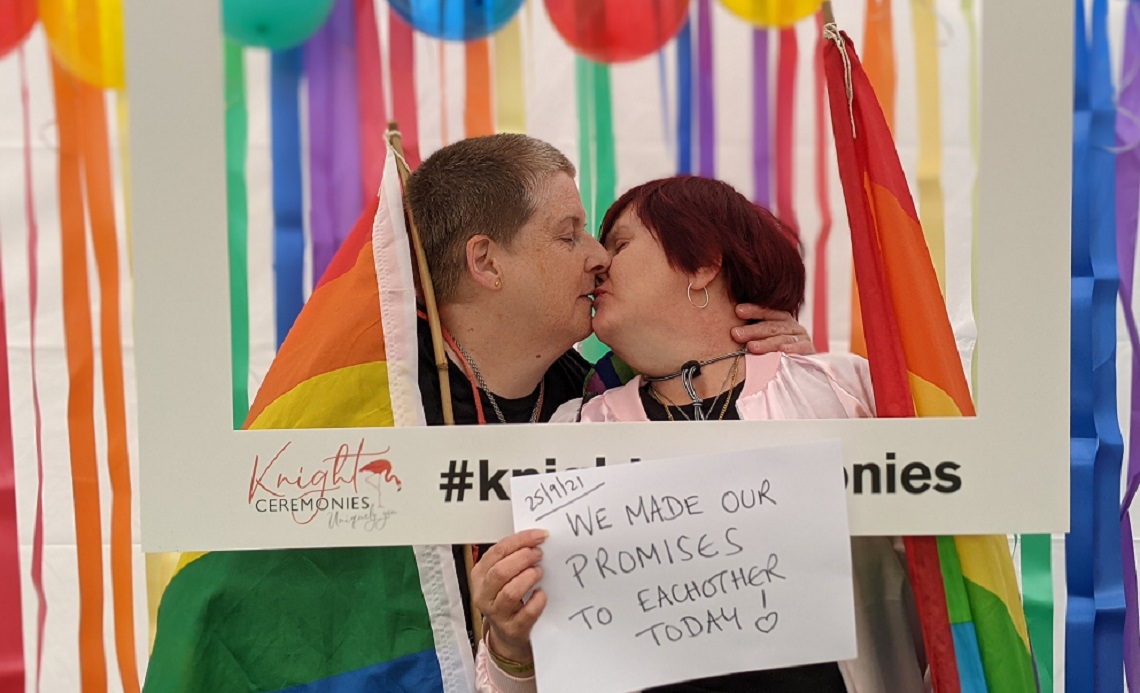 See more about
Surrey
Ceremonies