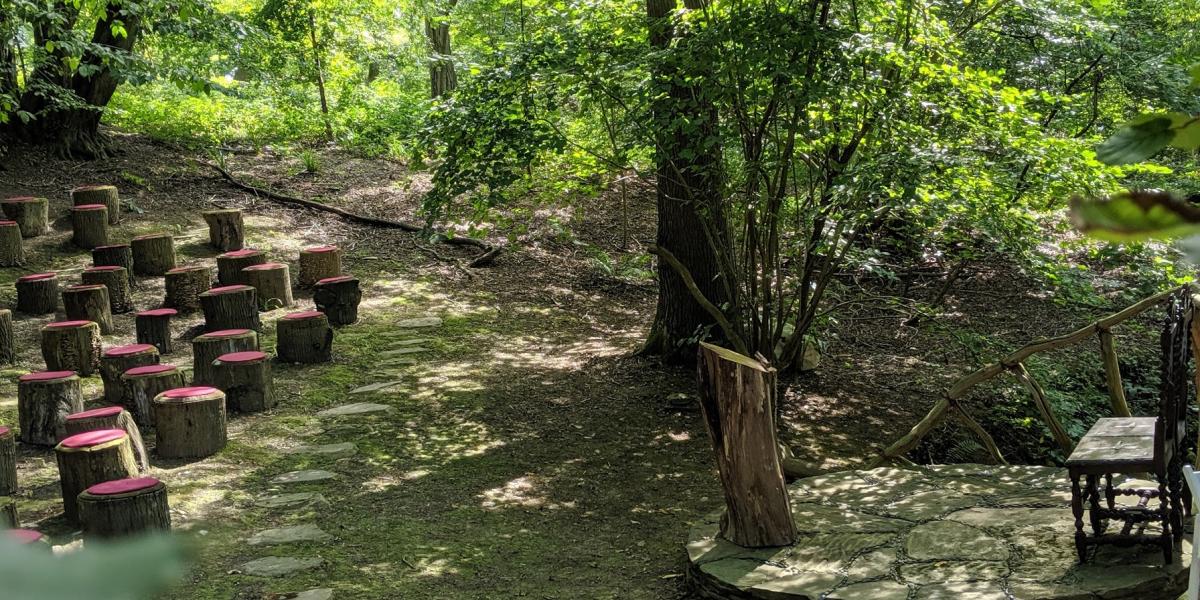 What a cracking day it was yesterday for the last of my summer weddings! My couple had chosen the amazing Ridge Farm in Surrey as the location for their big day and what a fabulous venue it is!
Steeped in musical history, and originally a recording studio facility, this venue has seen the likes of Queen, The Smiths, Peter Gabriel, Ozzy Osbourne and (my favourites) Pearl Jam, who completed their Ten album here. When I arrived, I could see just how inspiring it must have been for these bands - this place is spectacular!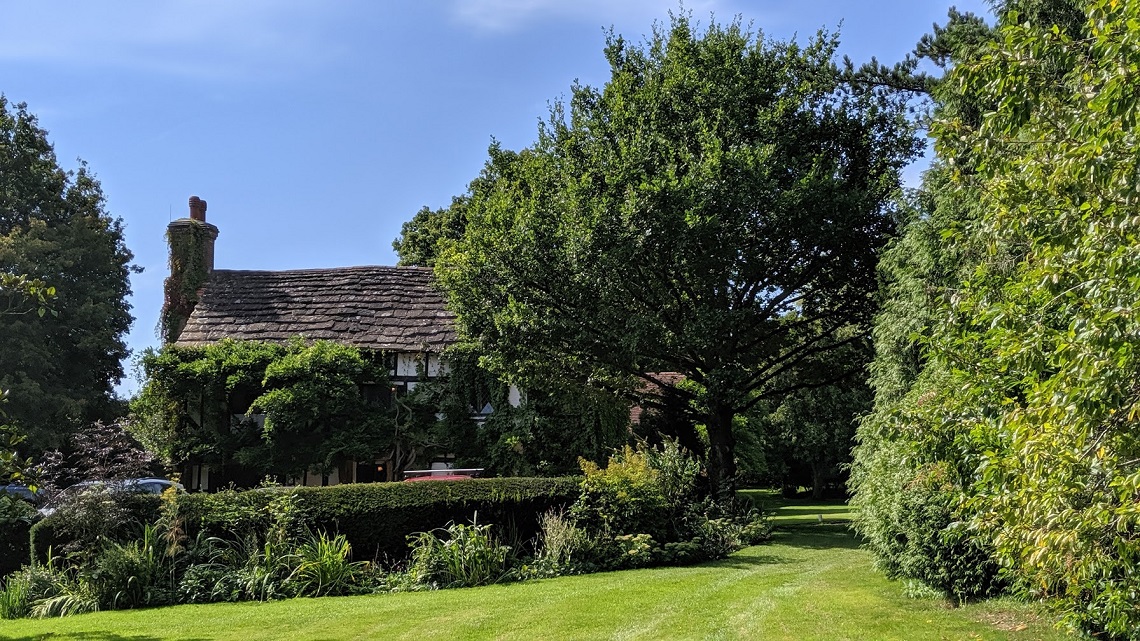 Having worked with my couple for over a year, we had enjoyed a journey together building a really personal ceremony. It was full of personal details and some lovely involvement from family and friends too.
Upon arrival, there was a lot to do, from working out the movement of participants and positioning of the bride and groom (we were on a small plinth with a permanent wooden lectern right in front), so I had to make sure that everyone would be able to see what was going on.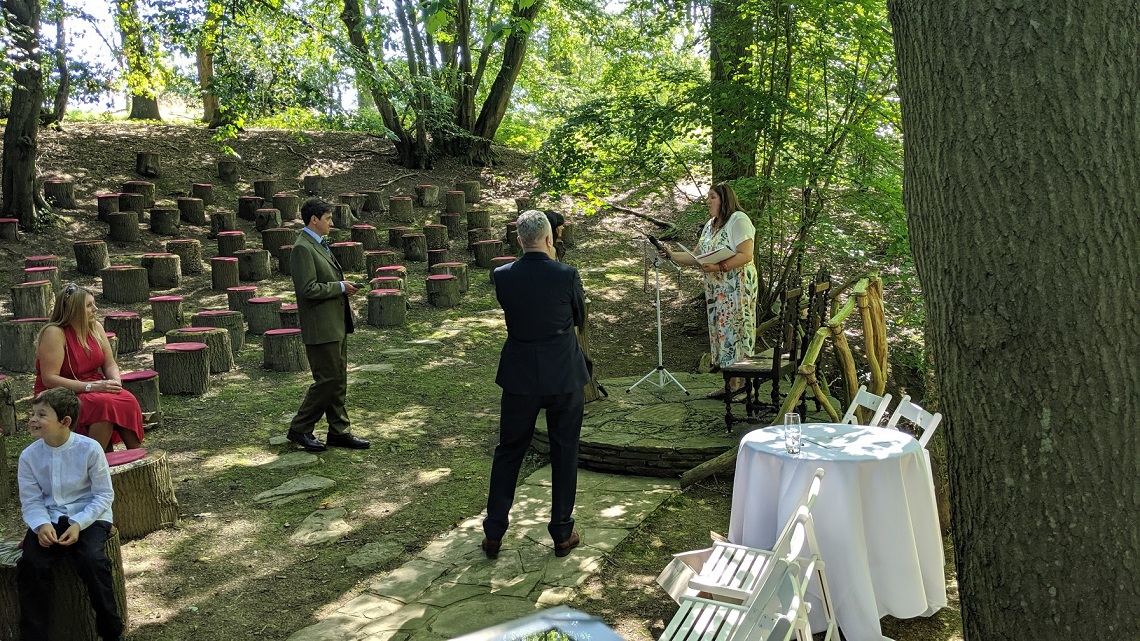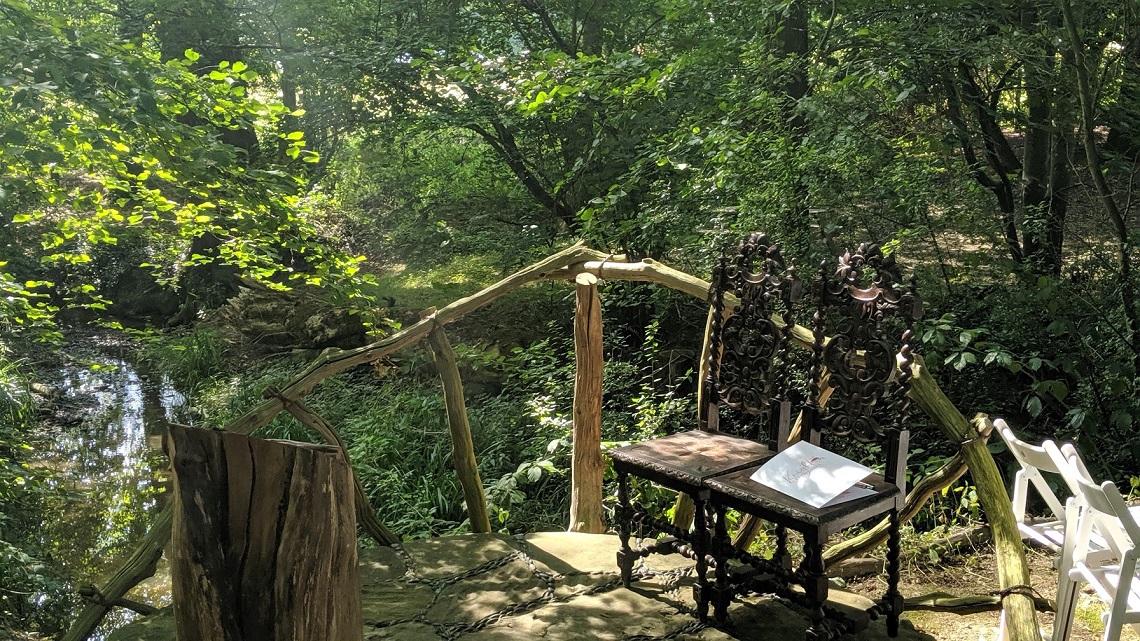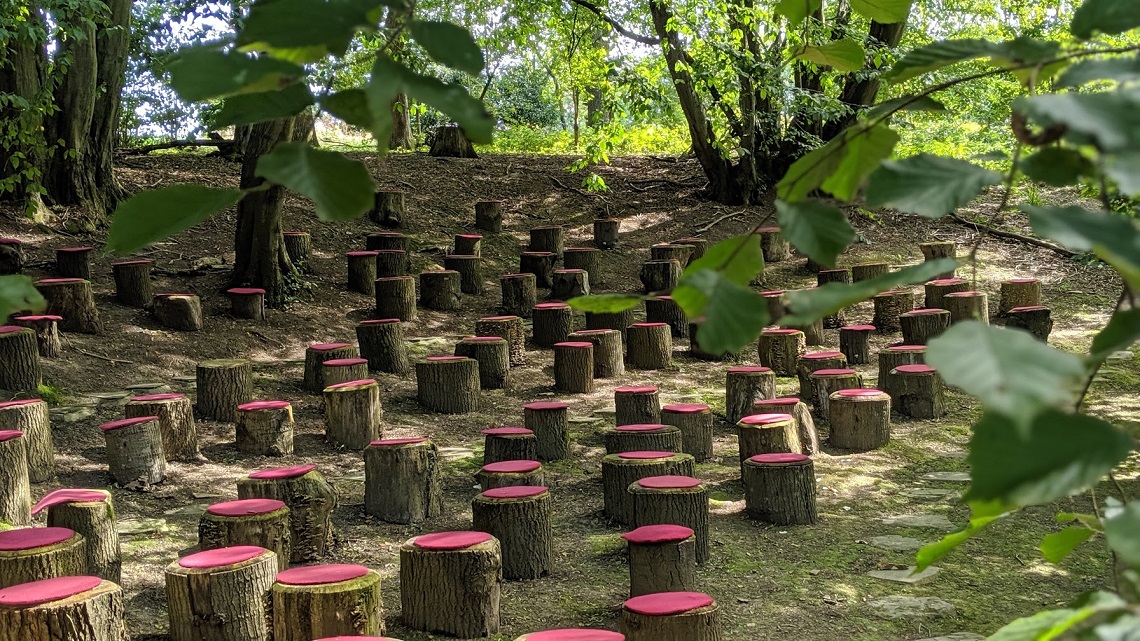 Set in stunning woodland, with tree stumps in an amphitheatre formation, this was a truly magical location and had a wow factor about it that was clearly appreciated by all of their guests (I heard lots of gasps as they took their seats!).
After completing ceremony space checks and running through things with readers and other participants, it was time to check in with the bride. She looked beautiful as the finishing touches were made to her hair, and I got to meet some of her family and friends, including their little daughter who would also play a part in their special day.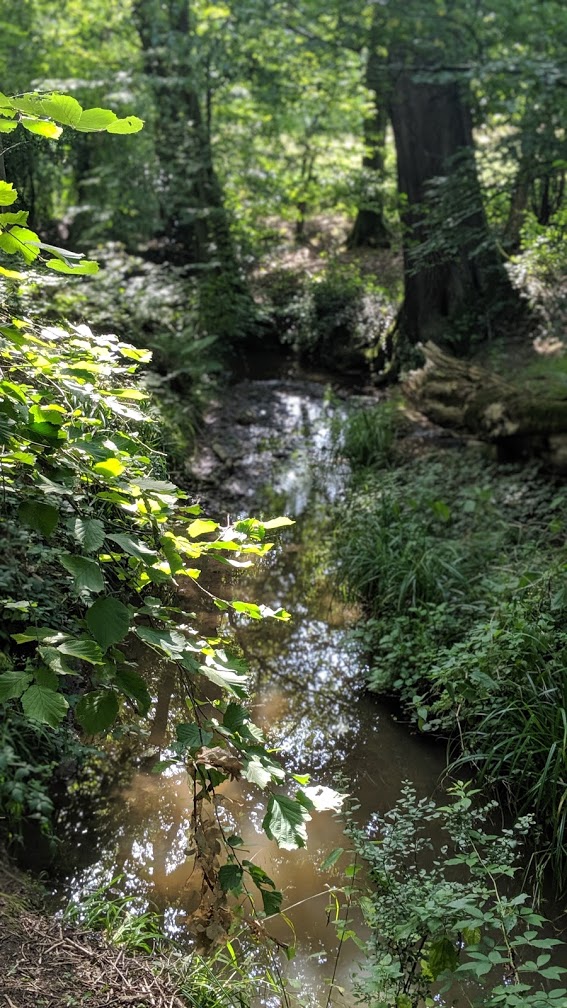 With the bridal prep area being located some distance from the ceremony space, it is crucial at venues like this to understand when the bridal party is ready, and when to begin music so having venue staff that understand the logistical elements is key.
With everyone seated and enjoying the beautiful setting in the dappled sunlight, I delivered my opening address and all messages pertaining to the ceremony. This is a great time to share any details about photos (are you having a device-free ceremony perhaps?), and indeed information about confetti, especially in such a lovely natural setting.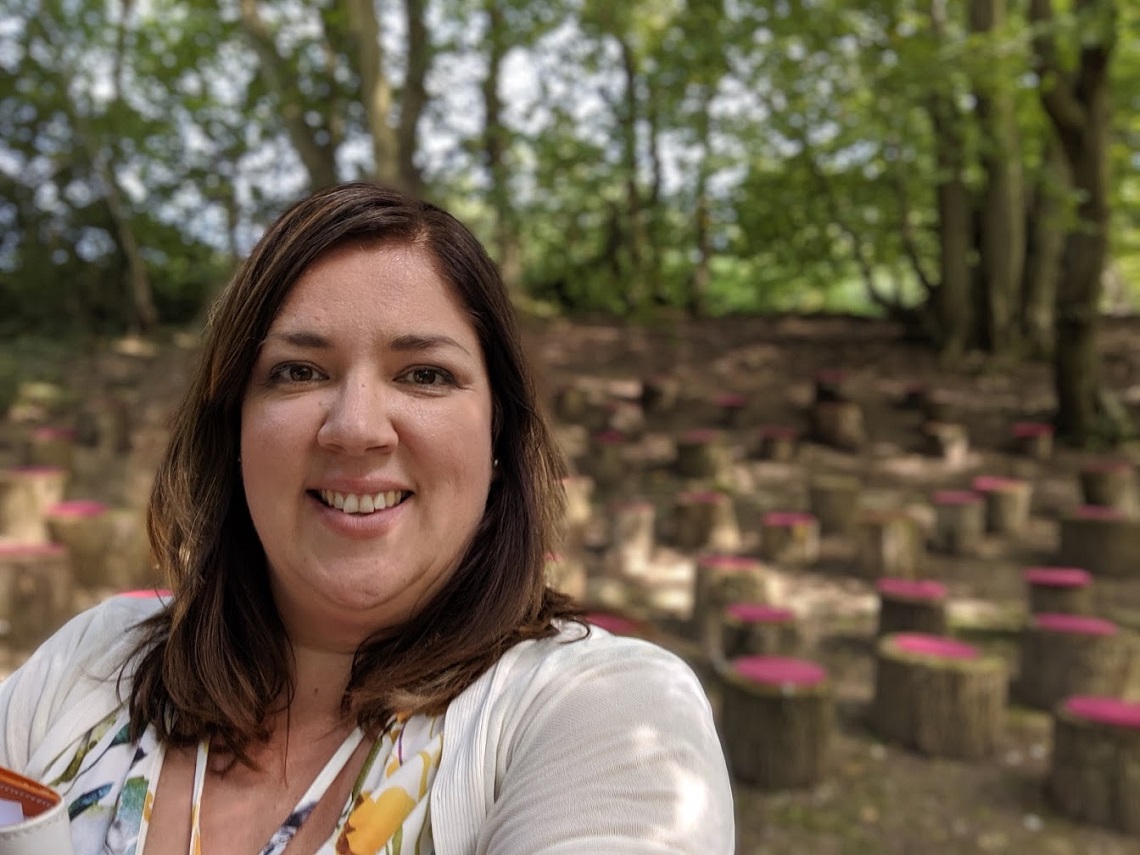 When the bridal party were all in position, the lovely flower girls (including the couple's daughter) came in with their little baskets of petals, followed by the bride and her brother, and her beautiful best women. With everyone settled, we began with a look at marriage and what it means to our couple. Having gone from individuals to a couple and now a family, these two have been on a real journey together, and their wedding day was a chance to acknowledge their achievements as a couple that love and support one another through all things.
"Laughter plays a huge part in Mich and Graeme's relationship, and they have been known in the past to frequent their local shop wearing 'magic poncho's', and they say that their house is usually full of laughter and silliness."
We had two lovely readings, both perfectly delivered, and capturing the hearts of all of their guests. I was honoured to be able to tell the bride and groom's story, with details about their lives, their challenges, their achievements and how through it all, love and laughter have been the binding elements that have held everything in place.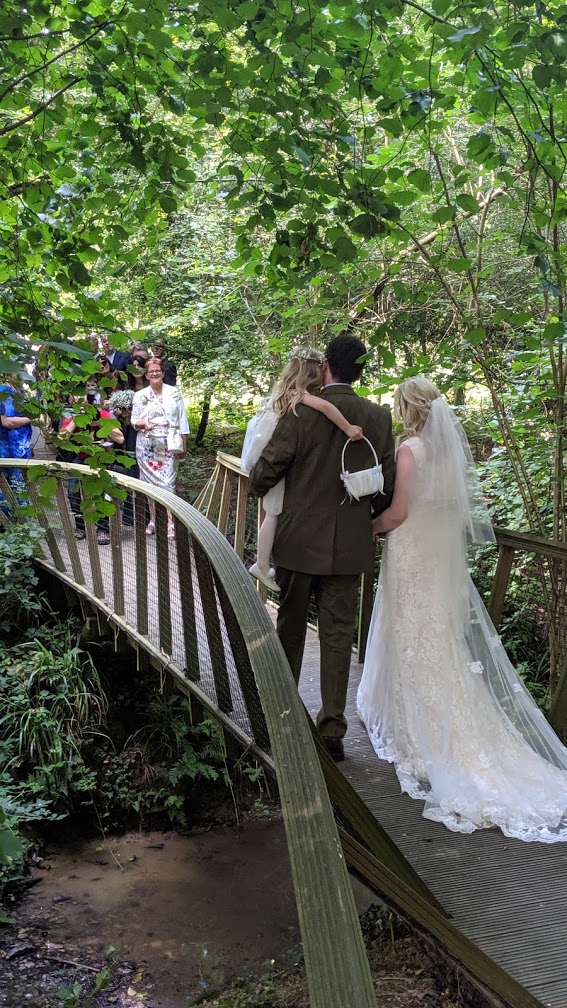 We had written a lovely little section into the ceremony for their daughter to join them to say some family vows, and although stage fright took hold (she is only three but was very brave), it was a lovely moment for them all to share.  Having written some beautiful personal vows they had a wonderful moment to share these words with each other, in front of all of their loved ones. 
They then exchanged their wedding rings, which had been made from the bride's father's wedding band, making them really very special indeed.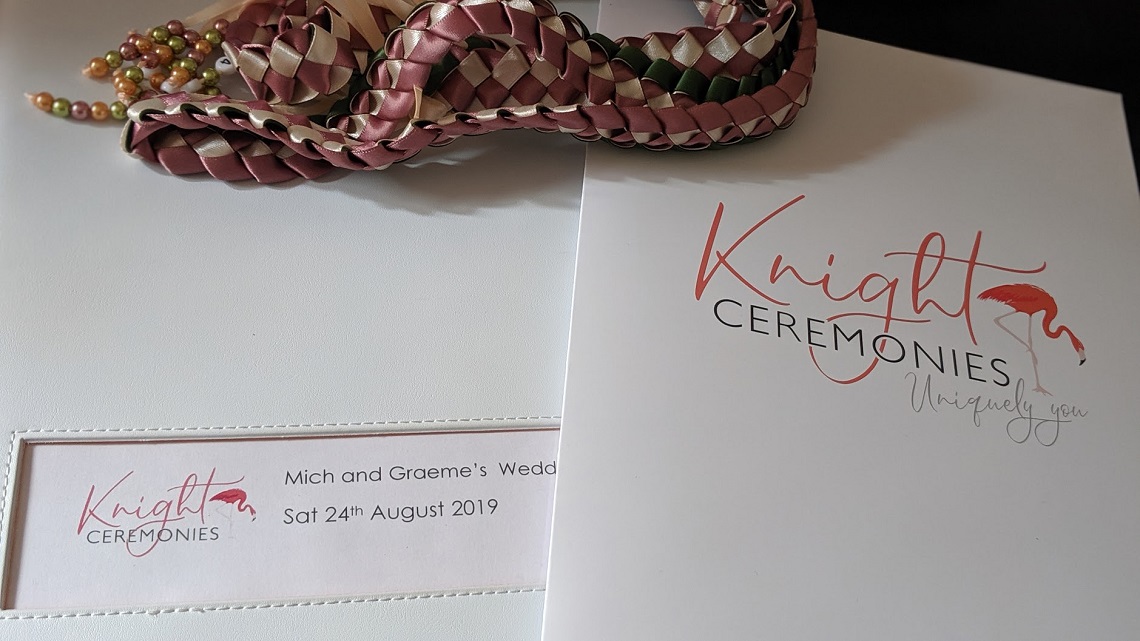 My couple then chose to include a lovely handfasting, with ribbons in their wedding colours woven into the cord.  Their good friend Kate came up to wrap their hands as I read a beautiful blessing and she then tied the ends for the couple to rapturous applause. 
I always like to provide some background details if we are including a handfasting as the origins are fascinating and it has inspired many of the terms that we now associate with a wedding like 'bound in matrimony', and of course 'tying the knot'.  It was a visual feast for their guests and the couple held their hands aloft at the end for all to see.
(For more information about having a handfasting in a modern ceremony, please see my blog here.)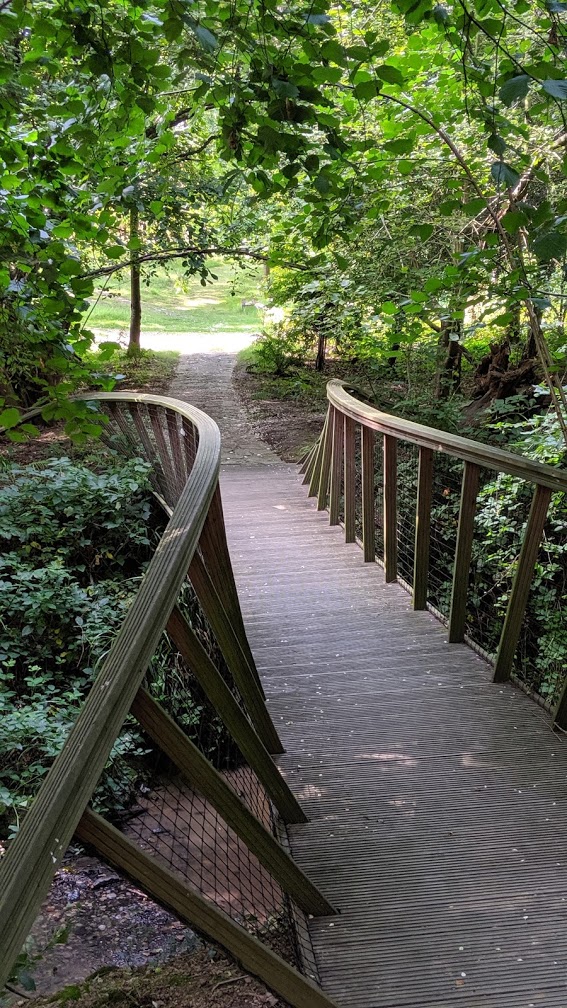 As the couple then signed their commemorative certificate, their guests all formed a line along the little bridge that provides access to the woodland which is across a little stream, and as I concluded the ceremony and introduced them to all of their guests, cheers and confetti filled the air.
What a perfect start to their big day, and as I left, they were all enjoying drinks and canapes on the vast lawn in the beautiful sunshine.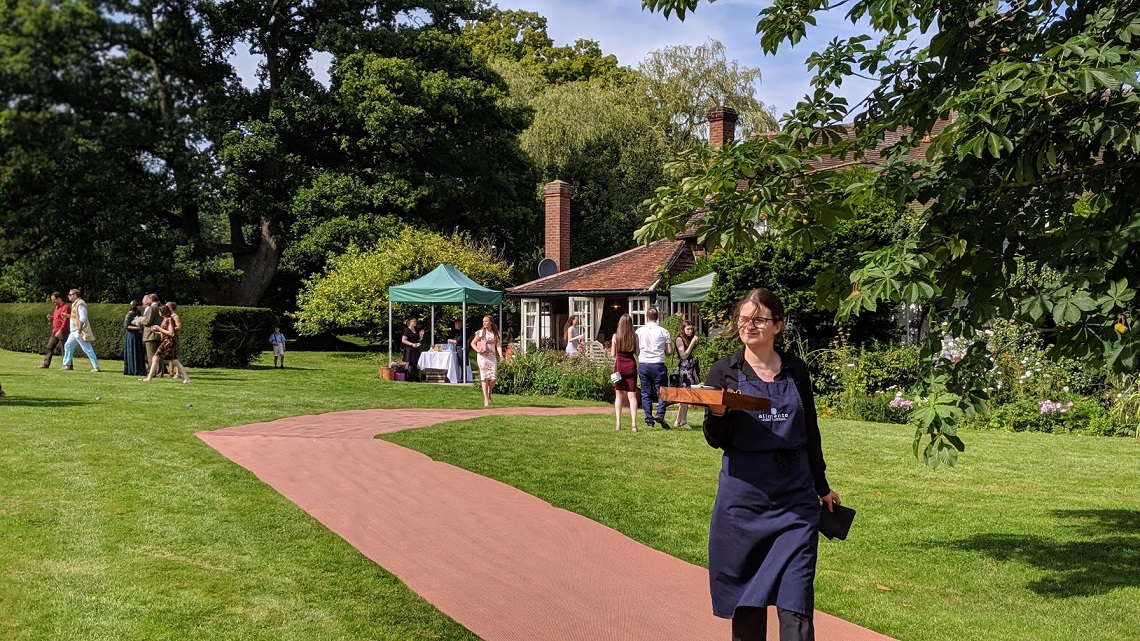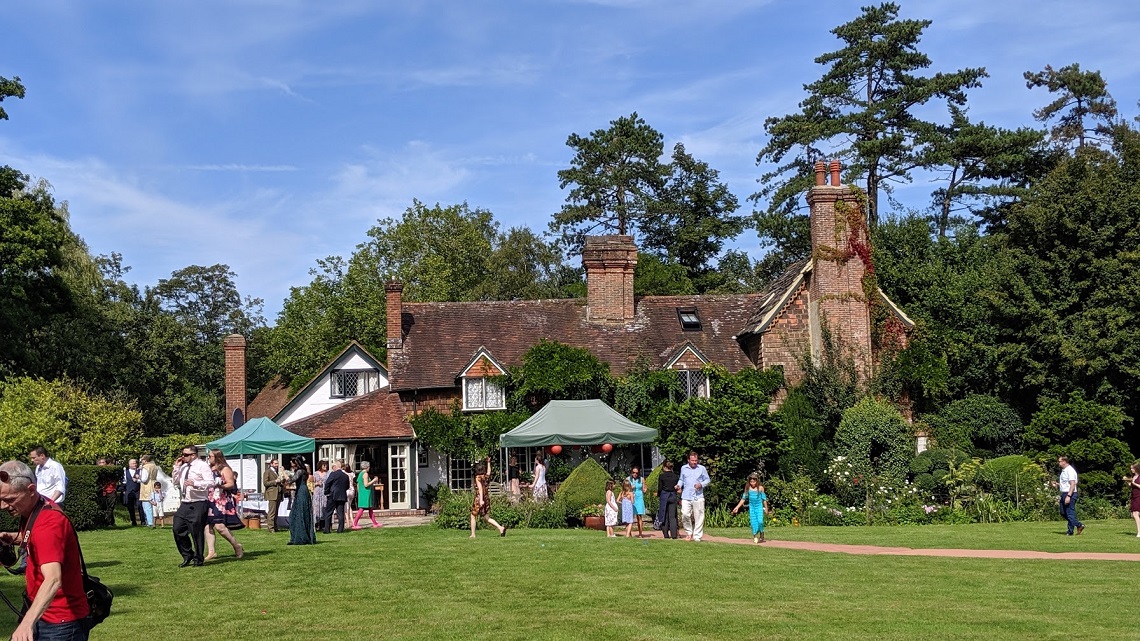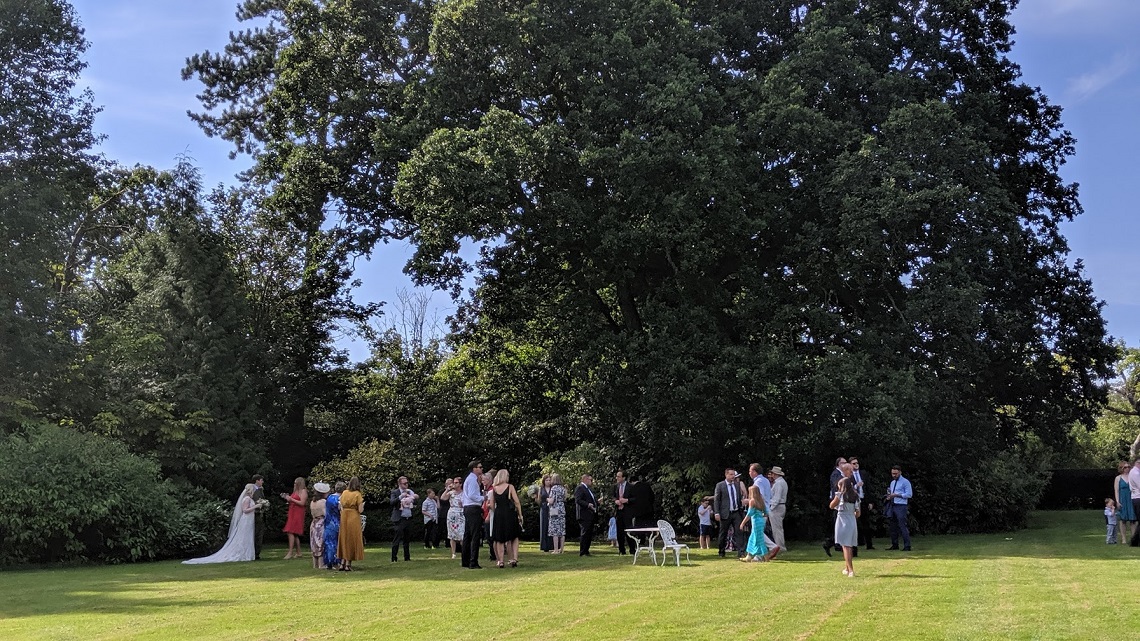 Congrats Mr & Mrs Maughan!
(All images used in this blog were taken by Jenny Knight)
---------------------
Celebrant: Jenny at Knight Ceremonies
Venue: Eleanor and the team at Ridge Farm
Photographer: Darren Goff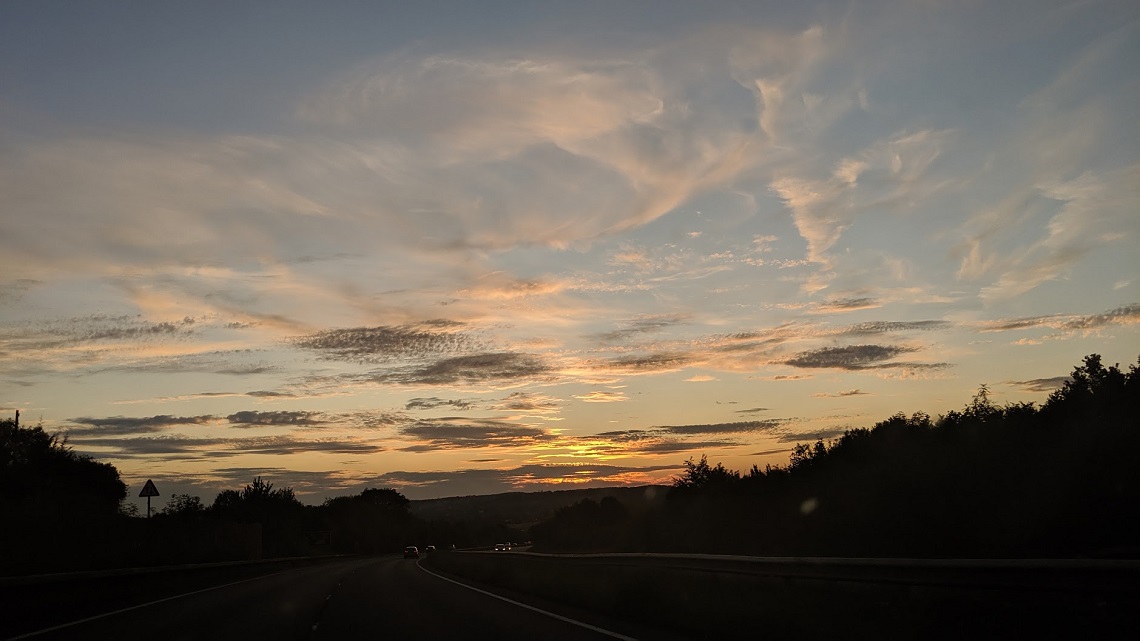 See more about
Surrey
Ceremonies