Rustic Barn

Weddings

I absolutely love rustic venues, and work extensively at this style of location and completely understand how they work.

Each setting will be different, but will have the same fundamental areas to consider when planning your ceremony. I can work with you to ensure the ceremony area is in the best spot, and that seating is arranged in the most effective formation (so that everyone can see round beams etc.), whether that be in traditional rows or something a little more interesting!
I enjoy weaving elements of your chosen setting into the style of my writing, and these are generally relaxed, and intimate celebrations, with a warm and upbeat tone. Because of my experience in barn weddings, I can also run through things like lighting, acoustics, and the orchestration of the ceremony and those involved, making sure that there is sufficient space for all of the things you have planned.
Beware the red brick flooring! As much as I think it is a fabulous feature, and completely charming, it is advisable to warn guests in advance that there will be gaps in the floor so to plan footwear accordingly. . .or hire an aisle runner!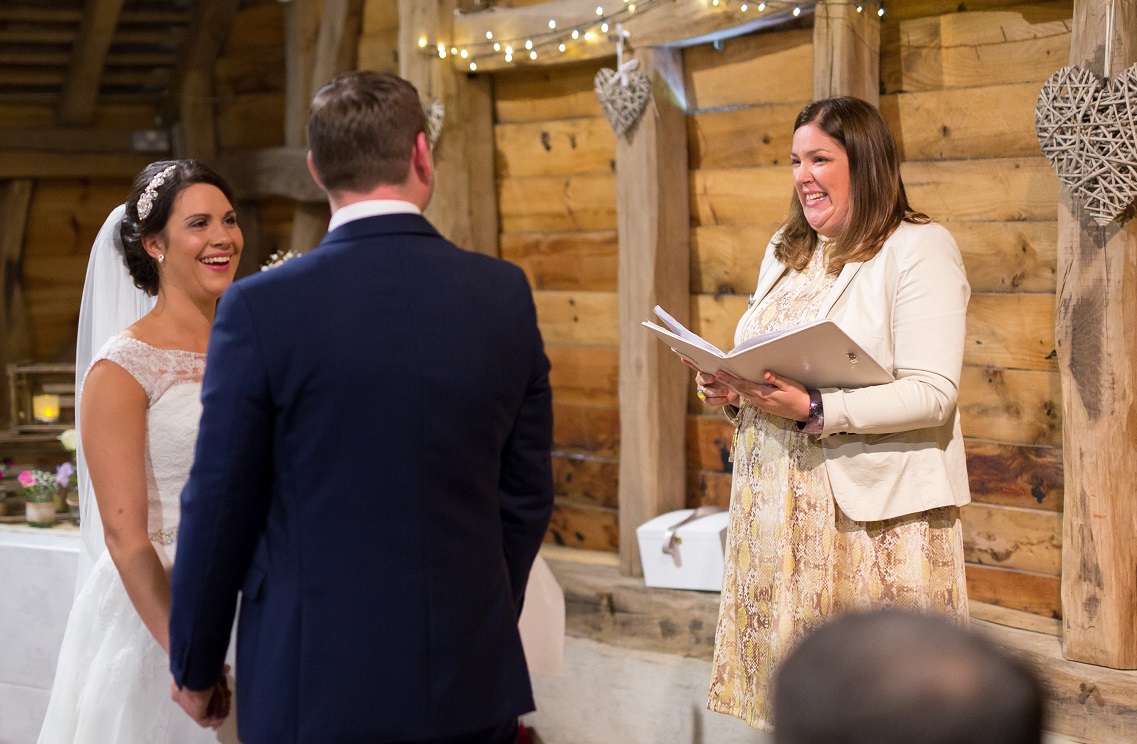 My ceremonies are warm and engaging and with a relaxed feel. I like to involve guests and react naturally to the things that occur. We can maintain all of the traditional elements to your ceremony, but also enhance it with some wonderful personal, or rustic additions.
I have lots of ideas and some great experience, and look forward to hearing more about your beautiful barn wedding plans!