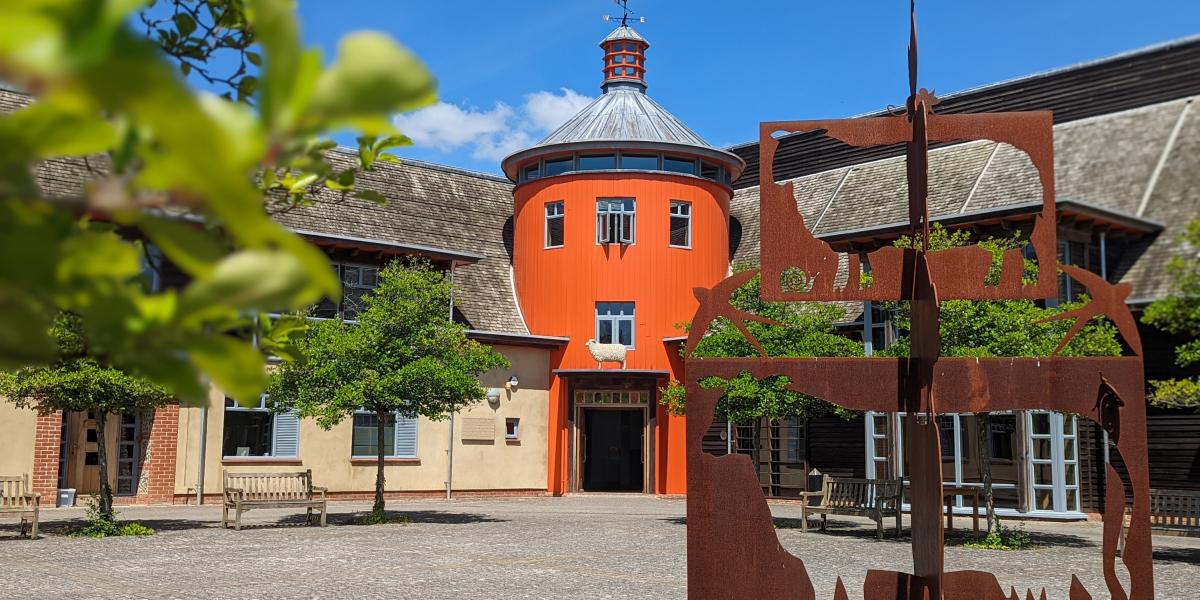 When I first spoke with my couple back in January this year, it was clear to me that they were going to be a fabulous pair to work with!  They met whilst working together and from the moment I learned more about their story, I could see that they were both fun, funny, and with many tales to share!
Over the course of the past few months, we honed their ceremony words, and I made sure that we had just the right tone for the day.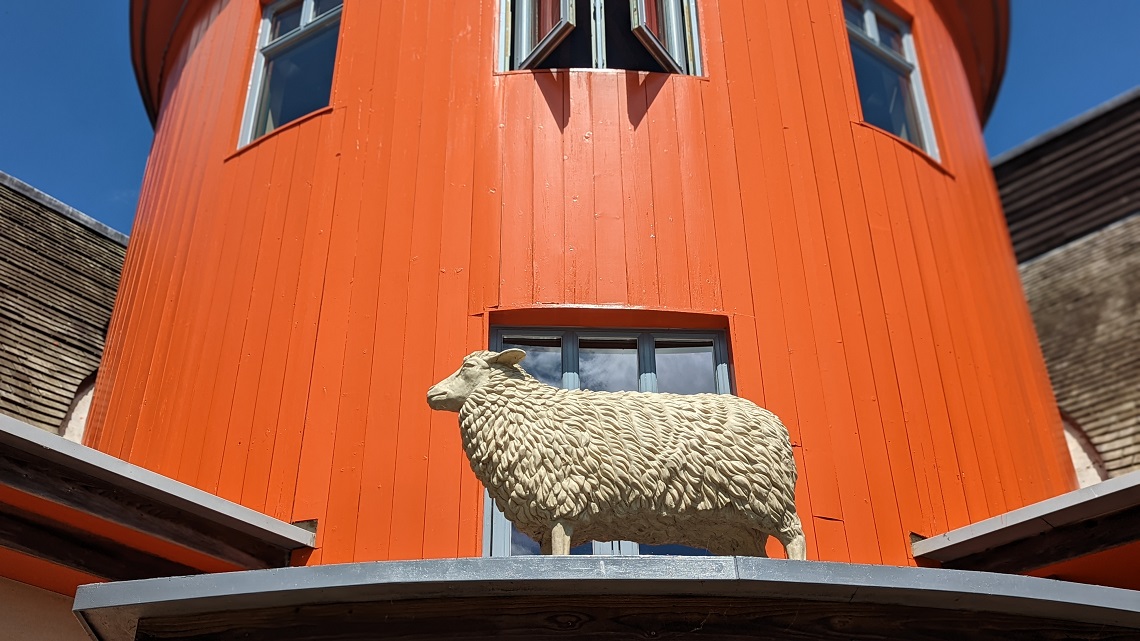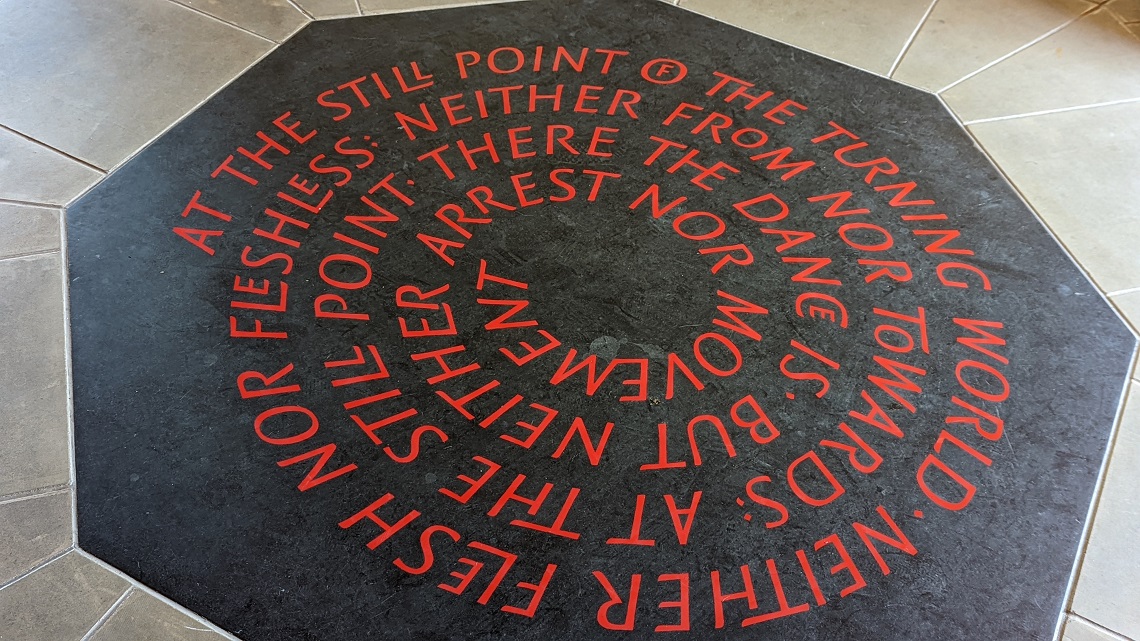 During our last check-in, I could see that nerves were starting to show, so we talked through how things would work when I arrived, and when on the day I met with the groom, all the details fell into place.  It felt relaxed and even when guests started to arrive, things still felt calm.  A lot of this calmness was down to the talents of the couple's wonderful planner Michelle from Fusion Events, who specialises in sustainable weddings.  My couple were eco-conscious and having a very naturalistic theme and so this partnership was perfect in every way.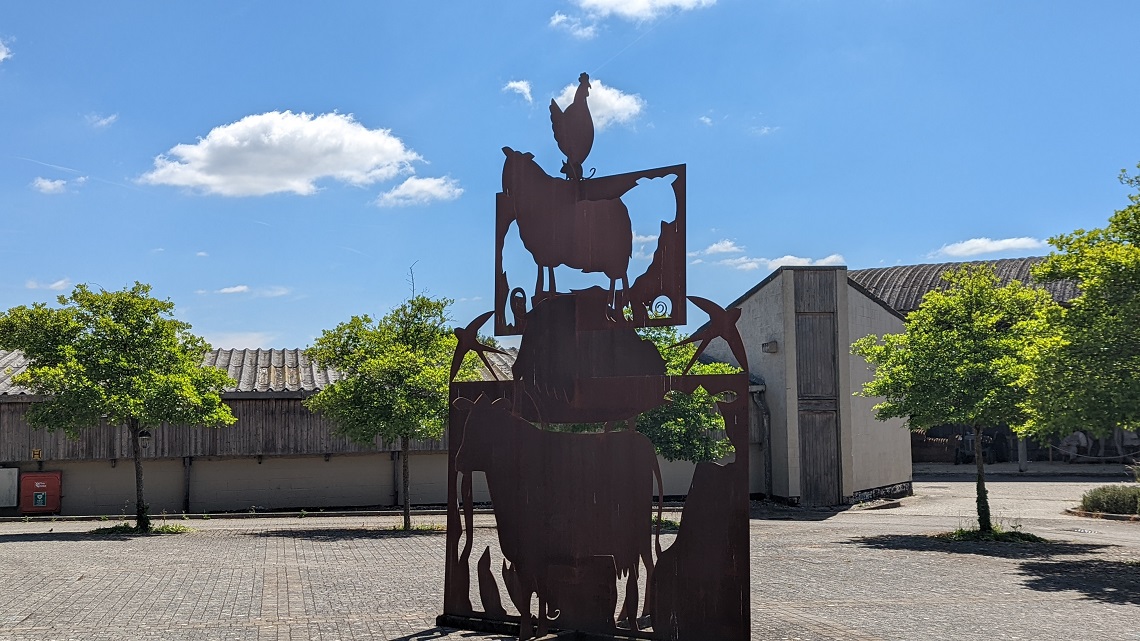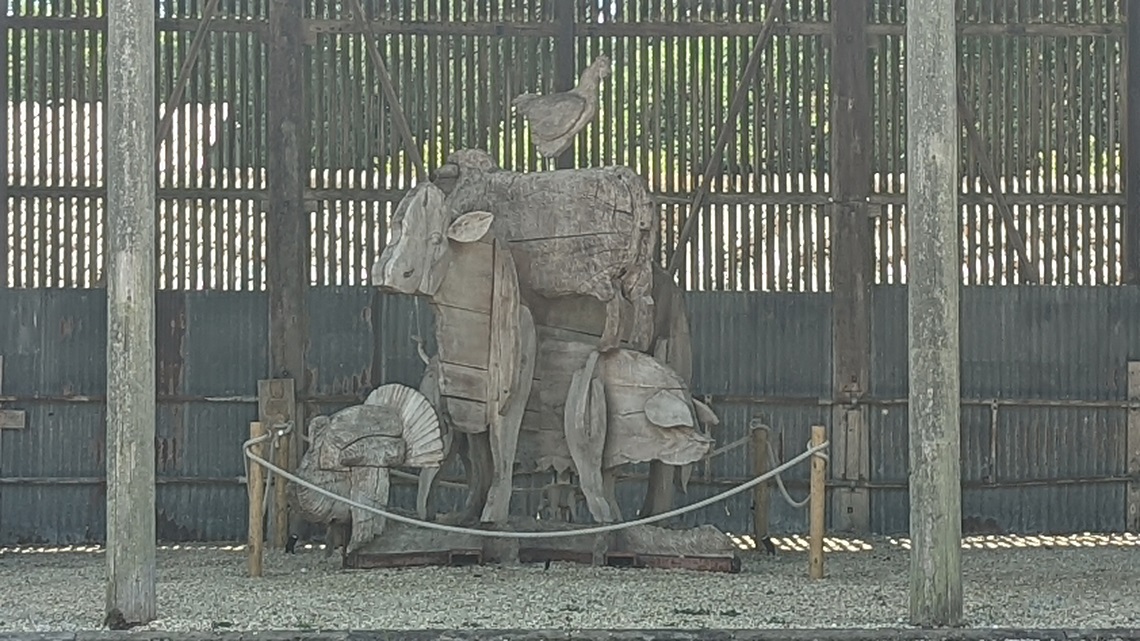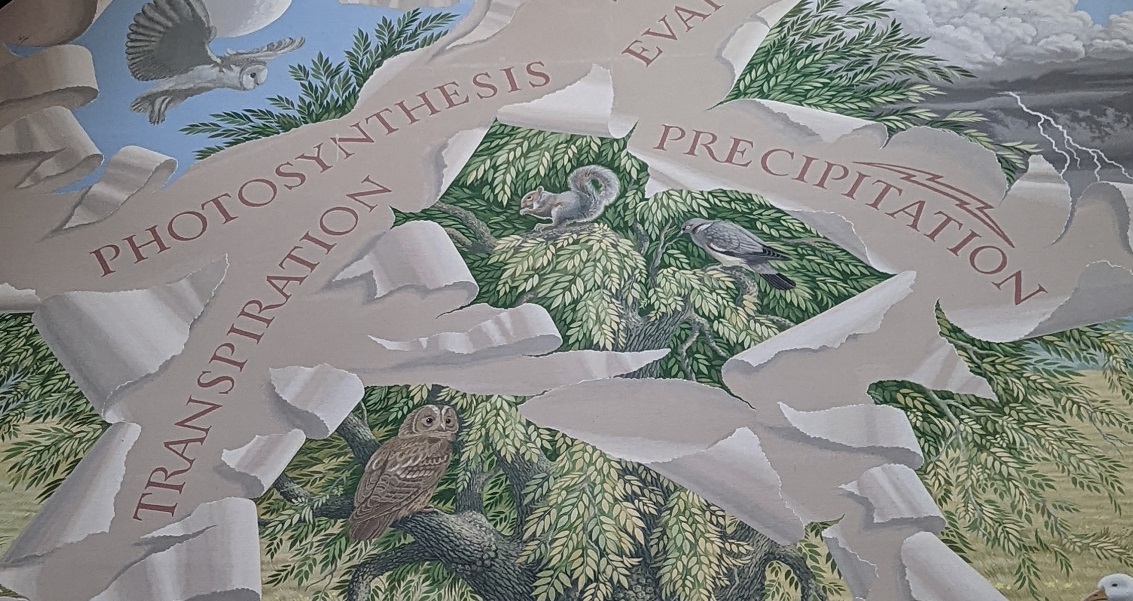 Sheepdrove, their venue, is an organic farm, with so many amazing spaces.  I could have taken thousands of photos!  It even has dinosaur bones in a glass case in reception!  As we neared the start time of the ceremony, I had completed all of my checks with the planner, the venue, the bride, and the groom, and everything was set, and ready to go.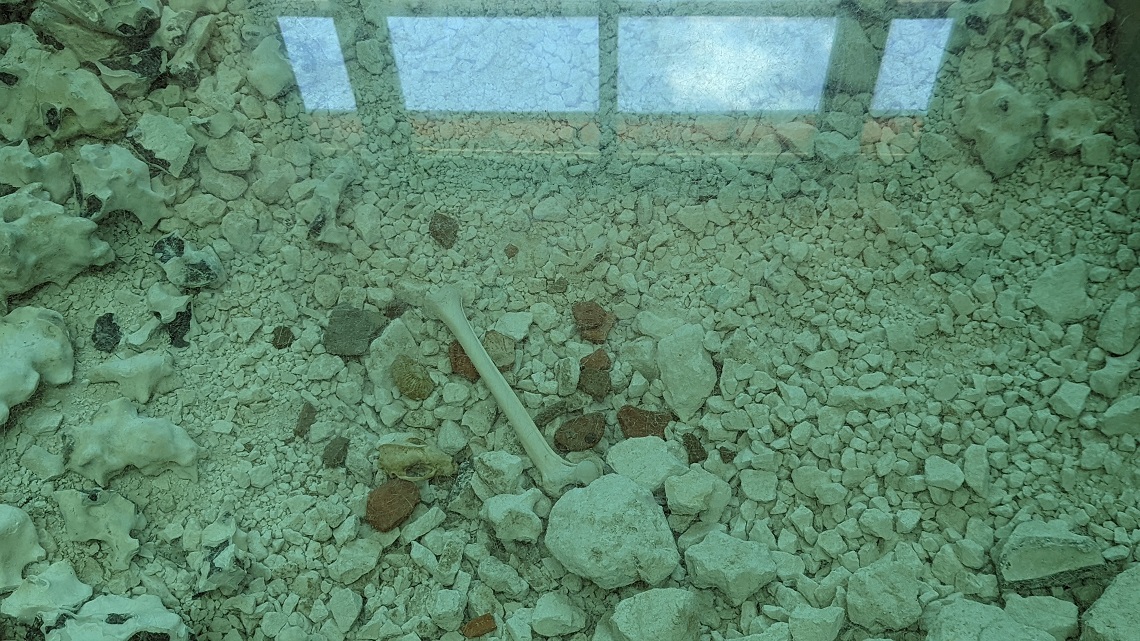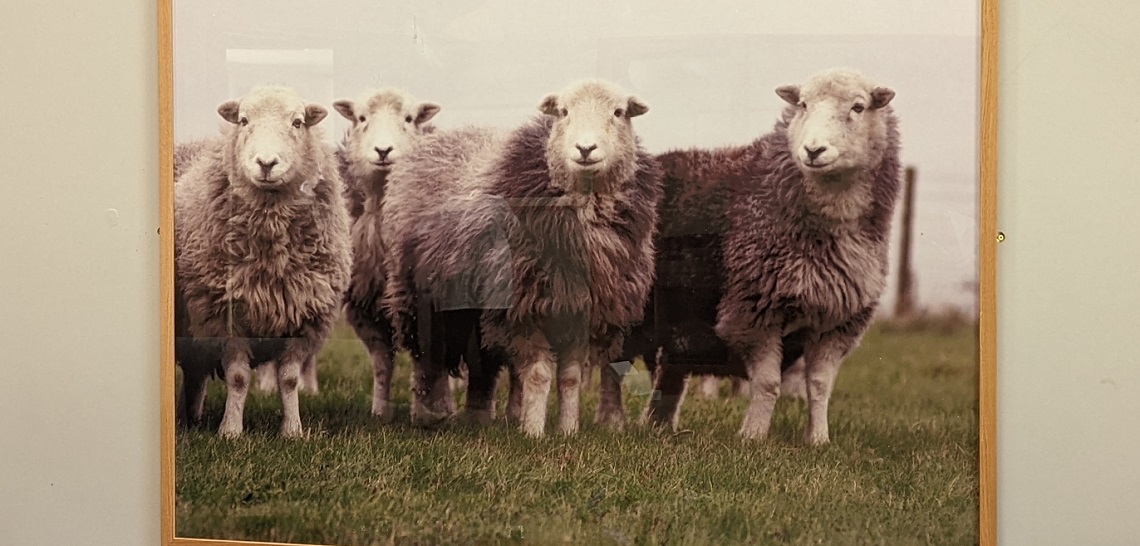 There were a few logistical elements to consider as the ceremony space had a low-level staged area at the front and so just making sure everyone was clear on where to go and which route to take, and when to change spots was key.  As a master of 'stage-management' it is my role to ensure that this works and I very much take on this responsibility during the ceremony.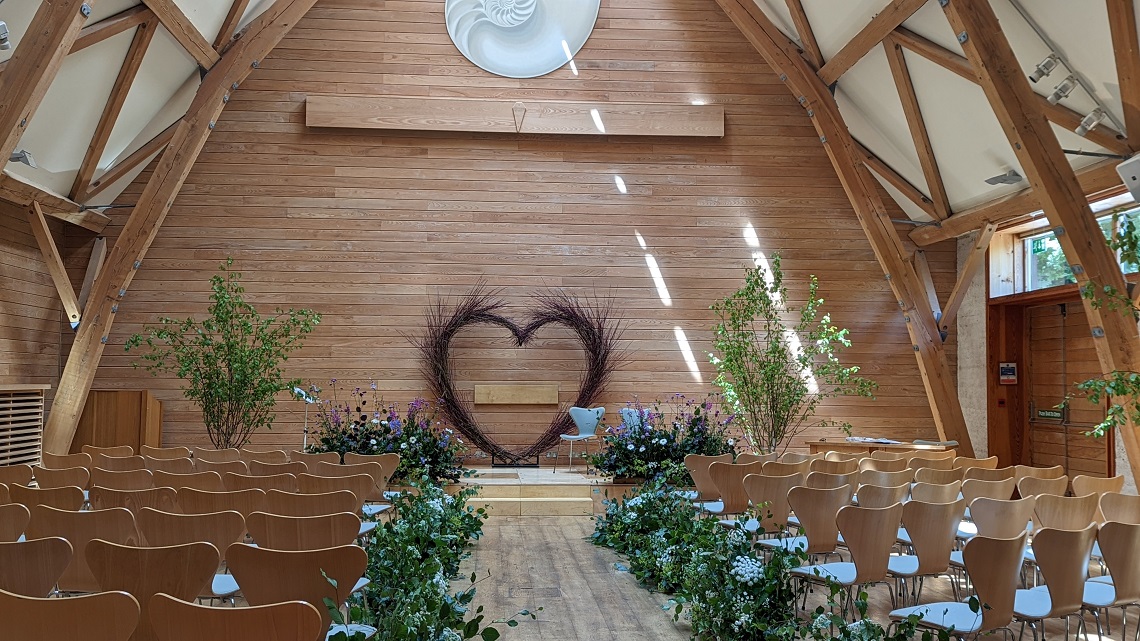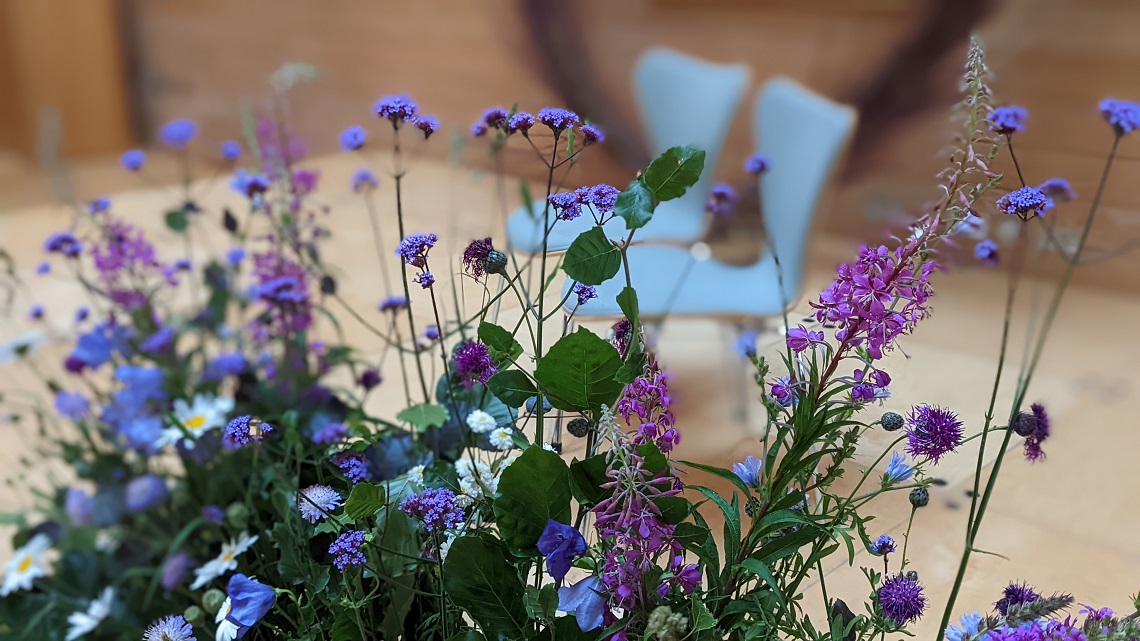 As the cue was given that everyone was ready, the guests took to their feet and welcomed the bridesman, the bridesmaids, and the bride and her father.  It was honestly such a special moment, and the groom looked so happy to see her! 
Her dress was simply stunning.  Made especially for her, and with butterflies, leaves, and hints of nature elegantly adorning the bodice and skirt, it was a dream gown, and she looked sensational.
It was important that I quickly set the tone, settled everyone, and made sure the couple were as relaxed as possible, and we achieved this with a wonderfully warm welcome and our trademark sprinkle of humour.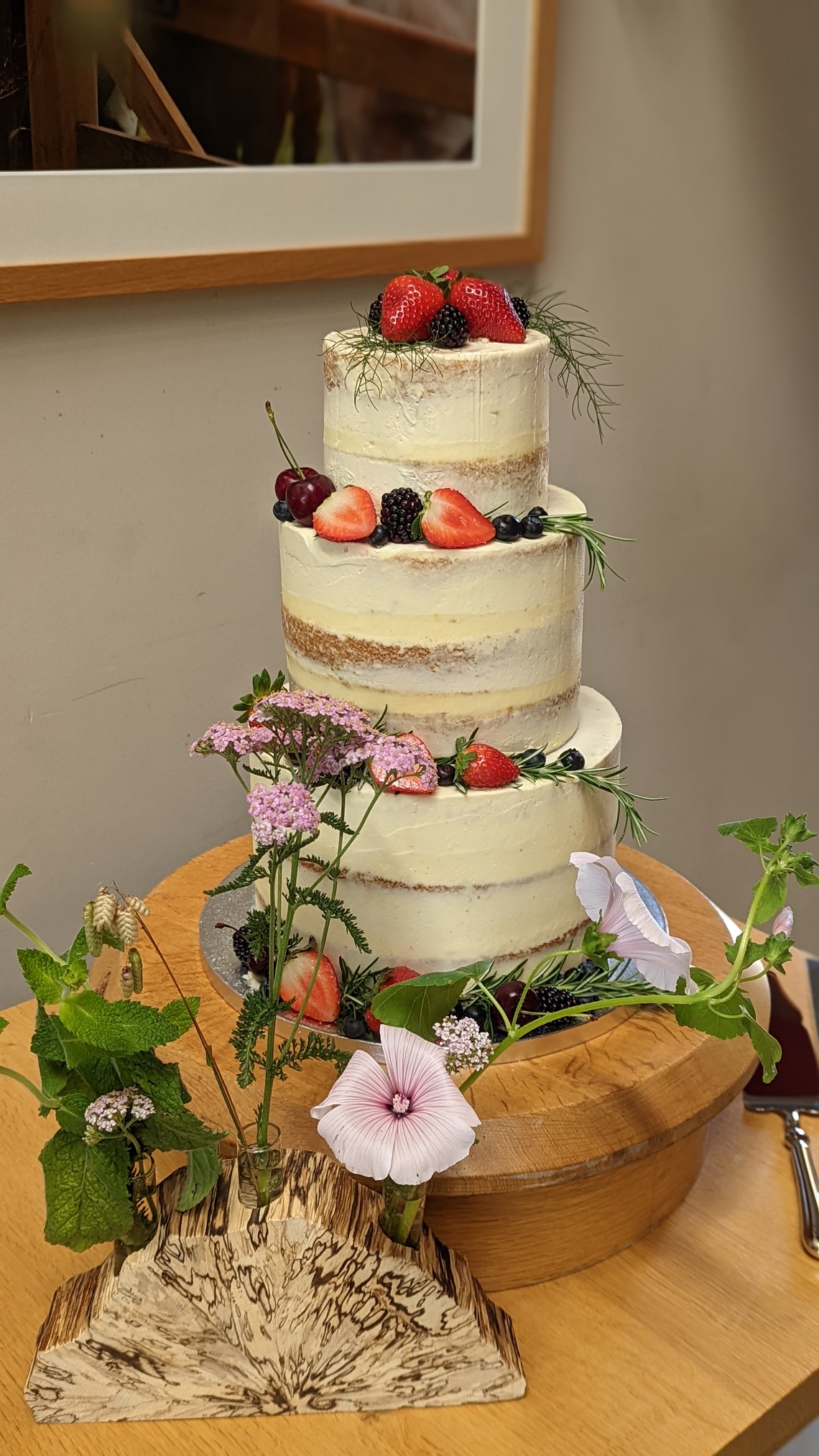 The room felt alive with anticipation, all guests eager to understand what was about to happen, and to experience a celebrant-led ceremony, and what a lovely ceremony it was!  We had two amazing readers join us to share words, we told the couple's story, we recalled funny moments, and details about how they have overcome challenges, but ultimately they have a definite ease about their relationship.  They work perfectly together and complement one another in their partnership.  It is harmonious.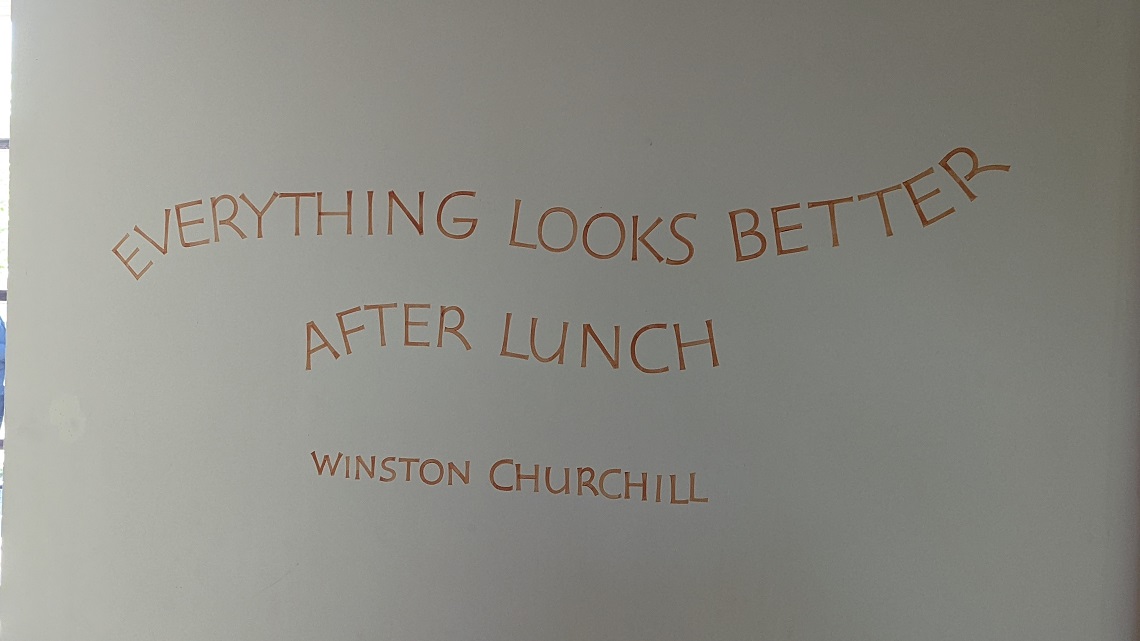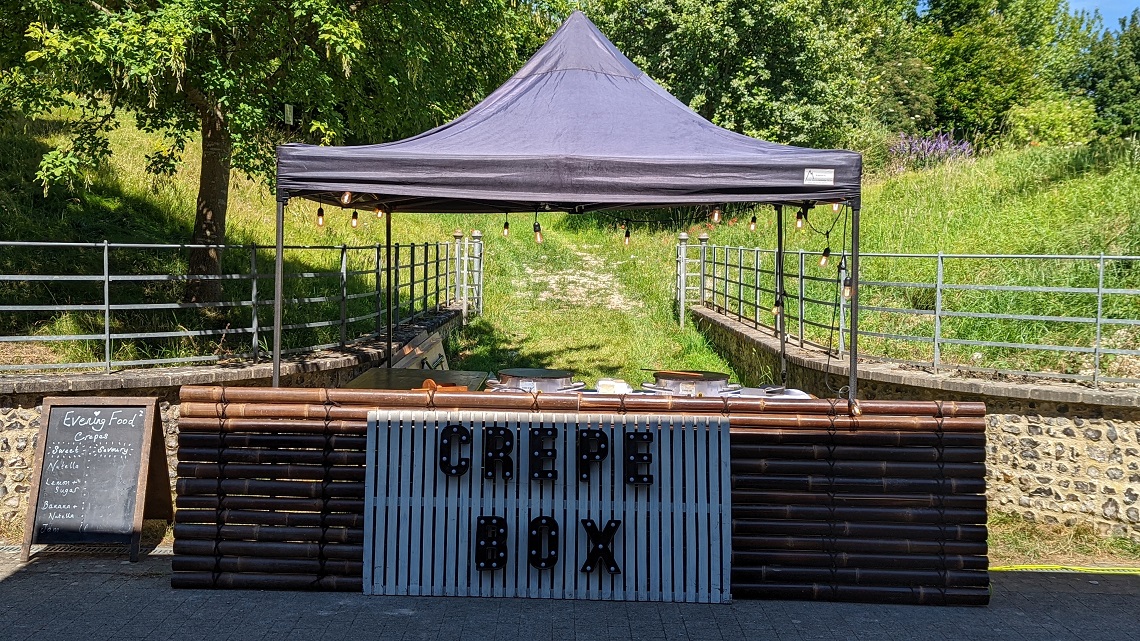 I just loved being a part of their special day and honoured to be telling their story.  I could see guests sharing knowing looks, responding to funny tales, and laughing at impromptu moments, and so could the couple!  We had positioned them in our favourite format at the front on the stage, ensuring a lovely connection with their guests throughout.
I managed to incorporate a special little surprise for this couple into the middle of their ceremony, which was a real hit all round, and which became a talking point for many guests afterwards!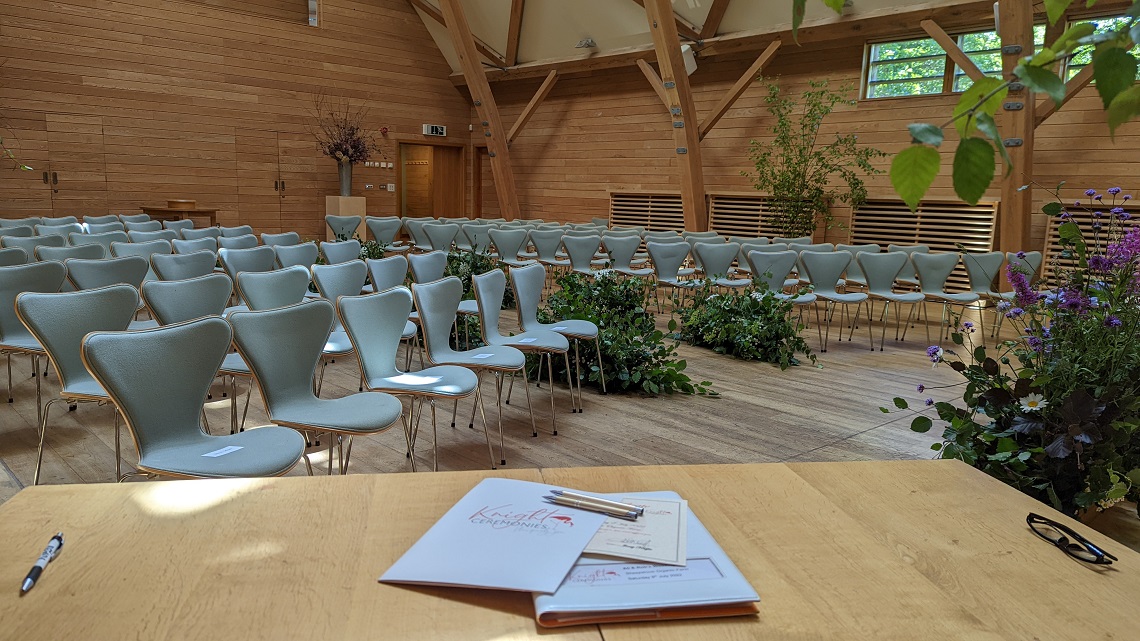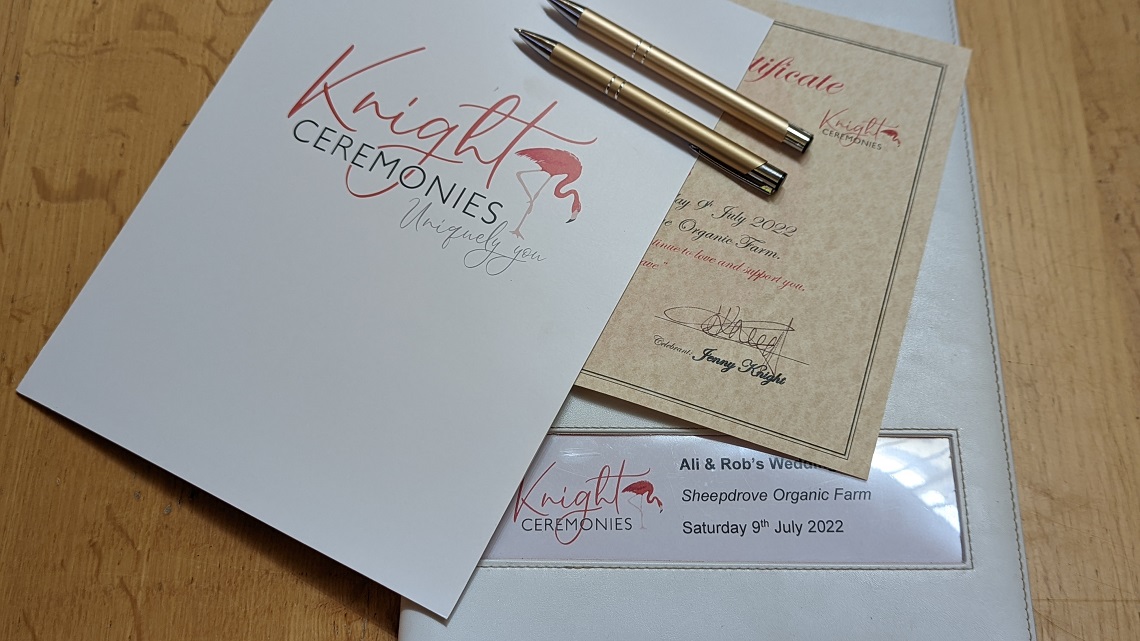 As we completed their lovely vows, it was time to welcome their four-year-old nephew to the stage, along with their superbly behaved dog!  With rings safely delivered, and a round of applause for our two amazing helpers, the couple sealed their promises and enjoyed a kiss or two as their loved ones filled the room with cheers!
We then had a moment to sign their wedding day certificate along with their two special guests, and as I brought the ceremony to a close, it really did feel like we'd been on a bit of a journey, and everyone was most definitely ready to celebrate.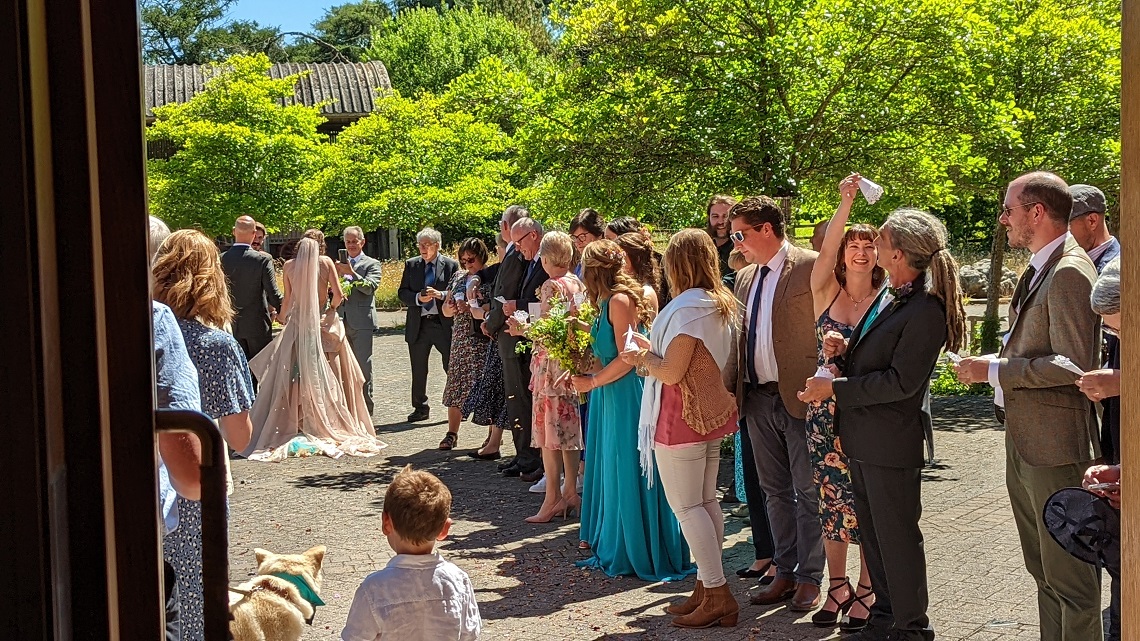 I am delighted that these two incredible people got to have the ceremony that they really wanted, and I love that we have spread the word about the work that celebrants do.  I shall miss this couple, and wish them all the love and luck for their future together.  
Congrats to Ali and Rob!
Jenny
x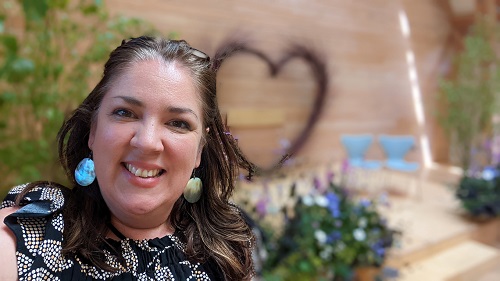 (All images in this blog were taken by Jenny and we look forward to seeing the official pics soon!)
------------------------
Dream Team:
Venue: Sheepdrove Organic Farm
Planner: Michelle from Fusion Events and Weddings
Celebrant: Jenny from Knight Ceremonies
Photographer: Johnny Dent
Florist: Skylark Flower Company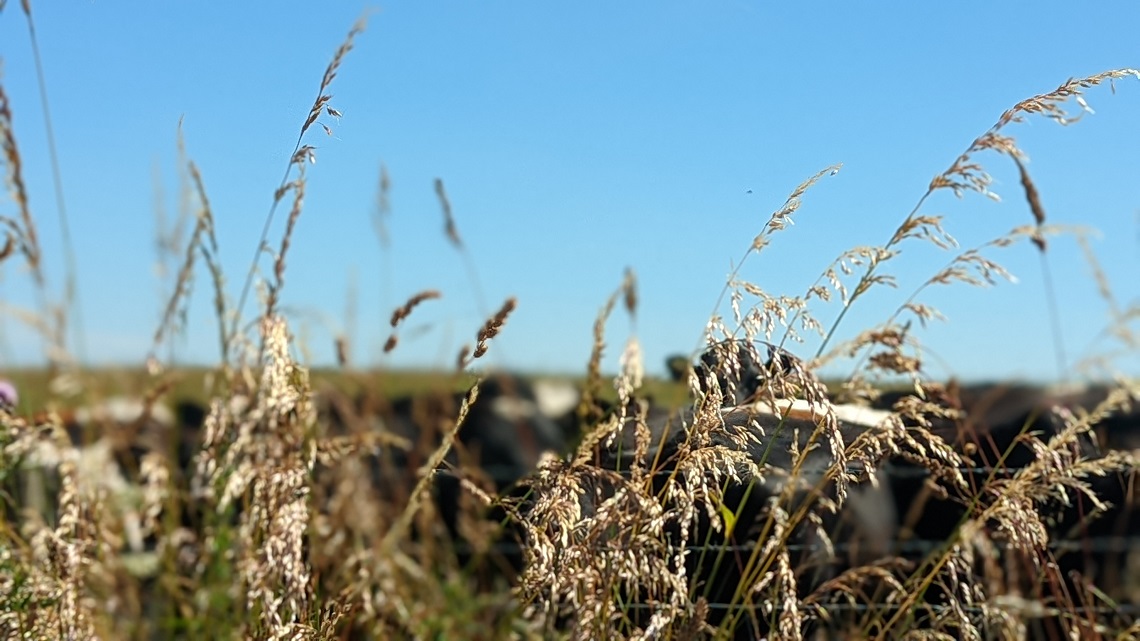 See more about
Berkshire
Ceremonies