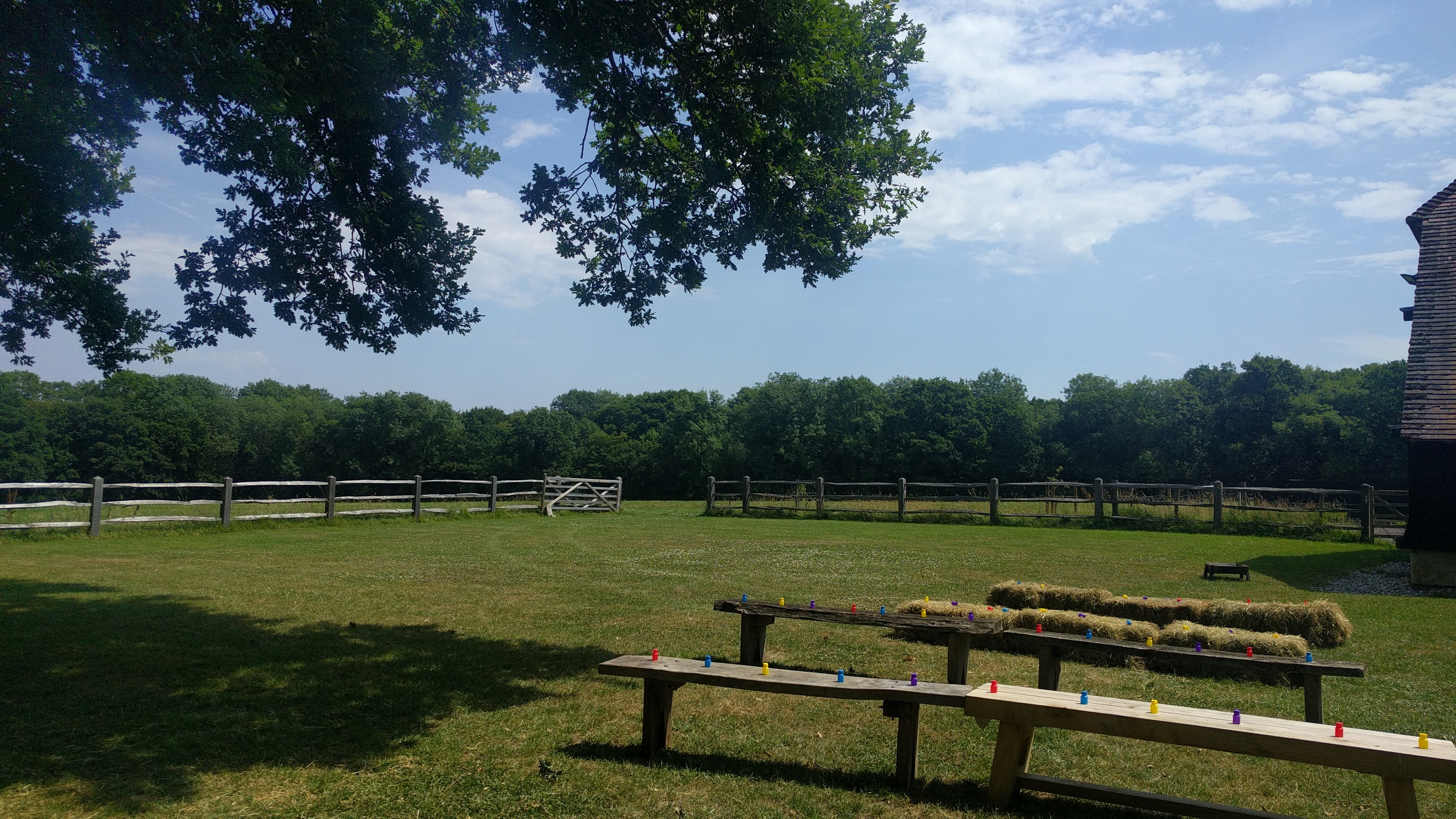 Today was a big wedding, not so much in terms of numbers of guests, but more the content and rituals within the ceremony. It was a stunning outdoor ceremony at the amazing Gildings Barns in Newdigate (Surrey).
My bride was South African born, and the groom from Jewish heritage, and both with a real zest for life and adventure. Their relationship has been full of travel experiences, romantic times and lots of fun and laughter. We acknowledged their free spirits within the ceremony wording, and conducted a six cord handfasting to embrace elements of their lives that are really important to them as a couple.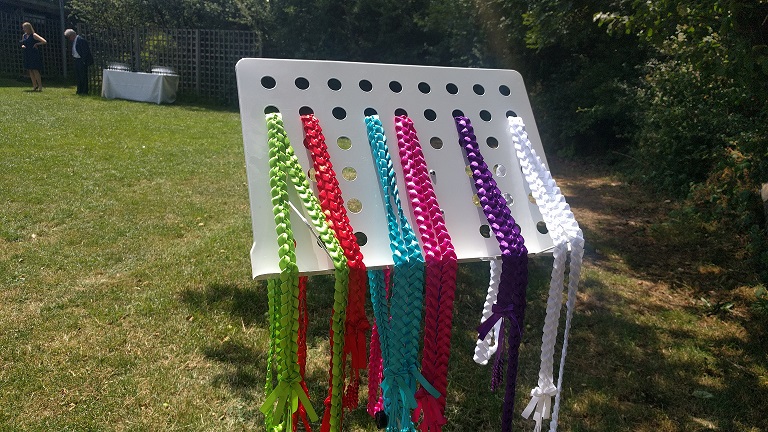 We invited members of the family and the bridal party to wrap a cord, and the meaning behind each one was acknowledged before being tied together to symbolise the union of all elements of their relationship as they begin their new journey together as a married couple.
Under a bright blue and cloudless sky, my bride and groom shared wonderful vows, exchanged their rings, and then concluded the ceremony with a traditional Jewish blessing (read in Hebrew), and a breaking of the glass. Bubbles filled the air as the couple walked back up the aisle and they looked so happy!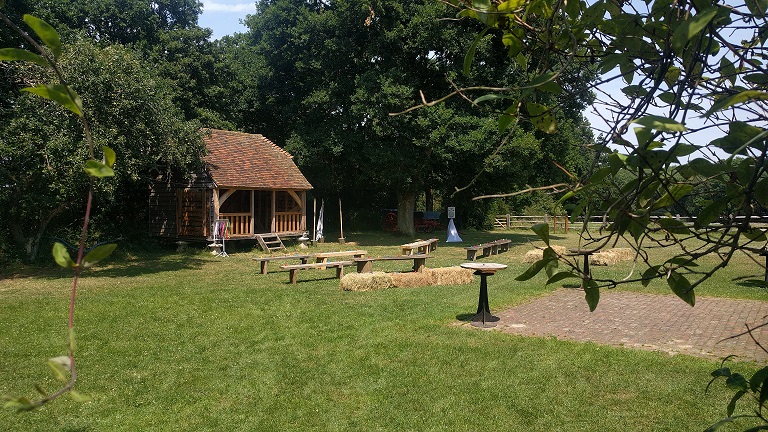 Congratulations to Mr & Mrs Leigh, and thank you so much for allowing me to write and conduct your very special and extremely personal ceremony today.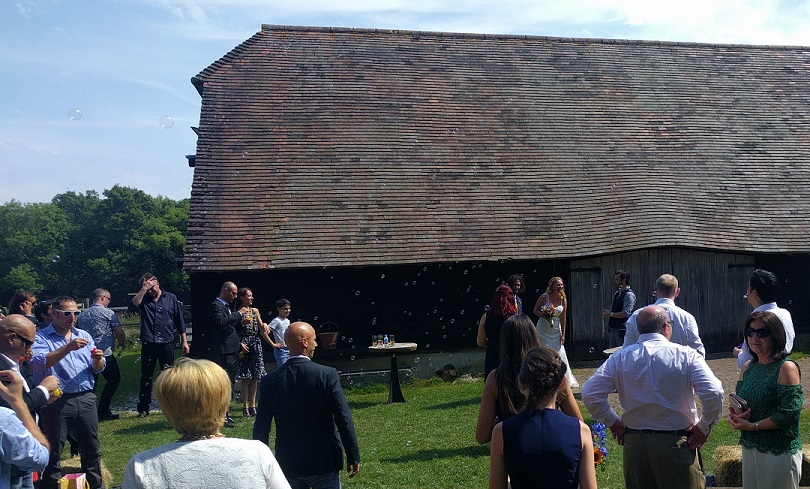 See more about
Surrey
Ceremonies