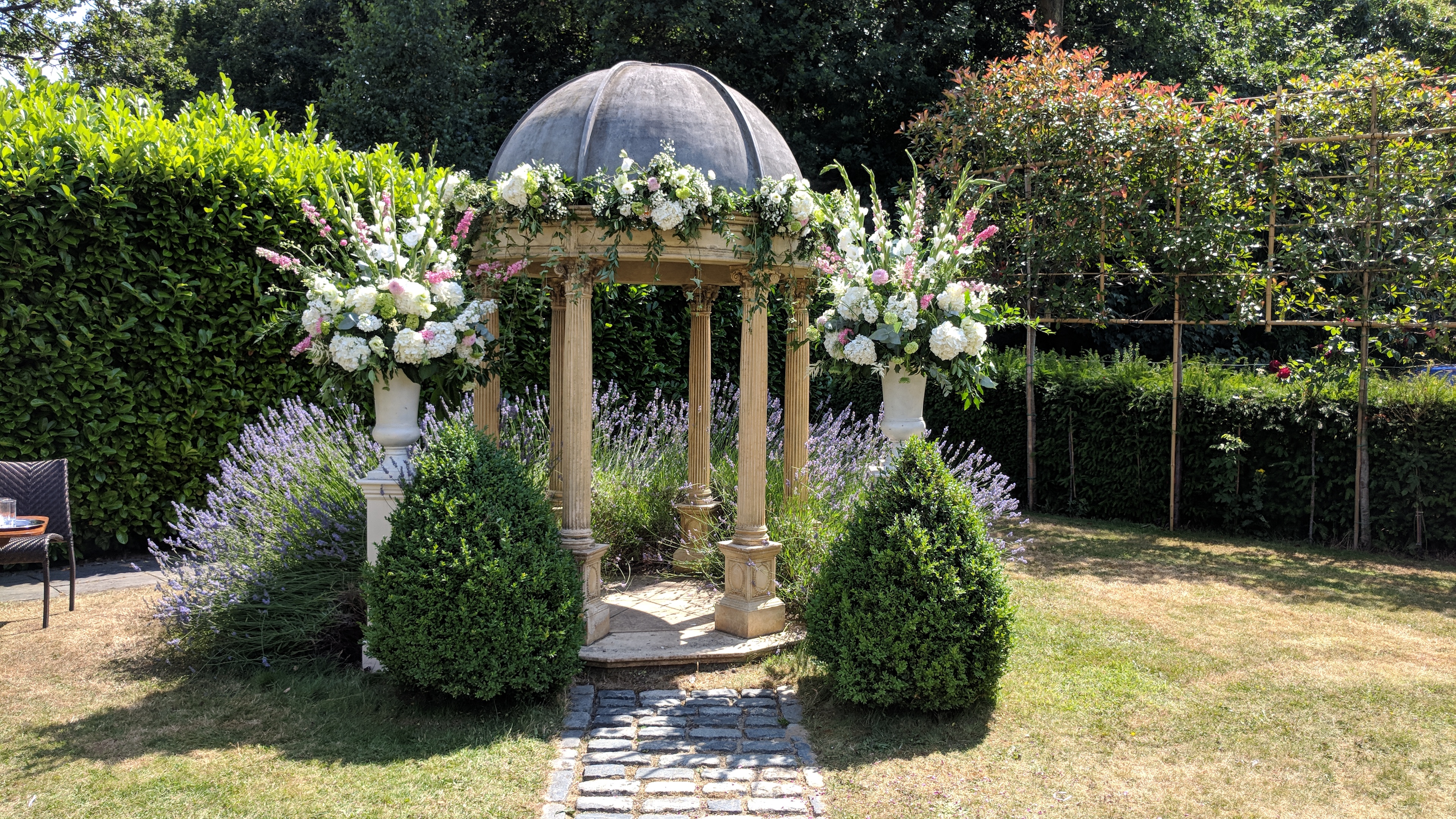 What a scorcher! Yesterday saw me nipping just up the road to the lovely Botleys Mansion near Chertsey for this super British/Australian wedding!
The sky was blue and the sun shone all day for this absolutely lovely couple. My bride was born in England but met her groom and then made a huge move over to Australia to be with him. They are so in love it is wonderful to see, and their family and friends clearly all support them. Everyone as in fine voice and great spirits during the ceremony and the atmosphere was wonderful, with lots of laughter, sentiment and love.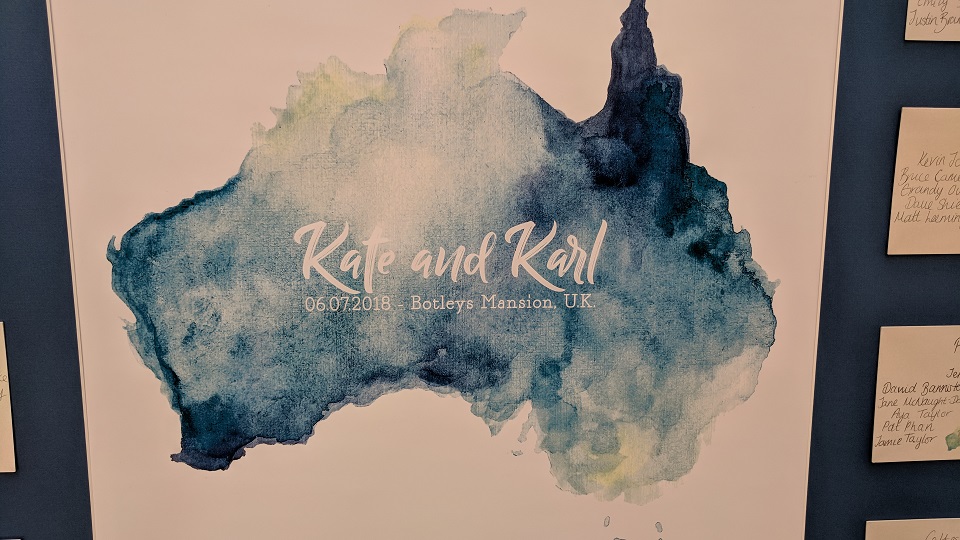 We had over 150 people in attendance, many travelling from the other side of the World to be with us. They all joined in with the couple's choice of hymns, and showed great support to our three readers, with rapturous applause for the "most Australian man" that the bride knows, who came up for our final reading. It was brilliant!
We had crafted such a lovely ceremony together, despite not being in the same country, so our conversations and planning was all over Skype up until our venue visit a few weeks ago! It was a rip-roaring success, with such a personal feel and lots of lovely stories about the couple, and we had the guests captivated throughout.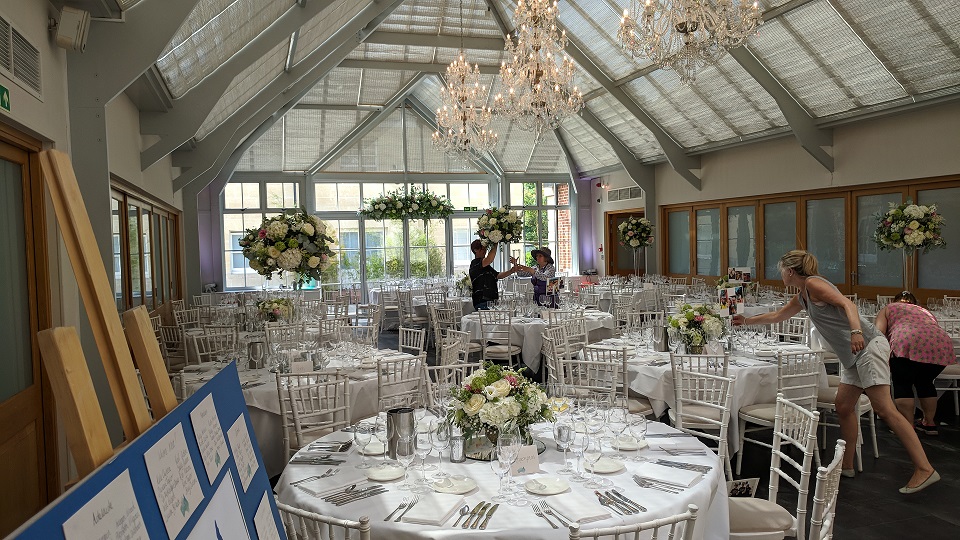 After signing their certificate, the guests made the biggest line up for a confetti throw that I have ever seen! It stretched all the way around the back of the Mansion and after huge cheers for the newlyweds, they began their route past all of their loved ones, as confetti cannons went off, and covered them both!
This picture shows the guests dispersing afterwards, but I assure you it was quite the sight at the time!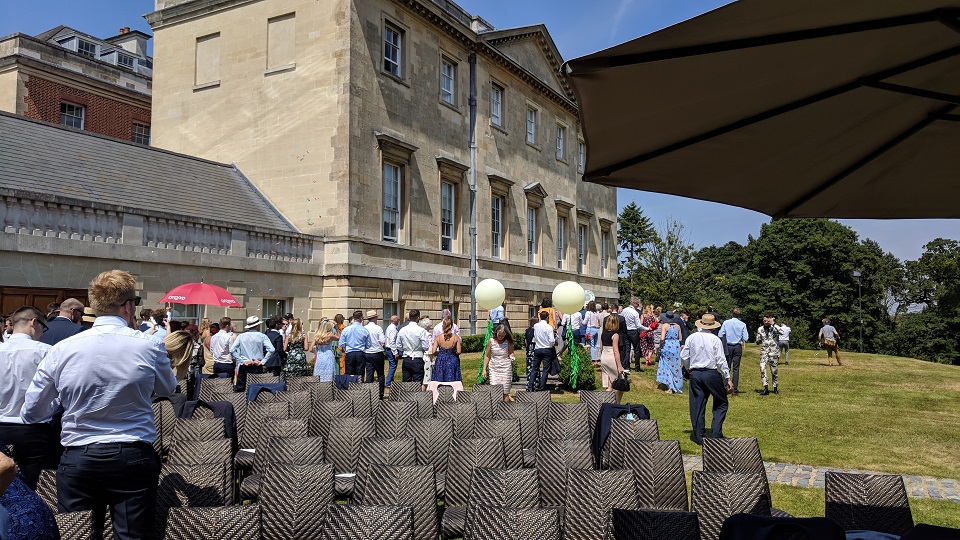 Just when everyone thought it couldn't get any more special, a surprise brass band appeared from what felt like nowhere, and the bride and groom led a conga round to the reception drinks area at the front of the house. It was absolutely epic, and there were gasps and cheers and heightened emotions as these two super people achieved their dream day and treated their guests to an unforgettable experience.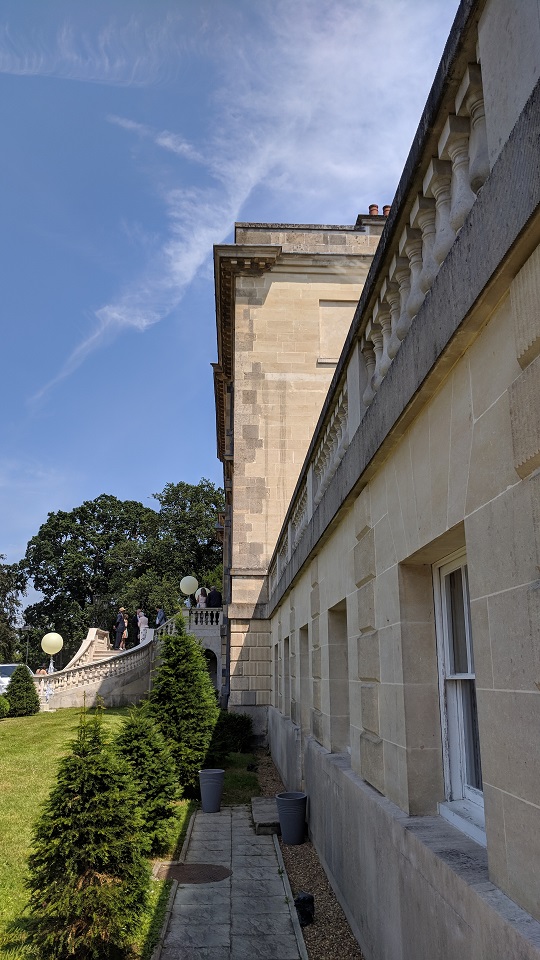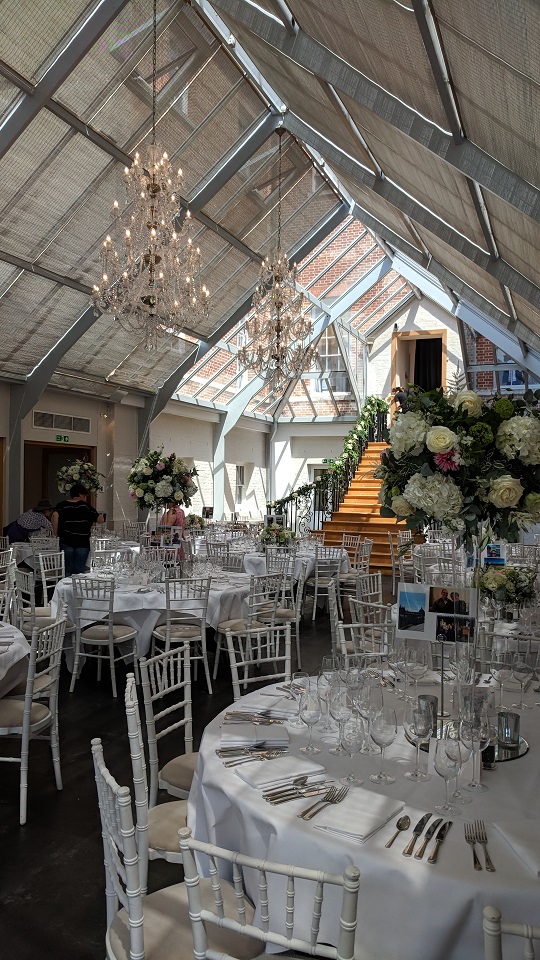 As I left, the bride and groom looked so thrilled to have had the personal ceremony that they had always wanted, and relieved that the confetti throw and the brass band had all worked out as planned.
Such an amazing day, well done Mr & Mrs Outen, and may you have a life filled with love, laughter and many more adventures together!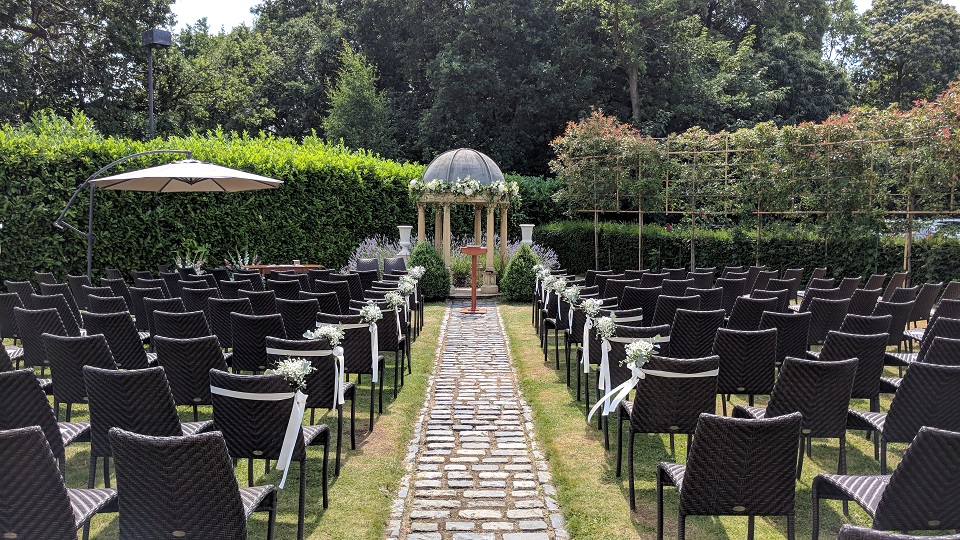 ----------
Venue: Botleys Mansion (https://bijouweddingvenues.co.uk/botleys-mansion-wedding-venue-surrey/a…)
Celebrant: Jenny Knight (www.knightceremonies.co.uk)
No match found