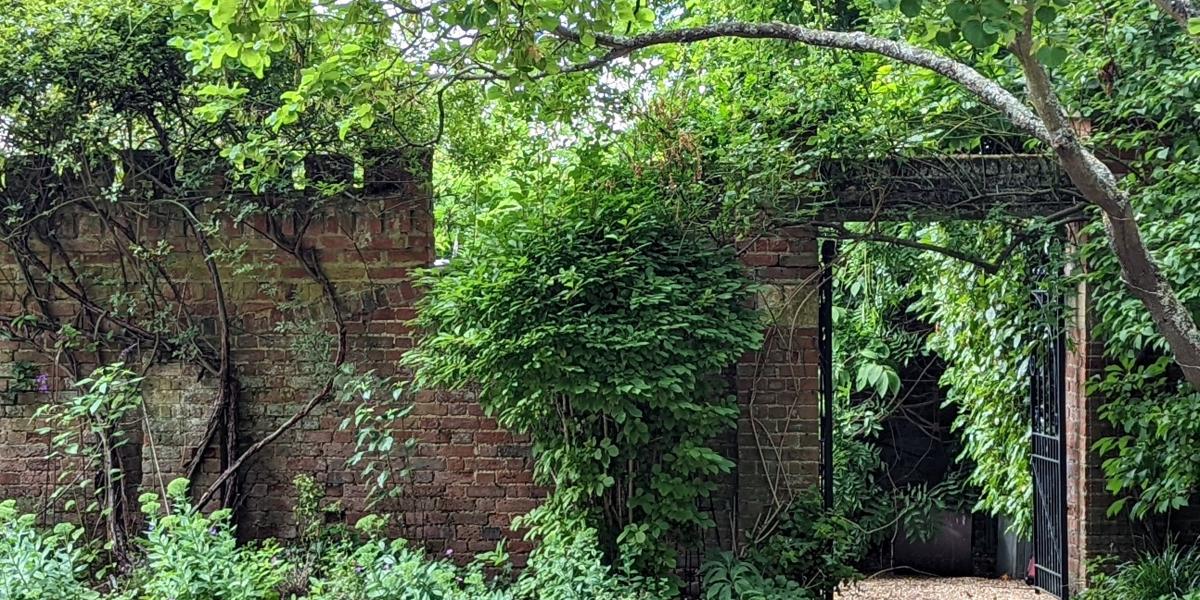 This weekend saw me hopping over to Old Windsor for the wedding of Zahra and Simon, at the beautiful Little Dower House.
It has been a very long time in the making for them, and after postponements, and several obstacles to overcome, they made it to the day, and wowee was it a cracking day!
During our venue visit a few months ago, we walked and talked through everything and so I knew that they had a good idea of how it was going to flow but on the day, these two were a mix of nervous and excited, and I was ready to support them through it all.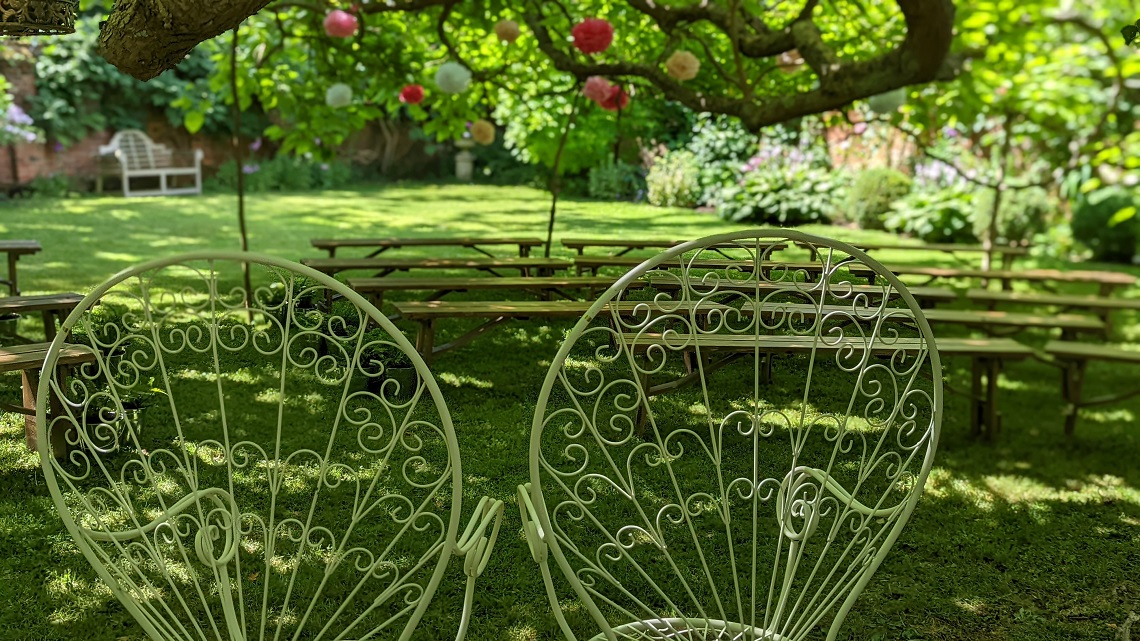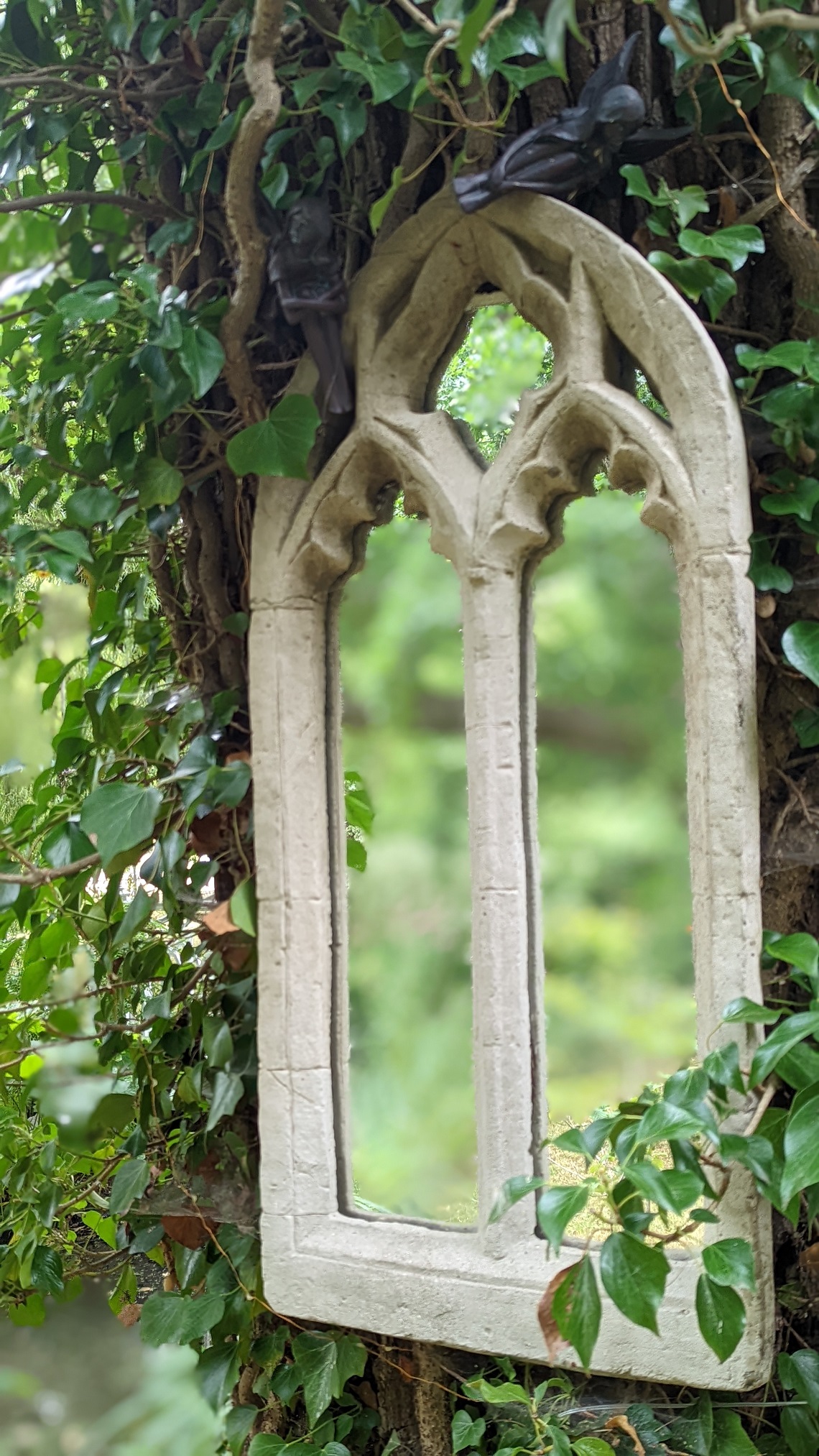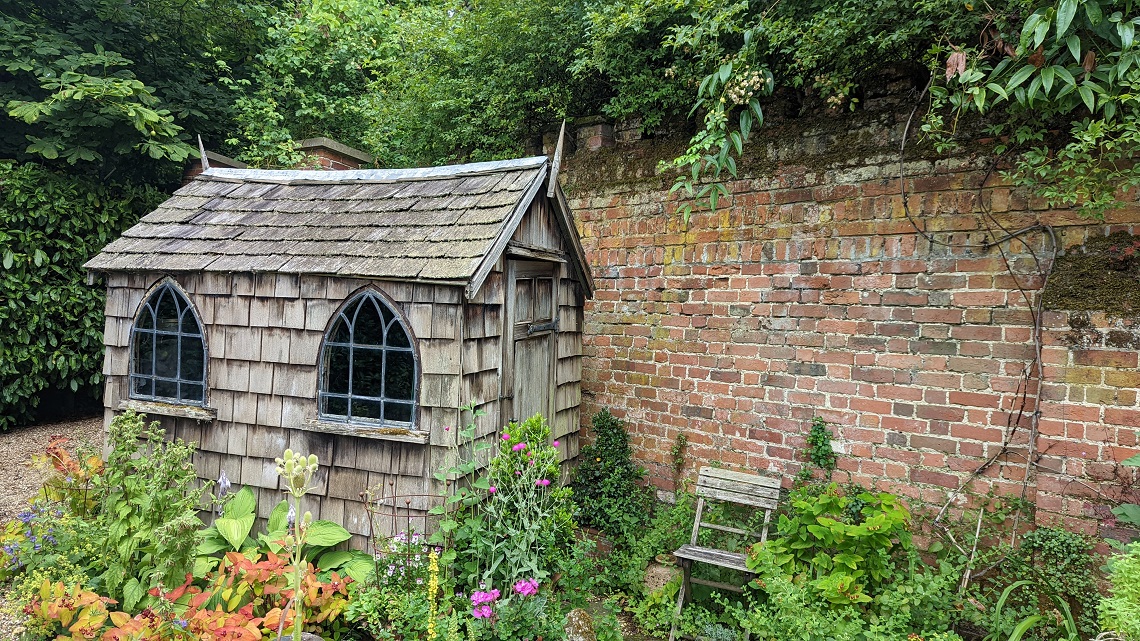 When I arrived, there were suppliers, setting up, and the lovely venue owners were busy putting the finishing touches to the setting.  It looked absolutely glorious.
Whenever I walk into the Walled Garden at Little Dower House, I get a real sense of having escaped the hustle and bustle of life, and there is a wonderful, magical feel about the space.  I had my PA system with me for the ceremony music and so once this was all set up and sound levels checked, it was time to pop up to see the bridal party, and to see how they were all feeling.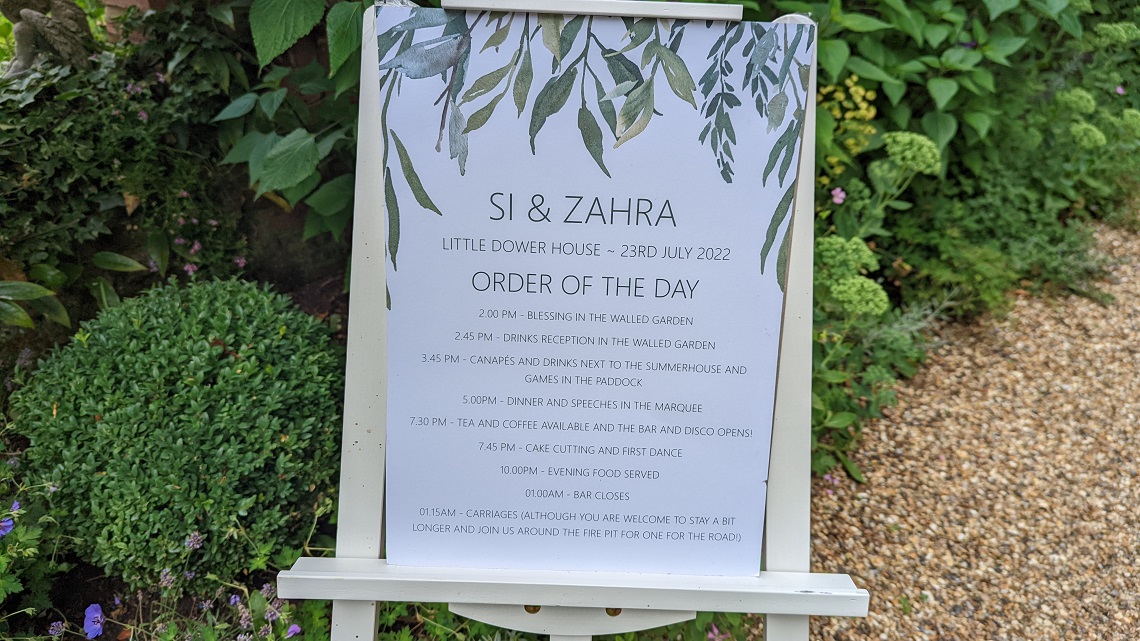 With a few last checks completed, it was then time to check in with the photographer, videographer, groom and ushers, just to let them know what was about to happen during the procession.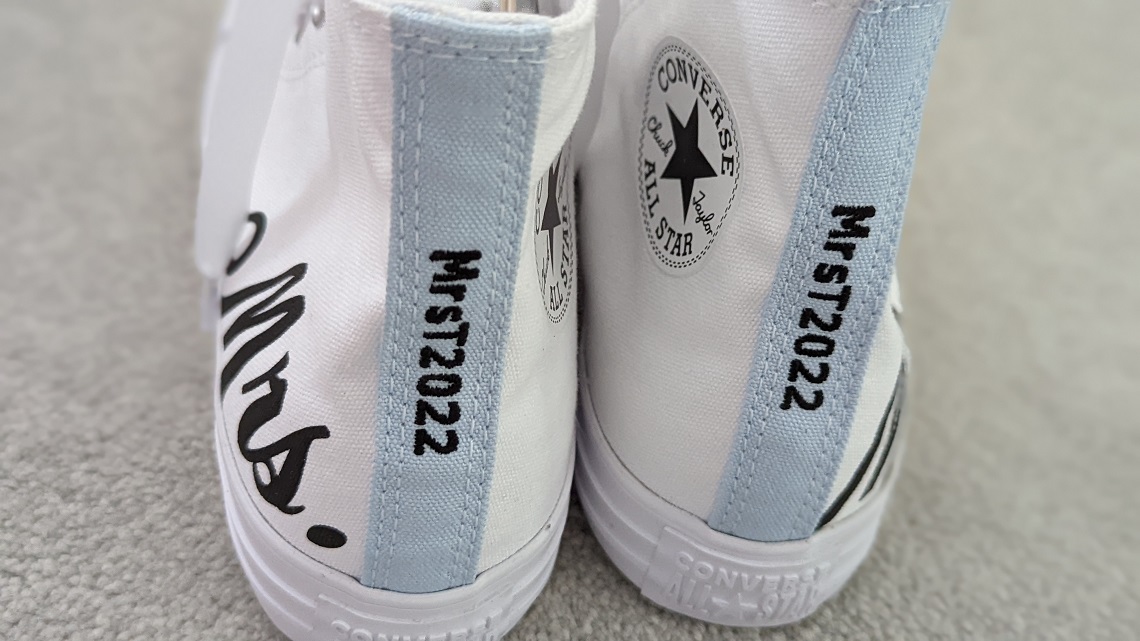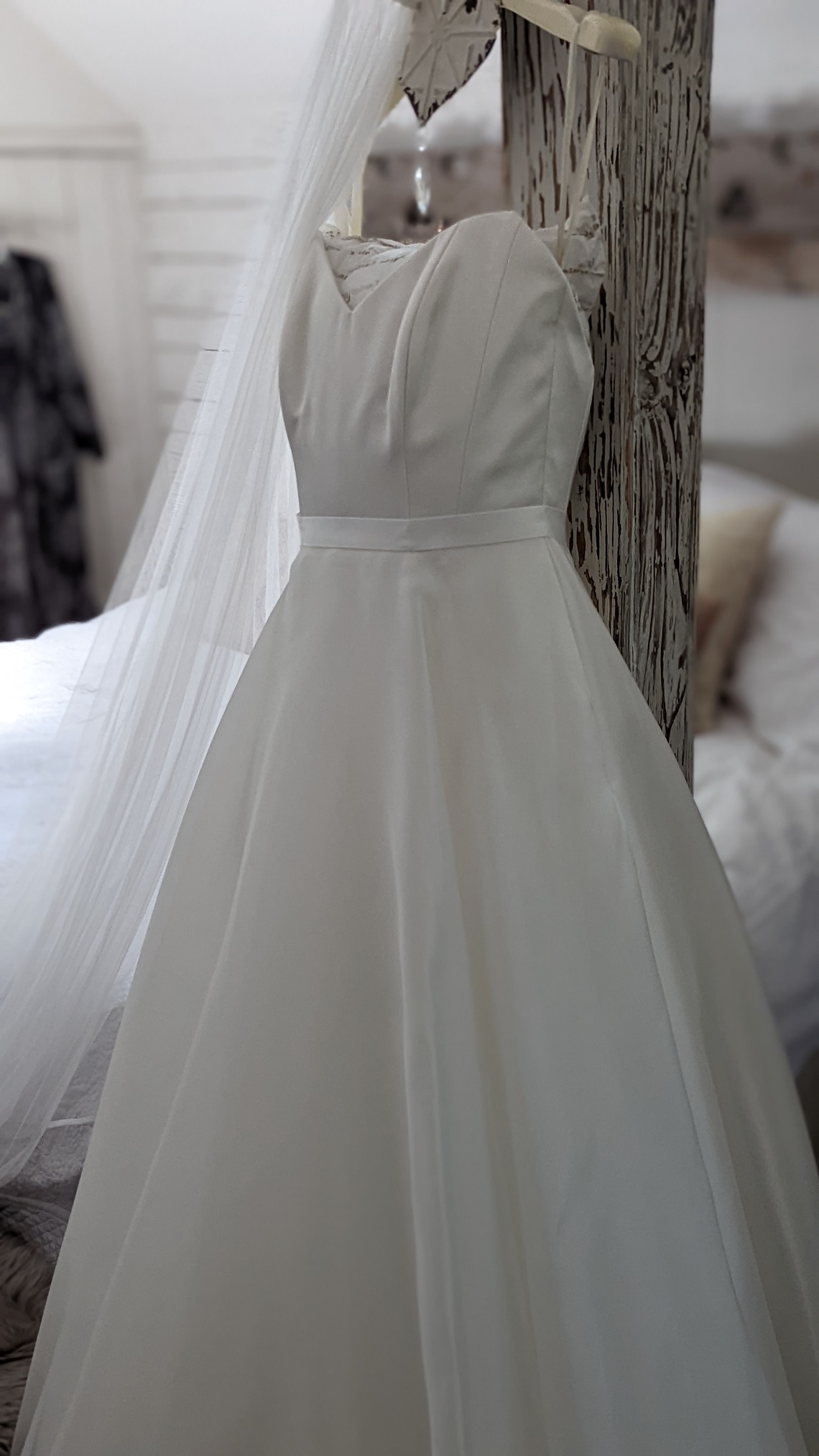 With the start time drawing ever closer, I could hear their guests all gathering on the other side of the walled garden and I just knew it was going to be a fun-filled day for them all.  The Groomsmen were all super efficient and got everyone seated swiftly and then it was my job to deliver the welcome notices. 
The ceremony took place underneath an old Indian Bean Tree (Catalpa Tree) that sits in the heart of the walled garden and creates a really special atmosphere.  Its long branches create perfectly shaped pockets of space and with wooden benches set out amongst them, it all looked and felt really natural, and quite ethereal.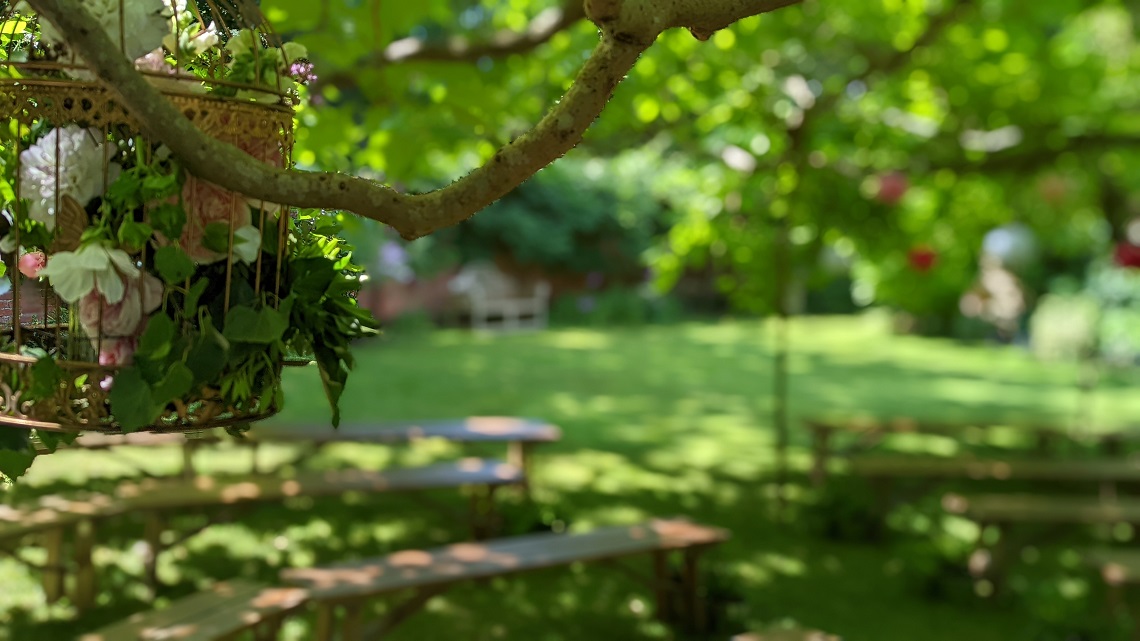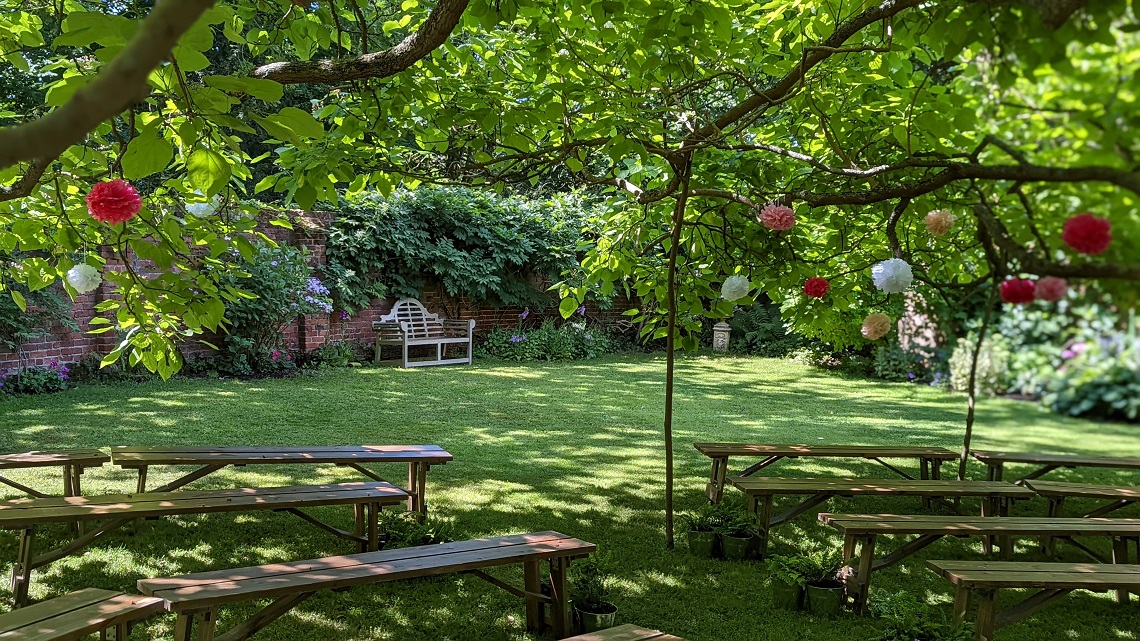 As the couple's three sons began the procession, along with the bride's niece and god-daughter, the Groom began to show signs of emotion, and then once the bridesmaids joined us he knew he was about to be united with his beautiful lady, and wow did she make an entrance! 
We could hear whoops and excited screams from over the wall and laughter broke out across the gardens.  She came into view accompanied by her great friend Chris, and she looked radiant.  She was full of smiles, and delighted to finally be having their special day.  It was a wonderful moment!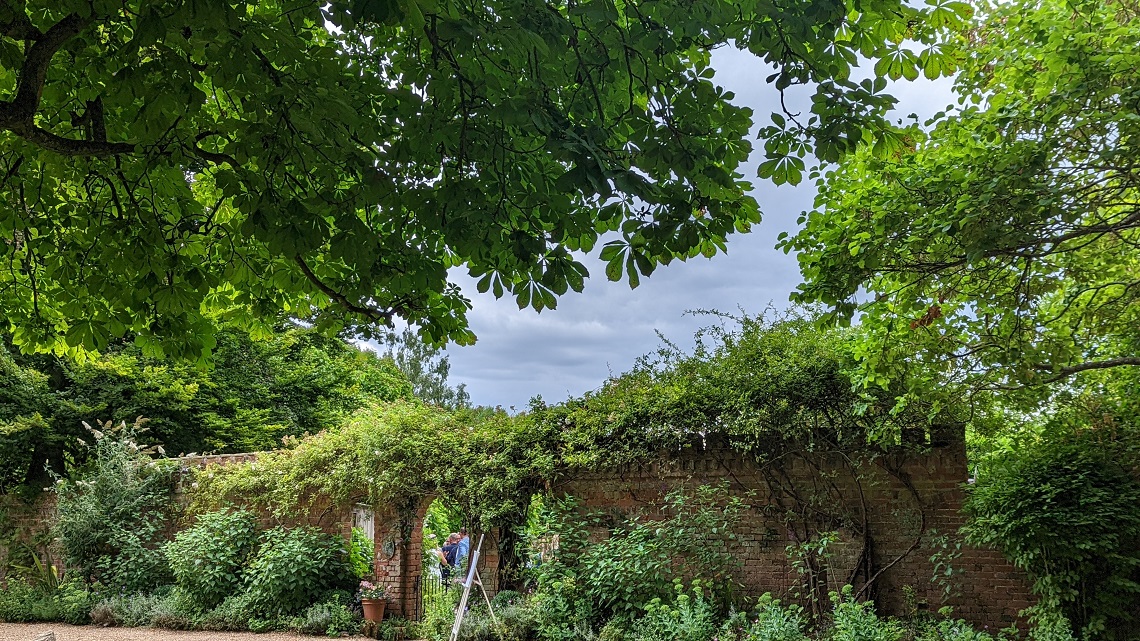 The start of the ceremony was full of laughter, and lots of unprompted moments, and it is these that make it really special.  With everyone settled and feeling part of the ceremony, we began with a lovely reading by their three boys.  All under 10, they did a wonderful job of delivering their own sections of the reading, and completely captured the hearts of us all.  
It was then my role to share the couple's story, sharing details that lots of guests would recall, and providing details to fill in gaps for many others.  Everyone was gripped by what they were hearing and the space was full of laughter, tears, and lots of fun!.  It was important to me that we kept things light-hearted, authentic, and really personal as these two were all about their little family and we gave thanks to those that have supported them and played an instrumental role in them getting together!
"They ventured into Covent Garden for their first official date and had dinner at Café Pacifico. I think it is safe to say that they hit it off if the antics in Green Park Tube Interchange are anything to go by! "
We had a second reading by one of the couple's mutual friends who really did deliver a fabulous account of his view of them as individuals and also as a couple.  It was both funny, and heartwarming and brought another dimension to the ceremony which was wonderful.
With one of our trademark surprises, we made all of the guests fall about laughing and one lucky guest came up to join u for a very poignant moment.  The ceremony was full of life, and they all clearly had the best time.  By the time we reached the couple's vows and ring exchange, we were all absolutely behind this couple, rooting for them and all delighted that they were enjoying this fabulous start to their day.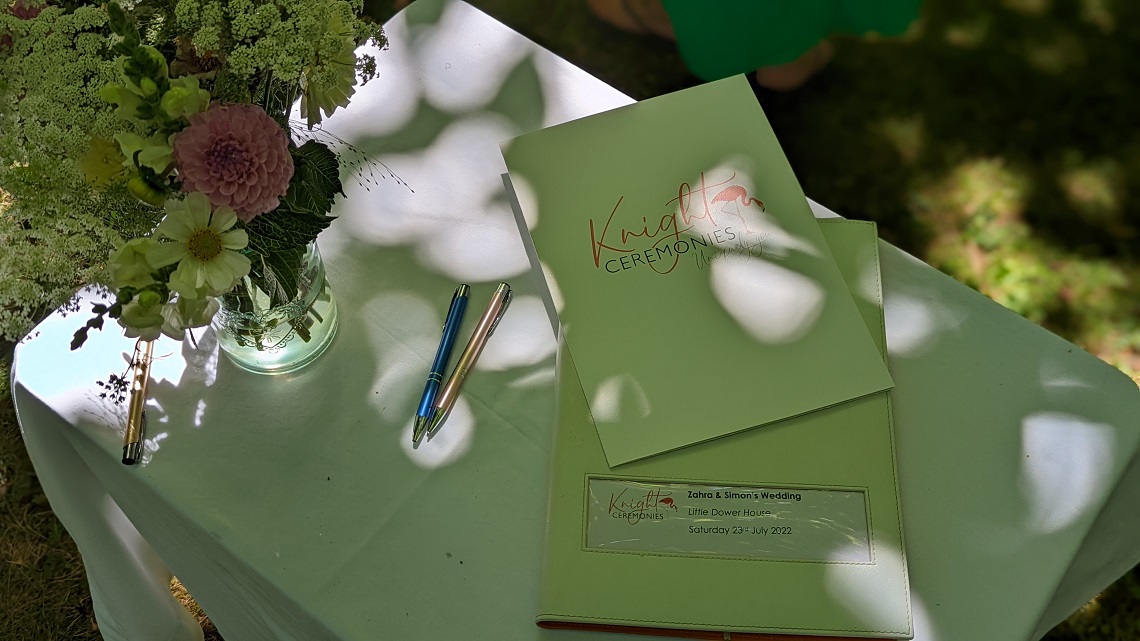 With their certificate signed under the dappled light under the tree, and their boys joining them to complete this keepsake of their day, we brought everything to a wonderful conclusion and presented them back to their guests.  The space erupted, and confetti rained down over them as they made their 'escape' through to the summerhouse for some time alone.  Guests enjoyed a drinks reception in the garden before heading off for canapes and drinks by the stream, and then heading on to the stretch tents in the field for the reception.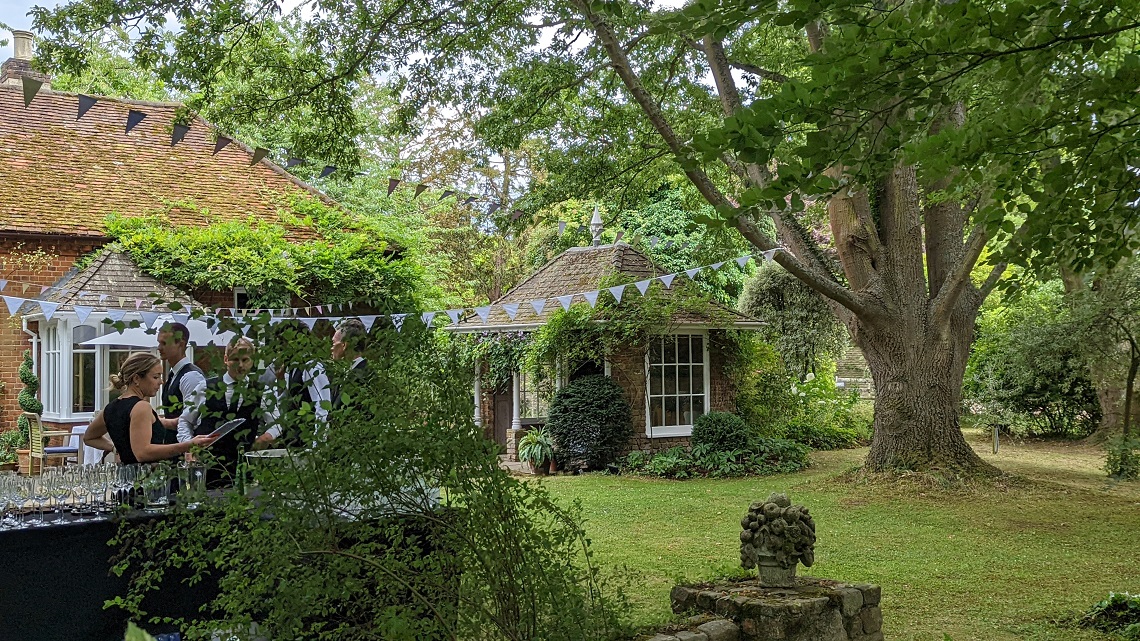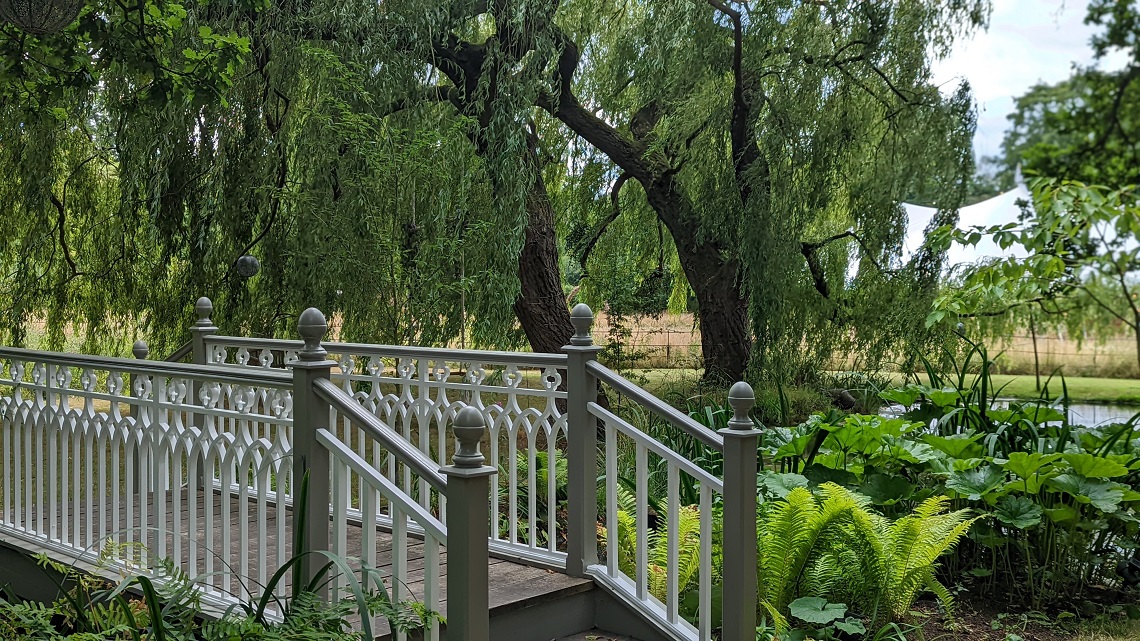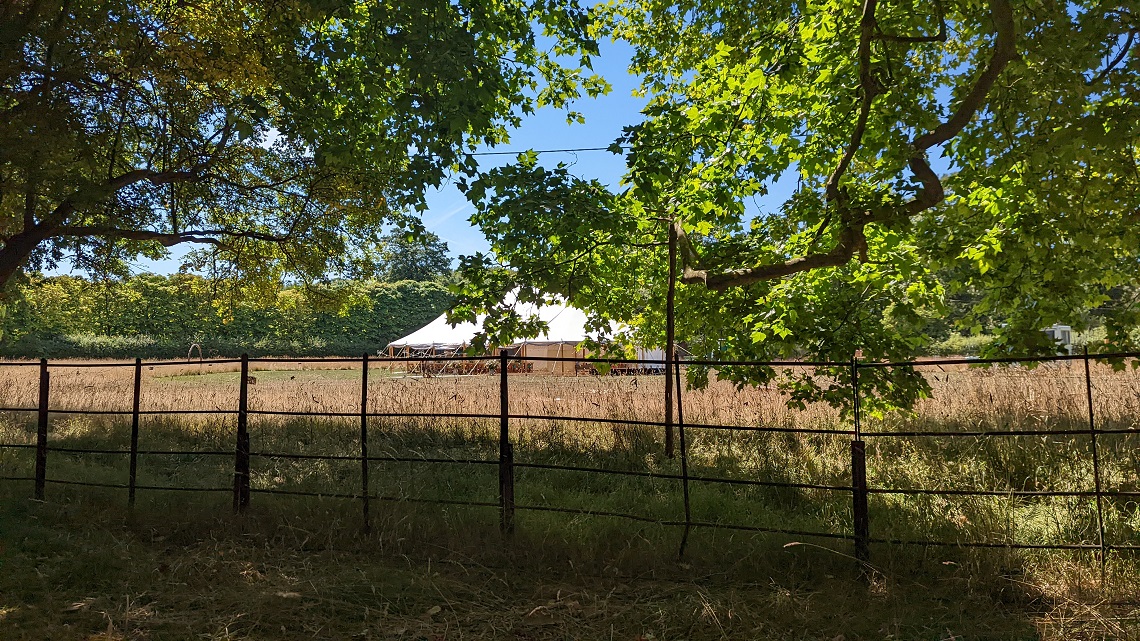 I stayed on for a while chatting to guests and then as they were called for photos by the lovely Juliette Mckee, I left them in very capable hands and said my goodbyes.
I had family members, friends and all of the groomsmen compliment me on the ceremony, all saying how they enjoyed the relaxed nature of the service, and a few told me how they could have sat through the whole thing again as it was so different to things they'd seen before and how entertaining it was!  High praise indeed!
It was an absolute joy working with these two and their little family, and I wish them all the love and happiness in the World.
Congrats Zahra and Simon!  Thanks for being superstars!
Jenny
x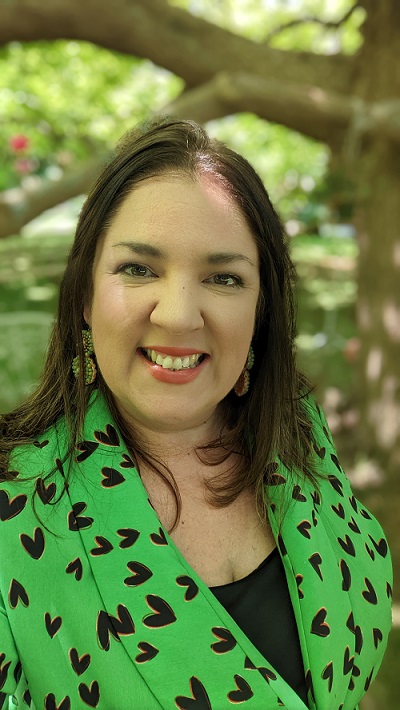 (All images in this blog were taken by Jenny Knight - we look forward to sharing some of the official images soon.)
---------------------------
Dream Team:
Venue: Little Dower House
Celebrant: Jenny from Knight Ceremonies
Photographer: Juliette Mckee
Flowers: Babylon Flowers
Catering: Caper & Berry
Makeup: Jo Stringer
Hair: La Medusa Henley
Band: Chasing Deer
Videographer: David - Wedding Videographer UK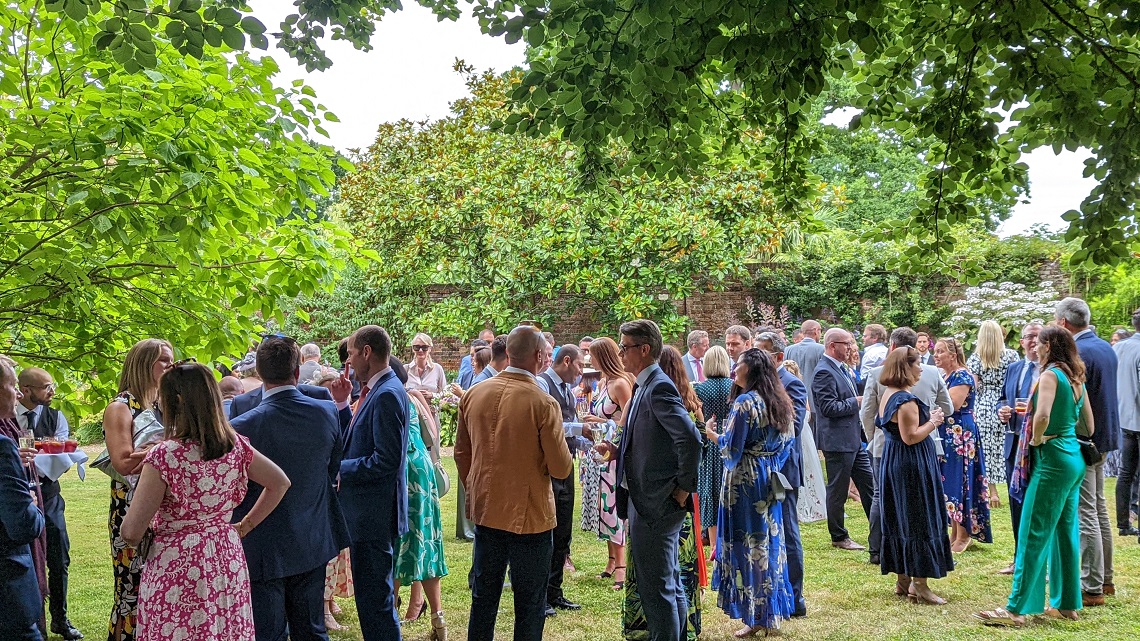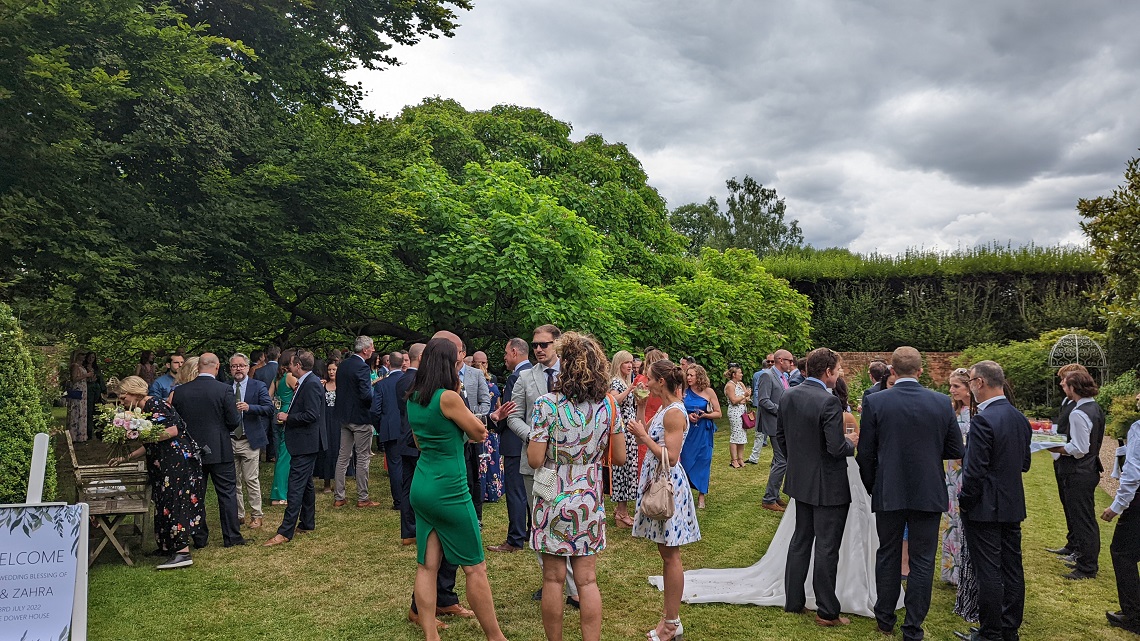 See more about
Berkshire
Ceremonies