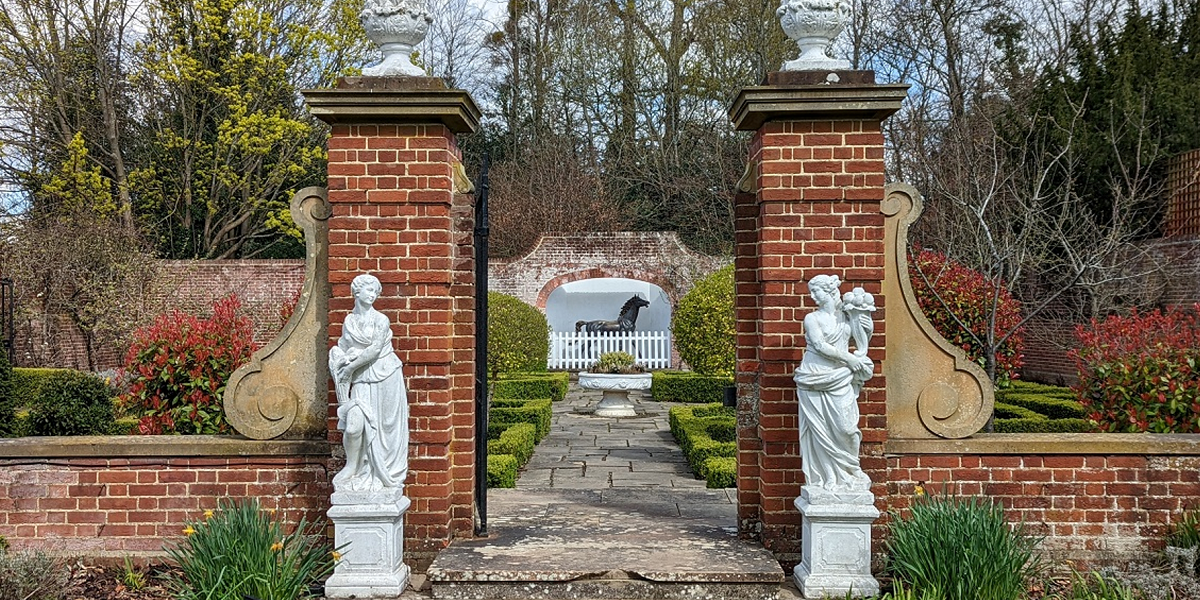 My couple booked me with just a few weeks to go, having legally tied the knot prior to their wedding celebrations here in the UK, but we managed to create a charming ceremony, which was held today in the gorgeous walled garden at the Royal Berkshire Hotel (Ascot).
Marie, my bride, is from Norway and met her groom whilst at University in Essex.  They had an instant connection, fell in love and now reside in her home country, despite the groom's aversion to cold weather!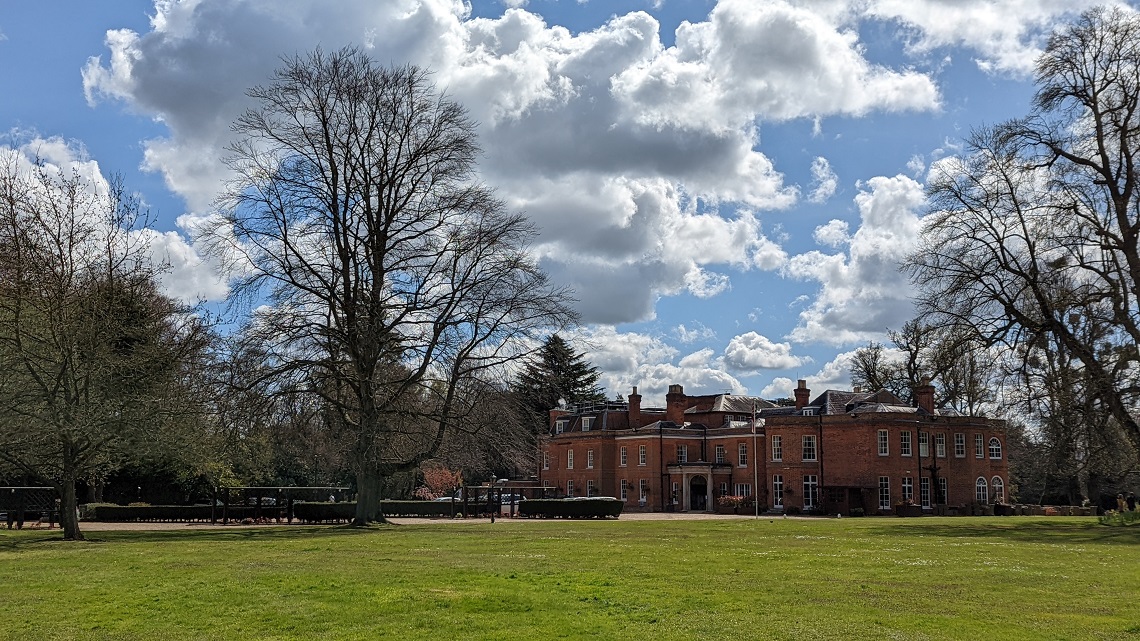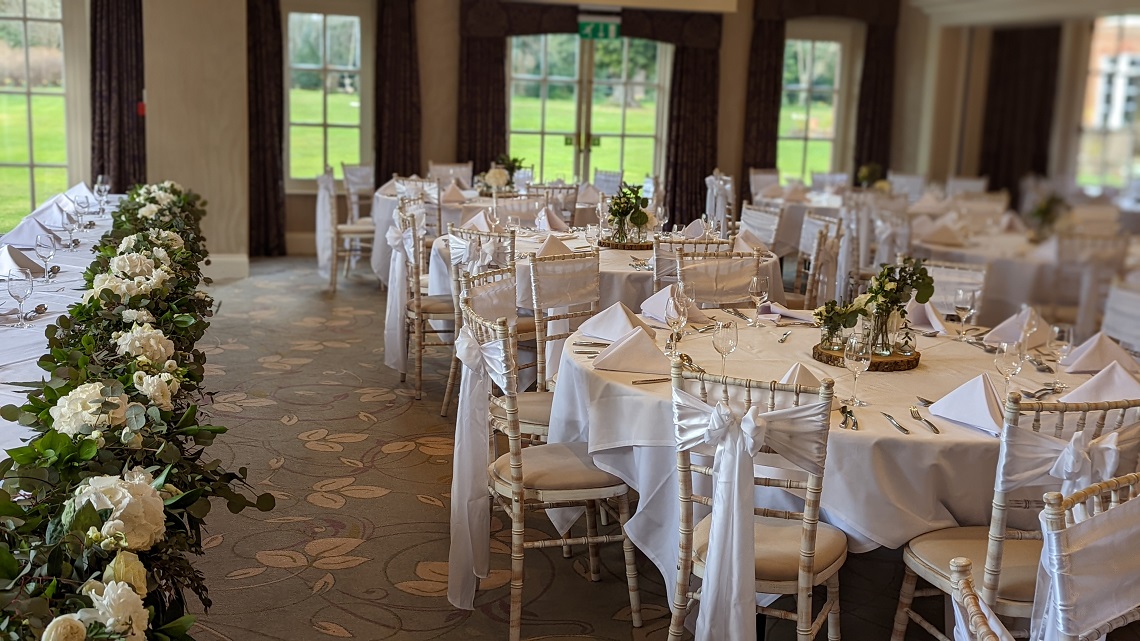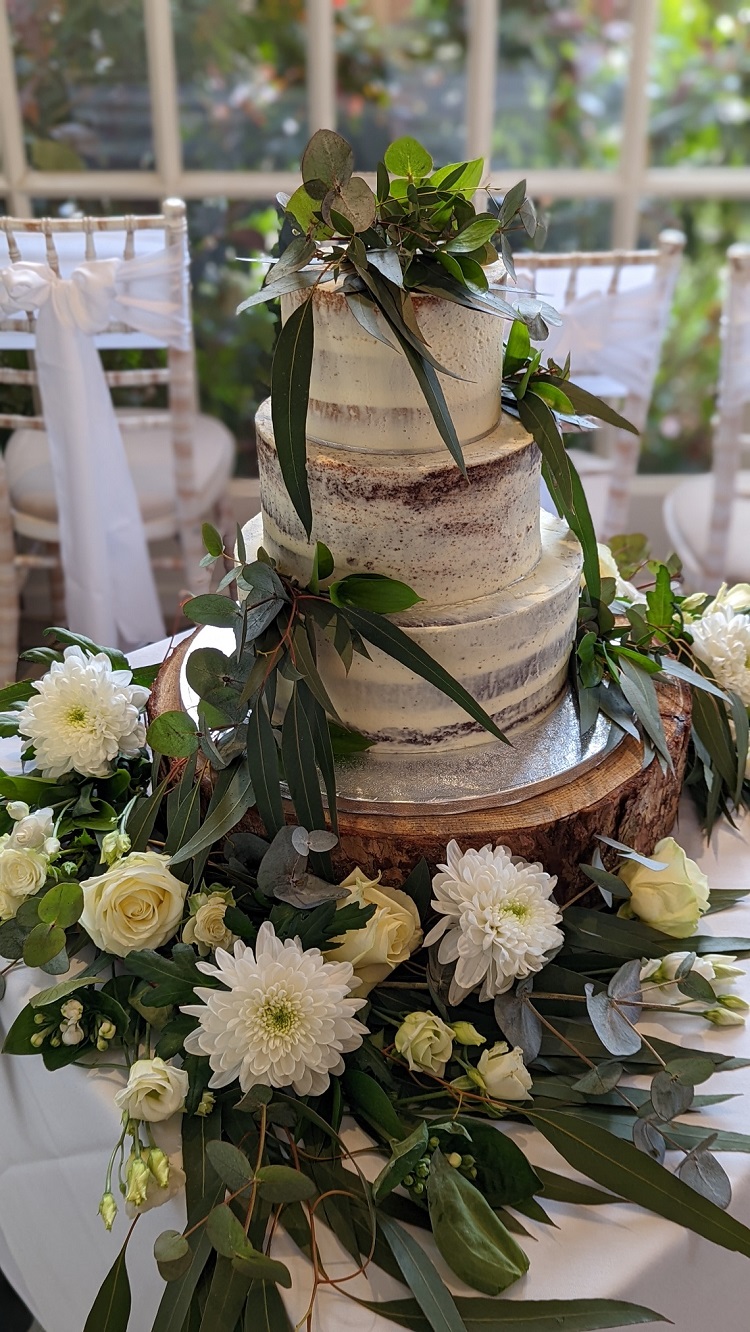 When I arrived today, the lovely team at the hotel gave me a fab warm welcome.  It is always lovely to see a group of passionate wedding professionals at work, and they had everything under control and were busy getting guests all checked in and ready to head out for the ceremony.
I met with the lovely photographers and chatted through everything from the couple's standing positions, to me moving out of the way for the first kiss (something every officiant should do!).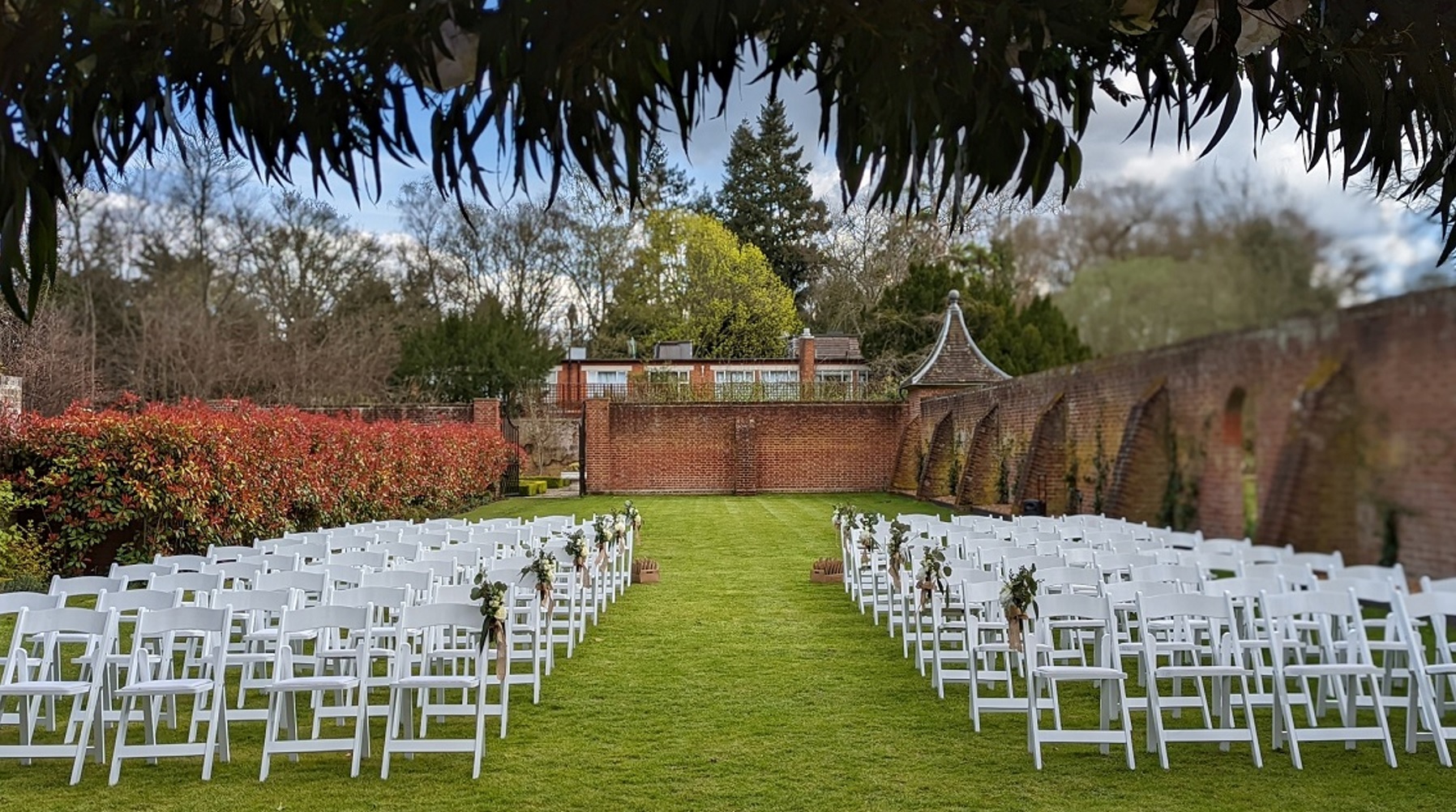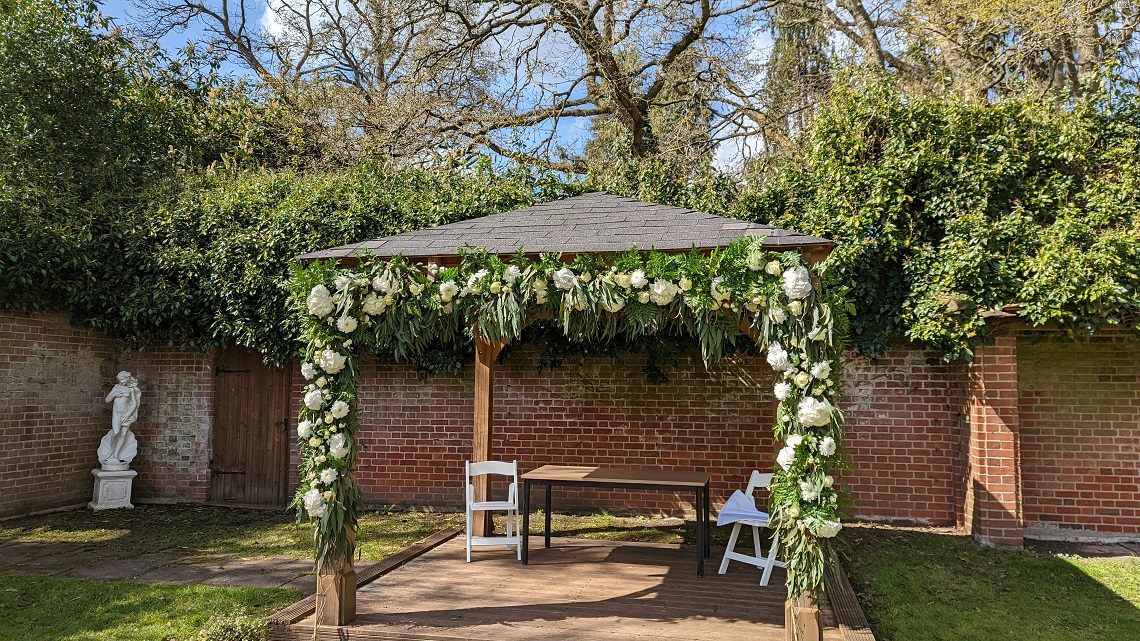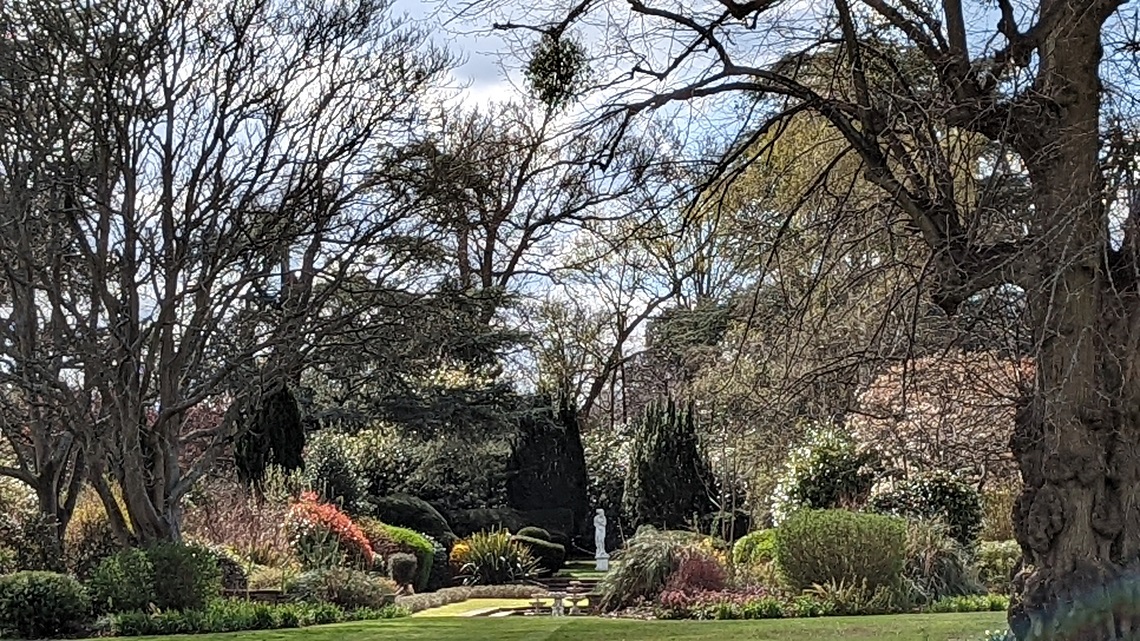 As guests arrived into the gorgeous setting, we soon settled everyone (and the groom's nerves!).  It was time to welcome everyone and await news of the bride's arrival.  As the music began and the bridesmaids and flower girls came into view, the sun came out and we had blue skies and the most magical looking walled garden.  It was beautiful.
With bridesmaids all in different gowns, but all in shades of green, all making their way to the front, to watch as the bride joined us all with her father.  She looked sensational, in a beautiful bohemian dress, and festival-style flower crown, the guests were all delighted to see them both united at the front and looking very happy indeed.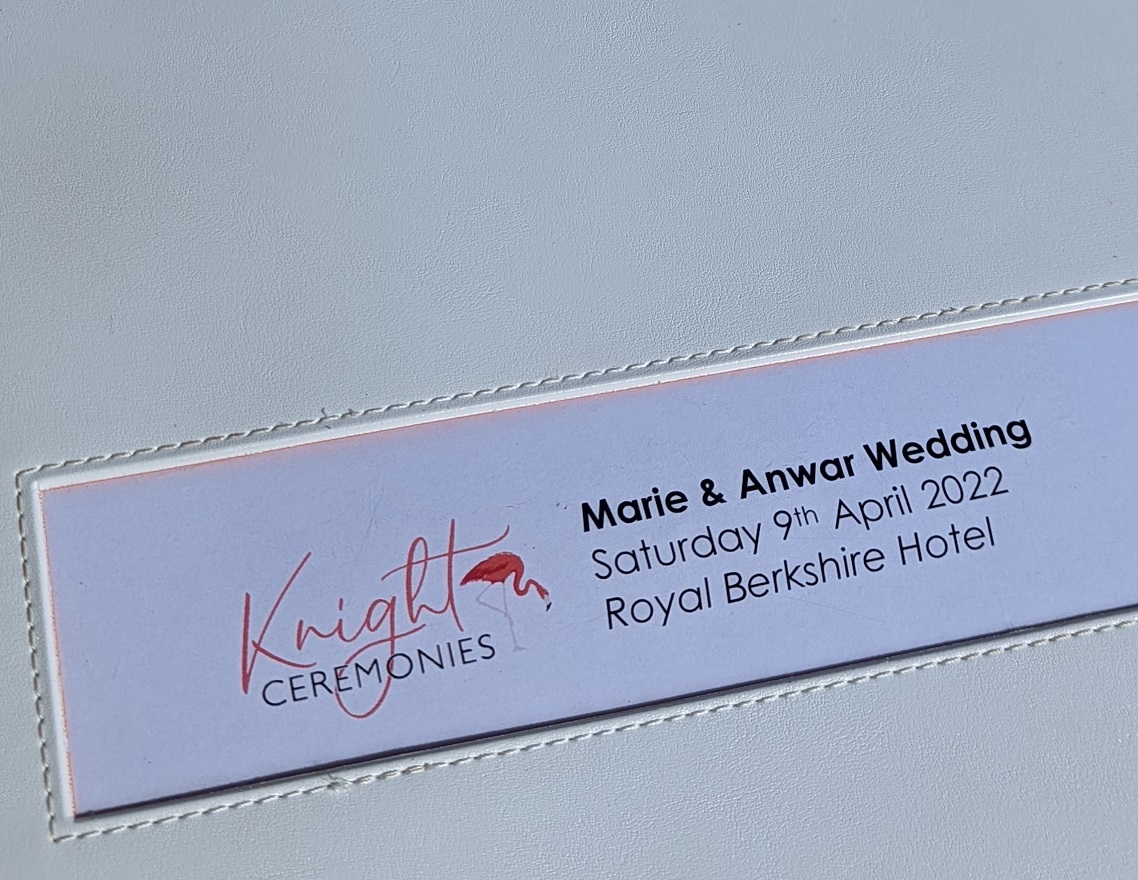 It was key to this ceremony today, that everyone feel welcome and involved, so I made sure the ceremony had lots of lovely moments where they could all be a part of the proceedings.  We also had the couple facing their guests in our trademark 'open book' format at the front.  This works so well with outdoor spaces, and especially when guests have travelled from afar, everyone gets to see them and their smiles, their expressions, and join in with their laughter too.
As I shared details of their story, we built a picture of how our couple met, how they work so well together and how they laugh (and dance!) a lot together too.  It brought everyone together, sharing funny stories and allowing everyone to relax and get behind the purpose of the celebrations today.  It was about family, friendship and acknowledging all that they have accomplished as a couple.
"When I asked them 'what does marriage mean to you?', they told me that it meant, safety, laughter, love and having a peaceful harbour. 
These are lovely comments and I believe that they are essential elements to a successful marriage."
 
As we brought the ceremony to a close, and everyone readied themselves to shower the couple with confetti, I could see smiles aplenty, and the couple had clearly had such a great time!  They walked back up the aisle to huge cheers and were covered in petals!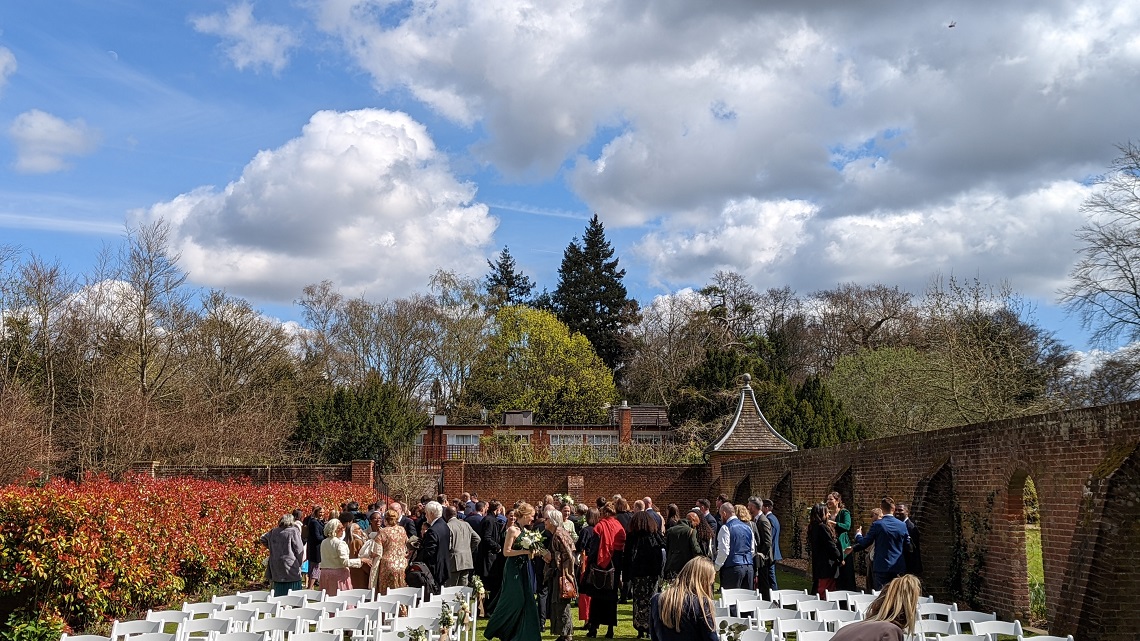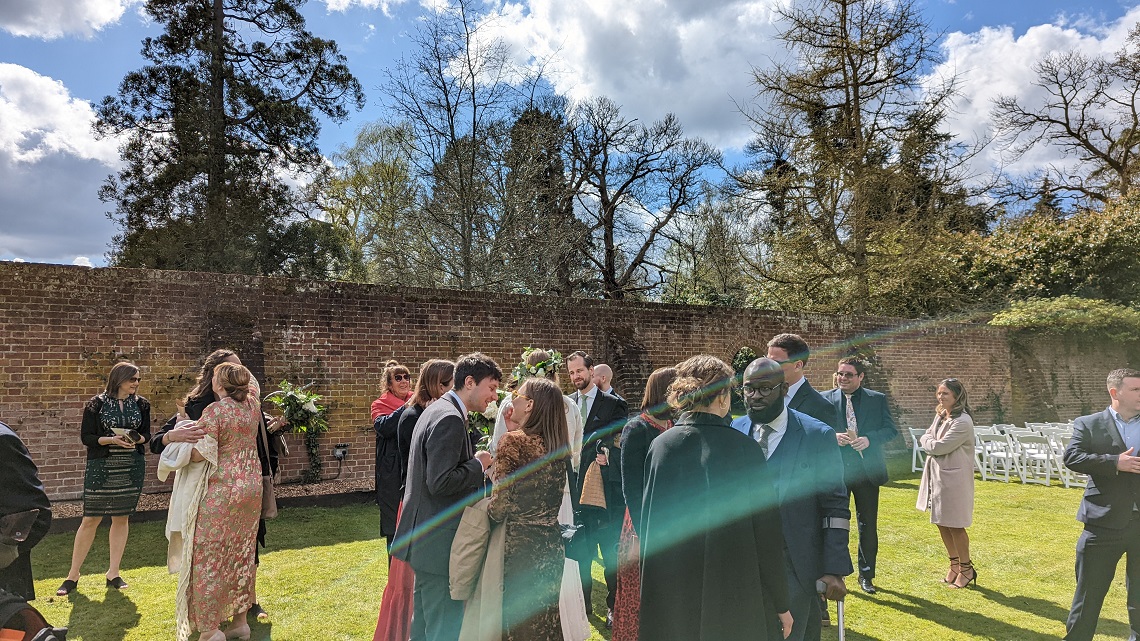 What a wonderful afternoon, and I just know they'll be enjoying the rest of their celebrations today accompanied by some very welcome sunshine!
Congrats to Marie and Anwar, may your future be filled with lots fo love and happiness!
Jenny
x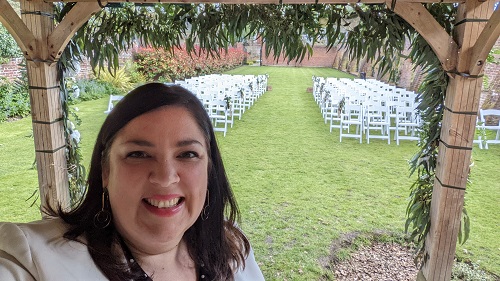 (all images in this blog were taken by Jenny from Knight Ceremonies.  We look forward to seeing the official images soon.)
-------------------------
Venue: Maddie and the team at Royal Berkshire Hotel
Celebrant: Jenny from Knight Ceremonies
Photographers: Kirsti and Keigan from Laconic Photography
Flowers: Jeni's cakes and flowers
See more about
Berkshire
Ceremonies