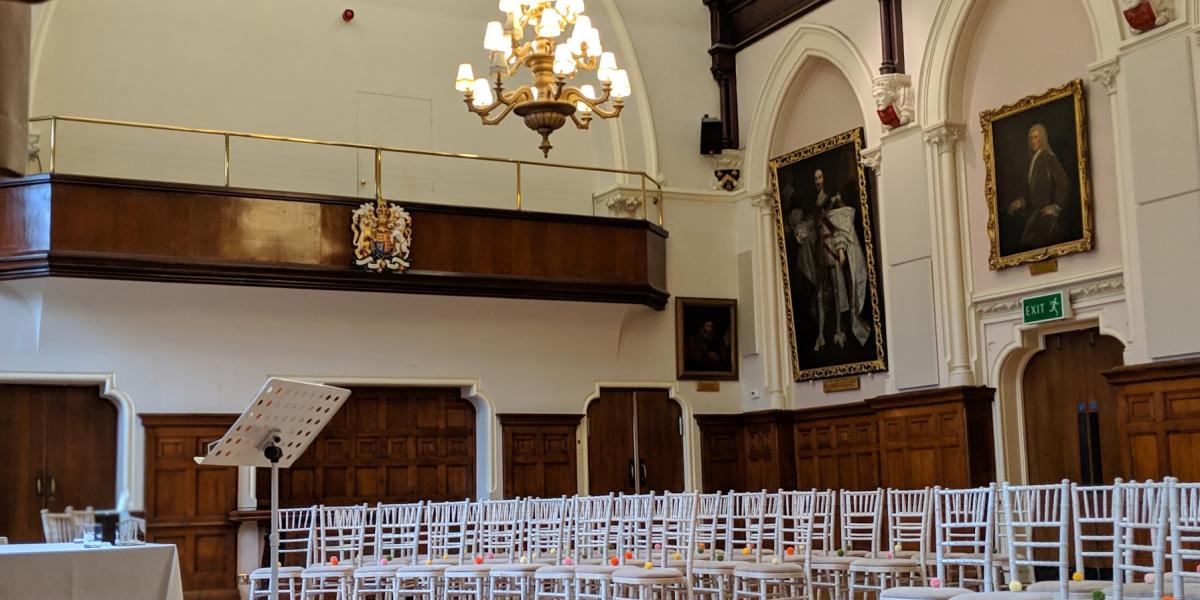 As soon as I chatted to this couple I knew they were my kind of people (especially when the bride shares a taste for my favourite ginger wine!).
They booked the fabulous Winchester Guildhall for their special day, and were having the ceremony in the King Charles Hall and then their reception across the corridor in the magnificent Bapsy Hall.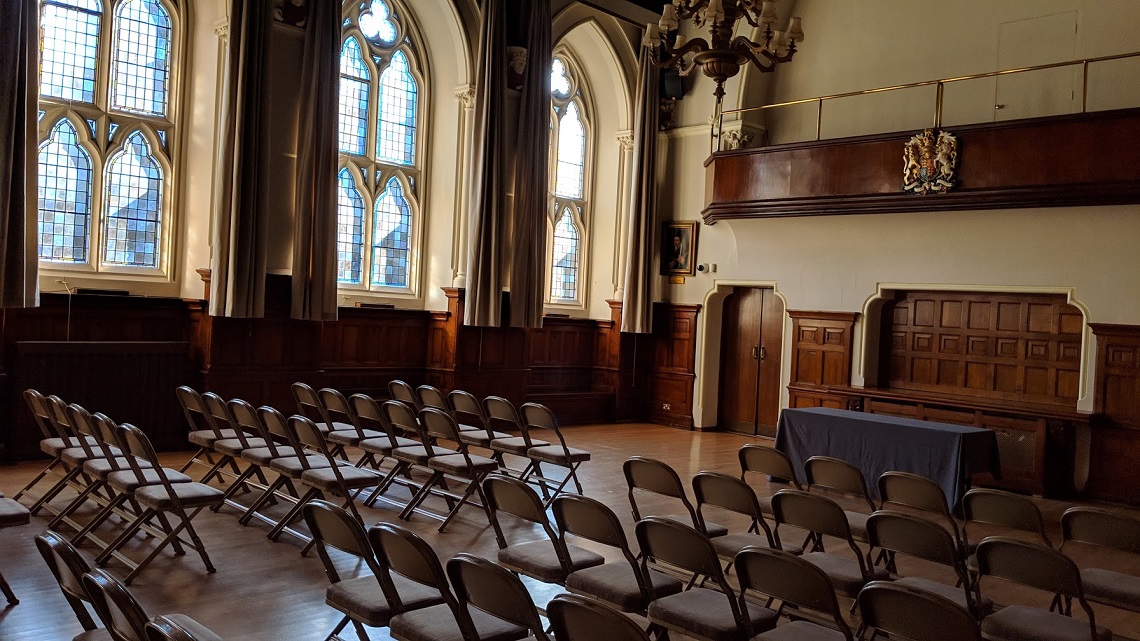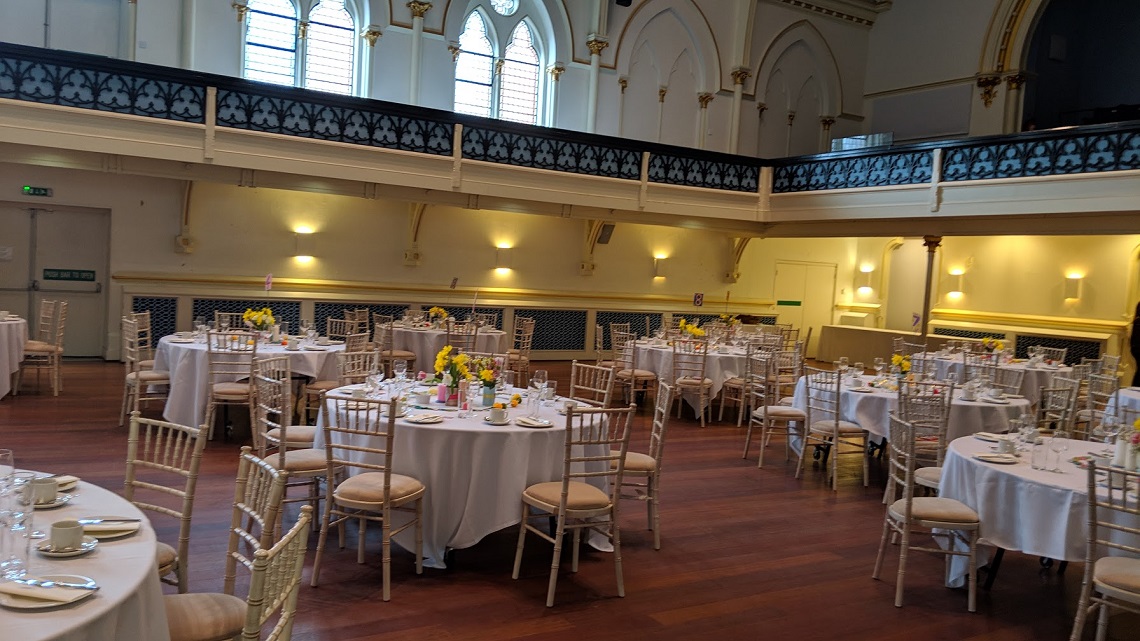 They were having a relaxed day set amidst the grandeur of the building and we created a fabulous, intimate and inclusive celebration that meant all of their guests felt involved too.
When I met my couple at the venue a few weeks ago, we talked about their preferences for a ceremony with the windows as their backdrop and it worked an absolute treat.  
Upon arrival, I met their photographer, the amazing Jen Mulberry (https://www.jenmulberryphotography.co.uk/) and we set about running through the details to ensure she could capture all of their special moments, and then it was time to run through things with the groom and his best man.  The groom looked so smart, in his three-piece suit, lapel pin and fabulous blue shoes!!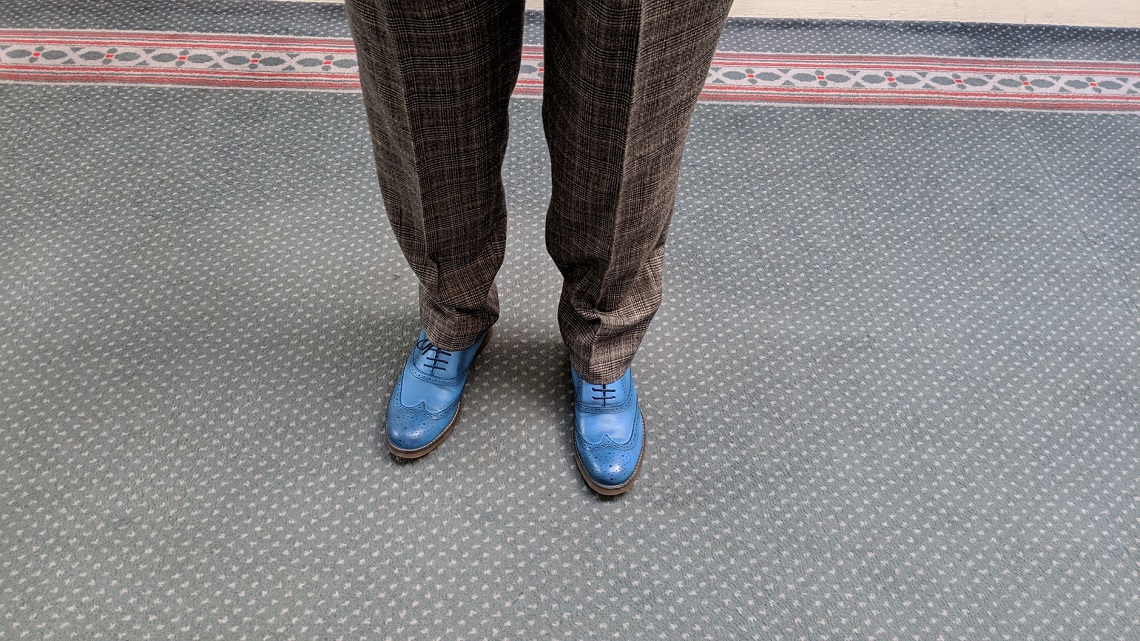 Just having a few moments to make sure they know where to stand, when things are happening, and that I have it all in hand, allows them to relax a little and by the time their guests arrived, we were all set to begin.
With everyone seated, I delivered my welcome and the couple's messages about their "Unplugged Ceremony" and then I greeted the bride and her father for a run through of her entrance and to soothe a few nerves.
As soon as she entered with her proud dad on her arm, I could just feel everyone in the room light up at the same time.  It was incredible and she looked absolutely beautiful.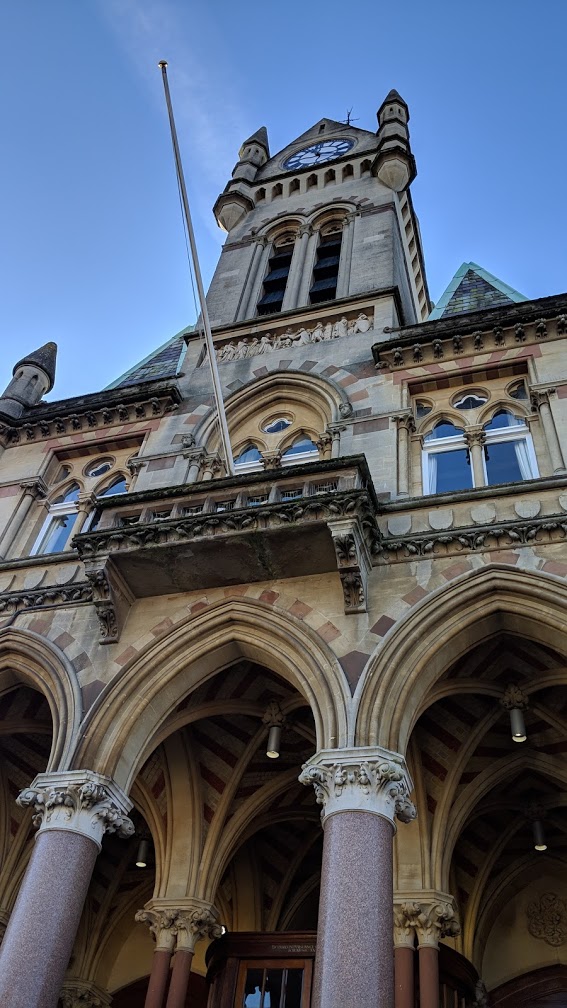 After a warm welcome and the first of two readings, it was time to tell their lovely story.  We treated everyone there to a recap of their journey so far, including how they met, their infamous first date, where they got on so well that the station entrances were closed and the bride almost missed the last train home.  
" . . but a valiant Jon jumped over a fence and stalled the train!  Quite the heroic gesture and one that aided a large group of others who were also trying to get home too!  She says that she felt compelled to see him again and a second date was arranged . . ."
These two are so happy together, and they still retain their individual interests too.  My bride is super creative and loves making things (her talents were evident in the decor throughout the wedding day!) and Jon loves to fix things in his man cave!  Their passions unify when it comes to music and they enjoy lots of live music events together as a couple.
"I hear that Jon then took on the role of "father" to Nicola's two cats which was where they ACTUALLY consider the commitment to have begun!"
Following their personal story, we had a lovely second reading and then the couple signed their commemorative certificate, joined by the bride's mum and the groom's dad as 'witnesses'.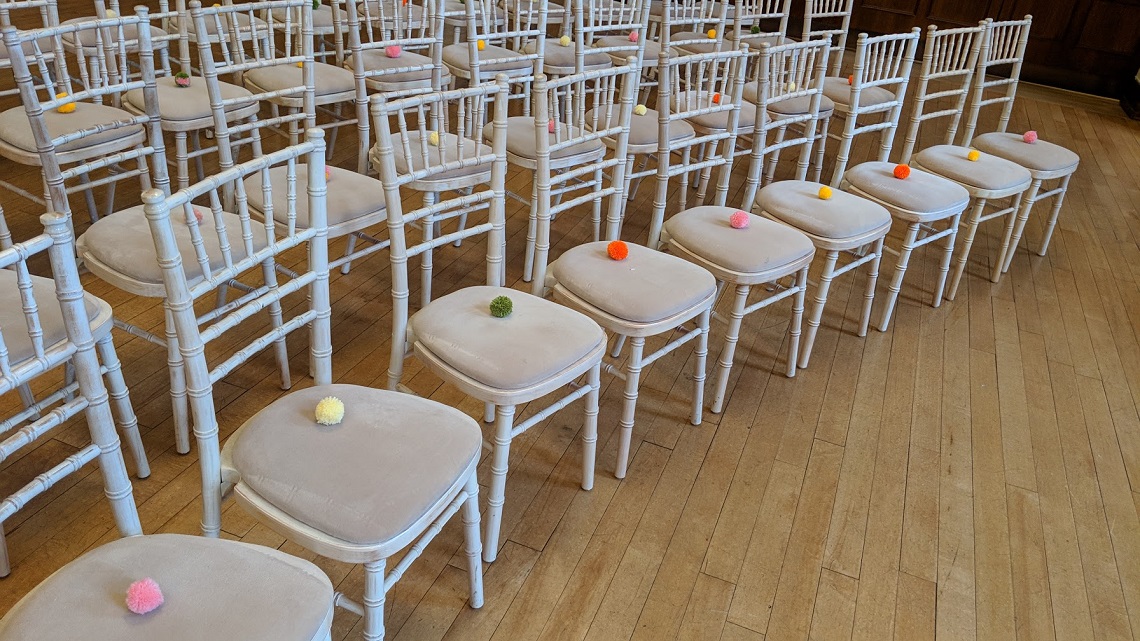 Reunited with her beautiful bouquet, the couple came back into the centre, and as we concluded the ceremony and guests were delighted to have received a handmade pom pom which was to be used as a fab alternative to confetti. 
Confirmed as husband and wife, these two amazing people walked back up the aisle hand in hand whilst a colourful canopy appeared overhead.  It was the most amazing sight!
Such a lovely day for a wonderful pair and I wish them both the very best for their future together.  Congrats Mr & Mrs Woods!!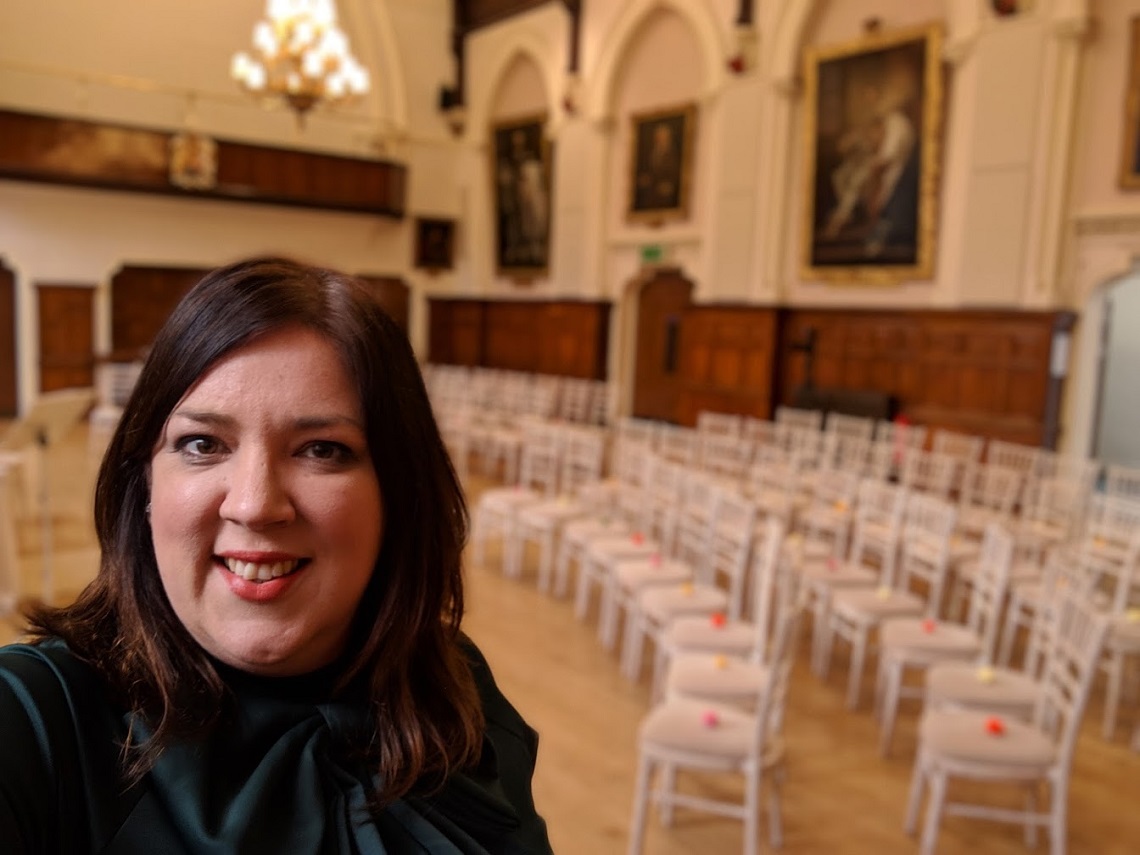 -----------
Wedding Manager: Michelle Scriven
Venue: Winchester Guildhall (https://guildhallwinchester.co.uk/weddings/)
Photographer: Jen Mulberry (https://www.jenmulberryphotography.co.uk/)
Hampshire Celebrant: Jenny Knight (www.knightceremonies.co.uk)
See more about
Hampshire
Ceremonies