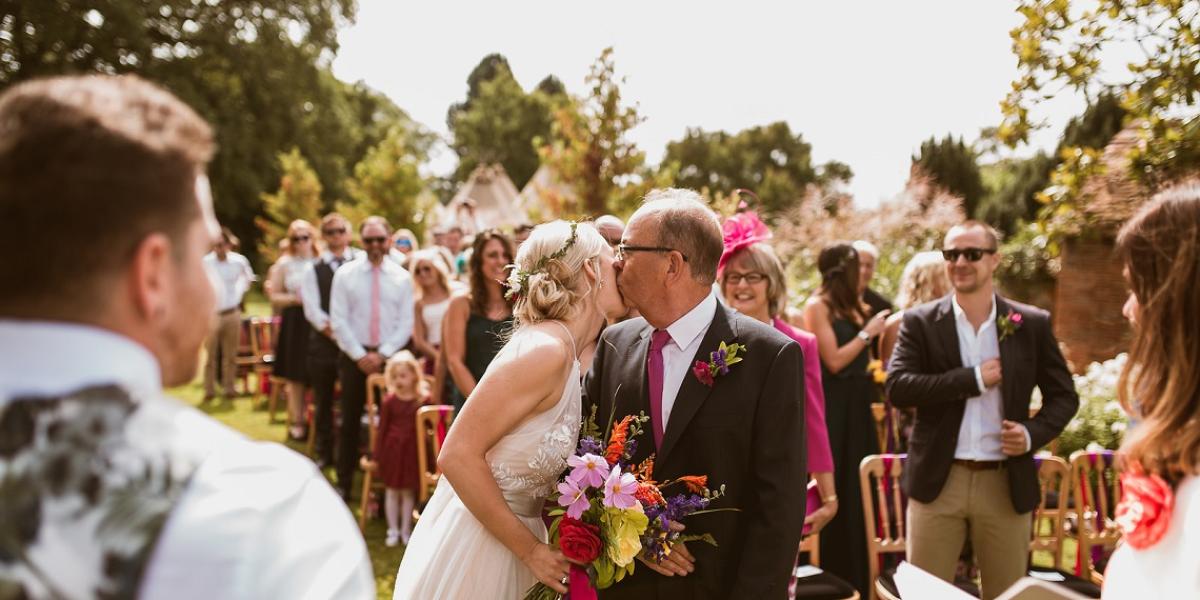 When I arrive at a venue on a wedding day, it is a hive of activity, with suppliers setting up, venue staff organising things and often there are some very early guests, but I just love this. I love the buzz and the build-up to that magic moment when a couple first gets to see one another.
But it's not this 'first-look' that sparked my desire to write this blog. It's the one that not everyone gets to witness.
It's the first look that a parent gives their son or daughter, when they pop up to collect them to begin that very special walk down to the ceremony that I adore.
It's a nervous time, there are almost always tears, and it really is such a special moment and I feel honoured to witness it and to be a friendly ear as the tension builds en-route up to see them.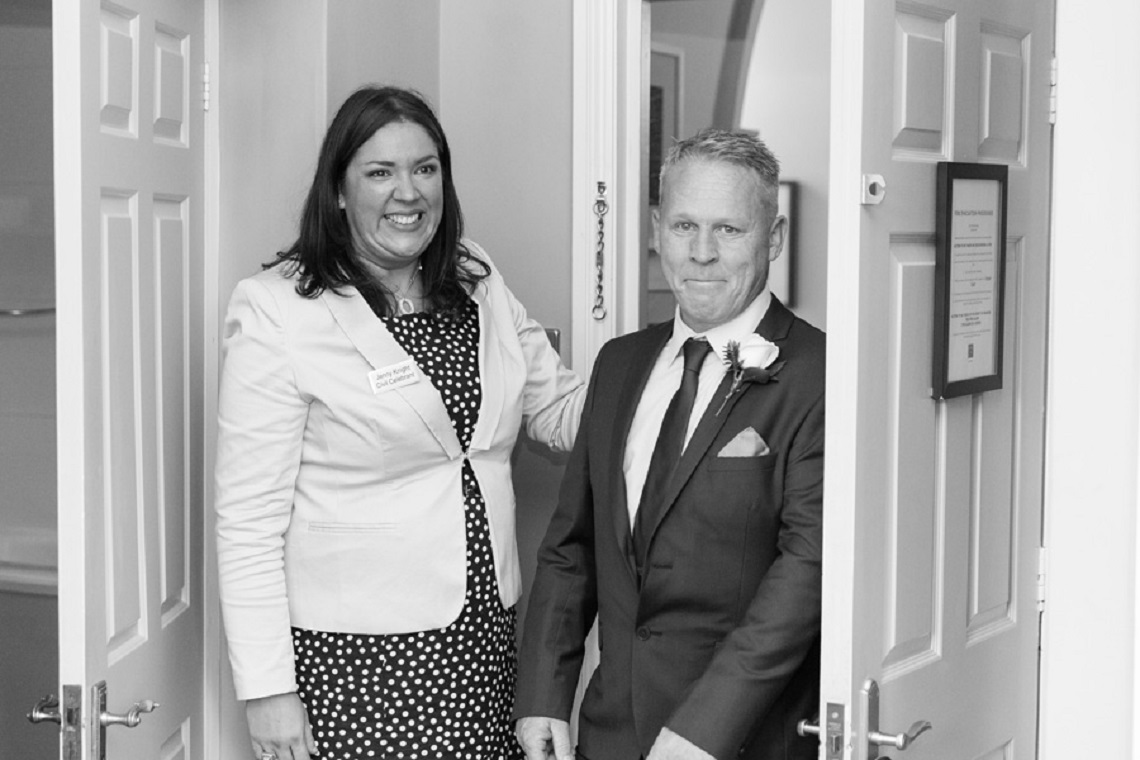 If one or both of my couple are getting ready on site, I always nip in to say hello, let them know I am on-site, and make arrangements to run through everything just before the ceremony starts.
When the time comes to take mum or dad up to see them it is quite the emotional journey, and I love being able to give them space and time to really enjoy this momentous occasion.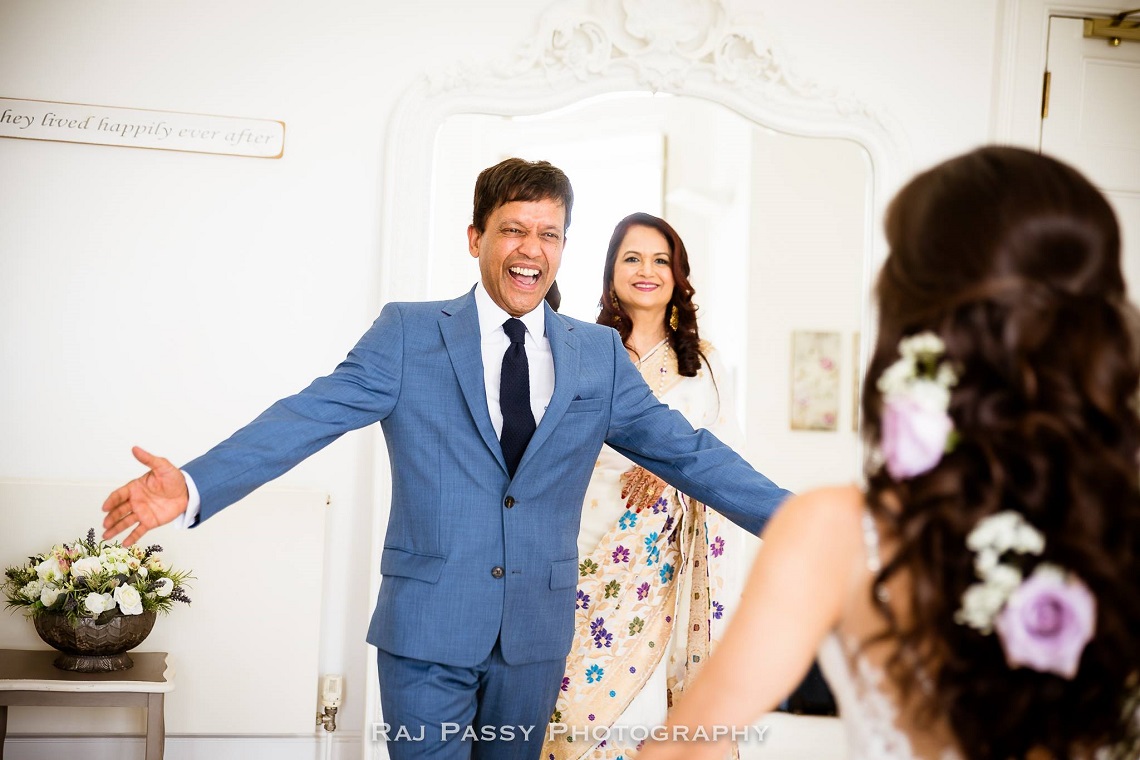 Allowing the photographer the chance too, to capture the emotion, the tears and laughter, as mum or dad enters the room is just lovely.  As a celebrant, I conduct one wedding a day, and so I am not hurrying anywhere, or rushing anything.  I keep things moving and on time, but allow for the really personal moments as part of the pre-ceremony plan. 
It's a part of my own wedding day that felt rushed by my registrar (who literally stood in between me and my dad as he first came in to collect me!). 
I want my couples to have the gift of time with their parent(s), and to enjoy those precious moments before the rest of the day takes hold.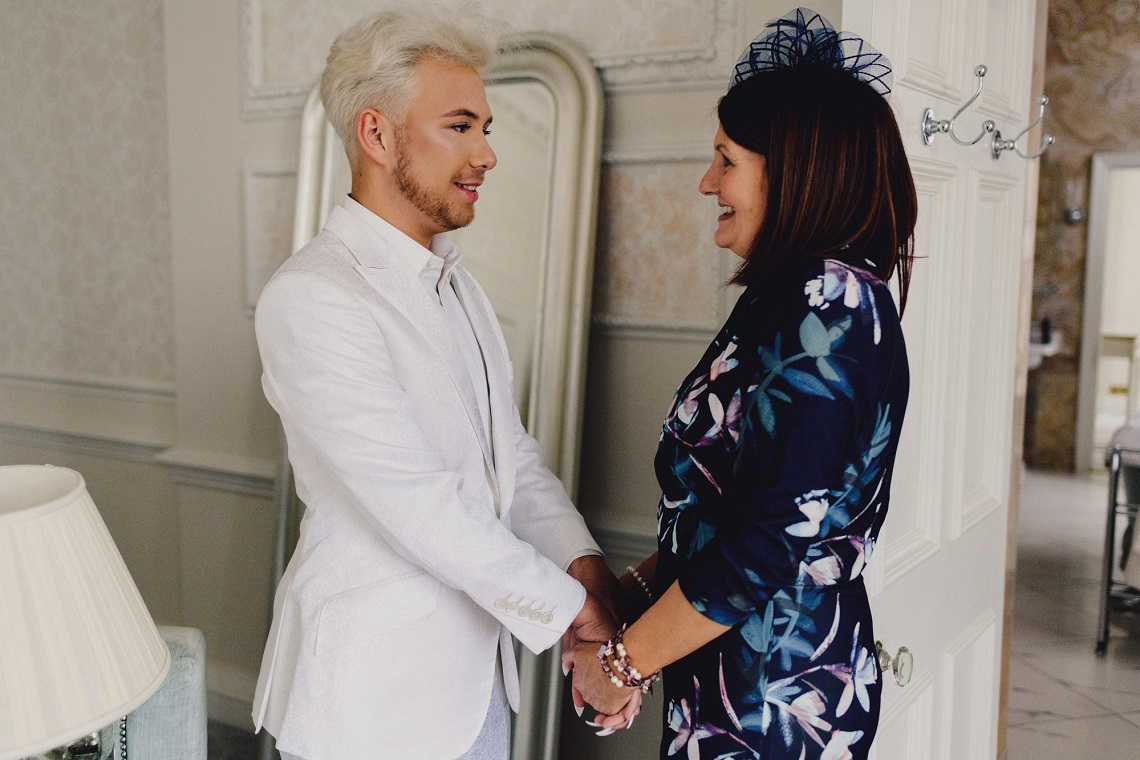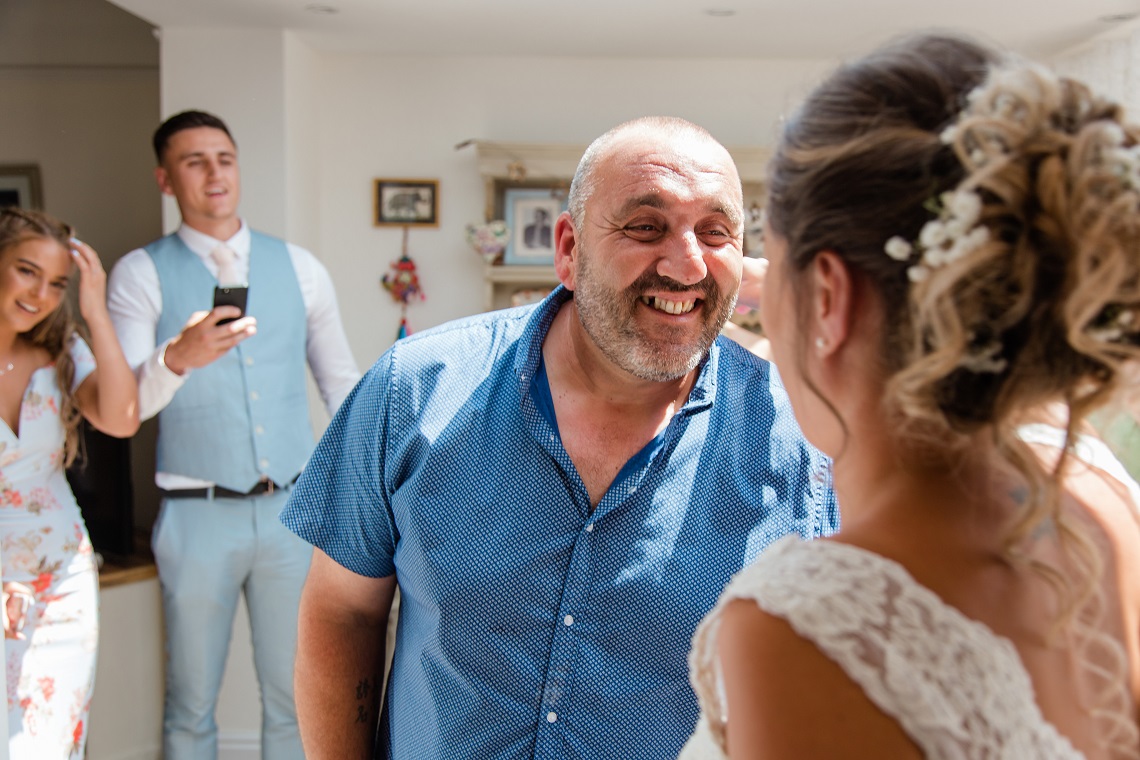 There's a lot that happens before your wedding guests get to see you, and I think it is so important to treasure these times before you head down to your ceremony.  Have a hug, share some stories, and savour the moment! 
Remember it's a big day all round, they are very proud of you and are probably very nervous too!  This is a big honour for them to accompany you into your wedding ceremony, so enjoy every minute together!
Then when it's time to head off, take a deep breath, hold on for moral support and off you go!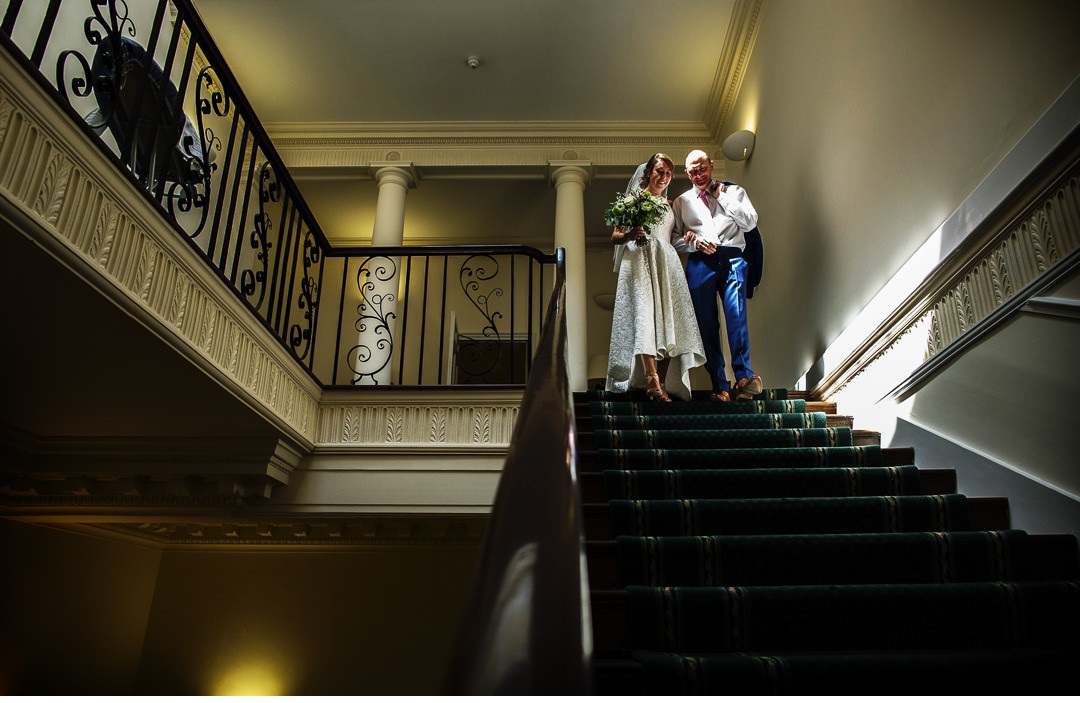 If I have arranged to greet you before the ceremony starts (another fab benefit of working with us!), I get to chat to mum and/or dad and any bridesmaids, and ensure they all feel calm and are happy about what is about to happen.  They get the chance to ask any questions about the entrance, I can advise which arm they should be on, and what they do when they reach the front too.
This is very often overlooked and I know many parents that worry about this before they come in.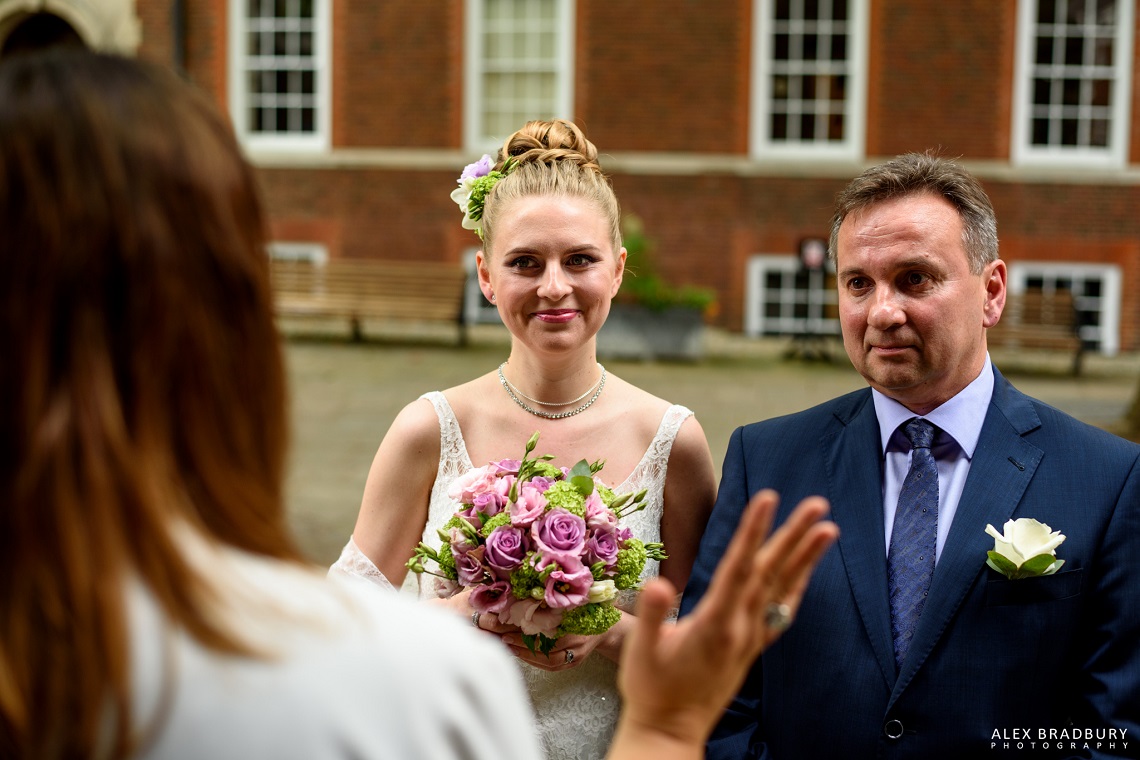 When you are ready to begin your walk down the aisle you'll have already experienced a whole heap of emotions, and now you are going to see your intended, who has been waiting with everyone as a witness to their nerves, and so the tension at this point can be immense. 
Fear not though, as I do get to chat to your partner and their attendants before everything begins and a sprinkle of humour settles things and soothes any nerves!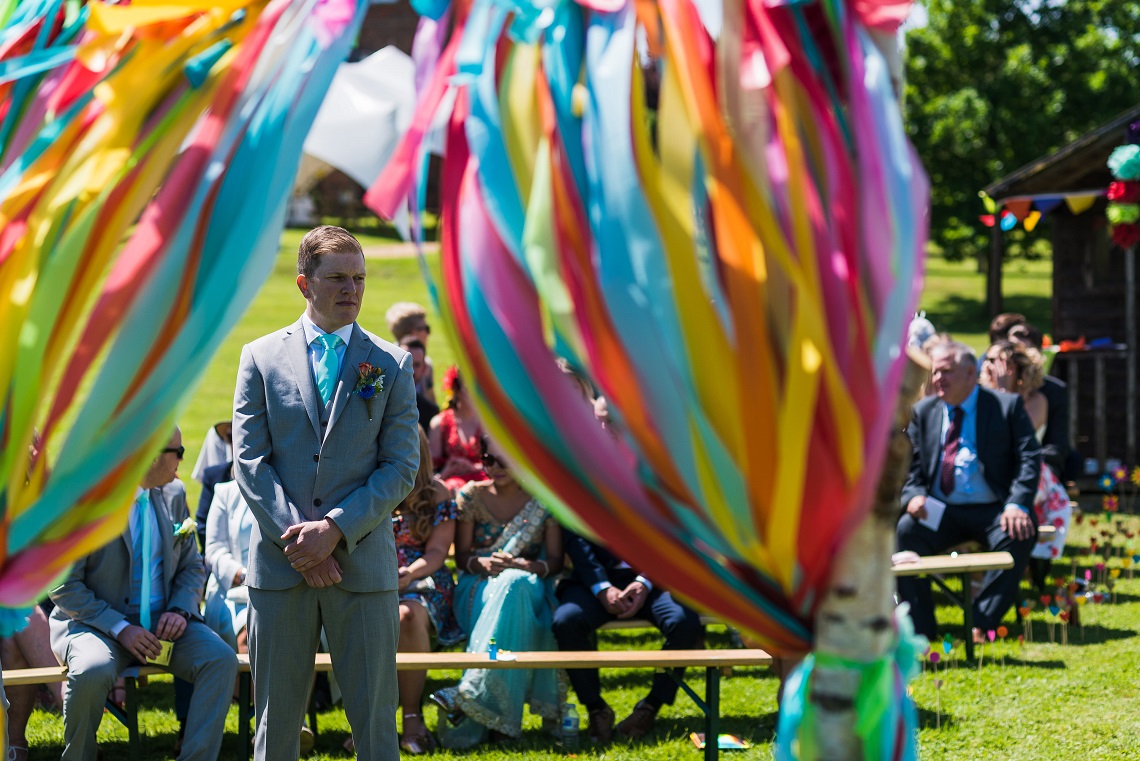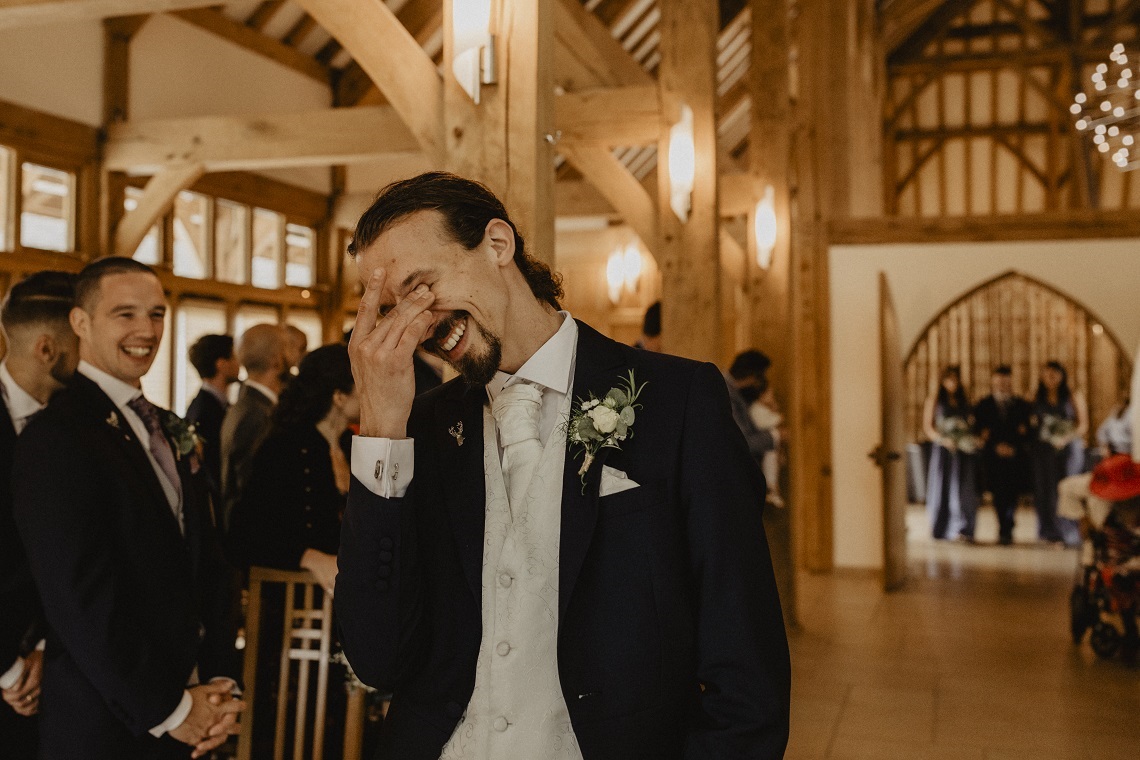 Whether it is fun or formal, when you make your big entrance, with mum or dad (or indeed a friend or sibling) on your arm, take it all in.  This is your moment, your moment with one of your nearest and dearest, who will be feeling all of the emotions with you. 
What a magical time indeed!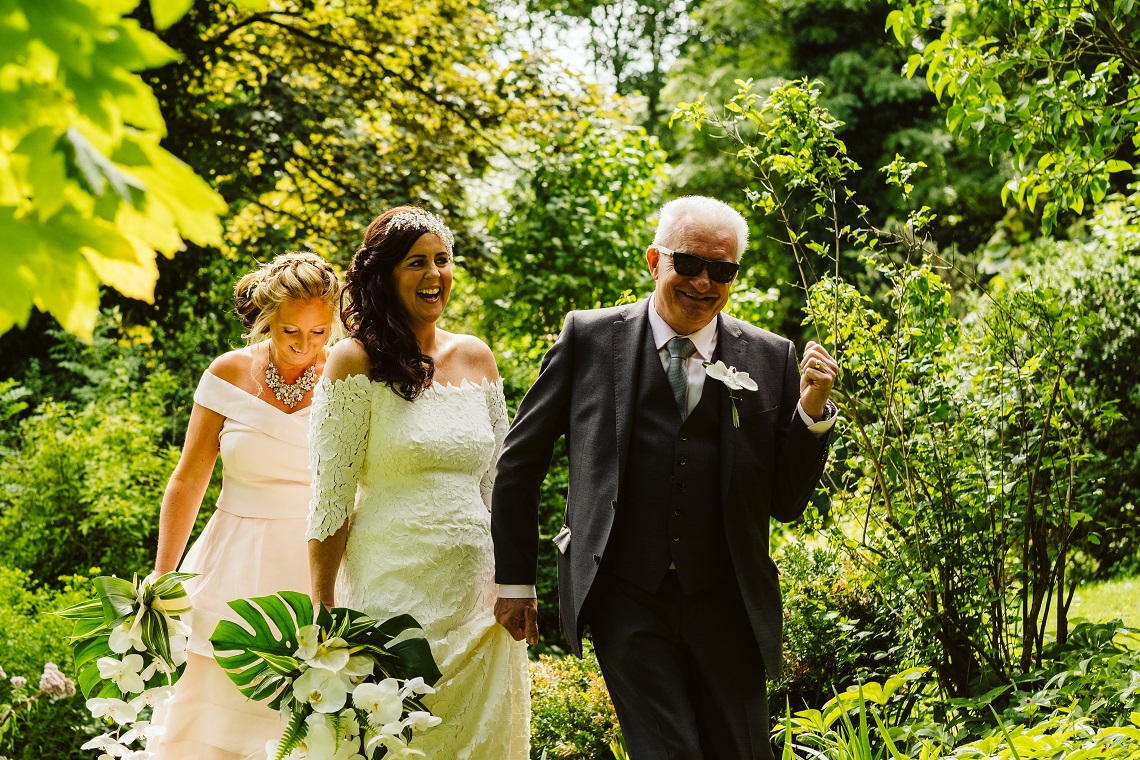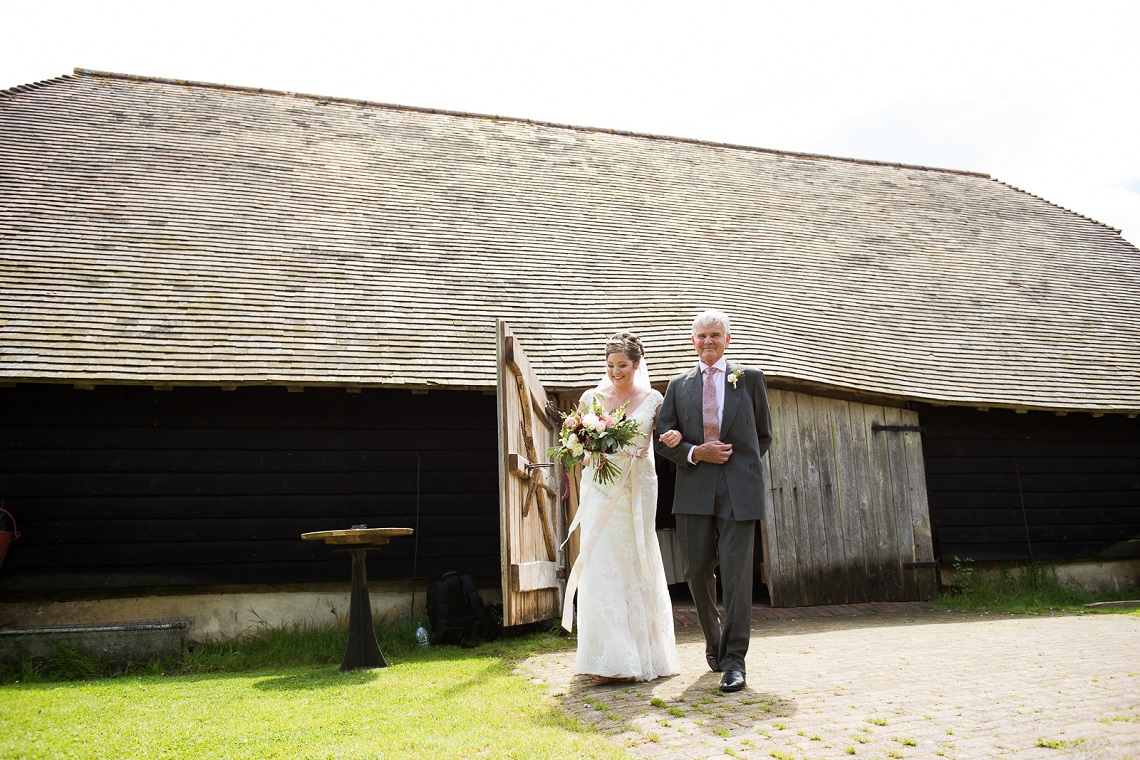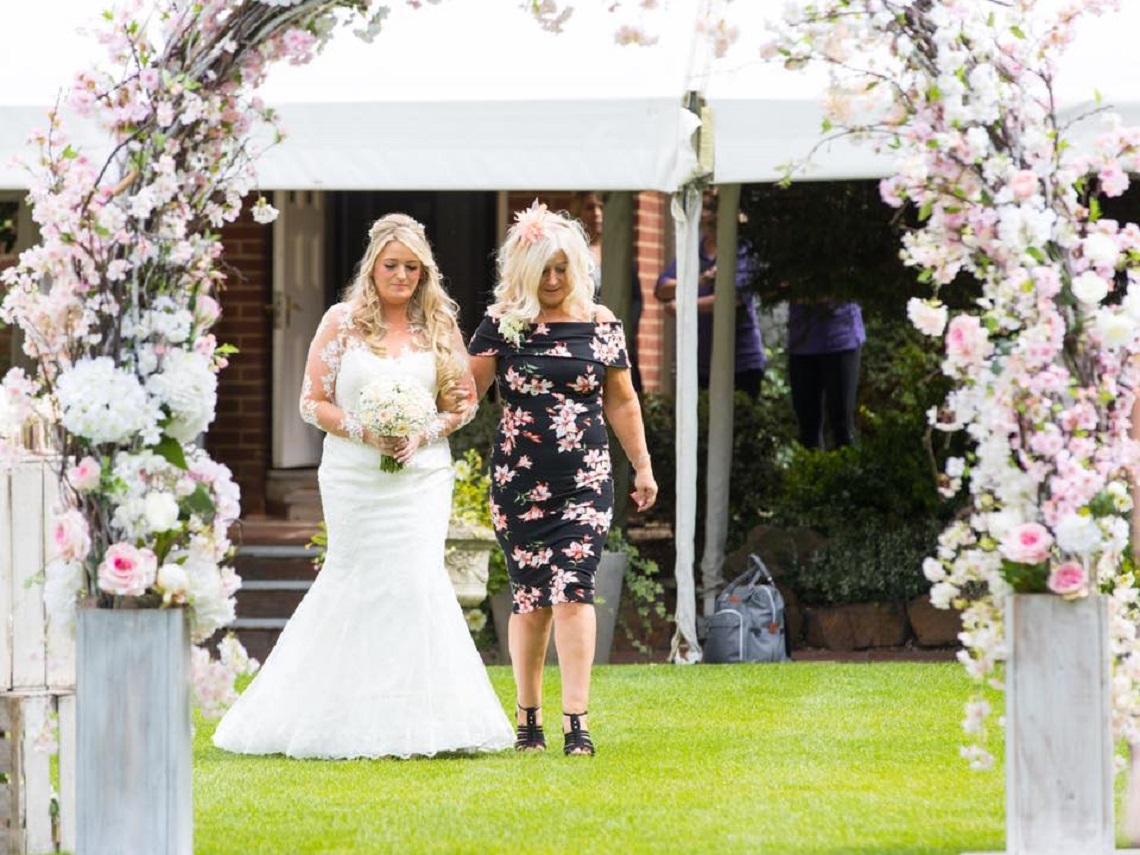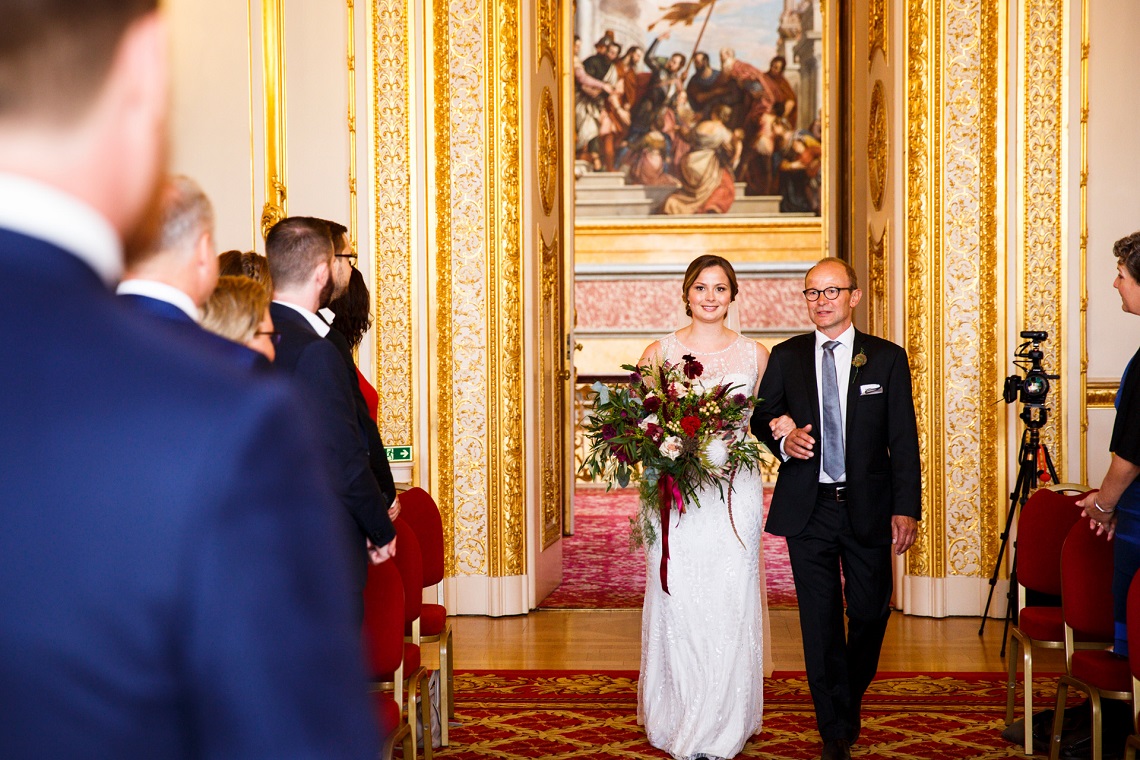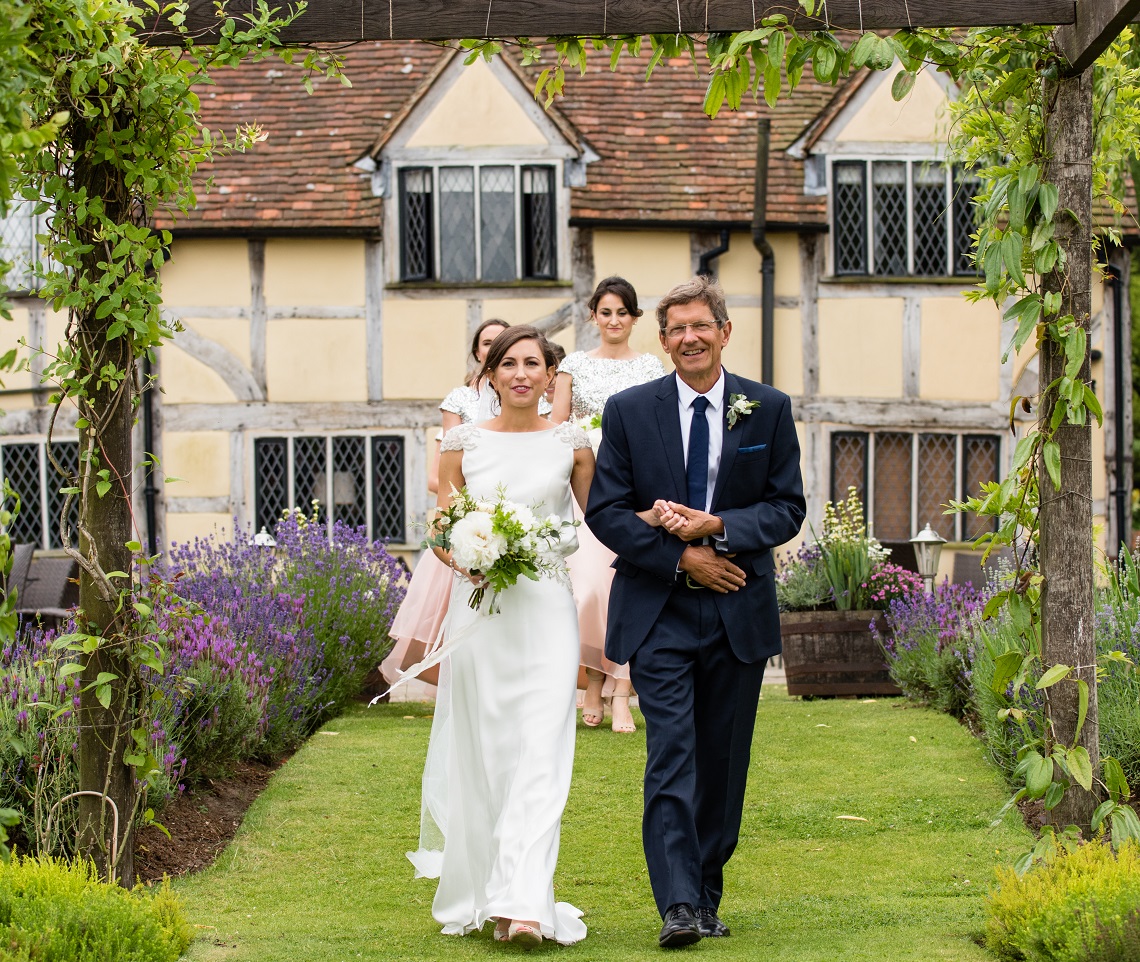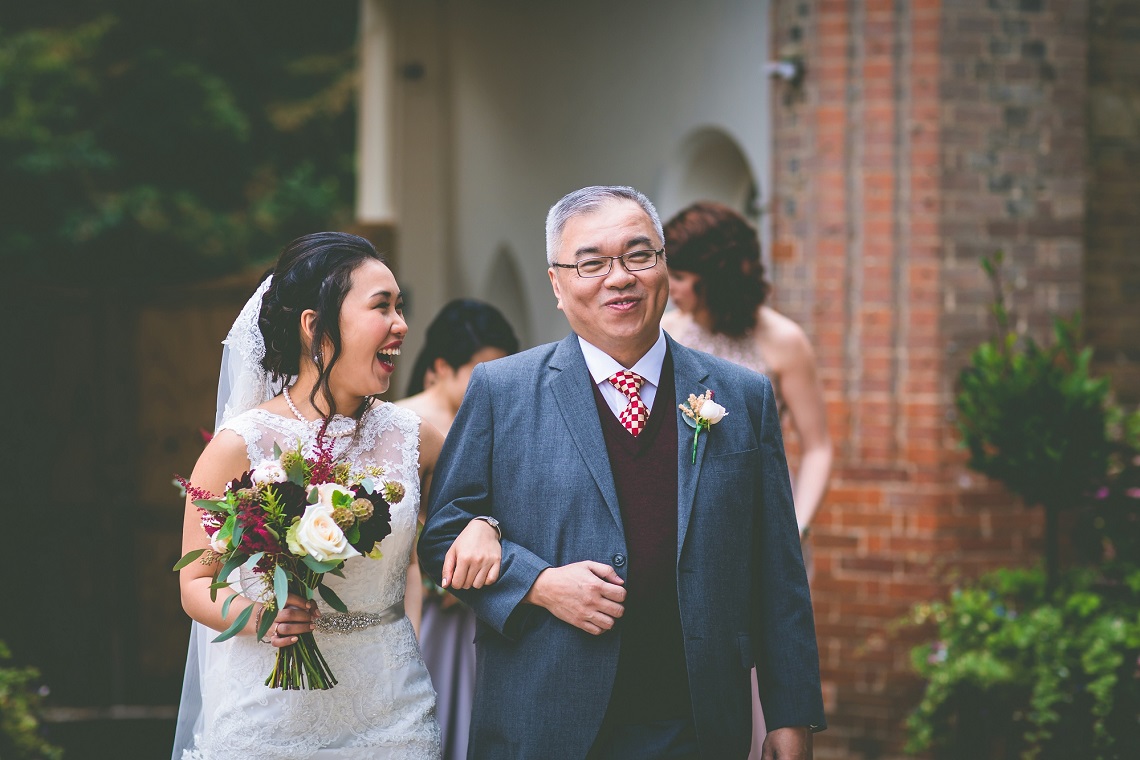 During our time together I will have the opportunity to chat to you about how you might want to begin your ceremony, and one of the things I love to encourage is the welcoming of the family.  For me, this all begins when mum or dad gives you a kiss on the cheek and shakes your partner's hand. 
Bonds are formed and ties are made before the day of course, but this is a lovely connection right at the start of the wedding day, and it makes for a lovely photographic moment too!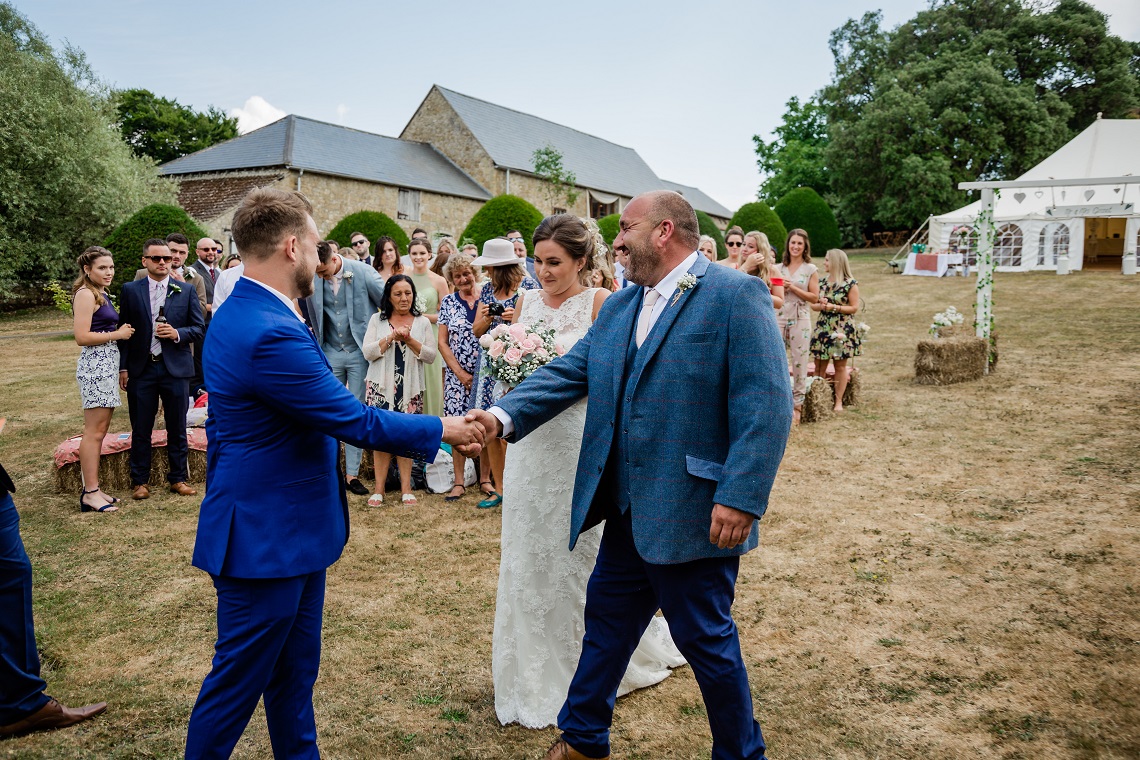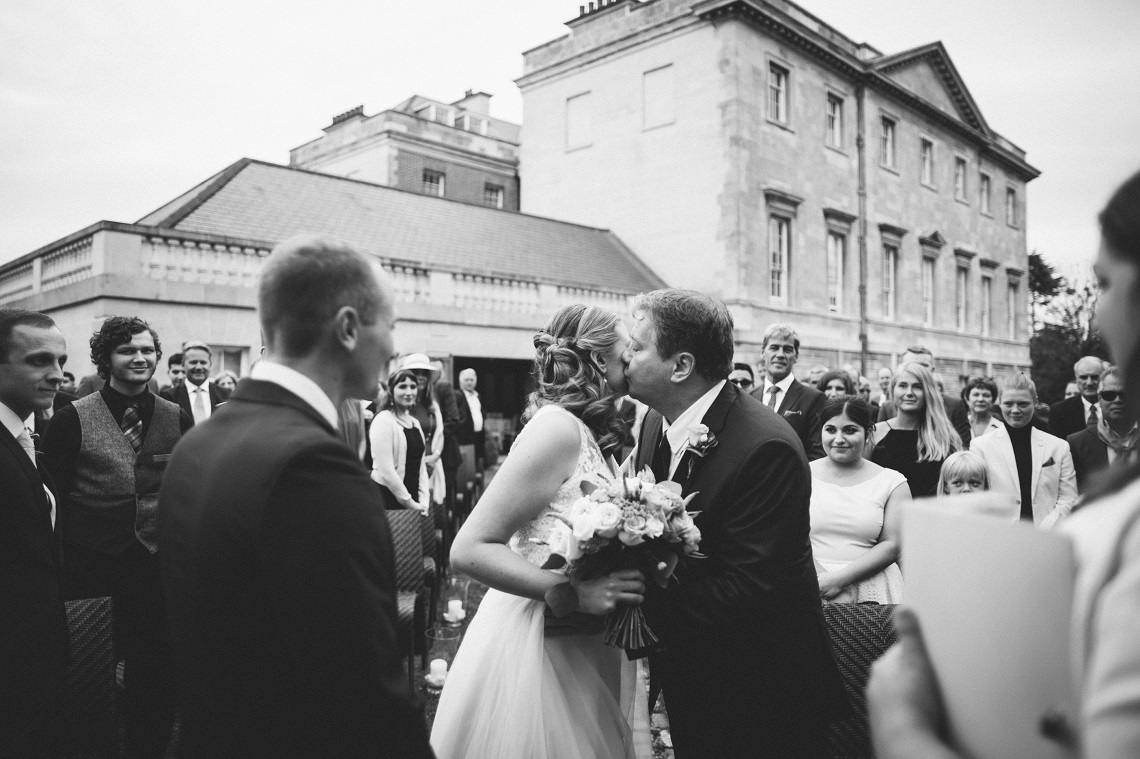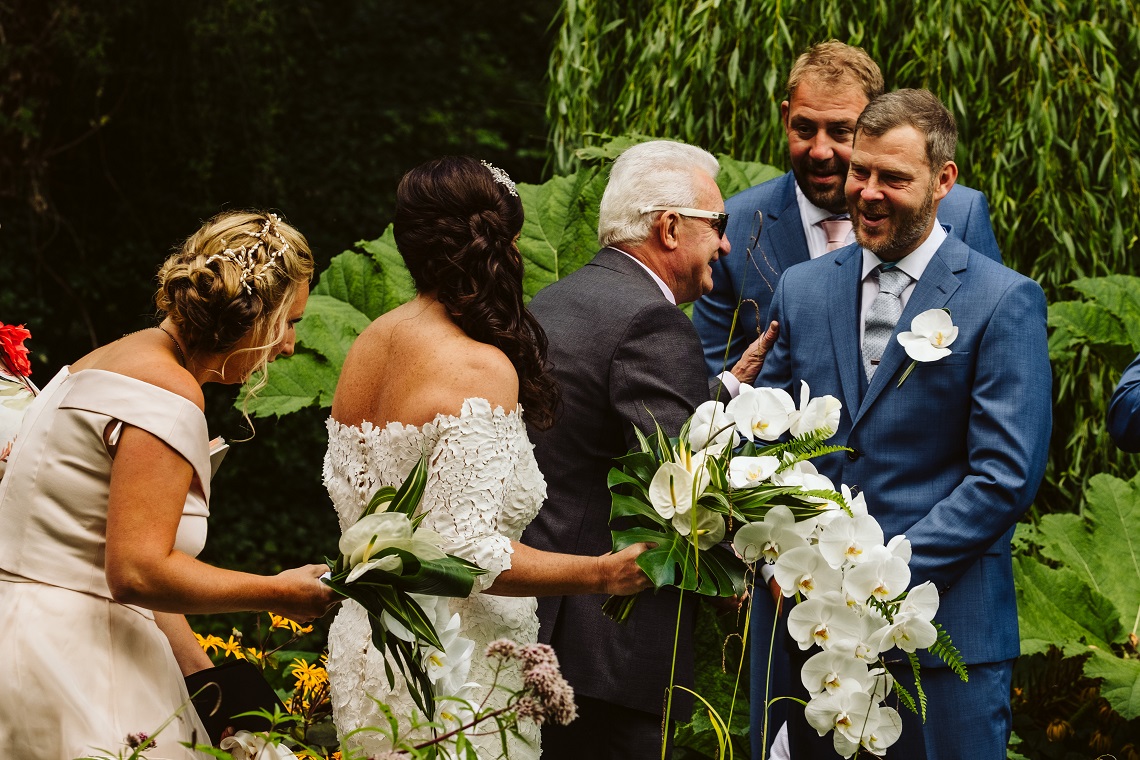 So, before you make your journey towards the love of your life, embrace the emotions, enjoy time with your parent(s) and make this a wonderful start to your very special day.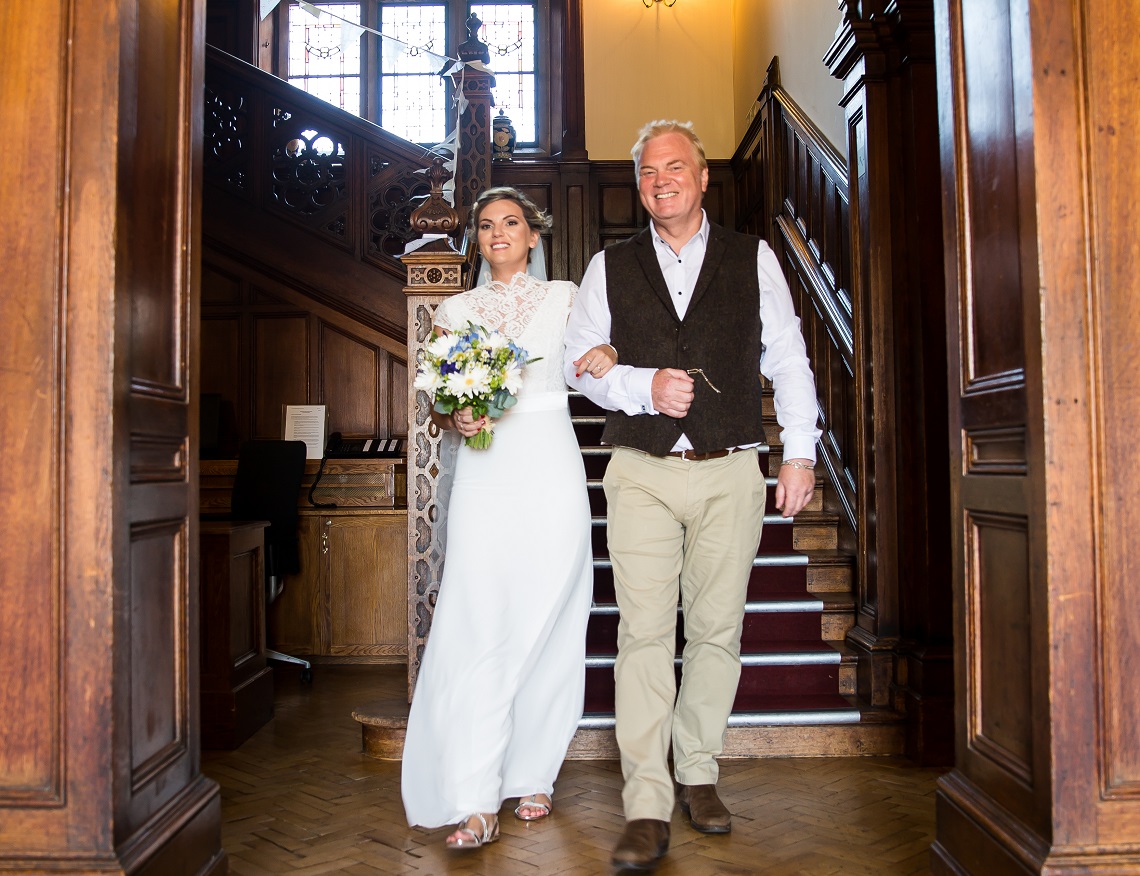 Allow us to help make your day unforgettable, and to create such unique and magical moments that can be cherished forever.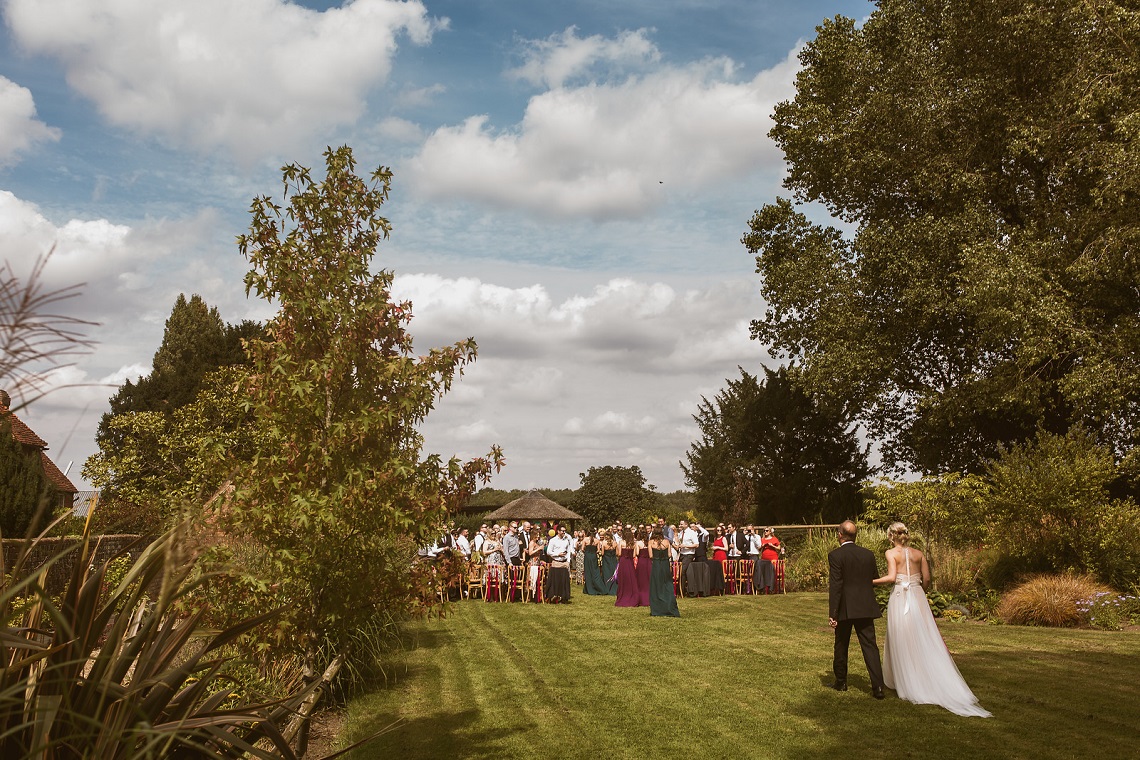 (all images taken at my real weddings)
Thanks to our incredible photographers for capturing these magical moments.  They are (in order of appearance):
Cover image - https://thespringles.com/
https://www.facebook.com/rajpassyphotography/
https://www.sjjonesphotography.co.uk/
https://www.gallowayphotography.uk.com/
https://www.alexbradbury.co.uk/
Benjamin Stuart Photography
https://www.adamrileyphotography.com/
https://www.fionakellyphotography.com/
https://paulwhiteweddings.com/
http://realsimplephotography.net/ 
https://www.sjjonesphotography.co.uk/
https://www.adamrileyphotography.com/
https://www.murrayclarke.co.uk/
Final image - https://thespringles.com/
See more about
Hampshire
Ceremonies