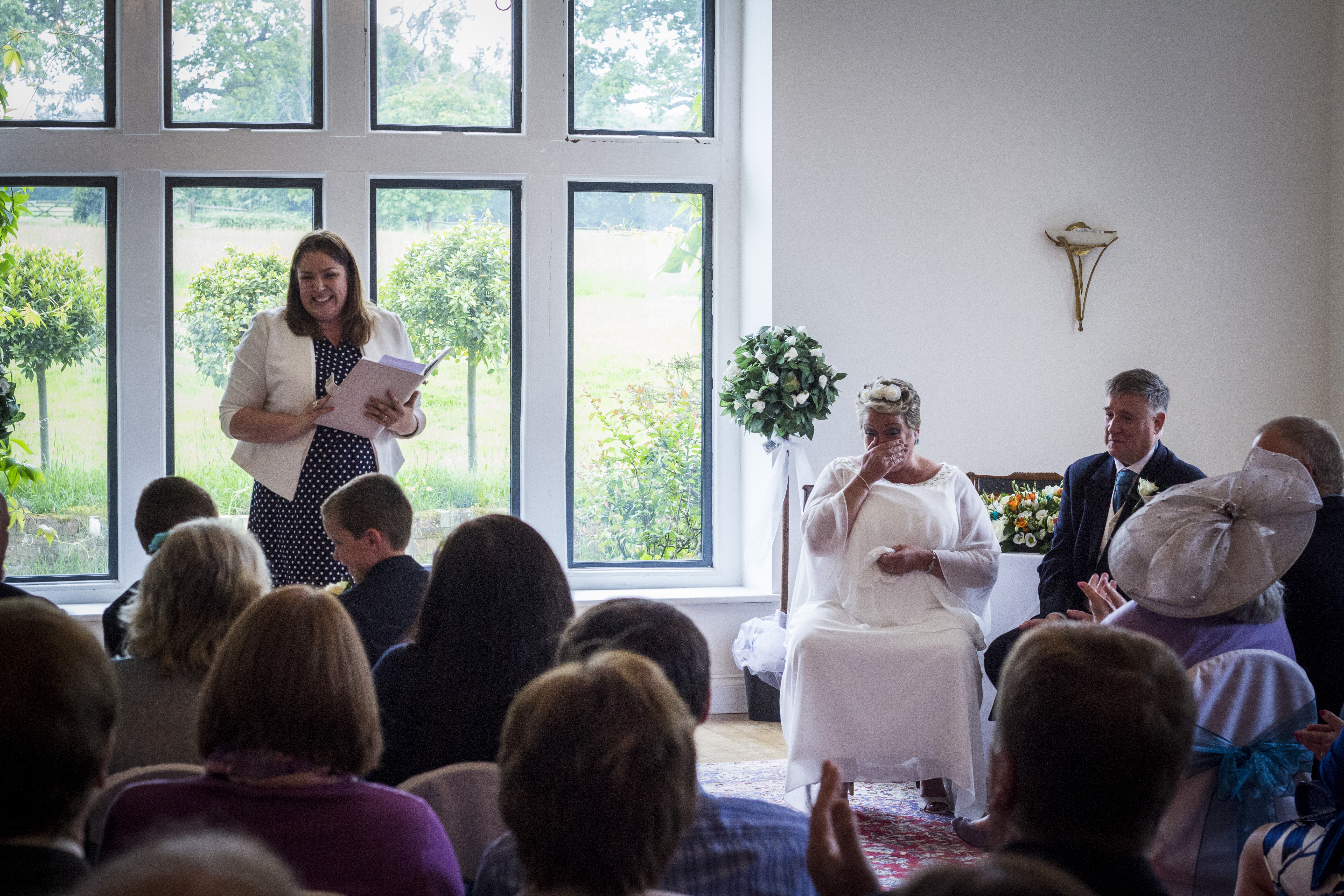 Are you having a friend to conduct the ceremony?
We think that having a personal celebration, one that reflects who you are is the most important thing, and if that means you are wanting to have someone already close to you to conduct the ceremony then good for you!
"We always offer guidance and top tips to those opting for this, even if they aren't working with us,
as we still feel it's a key part of your day and we want it to go well for you!"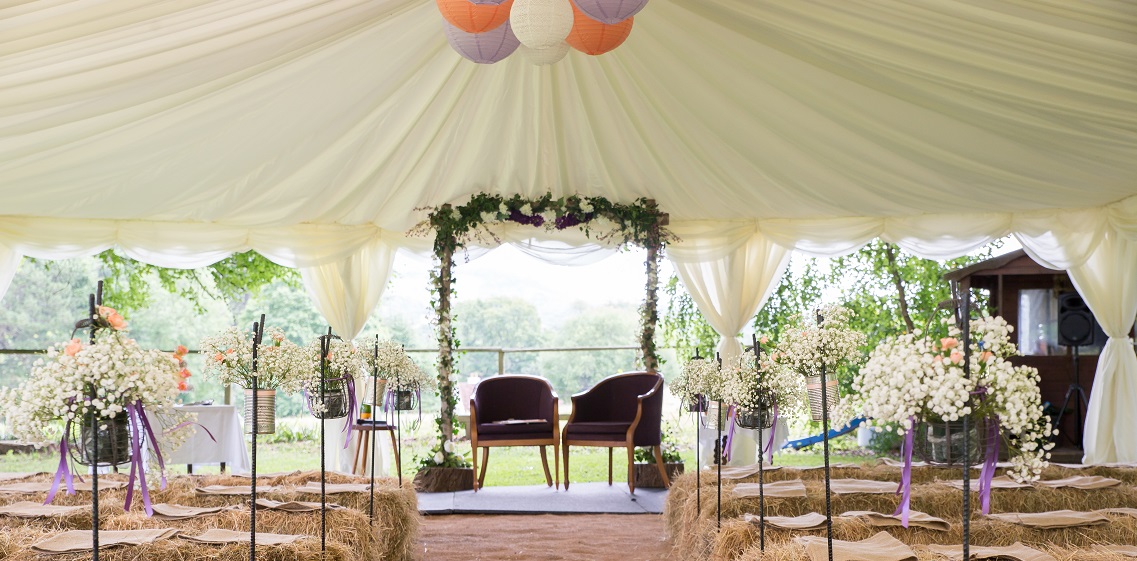 So, here are just a few things to consider if a friend or relative is leading your ceremony:
Writing
They may know you well, but they do need to write something for you. This needs to tell a story and be in the right tone for your day.

Time
You'll want to make sure it is time-checked too. Convey how long you want the ceremony to be and ensure they have written adequate elements so that it feels substantial and equally isn't just a rambling of meaningless words just to fill the time.

Balanced
There will need to be 'moments' factored into the ceremony. It shouldn't just be lots of talking by one person, but instead, nicely broken up into sections and even punctuated with other people getting involved in some way.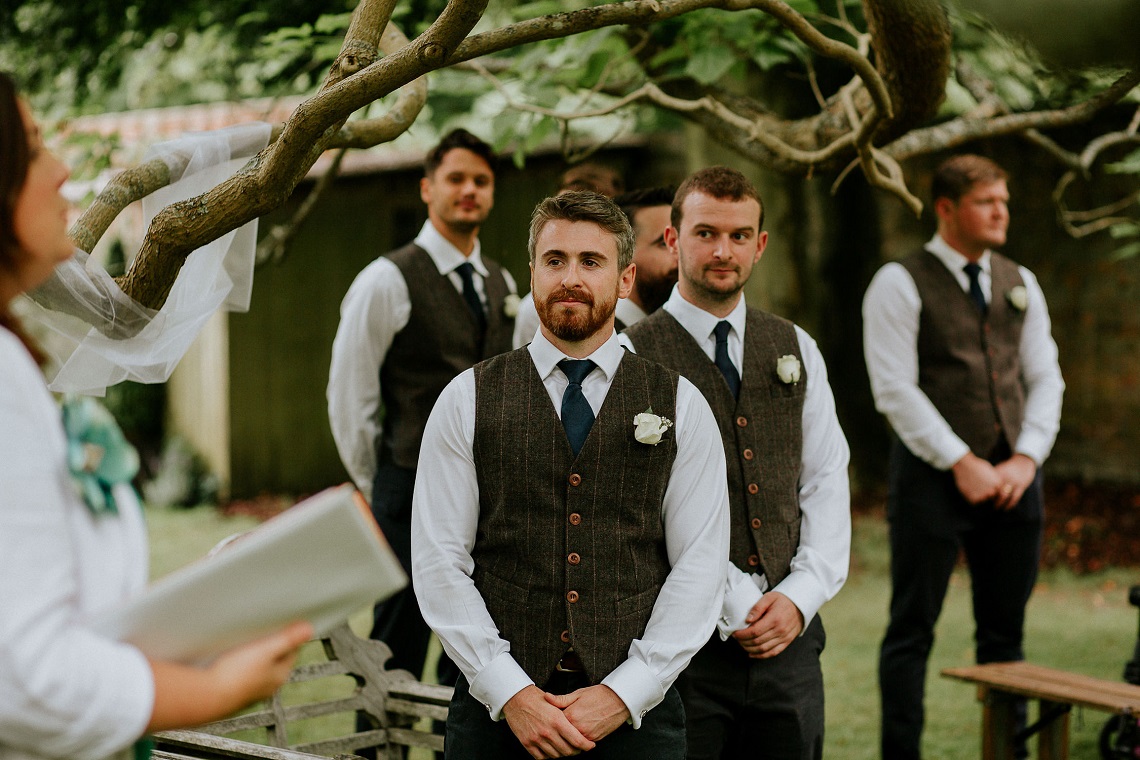 Choreography
You'll need to consider those all-important logistical things, like standing positions, movement around the space (you won't want awkward moments of shifting into different places), it should feel smooth and like it has all been planned out.
People
There is a huge element to this, where you need to look after people, manage nerves (not just your own!), and to ensure they are in the right place and at the right time, and ready to enjoy what is about to happen.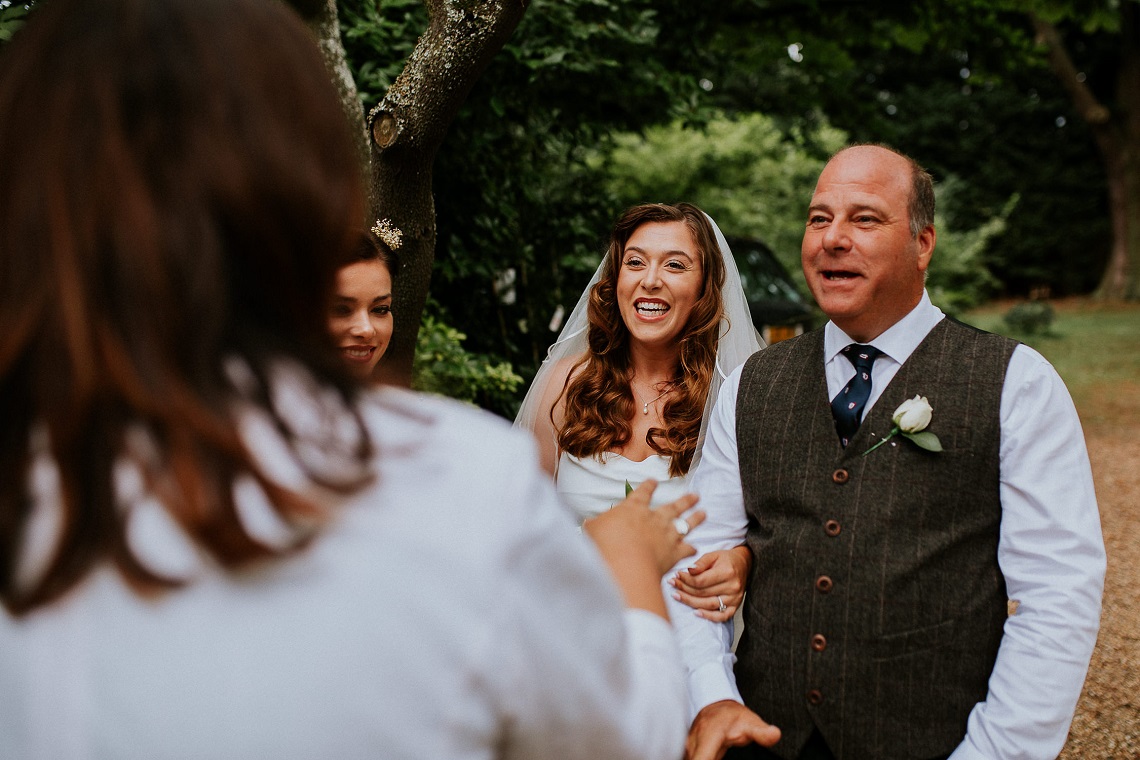 Atmosphere
The 'stand out' consideration for me is obviously being able to 'hold the space'. To have everyone engaged, gripped even, and listening to your every word. Having this focus on one person can be daunting to the untrained, and so make sure the person leading your ceremony can take on this responsibility and can create a wonderful atmosphere.
A monotone voice or a lack of confidence can mean a very flat ceremony so get them to send you a practice run, presenting something (anything) so you can see how well they 'perform'.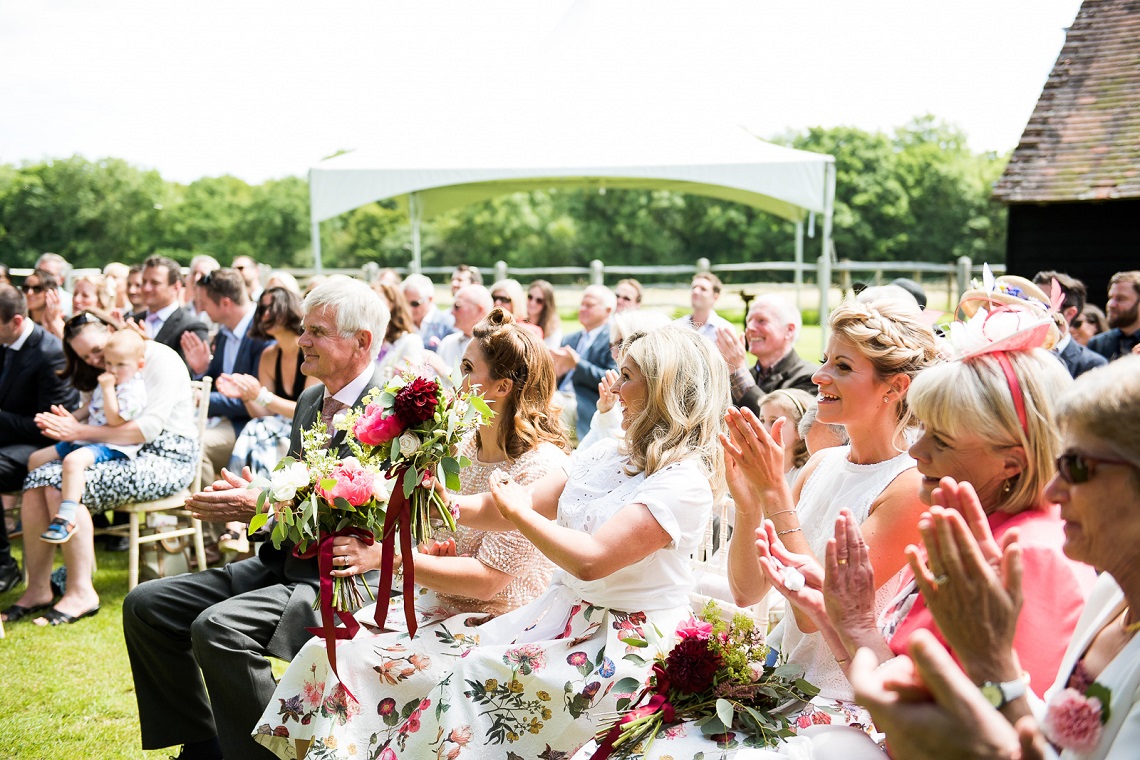 What we do comes from years of experience and training, lots of skills and techniques learned over our many years in the business. Don't forget we are here not only to write and lead your ceremony, but we also offer a separate 'writing and checking', and 'editing service' to help those considering this option for their day.
It may not seem scary when you are first asked, and for some people this is a walk in the park, but for the majority, there are so many things to consider, and lots of preparations to be made. There are lots of hints and tips online but we can help guide you and your designated officiant through the whole process sand with your wedding style and setting in mind.
Get in touch for a chat!
I have lots of ideas and look forward to helping you create unforgettable memories in your very own special ceremony setting.
We'd love to chat through your ideas and help with any questions that you may have so do drop us a line here.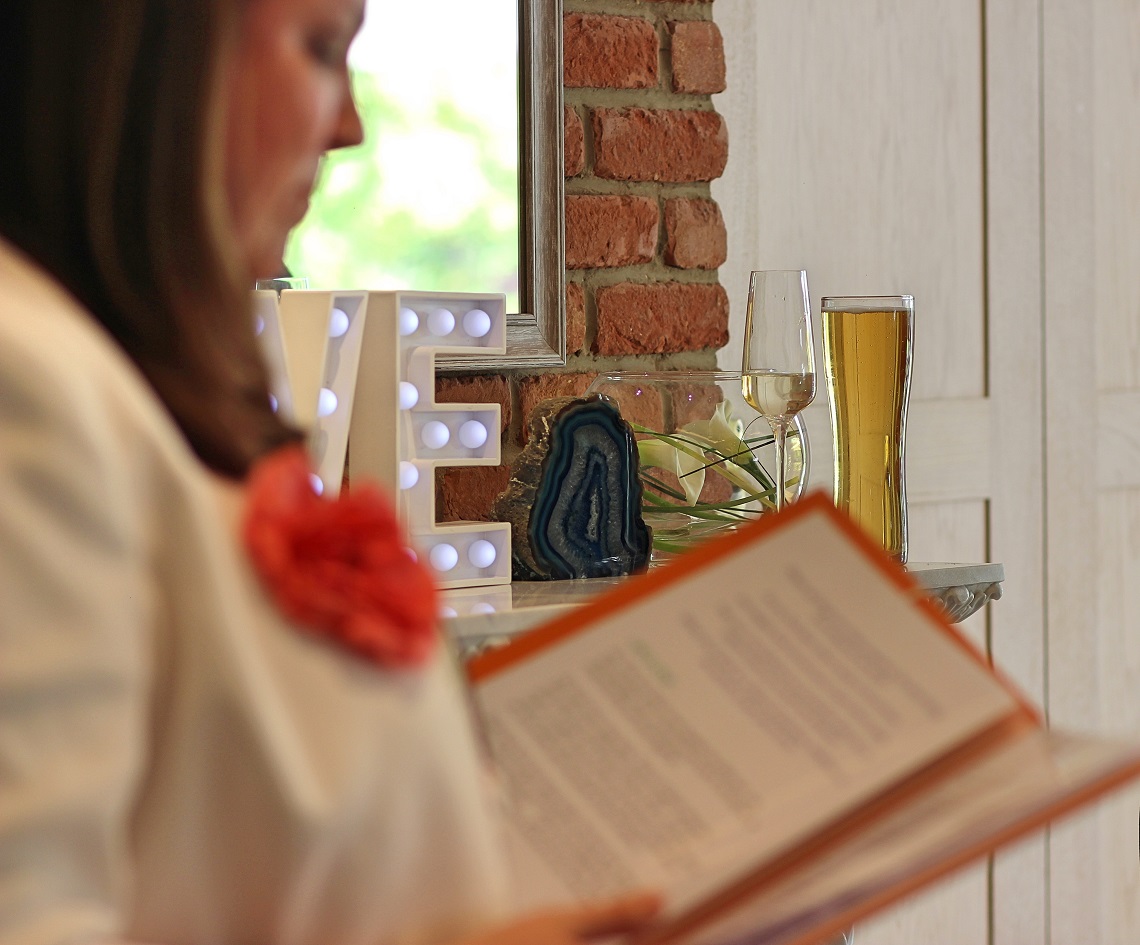 Photo Credits - images from our real wedings:
See more about
Hampshire
Ceremonies