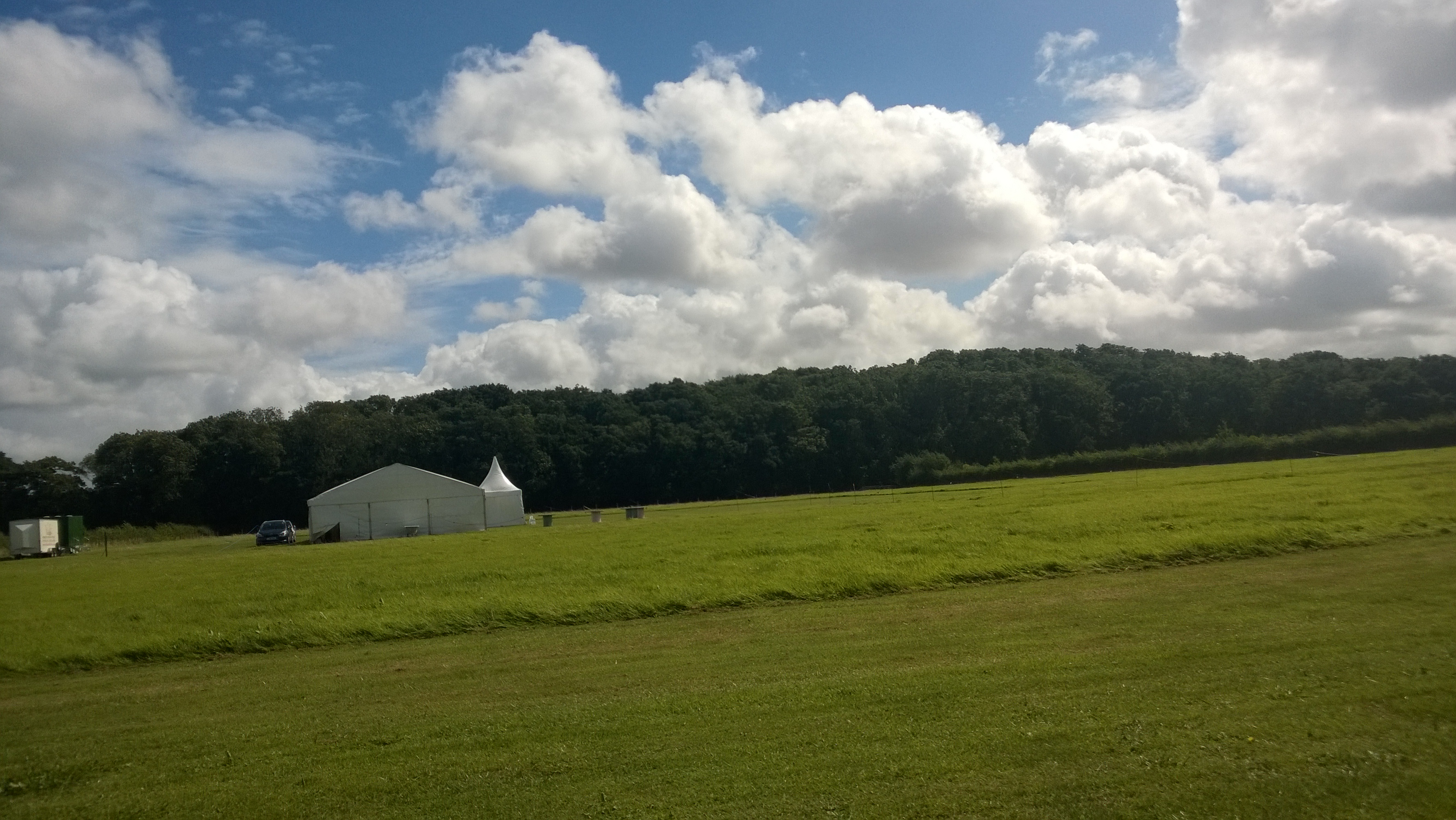 My couple made a brave decision, on a day with very changeable weather, to have their ceremony outside, at the beautiful countryside spot at Veils & Bales in Petersfield. Thankfully the weather held, and despite having to battle the extremely strong winds, we had a fabulous and very personal ceremony. The couple had a wonderful reading from a dear friend, created a time capsule with love letters in and a bottle of rum and cider! They sealed the box ready to be opened again on their first anniversary, where they can share the contents of the notes, and enjoy their favourite tipples!
We concluded the ceremony with a mini-handfasting and the couple's sisters wrapped the cords and tied them off at the end. This ritual is of course, where the terms "bonds of matrimony" and "tying the knot" come from, and all guests enjoyed the symbolism behind it.
This was a beautiful setting, and we had a lovely intimate ceremony with lots of guest and family participation.
Congrats to Mr & Mrs Walford!!!
www.KnightCeremonies.co.uk
www.facebook.com/knightceremonies
See more about
Hampshire
Ceremonies