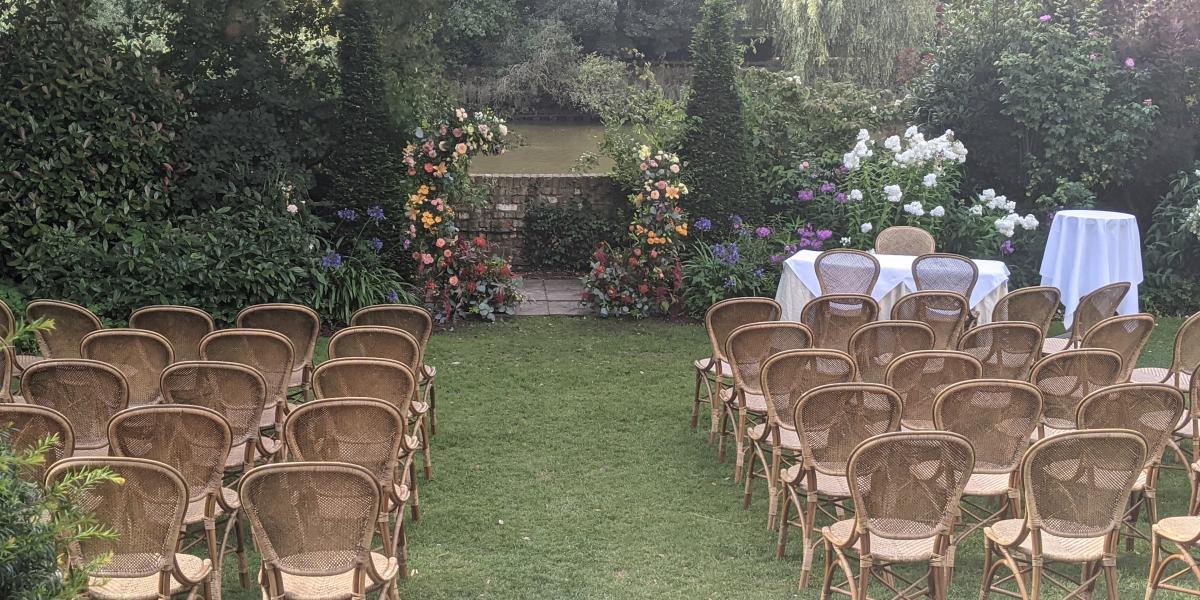 I'll start this blog by saying what a cool couple D & L were!!!
Incredibly in love with one another and their music!  IN fact, their ceremony had five live performances and was set to be a fabulous celebration!
When I arrived in Richmond, the sun was poking out from behind the clouds, and a dry day was forecast.  Set right on the river Thames with stunning views, this venue has it all.  Situated opposite the British Legion poppy making factory, it takes pride of place on the banks of the river and both its inside space and gardens are just gorgeous.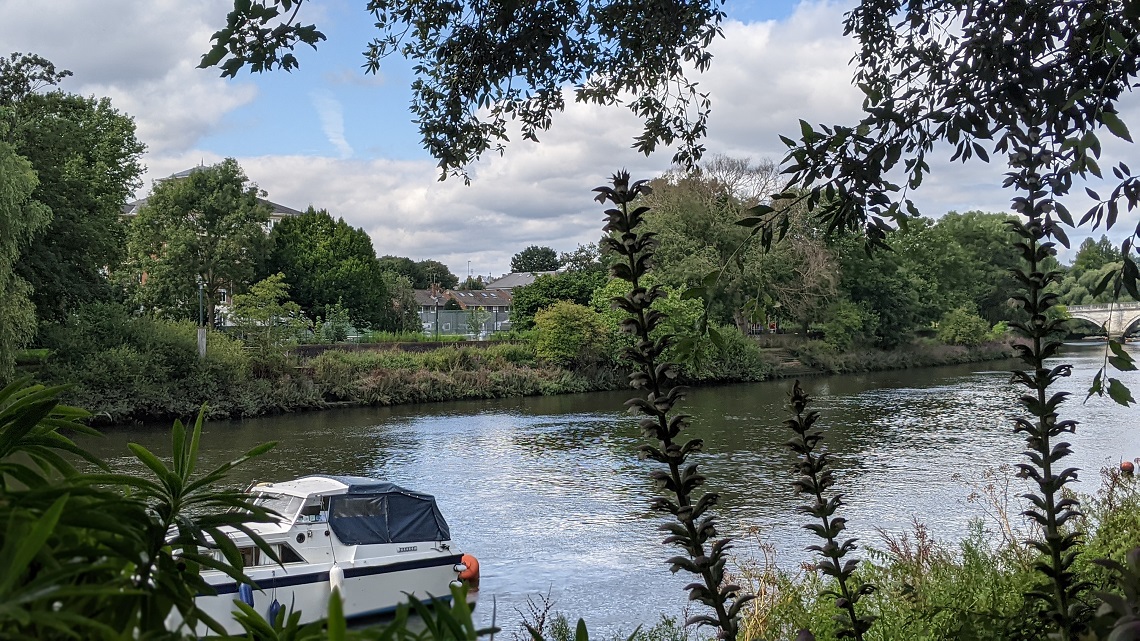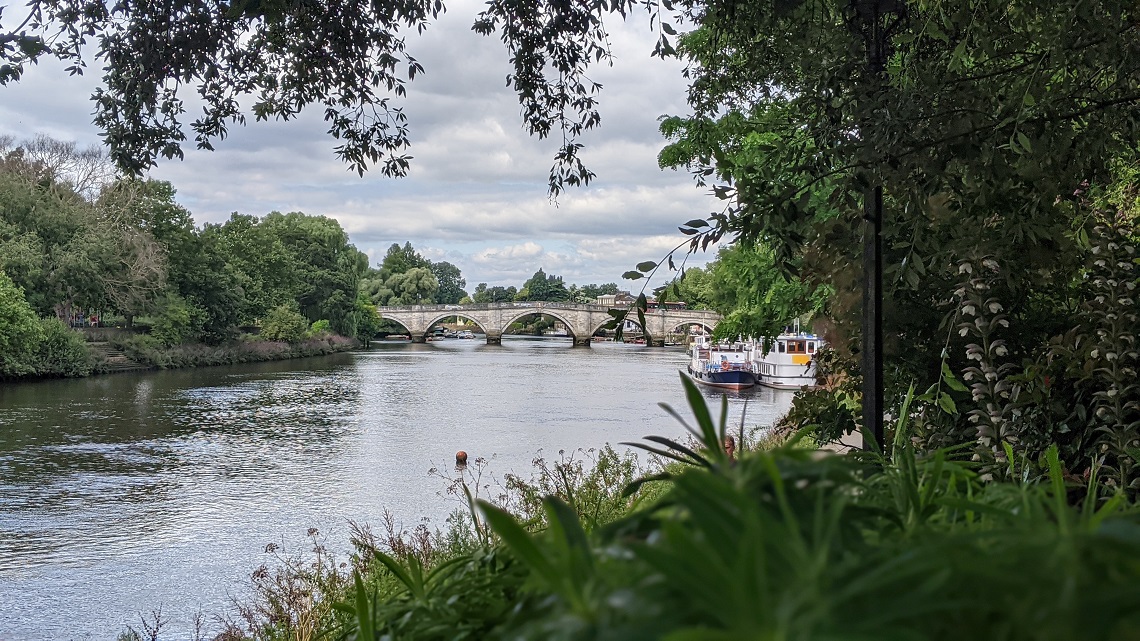 An outdoor ceremony was planned and it was a joy to see it all come to fruition, and the setting looked fabulous! 
I loved their arch of flowers and the boho/vintage vibe to their day.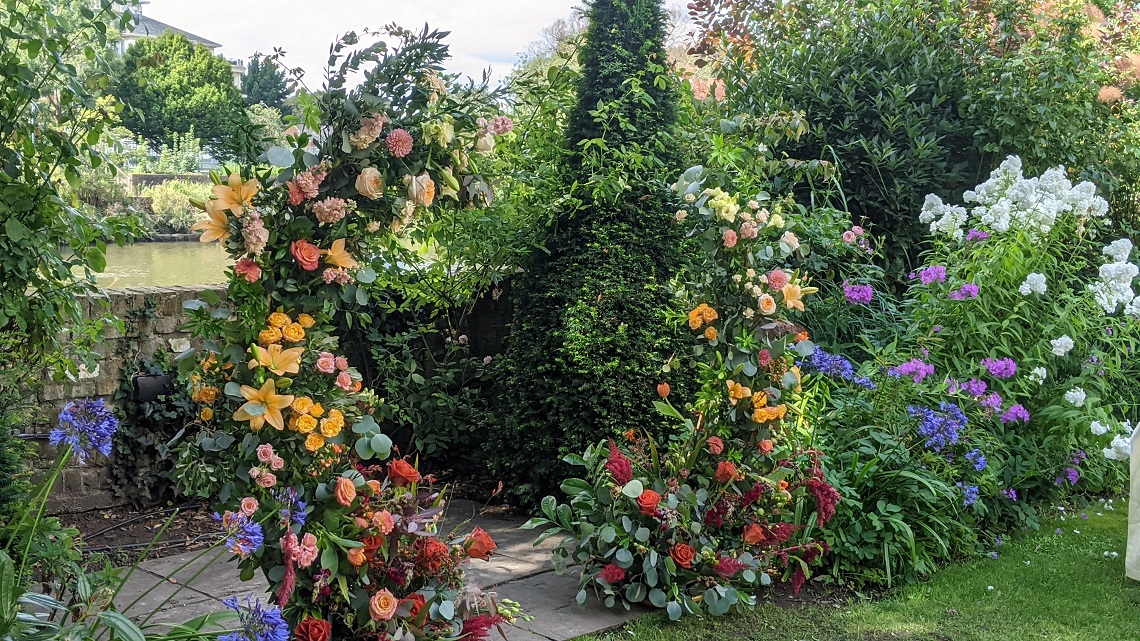 After completing my set-up and checks, I chatted with the venue staff and photographer, working out all of the cues and conveying details of all that was to happen during this very unique celebration. 
I then spoke with the musicians and made sure the set-up worked for everyone that was coming up to perform, and then went to see the bride.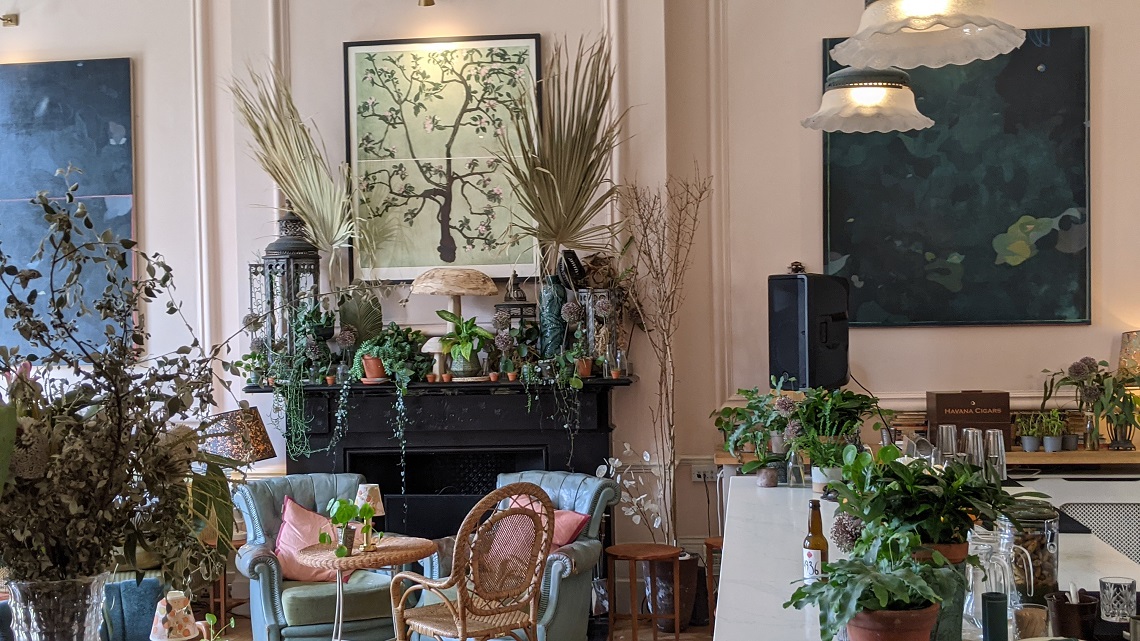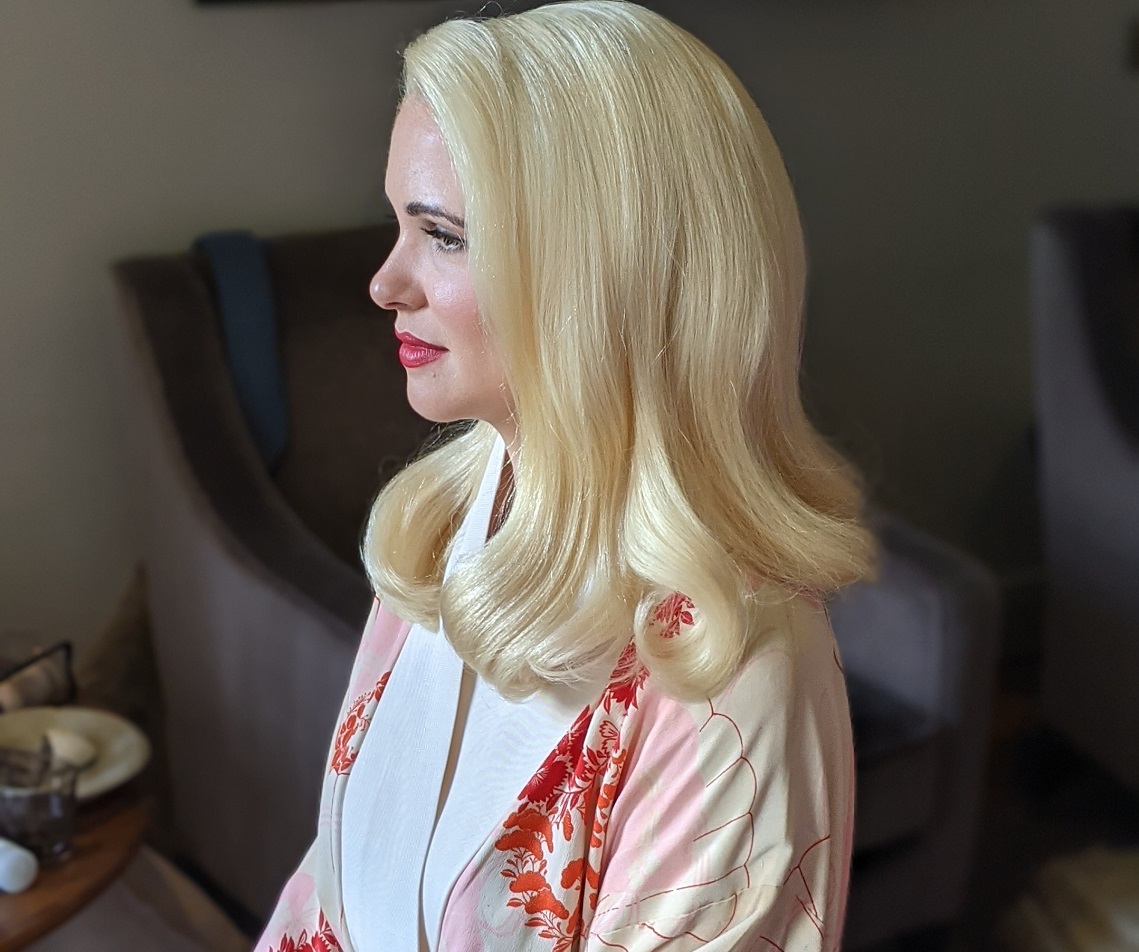 I think she always looked glam during our calls but today she was in full vintage makeup and hair and looked sensational.  Her groom was about to have his breath taken away for certain!  Looking very smart himself with a bespoke tailored dark green suit and shades, these two were very much the stylish pair!
As guests began to take their seats, nerves and anticipation began to build, and after only a few mins the bridal party entered the gardens and there were quite a few guests with very watery eyes!  The best man cried before it even started - it was an emotional time, and a long time in the making for these two who had faced delays and postponements like many others that are finally celebrating this year.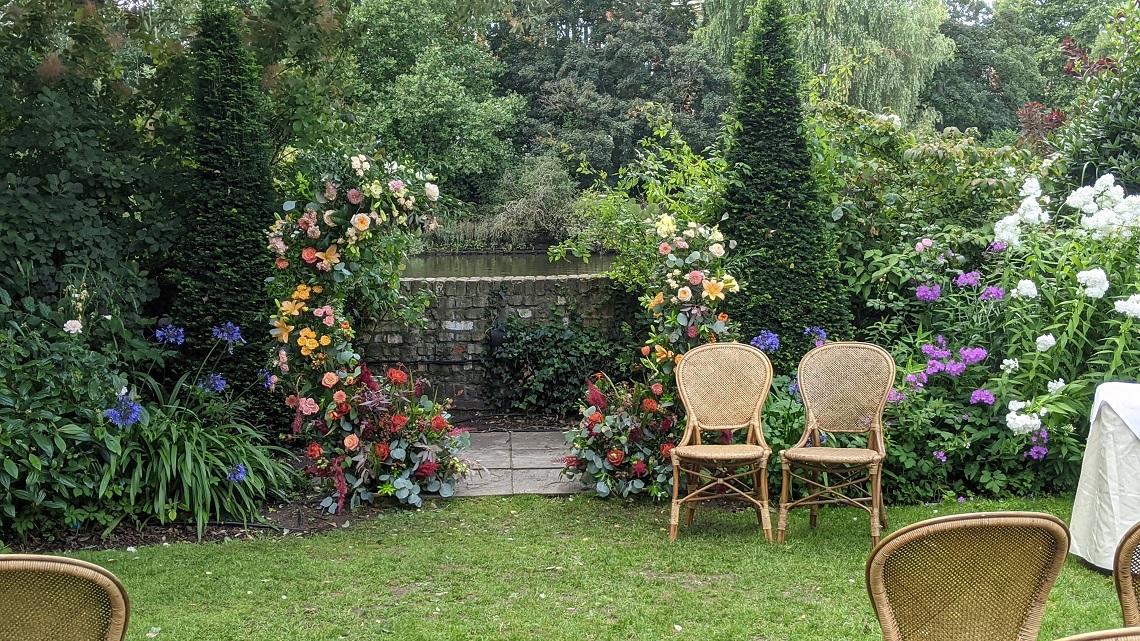 As the bride came into view, the groom was visibly moved, supported by his best man, he welcomed his special lady and lifted her veil.  The time had now come to enjoy all of their hard work and efforts, and as they took their seats we welcomed everyone and began telling their story. 
Embellished with some lovely comments from their family, it was a wonderful moment to recap on all that they had achieved and to see those that they hold most dear, all emotional and enjoying the personal moments that we had created.
The couple requested that I read a poem by the wonderful William Wordsworth and after much rehearsing at home beforehand, I hope that I did it justice!  
" . . . I spake of thee, thy chestnut woods, and garden plots, of Indian-corn tended by dark-eyed maids;
Thy lofty steeps, and pathways roofed with vines,
Winding from house to house, from town to town . . ."
 
We spoke of the couple's love for music which was met with a ripple of applause and as the first of the musicians came up to perform, it was obvious that this was going to be a memorable ceremony. 
Each performance was incredible, and as guests cheered them on and showed their appreciation, the atmosphere relaxed further and the couple were clearly loving every minute of their special day!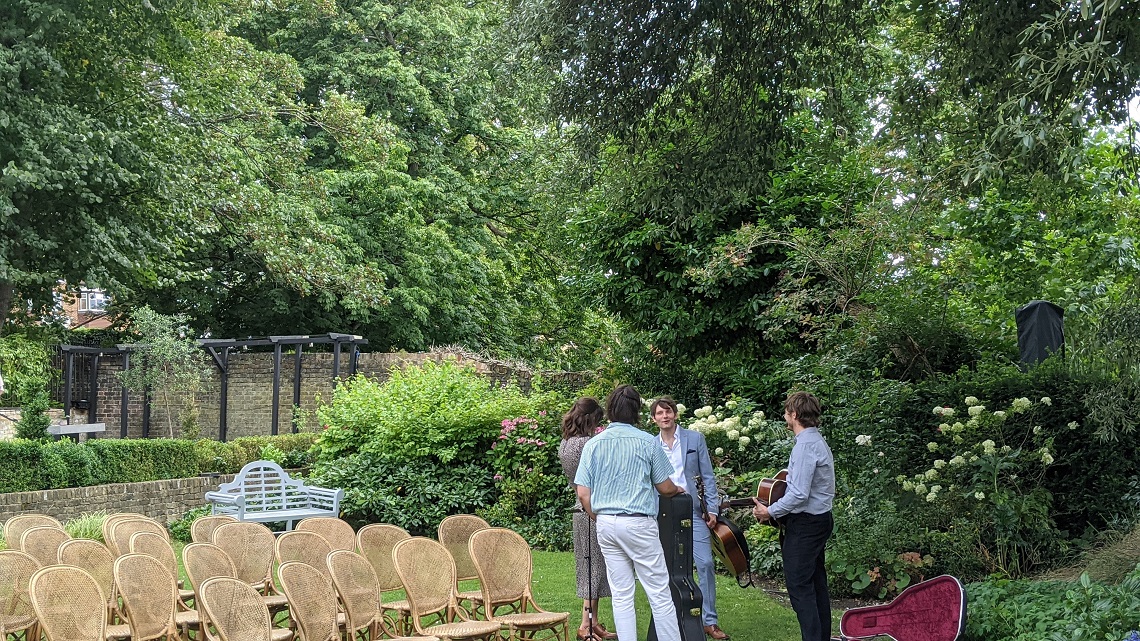 With vows and rings then exchanged, these two then signed a wedding day certificate with both mums and then walked back up the aisle to the biggest cheers and as they were handed a glass of their favourite tipple, the gardens filled with the chatter from guests, some still wiping tears from their eyes, and all so thrilled to have been a part of this wonderful, intimate and musical wedding.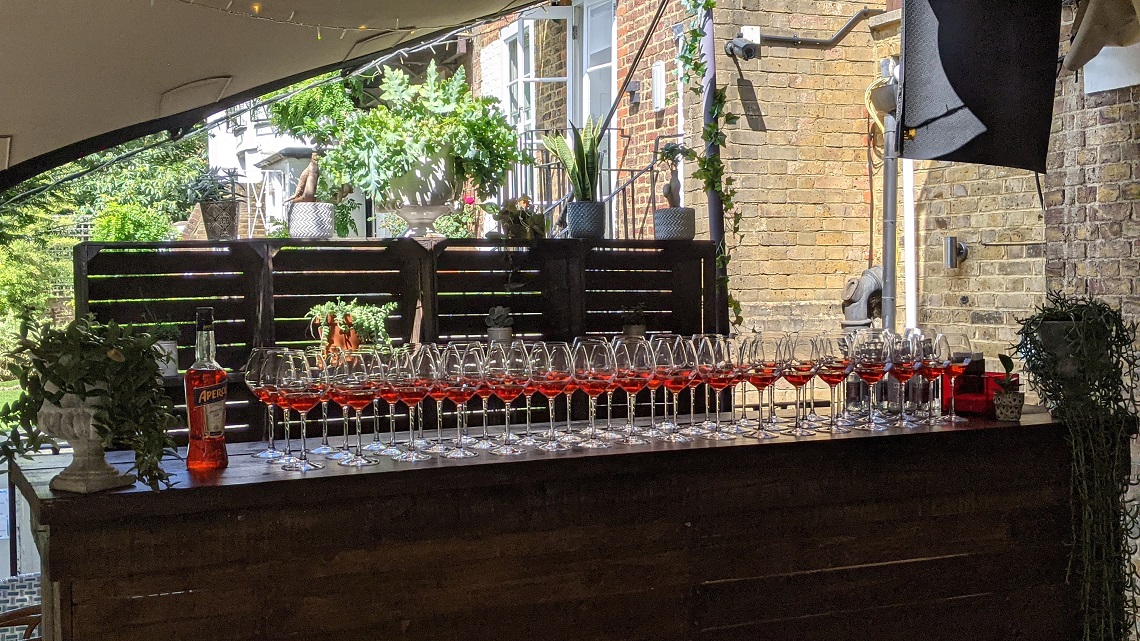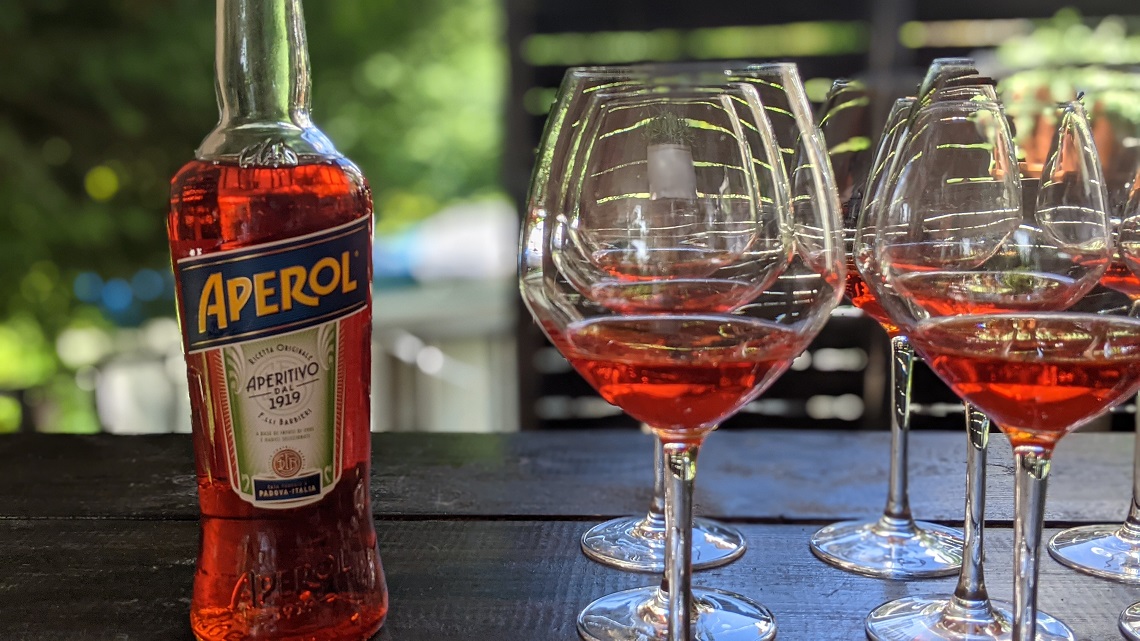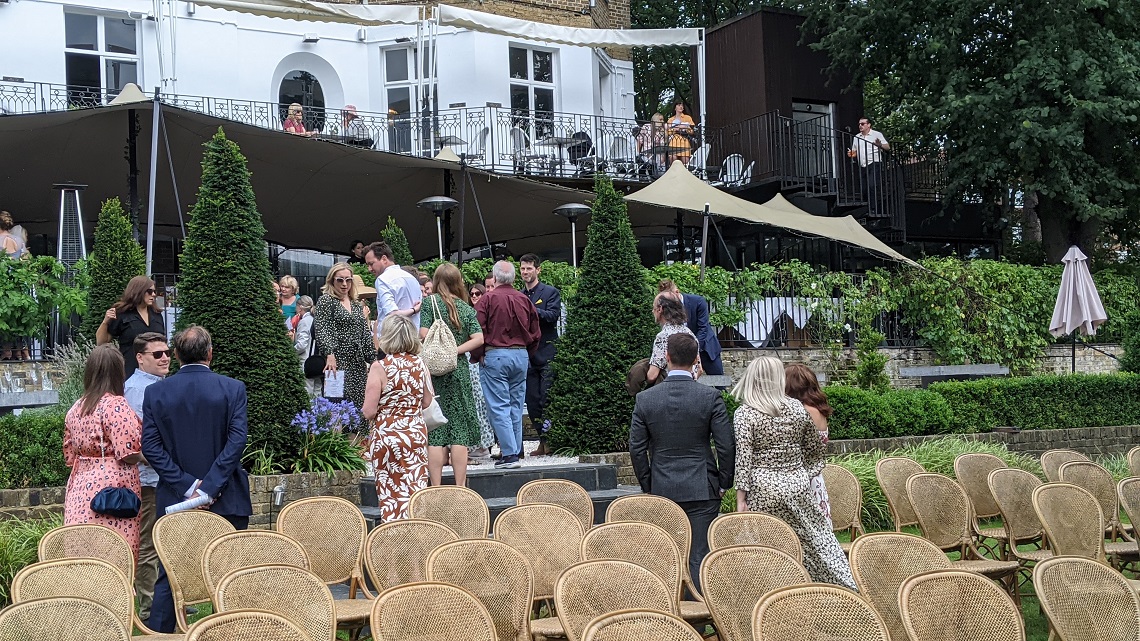 I wish Mr & Mrs Keir much love and happiness in their future together and I am so pleased to have been able to witness and officiate their fabulous ceremony!
x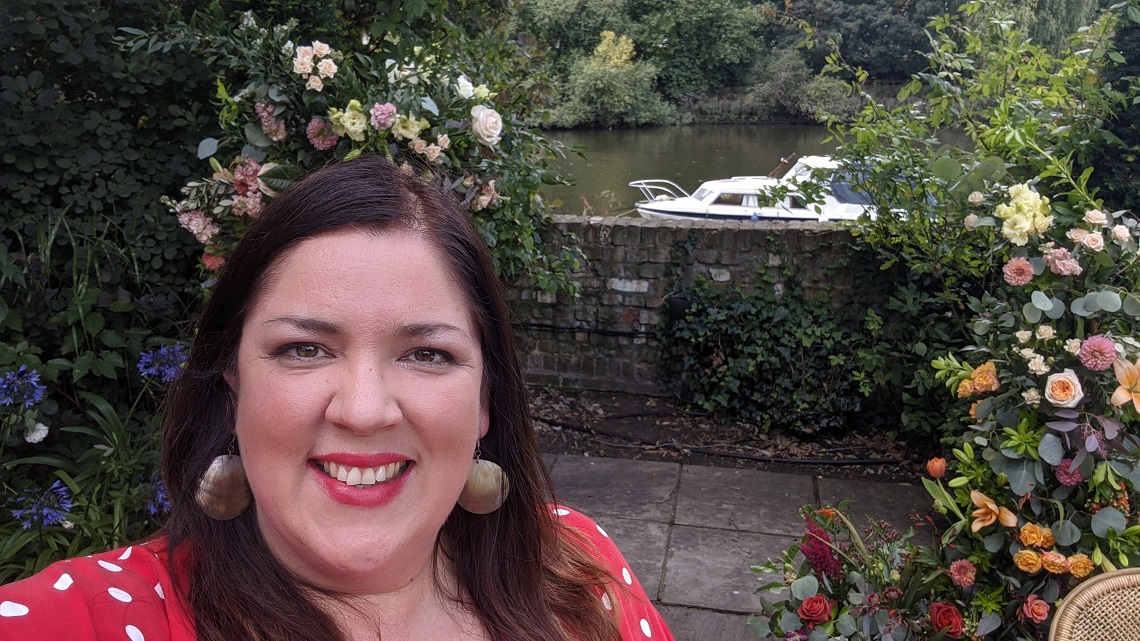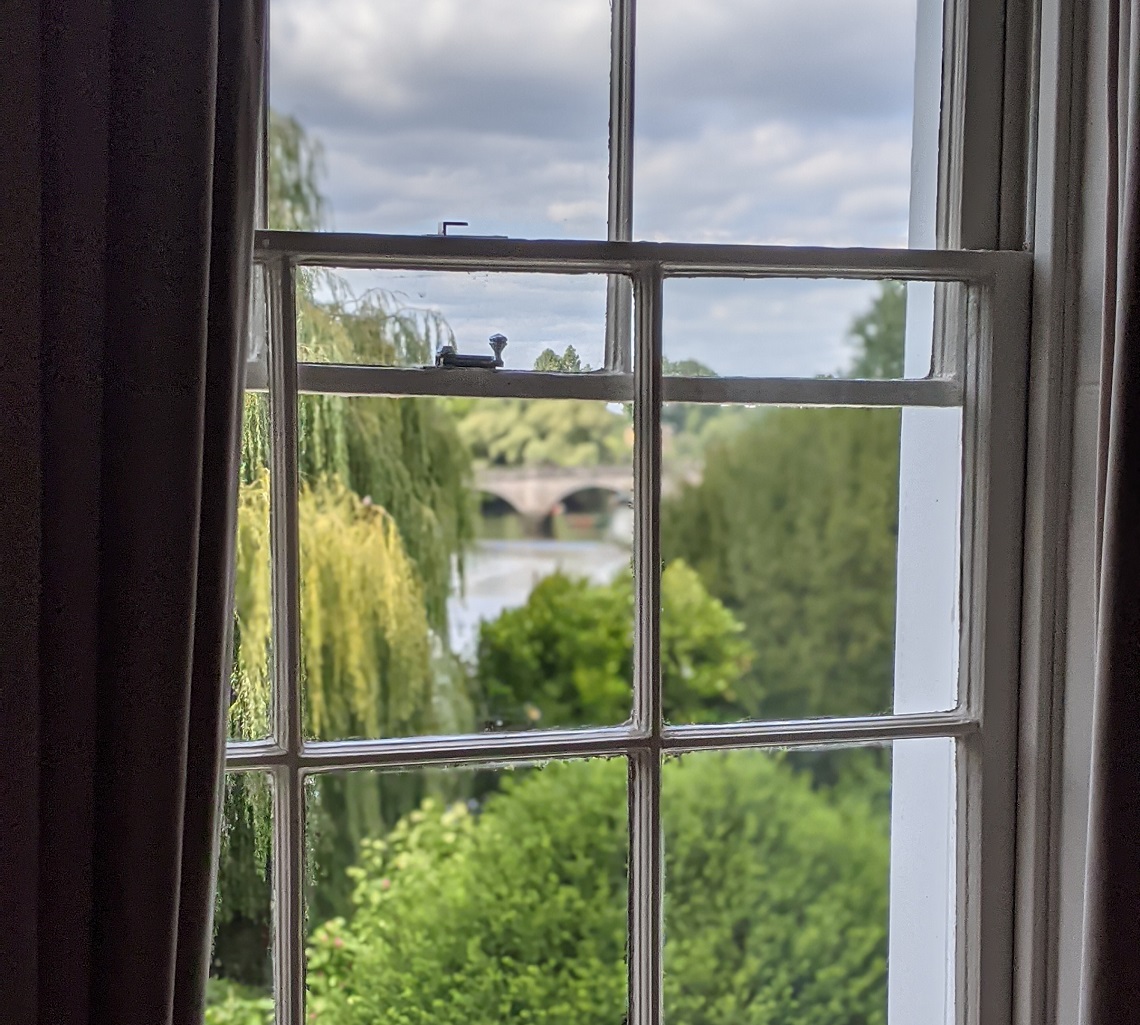 (All images in this blog were taken by Jenny Knight - I can't wait to see the official pics!)
-------------------------------------
Dream Team:
Venue: Bingham Riverhouse
Celebrant:  Jenny at Knight Ceremonies
Photographer:  India Hobson
See more about
Surrey
Ceremonies