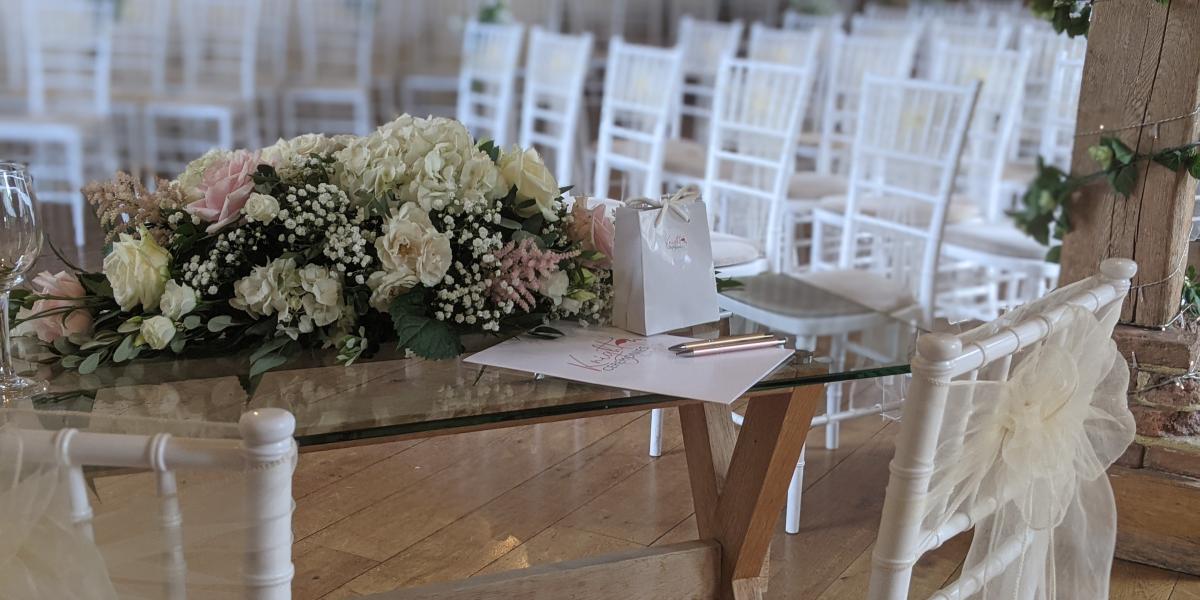 I should say right from the off, that my couple were absolutely knocking it out of the park when it comes to wedding day plans.  They were incorporating elements from the groom's military career, and fusing it with the elegant decorative touches from the bride.  It was set to be a corker of a day.
When I first chatted to them back in May last year, I could tell that they were going to be a fun pair to work with, and I was right!  I thoroughly enjoyed chatting to them, meeting at the venue to run through everything, and seeing how their day came to fruition after all of their hard work and planning.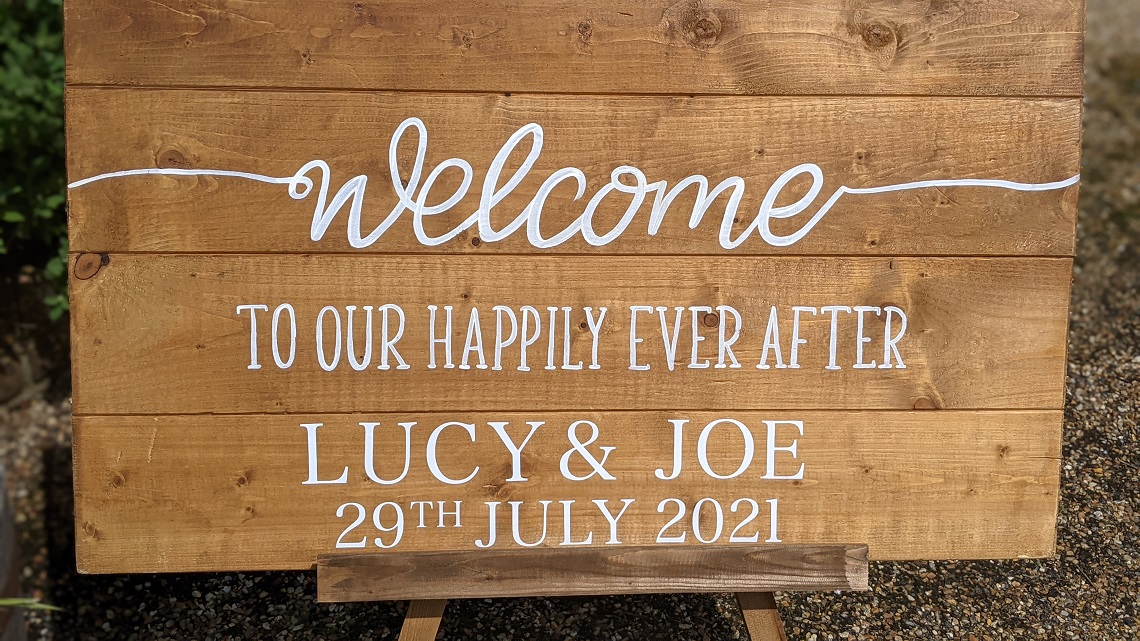 When I arrived, there were several of their fab suppliers on-site, the florist putting finishing touches to the most beautiful floral displays, and the pianist was practising some of the songs in his set. 
I met with them both and then found the photographers and videographers and talked them through everything that was about to happen so that they knew to capture all of the special moments.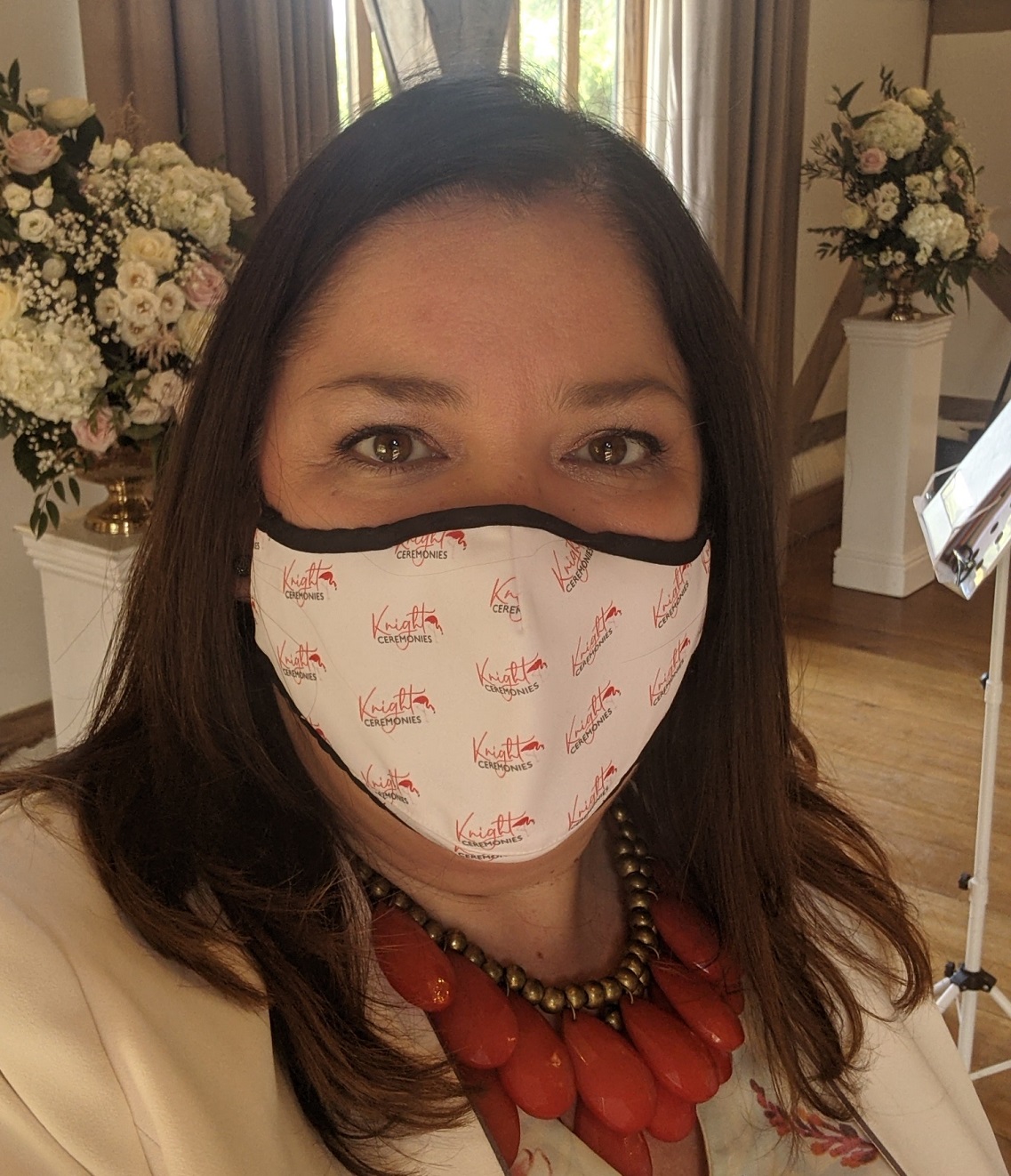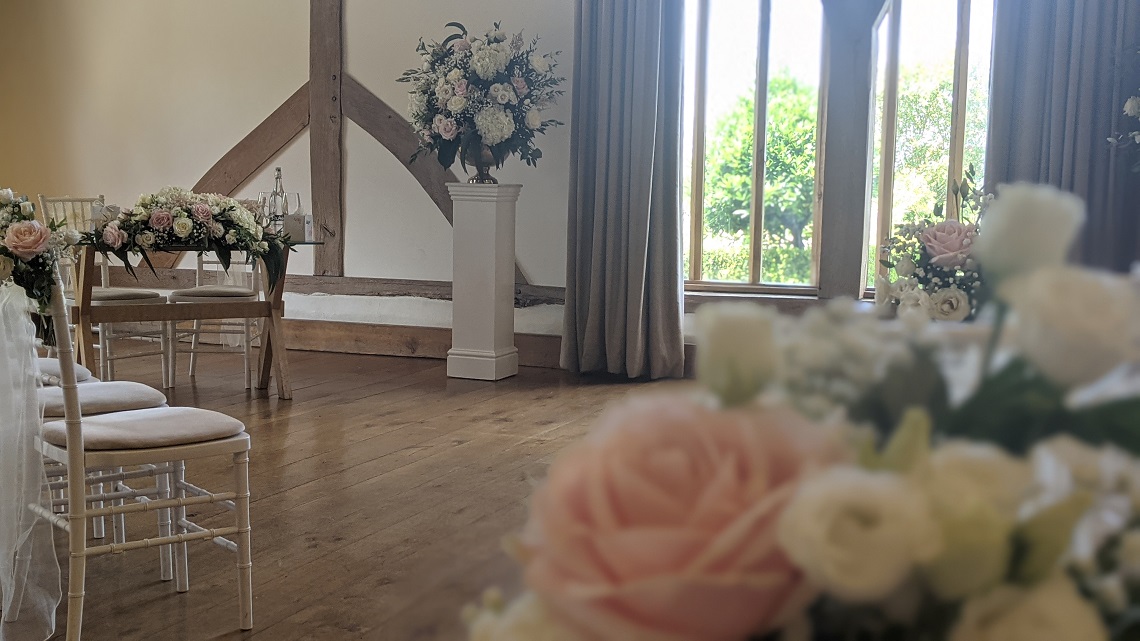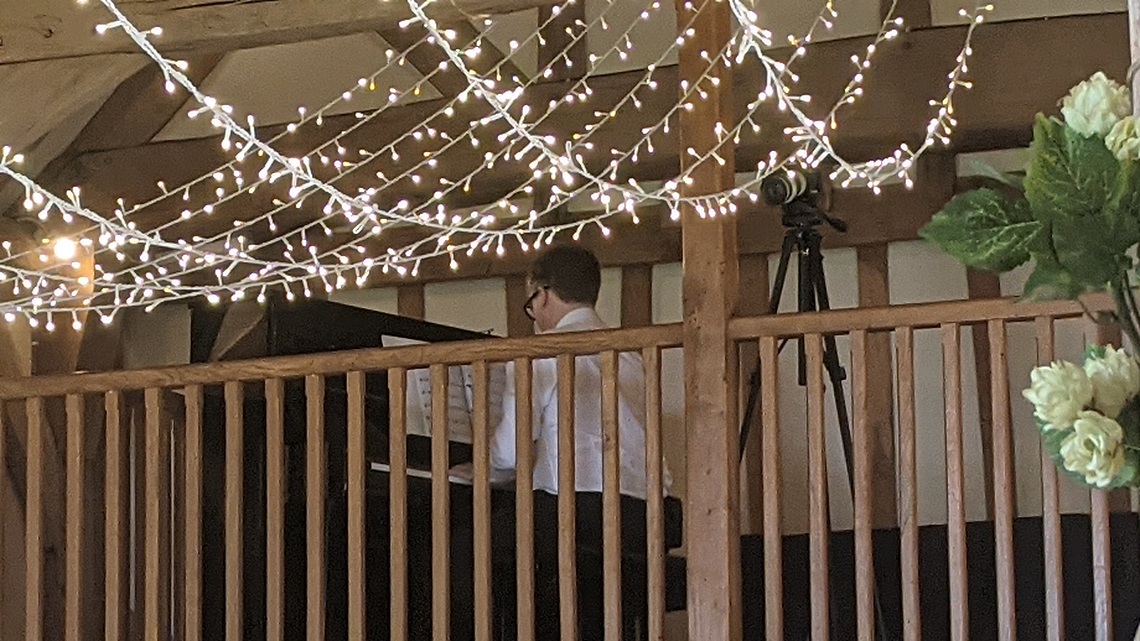 As I headed up to see the bride and her bridal party, I took in all of the gorgeous decor and personal touches that they had put in place for their guests to enjoy. 
It really is a wonderful time just before everyone arrives, and I have a sneaky moment with the guest book and write the very first message to my couples!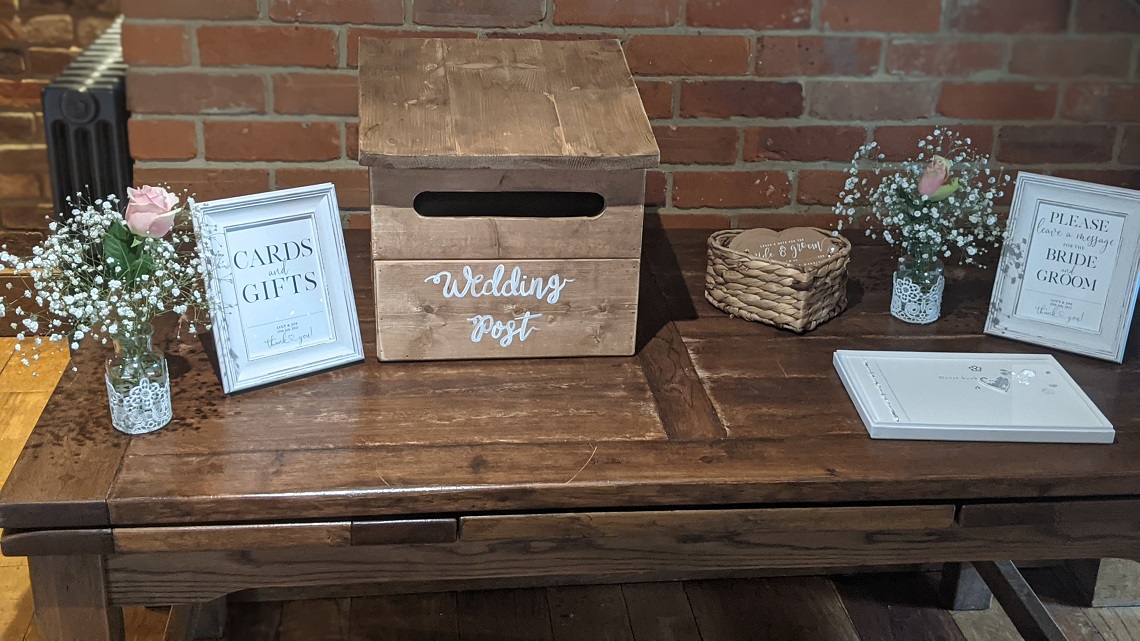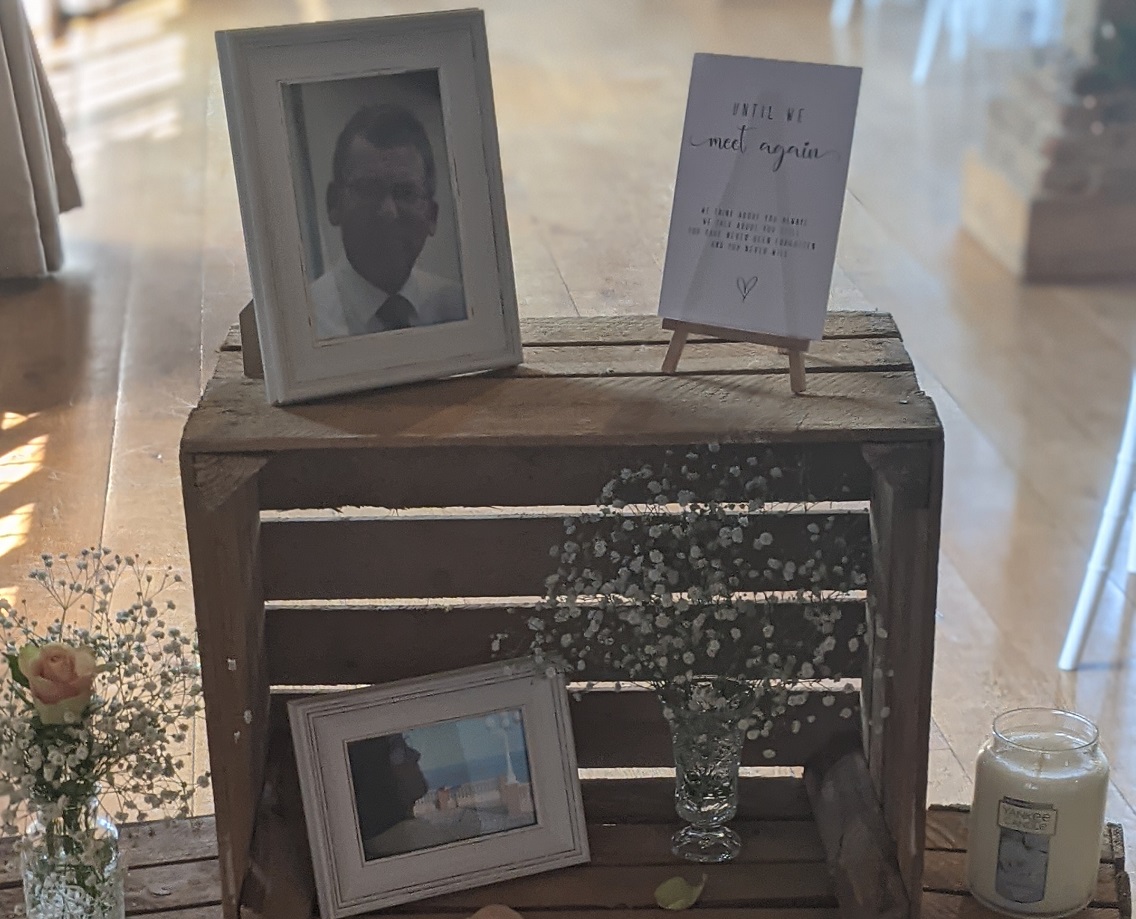 Popping into the bridal suite is always exciting, and it was absolutely electric with bridesmaids, photographer, hair and MUA team and mother of the bride, all getting ready, and I got to reassure everyone and check off a few things with the bride to make sure she was 100% happy. 
Seeing a room full of smiles and hearing laughter is such a lovely start to a day and I headed back downstairs to seek out the groom and to begin preparations for the ceremony.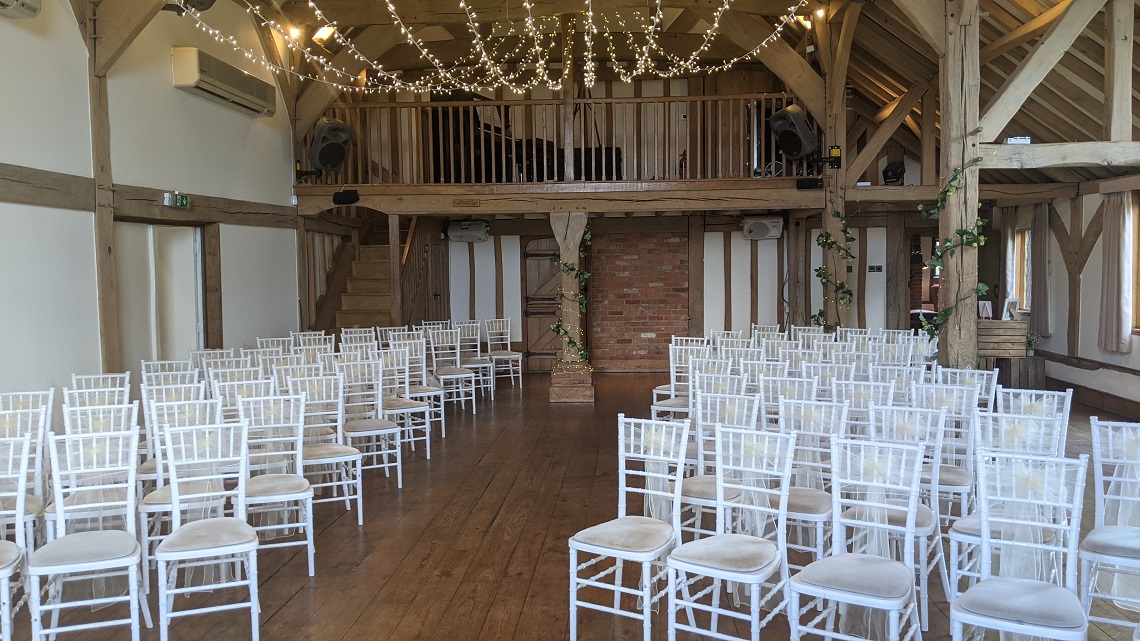 The groom and his military colleagues and best men were all getting the final parts to their formal attire in place (including swords!) and it was so great to get a sense of occasion and formality to the day, by adding in a few key elements to surprise their guests.
With guests arriving and taking their seats, the excitement began to grow and chatting to both mums, I could tell that they were so very proud of their son and daughter and ready to help them celebrate!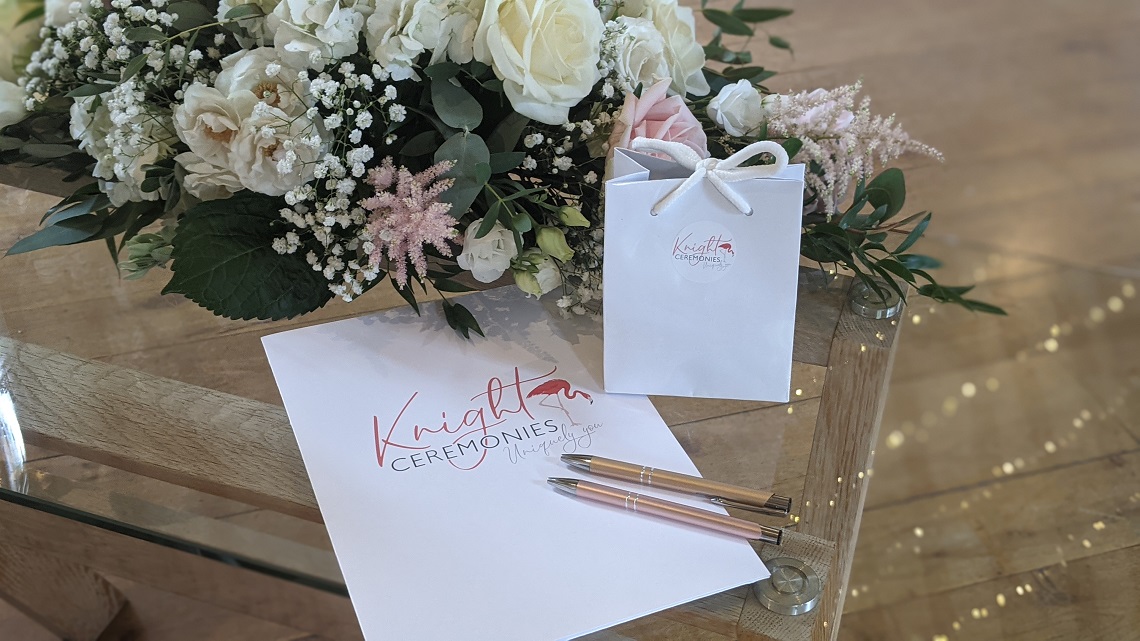 One of the best men escorted the bride's mum to her seat to huge applause, and then with a nod from the venue that everyone was ready, the doors opened and the page boys and flower girls led the procession into the fabulous Music Room. Four adult bridesmaids followed, all with beaming smiles and clearly excited for the bride's entrance. 
As she appeared at the doors with her brother on her arm, I gave the nod to the groom to turn around and his best men offered support as the nerves from the build-up gave way to other emotions and the look on his face showed pure joy.
With everyone seated, we welcomed everyone to the beautiful setting and gave a wave to their virtual guests in Australia and America on the webcam.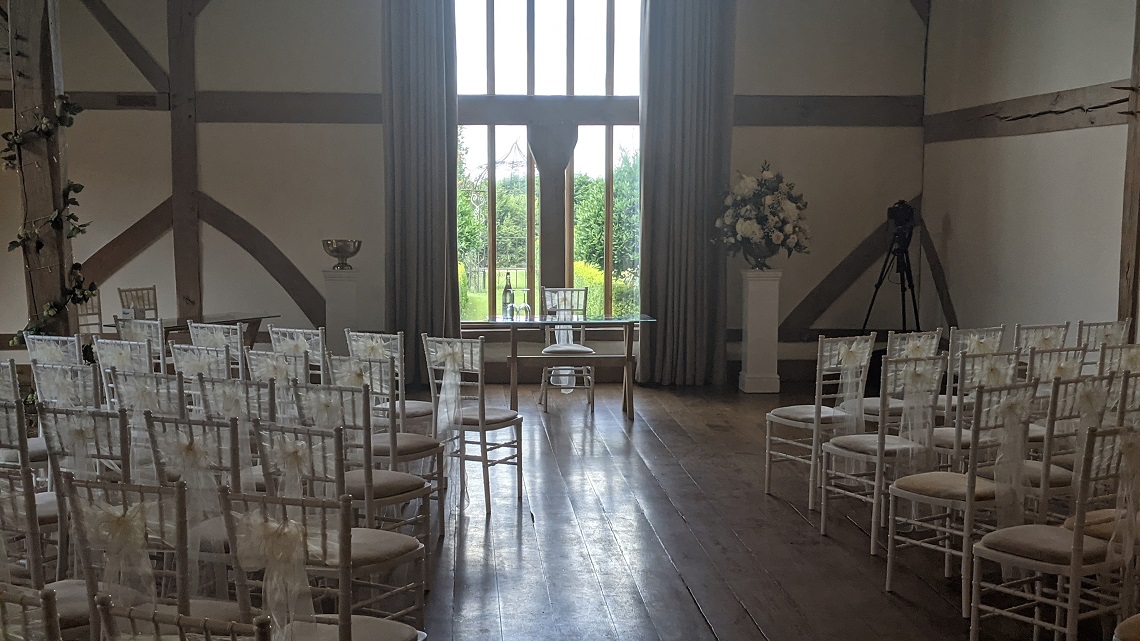 Having met and chatted with this couple on many occasions, we included details about what marriage meant to them, and how they have overcome all manner of obstacles to be together, including long-distance dating, and long periods with the groom on deployment.  Their resilience and support from family and friends has been key, and they became stronger and stronger as time went on. 
"They soon began dating and many fabulous holidays and social events followed, with Joe proving himself to be quite the dab hand at organising surprises!"
With one fabulous proposal and love story told, and a few military surprises too, I also surprised the couple with a little addition to the ceremony which they loved and it showed them just how much they were loved by everyone there.
"Marriage for these two means the next natural step in their lives, a chance to celebrate this commitment with everyone close to them and a great excuse for a party!  I think after the year we have all had, it is a well deserved party too!"
The couple shared lovely vows and exchanged rings with the help of the two best men, and then as we concluded the ceremony, the groom's military colleagues headed out to get in position for the fabulous Guard of Honour.  With the groom achieving office status, he was able to have this wonderful symbolic element as part of the day and the guests loved witnessing it!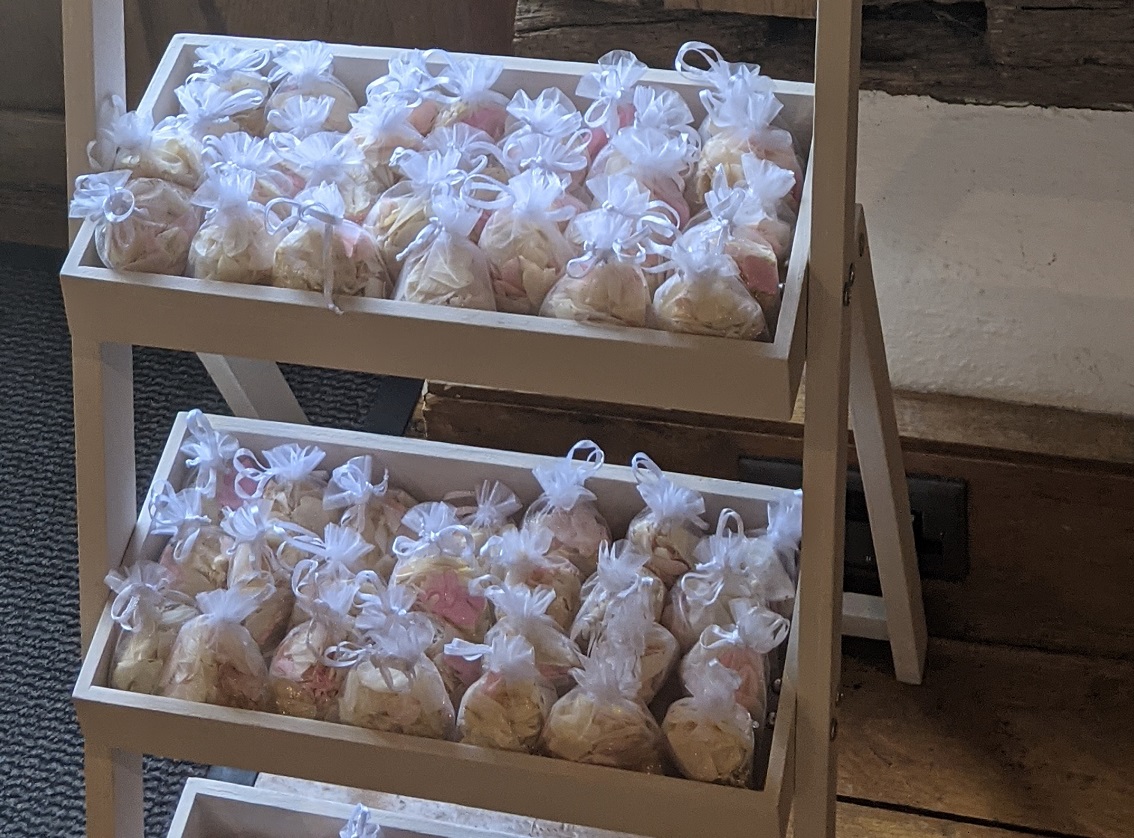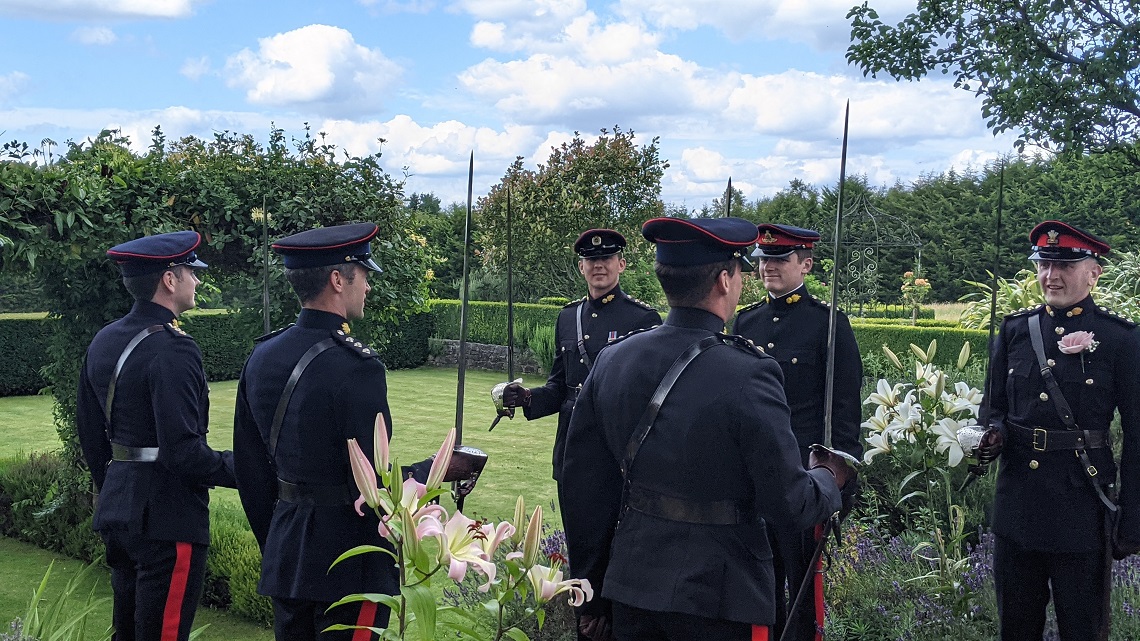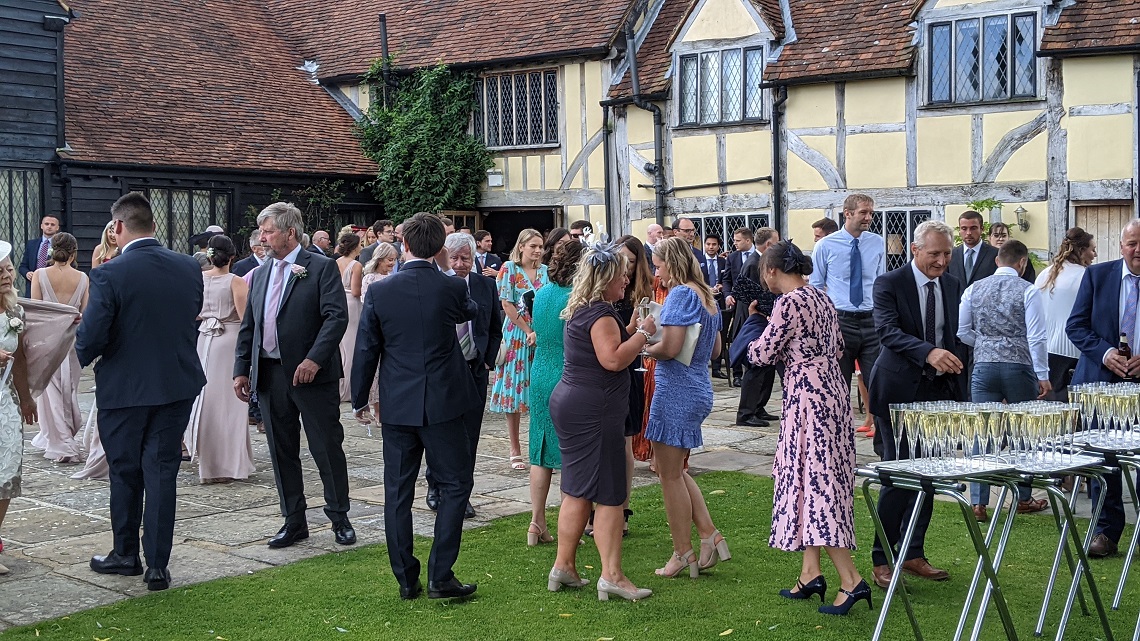 The couple headed out to walk through the gorgeous pergola in the gardens, through the guard of honour, and then were met by their guests on the terrace, all throwing confetti and cheering the couple on.
It was a lovely part of their day to witness and I am so delighted for this pair.  They are the nicest people, and their family and friends were all so welcoming and lovely to chat to too!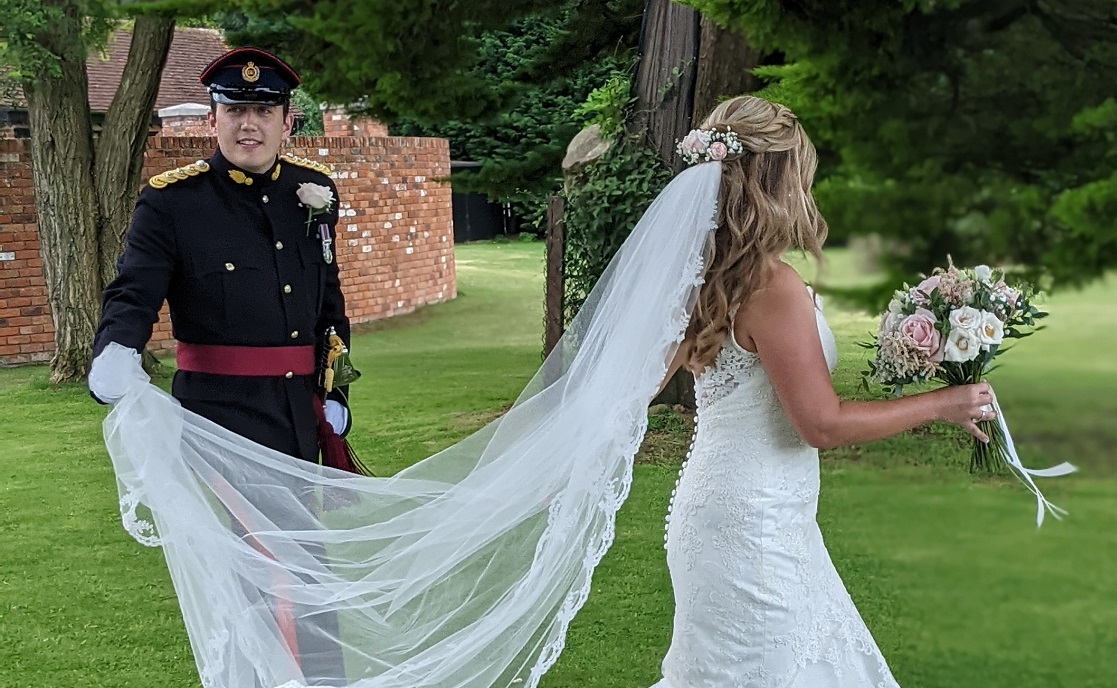 I wish Mr & Mrs Ecclefield the very best of luck and love in their marriage and hope they continue to laugh (and travel lots!) over the many years ahead of them.
Jenny
x
(All images in this blog are taken by Jenny Knight)
---------------------------------------
Dream Team:
Venue: Cain Manor (Bijou Group)
Celebrant: Jenny (Knight Ceremonies)
Flowers: Sonning Flowers
Photographer: Joanna Cleeve
2nd Shooter: Honey and Heather
Videographer: Martin Walsh (I do Productions)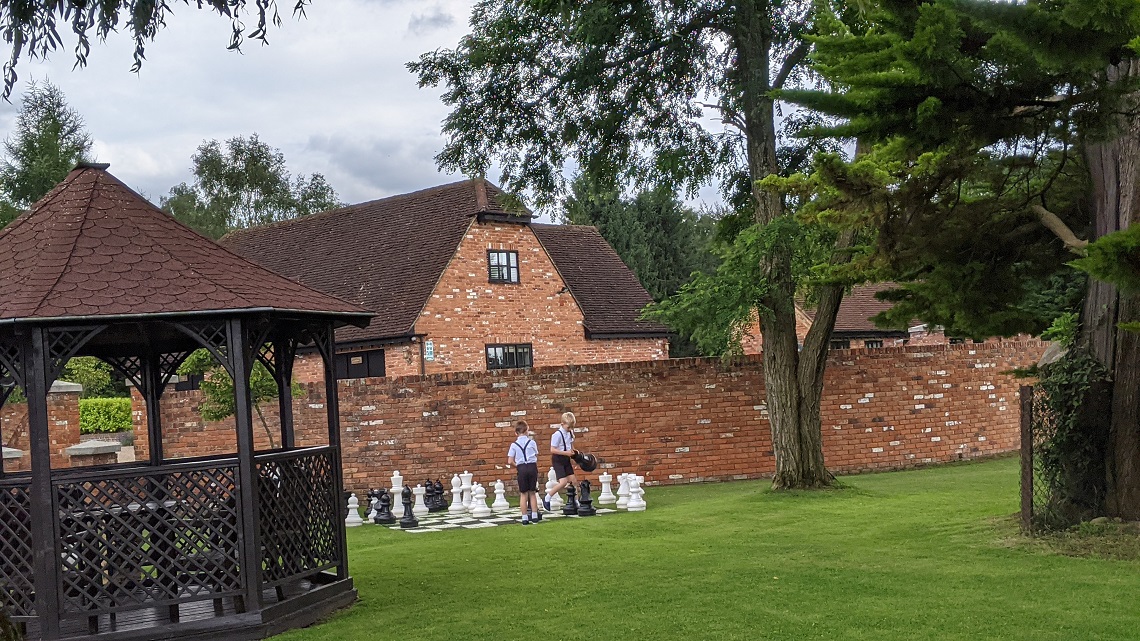 See more about
Surrey
Ceremonies