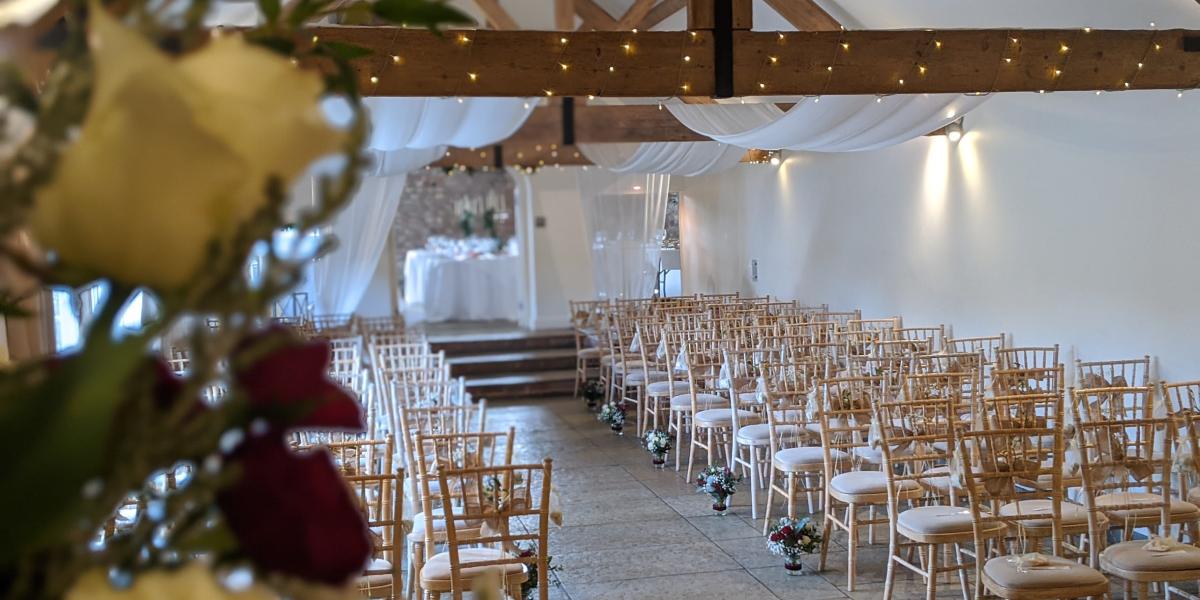 What a corker of a wedding to finish off my 2019 season!
My couple are an absolute dream, and so very much in love, such fun, and I loved every minute of working with them!
Having conducted our 'relationship' purely over Skype because of work commitments (the groom is a hero/paramedic) it was so easy getting to know them, and I just loved how much detail they shared with me.  I learned all about how they met, their initial meeting (that turned into a weekend-long date!), and I could see and feel just how they felt about one another by the way they spoke about each other, and their little interactions.  A total joy to observe, and a delight to be able to weave this into their very own ceremony words.
" . . . .they got to know one another and a spark was ignited. . . .literally!  
Steph accidentally set her plastic menu on fire engulfing mike in green smoke!"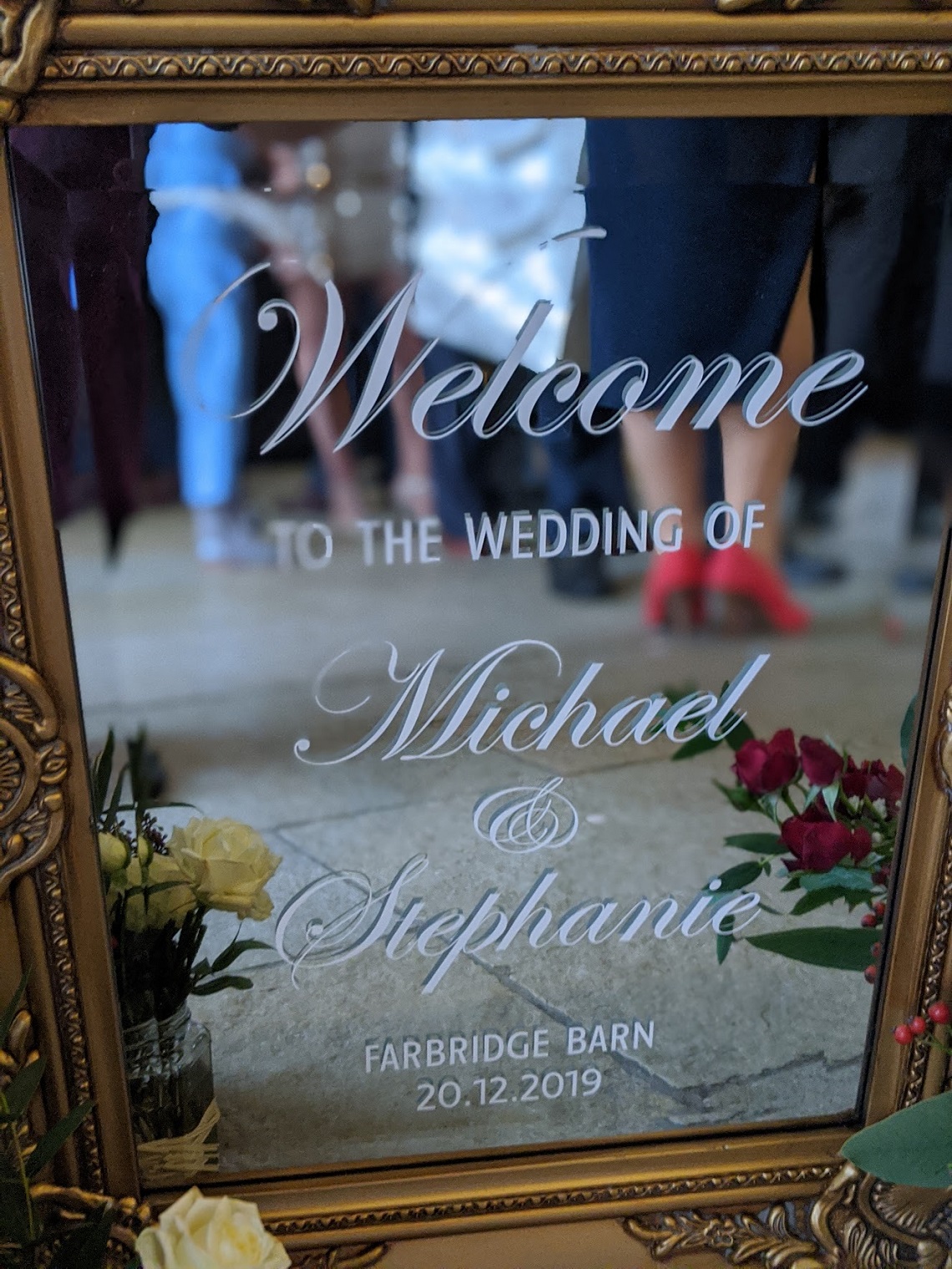 When I arrived at their stunning venue in the South Downs (just outside of Chichester), the sun began to poke through the rain clouds and I headed in to begin my set up.  The ceremony space was a gorgeous intimate part of the brick-built barn and it was dressed to perfection with twinkly lights, subtle Christmassy florals, berries and foliage, and some amazing candles.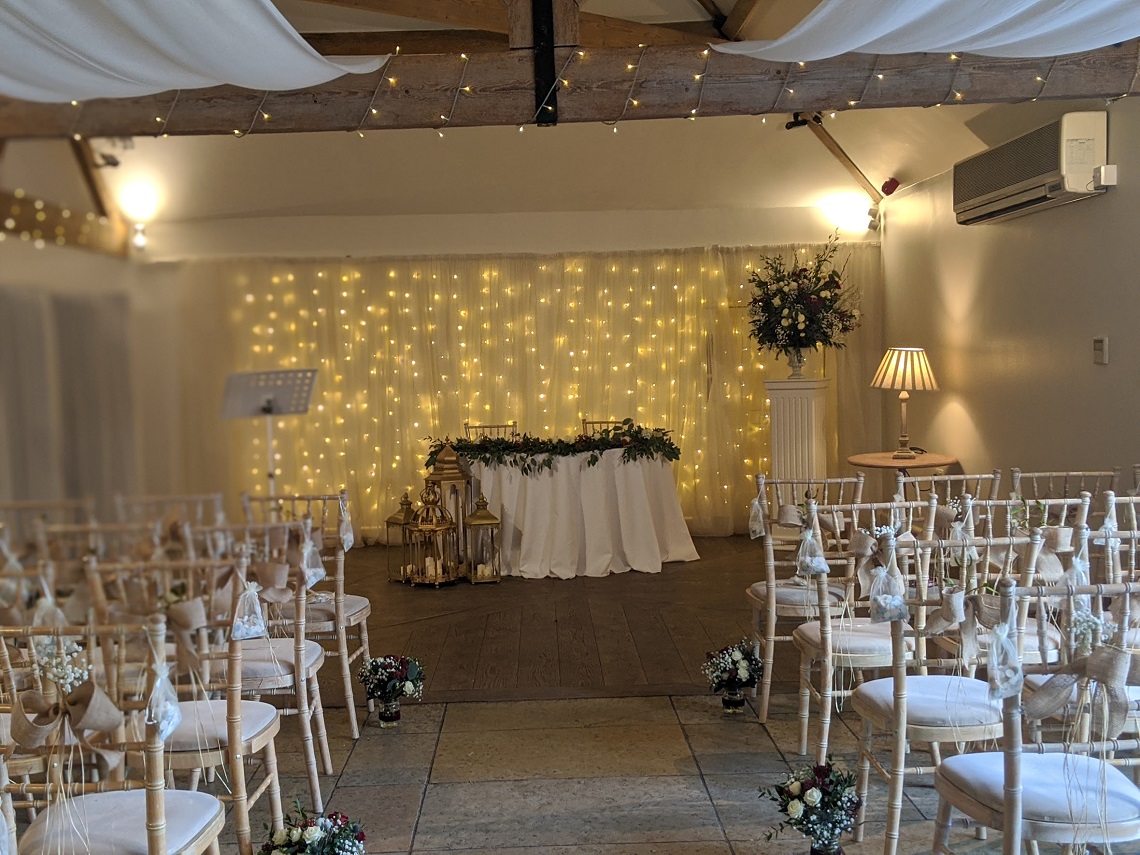 After a quick run-through of the movements within their ceremony, and checking that the space was all working for the things they had happening during the service, it was time to chat to the amazing videographers, photographer and venue team, giving each, a little heads-up as to what was going to happen and when.  We all worked so well together and I have to say it was like a well-oiled machine despite not having met one another beforehand!  Such lovely people. Amazing!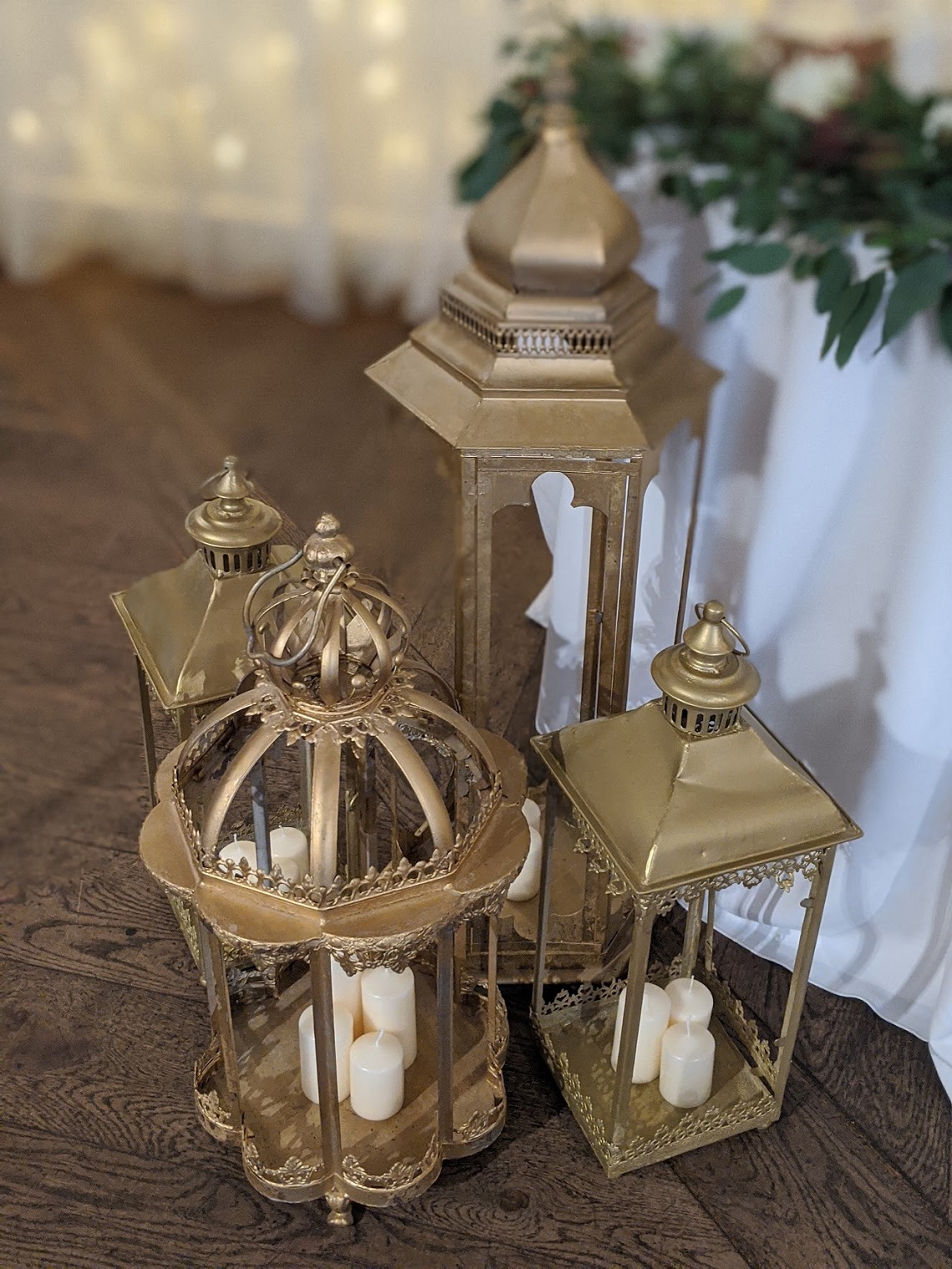 As guests started to arrive, I took the groom aside to give him some time away from the hustle and bustle and we chatted through the ceremony.  While I never expect them to remember it all, it's nice to give the opportunity to hear it so it eases a few nerves, and they are reassured that I have everything in hand.
My groom was such a lovely chap and although his nerves were ok, he was feeling the wedding overwhelm that comes with knowing that you have a room full of people that are all there just for you, some of which had travelled from as far as Australia to join them.  I reassured him that the best thing to do was to let each emotion happen, to enjoy the moments as they come, to engage with what is happening and I would be there to help guide them both through it all.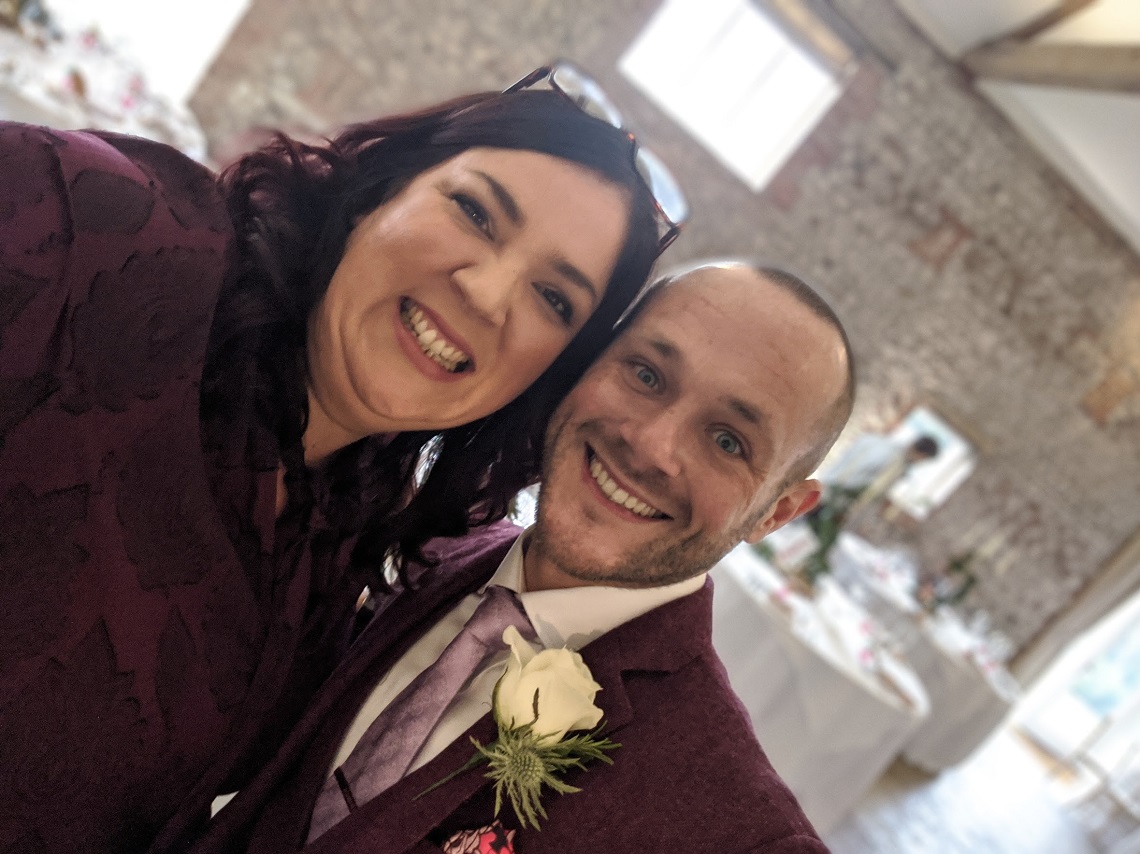 We welcomed the bride (who looked absolutely gorgeous!!) and her fabulous wedding party and the groom was so pleased to see her, with tears flowing and as we settled everyone, the couple took their seats at the front which helped them to relax.  As I began to deliver their ceremony, I scanned the room and could see that each and every one of their guests was gripped by the details and they were all immersed in the emotion and the humour that ensued.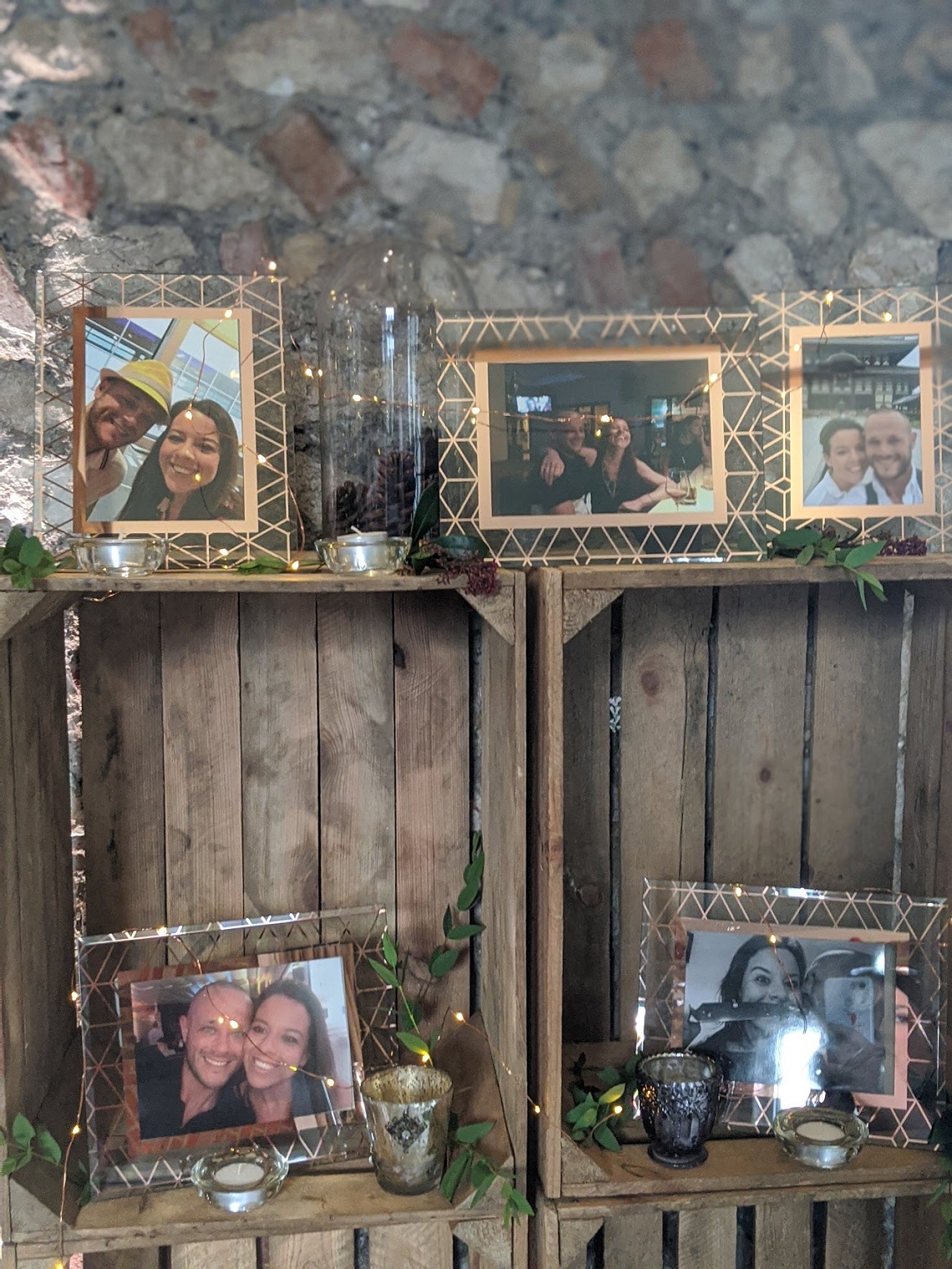 As their story unfolded, we had some amazing moments, accompanied by two fabulous readings, and then a very special vows element.  The couple had written some truly beautiful words to one another, and we all discussed during the planning of their ceremony, just how emotional this moment would be.
The groom went first and his emotions spilled over as he shared a wonderful array of promises, and let his bride know just how he felt in that moment.  With huge applause afterwards, the room was just alive and full of support for these two lovely people.  The bride then revealed her words to the groom, with recounts of special times they'd had, and her loving observations and feelings for him.  It was so emotional, so lovely, and very, very real.
"Their date turned into a weekend together, one that included walks with the dog, watching a film that introduced them to a saying that they now live their lives by, Steph making Mike a bacon sandwich, and the revelation that Mike drinks tons of milk!"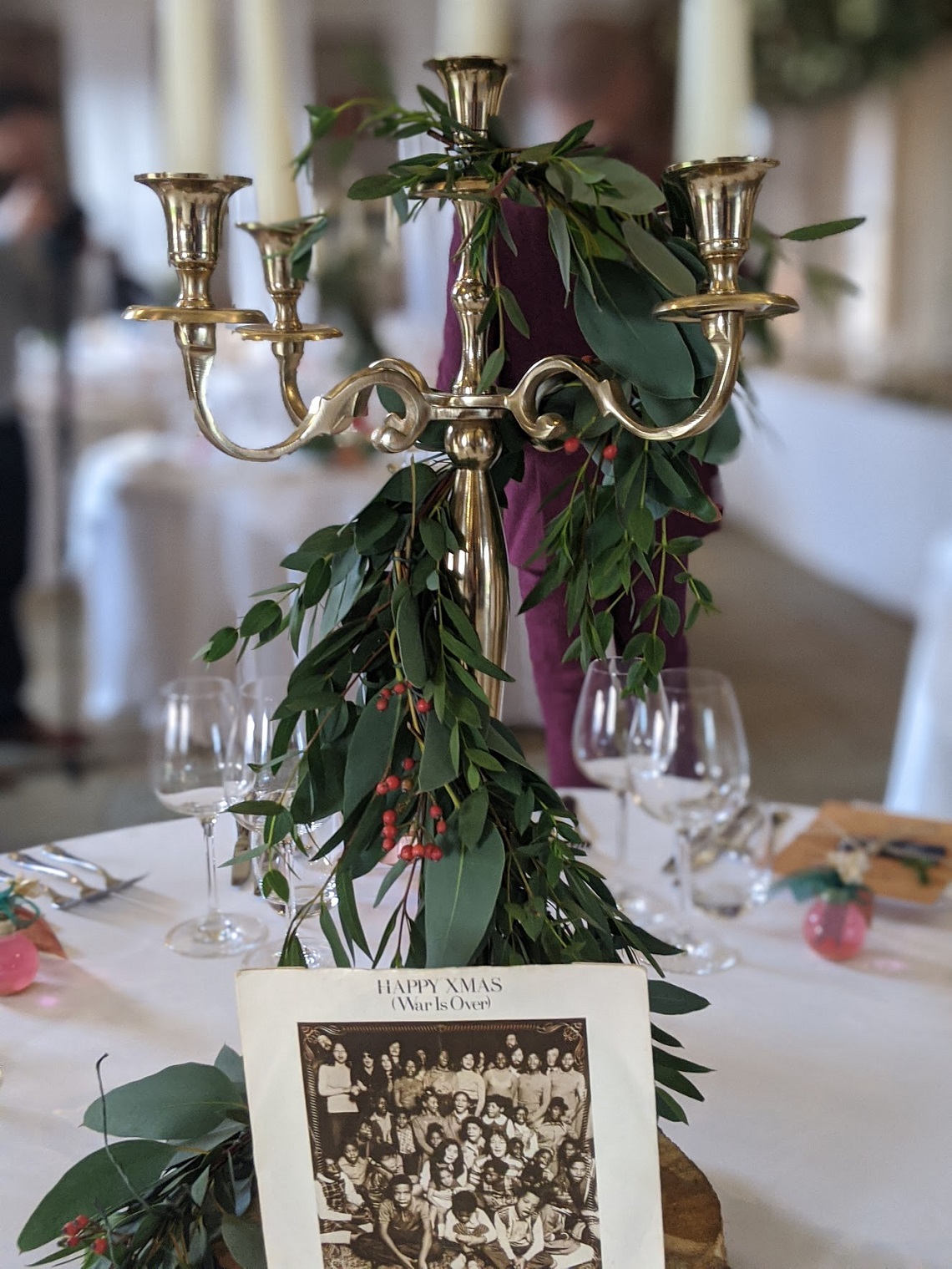 We then had a very special visitor (we are bound to secrecy here) but suffice to say he was a complete surprise and everyone raised the roof when he joined us.  I just loved how we managed to weave lots of lovely moments into their ceremony!  Once everyone had gotten over the shock, and were seated back down, we completed the ring exchange, and again, there were some lovely words spoken, this time to seal their promises.
As the couple shared their first kiss to a standing ovation, I used the opportunity whilst everyone was on their feet, to ask them to check the backs of their chairs, as the couple had 'hidden' mistletoe in amongst the chair decorations!  We then asked everyone to join the couple in sharing a kiss with their family and friends in the seats next to them as a wonderful nod to the festive season, and of course to share in a bit of the love that was in abundance in the room!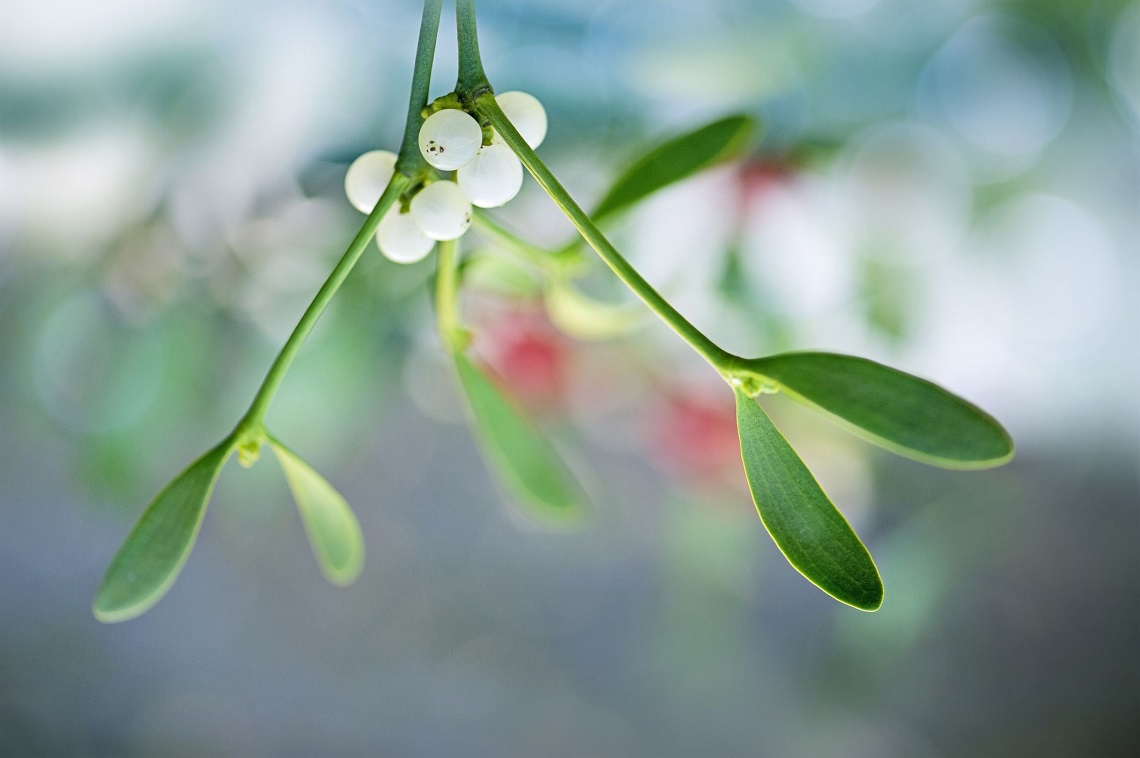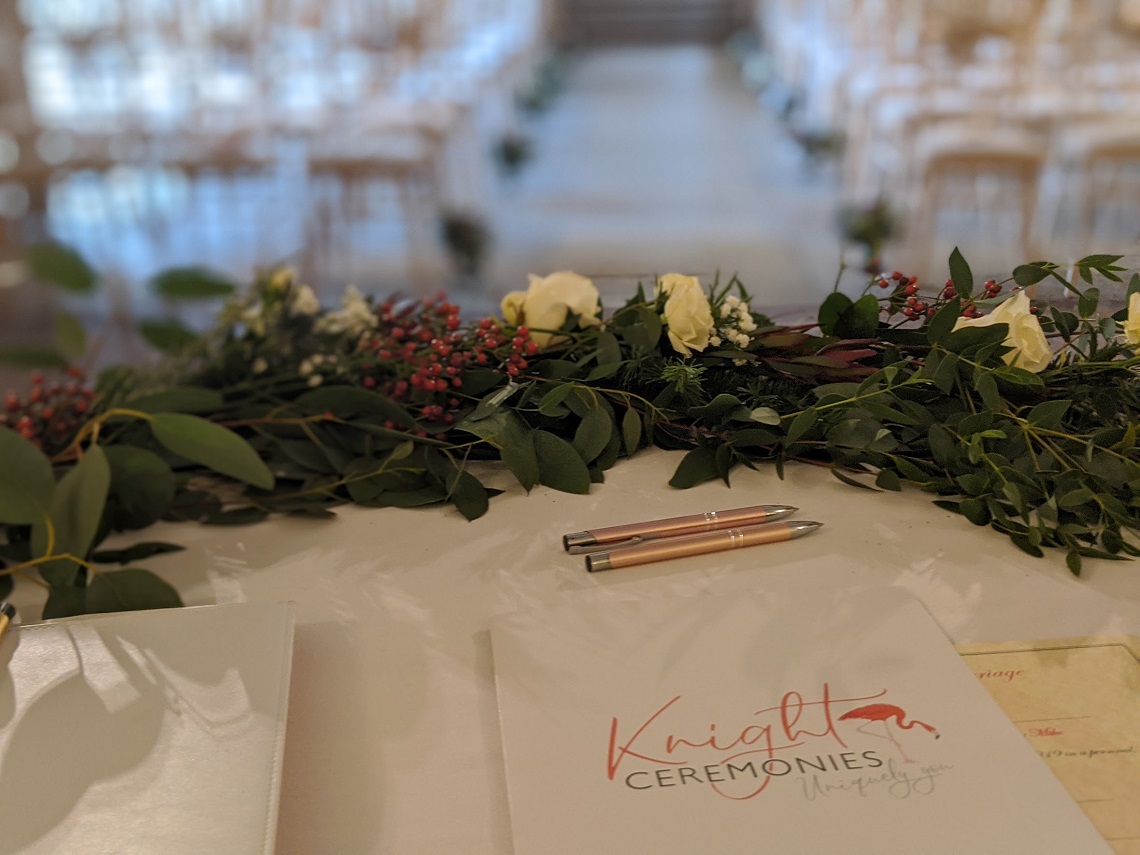 It was then time for the couple to sign their commemorative certificate and as I called their 'witnesses' to join them, more tears were shed as the people they had chosen were clearly honoured to do so, and it was a lovely moment for them all to share together.
As the ceremony drew to a close, I think I can safely say that every single guest had experienced a ceremony like no other, one full of personal details, a sense of love, achievement and support, and indeed their involvement, as at every step of the way they were very much a part of this celebration.
As I introduced Mr & Mrs Neville to their guests at the very end, the room erupted, confetti rained down and I felt so utterly happy and if I'm honest, completely emotional.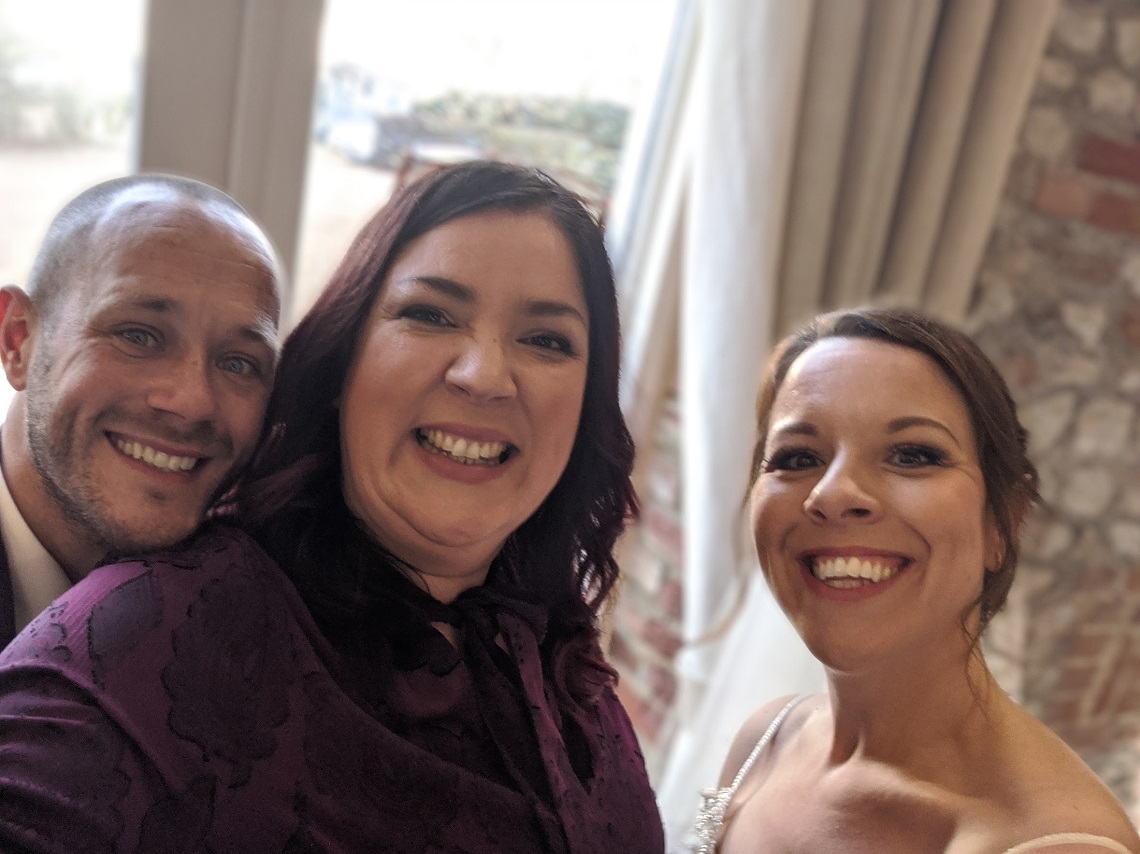 I shall miss these two and I do hope that they stay in touch.  What a ceremony, what a couple, and what an absolute honour to lead their unique ceremony.
Congrats Steph and Mike, you have an amazing future ahead of you!
(All images in this blog taken by Jenny Knight).
---------------------------------
Dream Team:
Celebrant: Jenny from Knight Ceremonies
Couple: Steph and Mike
Venue: Catherine and her team at Farbridge
Photographer: The lovely Georgina Piper at www.georginapiperphotography.co.uk
Videographers: the super team at www.tomcaltonweddings.co.uk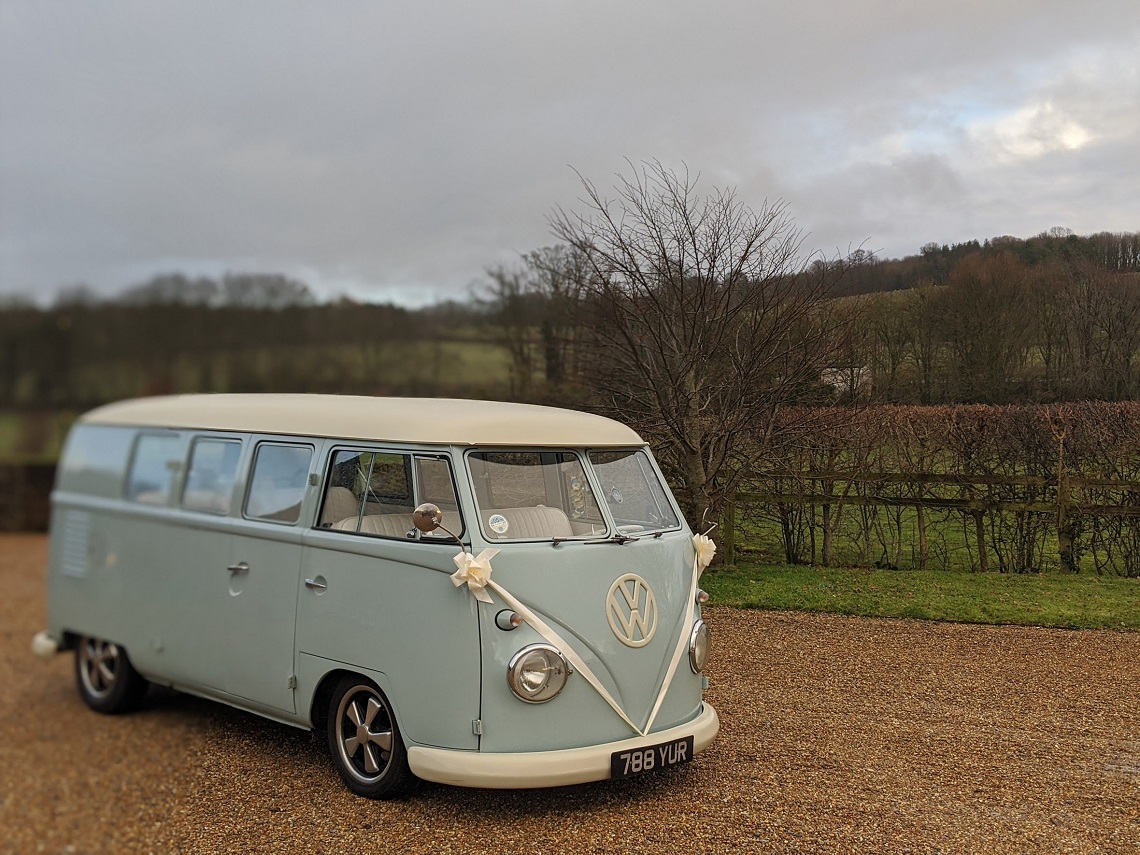 See more about
Hampshire
Ceremonies