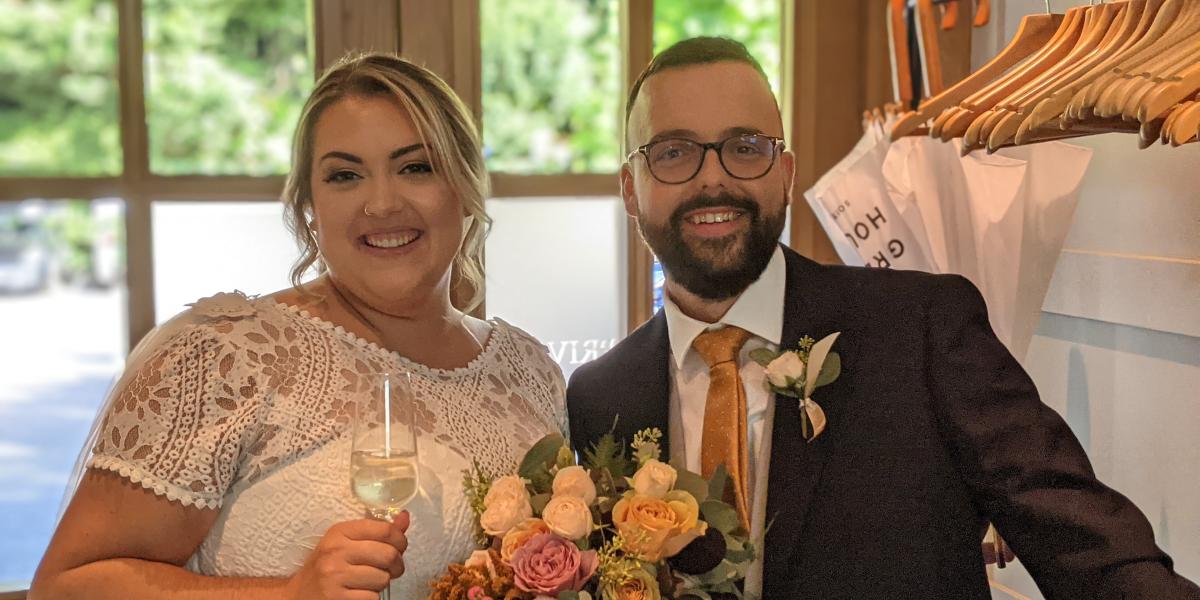 These two lovely people came to me with just a few weeks to go before their big day, and with a clear vision in their minds of what they were looking for.  Having had plans changed because of the pandemic and all of the restrictions, they married last year and felt like they had been denied the opportunity to celebrate and revel in the wedding day feelings with all of those closest to them.
So, with our mission set out before us, we got to chatting and before long, all of the ideas started flowing and we were all very excited on our Zoom call!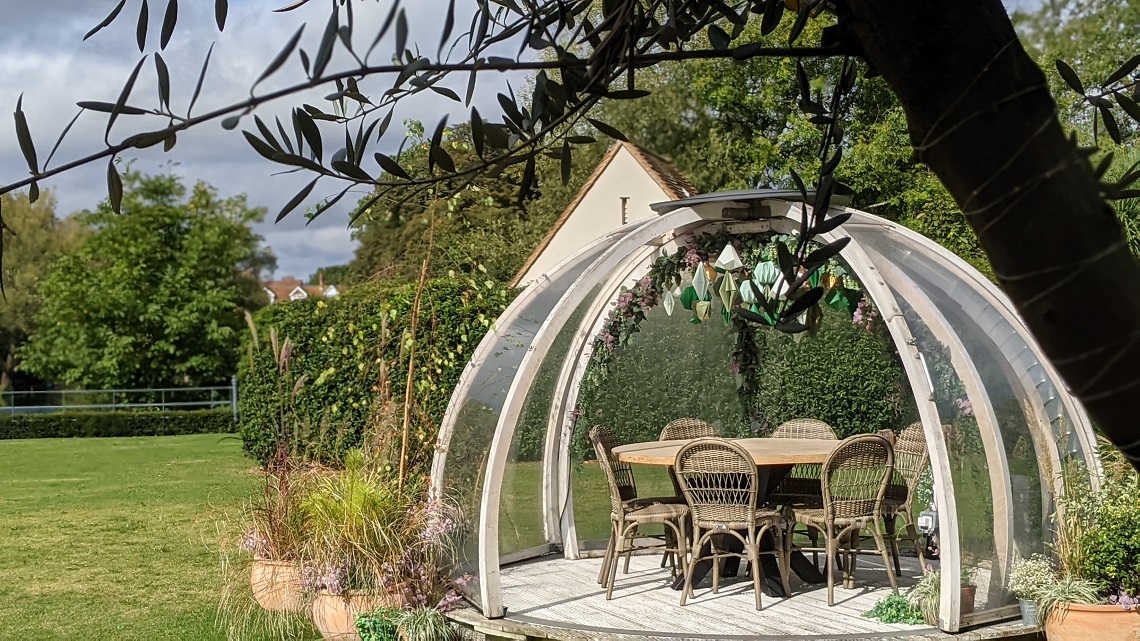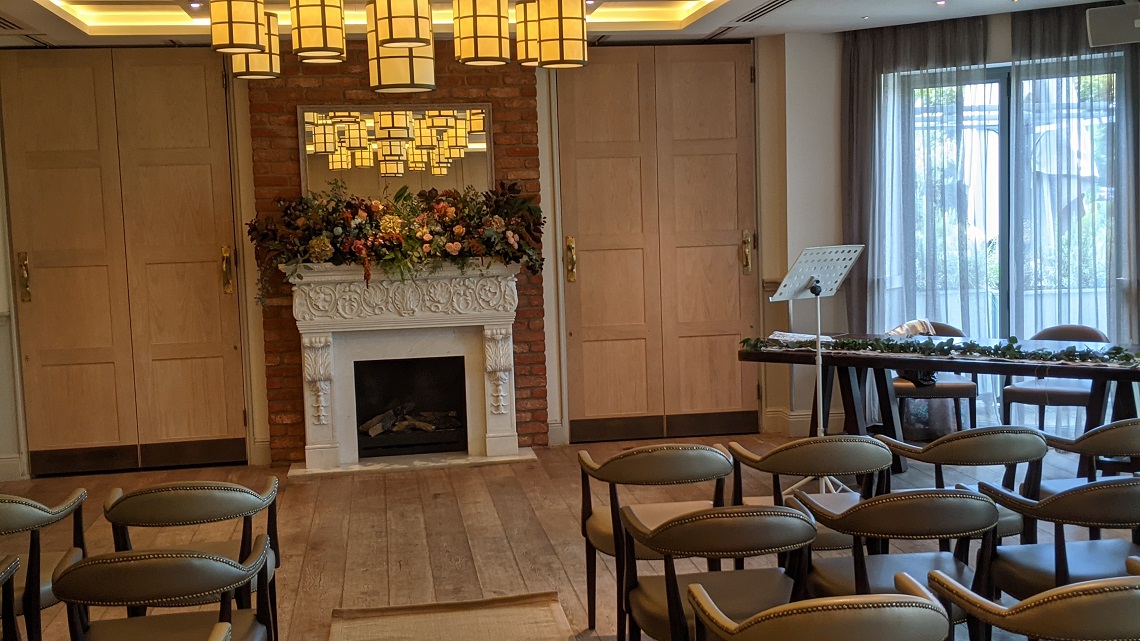 I began penning this very special ceremony for the coolest of couples, and soon had the beginnings of a truly fabulous celebration!  Steph and Tom wanted to have those warm and fuzzy feelings and for their family and friends to be a part of the proceedings too . . . .and wow did we achieve this!  By the time we had our final check-in together, the script was brimming with lots of lovely details and some very special moments too!
"Marriage for these two means sharing in the good and the bad and finding a path together.  It means building a life that they can be proud of and having fun along the way as partners. . . 
 
These two love, support and encourage each other always and it is very evident in the stories they have shared with me."
 
When I arrived on the day, the sun had started to peek out from behind the clouds, the air was fresh but the feeling inside the venue was warm and alight with anticipation and with everyone buzzing about getting things ready for the start of this wonderful day.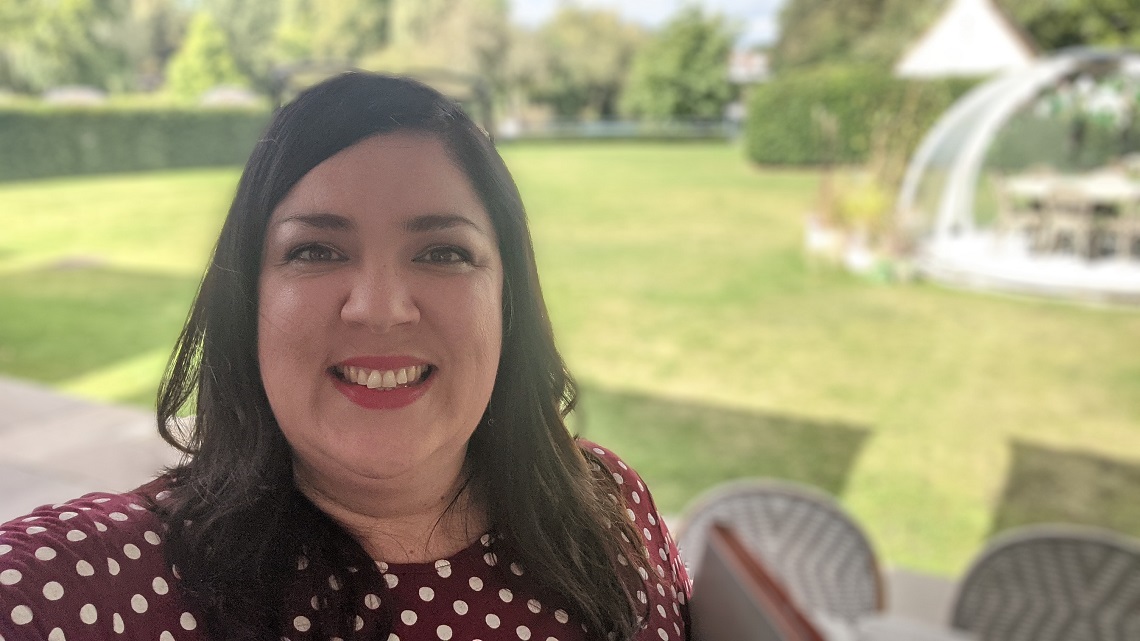 Having completed all of my checks with the ceremony space, the lovely photographer Lisa, and the venue, I chatted with the string quartet to ensure all cues were conveyed, and then it was time to run through things with the groom and his groomsmen. 
It is key to make sure the photographer and other suppliers involved know what is happening so that they can make sure they are in the right place and ready to capture everything that is about to take place.  Lisa was wonderful and my couple were very much in safe hands with her behind the camera.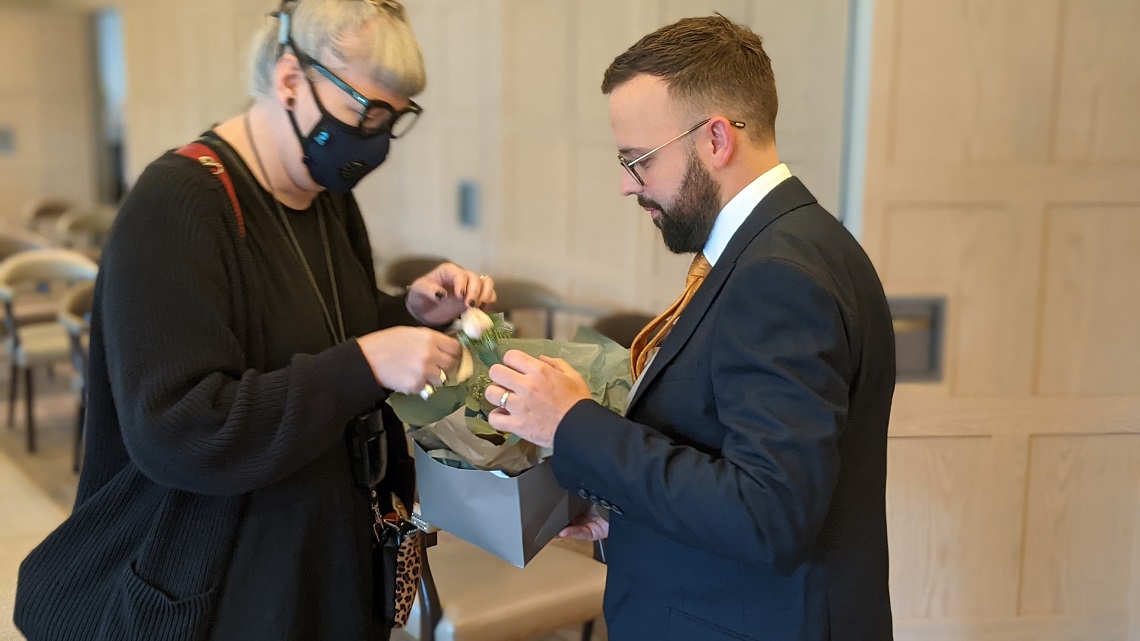 I was so excited for them and couldn't wait to reveal all that we had planned!  It was my responsibility not just to read their ceremony, but to lead it, to create a lovely atmosphere and to ensure that all of the elements within it had just the right effect too.
As we welcomed guests the room filled with chatter and I could tell that they would all enjoy the day with my lovely couple.  I got to have a wonderful moment with the bridal party before entering and to see their lovely little dog Ziggy!  He was super excited, very pleased to see me and managed to lick all of the skin balm off of my right leg!!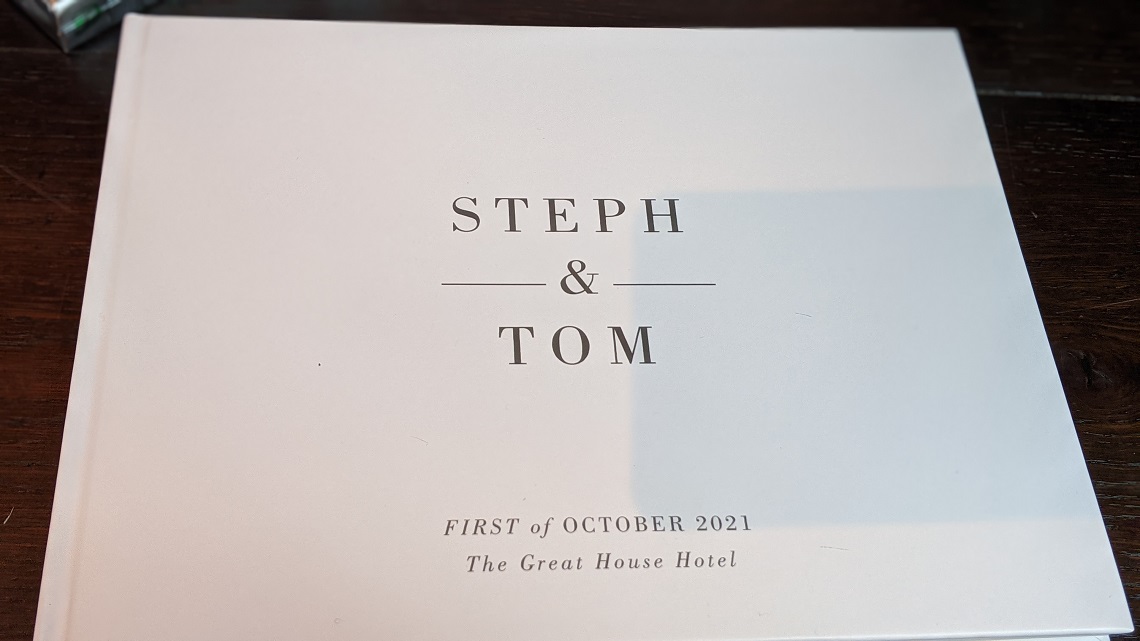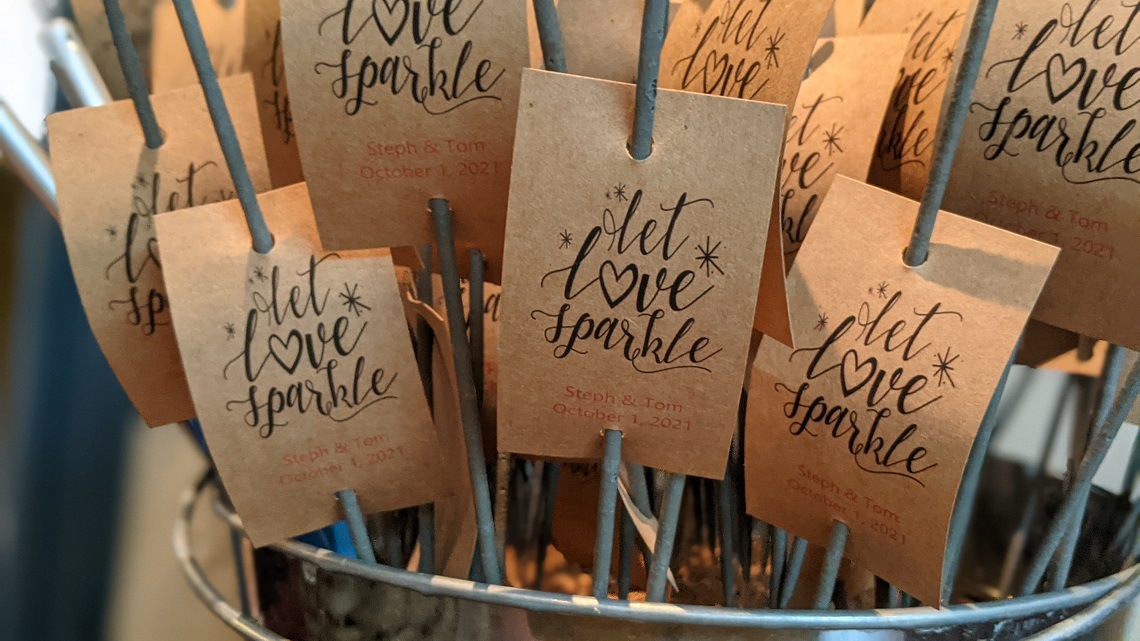 With everyone settled and knowing what was about to happen, the doors opened and the groom steadied himself, watched the bridesmaids come in with their dog Ziggy, and then my groom got to see his lovely lady!  As she entered, everyone beamed and I found myself almost bursting with happiness.  Their dream day was finally here and I was about to help them celebrate in style.
With everyone settled, and a few teary eyes tended to, the couple stood for the opening address and as we set the tone of the day with lots of guest involvement, I could see everyone relax and as the ceremony gathered momentum, and all of the lovely things we had planned, came to fruition, it was the most joyous time! 
We had the groom's father on a LIVE streaming from Hong Kong and it was lovely to have him be a part of the ceremony despite not being able to travel.
All guests gave a big cheer and joined in with some promises, and we had a truly magnificent moment just before the Bride's uncle read a lovely reading, which involved the use of a traditional hat from Kazakhstan!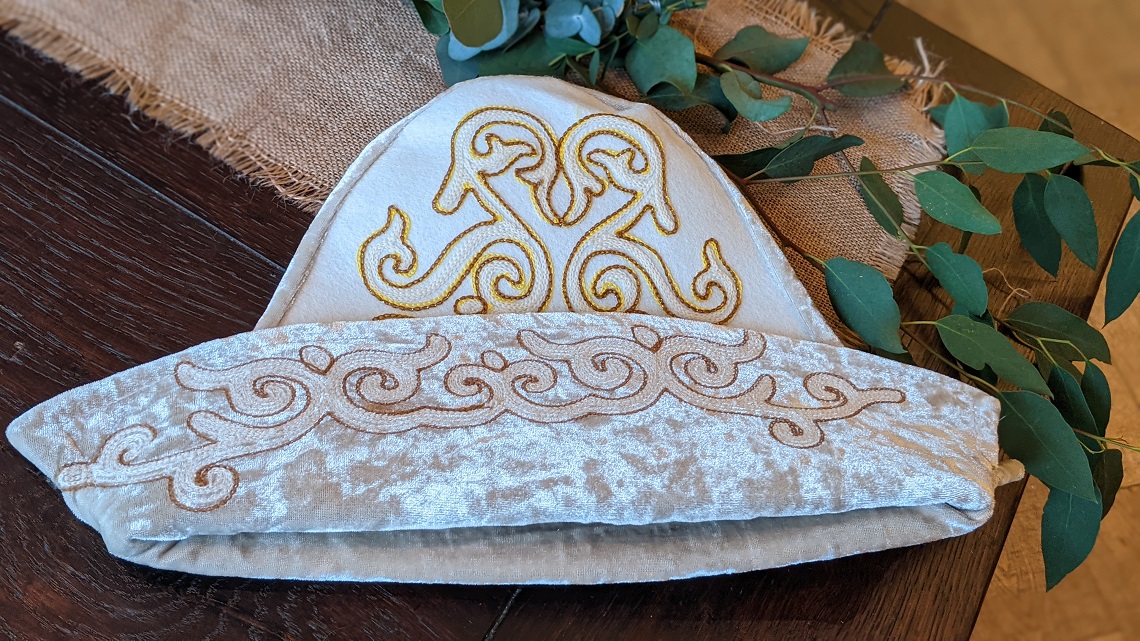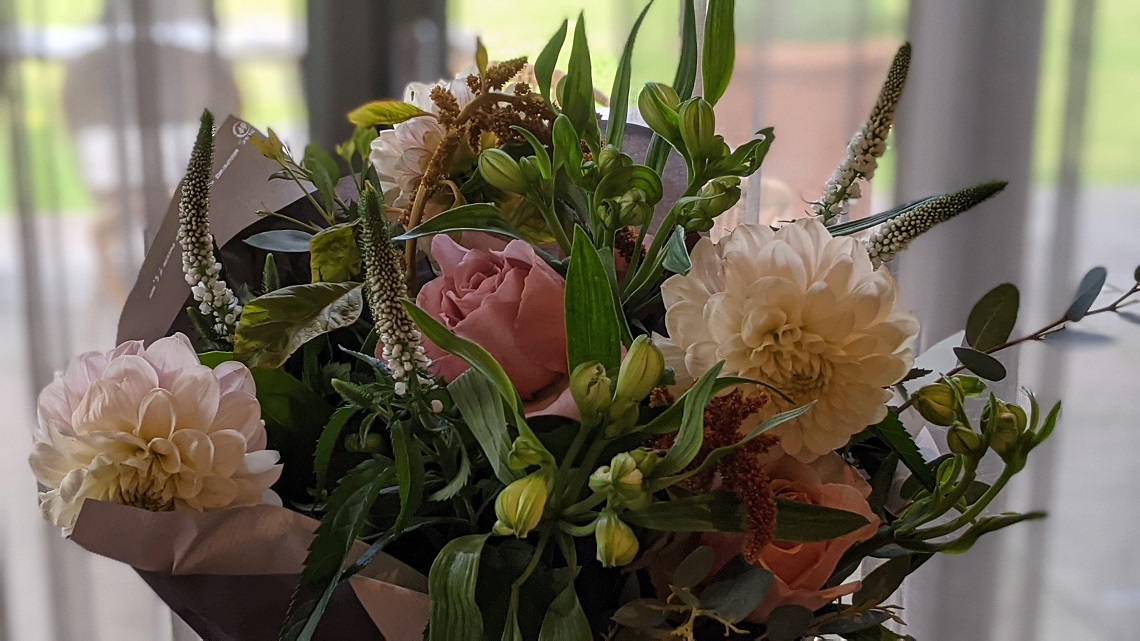 We shared details of their story, piecing everything together and building up to a lovely moment with their mums.  The couple shared new vows, and also included some of the words from when they got married last year so that everyone could hear and witness them.
"It struck me that this is possibly a great metaphor for love and marriage . . . 
for it's not all about enjoying the sunshine but also being by each other's side through the rain too."
 
Steph and Tom chose not to re-exchange rings but had a special moment with their Grandads where they all signed the commemorative certificate together and had a fabulous photo but the lovely fireplace.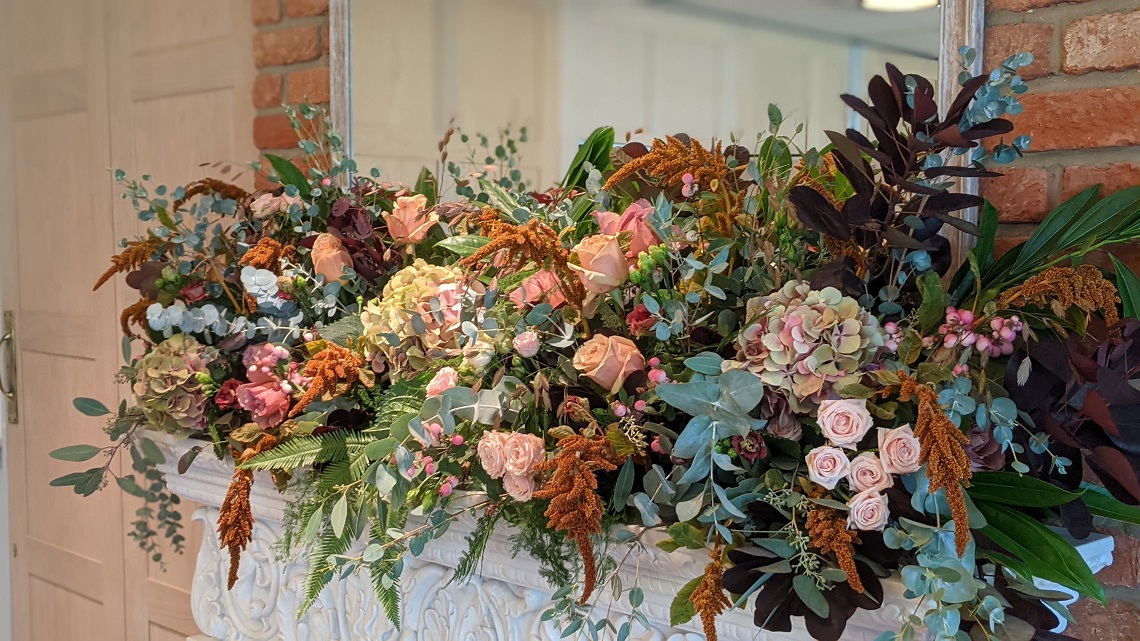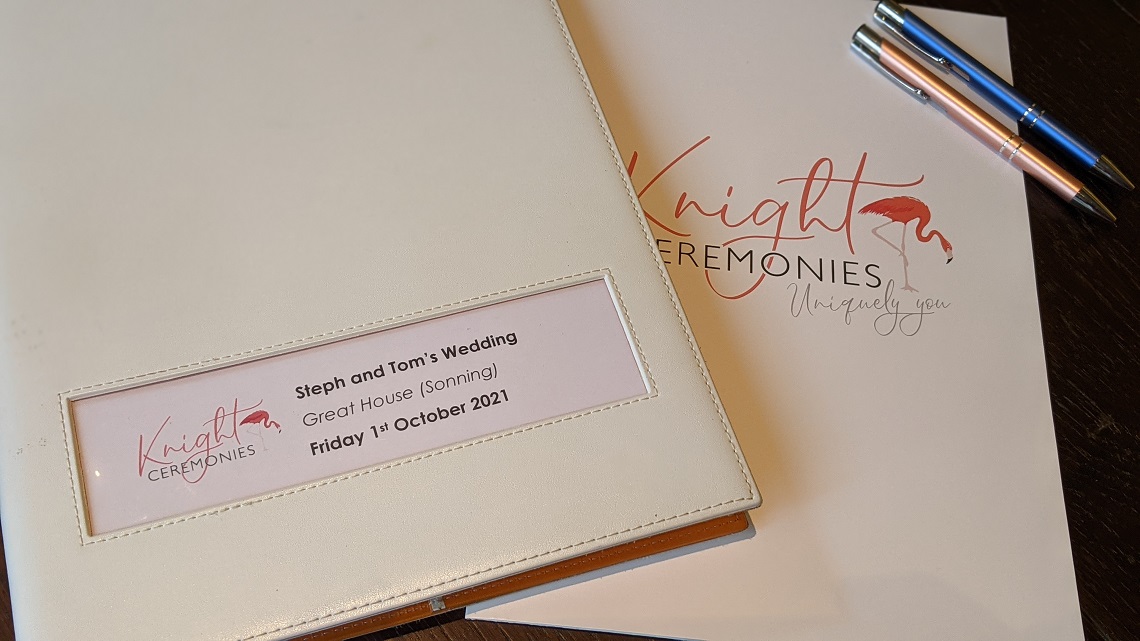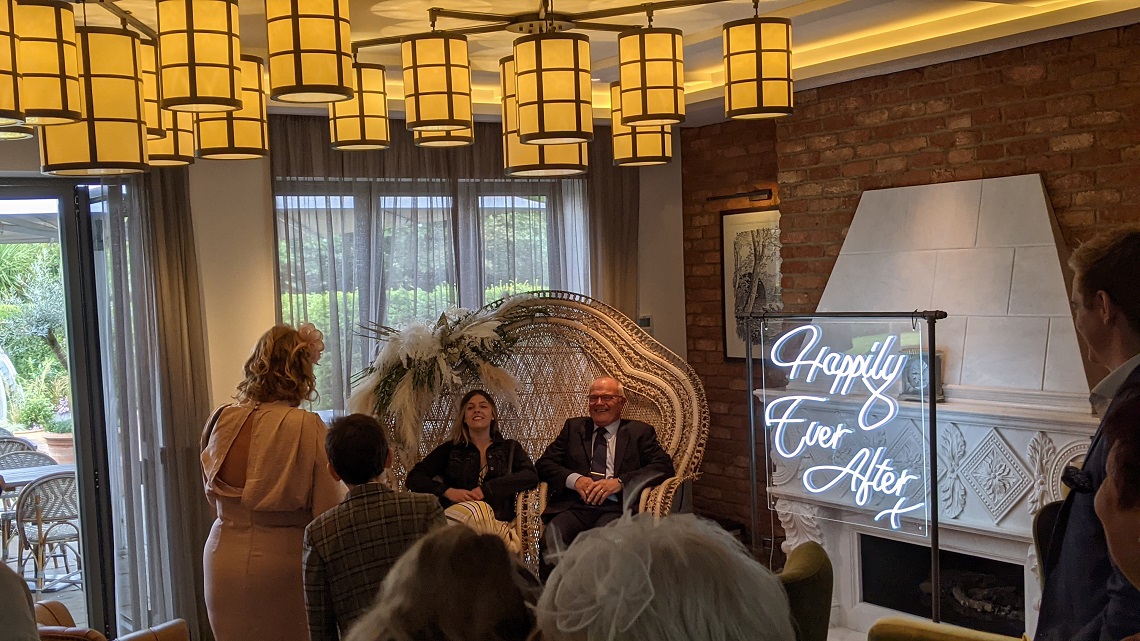 "One year on from their marriage, and celebrating their paper anniversary (tomorrow), we support these two, celebrating now what the pandemic sadly prevented at the time. . . ."
As we brought the ceremony to a close, the mood was so upbeat, and everyone was ready to celebrate.  As I presented the couple back to their guests, the space erupted with cheers (it was so loud and full of enthusiasm!), and the couple walked back down the aisle and prepared for the most epic of confetti throws!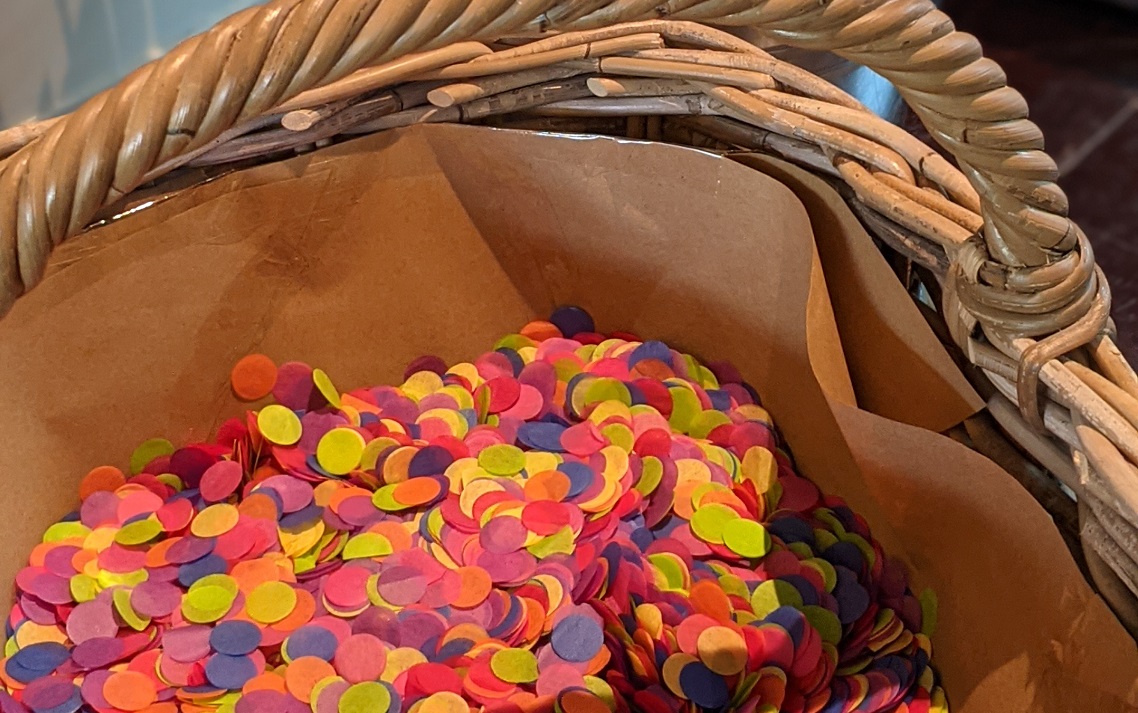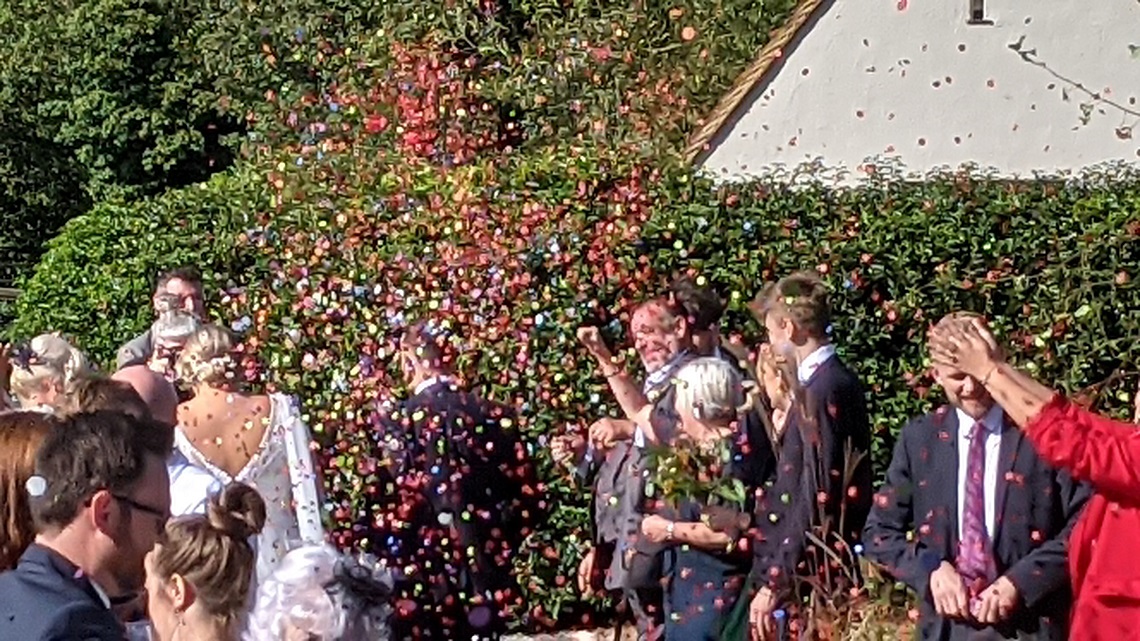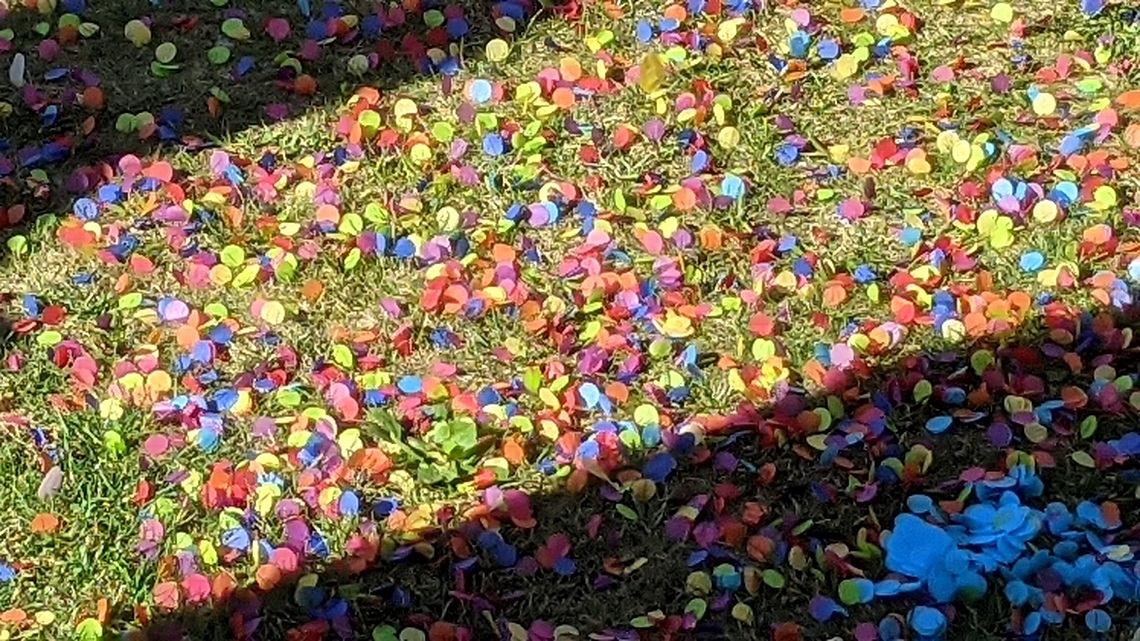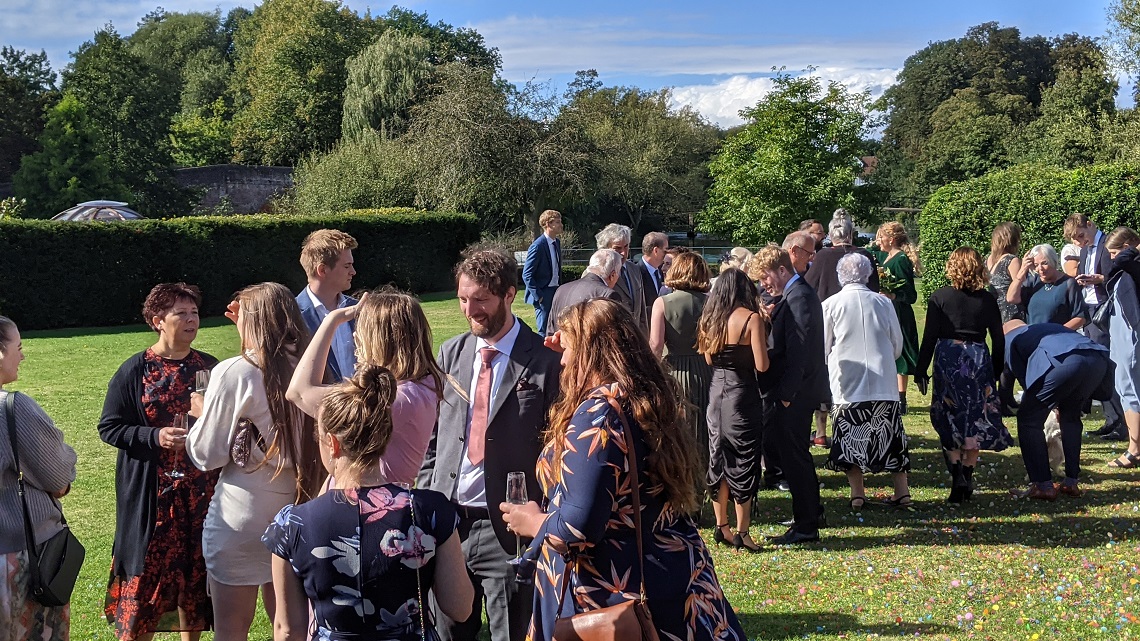 Lisa coordinated everything ready for her signature shot, and with everyone poised with colourful confetti in hand, Mr & Mrs Clempson walked towards their guests and the space around them filled with colour as confetti rained down on them.  It was magnificent!
What a truly lovely couple, and what a spectacular day.  I am so happy that I got to help them celebrate, and I wish them both a lifetime of love and happiness.
Congrats guys, and kisses to Ziggy!
Jenny x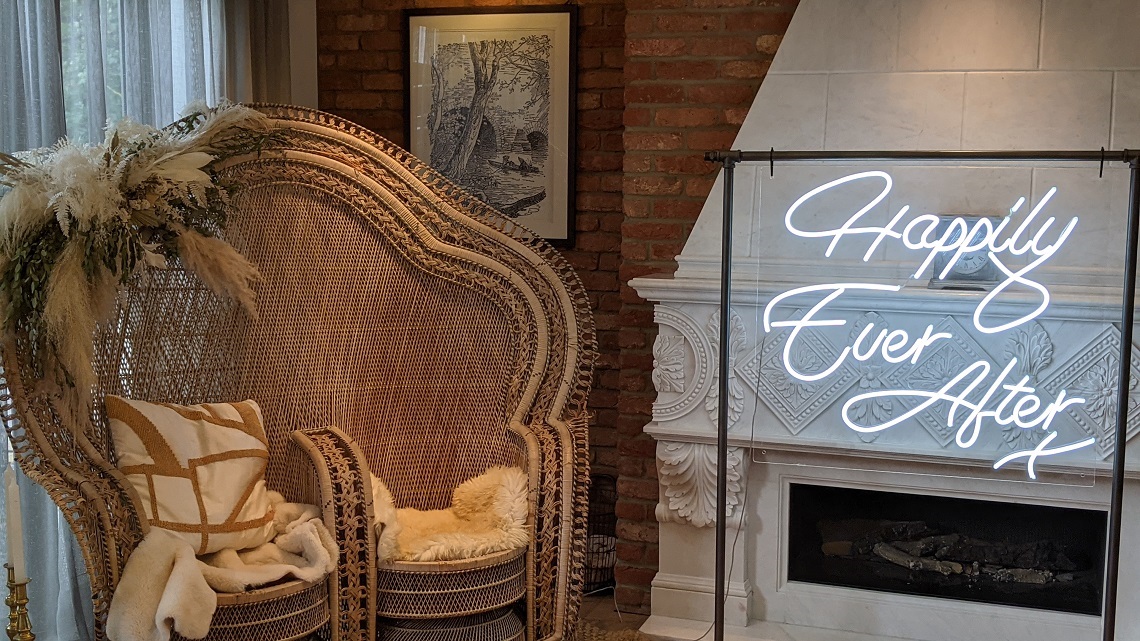 (All images taken by Jenny Knight - we can't wait to see the official photos soon!)
---------------------------
Dream Team:
Celebrant: Jenny - Knight Ceremonies
Photographer: Lisa Jane Photography
String Quartet: Halcyon Quartet
Venue: Great House Sonning
See more about
Berkshire
Ceremonies