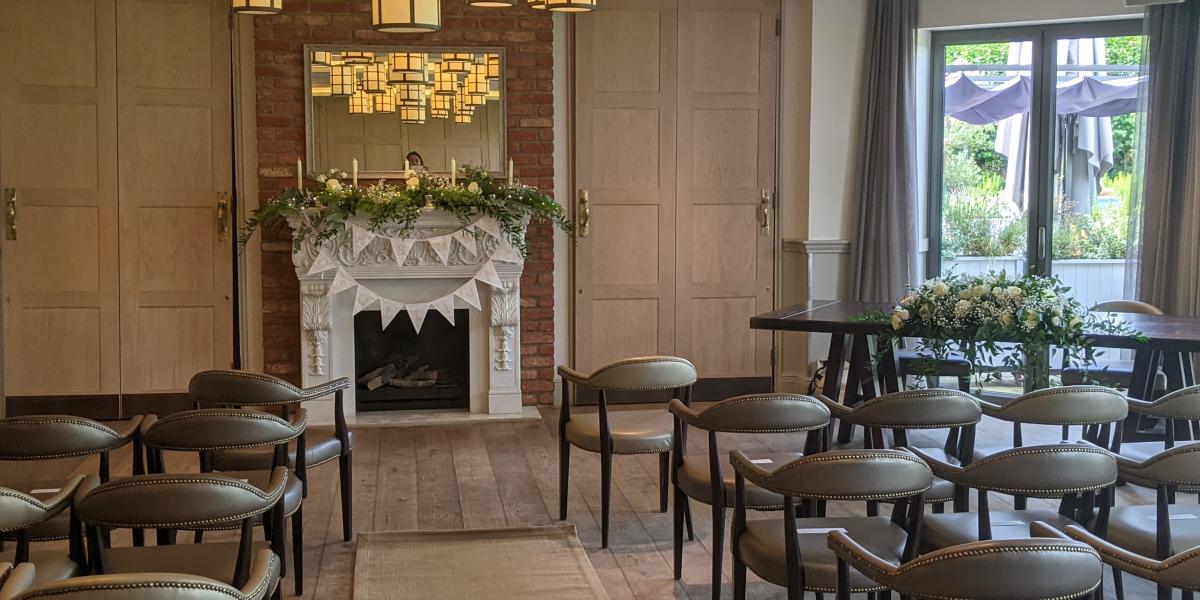 My couple contacted me over a year ago as their original date was for 2020, but due to restrictions, they could only have a very small gathering, so decided to have a micro ceremony with close family and friends and then save their celebrations for this year, and have a day to share with everyone.
We only had a matter of weeks to get ready for this big day but we managed to create a lovely celebration of their love and marriage and during their check-in call last week nerves were definitely beginning to build!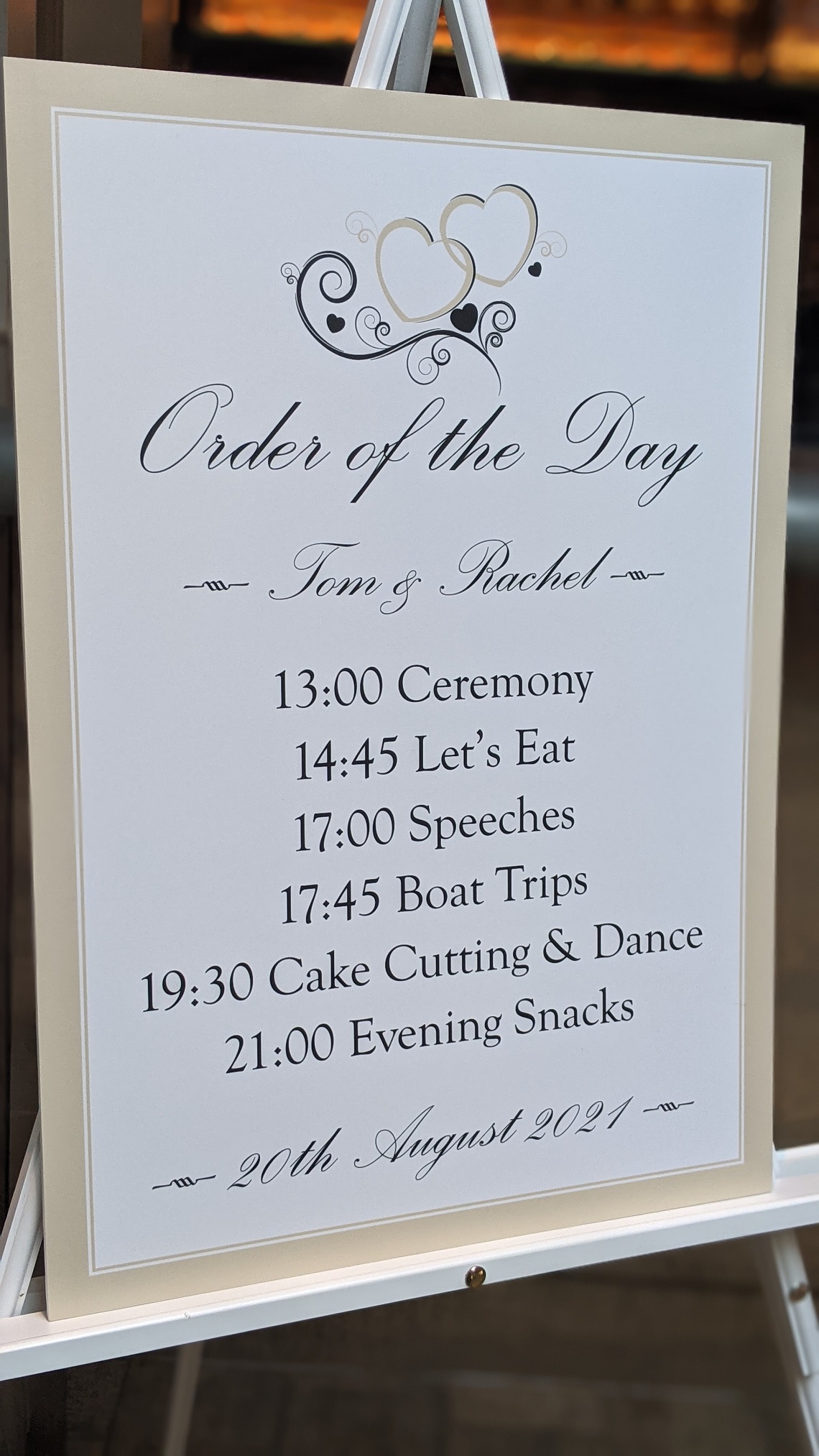 When I arrived the venue team were hard at work getting the finishing touches in place and were excellent in assisting me with getting the ceremony space just right for the couple.
With checks all completed I visited the bride in her prep room and went through the last few things and checked in on her nerves.  She was clearly feeling a little overwhelmed but her maids were there in support and having a moment planned in before she came into the ceremony was definitely a benefit to having a celebrant!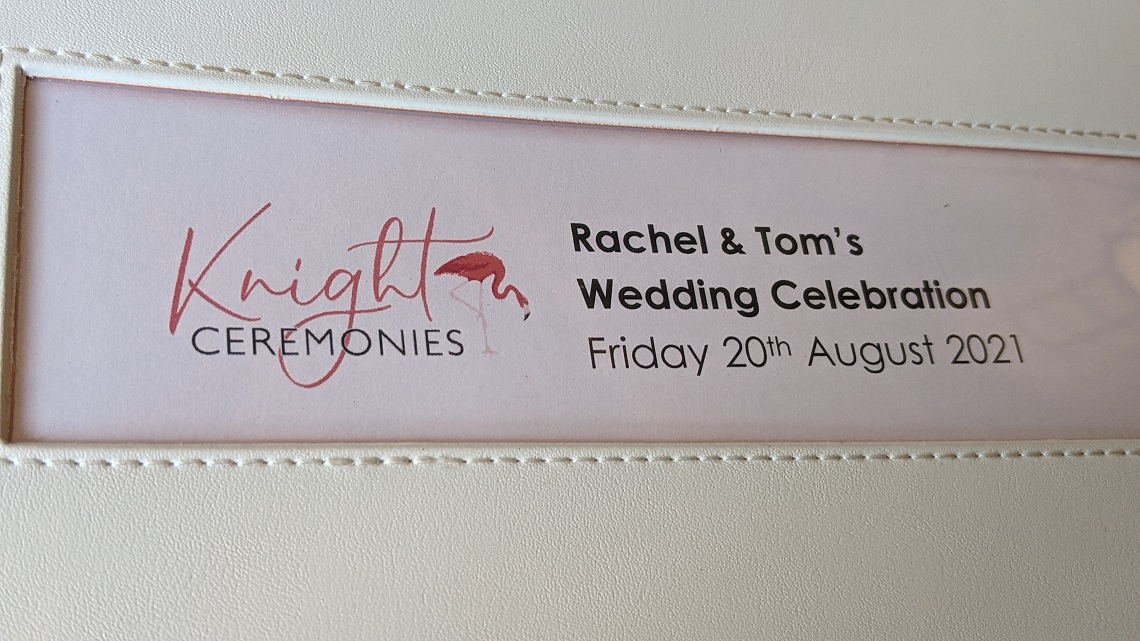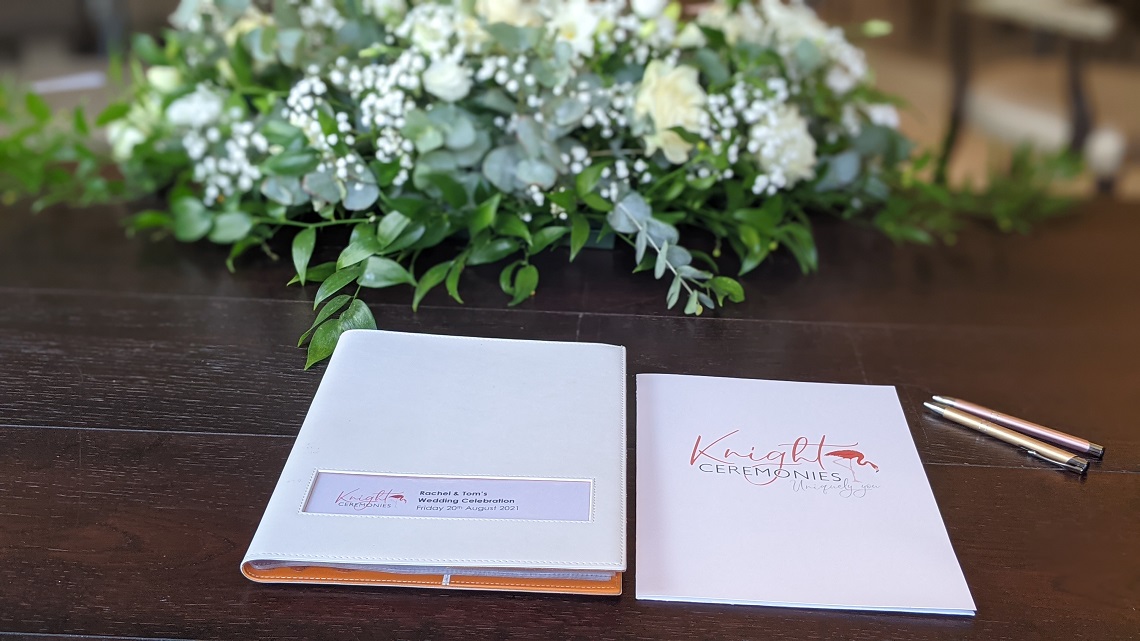 It was fab to meet the lovely photographer Sophie from Hannah McClune Photography and to chat through the things that were planned so she could capture the special moments from their ceremony.
I took time with the groom and his groomsmen and ran through everything with them before the guests were seated.  Having watched many of the guests outside on the terrace and lawns pre-ceremony, I could sense that everyone there was ready to celebrate and were all in great spirits!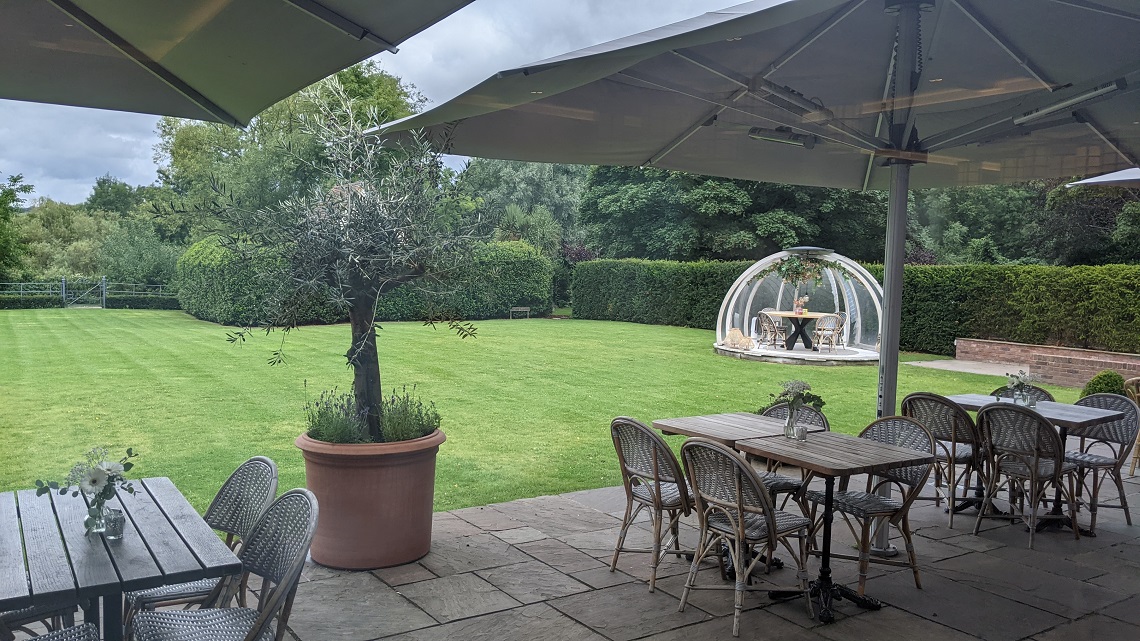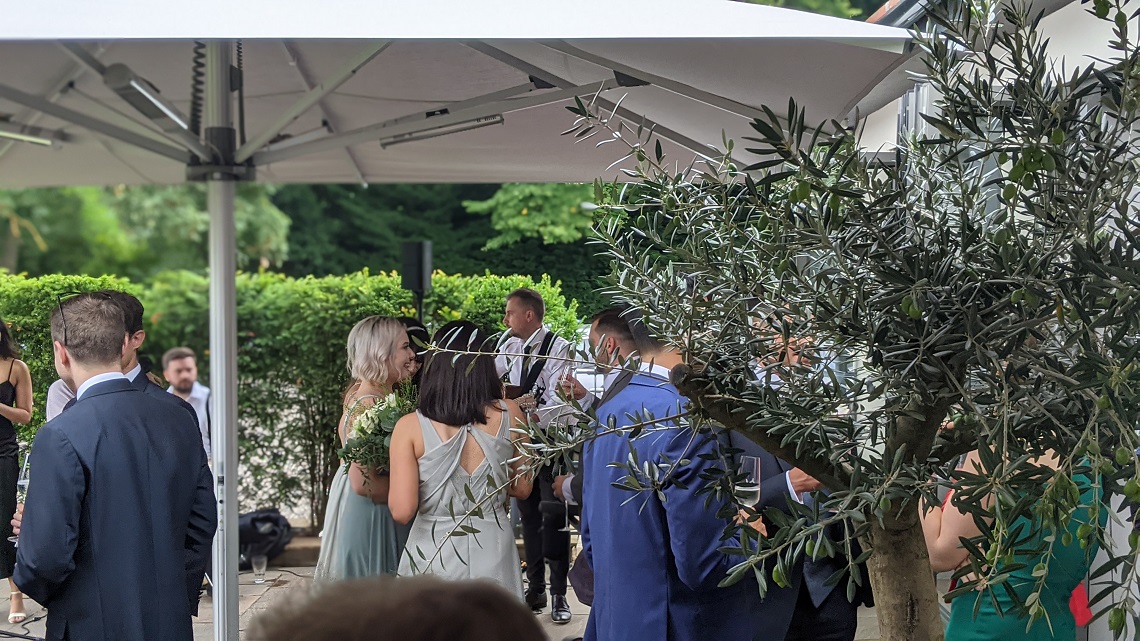 As the room filled with people, my attention turned to the groom who was eagerly awaiting his special lady.  Housekeeping messages were delivered and everyone was excited about what was going to happen, the nod was given and the doors opened and in came the lovely wedding party and beautiful bride.  She looked sensational!
Settling everyone down into their seats, we got the couple into their standing positions and began with our opening address.  It is key for us to set the tone right at the beginning of the ceremony, and showing the guests that this was to be a celebration, very much with them involved, was very important for these two.
"A year on from their marriage, and with the World emerging from a very challenging time, Rachel and Tom are stronger than ever."
"Tom says he thinks Rachel had figured out his plan as he wore a coat to the beach to hide the ring in, which in itself was a little suspicious being that it was a hot and sunny day, but nonetheless, it all worked out wonderfully and they set about making plans to get married."
As their story unfolded and details about their relationship, their triumphs and challenges, and how they were delighted to finally be celebrating with everyone they hold dear, it was clear from the faces of their guests, that they all felt the same, and were in total support of this couple.
A lot of the details from their original ceremony were being conveyed during the reception in speeches and so they opted just to re-share their personal vows so everyone could hear them, and we acknowledged the significance of their original ring exchange with some lovely words outlining what they had already shared last year.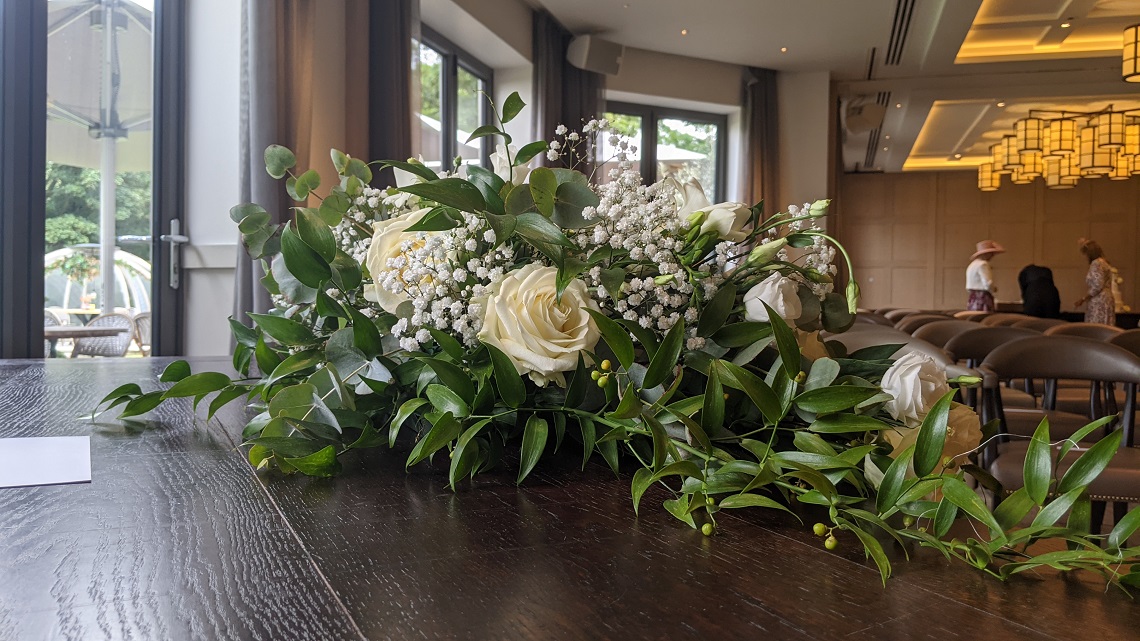 Despite any nerves, these two lovely people were clearly very much in love, totally supportive of one another and happy to be together on this day.  Love conquers all and after the year that we have all had, I could see that being together with everyone closest to them was the icing on their cake.
A complete inspiration to their friends, and loved by all, these two were presented back to their guests "a year on and still going strong!", and the room filled with cheers.
Congratulations Mr & Mrs O'Sullivan, you two deserve all the happiness!
x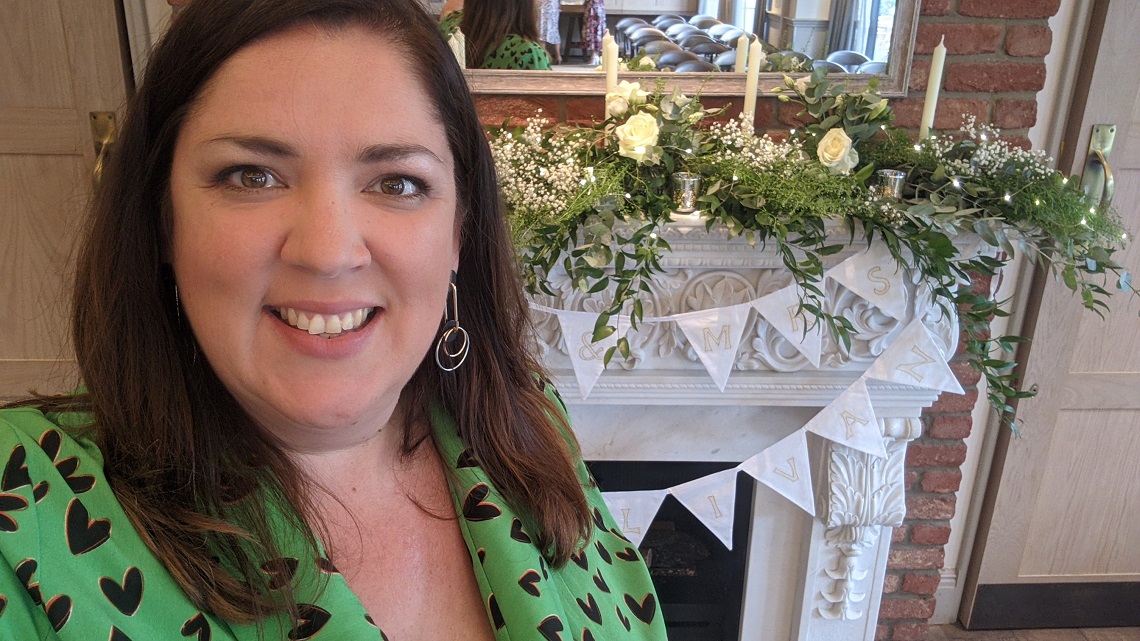 (All images in this blog taken by Jenny Knight pre-and post-ceremony - I can't wait to see the official pics!!)
-----------------------------------------
Dream Team:
Venue: Great House Sonning
Celebrant: Jenny from Knight Ceremonies
Photographer: Sophie from Hannah McClune Photography
Florist: Ann Laing Flowers
See more about
Berkshire
Ceremonies