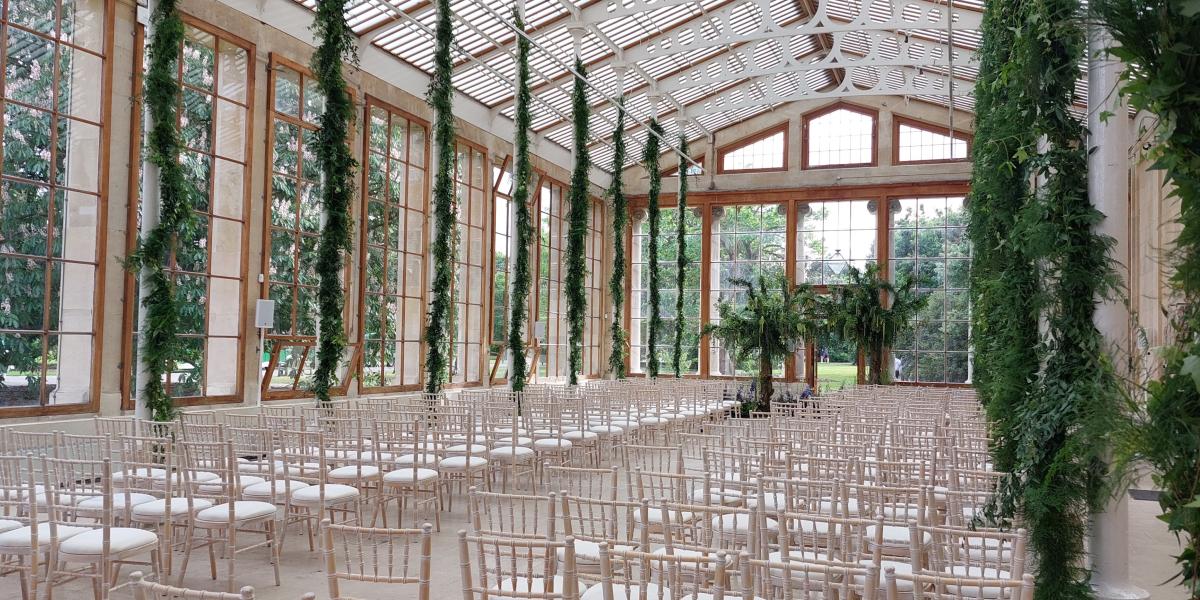 Blog fror my team member Lorna. . . .
"On first meeting Matt and Kim, I could very much sense this was not going to be a ceremony with overflowing sentiments. This pair knew what they wanted from the start.  A fun ceremony that linked their families and had a relaxed, humorous feel to it.  
The beautiful Nash Conservatory at Kew Gardens was to be the setting, for their nearest and dearest to share on this happy occasion. We arranged a meeting on the Monday prior to the wedding at the venue, to run through the ceremony.  After the many zoom calls it was great to meet face to face.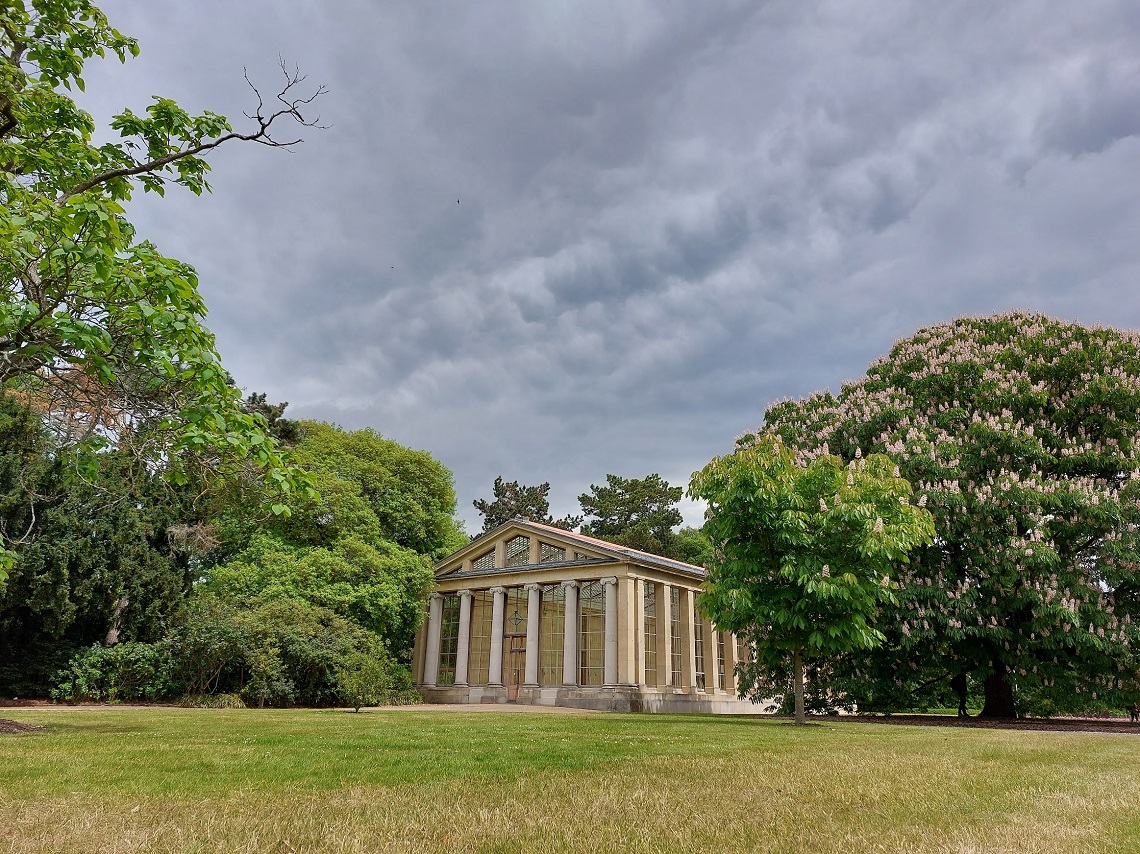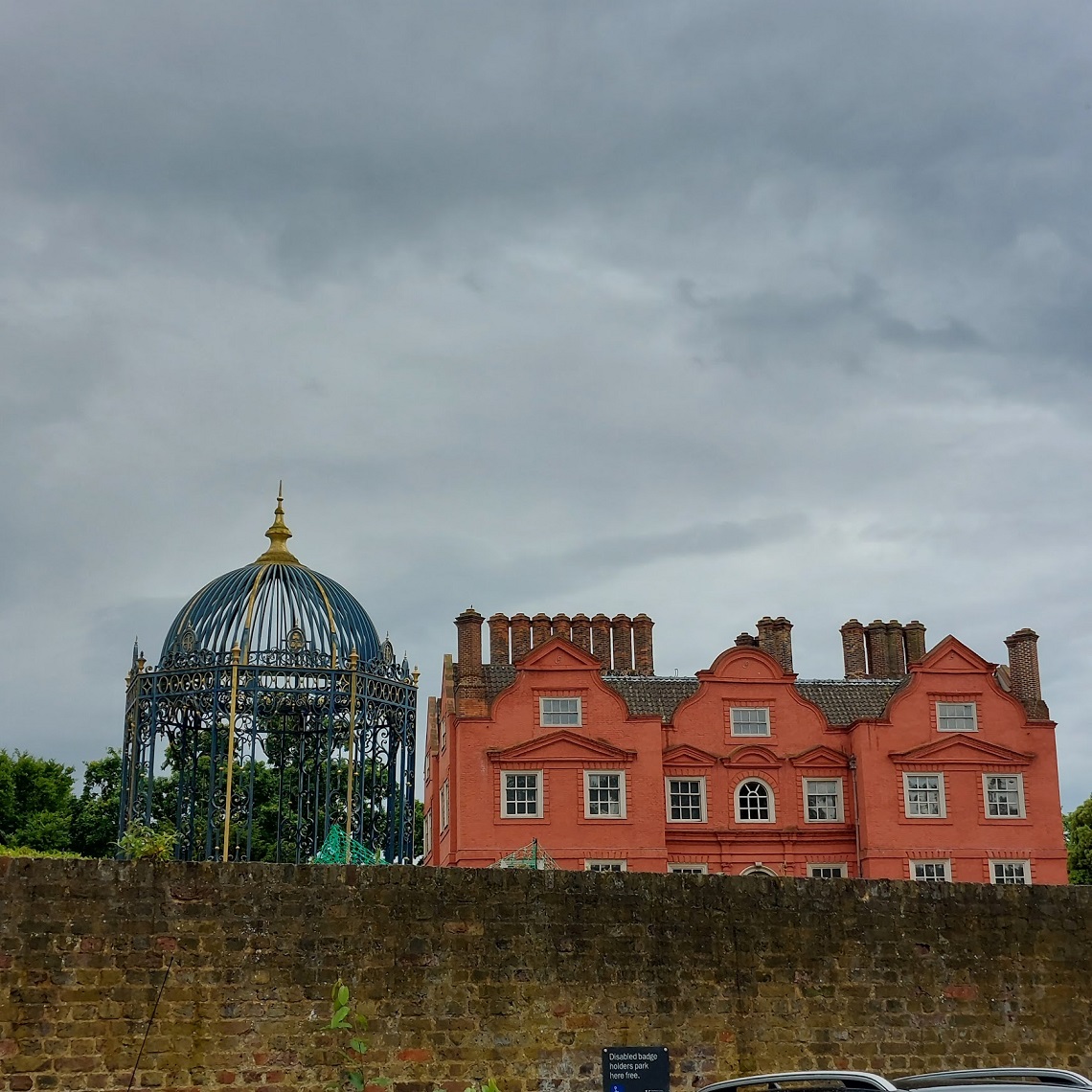 I was really awestruck by this amazing glass building. It is no wonder Kim had the foresight to book well in advance.  Running through before the big day is a really important aspect that I try and do, as then our lovely couples can visualise the day.  As we were finishing up our video call with Louise the wedding planner, the heavens opened and rain poured down.  We had fingers and toes crossed that this would not happen on the day!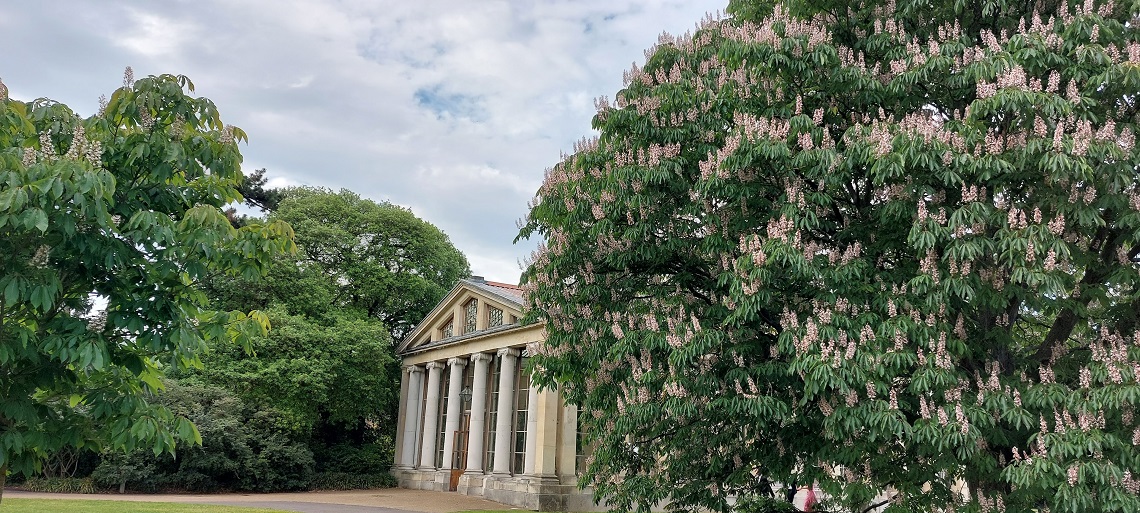 On the morning of the wedding, I woke and there was no hint of the rain that appeared on Monday afternoon, quite the opposite in fact!  My thoughts turned to Matt and Kim who had been awaiting this day for a while and the anticipation of seeing all of their family and friends in the one place at the same time for their special day.  Priceless…….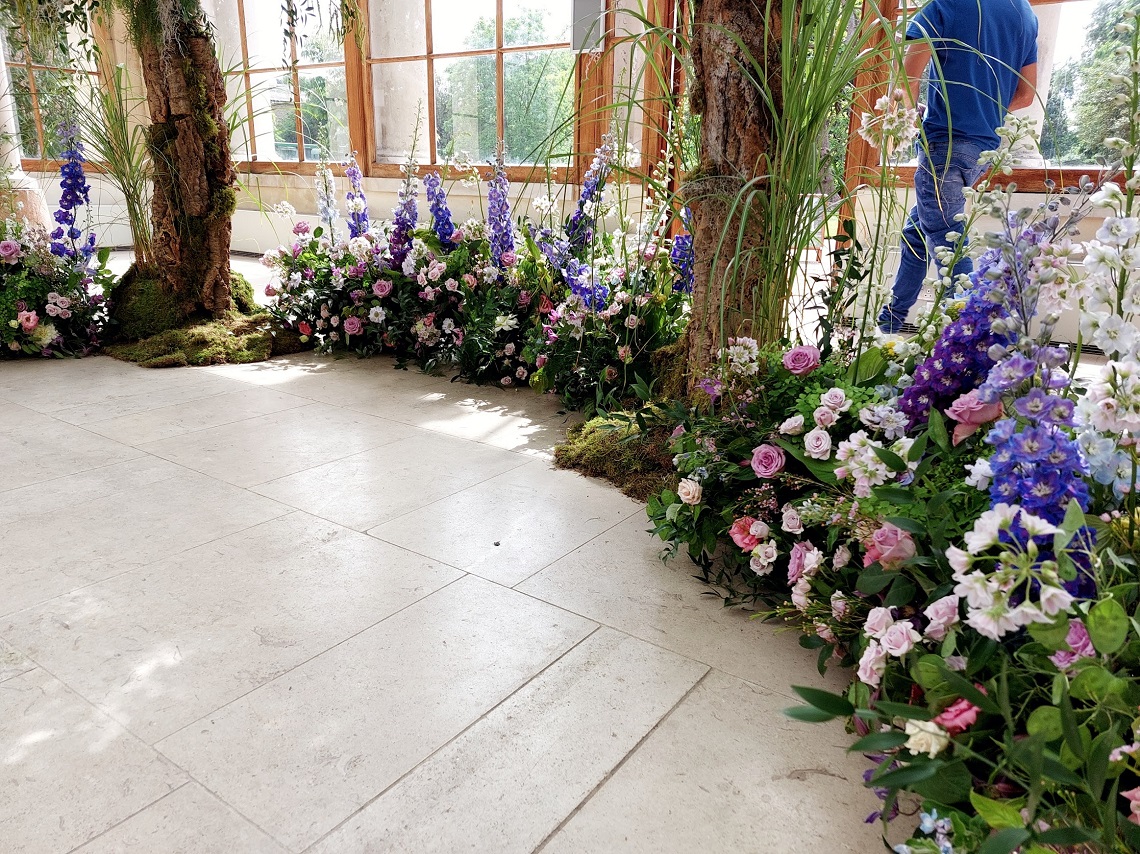 The ceremony was not due to start until 4.30pm…. so I after a little wait for parking I arrived at the venue at a little after 2.30pm so that I could set up and speak to everyone involved behind the scenes before the guests and wedding party arrived… I did my sound checks and had to make sure that my pace for the microphone was not too quick, as Ollie who would be controlling the sound had advised. Louise and her team ensuring that everything was checked and running on schedule, in seamless style.
At a little after 4pm guests started to arrive as did Matt and his best man Robert, checking that we had the rings and assuring our a little bit nervous Matt, that I would guide him through everything and he did not need to worry.  We started to make our way into the Nash Conservatory, and made our way to the top of the aisle… where it was like a beautiful woodland grove arc for our bride and groom to stand amongst.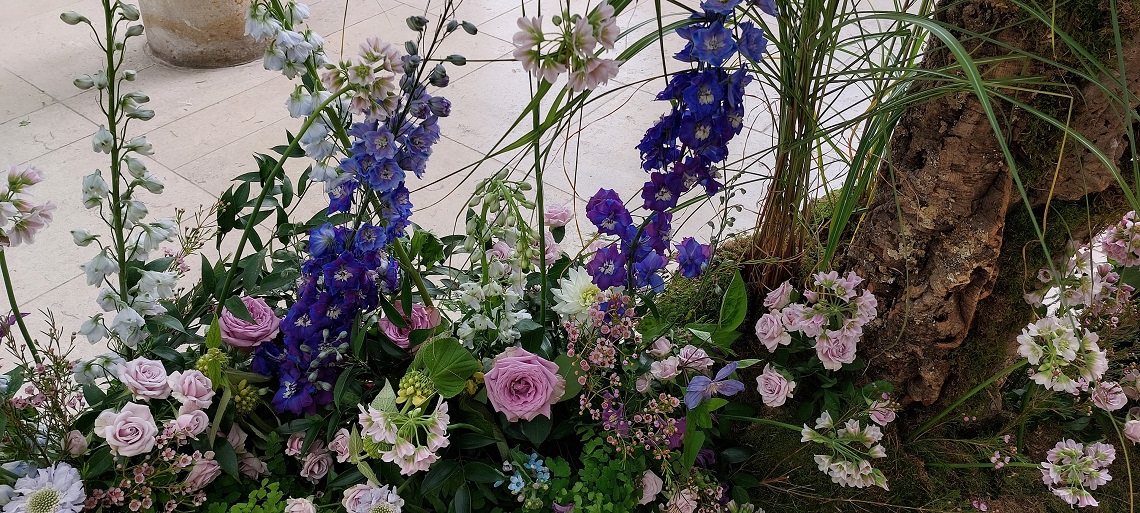 About 4.25pm Matt had to ensure that he had his back to his guests and the aisle as Kim was about to arrive. With it being a building mainly of glass there was little place for Kim to hid…  so Matt had to make sure that he did not turn around! 
After my housekeeping messages, we gave Matt his moment, and family and friends cheered and clapped for him… before his beautiful bride came to join him. 175 guests then stood to welcome the bridal party before our bride Kim came up the aisle supported by her mum and dad, you could feel the warmth and support that surrounded our lovely pair.  
Through the ceremony, we heard Kim and Matt's story leading up to this day, along with some fun guest promises, thanks to special people in their lives and also the very personal vows that Matt and Kim read to each other. Matt and Kim were declared husband and wife and there was not anything that could be heard above the whoops and cheers of their guests.  So once this had died down I asked if Matt would like to kiss his beautiful wife, which again set the applause and encouragement from their guests!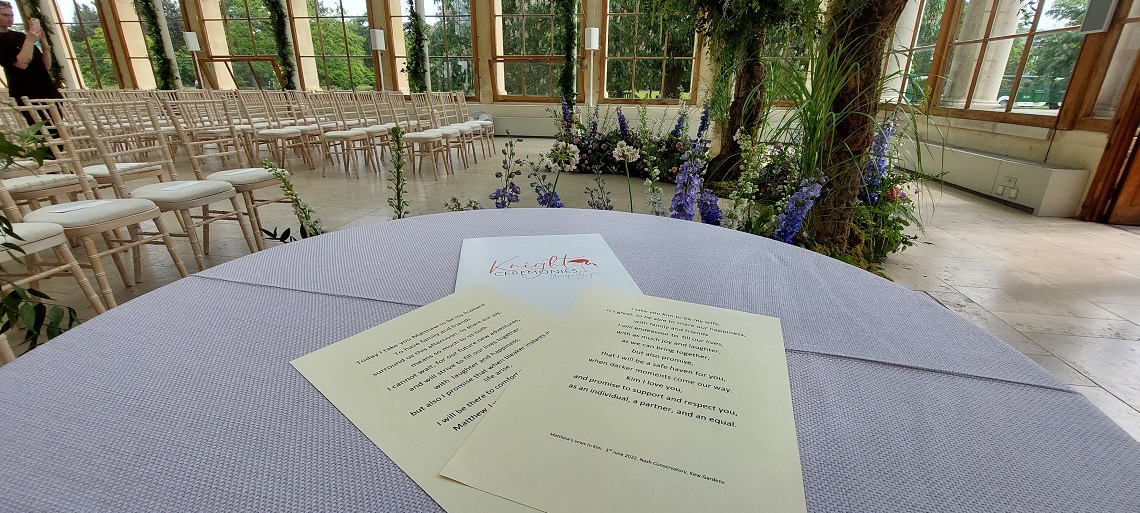 The signing of the certificate then took place, and guests were asked to stay seated for a little while longer.  It was an emotional moment for Matt and Kim, and also to take a breath before they took the next steps on their big day.   Beth and Robert came to join them to be witnesses to complete the signing of their wedding day certificate.
Bringing them back to the front ready to join their family and friends, ensuring Kim had her bouquet and that they were ready.  I very proudly introduced Kim and Matt to the eagerly awaiting guests who wholeheartedly applauded and cheered.  As they walked back up the aisle into the beautiful gardens of Kew,  you could feel the elation of everybody, as they were showered in bubbles and guests surrounded them in love. 
I wish Matt and Kim all the happiness in the world, a very special couple.  I look forward to hearing how they and getting on.  I feel very privileged to have been a small part of their special day.  Wow, and what a day it was."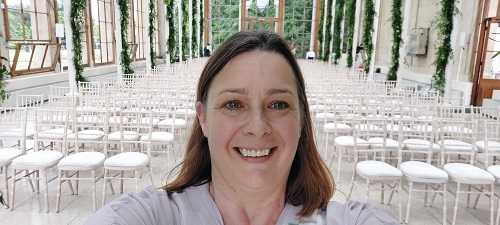 (All images in this blog were taken by Lorna)
---------------------------------------------
Venue:         Nash Conservatory, Kew Gardens
Wedding Planner:    Louise Perry 
Photographer:     Pippa MacKenzie 
Videographer:        Paul Richman
Florists:        Wild About
Celebrant:        Lorna McIntyre from Knight Ceremonies
  
See more about
Surrey
Ceremonies