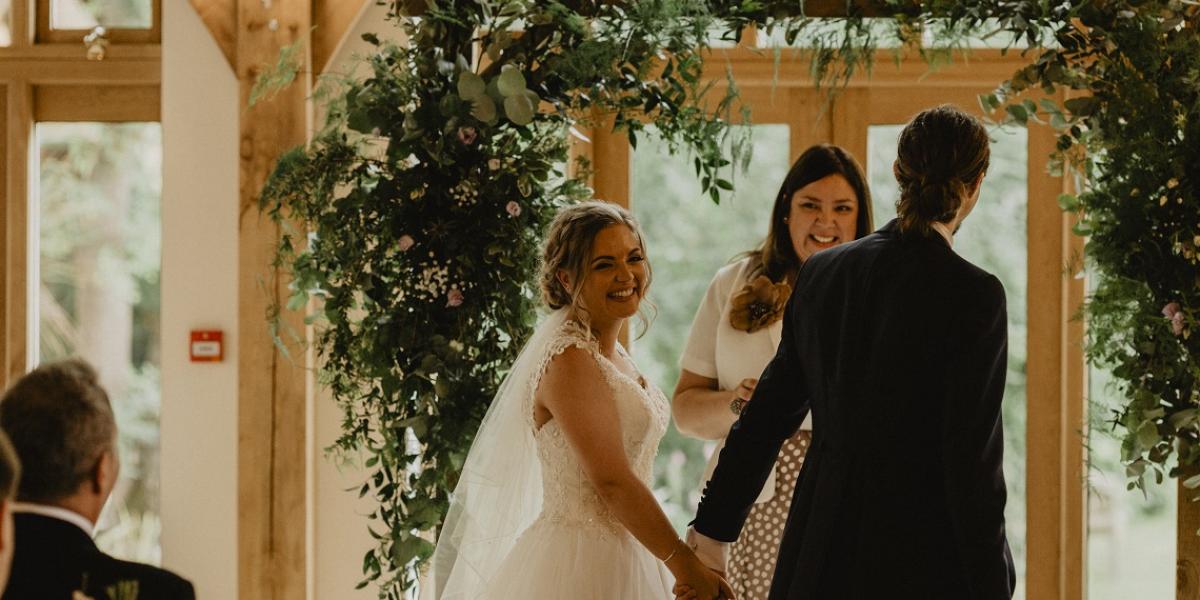 I love working with all of my venues but being able to step foot back into the setting where I got married myself, is a whole different ball game!
Recommended Rivervale Barn Celebrant
As recommended celebrant at the stunning Rivervale Barn, I not only get to help you create magical memories and unique and personal ceremony words, but I can also guide you through the logistical and sometimes emotional side too. 
For more information on what a celebrant is and the legal side of the ceremony, read our recent blog here.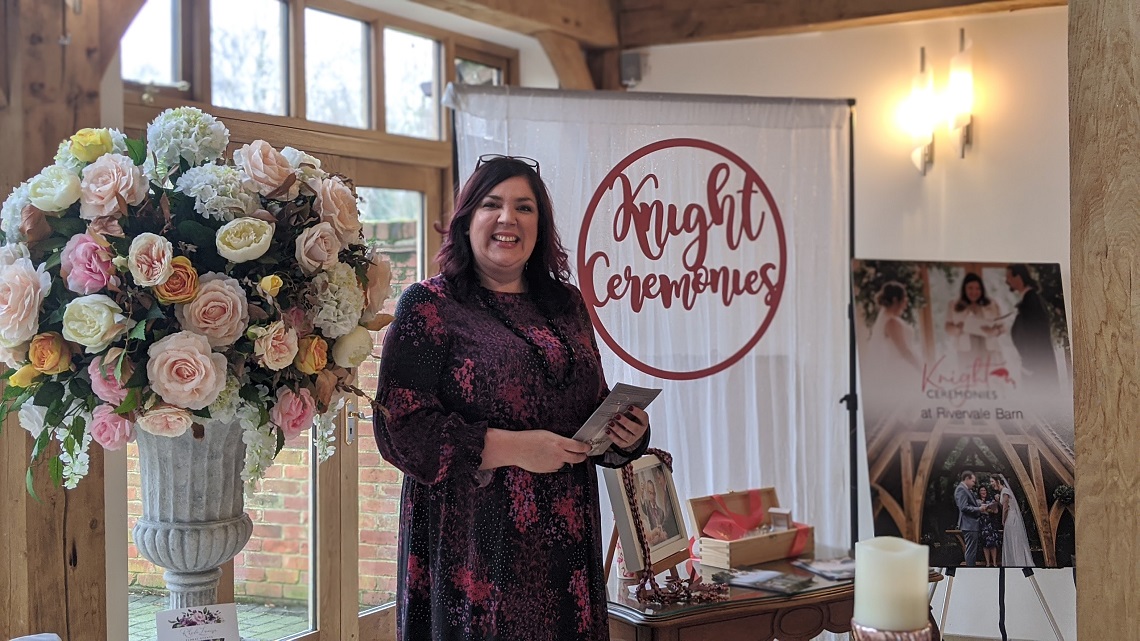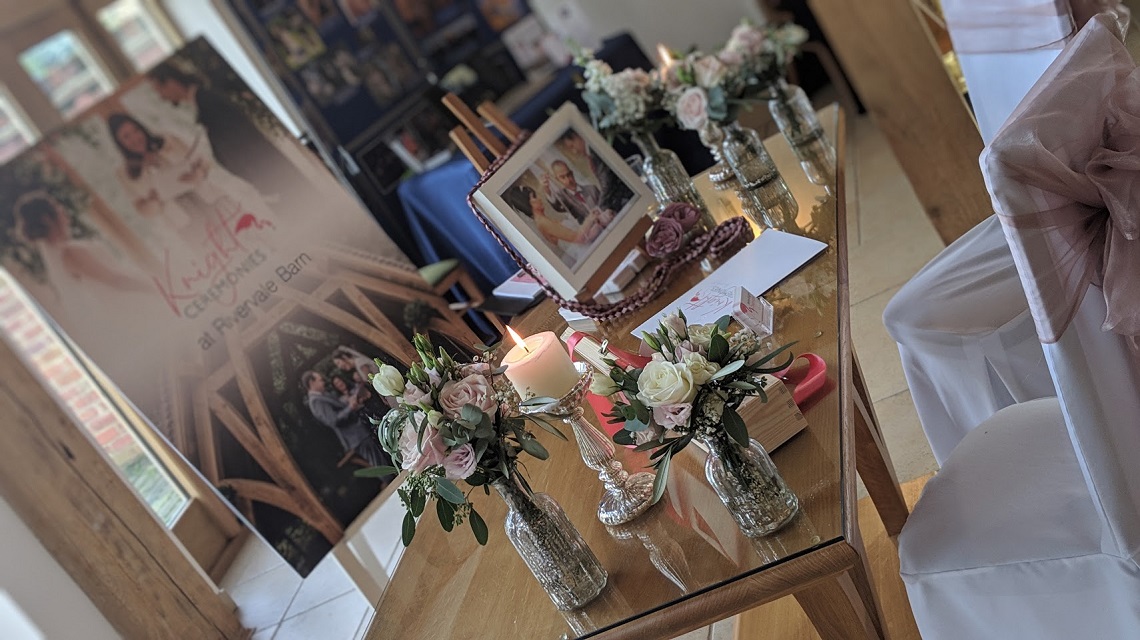 I've been a Rivervale Bride!
Having been a bride at Rivervale, I know how you will be feeling during the morning getting ready, and then how the nerves might begin building as you stand at those fabulous oak doors ready to enter the ceremony.  I felt quite overwhelmed!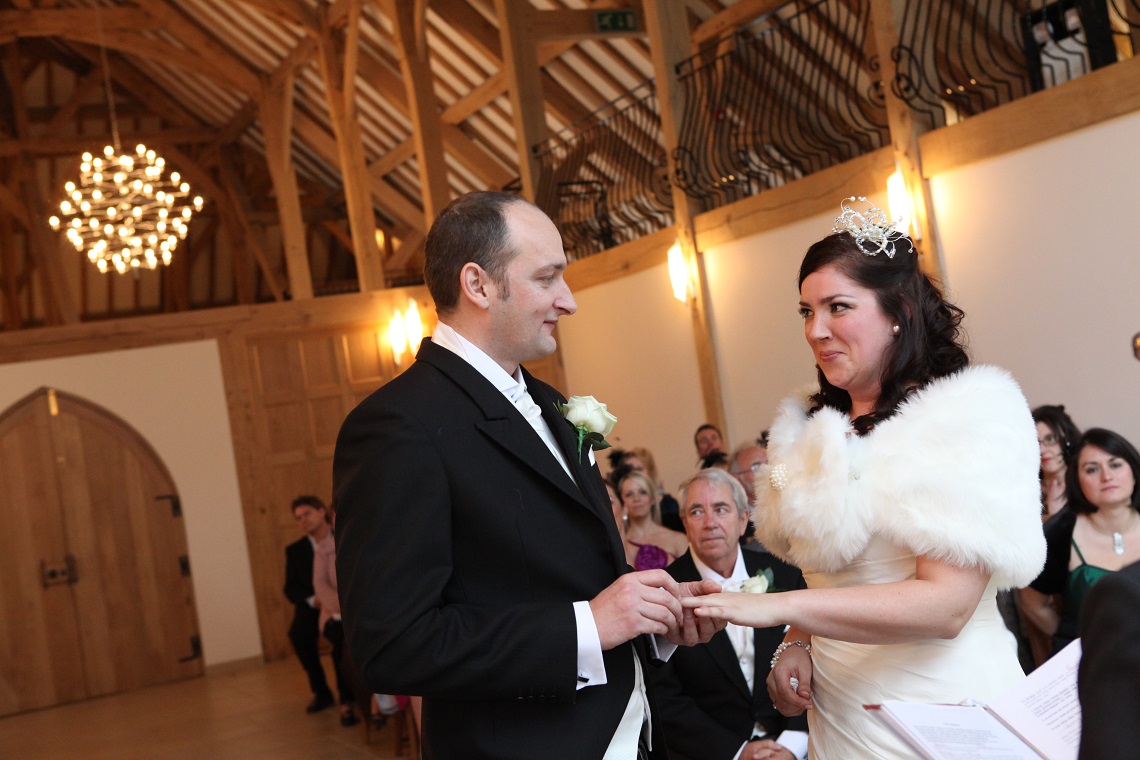 Feel Reassured!
With Knight Ceremonies you'll feel looked after.  You'll have had sight of the ceremony script, had input into its creation, and we will have walked through it all beforehand.  On the day, you also have the option to have me pop out to see you and just check in with your bridesmaids and the person walking you down the aisle too. 
Just confirming things like which arm they hold and which side they walk down on, what they do when they reach the front, and where they go after this, are all things that we help you with.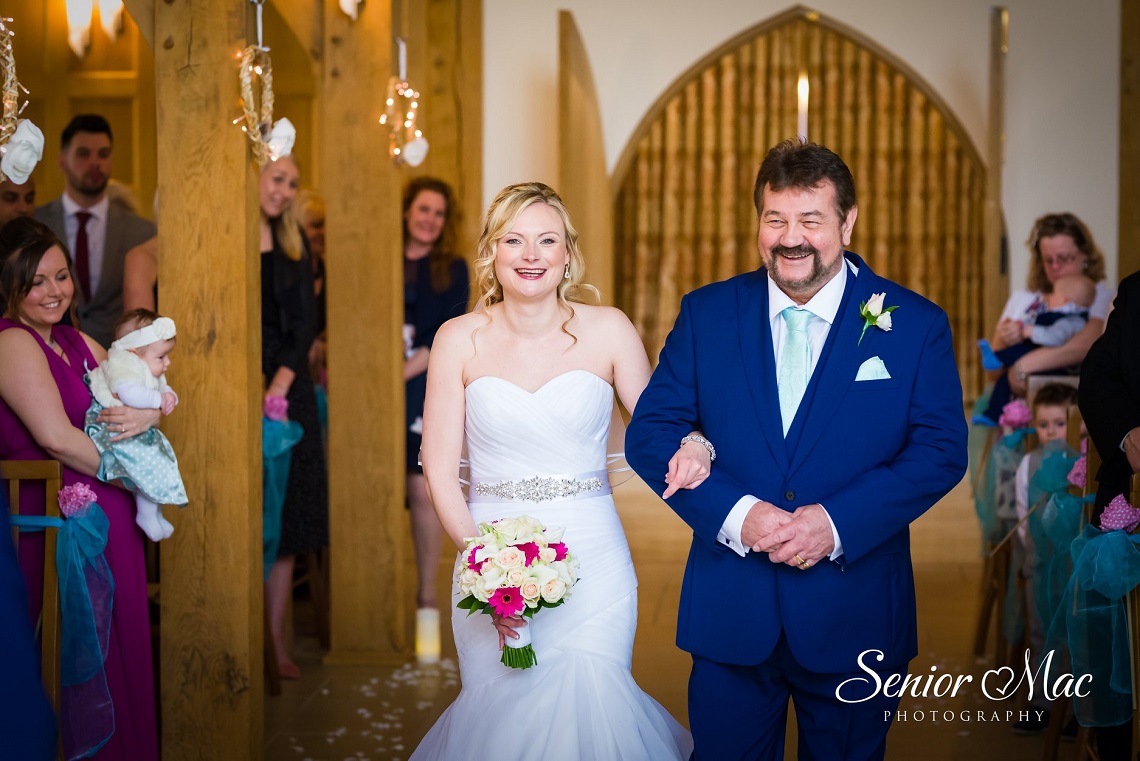 The benefits of using Knight Ceremonies
Once you have decided to have a personal and meaningful ceremony, you can choose who conducts it for you.  When researching celebrants, always check proof of work and that they have real images of ceremonies actually conducted in your venue. 
If you are considering Knight Ceremonies to create and conduct your wedding ceremony, just how will I make a difference on your big day?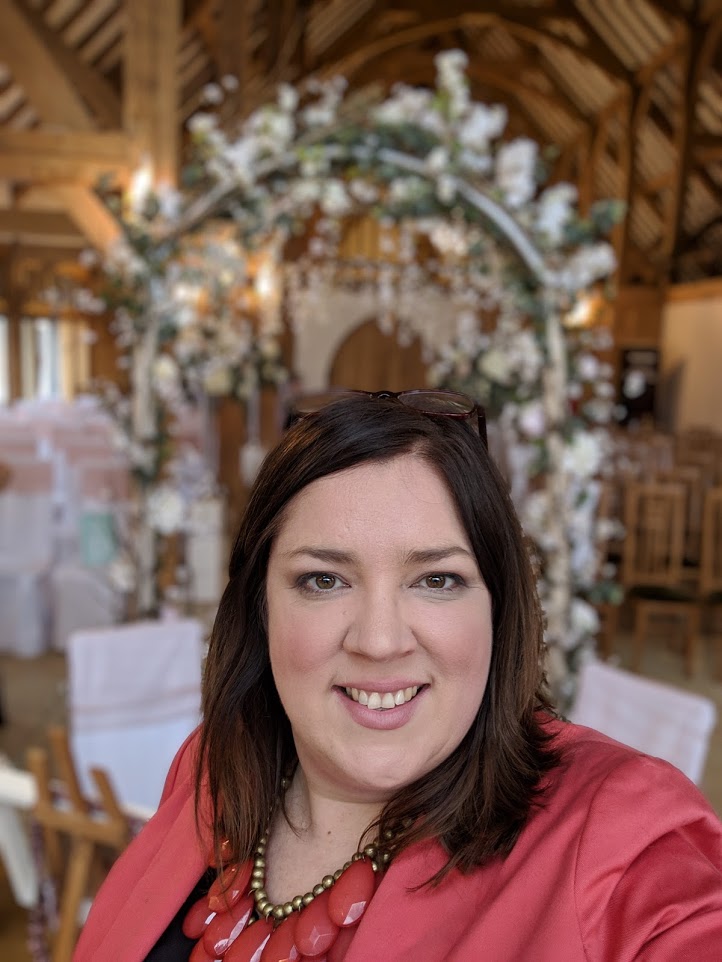 WE GET TO KNOW EACH OTHER
Our journey all starts with a lovely consultation, where we chat about your plans, your vision for the day, and we talk a little about the two of you.  I like to find out more about you over the coming months and the build-up to your day, and I write with you both very much in mind. 
It's a lovely journey together and I like to capture details as our relationship together unfolds.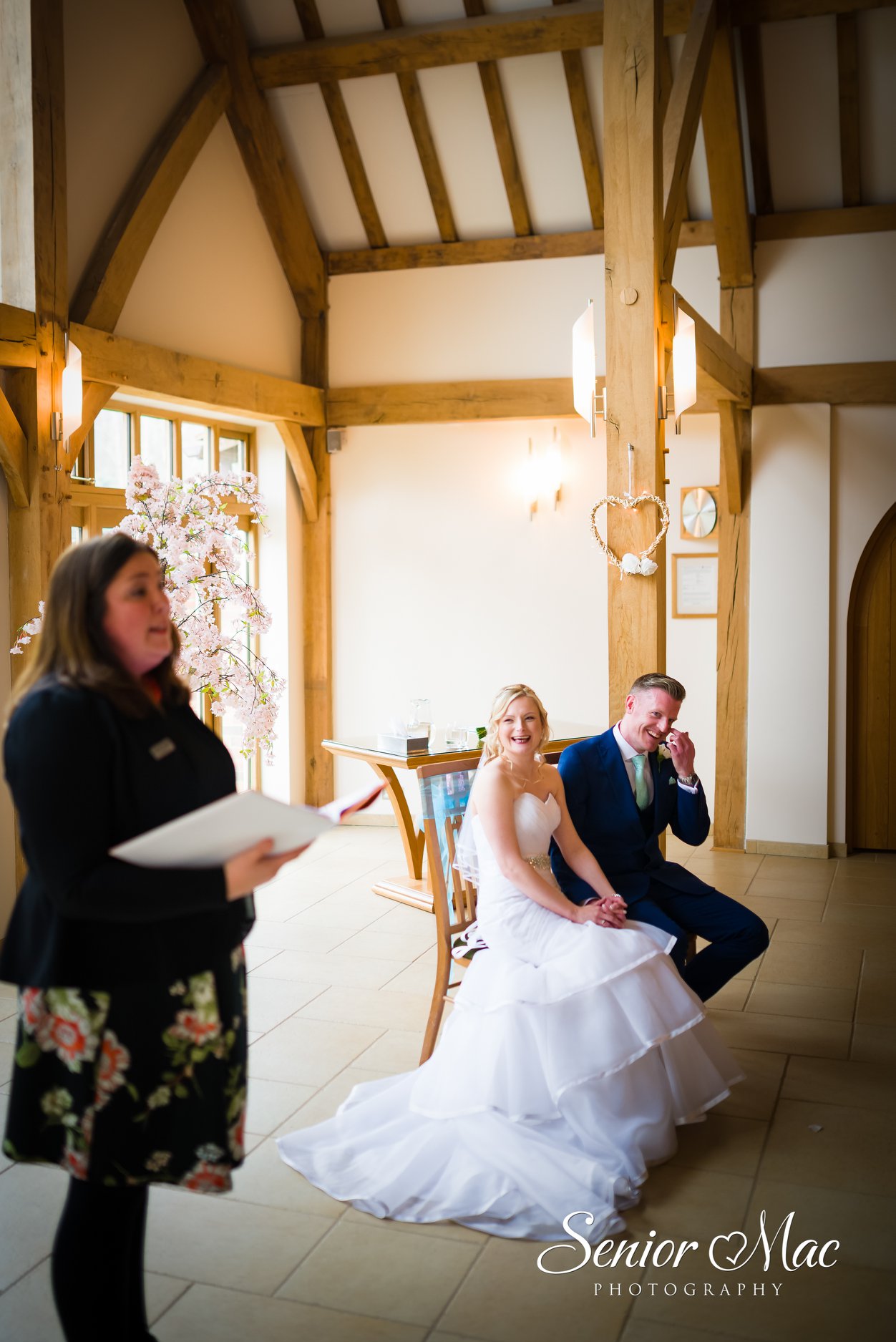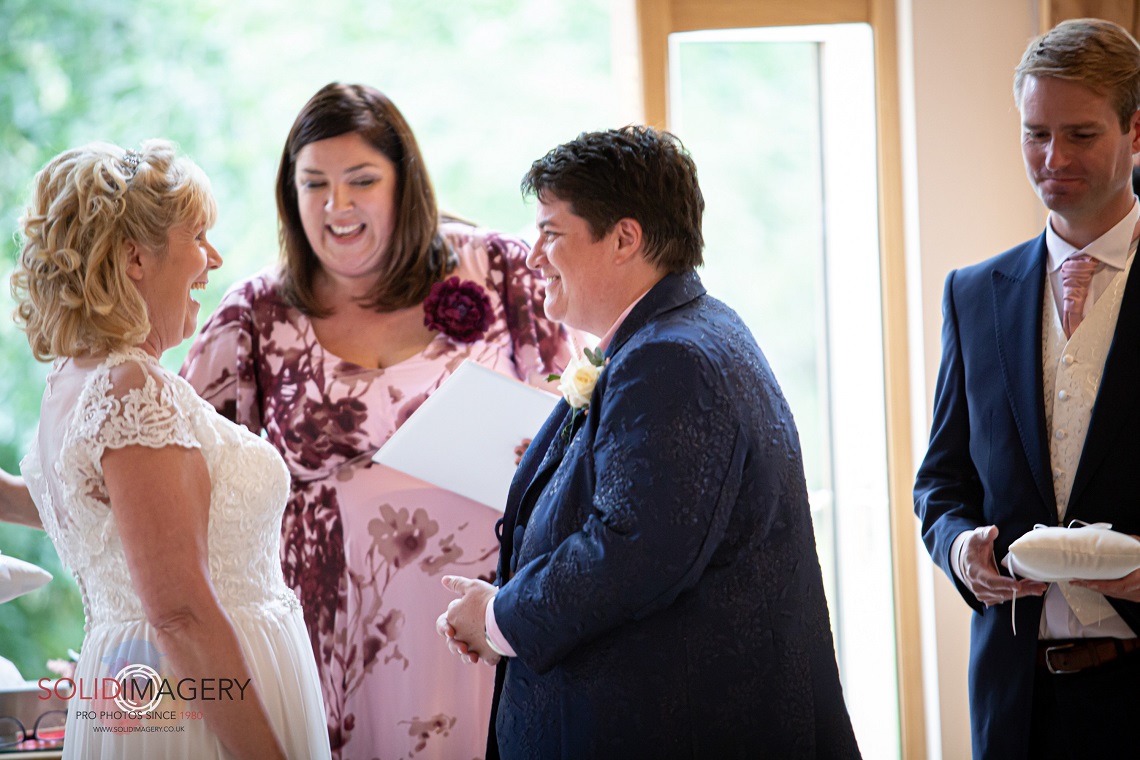 YOU HAVE DIRECT ACCESS TO ME
You'll be able to call me or email to ask any questions, and when we meet for our venue visit, we can run through everything in situ, and I can answer any questions that you have too.  We also check in on Skype as well and we fit these in around your working commitments so you don't need to worry about taking lots of time off just to see me.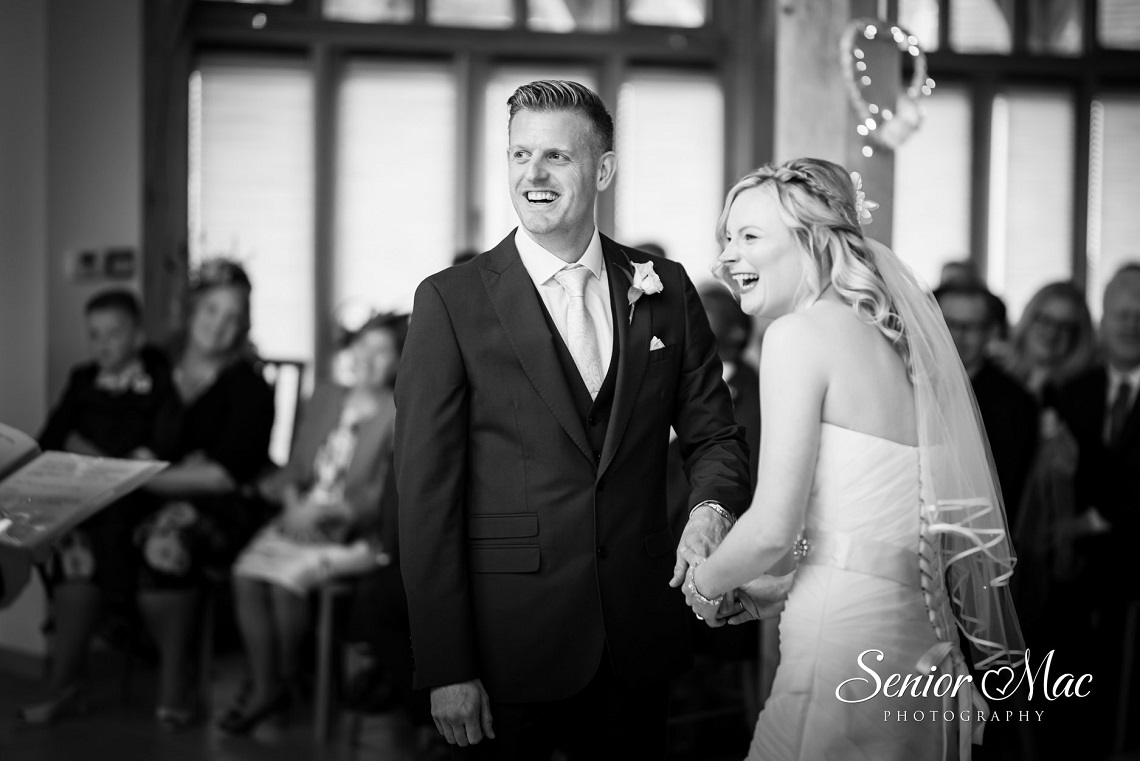 YOU HAVE INPUT INTO YOUR CEREMONY
I positively encourage couples to get involved in the creative process, and so you'll be able to contribute details, tweak it and then together we shape it until you are completely happy with it all. 
I see the words as something that evolves over the course of our journey together and so the first draft becomes more of a starting point to which we add lots of lovely stories and details about you and your relationship so far.
It's also a bit of a trademark of mine to involve guests so that they feel a part of your special day and not just a spectator to it.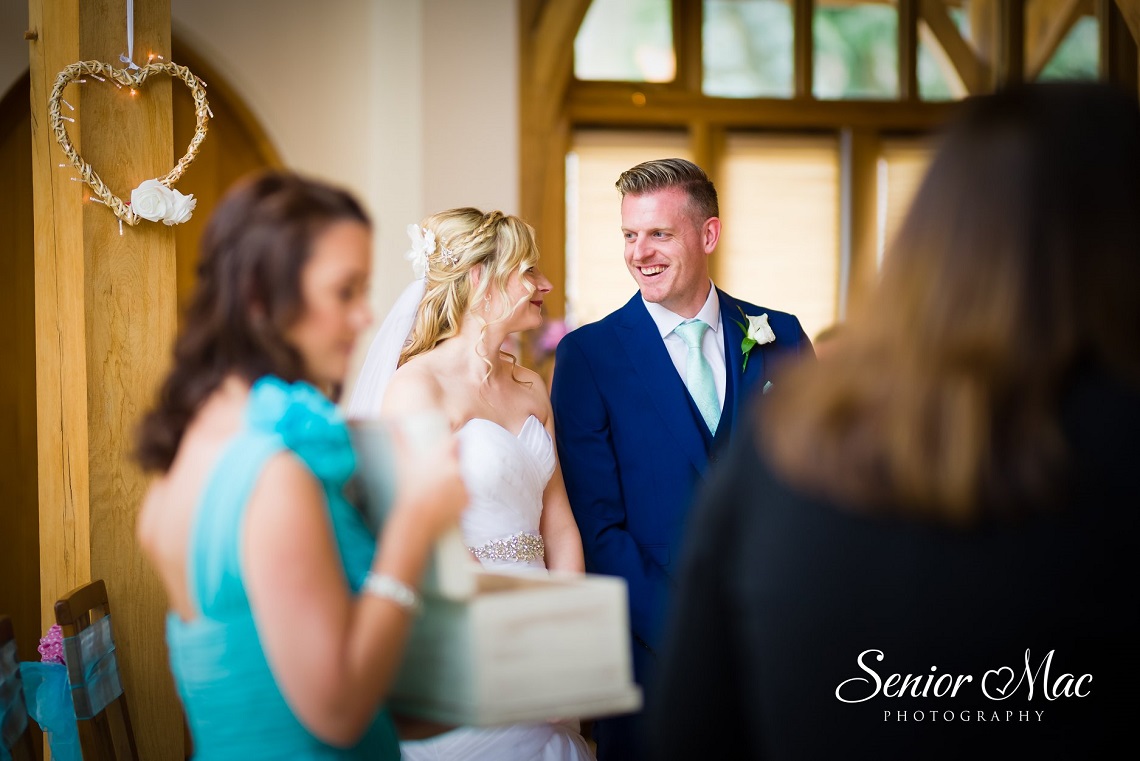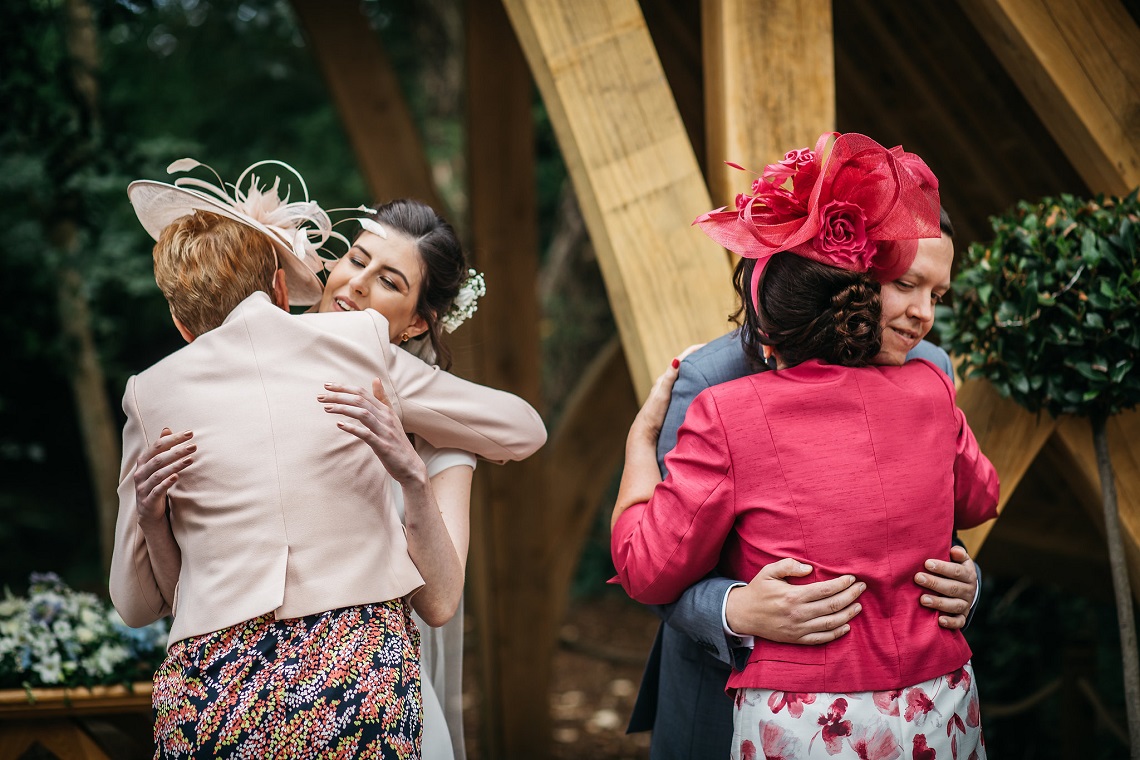 MARRY AT ANY TIME OF DAY, INSIDE OR OUT!
As we only do one ceremony a day, you can CHOOSE which time of day you get married, and it can be inside or outside no matter the time of year.  We work outside all through the latter part of the year and just dress accordingly! 
We conducted the FIRST EVER WEDDING outside in the Spinney and wow, what a setting!!
So if you had always wanted a beautiful autumnal ceremony outside in the SPINNEY, with a canopy of warm coloured leaves overhead, I'm your celebrant!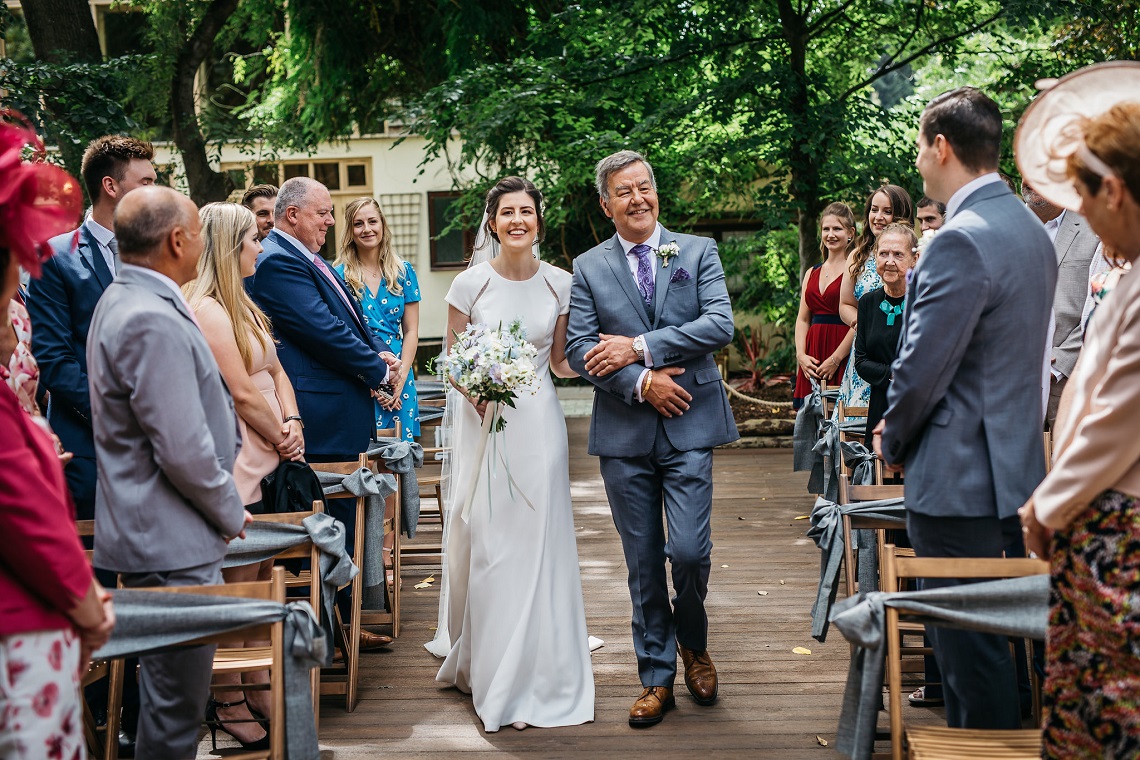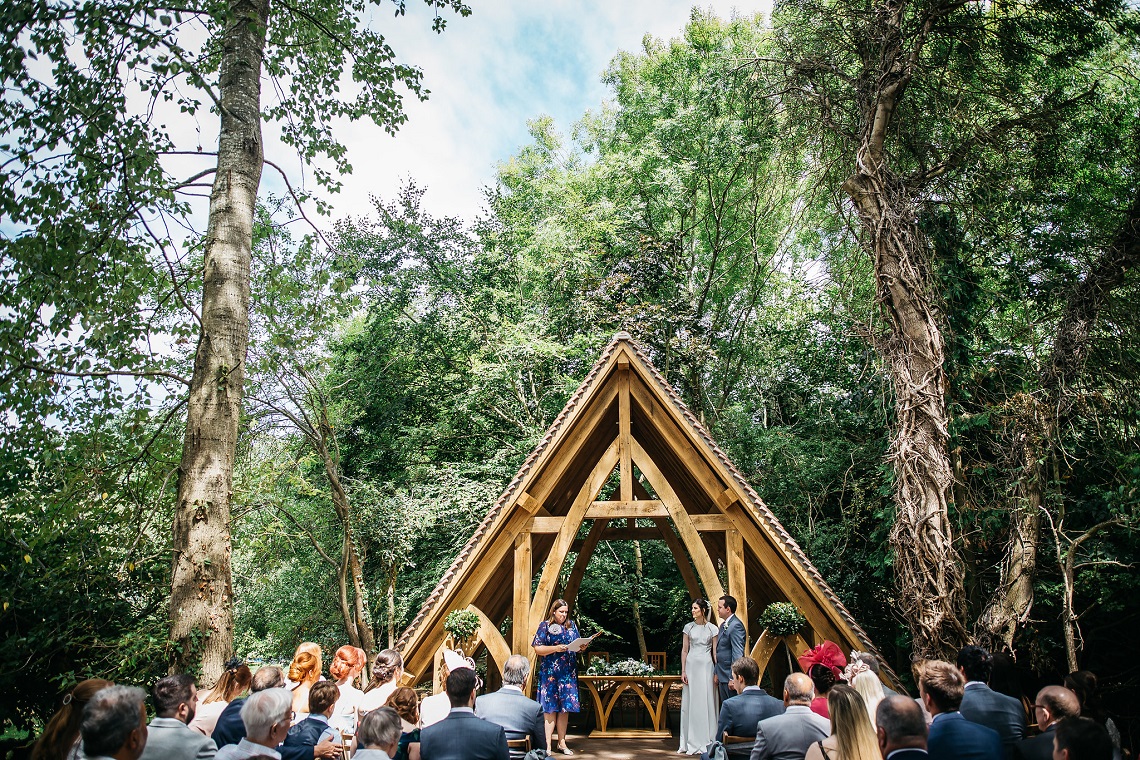 YOU ARE IN SAFE HANDS!
With over 25 years in the wedding industry (initially as a planner and consultant, and now as an award-winning celebrant), you really are in safe hands!  I know Rivervale both as a bride and as a wedding supplier and my couples TRUST ME and they know I have it all in hand.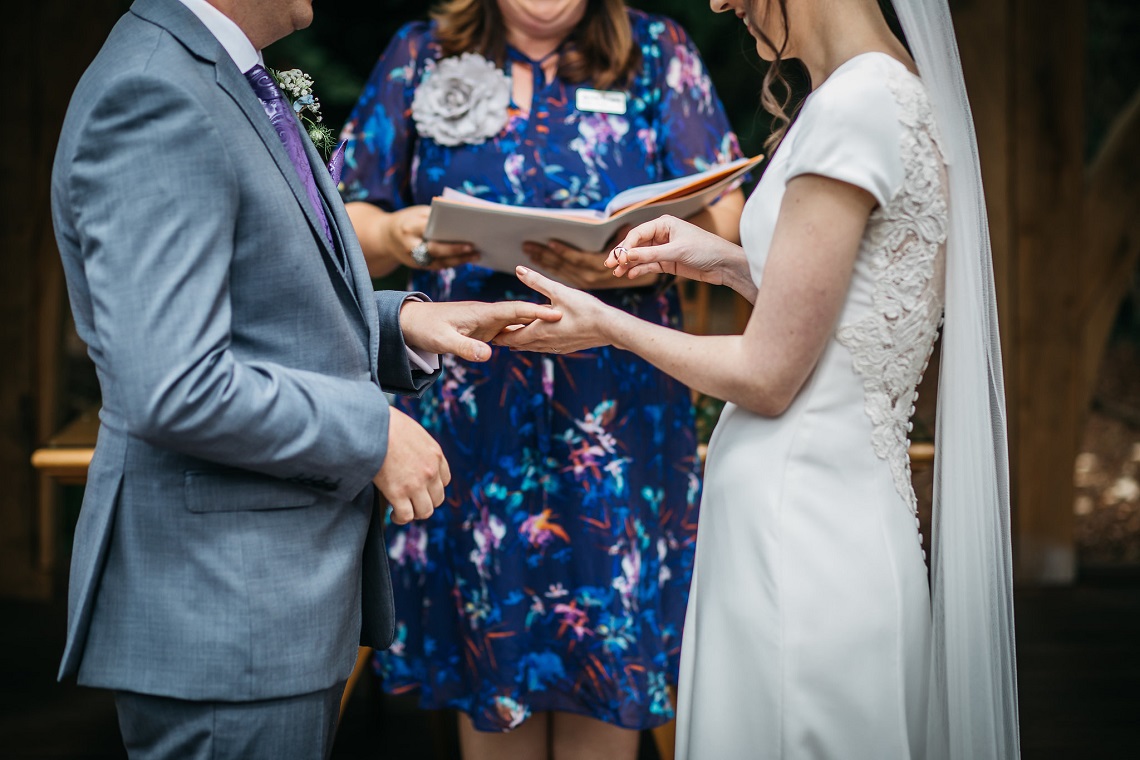 RELAX AND ENJOY
You'll see from our meetings and the details that I send you, I have got it all under control, and so you'll feel more relaxed and able to enjoy the day, without worrying who goes where and does what and when.  It is all mapped out in my ceremony script for you to see that I have thought about all of the little details.
On the day, I am there to reassure you, to guide you and to 'stage-manage' the ceremony so you really don't need to worry about a thing!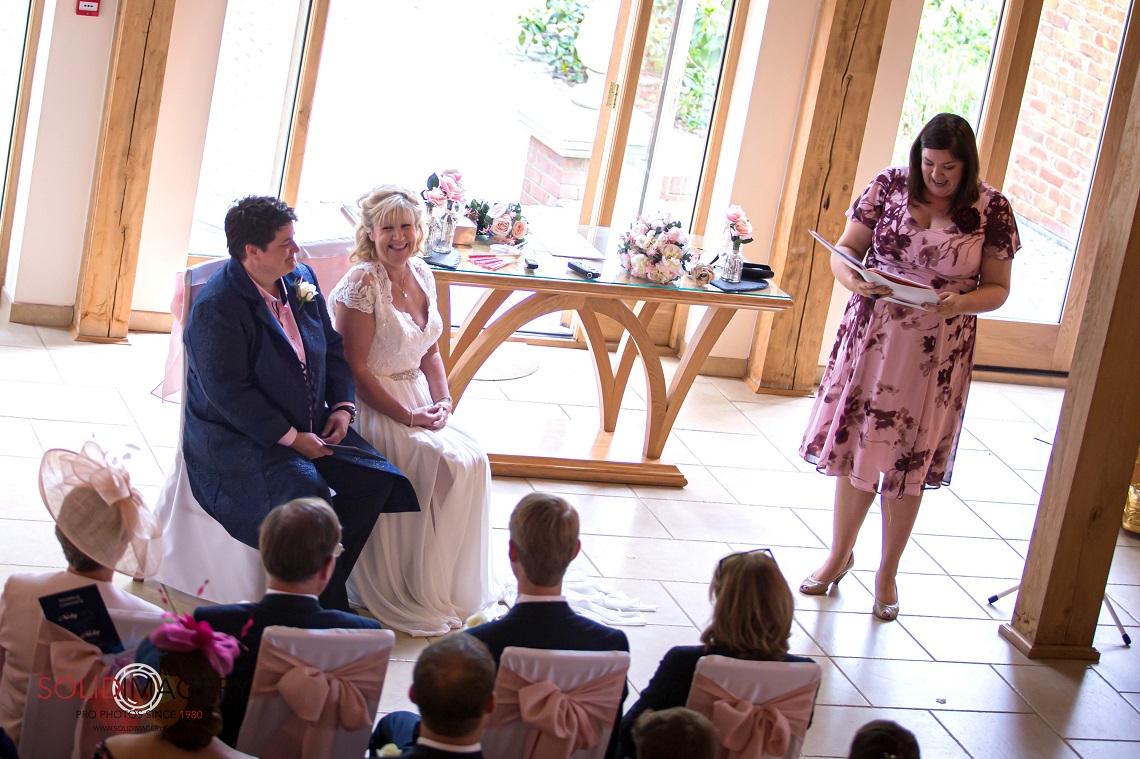 My Rivervale Couples
My couples at Rivervale are all people that have chosen personal and meaningful over and above a standard ceremony. 
They are people that place the ceremony at the heart of their day, and they are wanting to have a relaxed, modern celebration that is completely UNIQUE TO THEM.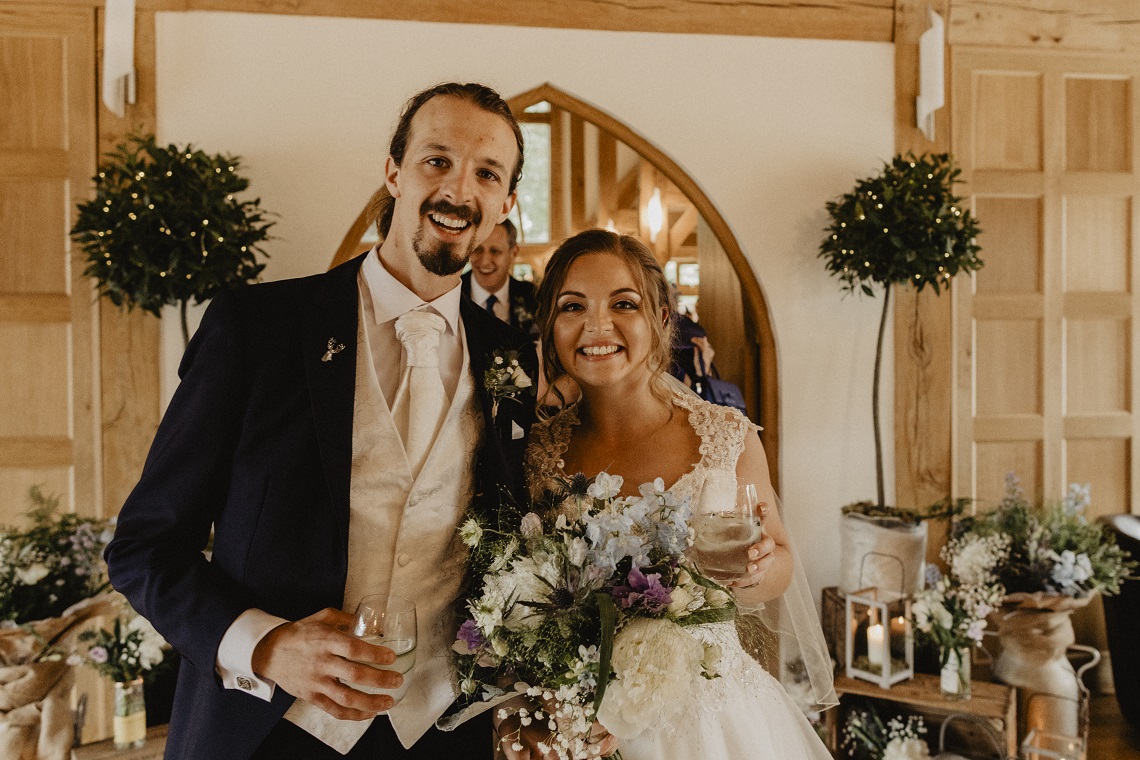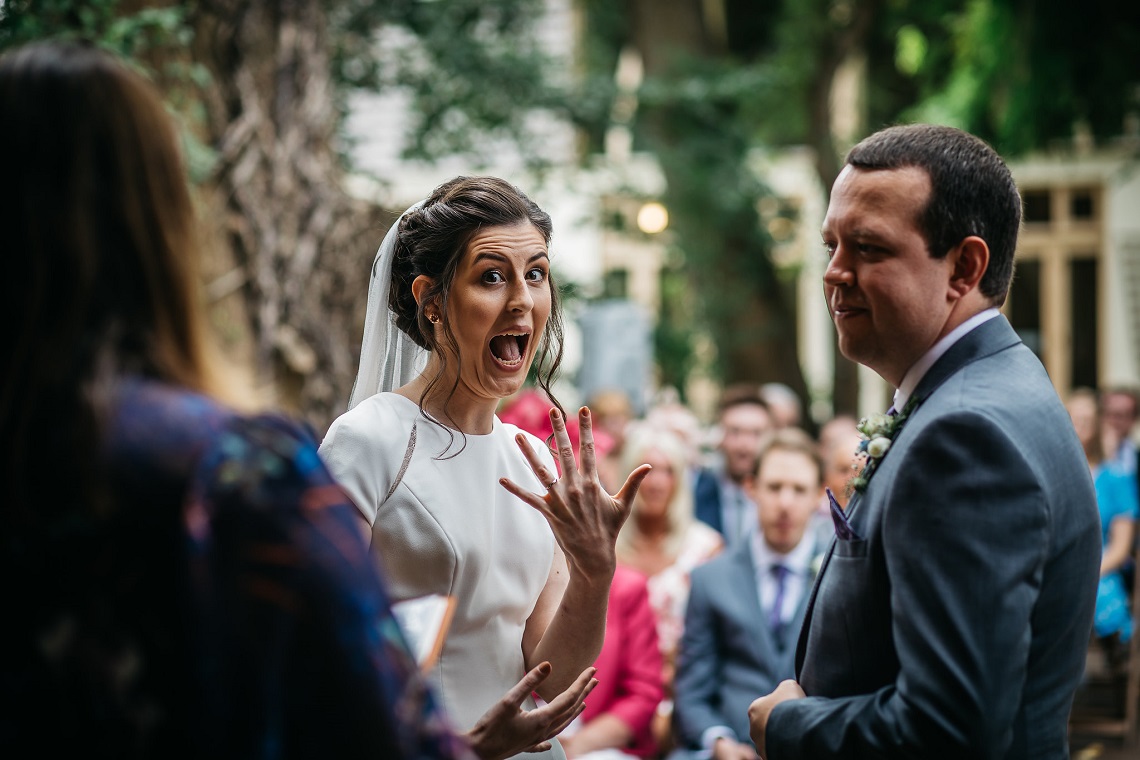 Unique and Personal Ceremonies
As an Independent celebrant, I can include elements of your religion, heritage or indeed family traditions too.  You might want to have a handfasting, or create some special interactive moments that involve family or guests. 
Whoever you are and however you want to celebrate, we are here to help, and with our warm, engaging and natural delivery on the day, we can ensure a truly unforgettable ceremony for you and your guests!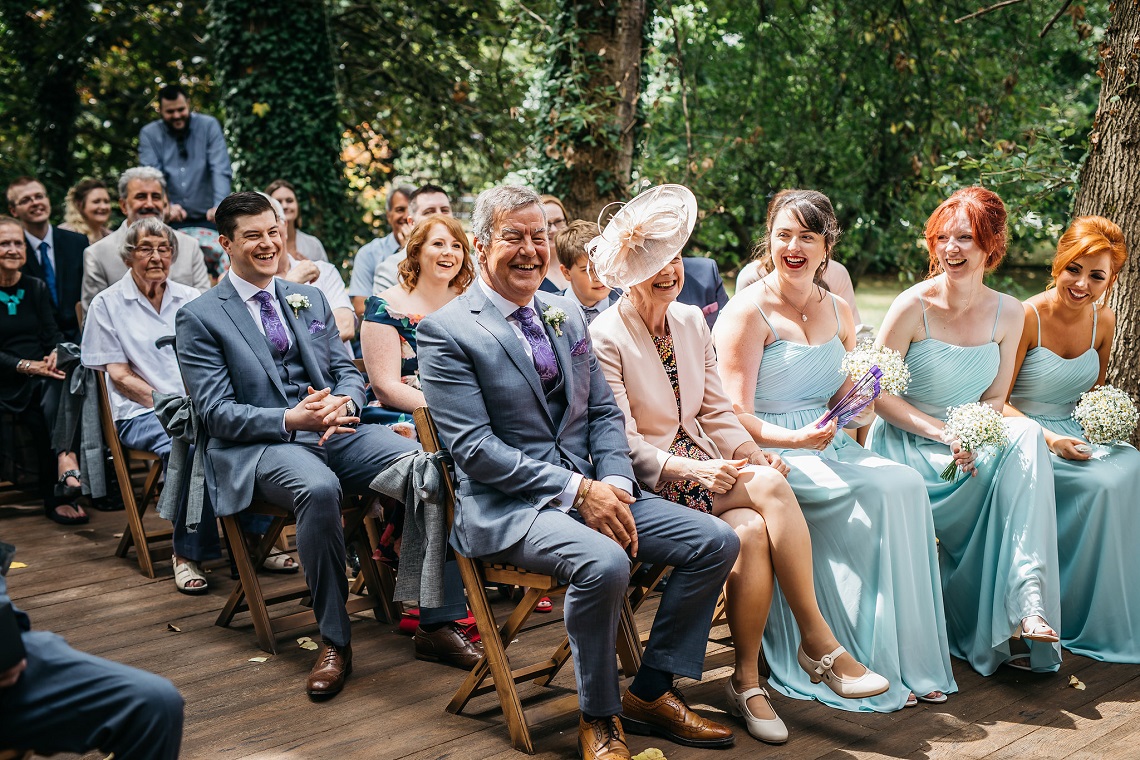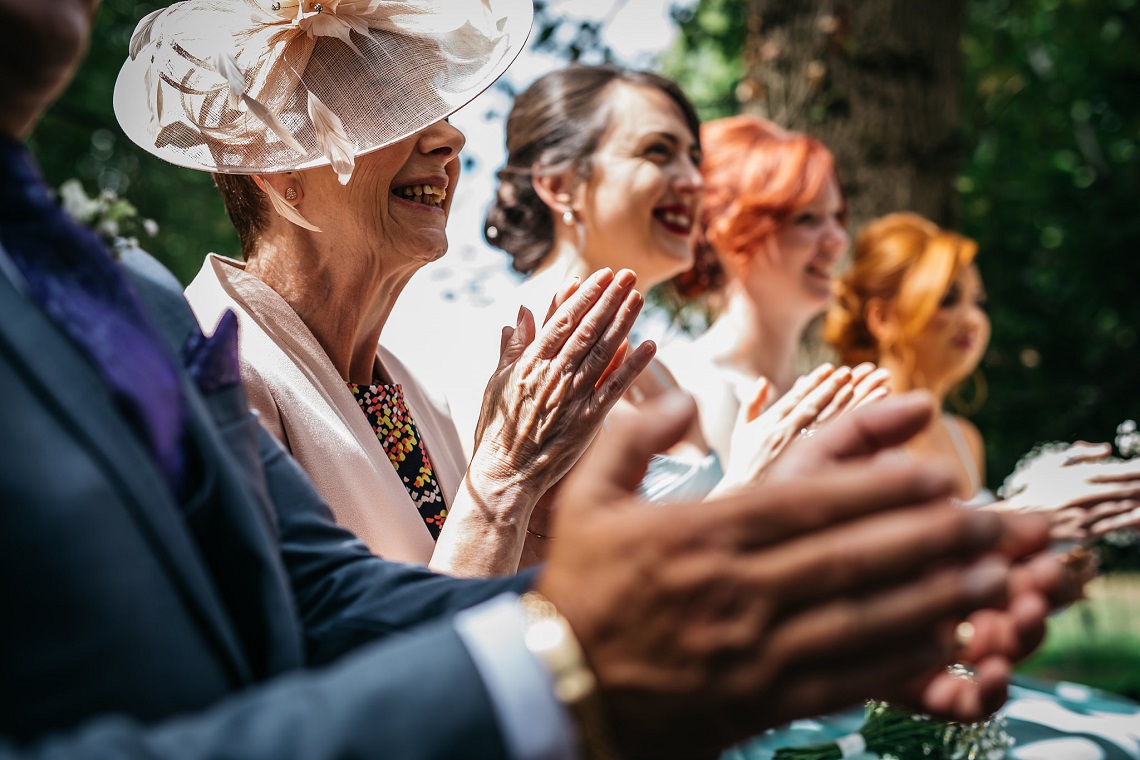 Testimonials
Don't just take our word for it!  See some of our testimonials here.
We consistently receive exceptional feedback from our couples, their families and their guests too!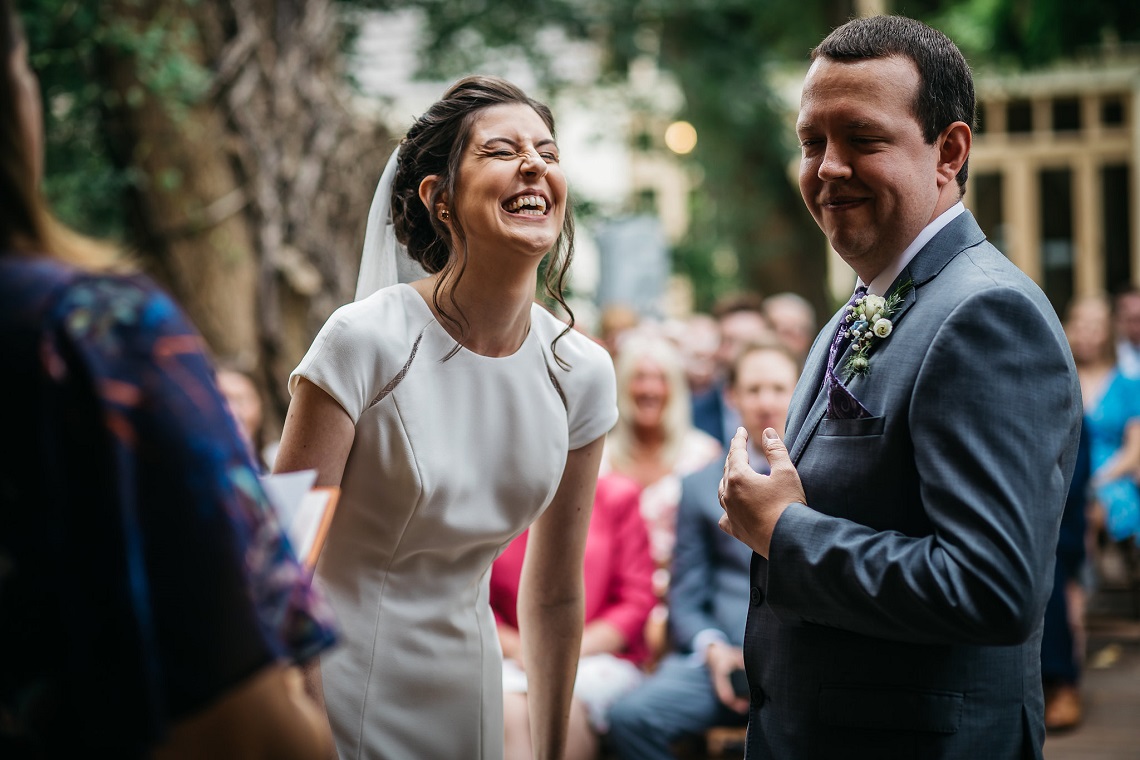 Have an unforgettable day!
If you have been to visit the barn, or are thinking of having a look around, do bear in mind you'll need to decide which type of ceremony that you will want. 
Drink in the ambience inside the ceremony barn, and have a peek at the Spinney outside too. 
Allow us to help you have the most amazing start to your big day, with ceremony words that are all about you!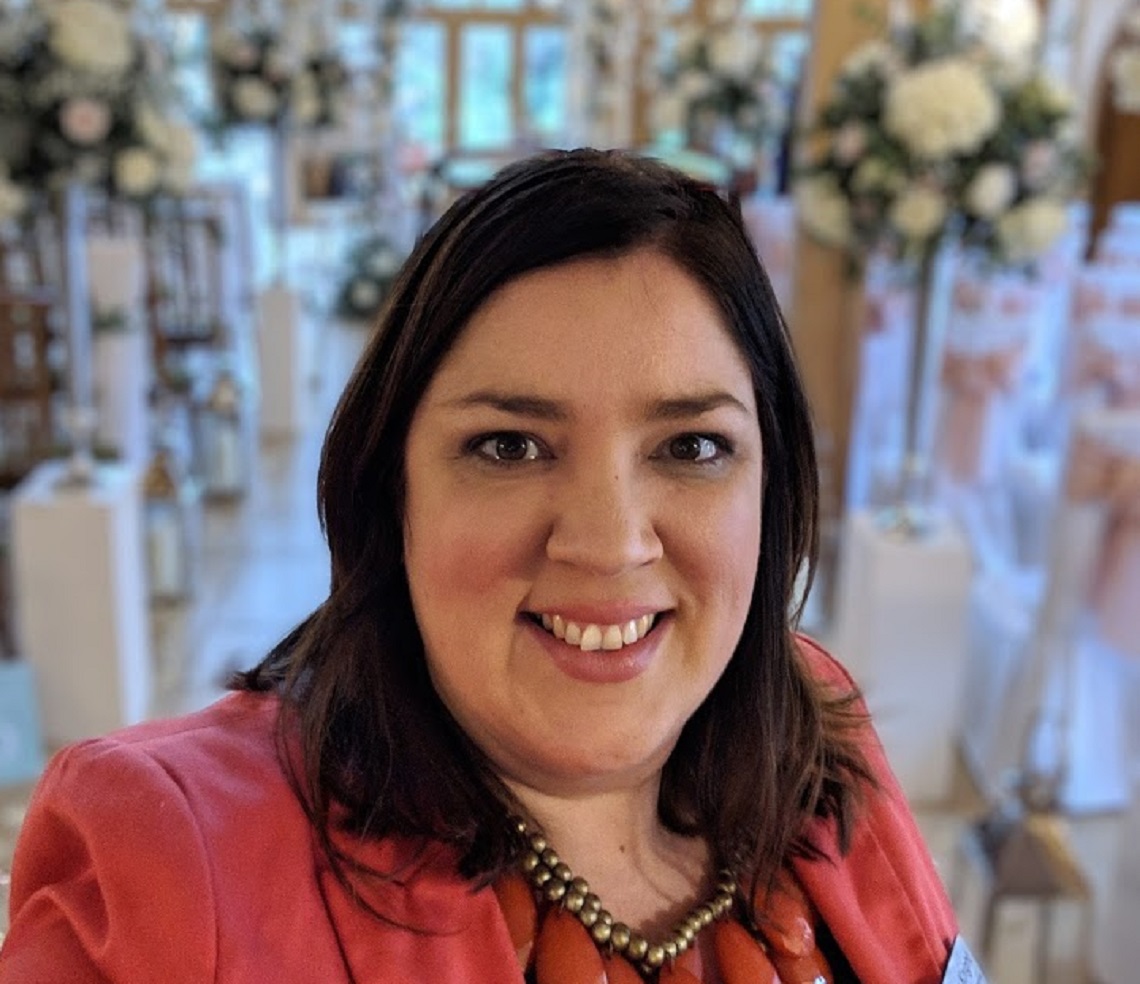 Images: taken by:
Chris Kemp (https://www.chriskemp.co.uk/)
Senior Mac (https://www.snrmac.com/)
LJ Photographics (http://ljphotographics.co.uk/)
Benjamin Stuart Photography (http://benjaminstuart.co.uk/)
Jenny Knight (during wedding showcase at Rivervale Barn)
See more about
Hampshire
Ceremonies