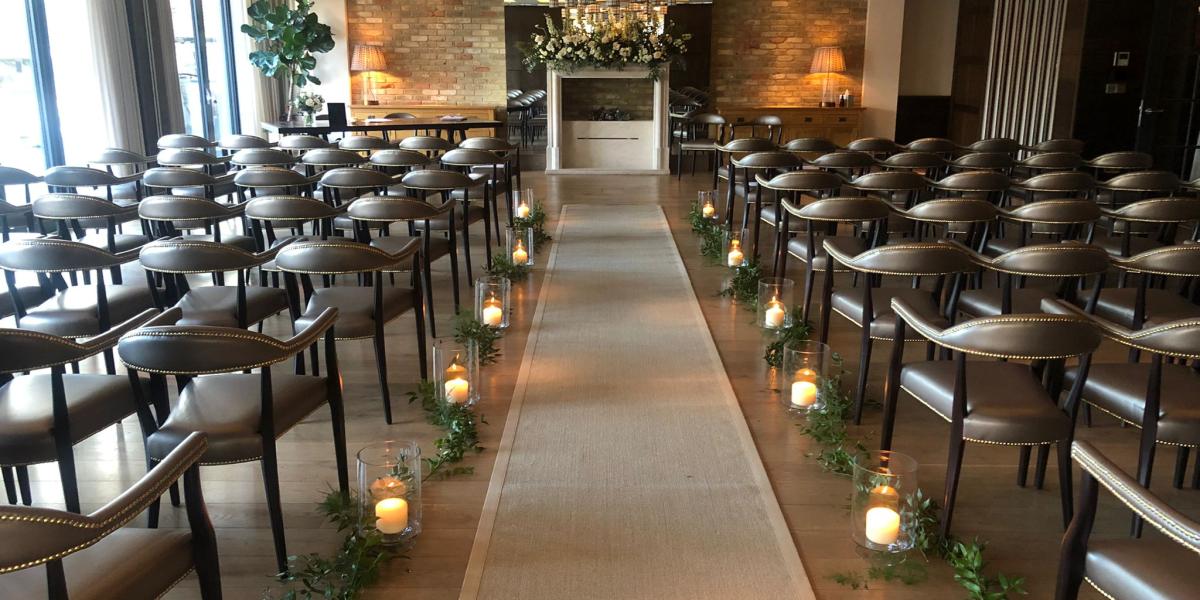 What a way to start off the new year!  My couple reached out to me back in early 2020, and experienced several postponements before we picked up speed again with planning and creating their lovely ceremony.
From our first chat, I could see just what might suit them and filled a couple of pages with notes about ideas for their special day.  As the months went by, these two overcame disappointment as they reset their plans and began looking forward to a January wedding this year.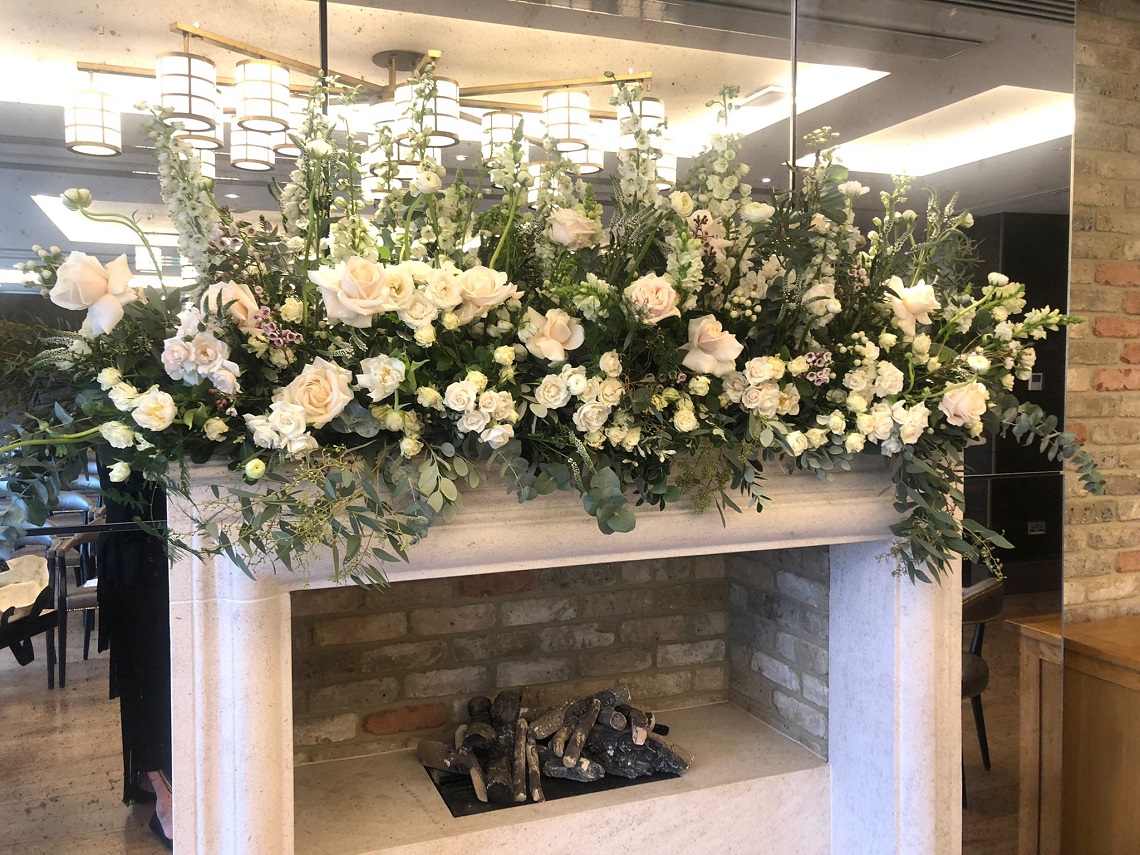 After several more chats and lots of running through ideas, we finalised their ceremony script and were ready for the big day!  My bride Julia and I have an awful lot in common and I loved hearing their stories and enjoyed the little email exchanges and messages along the way.  By the time their day arrived, I was so excited for them both, and couldn't wait to bring their special words to life.
When I arrived, I met with the fab (and very funny) photographer Paul, and the venue staff.  We ran through some of the things relating to the ceremony and agreed cues and little details that would make everything run smoothly.
I met with Simon (the groom) and checked to see how he was before heading up to see the bride.  He was looking so very dapper and was very calm and collected.  As I popped in to see Julia she was pretty much ready and just needed to get into her dress.  The atmosphere was relaxed but there was definitely excitement!  It was so lovely to finally see them both happy and looking forward to the day ahead of them.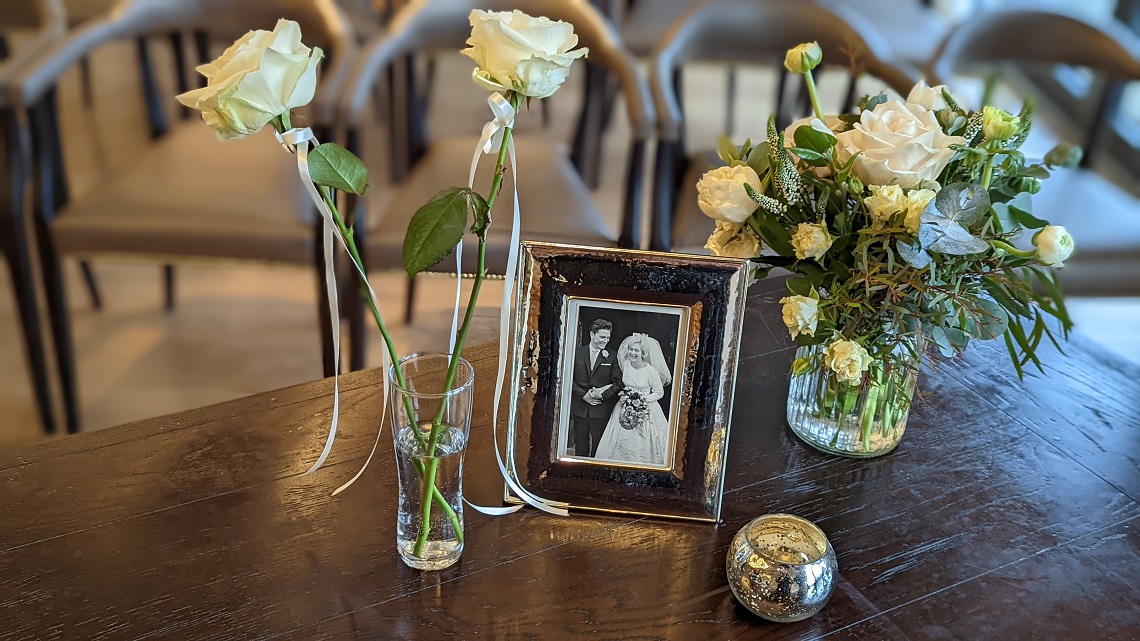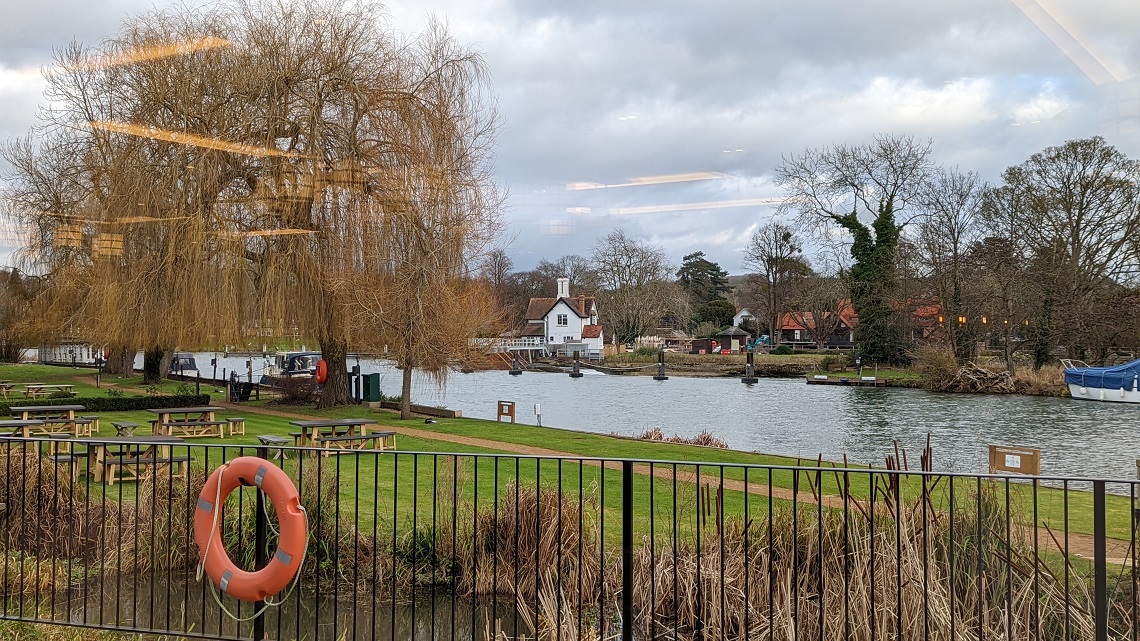 After a few last checks and some tweaks we headed back to the ceremony space which looked gorgeous.  The room here at the Swan has views of the river all along one side, and at the back of the room you can see the lock and boats all bobbing away.  It is such a beautiful setting.
Julia had arranged for elegant white flowers and greenery to adorn the fireplace, and all of the reception tables, and lanterns lit her path all the way down the aisle.  It was perfect.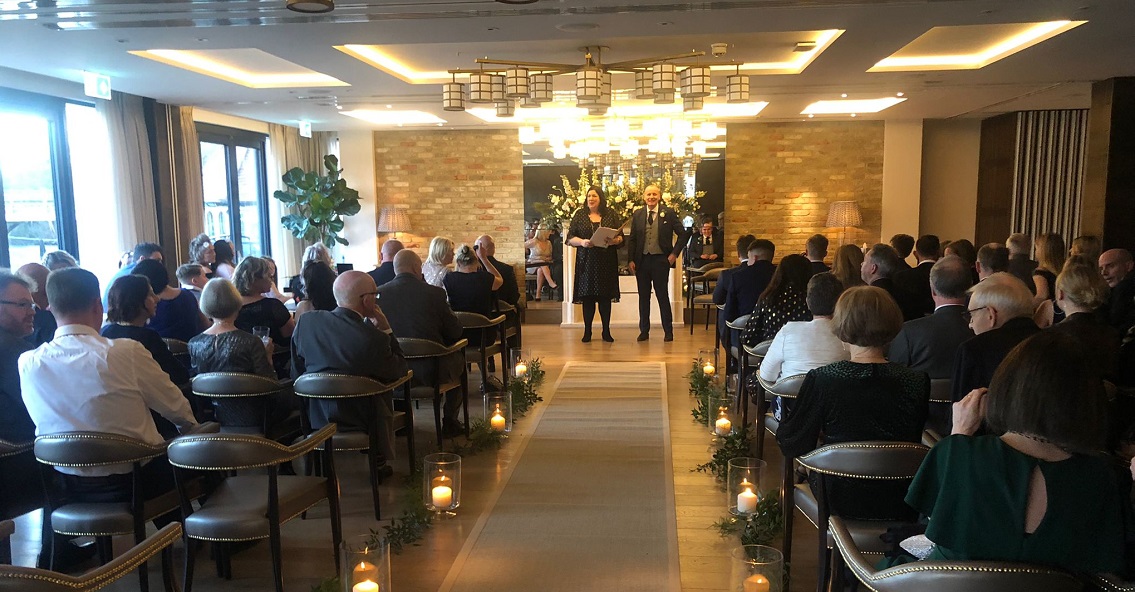 As guests came in to be seated the energy that was in the bar, transferred into the room and everyone looked and sounded ready to celebrate!  it was a packed ceremony room and as we welcomed everyone and awaited the arrival of the bride, we made sure that everyone knew just what the order of the day was. . . to get involved and to celebrate with them both! 
As Julia came in she looked breathtaking!  In a fitted gown with off-the-shoulder straps and a fab neckline, she was the picture of elegance and looked very happy to be finally having the ceremony that we'd planned.  As she and Simon were united at the front, guests settled and everything that we'd spent two years discussing, finally came to fruition.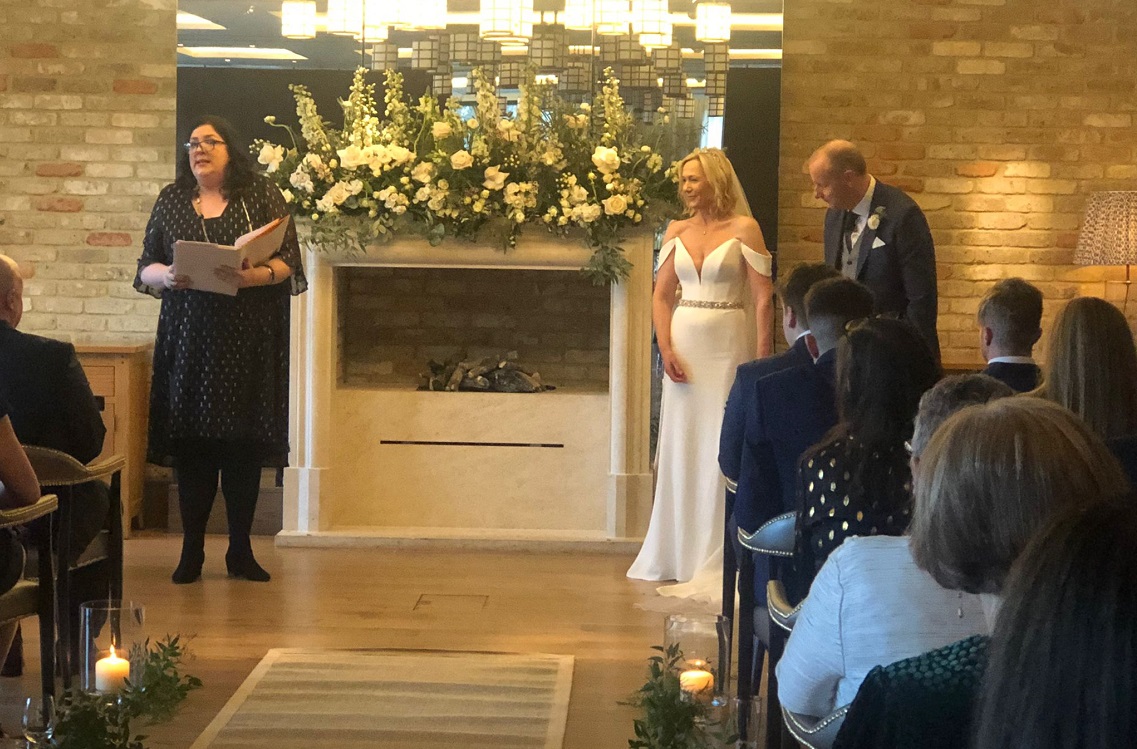 Guests were delighted to be a part of the day, and I made sure to keep them engaged and involved throughout.  With huge cheers, and lots of participation we really set the tone for the day, and as we progressed through to their love story, everyone was fully invested in what was happening.  I absolutely love telling a couple's story, it's where things really get personal and we help to bring together all of those jigsaw pieces so that the story is complete for everyone there. 
"It was in January 2020 (10 years after their New Year's Eve dinner date) that Julia and Simon got engaged.   He took to bended knee on Julia's birthday and asked her to be his wife.  
 
She said yes, although it was amidst some confusion as she had actually asked for some wellies as a present so this had most definitely taken her by surprise!"
 
By the time we reached the vows, there had been laughter, tears, lots of whoops and cheers and unbeknown to them all we were about to take things up a notch!
The couple exchanged their special vows, and we explained how we would love for everyone to physically have a chance of being involved, and so we sprung a little surprise on them all.  Having introduced what we were about to do we paused to watch faces break into smiles, and the room fill with squeals and laughter. I'm certain that the photographer caught some wonderful expressions on camera at this point!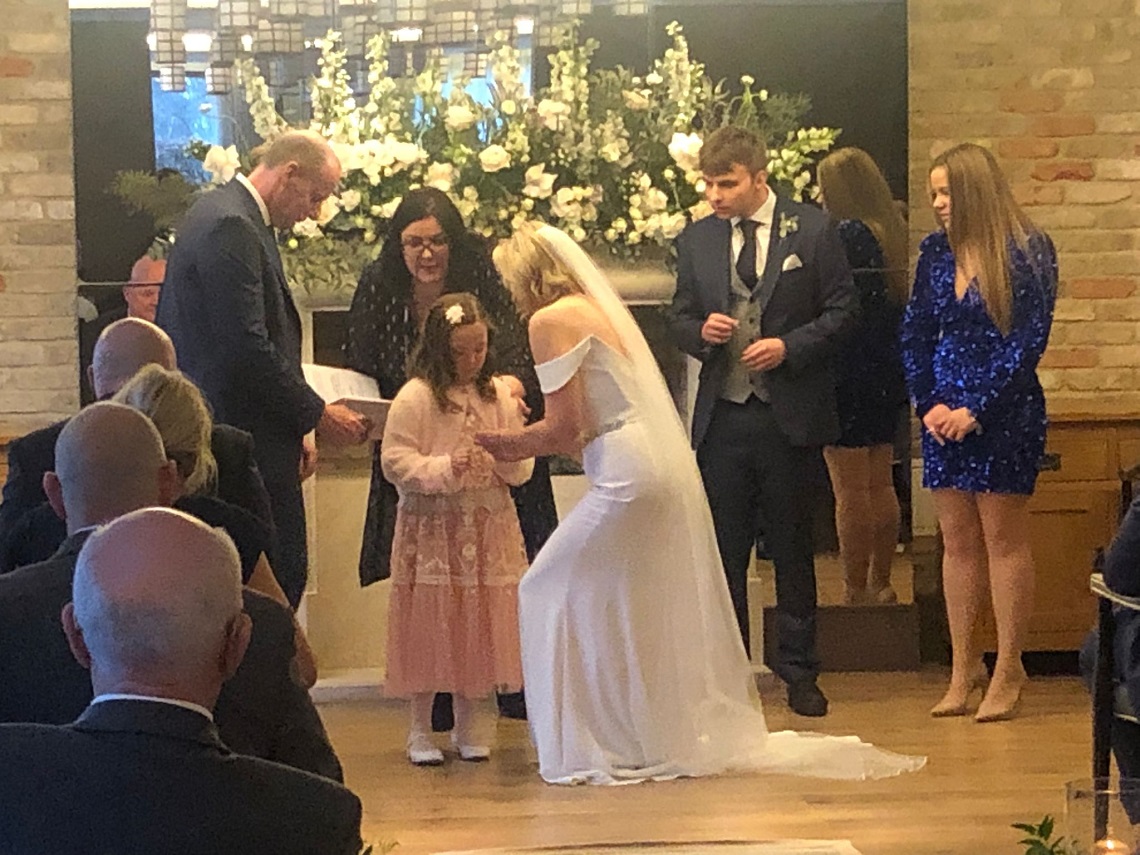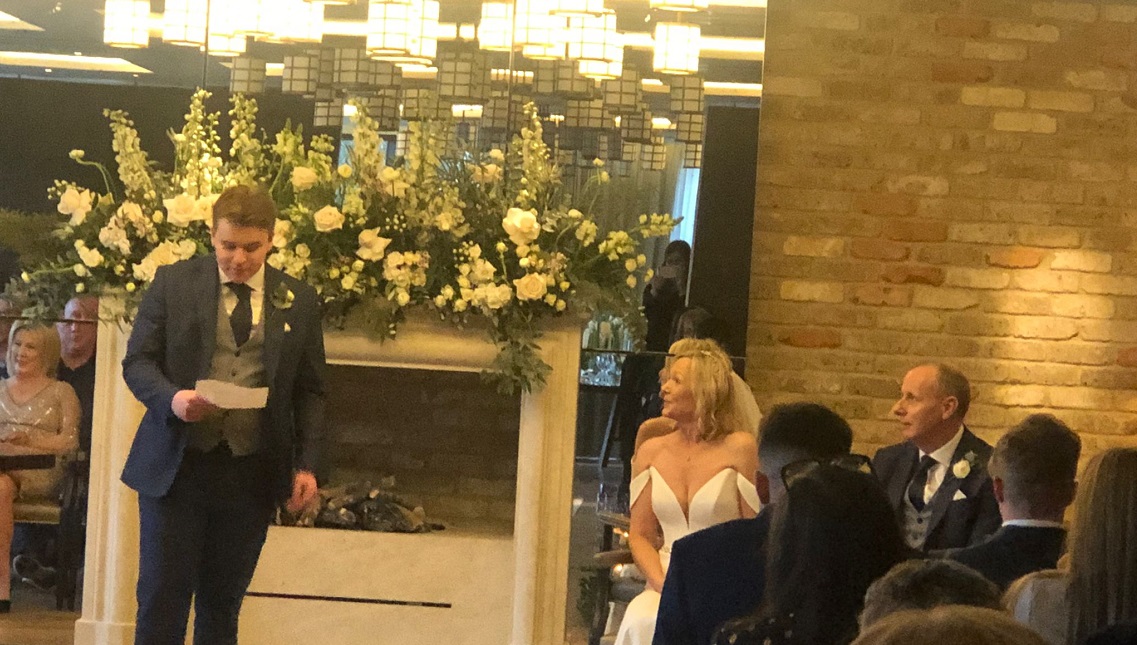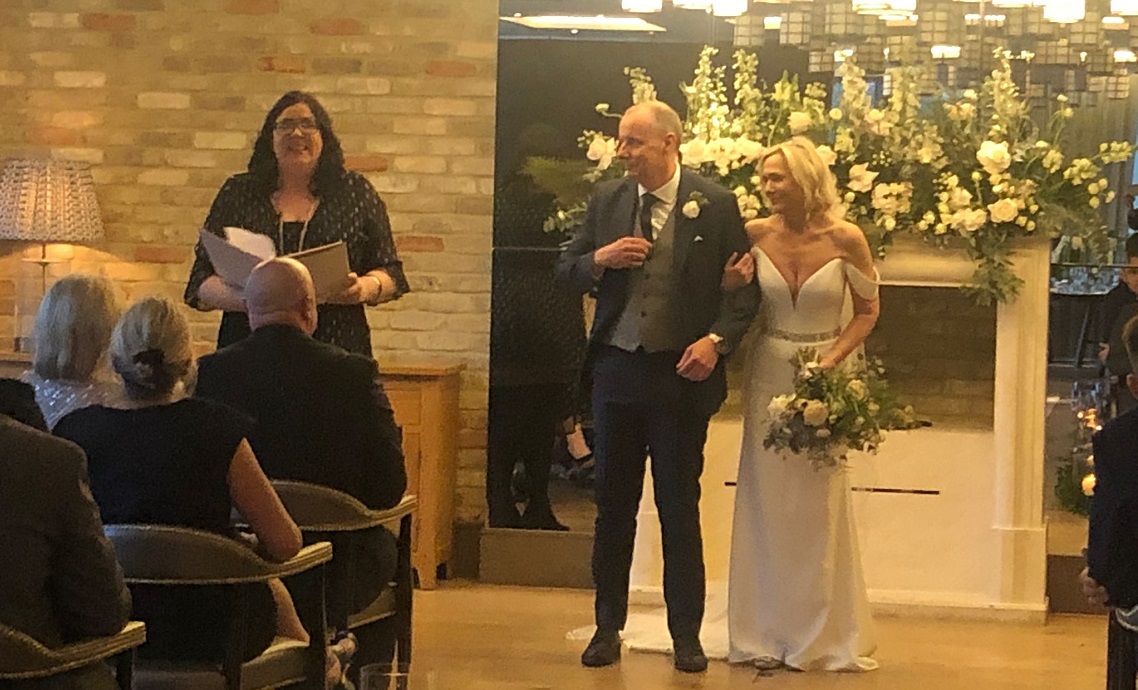 Afterwards, the couple then moved to sign their wedding day certificate, with the help of the groom's three sons and then it was time to present them back to their guests. 
As I brought everything to a crescendo and encouraged guests to cheer (and dance!) as Julia and Simon walked back down the aisle, the space erupted with lots of clapping, cheering and Julia's fab exit music by Dua Lipa. 
We had successfully created the perfect atmosphere for their celebrations, and given this amazing couple chance to share their words with one another in front of all of their nearest and dearest.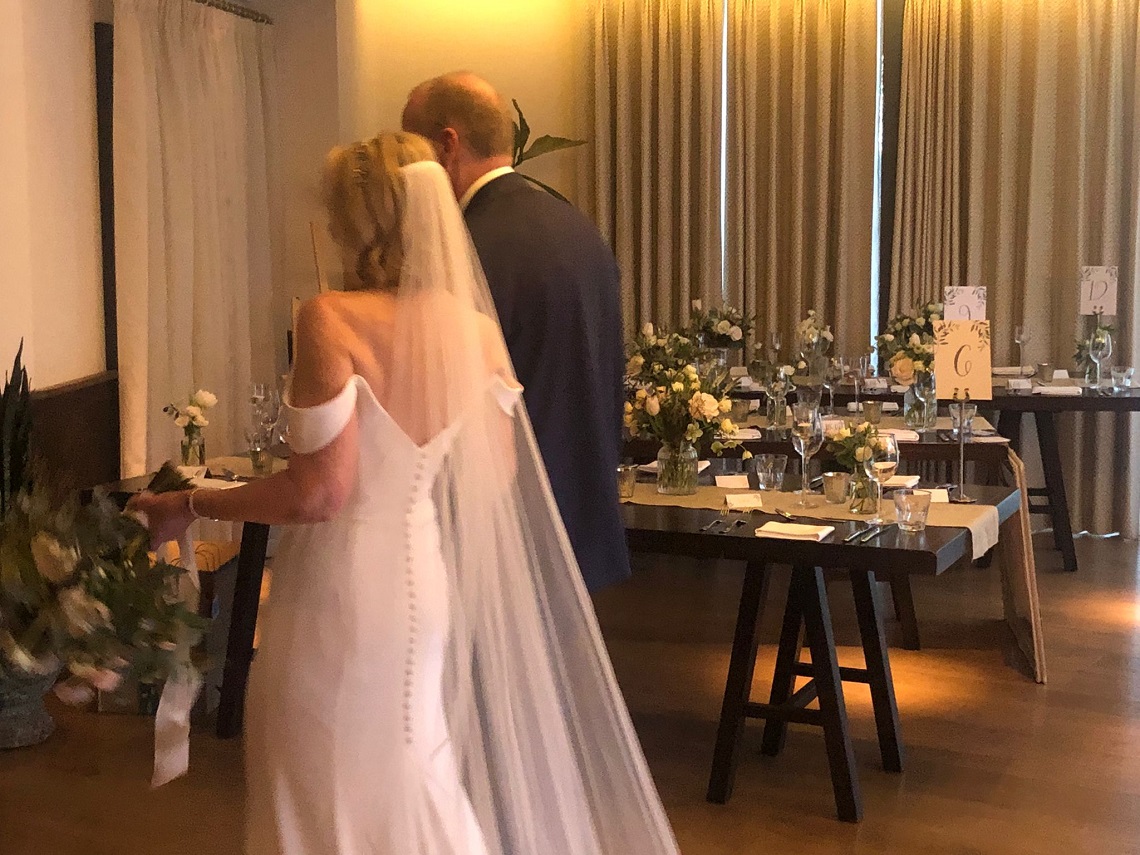 What an incredible couple, and a truly fabulous day!
Congrats to Julia and Simon.  May you have a future filled with love, laughter and happiness!
Jenny
x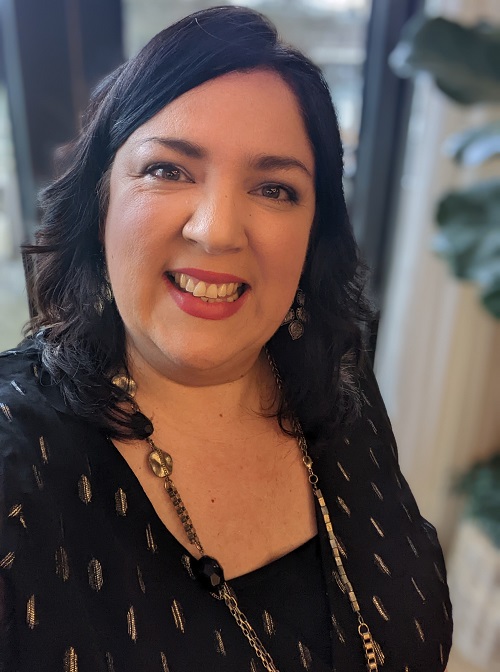 (Images used in this blog were taken by Jenny and Louise from Knight Ceremonies - we look forward to seeing the official pics soon!)
------------
Dream Team:
Celebrant: Jenny (Knight Ceremonies)
Photographer: Paul Wilkinson
Venue: Swan at Streatley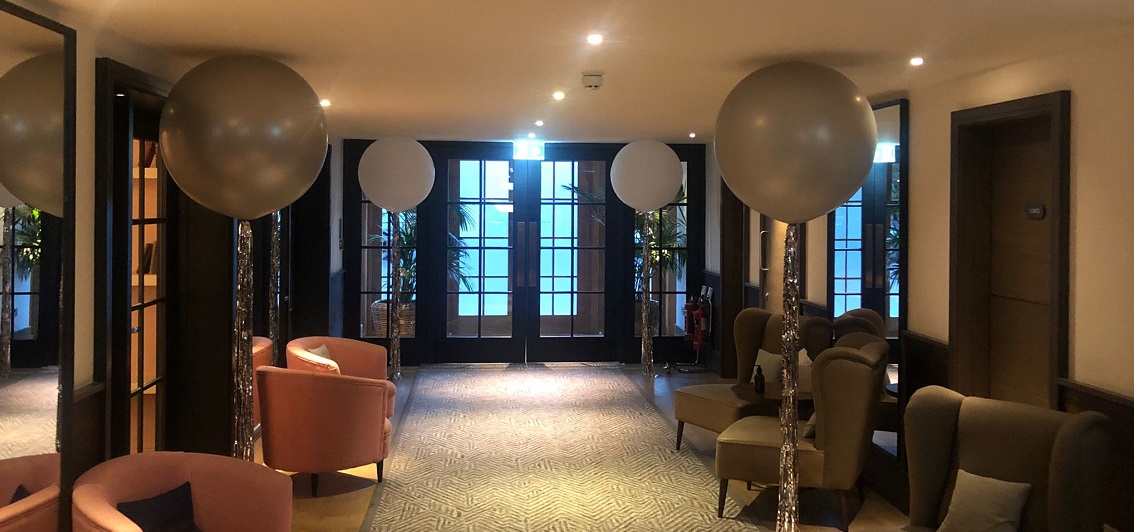 See more about
Berkshire
Ceremonies