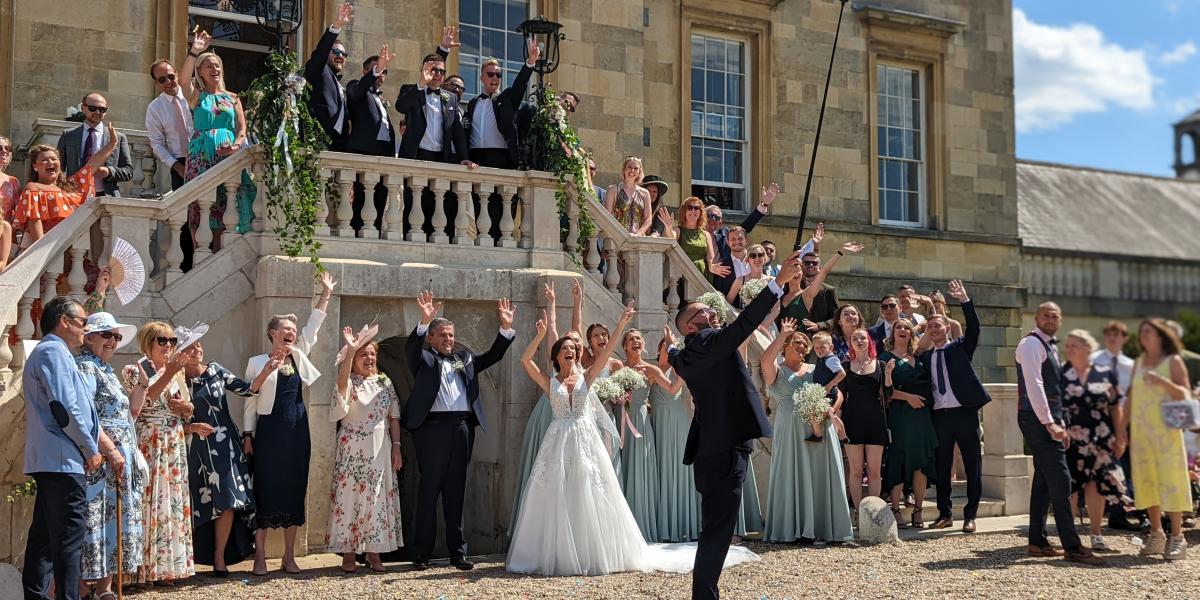 It was in November 2020 that I first heard from this amazing couple.  The groom is from Honduras and the Bride from the UK, and they met onboard a cruise ship in a complete sliding doors moment.  A romance blossomed, challenges were overcome and the most incredible experiences were enjoyed.
It was music that provided an opportunity to bond on their first night out, and it is this that remains a constant connection between them.  My bride is a singer and dancer, and the groom is a DJ and together they now run a business very much immersed in music still today.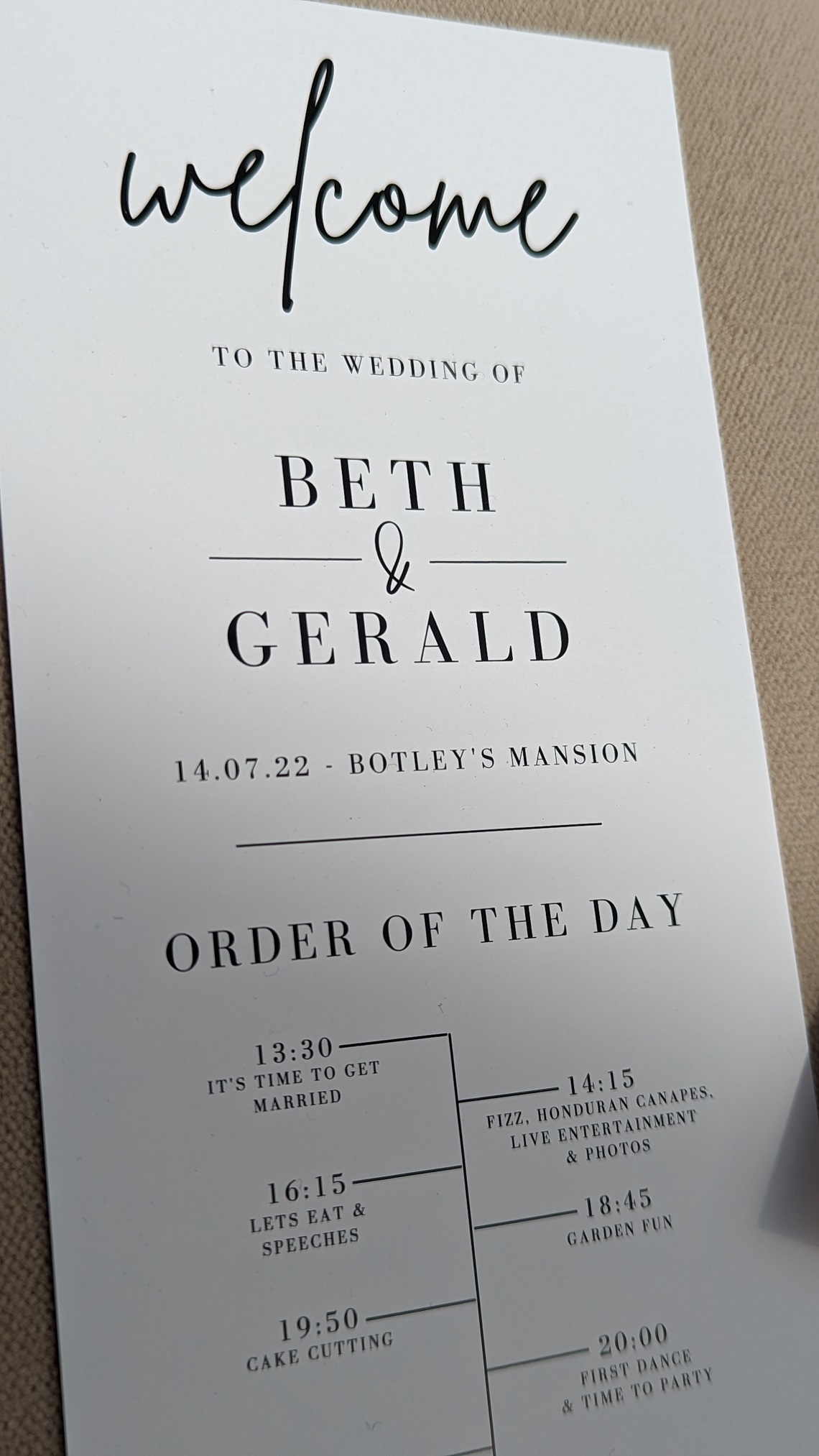 Our initial discussions had me hooked and I honestly couldn't wait to get writing!  Over the course of the following months, and throughout the pandemic, they spent long periods of time apart and I remember checking in with my bride whilst she was on her own and planning the wedding, and we really got some fabulous ideas and details down on paper ready to be woven into their unique and very personal ceremony script.  It was really beginning to take shape and as the date drew nearer, and these two lovely people were finally united again at home after the Groom's last cruise ship contract, planning really stepped up a gear and I got to meet them in person at the venue to talk through everything.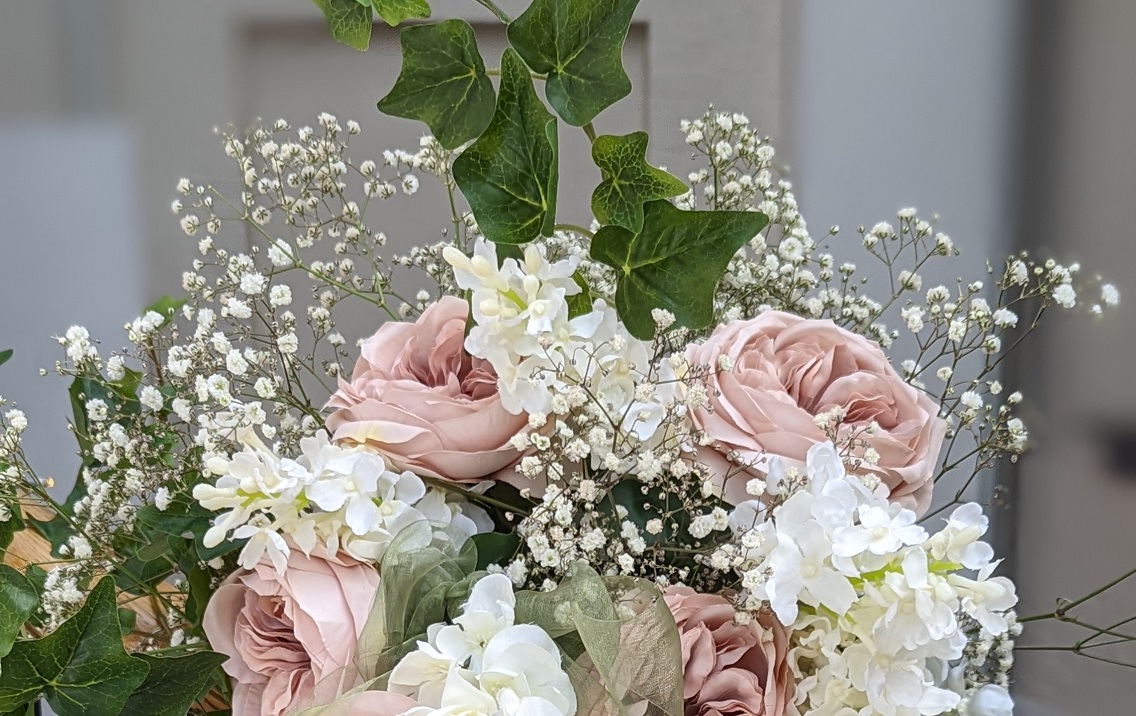 By the time their date came around, I felt like these two really were on the verge of something special.  After all of their hard work just getting to a point where they could be together full time, and all of the efforts in planning their big day, it was about to happen and it was time for them to step back, relax and let all of their suppliers do their thing and bring it all to life.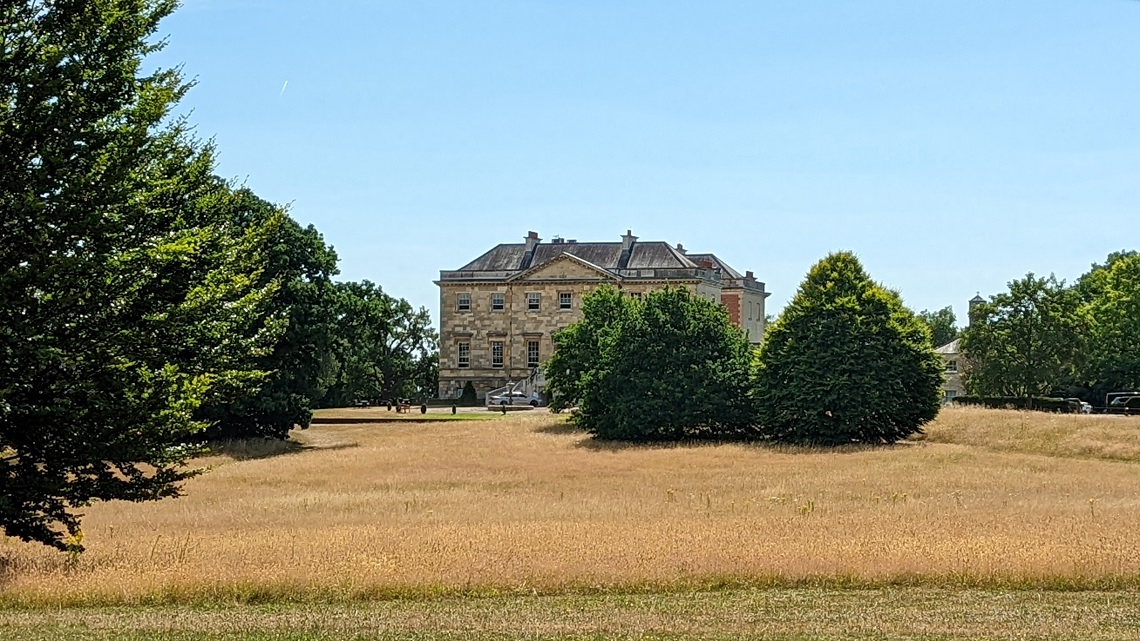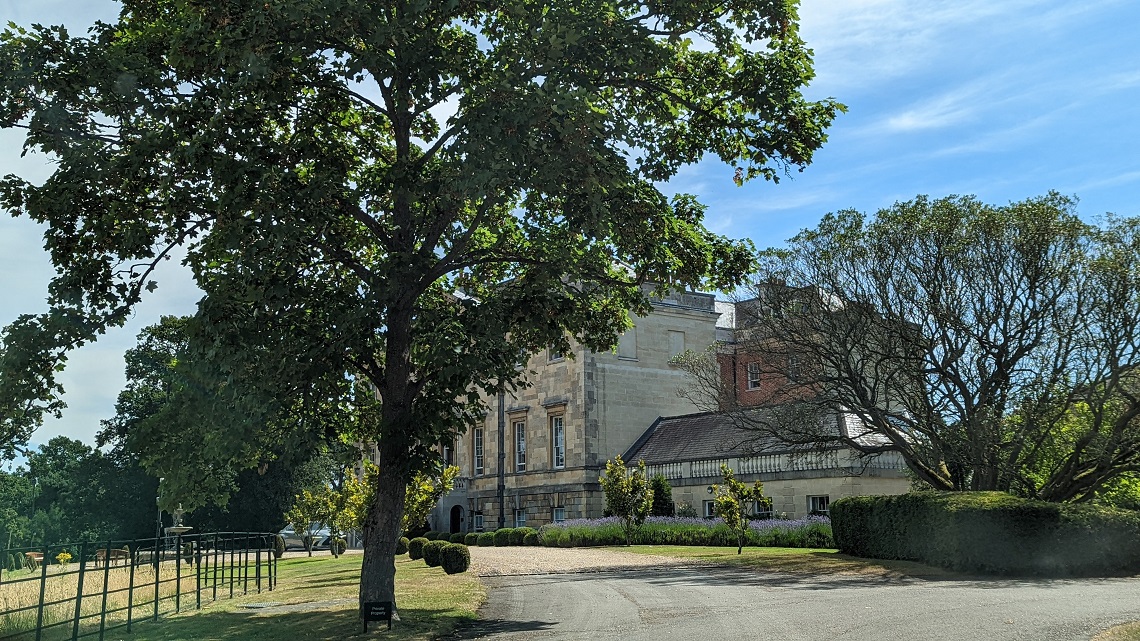 When I arrived at Botleys it was a beautiful day, there were blue skies, and seeing the house set amongst the grounds as I came up the drive it just looked majestic. 
The suppliers that I met (the wonderful cake makers, and the venue co ordinators) were all buzzing with excitement, busy setting things up and making final checks and adjustments.  I set my things up in the gorgeous Atrium and ran through everything to ensure the space worked and that everyone could see what was about to happen.  It was all looking beautiful and just as I had imagined it would do.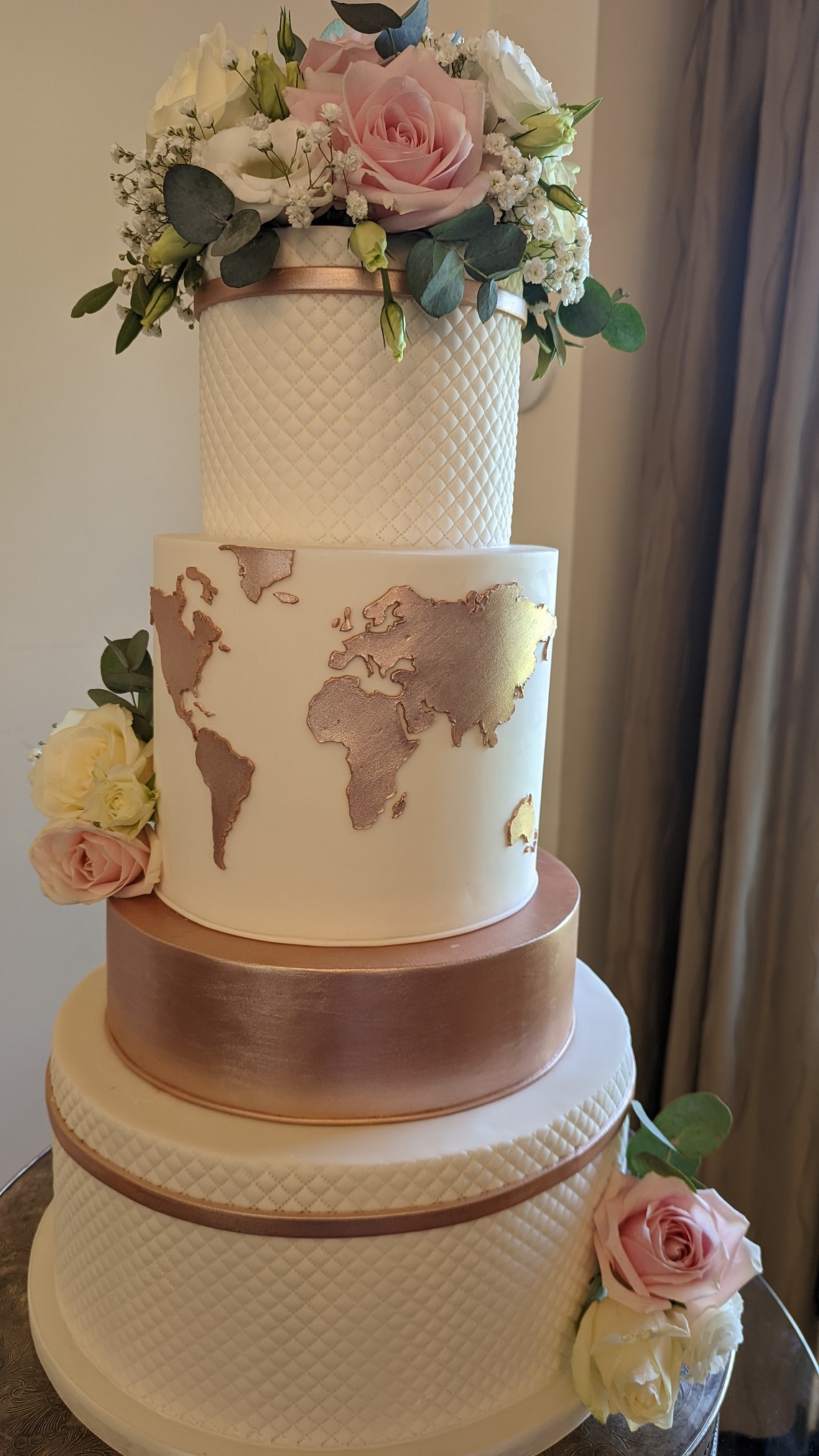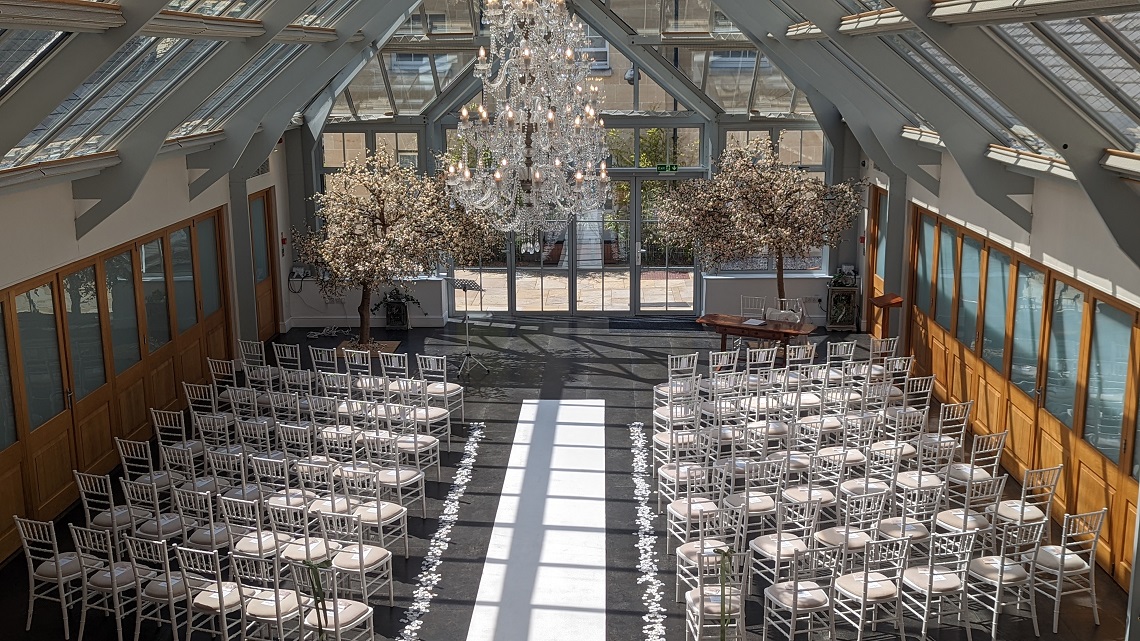 I met the groom and his family, used my (somewhat rusty) Spanish to welcome his best man and mum, and then checked in with the bride's father and her bridesmaids.  As I entered her room I could see that she was getting a little overwhelmed.  She could see people arriving, she got to see her groom arrive and the tears fell.  I reassured her that I'd got her back, and that I would look after them and make sure that they got to enjoy it.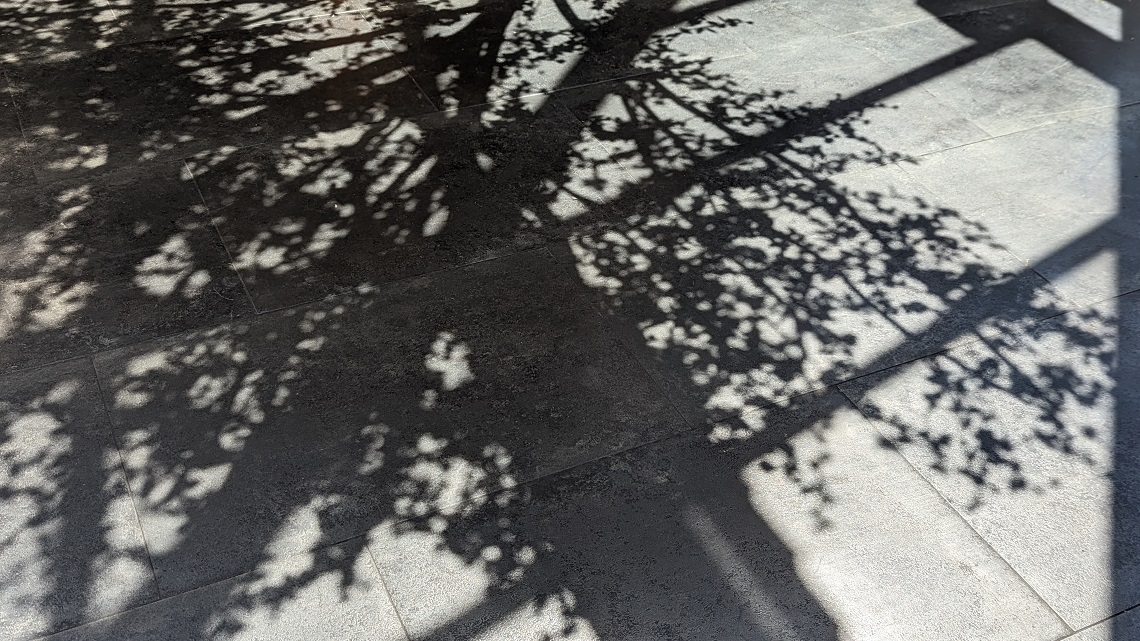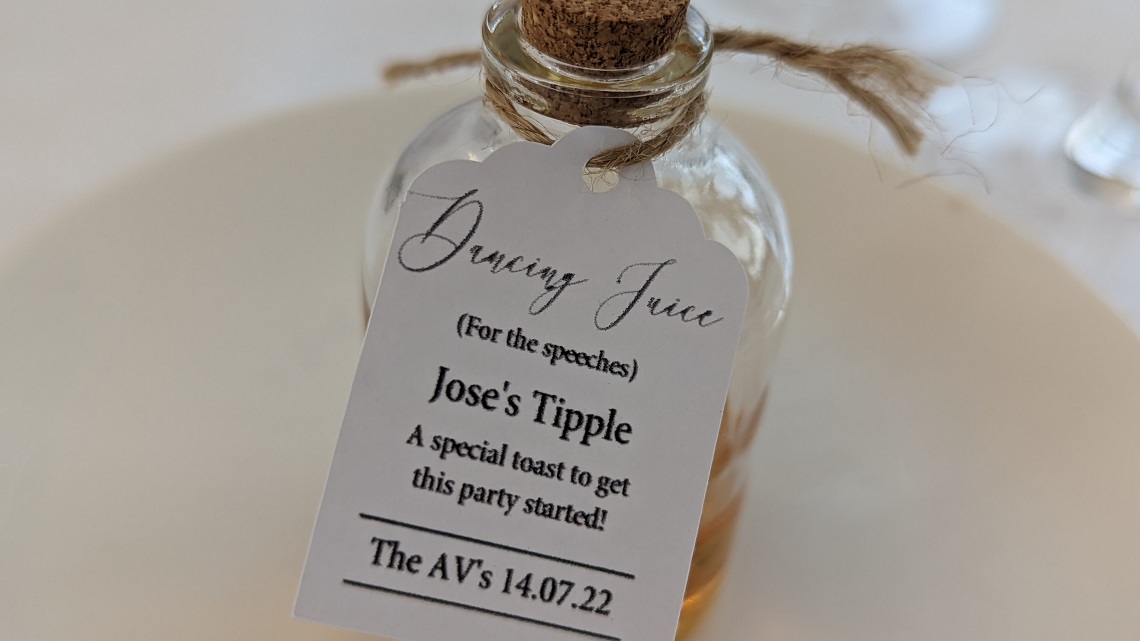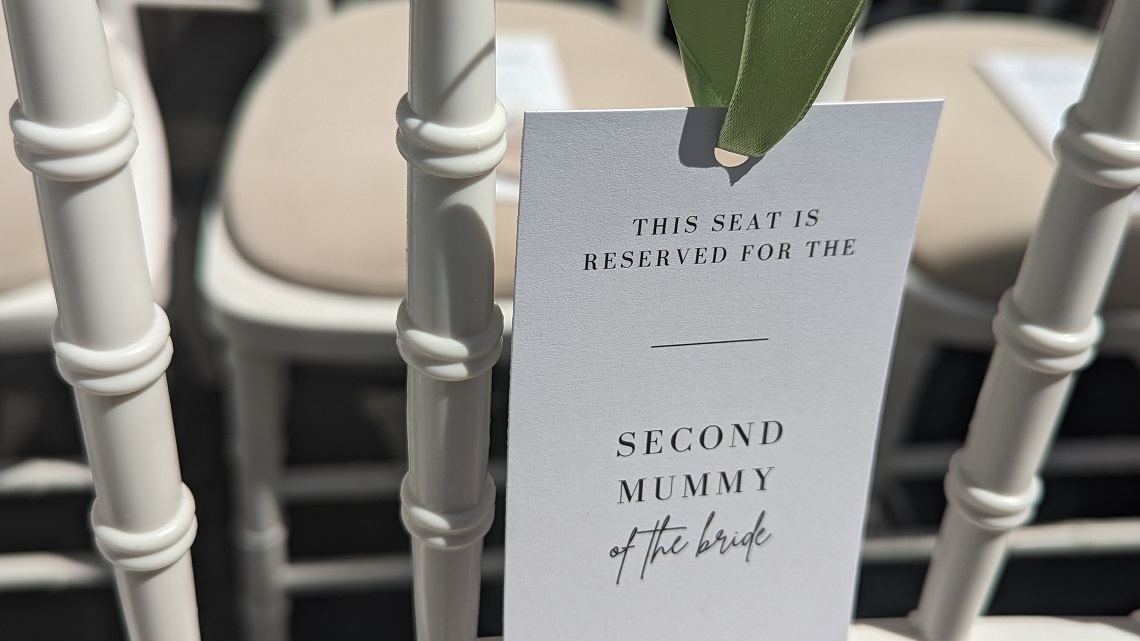 I returned to the ceremony area and it was soon time to welcome the guests.  I got to chat to the bride's mum's partner about her reading, the groomsmen about the entrance procession, and what would happen once everyone had joined us.  There are a lot of 'unknown details' about a wedding ceremony and so I find it reassures them all to understand what happens and when.
As the venue gave me the thumbs up that the bridal party was ready, I asked the guests to be upstanding to welcome them all, and the music began.  The bridesmaids had quite the journey to reach us at the front, all negotiating their way down a staircase with long dresses on and bouquets in hand, but they all looked so elegant, and the first to arrive at the bottom step gave a sigh of relief and had everyone laughing!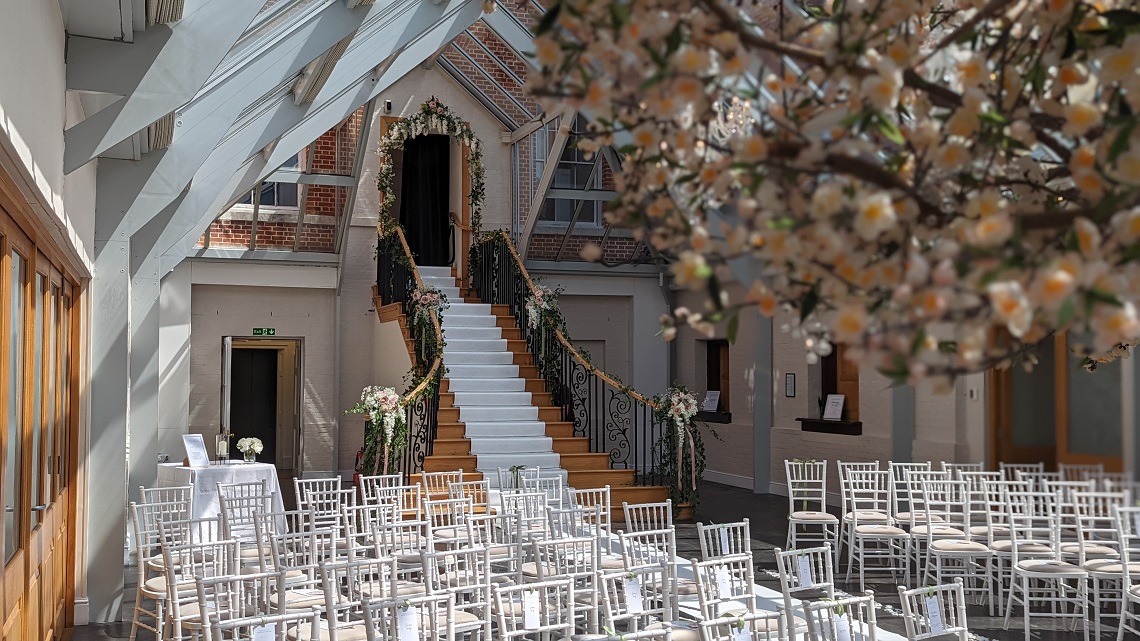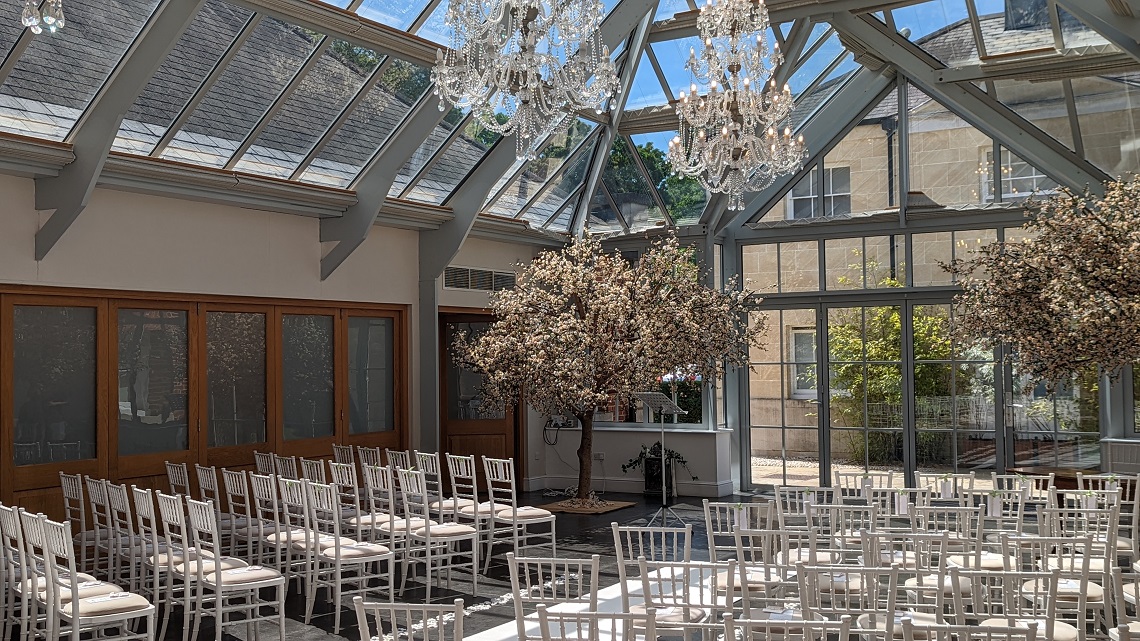 The groom was very emotional.  He was on the verge of letting the tears come and when he finally saw his incredible bride approaching the first step, I am not sure how he held it all together.  He did, but there was clearly a sense of relief, delight, and of course love, and the rest of the room was clearly all in agreement.  She looked breathtaking.
With everyone now at the front, we seated them all and moved the couple into their positions.  At this point, I like to take the pressure off of the couple and engage with the guests, adding in a sprinkle of humour just to take the edge off of the sense of overwhelm.
It worked, they relaxed, we all laughed, and the opening welcome messages began.  As the ceremony flowed, and their nearest and dearest enjoyed hearing an account of the couple's story, we had some lovely references to their achievements, how they feel about their marriage, and how the couple are grateful for their family and friends. 
That first song that they danced to onboard the Carnival Fascination, was 'Vivir Mi Vida', which translates to "Live my life".
Some of the words are:
"I'm gonna laugh, I'm gonna dance
Feel and dance and enjoy,
you only live once
I'm gonna laugh, I'm gonna dance
Live, always keep moving forward
Don't look back
 My people, you only live once"
These two are embracing life, they know that if they work hard, stay dedicated to one another, they really can achieve anything. 
 
We had lots of guests involvement, it is in fact our trademark, and we often throw in a few surprises, and this wedding was no different!  We played to the character of one of the groomsmen and had everyone in fits of laughter by adding in a few engineered moments.  We surprised family members and made everyone feel like they were a part of it and not just spectators at an event.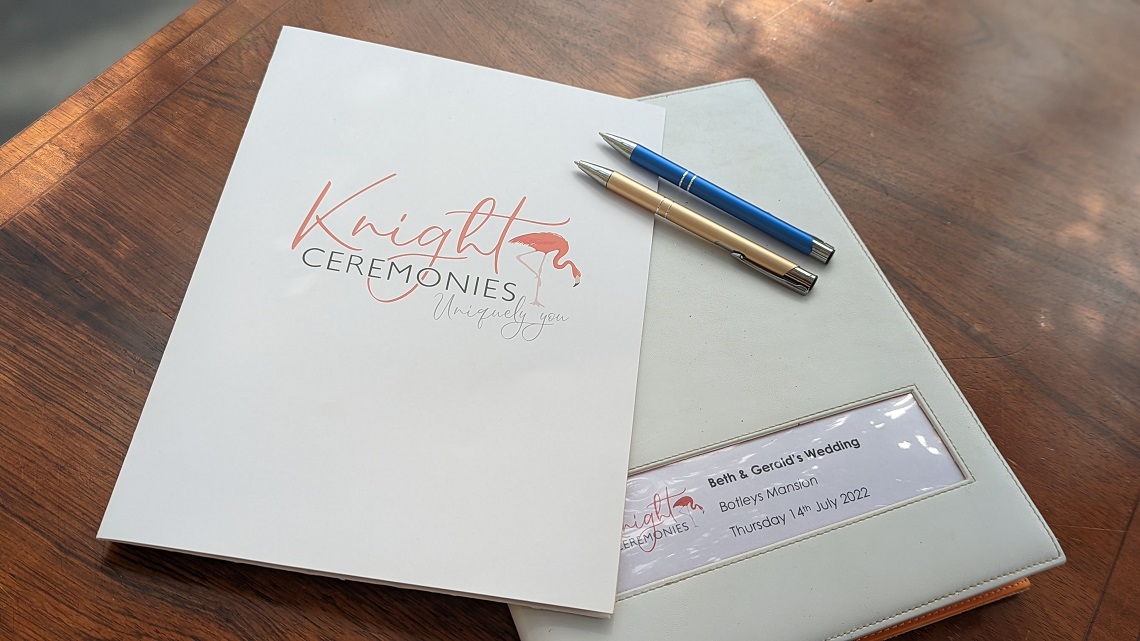 As the couple completed their vows, then read the words that they shared at their legal ceremony in Italy, it became another very emotional moment.  We allowed time for them to gather themselves and to carry on, and I find this is so important.  Not to rush those important moments, to allow time to work through it, but to be there to help with a reassuring word or two, is what makes our ceremonies so meaningful.
As the formal elements of the ceremony were completed, you could feel the couple relaxing further, and during their signing, one of the bridesmaids sang to entertain the guests which added yet another wonderfully personal aspect to this celebration.
It was just pure magic, and with everything in place, we concluded the ceremony and everyone was ready to party!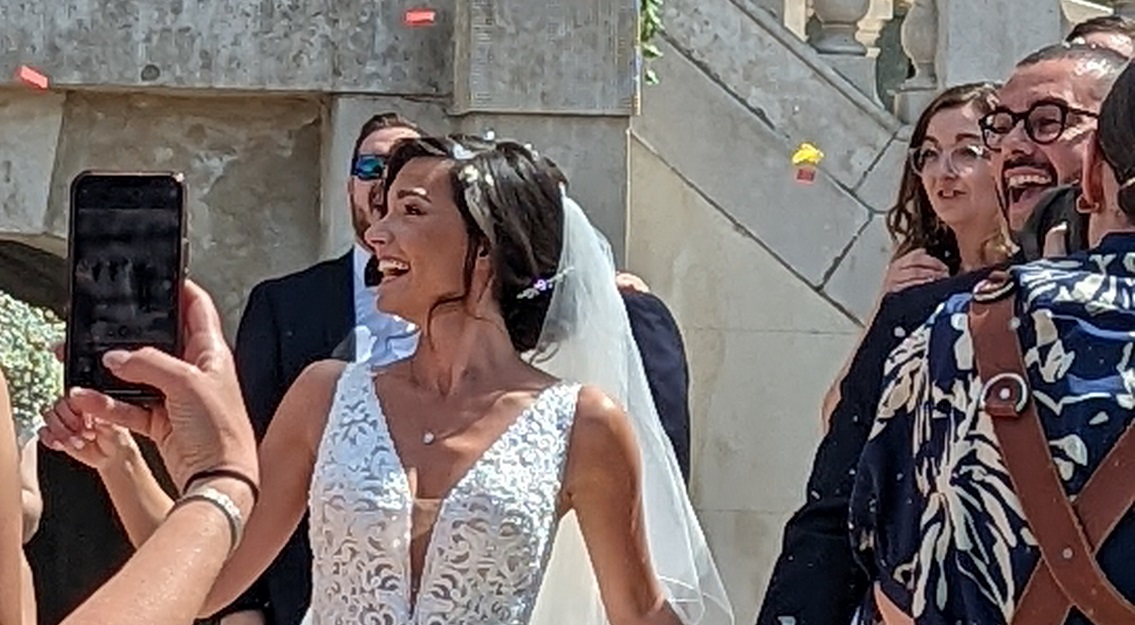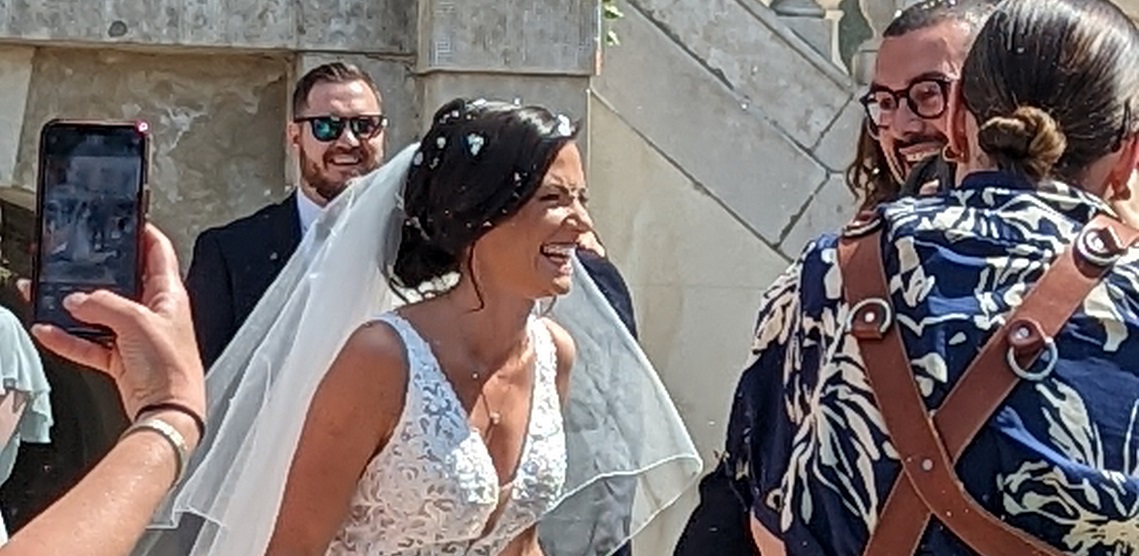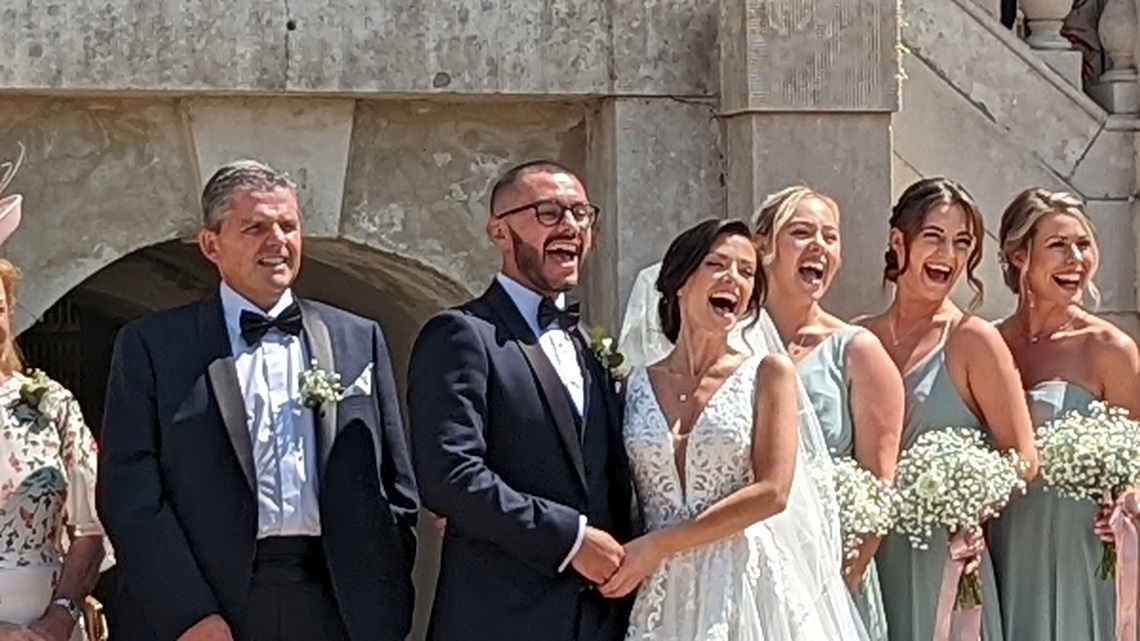 I wish these two absolutely gorgeous humans the most wonderful life full of love and happiness, and I hope to see them both again.
Jenny
x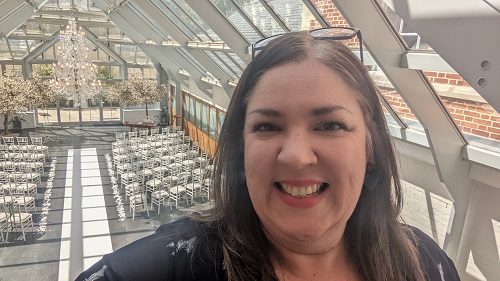 (all images in this blog were taken by Jenny Knight - we look forward to seeing the fab official images soon!)
------------------------------
Dream Team:
The Couple: Beth and Gerald
Venue: The brilliant team of coordinators at Botleys Mansion
Photographer: The super talented Hannah Macgregor
Celebrant: Jenny from Knight Ceremonies
Cake: Forever Cake Creations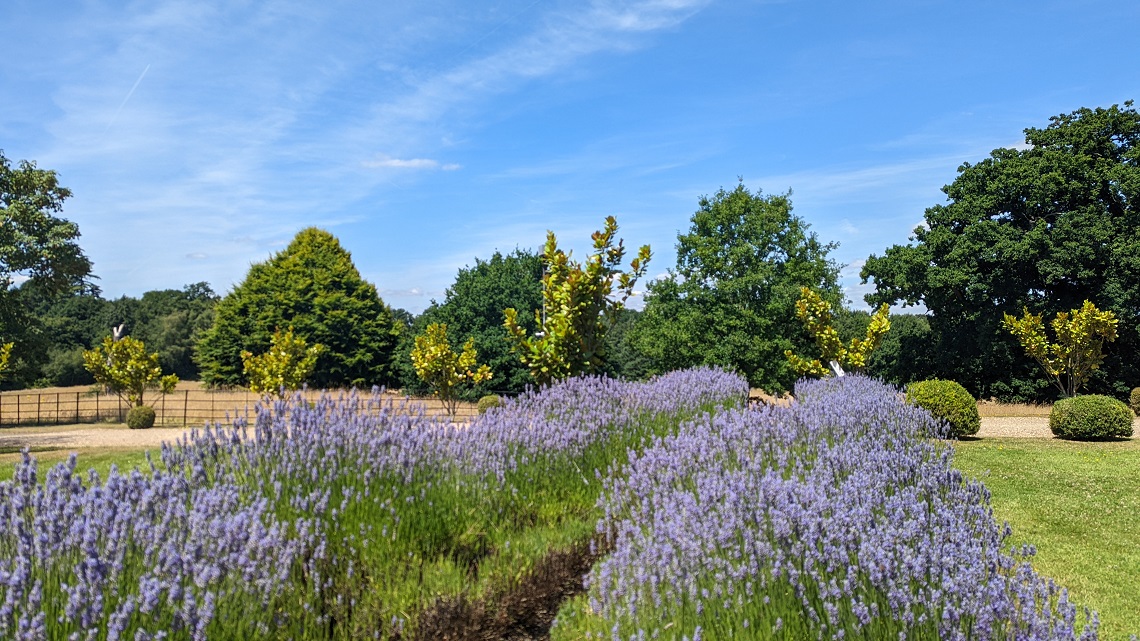 See more about
Surrey
Ceremonies