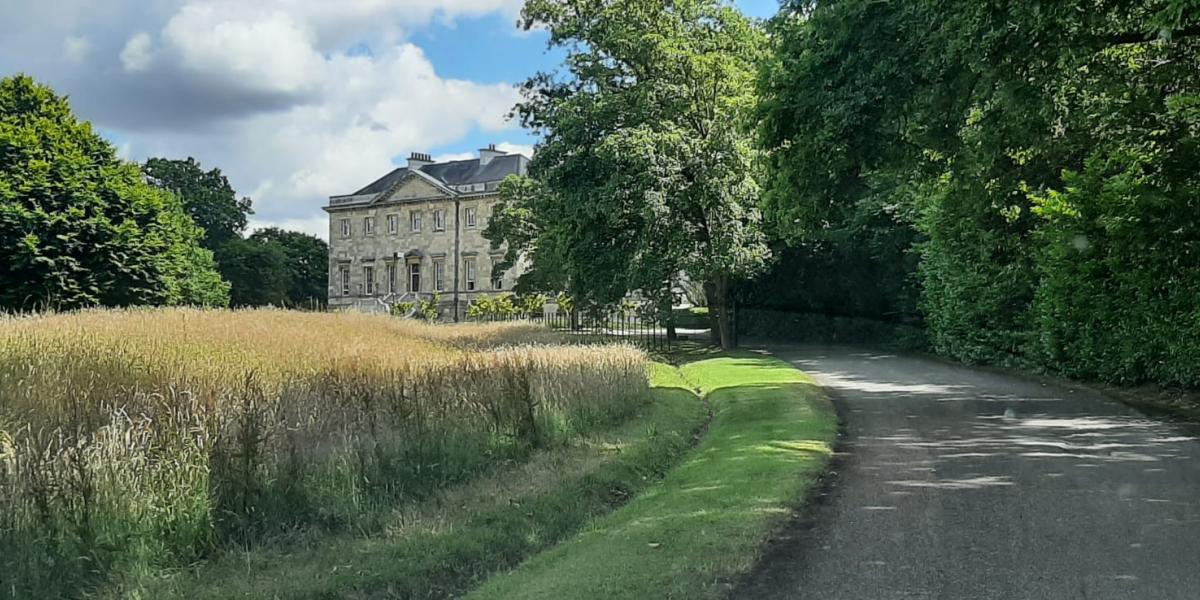 Here is a blog from my team member Tracey following her recent wedding at Botleys Mansion.
"As I write this blog, the song 'At Last', immediately springs to my mind.  That is most probably because Michelle & Edward had been patiently awaiting their special day since 2020!
Like many couples, Covid had put their plans on hold for over two years.  But I am sure that everyone there will agree, it was certainly worth the wait!
I first had the pleasure of meeting Michelle & Edward over a zoom call in 2020 and I fondly remember us laughing because they were dressed in light summer clothes whilst I was in a thick jumper, but they did have an advantage, they were in Singapore! 
After hearing their story, the couple explained that they wanted a warm, friendly, and light ceremony.  And most importantly of all, that everybody felt at ease and enjoyed the day.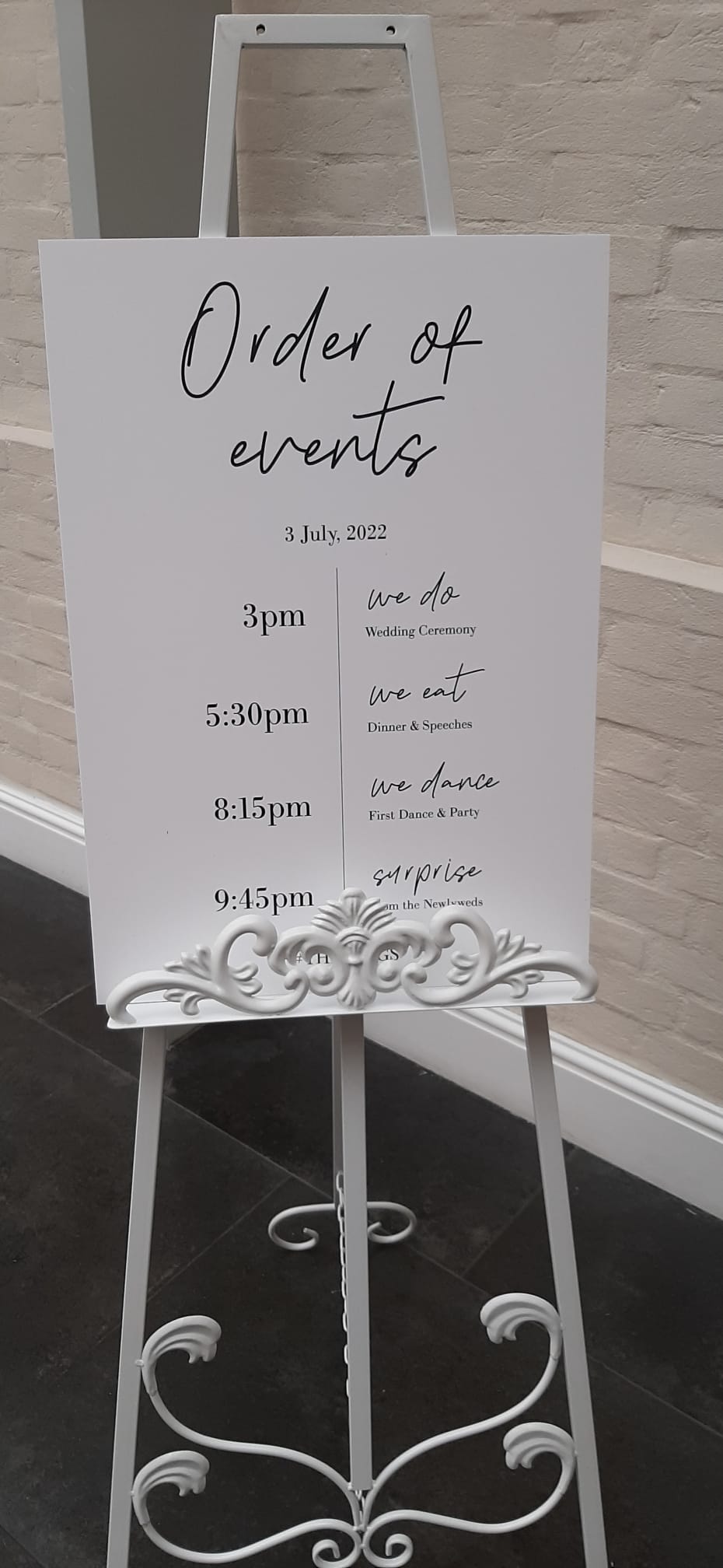 Throughout the pandemic, we kept in regular contact, and we had lots of fun building their personalised ceremony script.  The World had changed but Michelle & Edward's relationship grew stronger and stronger.  Two years later, their big day had finally arrived.
As I approached the outstanding Botleys Mansion, (a Palladian Mansion House in the South of Chertsey, Surrey which was built in the 1760's) I could not resist taking a photo of this magnificent venue.              
I made my way to the Atrium and just stood staring in awe at the beautiful staircase where Michelle would be making her grand entrance.  I then carried out my usual checks and was greeted by the very helpful Emma and Sarah who showed me to my room the very grand Board Room where I first met Ed and his best man Oli.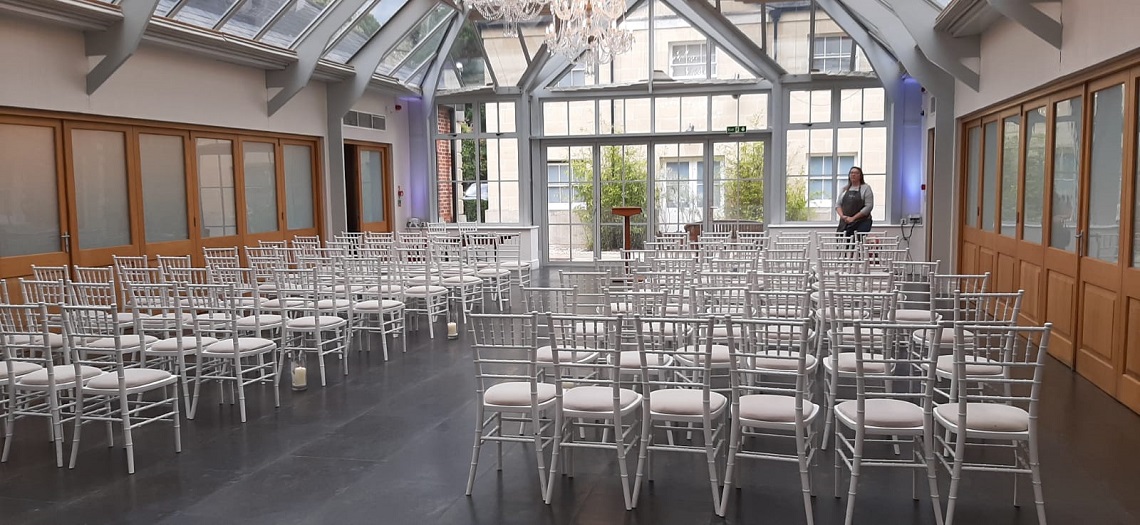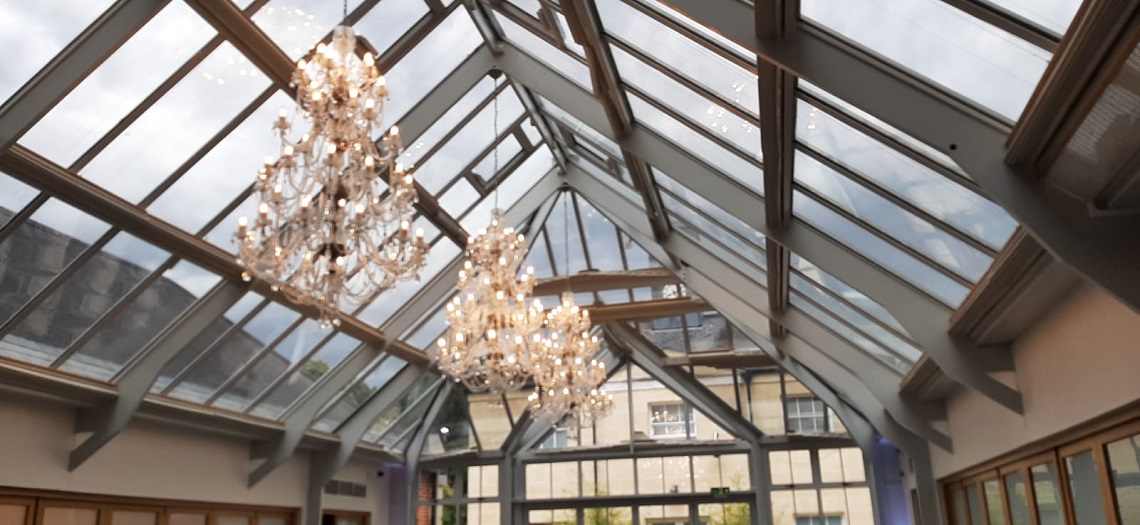 Ed looked so smart in his blue suit, and I could see that he was very excited and nervous.  After giving him some guidance and advice, along with some breathing techniques, he was raring to go and went downstairs to take his position. 
I then met Michelle and her father Simon and immediately noticed how he was bursting with pride as he escorted his beautiful daughter Michelle into the room.  
As I heard the sounds of a pianist in the background and the guests taking their seats, I spoke with Michelle and thought, wow, she looks so beautiful, elegant, and full of grace.  We had a lovely chat until it was time for me to take my position.
As I entered, I felt so much excitement in the room.  The groomsmen had done a great job getting the 160 guests seated and the stunning bridesmaids and groomsmen at the front and of course Edward and Oli.
Accompanied by 'Canon in D', the young flower girls and boys proceeded to make their way up the aisle.  Everyone was so proud of them as they were only young, and indeed very brave.  They looked as if they had a great time which made everybody smile.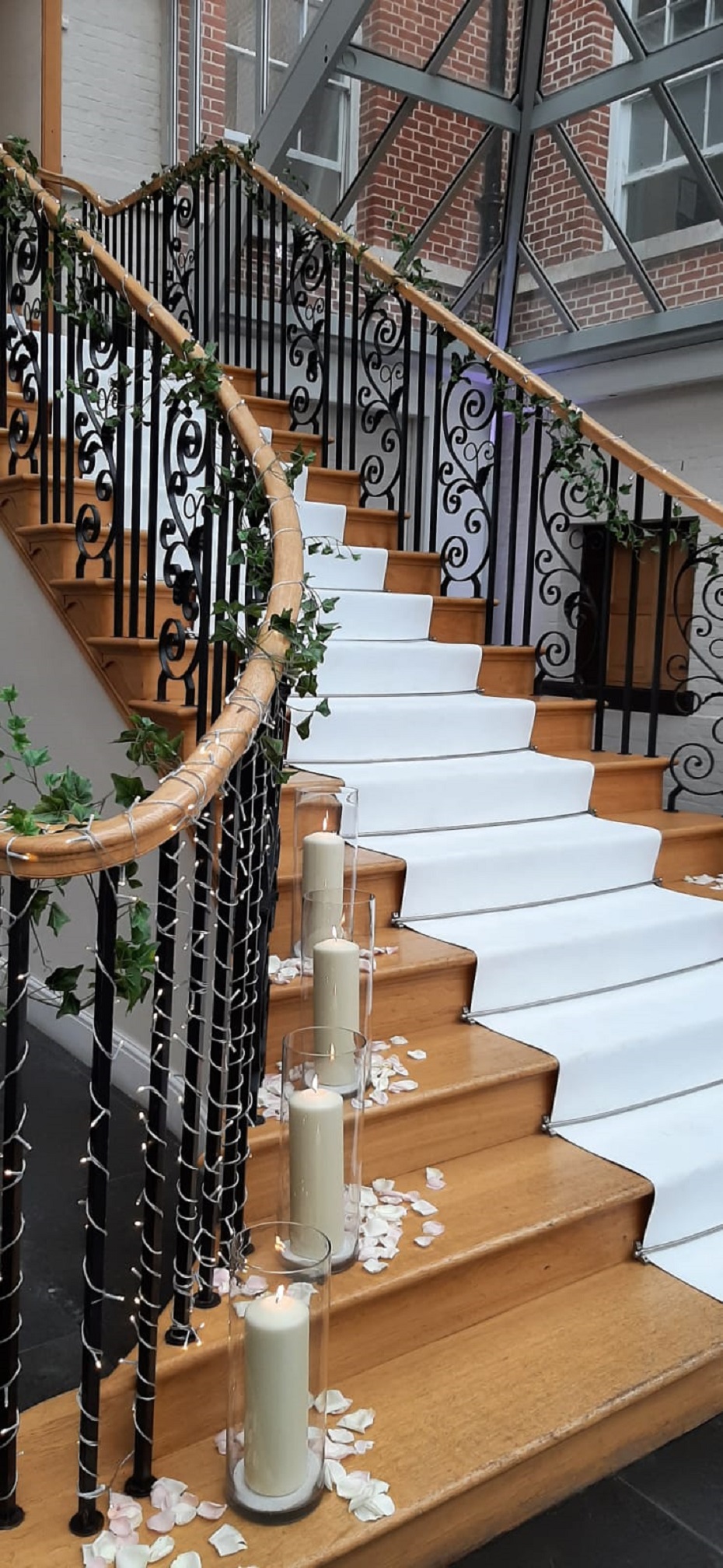 After giving a discreet nod to Emma, the entrance music ('When A Man Loves A Woman') started to play and Michelle escorted by her father Simon made their grand entrance down the staircase.  She looked stunning and as the guests turned their heads to get a glimpse Edward suddenly took sight of his new bride.  As she walked closer, I could see the couple's huge smiles on their faces, it was a very emotional moment.  The guests then showed their support with a huge round of applause, and the ceremony began.
It was great sharing Michelle & Edward's story, and hearing the laughter of the crowd, especially when I mentioned how they met up outside the 'M&M store', and Ed, thought "Damm, she's looking good"!.
Michelle & Edward had met at the tender age of fourteen whilst holidaying in Hong Kong and he just knew from that very moment that, he wanted to be with her forever.
We heard how they grew as individuals and as a couple, experiencing lots of wonderful adventures, travelling to many exotic destinations around the world.  They made so many lasting memories and are really excited to start their new chapter as husband and wife.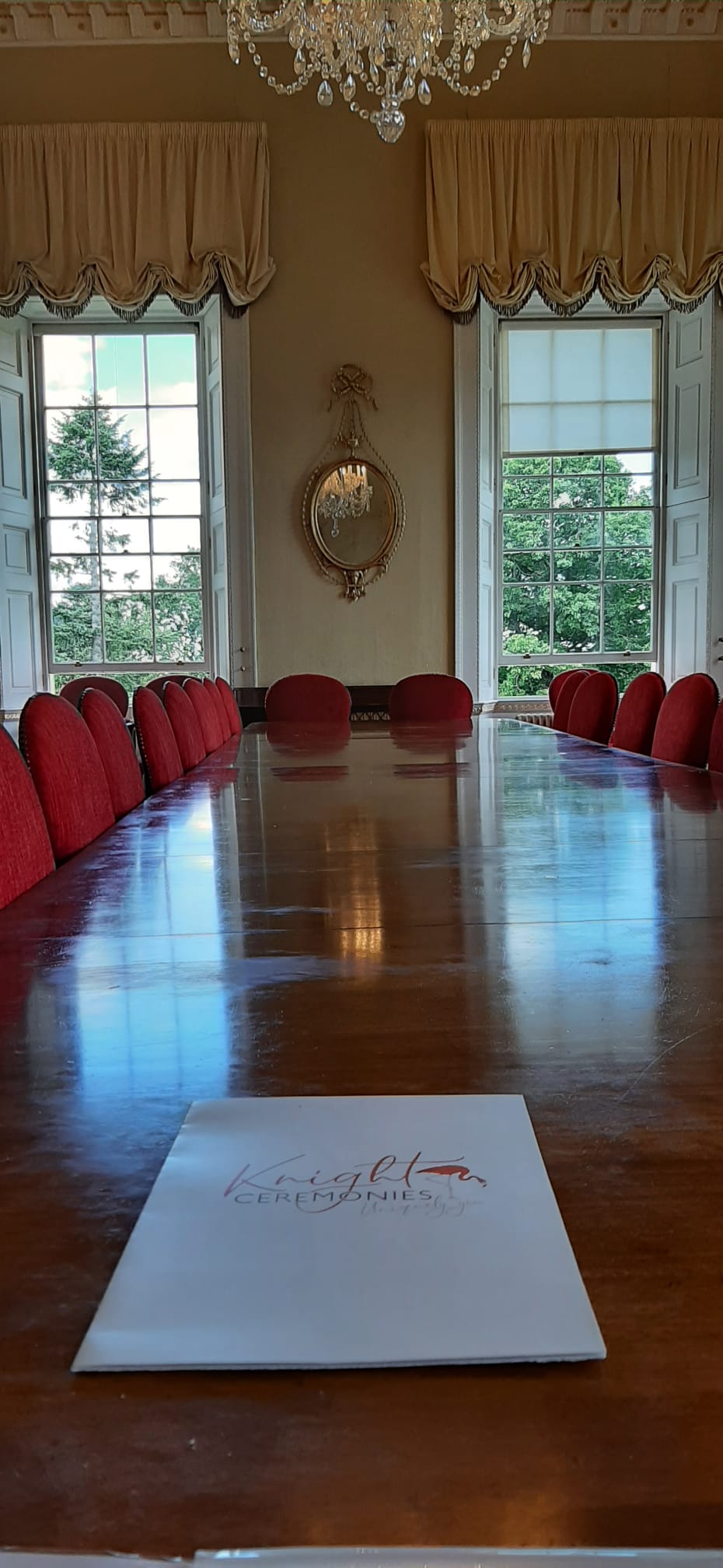 At the end of the ceremony, as I presented the lovely 'Mr & Mrs Pang' back to their guests, they walked out to 'Walking in The Moonlight', with their guests following behind them to enjoy the rest of their day.
I was very privileged to have been involved in Michelle & Edward's special day and wish them lots of luck & happiness for their future. 
Tracey x"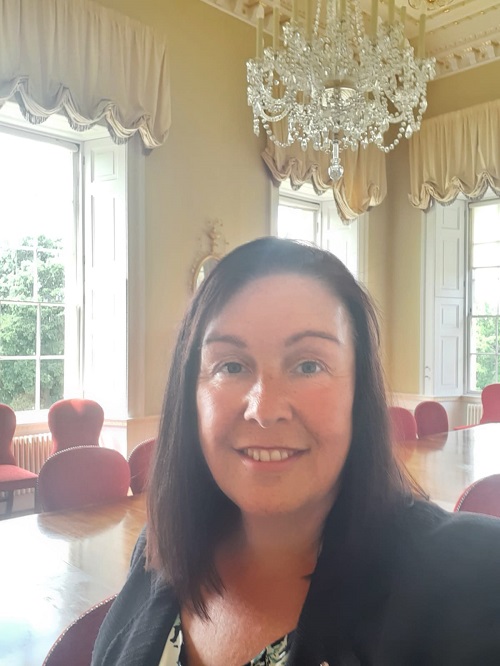 (Images in this blog were taken by Tracey Martin.  We look forward to seeing the official images soon.)
-----------------------
Dream Team:
Venue: Botleys Mansion
Celebrant: Tracey from Knight Ceremonies
Photographer: details to be supplied
Florist: details to be supplied
No match found