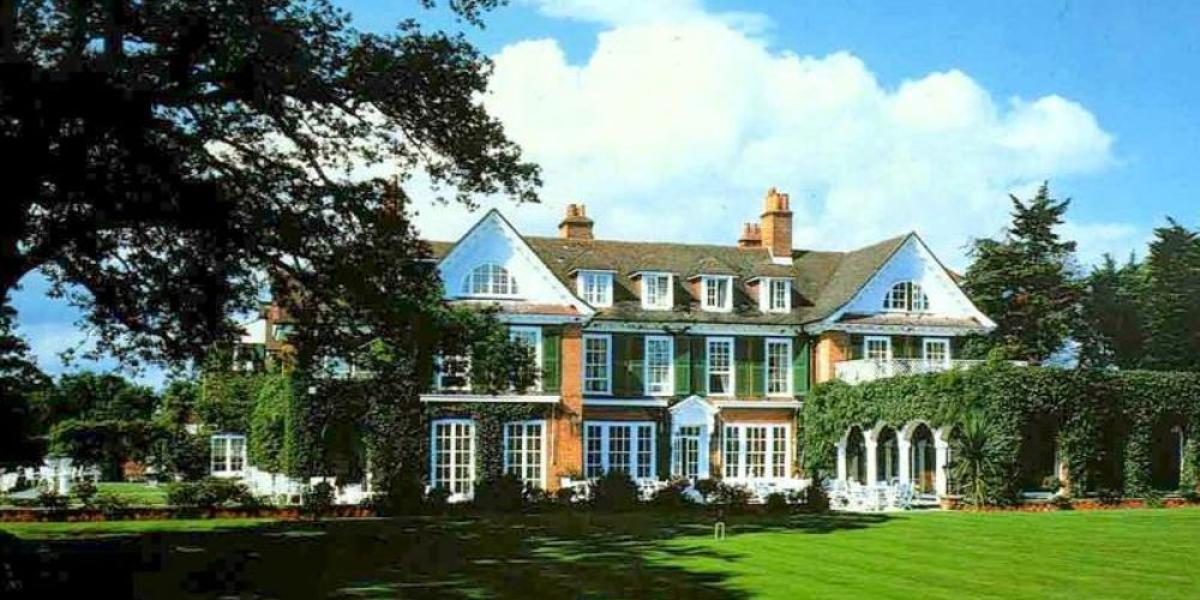 What an incredible wedding yesterday for my couple at Chewton Glen in the New Forest!!
From the first contact with these two incredible ladies, I very much warmed to them and loved what they were trying to achieve. Sadly with restrictions on registrar-led ceremonies, they were unable to say any vows to one another, and were keen to enhance their ceremony with some of their own too.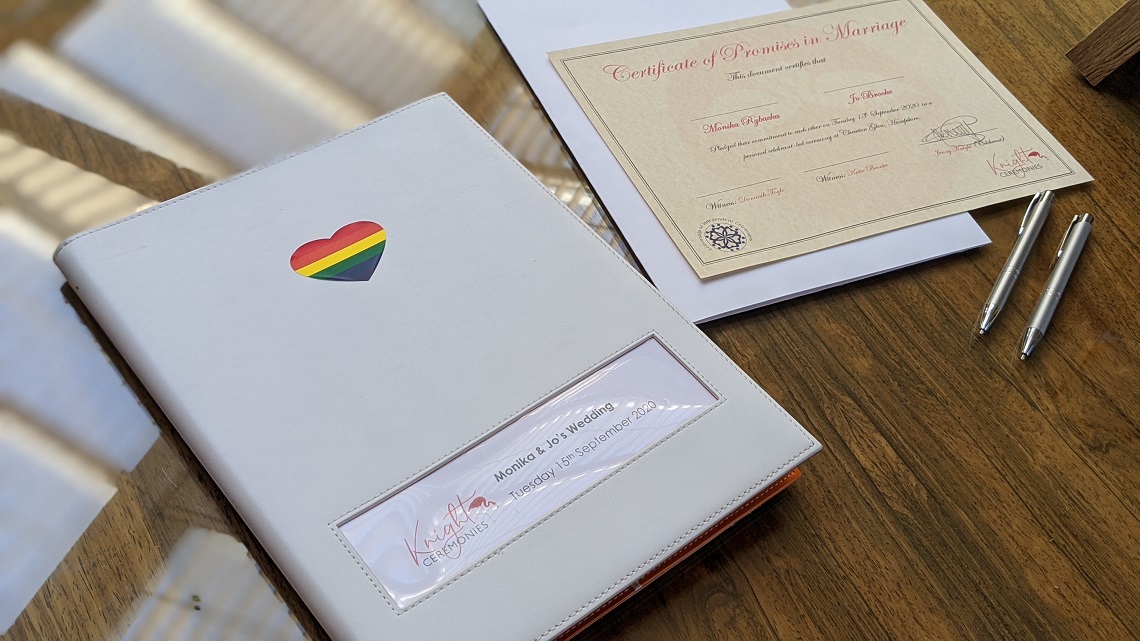 Having a celebrant opened up this as an option and their wedding plans moved forward with gusto! We set about creating a lovely warm ceremony, something that reflected them and their style of wedding. It was to be a very relaxed day, with 8 guests, myself and their photographer (the lovely Holly Bobbins), in the gorgeous orangery setting, it was just perfect.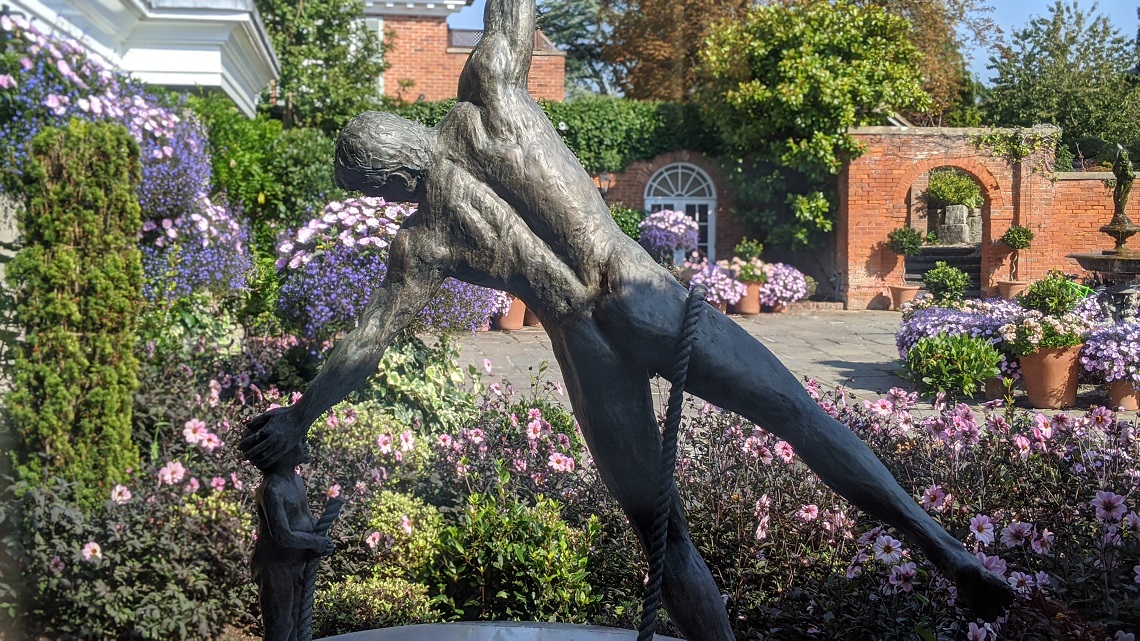 For a mid-September date, we were so lucky to have such a warm and sunny day, and the venue and it's grounds were just stunning in the sunshine.  It was the perfect backdrop to this wedding, and a venue that I shall be highly recommending!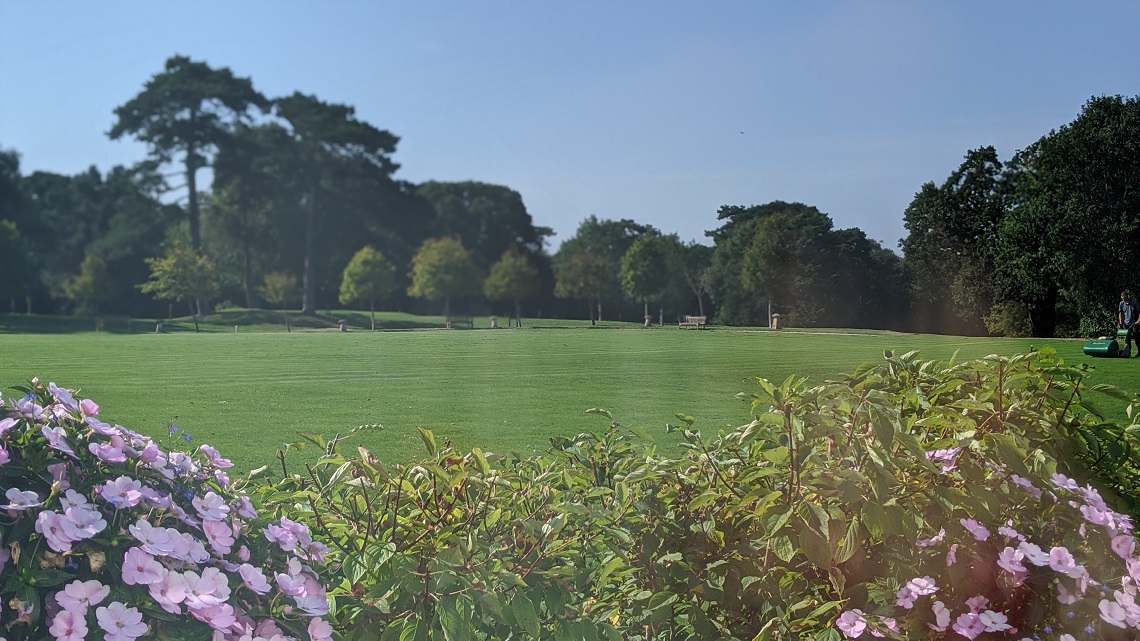 When I arrived at the venue (after driving past lots of free-roaming New Forest ponies), I instantly felt relaxed.  The venue staff were all so professional and very well organised, and the ceremony space was set beautifully.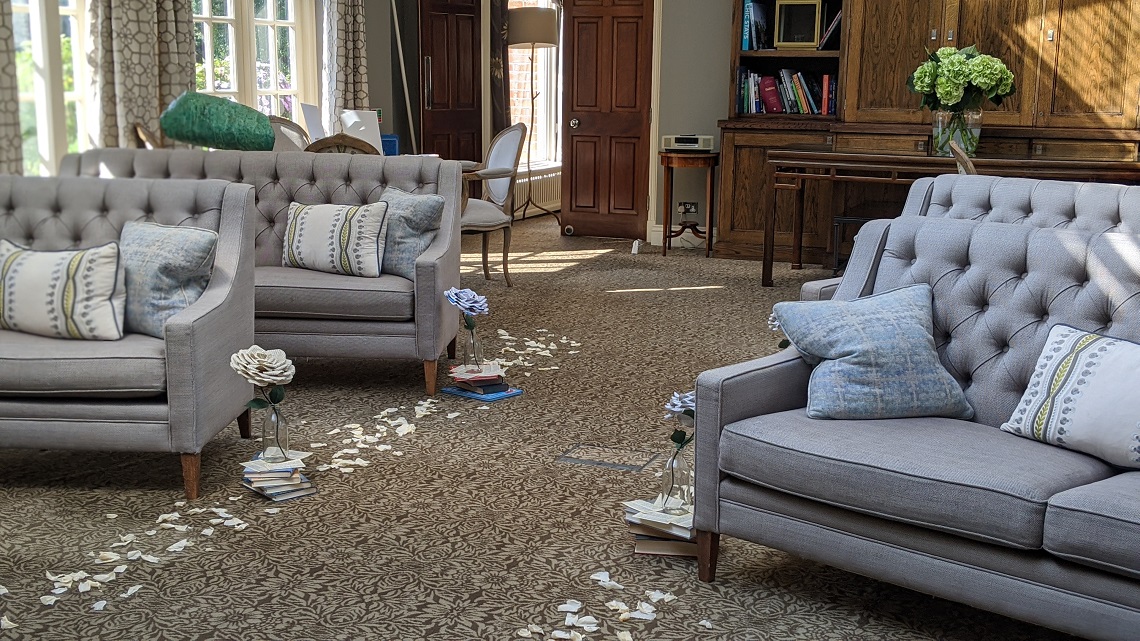 The couple had chosen a literary theme, with books such as Harry Potter, and Alice in Wonderland leaturing in their decor. Pretty paper flowers adorned the aisle and sumptuous grey sofas in a herringbone shape made a lovely intimate setting for this micro-wedding.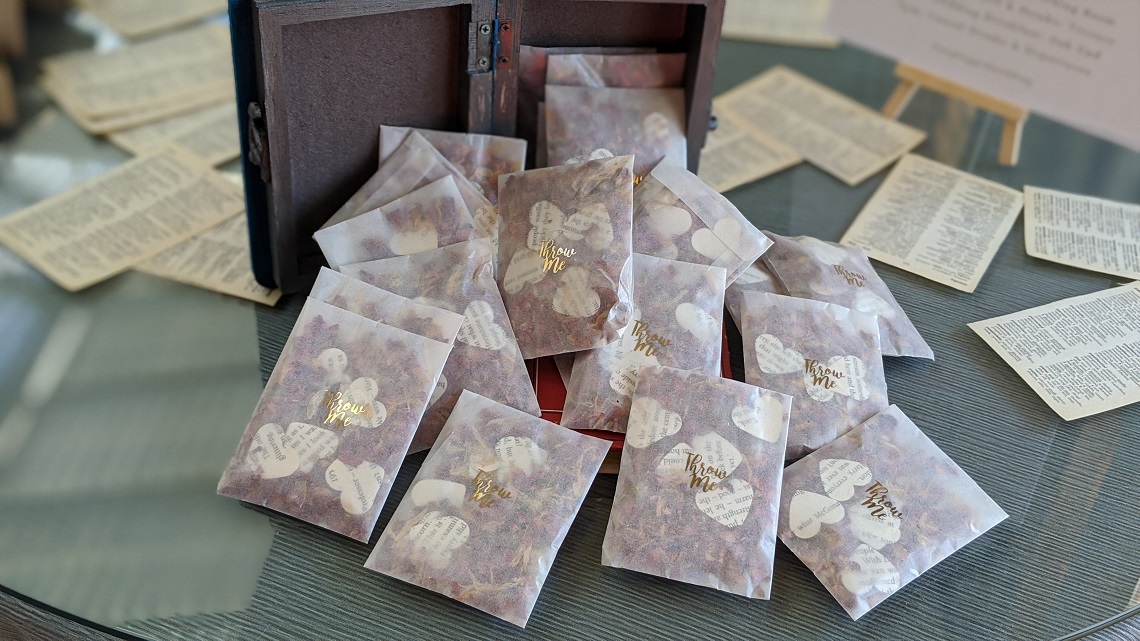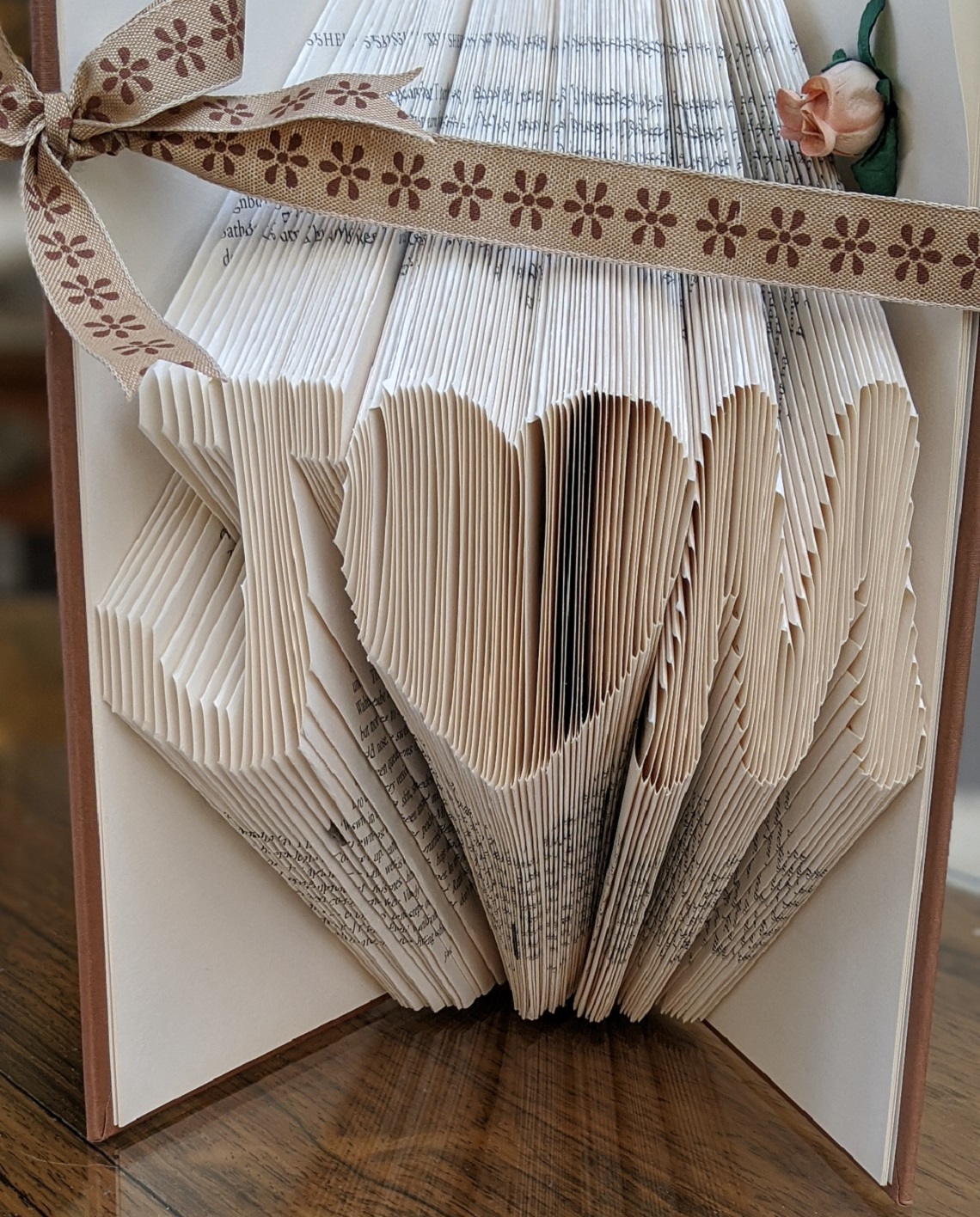 I met with the brides beforehand and soothed a few nerves, and then began welcoming guests into the room.
After a warm and informal opening address, we asked everyone to be present and in the moment and ready to be a part of their special ceremony by requesting that it remain a device-free (or 'unplugged') ceremony .
With everyone focussed and ready to support the couple, we welcomed the first of my brides who then turned to watch her lovely bride coming in.  Both looked sensational, one sporting a grey suit with bespoke lining and mustard/yellow shoes and accessories with a paper flow button hole, and the other in a gorgeous black dress with paper flower bouquet.  I just loved the little details!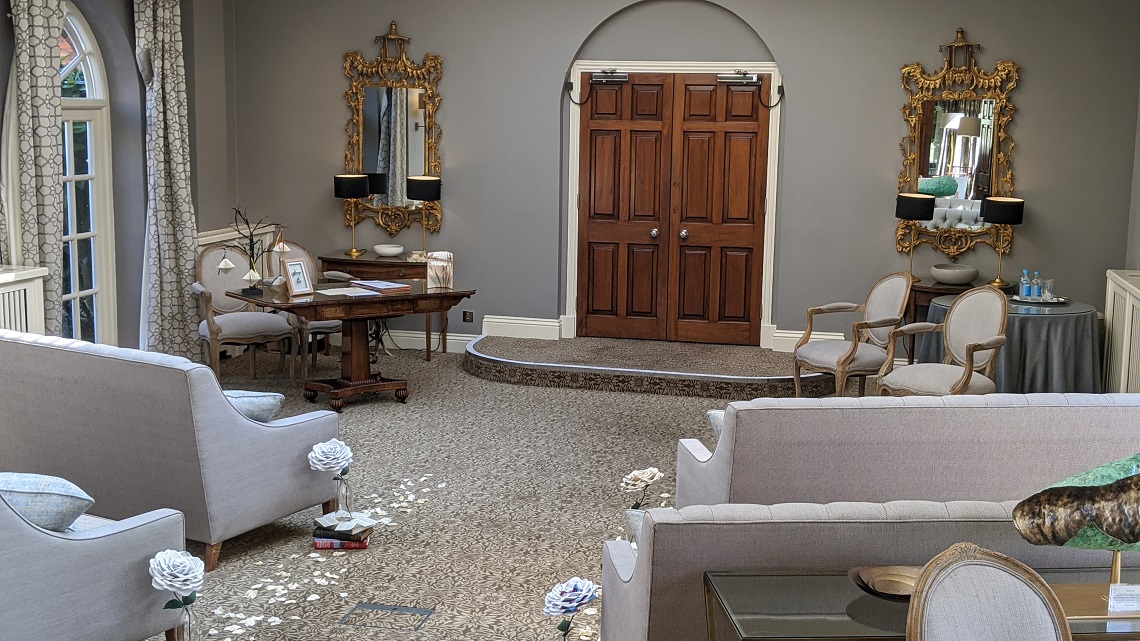 It was an emotional entrance, both clearly in love and overwhelmed by what was about to happen.  Sharing vows is always an emotionally-charged part of the ceremony and the anticipation of this and the meaning behind the words that you will share, can feel like it is taking over and so we kept the feeling light and with our trademark sprinkle of humour to ease those nerves.
Depite being nervous, I had discussed the benefits to being in a seating position that faces their guests and it was lovely for their loved ones to see their expressions and for the couple to join in with the laughter that came from their guests.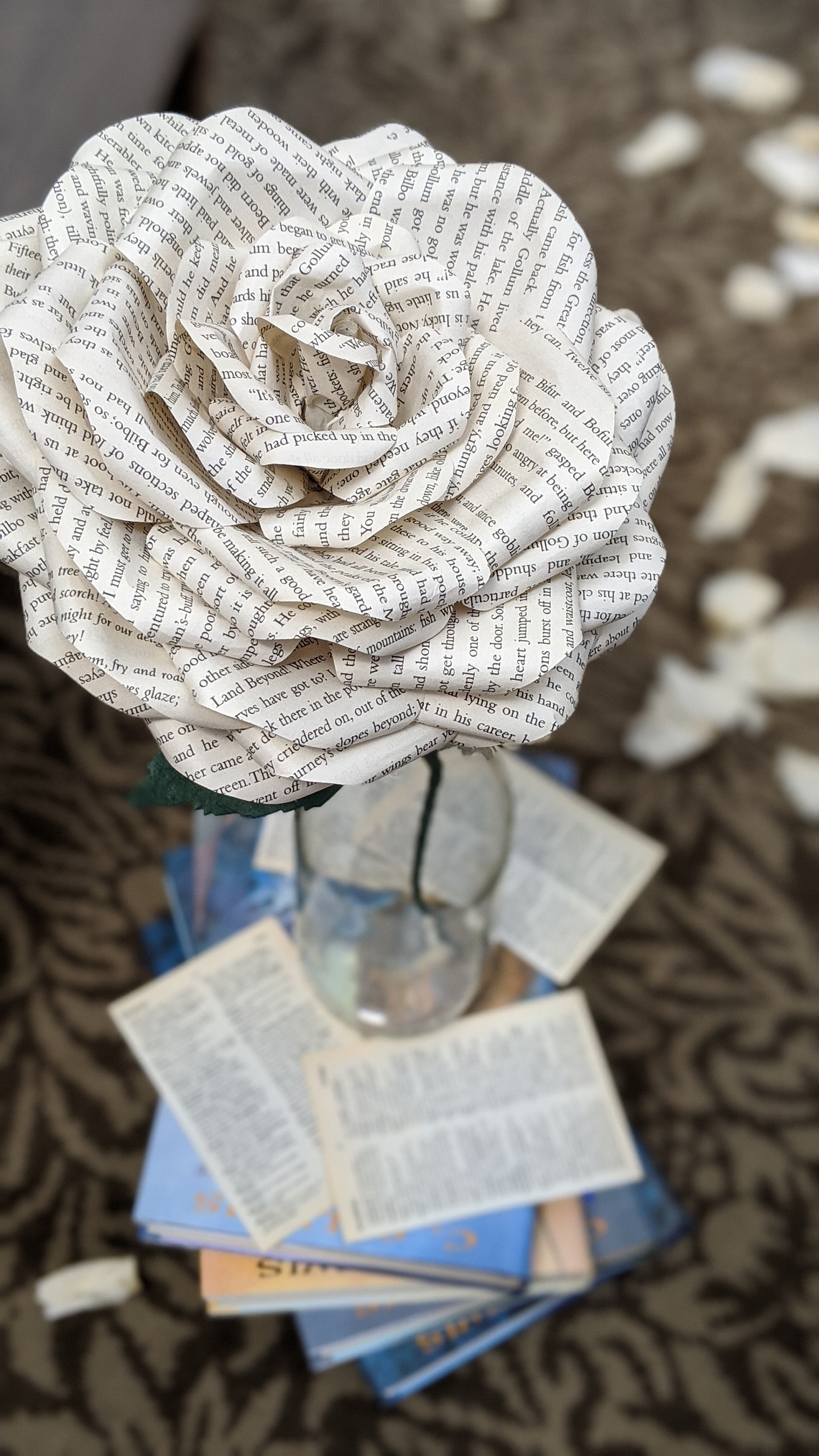 We achieved a lovely atmosphere and as the ceremony unfolded, I could see guests with tears falling on cheeks, nods of agreement and confirmation as we spoke about the uniqueness of each pairing and how precious love is.  We had a terrific reading by the daughter of one of my brides, and everyone was hooked and clinging on to every word.
My couple have found someone special in each other, and we were all about to further witness this, and to be very moved by their vows!
After repeating some lovely vows with me, they began sharing their own words with one another, and it made everyone very teary indeed - even the venue staff at the back of the room!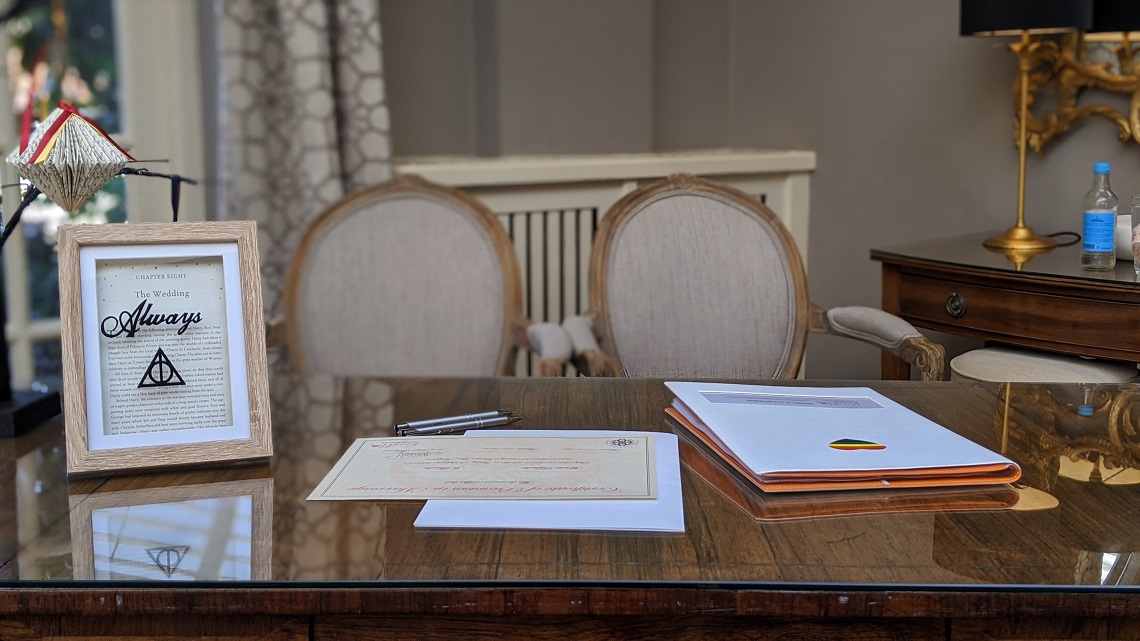 With the help of another one of their guests, they exchanged rings, and enjoyed that lovely moment where we confirmed their union, and they shared a kiss (or two!).
We prepared a lovely commemorative certificate of their wedding ceremony and they were joined by two guests who acted as 'witnesses' to their celebrations and the lovely Holly captured everything on camera.
As we concluded the ceremony, and re-capped on all that we had witnessed and participated in, I presented the newlyweds "Professor and Mrs Rybacka-Brooke" to their guests.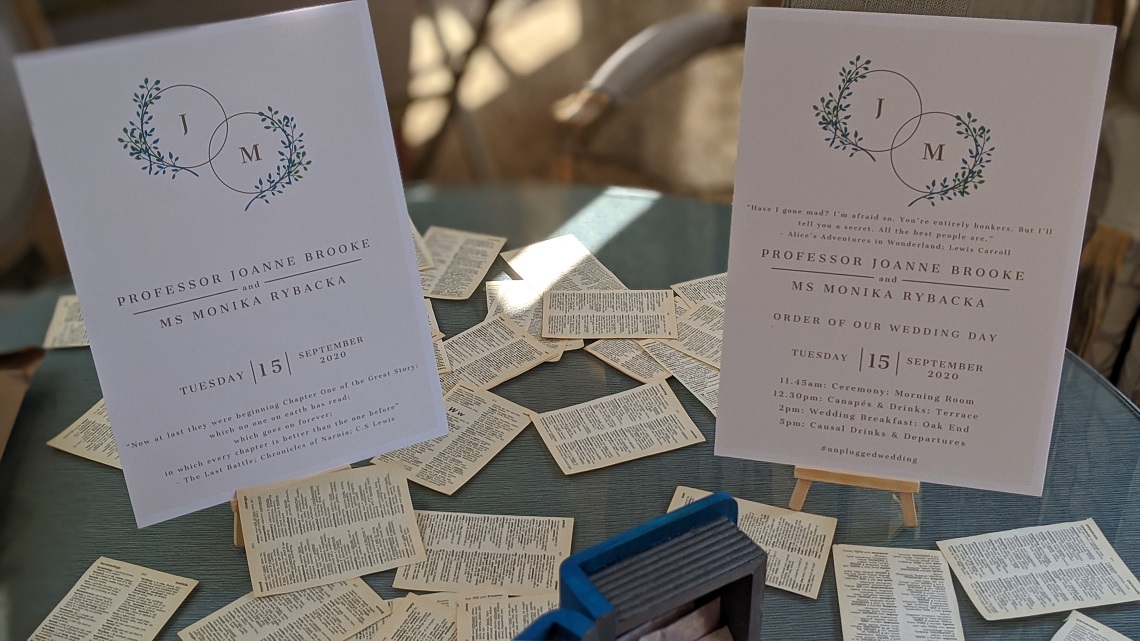 Reception drinks followed and I managed to grab a few moments with the couple after the ceremony before they re-joined everyone.  Unable to hug them sadly because of the current restrictions, I showered them with words of congratulations and shared how amazing they were during the it vows.  It was a super wedding, and I am so delighted, and indeed honoured, that they chose me to lead their special ceremony.
Wishing the newlyweds lots of love and much happiness for their future!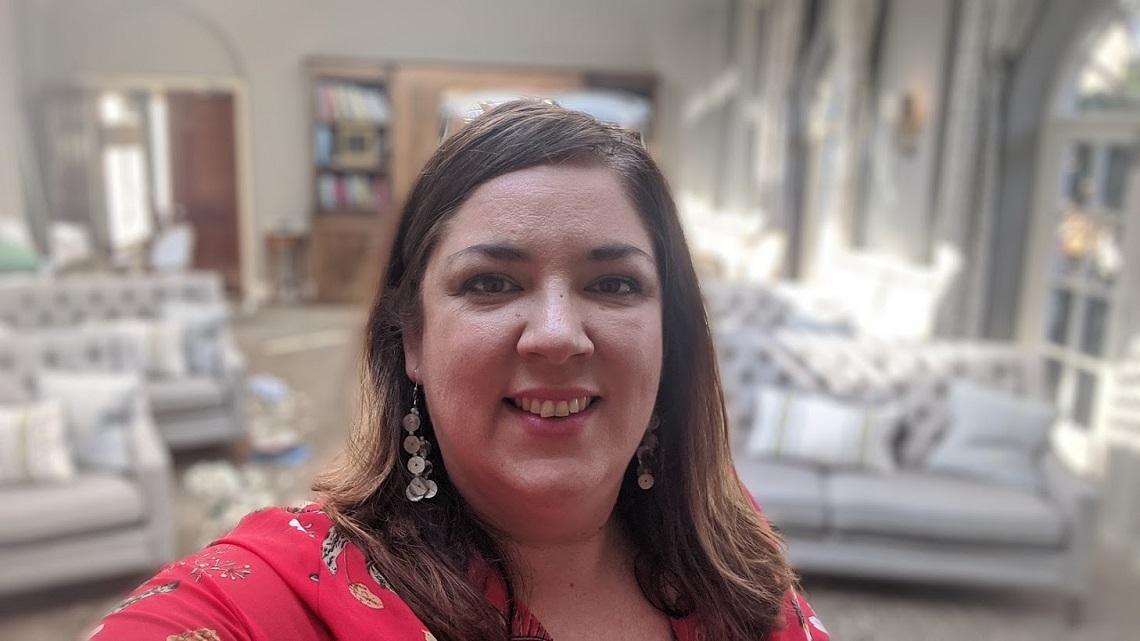 (All images in this blog taken by Jenny Knight)
-----------------------
Team:
Venue: CHEWTON GLEN (NEW FOREST)
Photographer: HOLLY BOBBINS
Celebrant: JENNY AT KNIGHT CEREMONIES
See more about
Hampshire
Ceremonies