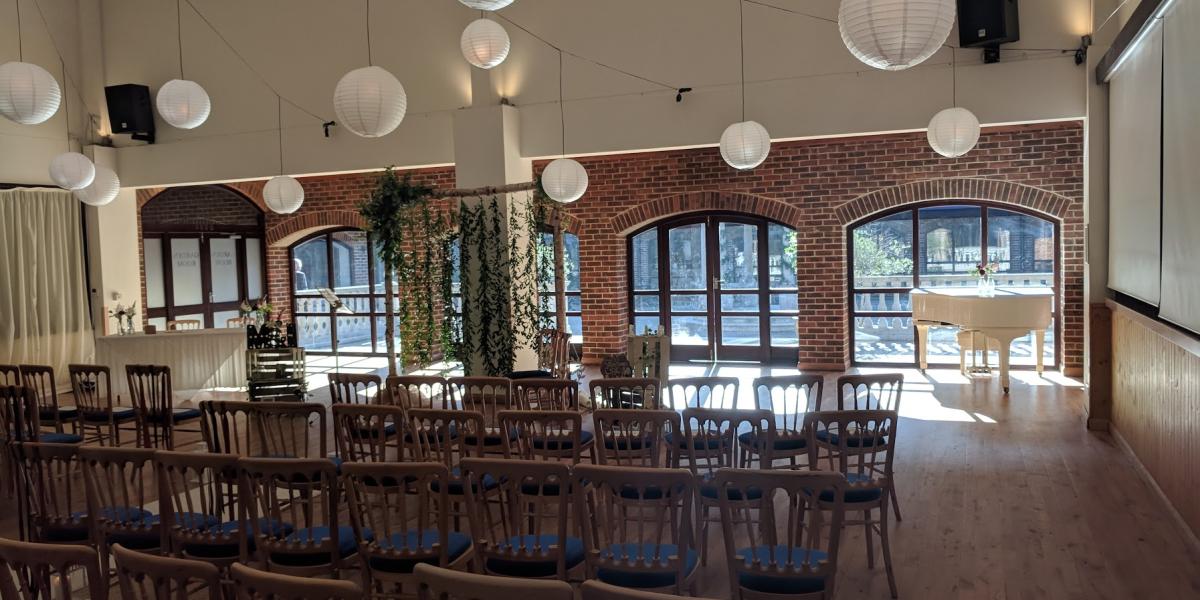 Today saw me heading right into the Surrey Hills to Denbies Vineyard for this super Autumnal wedding.  I have been working with my couple for just over 18 months, and we have had a wonderful time shaping their ceremony, getting to know each other, and laughing a lot along the way!
"When I first met with Hannah and Mark, it was obvious that they were meant to be together. 
There were little loving gestures exchanged between them and we laughed. . .a lot!"
When I first met them they were viewing a completely different venue altogether but we just clicked and they booked me for their special day.  I have absolutely loved working with them and enjoyed every minute creating their unique wedding words.  Today everything came to fruition and the setting looked amazing with the vines awash with autumnal colours.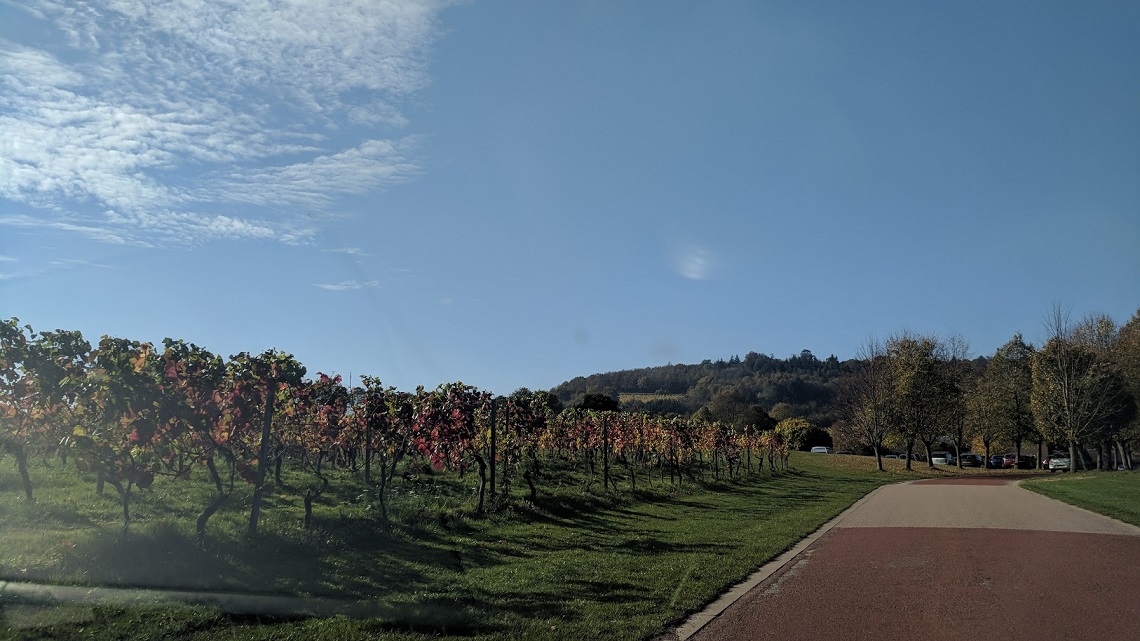 After setting up and chatting with the groom and his best men and ushers, I welcomed their guests and then went to greet the bridal party.  We had arranged for me to be there as the wedding cars arrived, so that I could run through the entry process for the bridesmaids, as well as having a chat to the bride and her father, and to generally settle a few nerves.  They all looked fantastic, and my bride Hannah looked sensational with the colours of the season represented in the flowers that adorned her hair.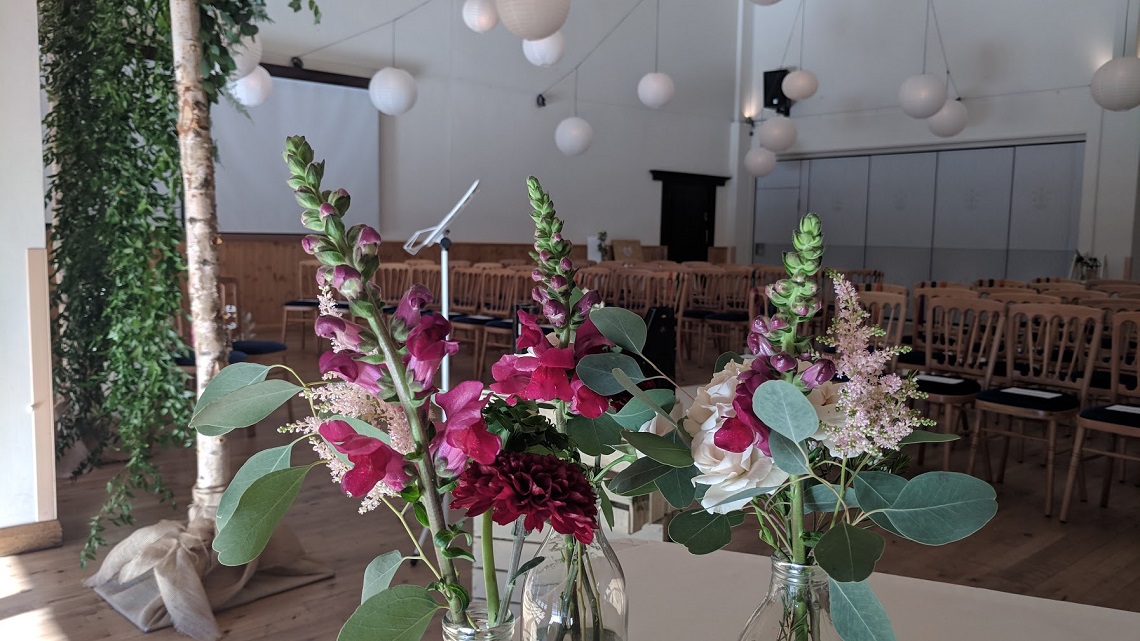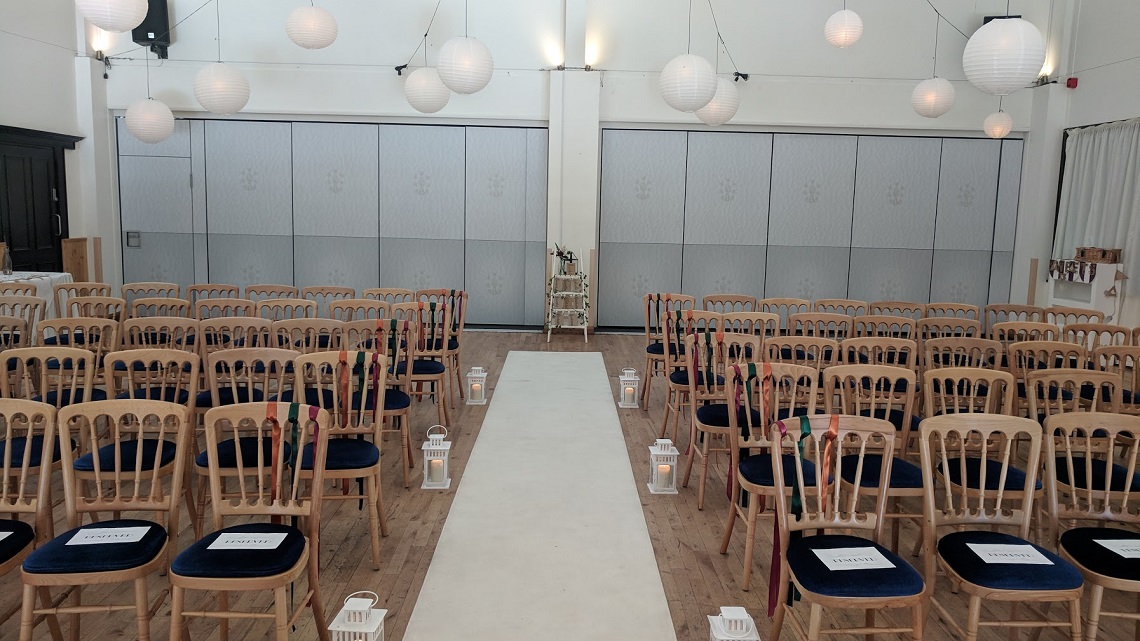 I returned to the ceremony area and awaited the prompt from the venue staff.  As the bridal party entered, I could see the anticipation on the grooms face, and as I gave him the nod to turn around, I once again had the privilege of witnessing the moment that he first gets to see his beloved in her wedding attire. 
It is this look that means everything.  The emotion from the build-up to this moment and the love that he clearly feels came out in a single expression, and as his lovely bride joined him, I don't mind admitting that I felt the emotion too.
These two are perfect for one another and I am so pleased that I got to play a small part in their day.  Being able to tell their unique story, sharing details about their journey so far, and creating a wonderful atmosphere for them and their guests, was simply wonderful.
". . . . They found themselves in the pet food and washing powder aisle, quite the romantic spot, and Hannah admits that the made sure to walk past mark's aisle whenever she could after that!"
We had a reading from one of the lovely bridesmaids, a personally written message from the groom's father, which was both humorous and full of sentiment, plus we acknowledged the importance of the couple's family and the inspiration that they have given them as they go into their own marriage today.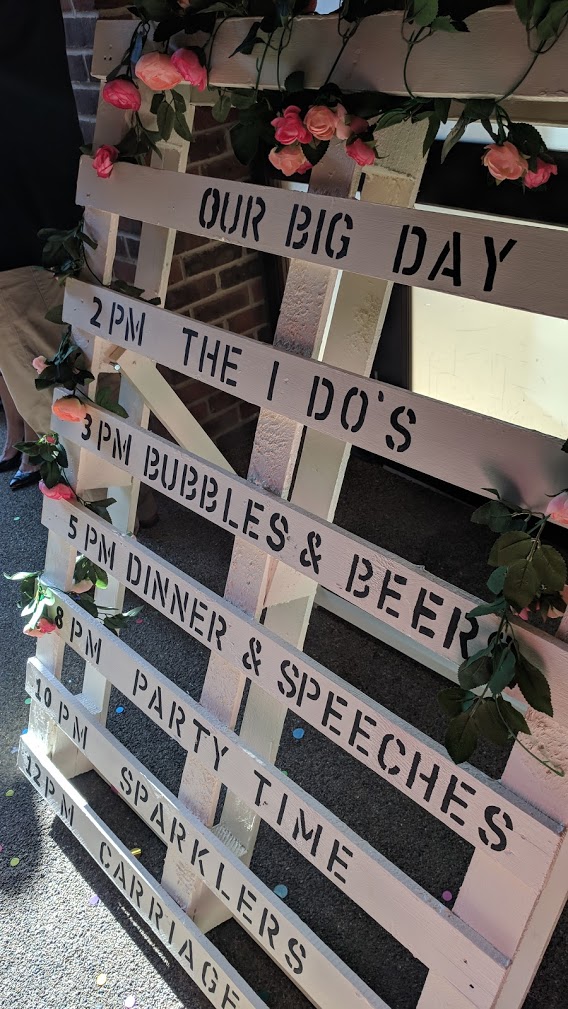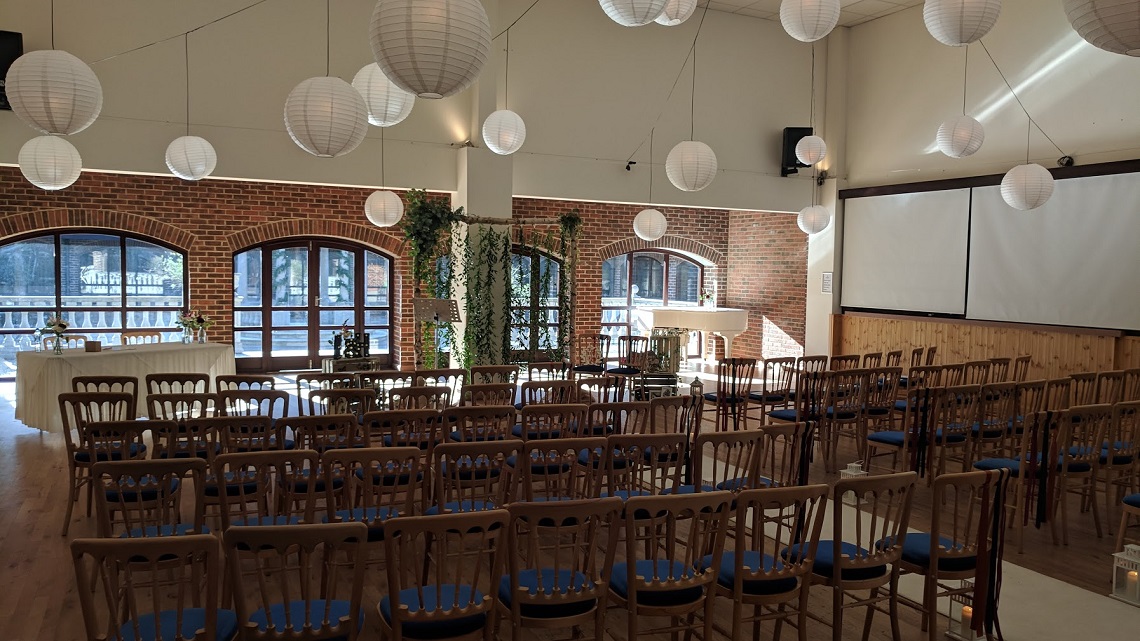 As we concluded the ceremony, the couple walked back up the aisle together to cheers of love and support from their family and friends, and I joined them all outside for a monumental confetti throw!
What a super day, and a completely amazing couple.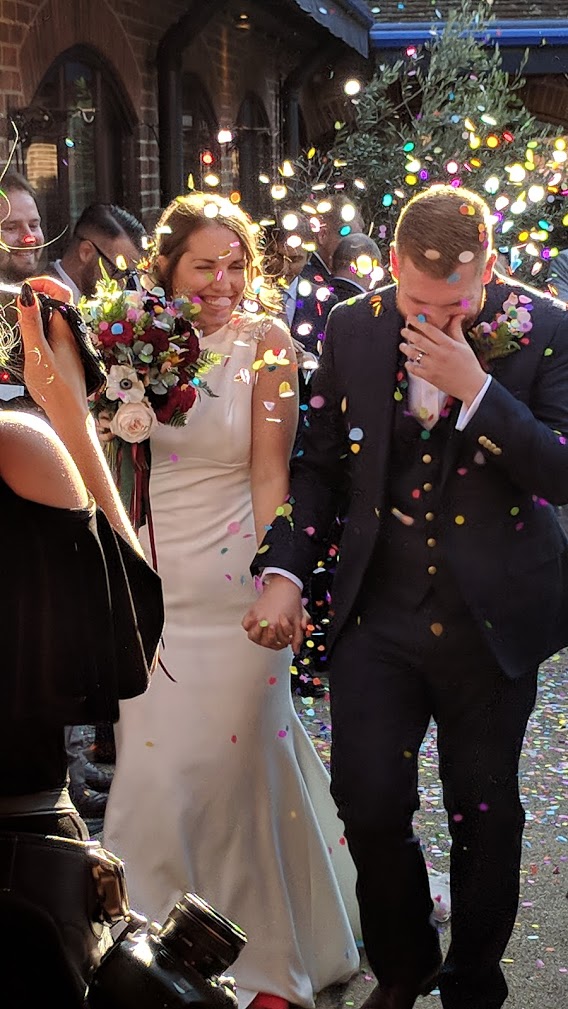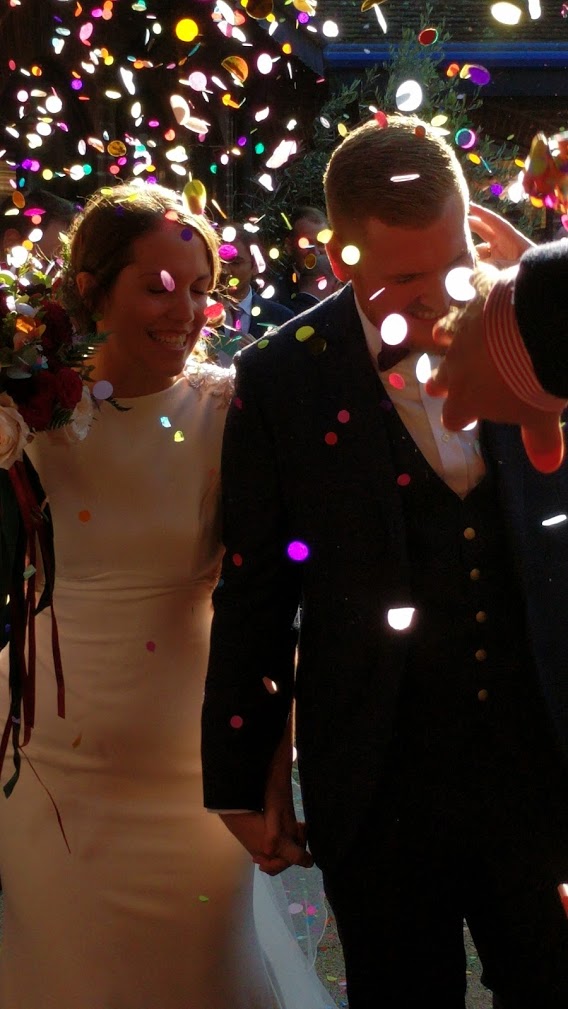 Congrats to Mr & Mrs Clouter.  I wish you all the love and happiness for your future together!
(all images in this blog taken by Jenny Knight during set up or post ceremony)
-------------
Dream Team:
Venue: Denbies Vineyard (https://www.denbies.co.uk/weddings/)
Celebrant: Jenny Knight (www.knightceremonies.co.uk)
Photographer: Emma (emma_epiclovestory)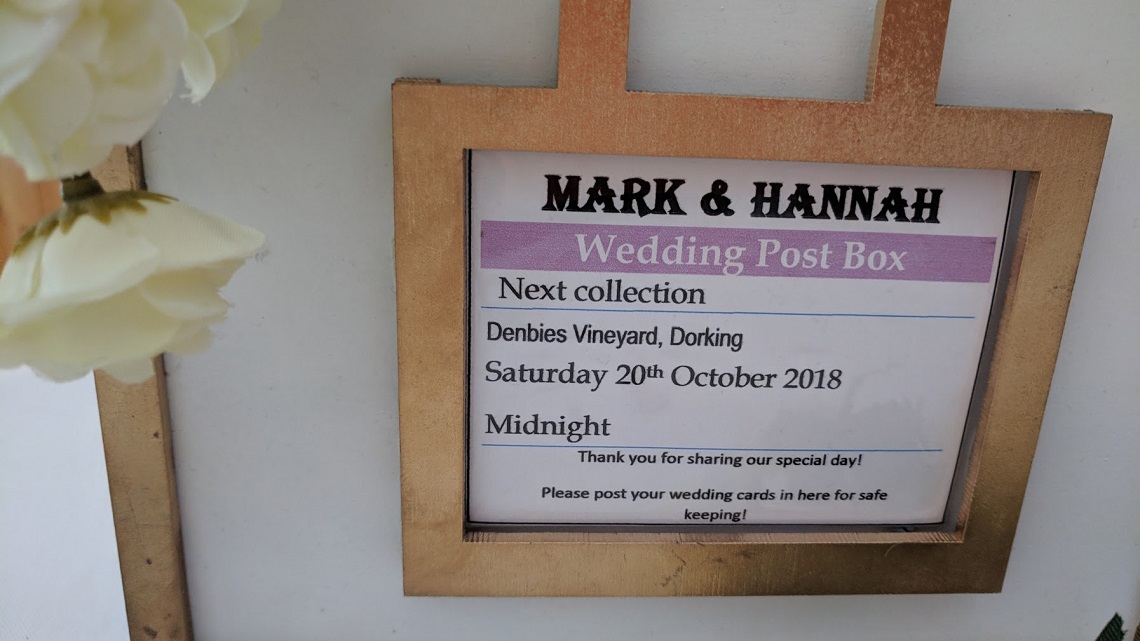 See more about
Surrey
Ceremonies